Samyan Mitrtown
Samyan Mitrtown is a new addition to the Bangkok shopping scene. The six-story mall mixes shopping, entertainment & dining as well as having great views over the surrounding neighborhood from its rooftop garden.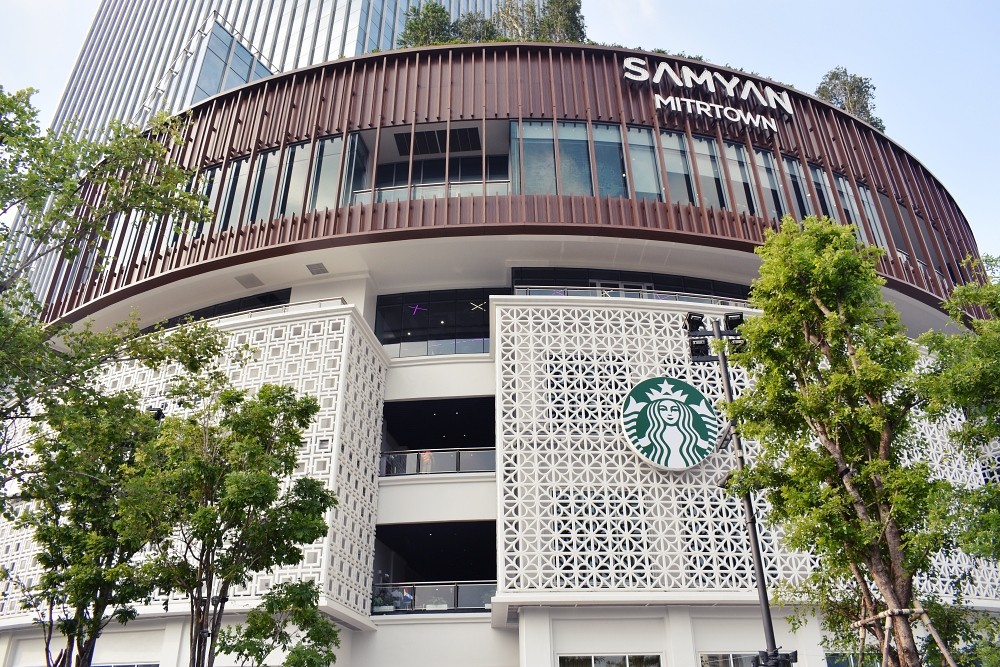 The unique feature of Samyan Mitrtown is its 24-hour zone featuring a co-working space, cafes, restaurants, a fitness club & a supermarket.
Samyan Mitrtown Shopping
Shopping is mainly for fashion goods and lifestyle products. Samyan Mitrtown has the largest Muji store in Asia. You will also find Uniqlo, Sportsworld, & One Piece Mugiwara store. The basement features a market zone similar to MBK. Outside the mall is a small art & craft market often following a theme.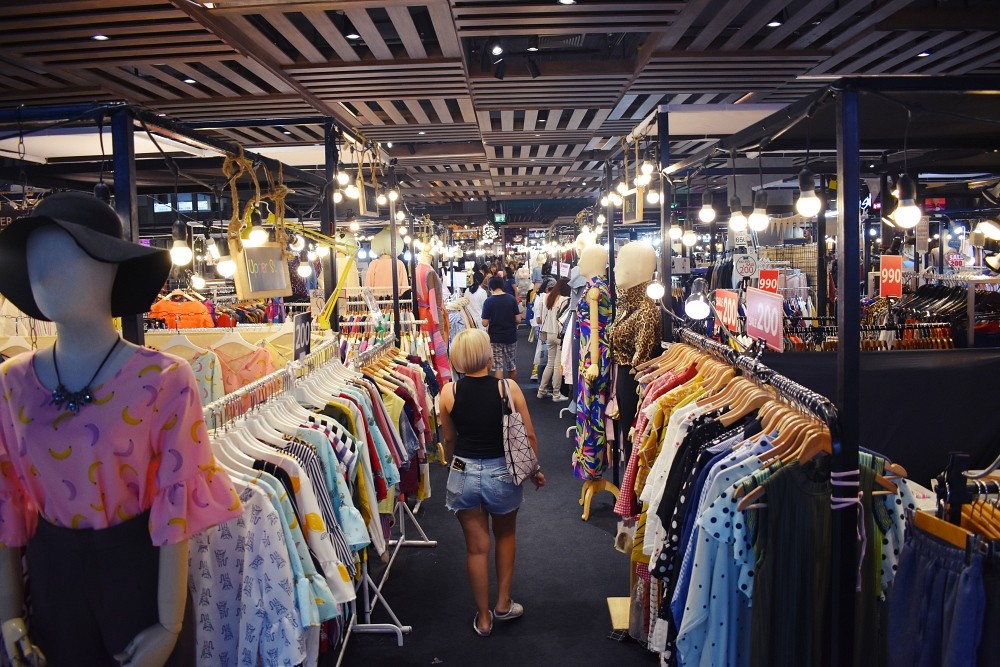 Samyan Mitrtown Dining
Dining outlets are concentrated on the ground floor and 4th floor. On the ground floor, you will find familiar names such as KFC, Starbucks, Taco Bell, Coffee Club, Tim Hortons & Swensens (all open 24 hours). On the 4th floor is the Food Legends food court featuring street-style food at reasonable prices by MBK. Also on the 4th floor are a variety of mainly Asian eateries along with Pizza Company.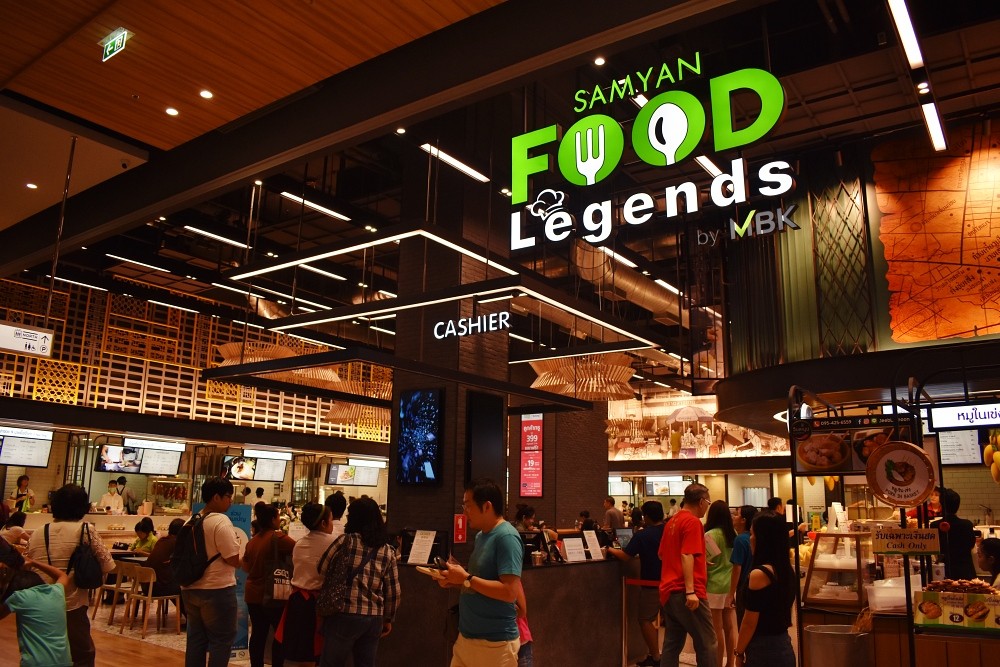 Entertainment
House is a cinema that features only independent arthouse movies. There are three screens showing movies that you cannot see anywhere else in Bangkok. The movies are shown in the original language with subtitles if not in English or Thai. House is on the 5th floor along with an exhibition hall that features concerts & exhibitions. Also on the 5th floor is the roof garden with cafes and an outdoor performance stage.?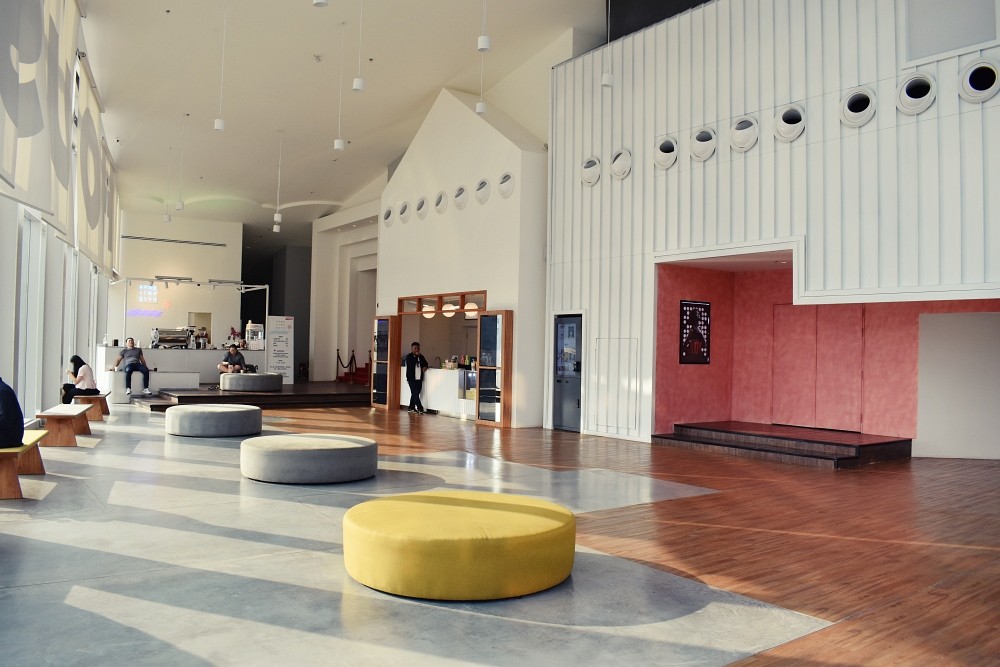 Samyan Co-Op
The Samyan Co-Op is a 500 seat working & learning space that is free to use after registering and is open for 24 hours. The place is popular with students from Chulalongkorn University & digital nomads. You will need to show your passport.
Samyan Mitrtown Fitness Center
The fitness center is in the 24-hour zone and is open 24 hours a day.
Samyan Mitrtown Roof Garden
The roof garden is on the 5th floor. There are good views over the surrounding neighborhood, pleasant seating, and a cafe. The garden is also used for outdoor events.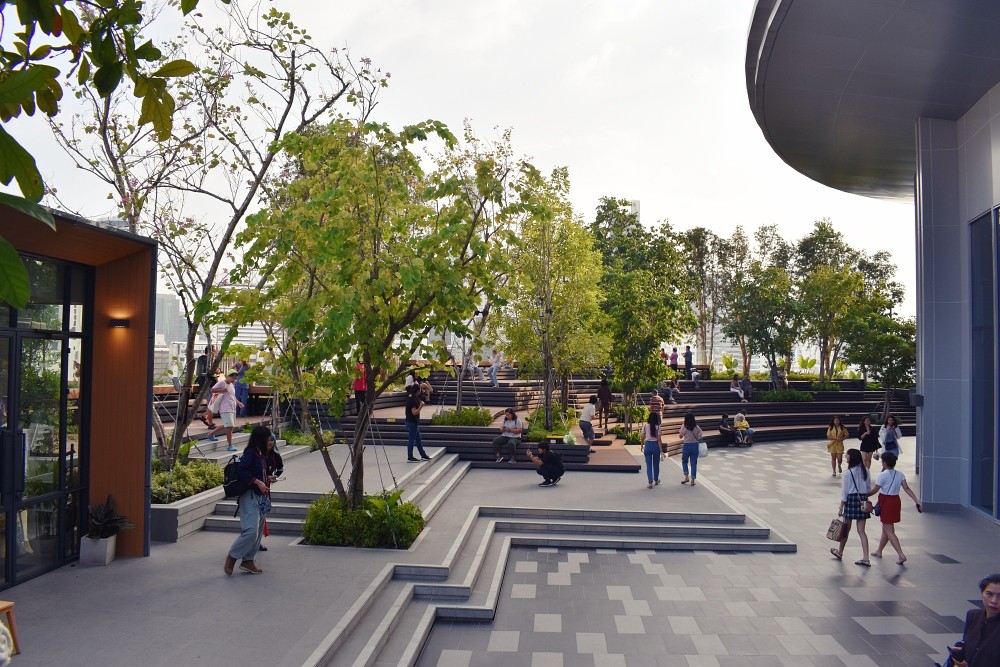 Where is Samyan Mitrtown?
The mall is next to Chulalongkorn University at the intersection of Rama IV Road and Phayathai Road. The mall is connected to Samyan MRT Station by an underground walkway.