Bangkok MRT
Bangkok's Underground Railway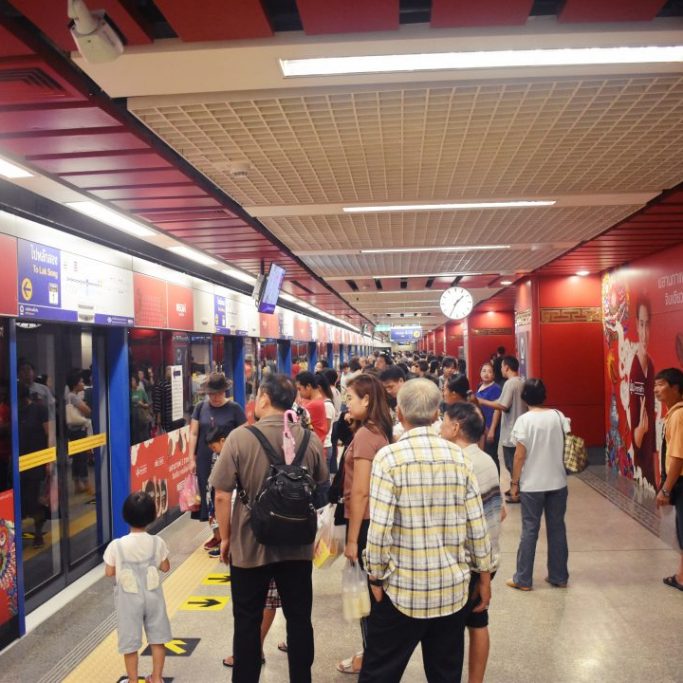 Bangkok MRT 
The Bangkok MRT is an underground subway line. It's a fast, clean, safe, and efficient way of getting around Bangkok. It complements the BTS system and the two networks connect at six stations on the network. The MRT also connects to the ARL Airport Rail Link. New lines are under construction with the latest extension now open with full service.

Bangkok MRT Lines
It comprises three lines, Blue, purple, and yellow. The Blue line runs between Laksong and Tao Poon. Trains leave Tao Poon in two directions. Firstly via Ratchadaphisek Road directly to Laksong. Secondly to Tha Phra following a route south of the Chao Phraya River. The two routes connect at Tha Phra where you change platforms to continue to Lak Song or back to the other line. The Tao Poon–Tha Phra spur has just opened and is running a full service. The Purple line runs between Tao Poon and Khlong Bang Phai. The yellow line runs from Lad Phrao to Samrong. The trains are air-conditioned and comfortable but can be crowded during morning and evening rush hours Monday to Friday. Operating hours are 05.30-24.00, 7 days a week. Frequency is every 4-6 minutes.

Changing Between MRT & BTS
The Bangkok MRT & BTS have interchanges at Chatuchak Park, Phahonyothin, Sukhumvit, Silom, Samrong and Phasi Charoen stations. 
Changing Between MRT & Airport Rail Link
The MRT connects with the Airport Rail Link at Phetchaburi station. The yellow line connects with the Airport Rail Link at Hua Mark station.

Bangkok MRT Blue Line Extension 2020
The line has just been extended from Hualamphong to Laksong with the addition of ten new stations. Full service began on September 28, 2019. The new stations include Wat Mangkon in the heart of Chinatown, & Sanam Chai which is next to Museum Siam. The latest extension is from Tao Poon to Tha Phra which comprises eight new stations and completes a circle line of the inner city. Service on this extension is free until the end of March, though the operating hours are limited to 10.00-16.00.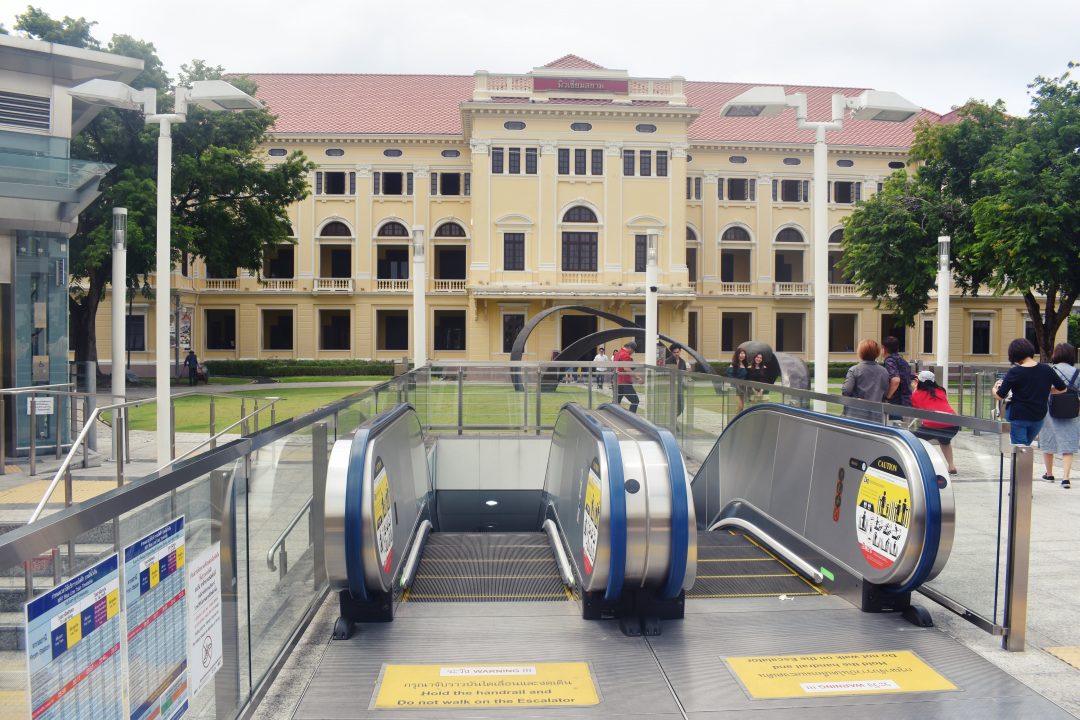 A short walk from Sanam Chai is Wat Pho, with the Grand Palace next door. In the other direction, it is a short walk to Pak Khlong Talad Flower Market. Itsaraphap station is 600 meters from Wat Arun. Sam Yot station is a short walk from Wat Suthat, the Giant Swing & Phahurat. Bang Phai station is close to the wonderful temple, Wat Paknam.
You can watch a video about the new extension here.
MRT Yellow Line
The MRT Yellow line has just opened for service in 2023. It comprises 23 stations running between Lad Phrao and Samrong. At Lad Phrao it connects with the MRT Blue Line. At Samrong it connects with the BTS Green Line.  At Hua Mark, it connects with the Airport Rail Link. Service times are 06.00 am to 24.00. Trains are every 5 – 8 minutes. Ticket prices are 15 to 45 baht. The yellow line is independent of the blue and purple lines and you have to buy a separate ticket. You can not use a stored value card.  The yellow line is not that important for tourists though it has opened up some new destinations.  
Si Lam Station – for Central Plaza Bang Na
Suan Luang Rama IX – For Srinagarindra Train Night Market, Seacon Square Mall, Paradise Park Mall, Suan Luang Rama IX Park, Vinyl Die Hards Record Store.
Bangkapi – for The Mall Bangkapi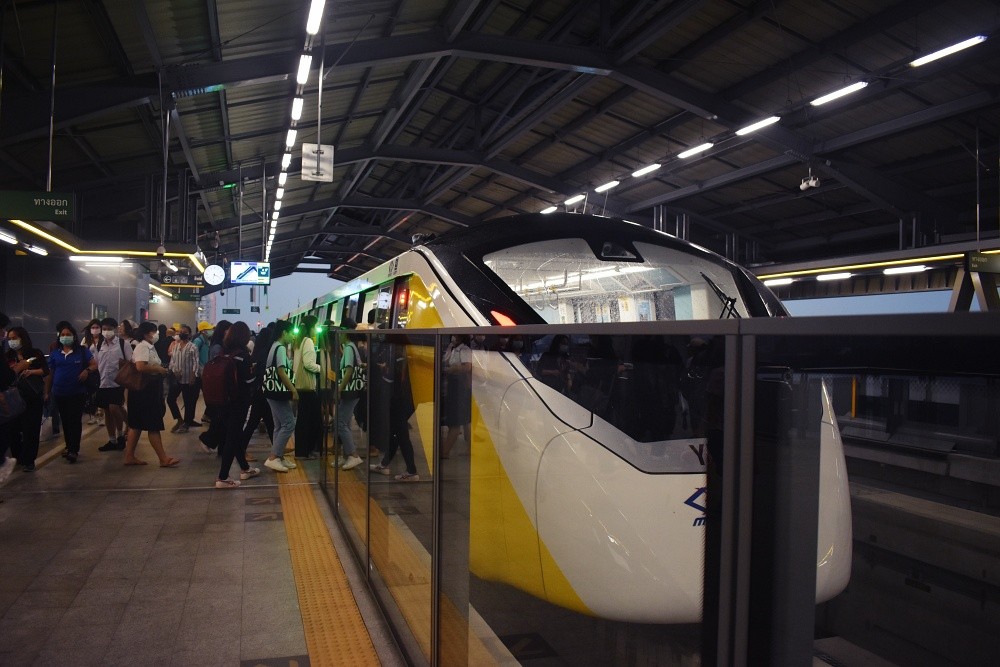 Bangkok MRT Map 2023

Bangkok MRT Fares?
The Bangkok MRT Fares are inexpensive by international standards. Single journey tokens cost 16-42 baht depending on destination. There are a variety of passes available.
Bangkok MRT Tourist Pass
A One-day MRT Tourist Pass covering the network costs 120 baht and gives unlimited rides. A 3-day pass costs 230 baht and a 30-day pass costs 1400 baht. Passes are non-refundable and run for consecutive days. Children under 14 get a 50% discount. Children whose height is under 90cm travel free. A Stored Value Card is also available. It has a 30-baht issuing fee and a 50-baht refundable deposit. You can add credit to the card at any MRT station.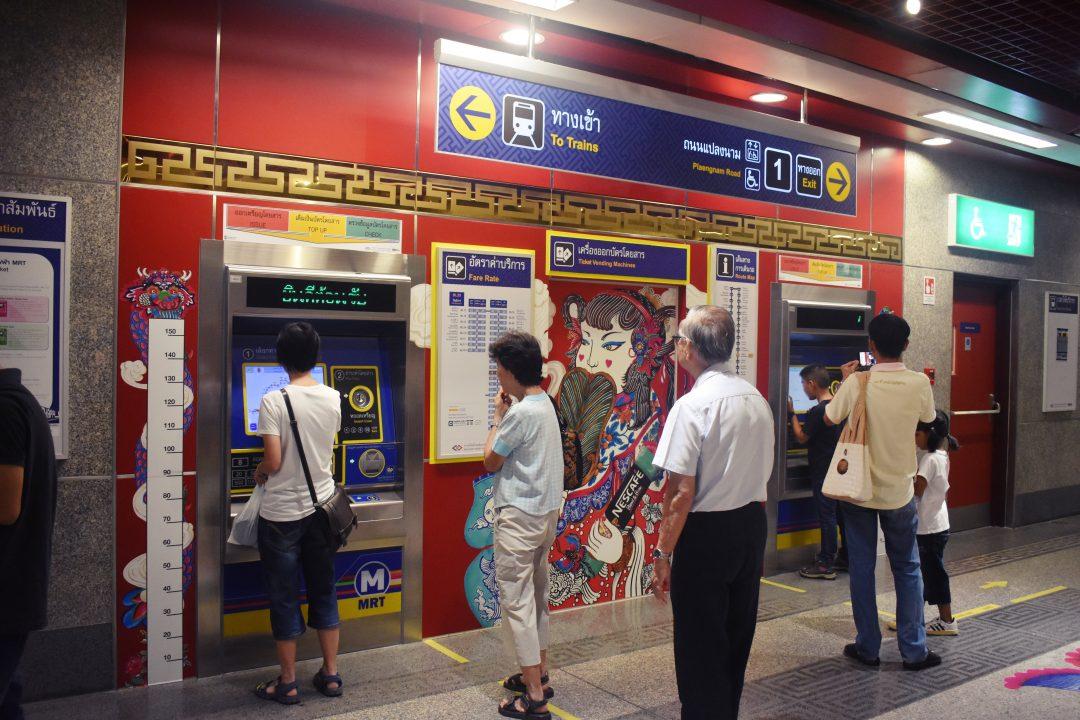 How to use the Bangkok MRT?
The Bangkok MRT uses small black tokens and not tickets for a single journey. You can buy single tokens from the ticket office or from the automated ticket machines which accept coins and notes. Don't lose your token as you will need it to exit.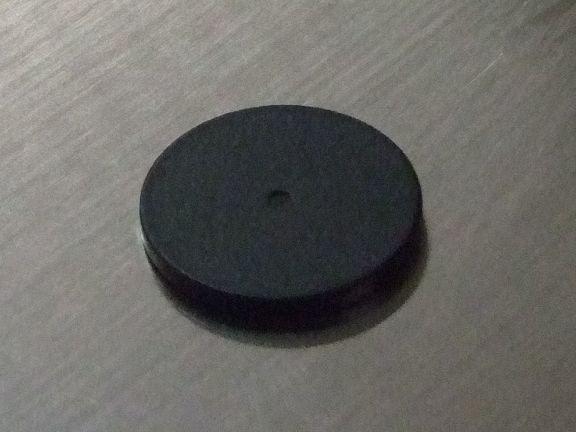 Bangkok MRT Travel Tips
When catching, a train, check to make sure you're going in the right direction. The platforms have signboards with the terminus station names which are currently Laksong, Tao Poon & Tha Phra. All stations have wall maps showing the station exits and the local area. Check the correct exit for your destination. 
The only negative with the Bangkok MRT is the less than satisfactory service late at night. Most stations close at 23.30 compared to the BTS whose last trains are 24.00 to 24.15.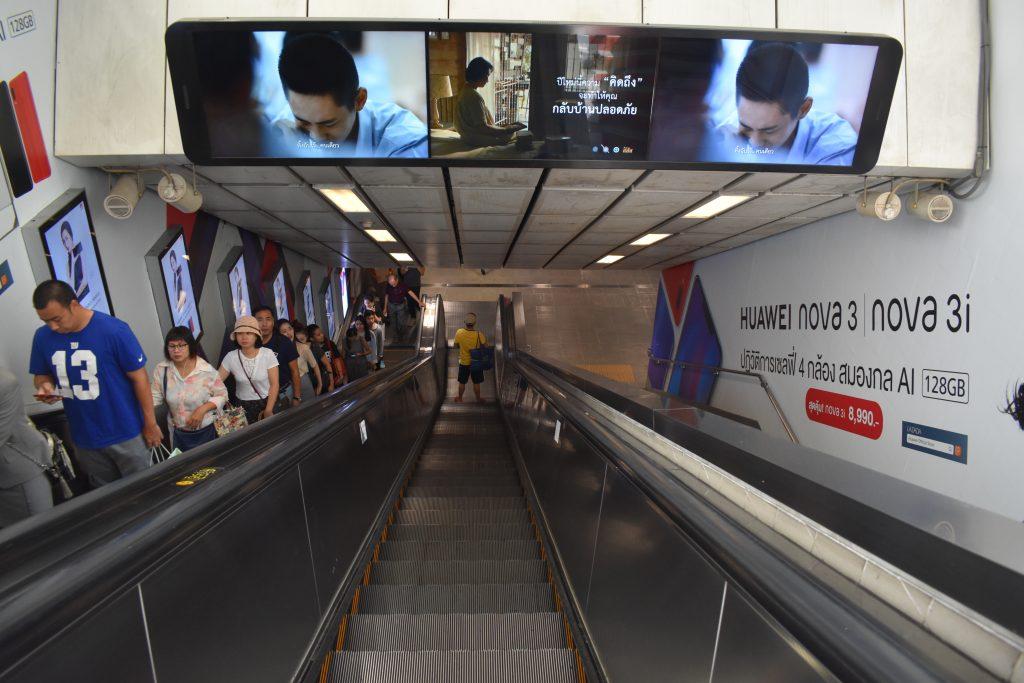 Bangkok MRT Operating Hours
Operating hours are 05.30-24.00, 7 days a week. Frequency is every 5-6 minutes. The first train leaves Laksong for Tao Poon at 05.34 on weekdays & 05.57 on weekends & holidays. while the last train leaves at 23.06. Times are the same from Tao Poon. 

Destinations
Some useful stations are ….
Bang Yi Khan for Pinklao & buses to Bus Station South & Sai 
Bang Khun Non for Thonburi Railway Station, Siriraj Hospital, National Museum of the Royal Barges 
Bang Phai for Wat Paknam
Itsaraphap for Wat Arun
Sanam Chai for Wat Pho, Grand Palace, Museum Siam
Sam Yot for Wat Suthat, Giant Swing, Little India
Wat Mangkon for Chinatown
Hualamphong for Chinatown and Hualamphong Train Station
Si Lom for Patpong and Silom nightlife
Lumphini for Lumphini Park
Queen Sirikit for Queen Sirikit National Convention Center
Sukhumvit for Sukhumvit Road Hotels and Nightlife
Phetchaburi for Airport Rail Link
Rama 9 for Fortune Town & Central Plaza Rama 9
Thailand Cultural Center for Esplanade and Rod Fai Night Market
Ratchadaphisek for Suan Lum Night Bazaar
Phahonyothin for Union Mall & Central Plaza Lat Phrao
Chatuchak Park/Kamphaengphet for Chatuchak Weekend Market & The Camp Vintage Market
Bangkok MRT Blue Line Station Decor
Four of the new stations on the Blue Line extension have been beautifully decorated in an architectural style that reflects the local communities that they serve. Wat Mangkon Station has a red Chinese interior theme, with dragons, Chinatown murals, and a large golden dragon on the ceiling in the ticket hall.  The exterior blends with the local Chinatown buildings. Sam Yot Station, on the edge of the old city Rattanakosin area, has an "old Bangkok" theme. The interior is museum-like with old photos decorating the walls of the platforms.  Sanam Chai has a Royal theme with red, gold & white temple-style decor featuring a beautiful ceiling design. Itsaraphap Station has a golden Swan theme inspired by the local Wat Hongrattanaram temple which features golden swans. 
?
?
Make Sure You Have Travel Insurance
World Nomads is one of the most trusted travel insurance providers, recommended by Lonely Planet, National Geographic & Nomadic Matt. Get a Quote.
?
You May Also Like
Popular Pages on Tourist Bangkok