Bangkok Cycling Tours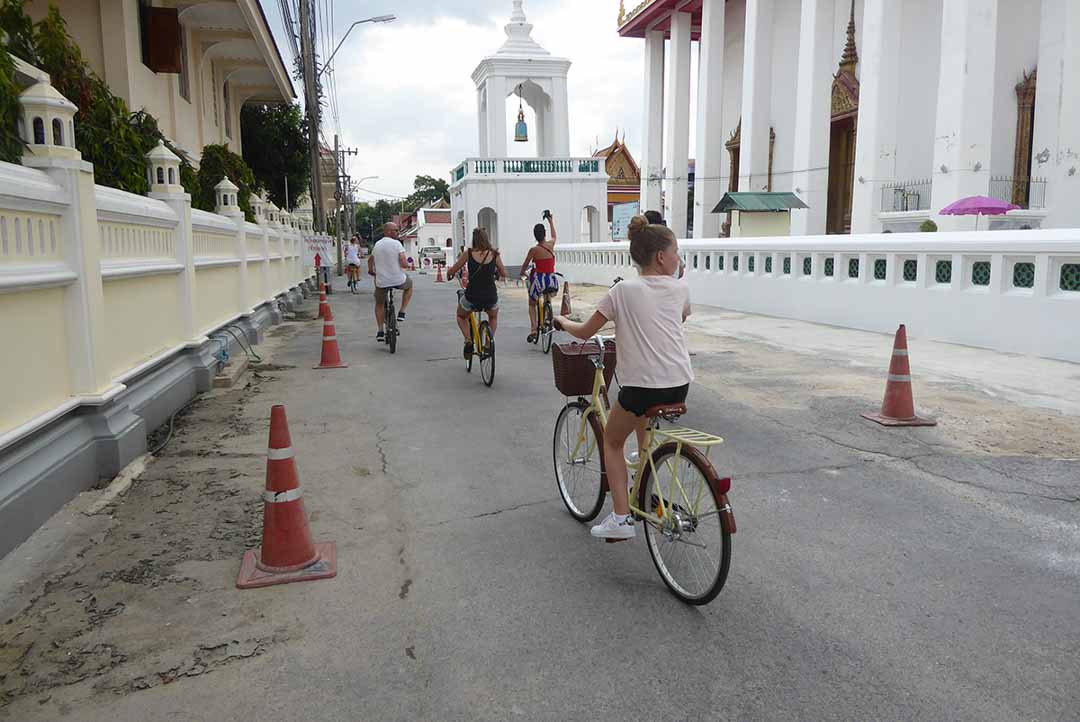 Guided Bangkok Cycling tours are an increasingly popular way of seeing the city. The tours, in small groups, are a good way to see a side of the city that is often hidden. Bangkok bike tours take you to Real Bangkok which you won't see from the tour bus or taxi.
The Routes
Cycling in Bangkok is easy as the city is flat. Tours take from 3 to 9 hours and cover from 15 to 35km. There is often stops along the way to sample local food. The most popular tours take in Chinatown before crossing the river by ferry to explore historic Thonburi. These tours are mostly off the beaten track sticking to the back streets & alleyways thus avoiding the busy traffic on the main roads. The longer tours may include a boat tour of Bangkok's canals (Khlong), a local train or walking tour. All tours include the bike, guide, map, helmet, water, ferry & boat fares, and snacks or a meal. Children are welcome on most tours. Check the details for age restrictions.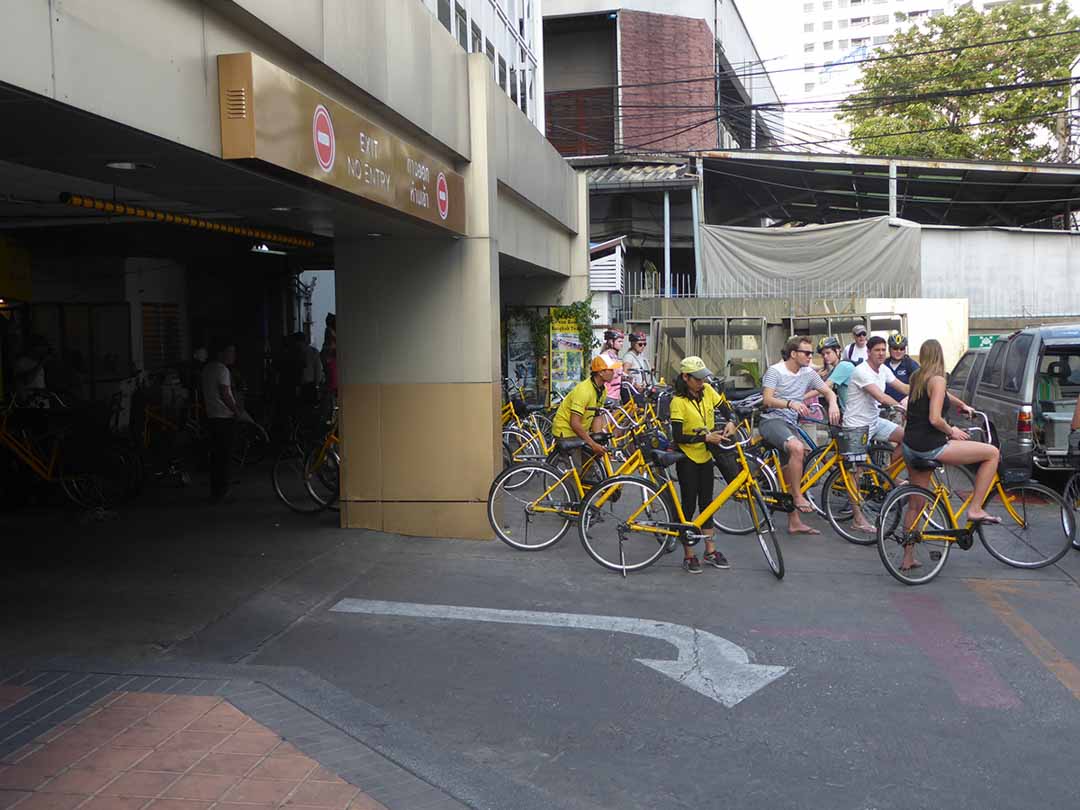 One of the most popular tours is to Bang Krachao a green conservation area inside the city limits. You cycle through jungle passing small villages, coconut plantations & peaceful temples. You'll be able to spot local wildlife while still being able to see the skyscrapers of Bangkok in the distance.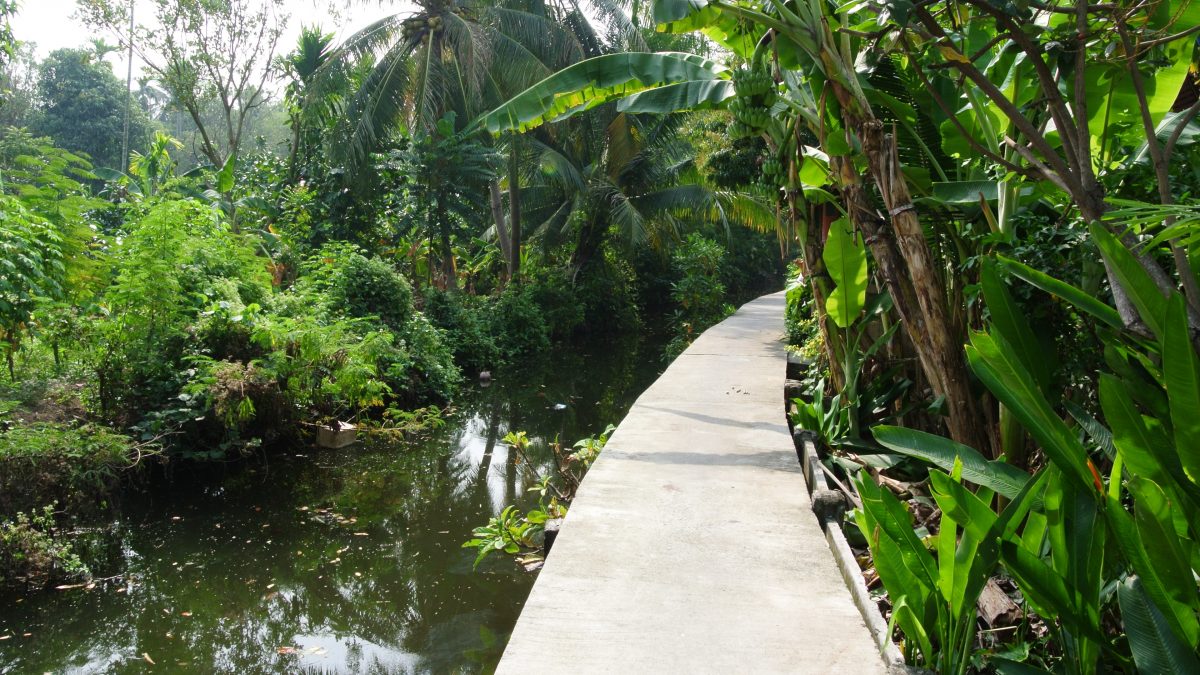 In the evening there are night tours of the historic old city taking in the illuminated temples of Wat Pho, Wat Phra Kaew, and Wat Arun. The tour continues to the Flower Market and along the riverside to Chinatown to sample some tasty street food.
There are also some good tours further afield to the historical city of Ayutthaya or the floating markets of Amphawa. These tours include conventional transport there and back, picking up the cycling route when you arrive.
If the tour visits a temple remember to have the proper dress with you.
Guided Cycling Tours
DIY Cycling Tours
If you'd prefer to do it yourself a good option is to visit Ancient Siam which is an outdoor museum set in a countryside location just outside Bangkok, but easily accessible. Ancient Siam features scaled-down recreations of Thailand's most historic monuments and free bicycles are included in the ticket price. The site is so big that it will take you several hours to cycle around and is highly recommended.
In the city, the historic Rattanakosin district has an 8km cycle lane that follows a route taking in all the major sites. Bicycles can easily be hired around Khao San Road or provided free of charge by your hotel or guest house if you are staying in the area. Check the route map here.