Alternative Clothing Stores
The Underground Market
The Underground market is in the basement of the Baiyoke Tower in Pratunam. It's primarily a wholesale market but all the shops retail single items. This is the only place in Bangkok where you will find so many outlets specializing in alternative style clothing.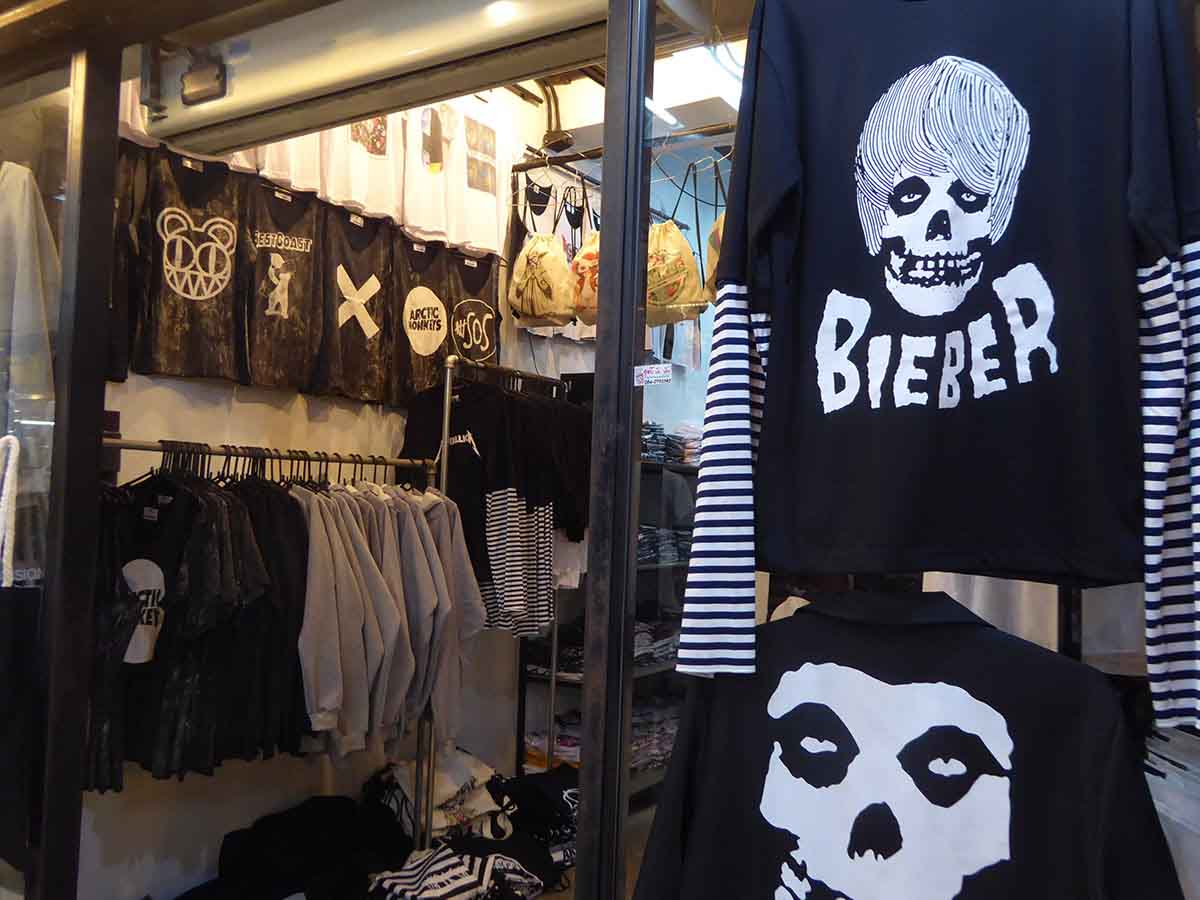 There are about 30-40 shops selling different styles including punk, rockabilly, rock, glam, grunge, goth, emo, hip-hop, reggae, biker, surf, and skate for men, women, unisex and kids in different sizes.

What can you buy?
Alternative Clothing types include T-shirts (both long and short sleeve), hoodies, vests, sweatshirts, jumpers, tops, tie-dye, leather biker jackets, work shirts, skirts, smocks, dresses, socks, tights, leggings, as well as accessories like belts, buckles, braces, hats, wallets, purses, bandanas, scarfs, shoes, backpacks, retro airline bags, shopping bags, and handbags. Everything is new, there are no 2nd hand shops.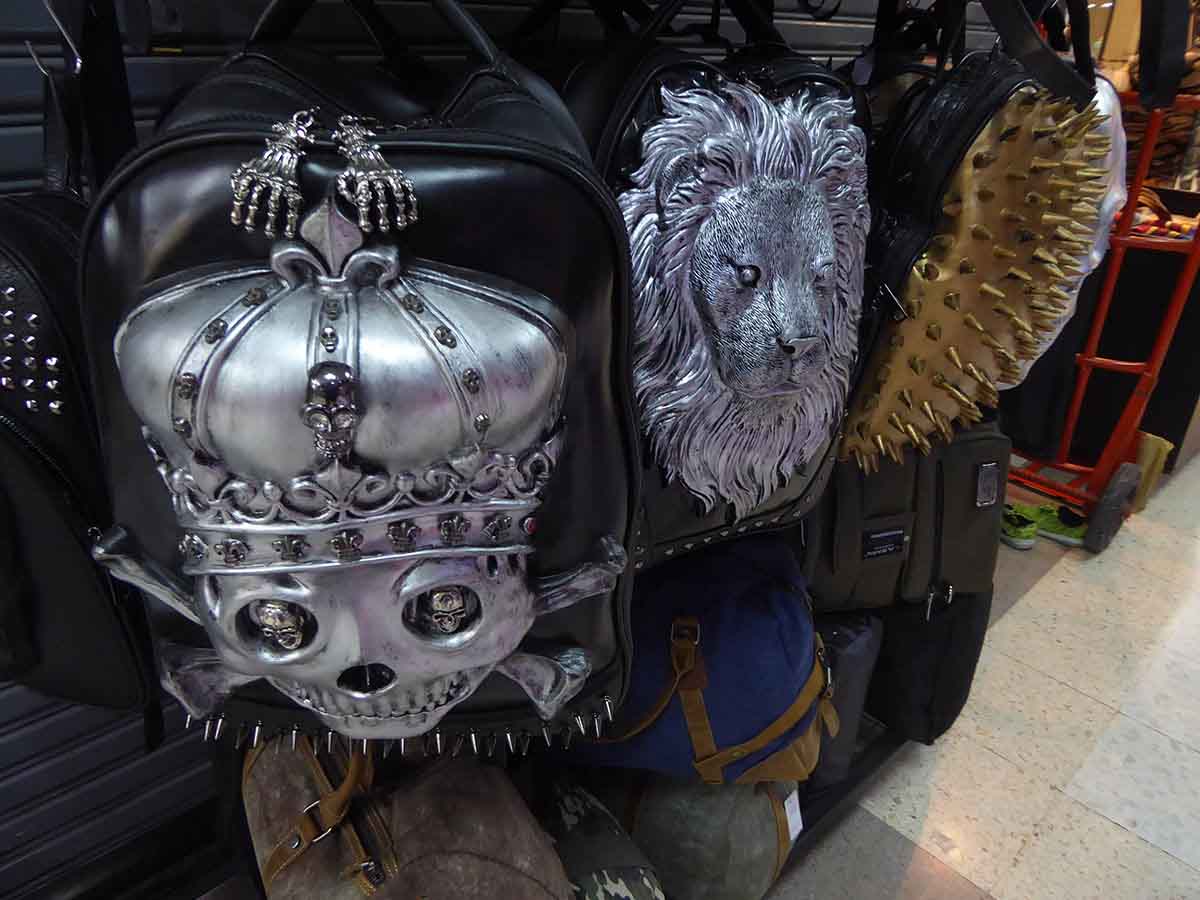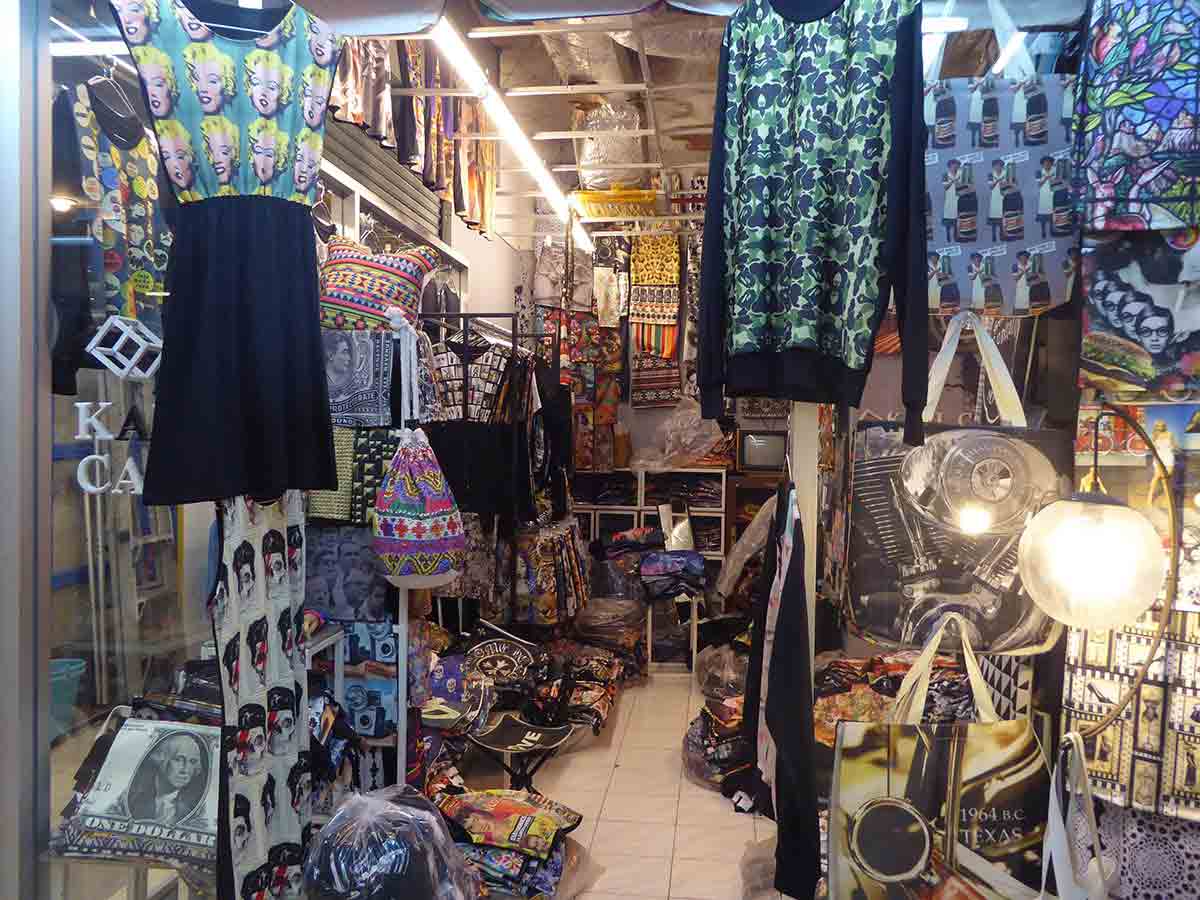 T-Shirts
T-shirts are the most ubiquitous item with a choice of themes that include occult, skull, zombie, slogans, tie-dye, biker, glow in the dark, and musical icons such as Sid Vicious, Marley, Cobain, Sex Pistols, Ramones, Clash and Misfits though you will no longer find a large choice of pop or rock group shirts due to copyright crackdowns over recent years.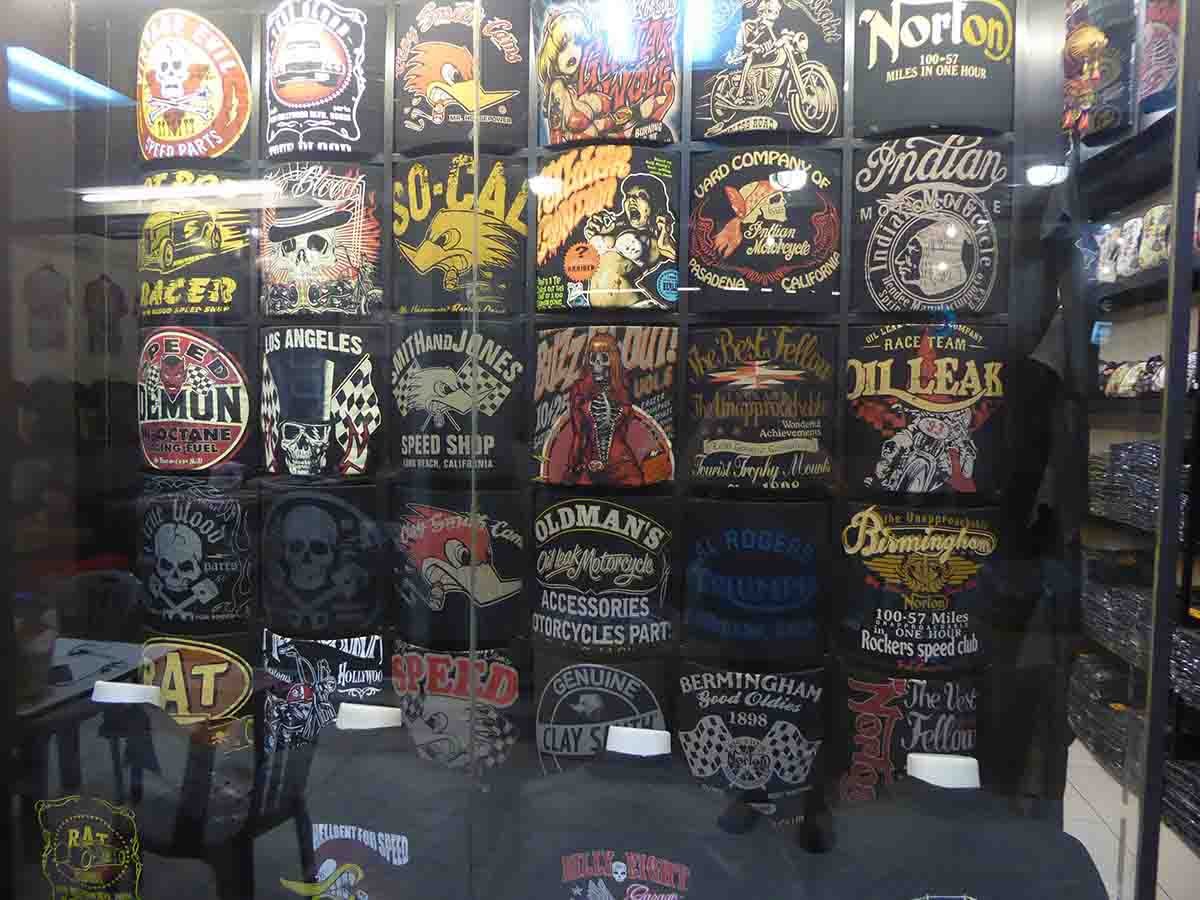 Best time to visit
Many of the shops here keep irregular hours and are not always open every day. The best time to visit is from midday to 3 pm on Tuesday-Saturday. The shops here tend to close by 4 pm. Prices are inexpensive and can be of good value. Vendors will quote you both wholesale and retail prices with a minimum number of pieces for the wholesale rate.
Where is the Underground Market?
Location: Basement of Baiyoke Sky Hotel
District: Pratunam
Opening Hours: 10.00-16.00 Monday-Saturday. Closed on Sunday.
Getting There: BTS, Airport Rail Link, Bus.
BTS: Phaya Thai Station (exit 4). Turn right on to Sri Ayutthaya Road, walk straight ahead, turn right Ratchaprarop Road, then right into Soi 3, and the Underground Market is straight ahead on the right in the basement of the Baiyoke Tower.
ARL: Ratchaprarop Station (Ratchaprarop Road exit), turn right onto Ratchaprarop Road, then right into Soi 3, and the Underground Market is straight ahead on the right in the basement of the Baiyoke Tower.
Bus: 13, 14, 17, 38, 54, 62, 72, 73, 74, 77, 140, 183, 204, 504, 514, 536, 547 – get off outside or opposite the Indra Square Shopping Center. Walk down Soi 3, as above.
Map:
Hook Alternative Clothing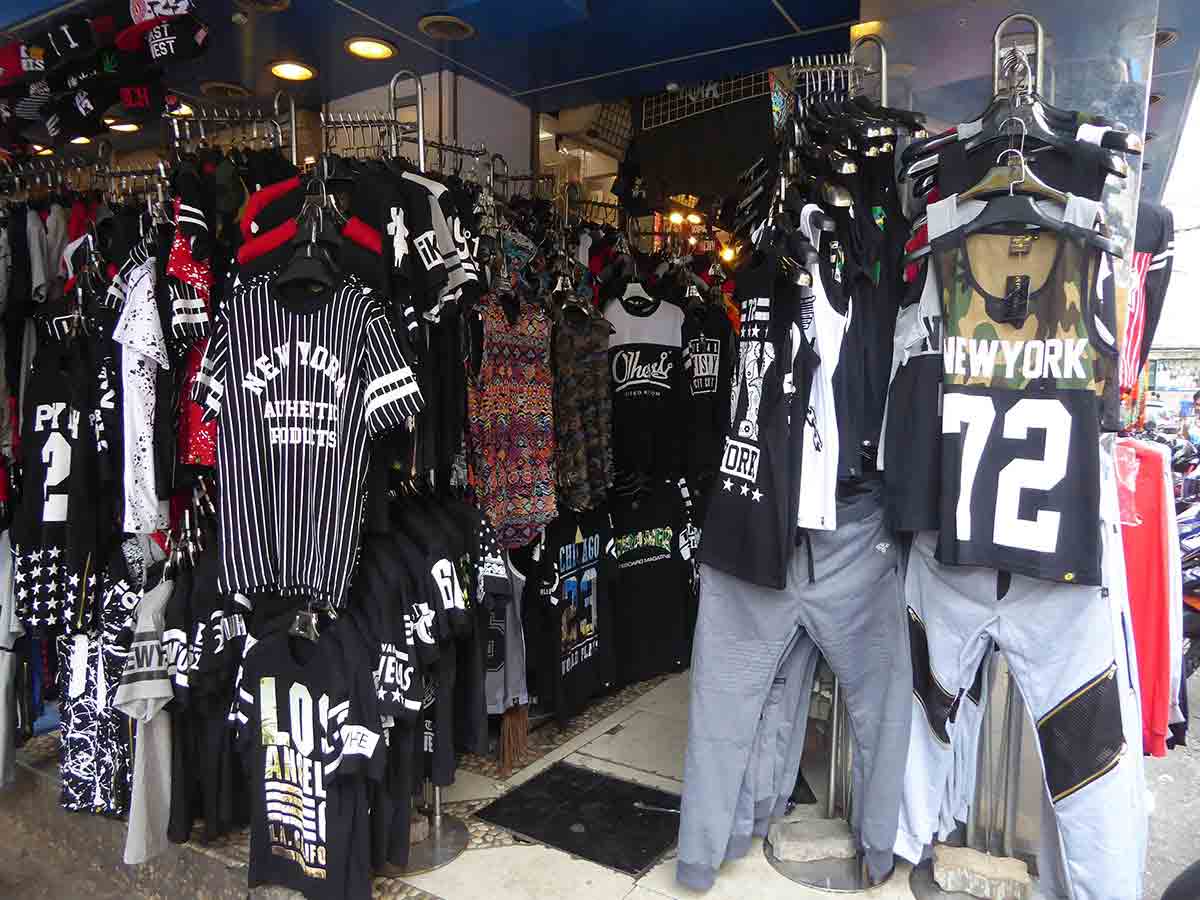 A short walk from the Baiyoke Tower is Hook which has a good choice of Hip Hop streetwear, Rasta style clothing, military-style clothing, baseball caps, socks, bags, bandanas, scarfs, wallets, keyrings, sunglasses, lighters, and small collectibles. Some items are imported from Japan. Everything is available for wholesale and retail at inexpensive prices. Themed socks at 4 pairs for 100 baht make good small gifts.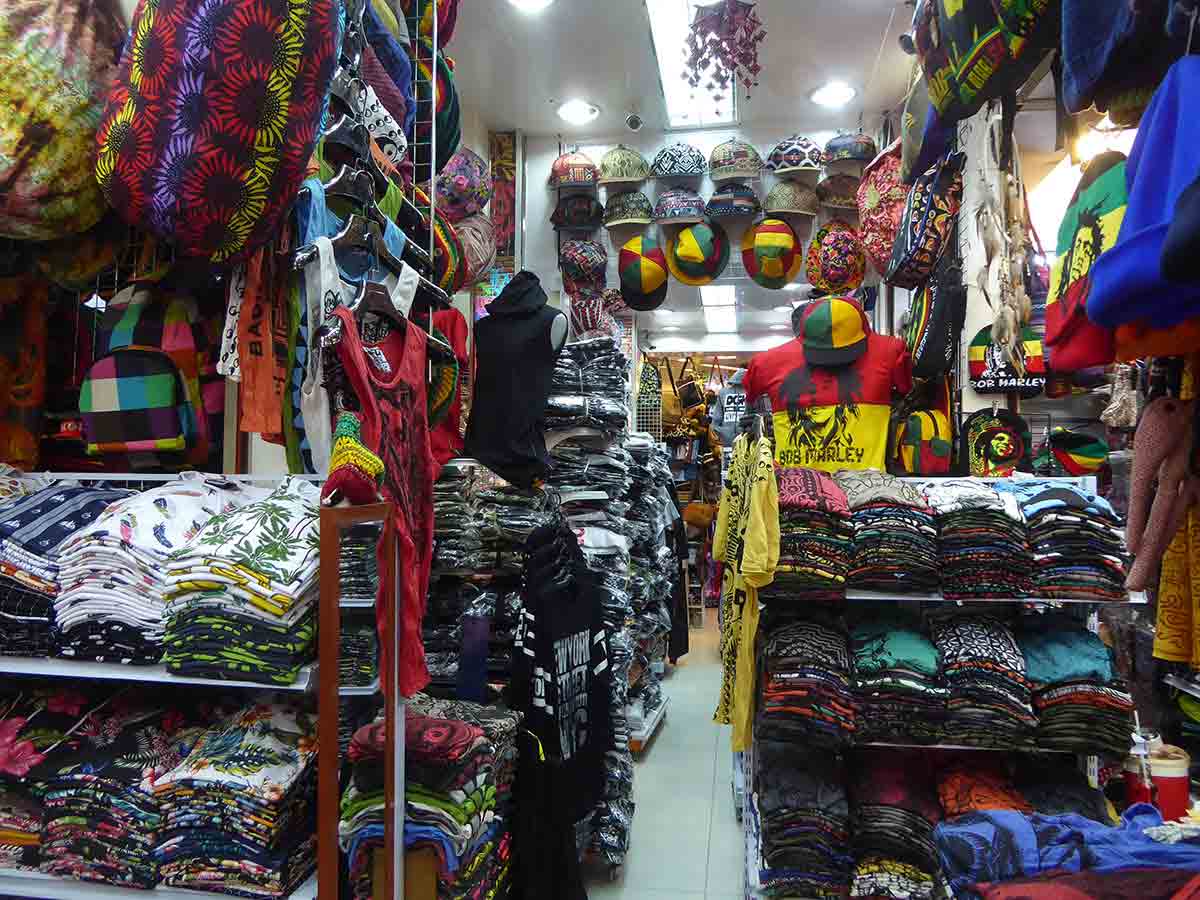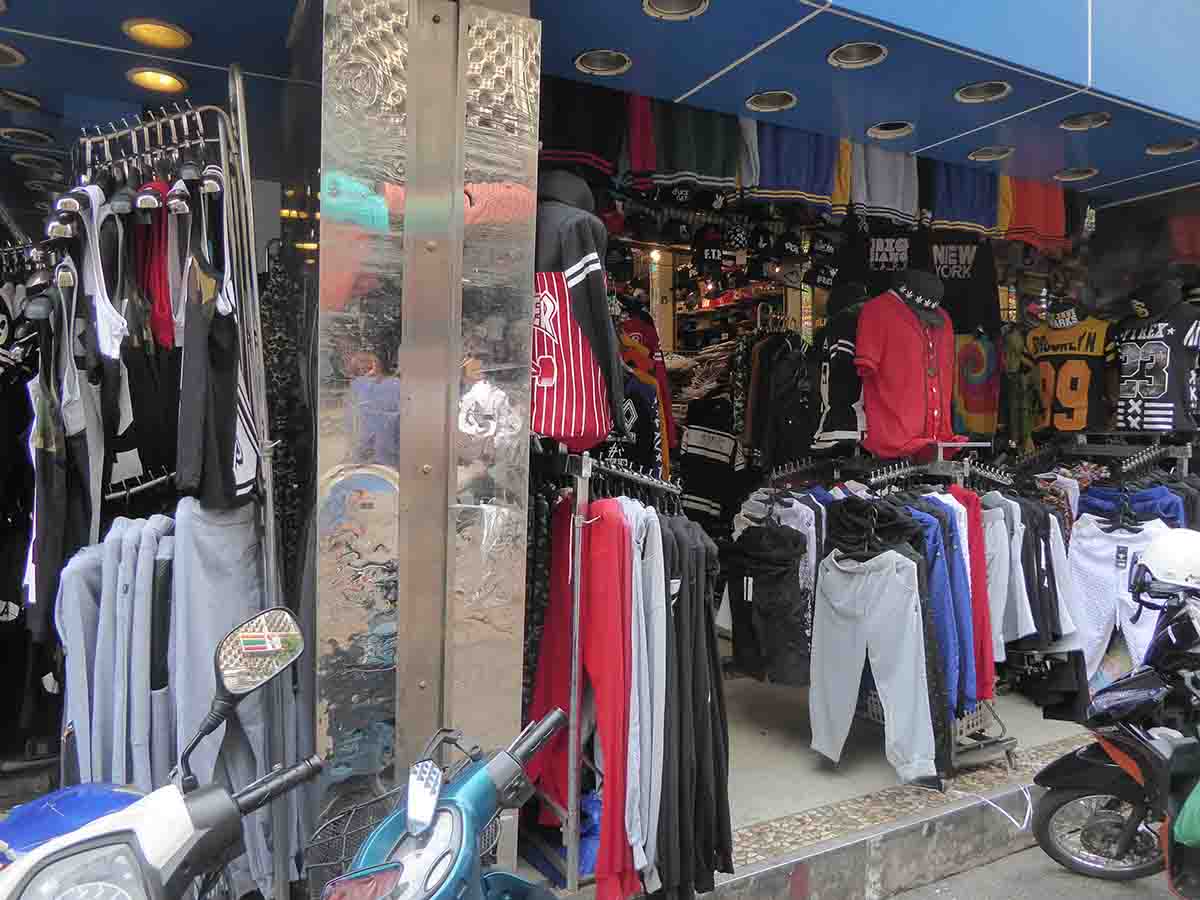 Where is Hook?
Location: corner of Ratchaprarop 3 & Petchburi 15, opposite the rear of Indra Square
District: Pratunam
Opening Hours: 09.00-19.00 daily.
Getting There: See directions for the Underground Market above and turn left at the Baiyoke Tower. Hook is on the right-hand side at the corner of Petchburi Soi 15.