Getting Around Thailand
How to travel around Thailand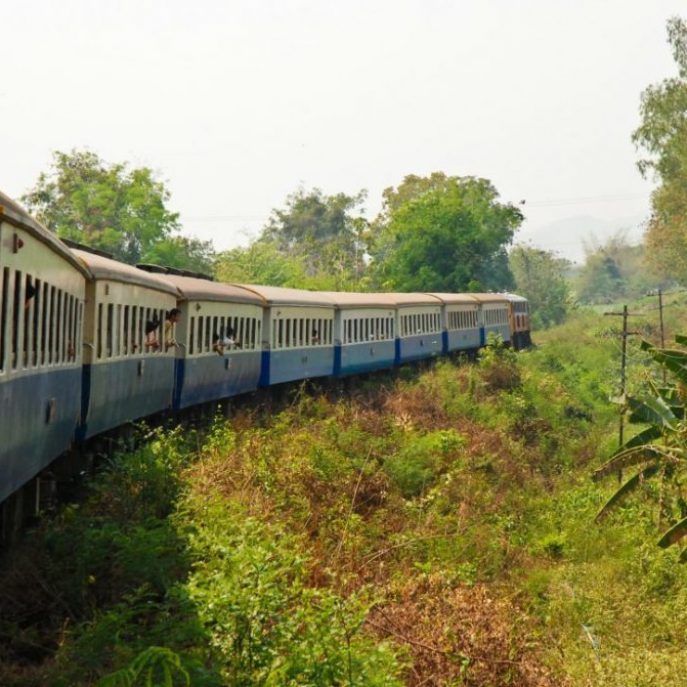 Thailand has an extensive domestic transport network making it an easy country to travel in. Getting around Thailand is also cheap & comfortable. If you are planning to travel around Thailand, Bangkok is the hub and has a host of onward transport options both domestic and International including buses, trains, vans, flights & ferries.
Transportation in Thailand
The rise of low-cost budget airlines has changed the way people are getting around Thailand to the cost of the bus and train operators. It is now possible to take a one hour flight instead of a 10-14-hour bus/train journey for the same price or less. Air Asia and Nok Air are the leading Thai budget airlines. They offer flights to more than 20 domestic destinations. Internationally they fly to nearly all Asia-Pacific countries.
Getting around Thailand by train is popular if a slower way of getting around. Train travel is more scenic and the trains have sleeping carriages for long overnight journeys.
Bus travel is the most popular way to travel for the local population and there is a massive amount of routes and buses.
For short-haul journeys, van travel is the quickest way to travel by road. This is often overlooked by tourists as it is not easy to find information in English.
Click on the pictures for the low-down on transportation in Thailand.
Getting Around Thailand Safely
Transportation in Thailand is generally safe. If traveling by bus or van always, use your seatbelt. All vans and buses must have them by law. There is a fine for not wearing your belt of 5000 baht if your vehicle is stopped for a check. Almost all fatalities or injuries on buses and vans come from not wearing a seatbelt. You will notice that most Thai people do not use the seatbelt. This is due to a lack of awareness and education. Remember, seatbelts save lives! If you are renting a motorbike, always wear a helmet. Thailand is number 2 in the world for traffic fatalities. Almost 90% of them are motorcyclists. Most of the deaths come from not wearing a helmet. Keep your brains in your head and not splattered on the road!
Is Thai Transport Cheap?
Travel costs can be extraordinarily cheap from a 30 baht third-class train seat through to a 500 baht budget airline seat. However, it all depends on distance, time of booking and what promotions are available. The most you will pay for a train or bus will be 1000-1500 baht (sleeper) or at the most 6000 baht for a flight with the average being 1500-2000 baht.
12 go
If you want a reliable agent to book a safe, secure, high-quality flight, train, bus or ferry in Thailand, we recommend 12go. You can search & book using the form below. Most tickets can be downloaded directly to your phone. You can pay by debit/credit card or PayPal. Most tickets are refundable if you cancel or change your plans. Look for the refund tag underneath the listing when booking. You can also book Thai train sleepers & tickets up to a year in advance compared to 90 days at the ticket office. 12 go also have their own van service & VIP bus on the Bangkok-Chiang Mai route.
You can also make travel bookings trains, buses & cheap flights in Malaysia, Cambodia, Laos, Vietnam, Singapore, Myanmar, Philippines, India, Japan, Sri Lanka, China, Hong Kong, Australia & New Zealand.
Bookings go directly to the transport providers in each country making 12go a convenient one-stop ticket solution for your Asian travels.