English Book Shops in Bangkok / Used Books
There are not many English Book shops in Bangkok. However, the quality is good with a wide choice of titles. The best book shops in Bangkok for new titles are Kinokuniya, Asia Books & Passport. The best of the secondhand book shops in Bangkok is Dasa Book Cafe with a massive stock at fair prices.  In the Khao San Road area, Book Lovers on Rambuttri Road has a great selection of English books & also other European languages. Do you want to know where to buy English language books in Bangkok? then read on.
Dasa Book Cafe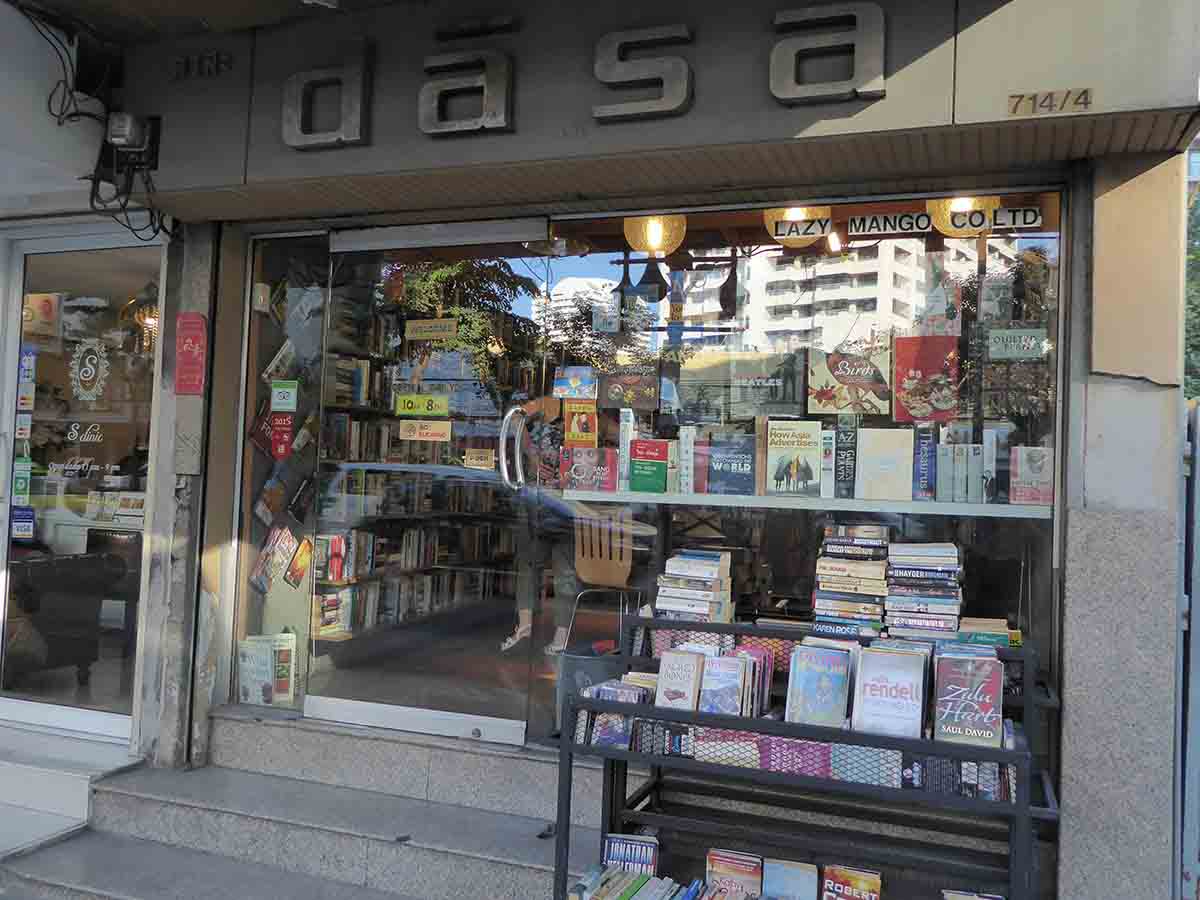 Dasa Books is the best, of the used book shops in Bangkok. They have a massive stock of secondhand books covering many categories and in several languages. The books cover 3 floors and are well-organized category wise. Dasa buys, sells, and exchanges titles. Their buying and selling prices are the best you'll find in Bangkok, better than on Khao San Road.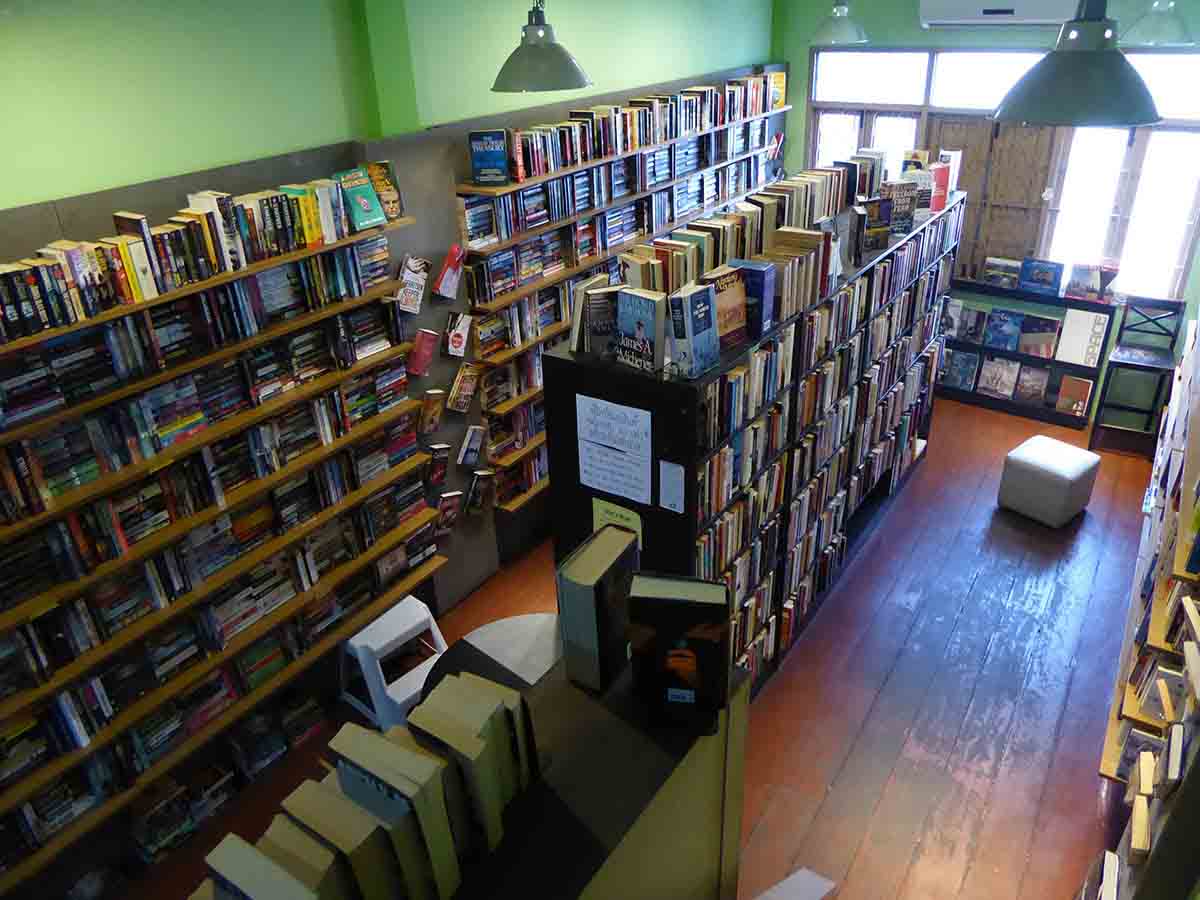 If you're selling, you'll need your passport and there is no guarantee that they will buy all your items. Also, Dasa buys, sell, and exchange CDs. Buying prices for CD's are 20-80 baht while selling prices are from 150-250 baht. Most of the stock comes from international customers so expect to see some hard to find items. There is also a small cafe and book reading area with decent coffee and cakes. If you're looking for some books to read on your travels then Dasa Book Cafe is your best choice of secondhand book shops in Bangkok. You can check the stock online at ….
You can also find used book stores around Khao San Road and in Chatuchak Weekend Market though prices are generally higher and the choice is not as good.
Where is Dasa Book Cafe?
Location: 714/4 Sukhumvit Road, between Soi 26 & 28.
District: Sukhumvit
Opening Hours: 10.00-20.00
Getting There: BTS: Phrom Phong Station (exit 4)
Map: 
Book Lovers
Book Lovers is a second hand bookstore in the Khao San Road area. It has the best selection of used books in the area at reasonable prices. Book Lovers both buy and sell books.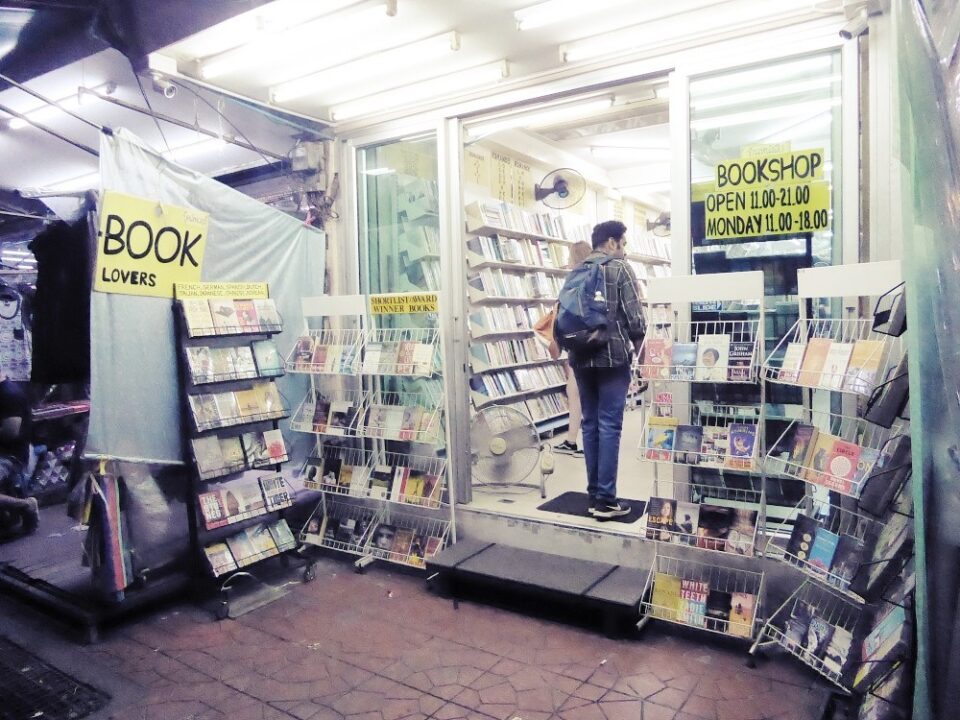 The selection is excellent with English novels, biographies, travel guides & books about Asian history & culture. There are also books in other languages including French, German, Spanish, Italian, Swedish & Norwegian. Most of the stock comes from other travelers who buy and sell used books to read on their travels. Book Lovers is a good place to pick up a cheap travel guide for your travels around Asia.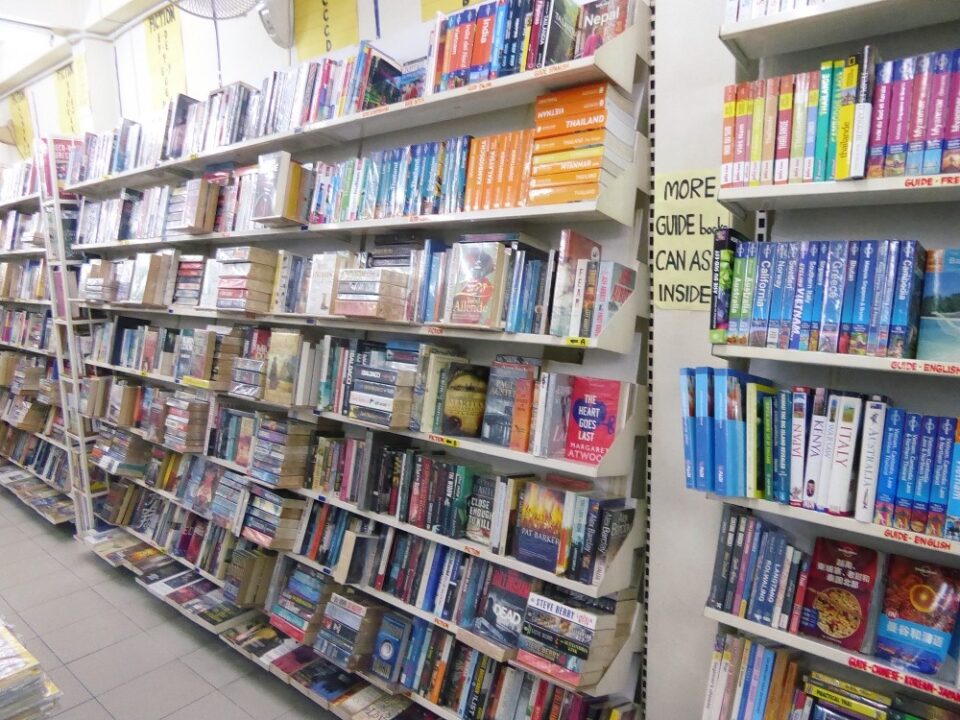 Location: 59 Soi Rambuttri (lower end), Bangkok
District: Khaosan
Opening Hours: 11.00 to 21.00 daily. Closes at 18.00 on Mondays.
English Book Shops in Bangkok / New Books
Books Kinokuniya
Books Kinokuniya is an international book shop chain from Japan and is the biggest and best book store in Bangkok for new English language books. There are 3 locations at Siam Paragon, Central World, and EmQuartier. The Siam Paragon branch is the largest of the 3 with the best English language choice in a range of categories. There are also titles in Japanese, Chinese, Thai, German, and French as well as stationery, hobby and craft items.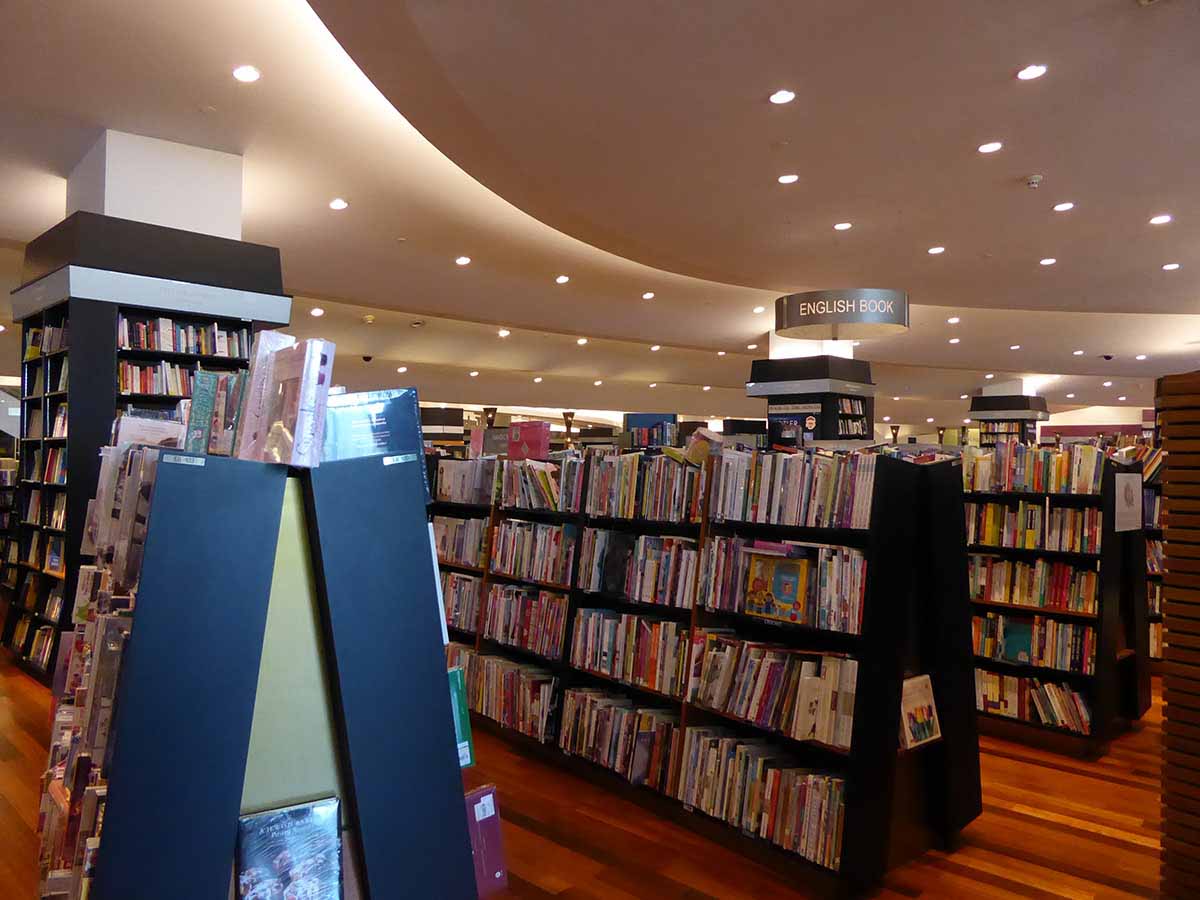 The Central World branch can be found on the 6th floor of the Isetan Department Store. It specializes in Japanese language titles and magazines with a smaller choice in the English language. The EmQuartier branch is a slightly smaller version of the Paragon store. Prices are comparable or cheaper than most western countries. Almost any book can be ordered with pick up at one of the stores. However, it can take a few weeks for your book to arrive.
Where are Kinokuniya Book Shops in Bangkok?
Locations: 3rd floor, Siam Paragon. 10.00-22.00
6th floor Isetan @ Central World. 10.30-22.00
4th floor, EmQuartier Complex. 10.00-22.00
Asia Books
Asia Books is Thailand's largest English book shop chain offering a variety of English books, magazines, stationery, and lifestyle products. There are 35 Book stores in Bangkok and you will find an Asia Books store in just about every mall in Bangkok as well as all of Thailand's international airports. The biggest Asia Book stores in Bangkok are in Siam Paragon and Central World. Asia Books is the best store for books about Thailand and South East Asia. It also carries a strong choice of coffee table, art, and design publications. Book prices are comparable or cheaper than in most western countries.
Where are Asia Book Shops in Bangkok?
Locations: Just about every Mall in Central Bangkok including Siam Paragon & Central World.
Opening Hours: 10.00-22.00
Passport Books
Passport Books is a small independent book shop on Phra Sumen Road in the Khao San Road area. The shop is small with books piled on shelves that reach the ceiling but it's a cozy little haven for book lovers. There are titles in English & Thai with as the name suggests an emphasis on books related to travel, including guides, novels, short stories & photo guides. Also well represented are books on history, religion, philosophy & classic English novels.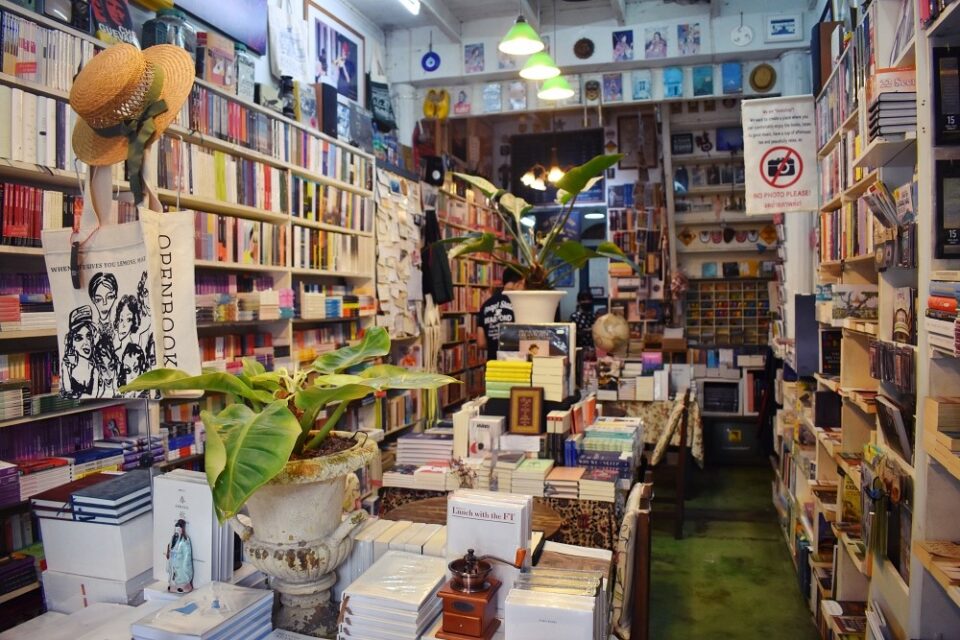 There is also a café menu, a reading space, postcards, bags, accessories, and a travelers noticeboard. The shop is great for browsing and the staff is attentive & knowledgeable.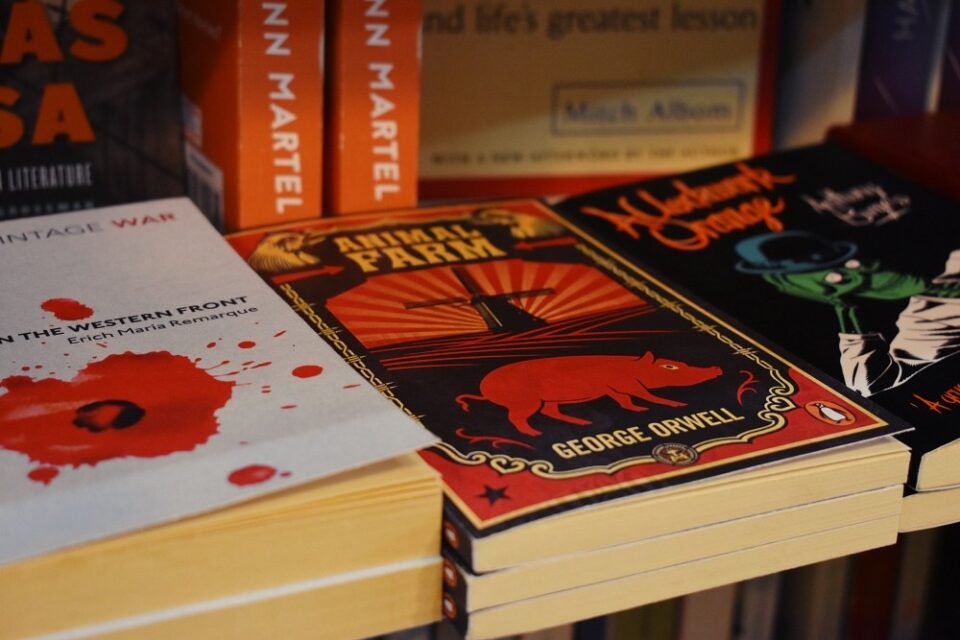 If you're traveling or live locally Passport is a great shop for all bookworms. Research is an essential part of successful travel & reading a real book is always more enjoyable than reading on your phone.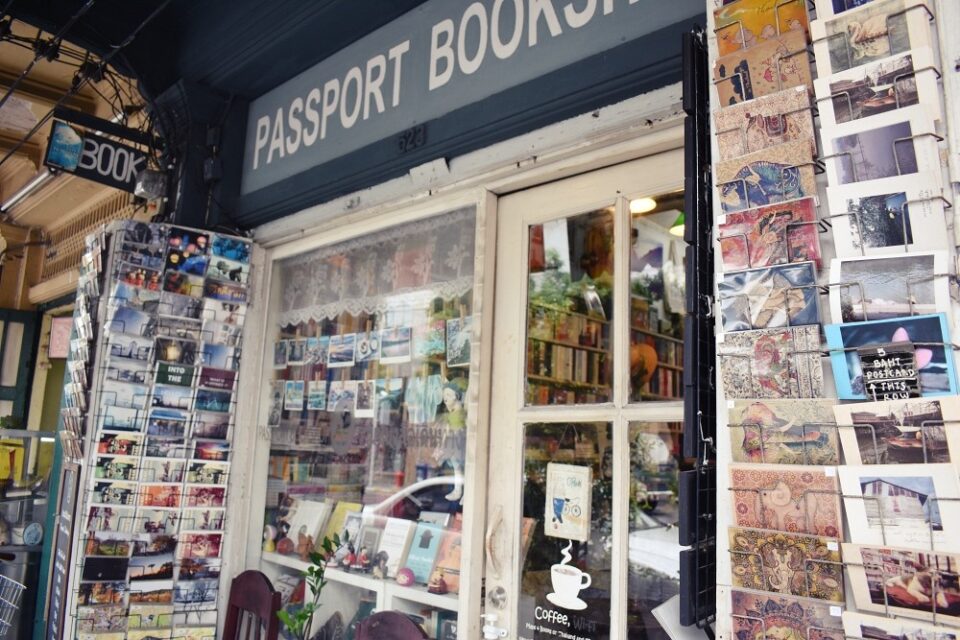 Where is Passport Books?
Location: 523 Phra Sumen Road
Opening Hours: 11.00-19.00 Tuesday to Sunday
Getting There: From Khaosan, walk up Phra Sumen Road. Passport is on the left hand side. Buses 12 & 516 pass the shop.
River Books
River Books is a publisher specializing in books about Thailand & Asia. Popular topics include art, religion, culture & history. There is a River Books shop on M Road near Wat Pho. The Shop features a small selection of self-published books & a small cafe.?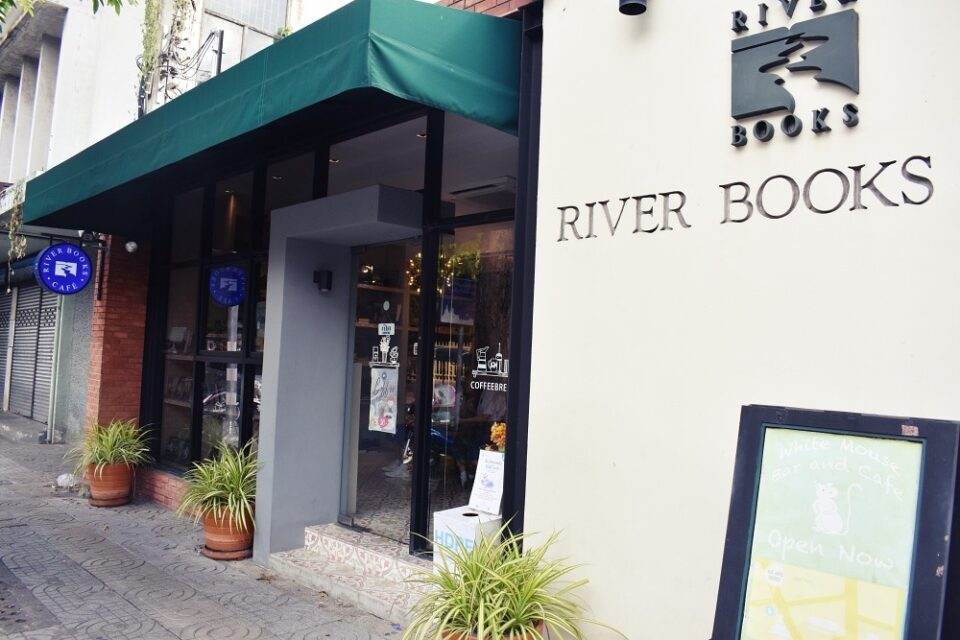 Recommended reading
Very Bangkok / All about Bangkok
Very Thai / Everyday Popular Thai Culture
Exploring Old Bangkok / Exploring Rattanakosin Island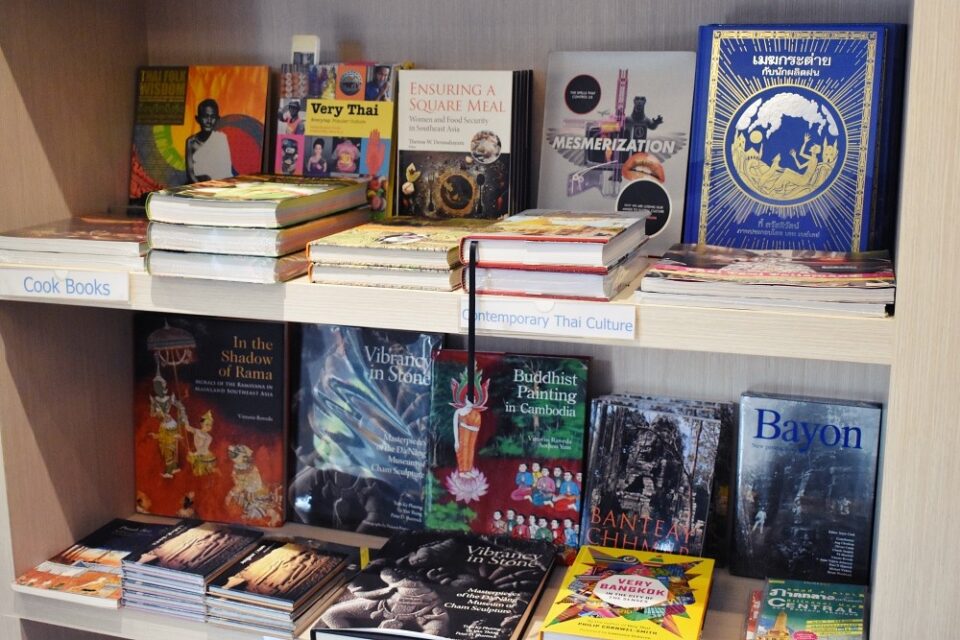 Where is River Books
Location: 396 Maha Rat Road, Tha Tien, Bangkok
Opening Hours: 09.00-17.00
Getting There: Turn right coming from Tha Tien Pier. River books is a 400-meter walk on the right-hand side, next to Chakrabongsee Villas. Bus numbers 47 & 53 pass the shop.
Open House Books
Open House is one of the nicest book stores in Bangkok. It is located on the top floor of the Central Embassy Mall sharing the floor with a luxury cinema and a host of upmarket coffee bars & small restaurants.?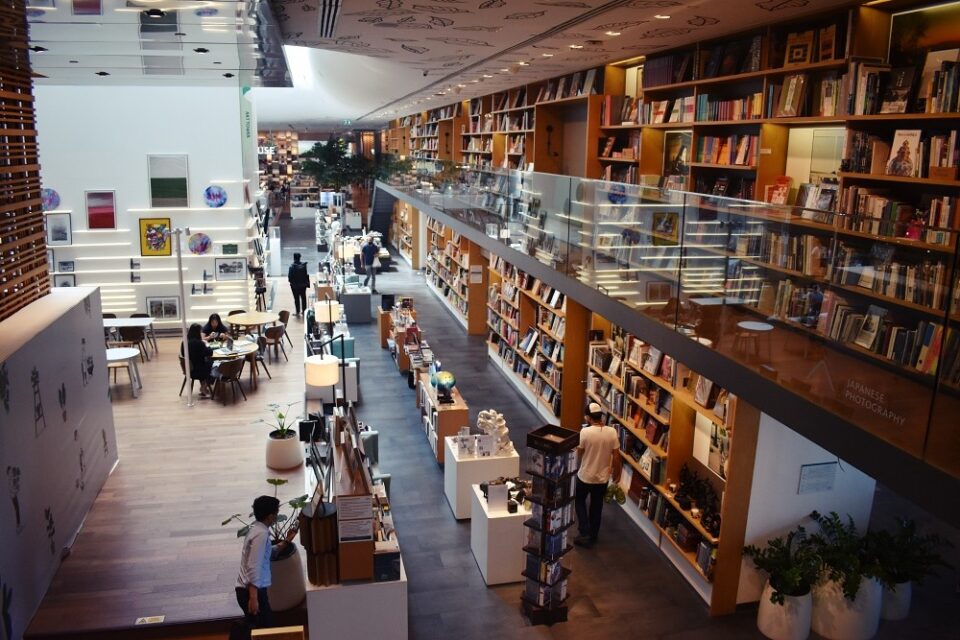 The stock is selective rather than extensive and includes books on travel, culture, art & design, architecture, classics, contemporary novels, gender studies, photography & food. There is also stationary, prints & art. Open House specializes in new, rare & out of print art books some of which are exclusive. There is also a childrens section & a small central art gallery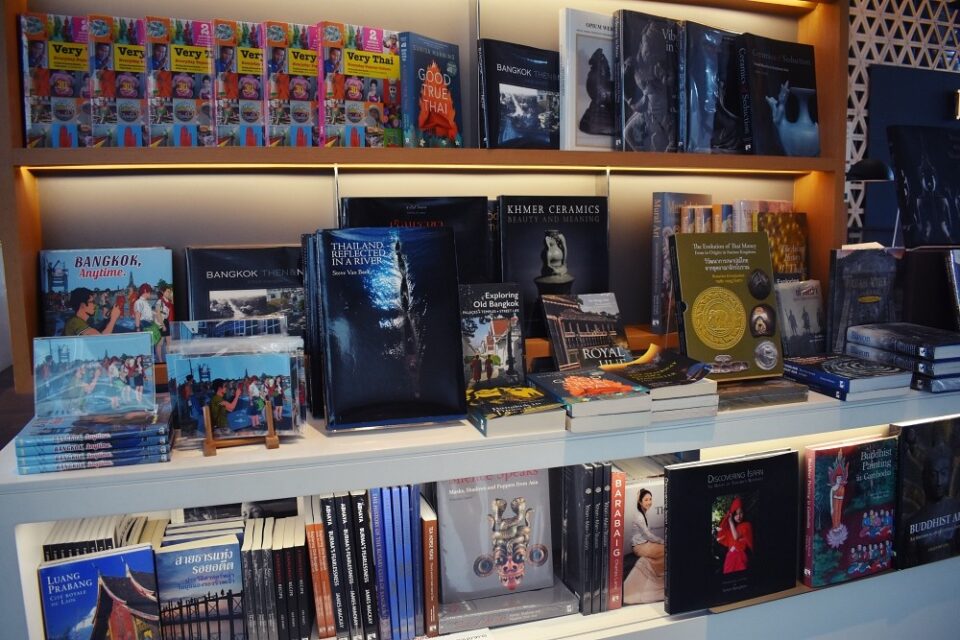 What makes Open House special is its layout. The store is a large open plan space rather than a shop. No cramped aisles here, all the books are well displayed which makes for easy browsing. The ceilings are high, the walls are glass providing lots of natural light. Comfortable sofa seating areas mingle with the books providing a relaxed atmosphere while checking out books before you buy them. There is also a coffee bar serving artisanal coffee & several small eating places. The window seating area features great views of the surrounding cityscape.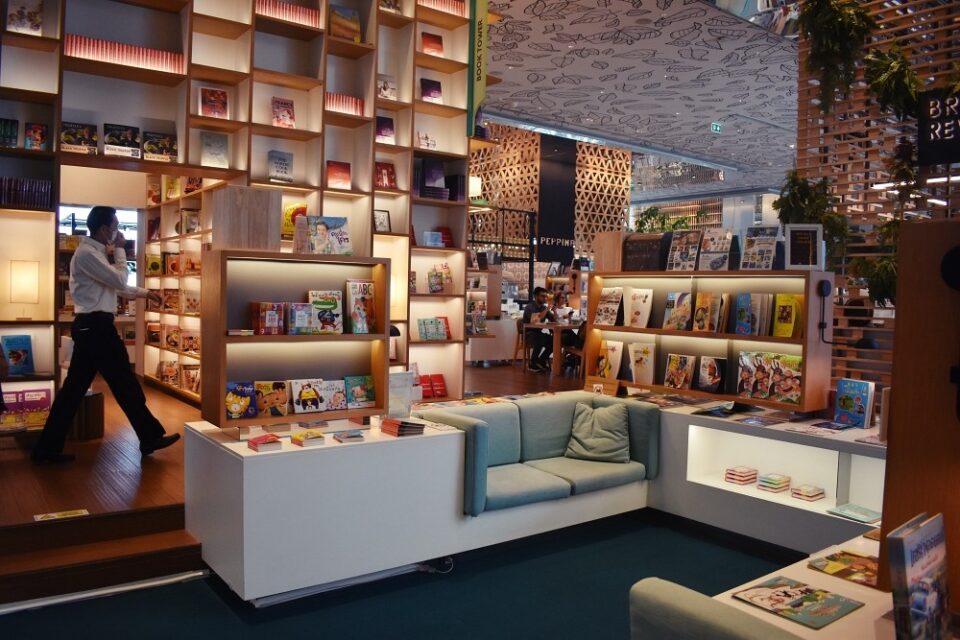 If you are a bookworm, Open House is a great place to come to browse and relax in a peaceful, refined space while enjoying a beverage or quality food. The store is open from 10.00 until 22.00 daily.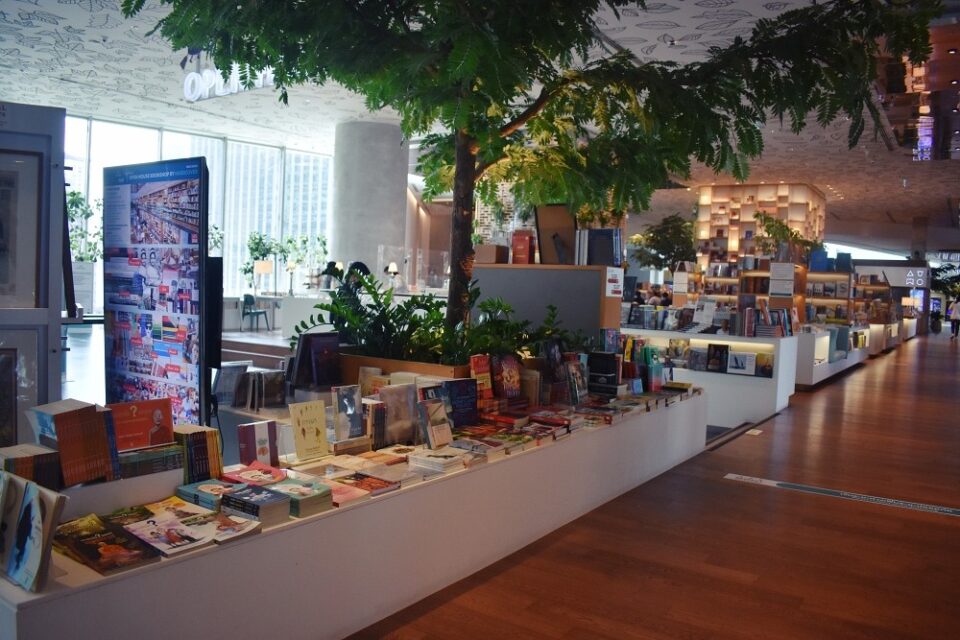 Where is Open House?
Location: 6th floor, Central Embassy, 1030 Phloen Chit Rd, Bangkok.
Opening Hours: 10.00 to 21.00 daily.
Getting There: Central Embassy is between BTS Chit Lom & Ploenchit stations. Access from Chit Lom is through Central Department Store. Access from Ploenchit is via an elevated walkway from the station.