Go-Go Bars
Bangkok's Go-Go bars can be found on Patpong Soi's 1 & 2 on Silom Road, and at Nana Entertainment Plaza and Soi Cowboy on Sukhumvit Road.
Patpong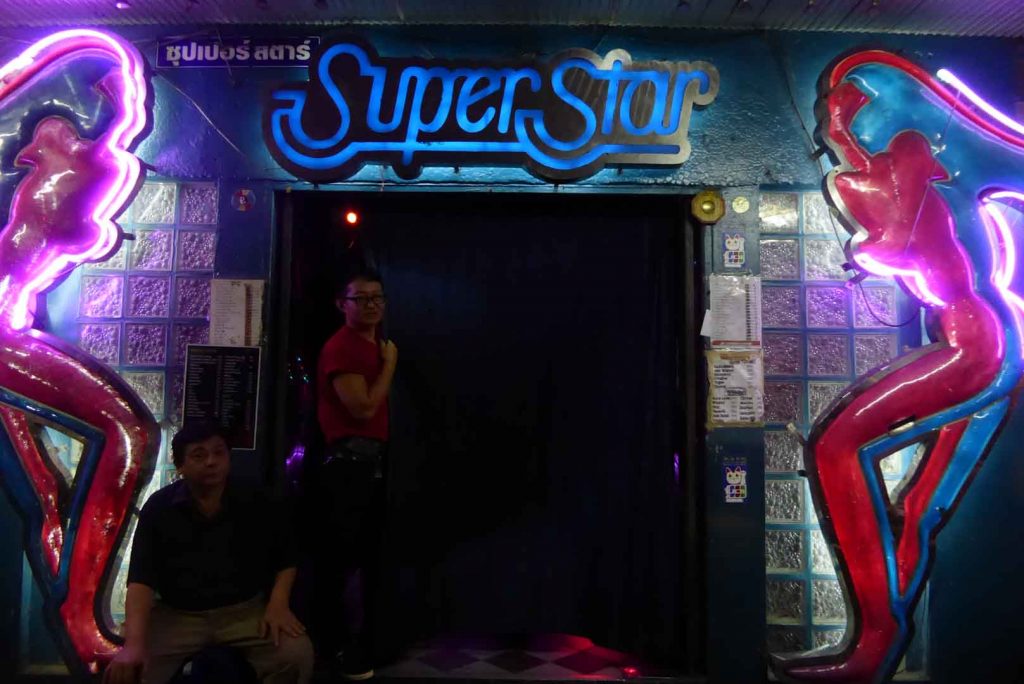 Patpong is a world-famous red-light district located in the nightlife district of Silom. It has featured in several movies over the years and is a major attraction for both tourists and expats. It's a completely safe area to explore with the only hassles coming from touts trying to direct you to ping-pong shows and certain bars. There are two streets, Patpong Soi's 1 & 2. The two parallel streets run between Silom and Surawong roads. Patpong 1 has a popular night market running the length of its center with neon-lit go-go (pole-dancing) bars along the sides along with a couple of popular live music lounges. The Kings Corner bar has both female and transgender ladyboy dancers who dance in separate shifts. It can be challenging to work out which one is which.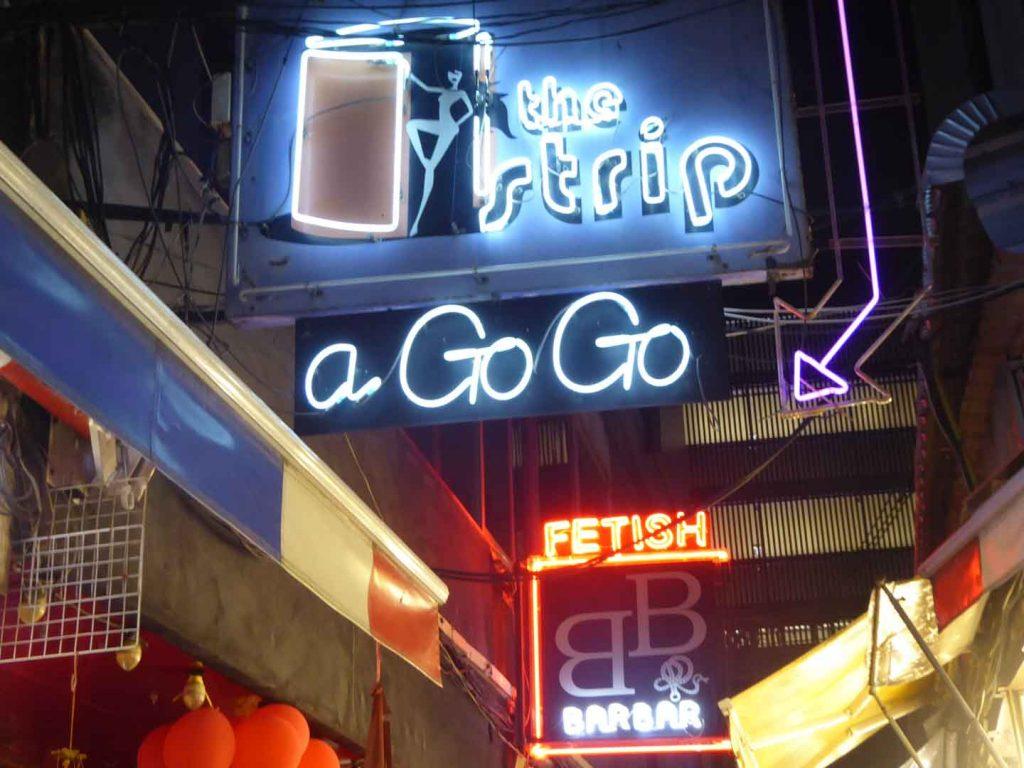 Patpong 2 has several popular go-go bars at the Silom road end including Badabing, Glamour, The Strip, and Black Pagoda. The Black Pagoda is in a sky bridge crossing the soi and is famous for its Japanese style vending machine selling the dancers used g-strings. There is also a fetish bar called BarBar which features a leather-clad doorwoman brandishing a whip. Drink prices in Patpong go-go's are reasonable, ranging from 90-150 baht for a beer depending on the bar and time. One thing to watch out for is the Ping-Pong shows in upstairs bars which are often rip-off joints where you may end up with a large bill. Never enter an un-named bar and always double-check prices before you enter.
Location: Patpong 1 & 2, Silom Road.
District: Silom
Opening Hours: 18.00-02.00
Getting There: BTS Sala Daeng (exit 1), MRT Si Lom (exit 2).