Art, Antiques, Decorative Items & Handicrafts
Bangkok is a great place to shop for Art, Antiques, Decorative items & Handicrafts either for yourself or as gifts. Check out our guide to the best shops.
River City Art & Antiques Center
River City is the largest shopping center for art & antiques in Bangkok. It has a riverside location next to Si Phraya Pier. It has recently been refurbished with a more modern-looking interior. Most of the shops in River City are art and antique shops with other shops specializing in leatherwork, jewelry, silk, tailored suits, furniture, and home décor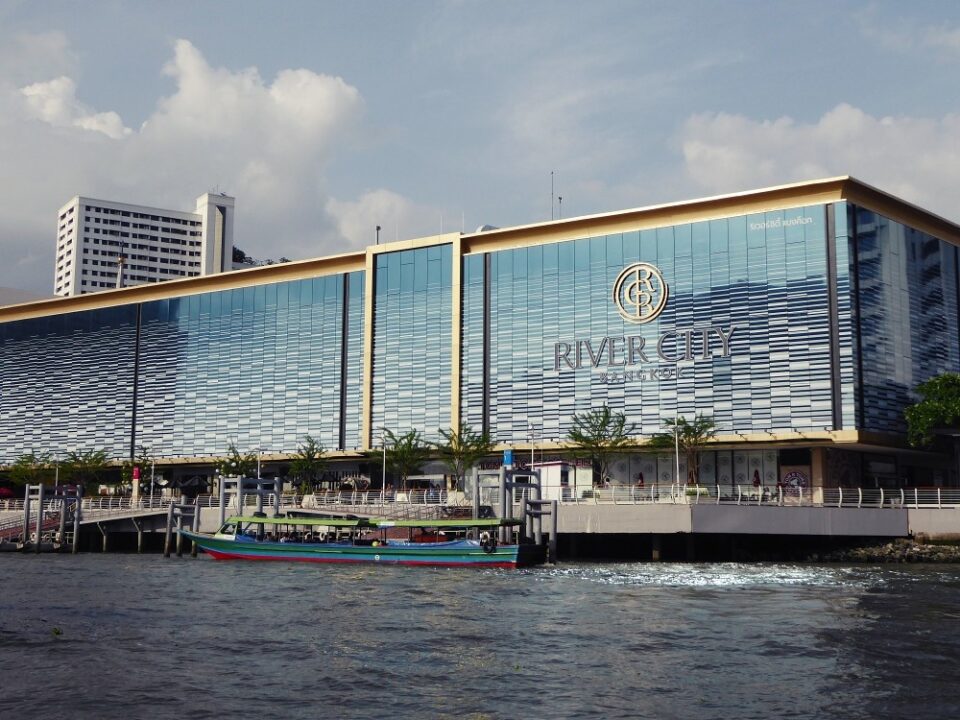 Art & Antiques in Bangkok
The 2nd floor features the RCB Galleria, exhibitions and several artists' studios and shops.The emphasis is on contemporary art. The art on show is available to buy. There are also painting workshops, merchandise & artist supply shops.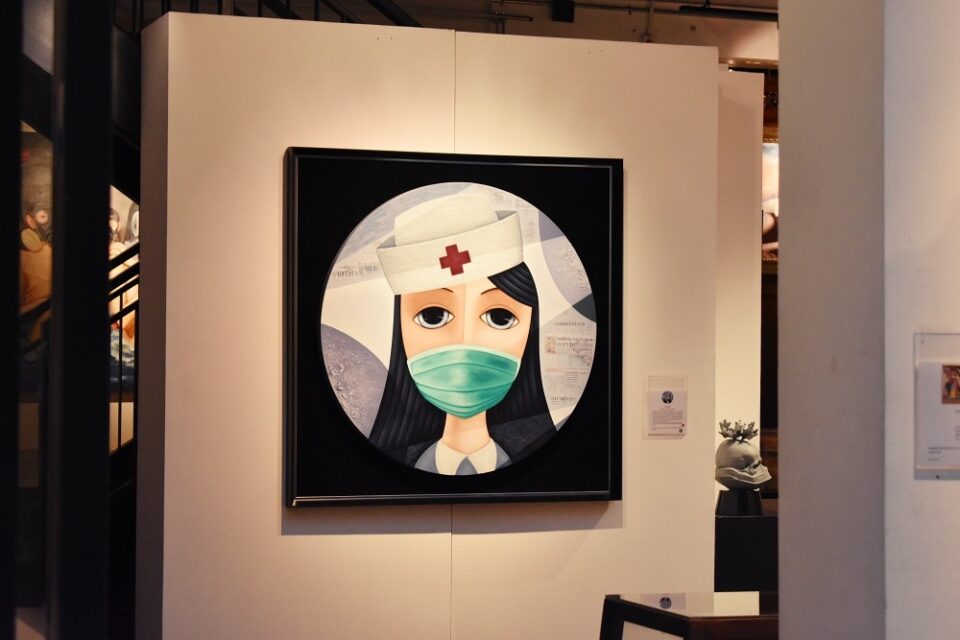 The 3rd and 4th floors feature shops selling antique art and antiques. Some of the pieces are stunning and the zone has the feeling of being in an art gallery or museum rather than a shopping complex.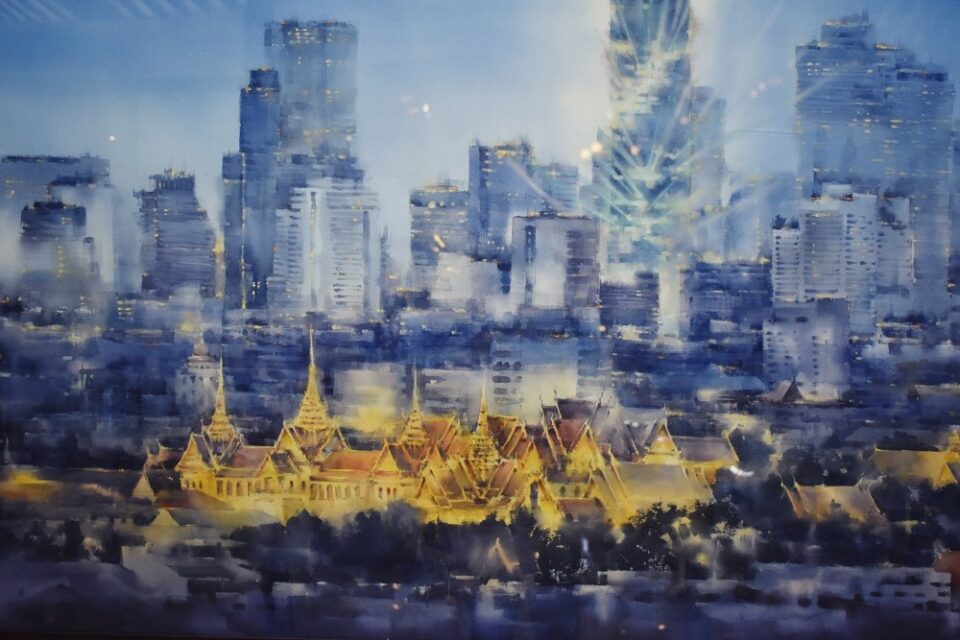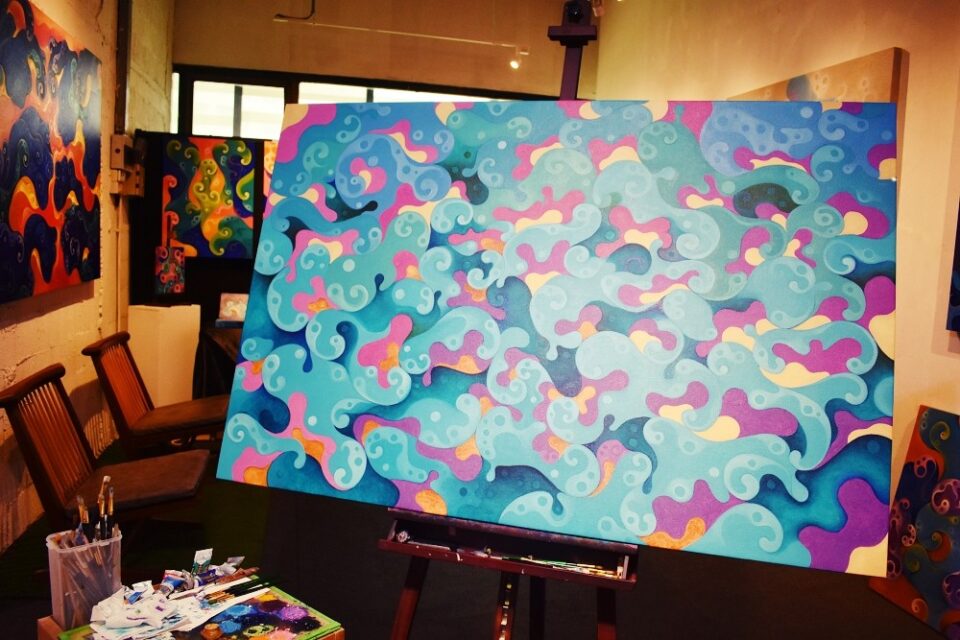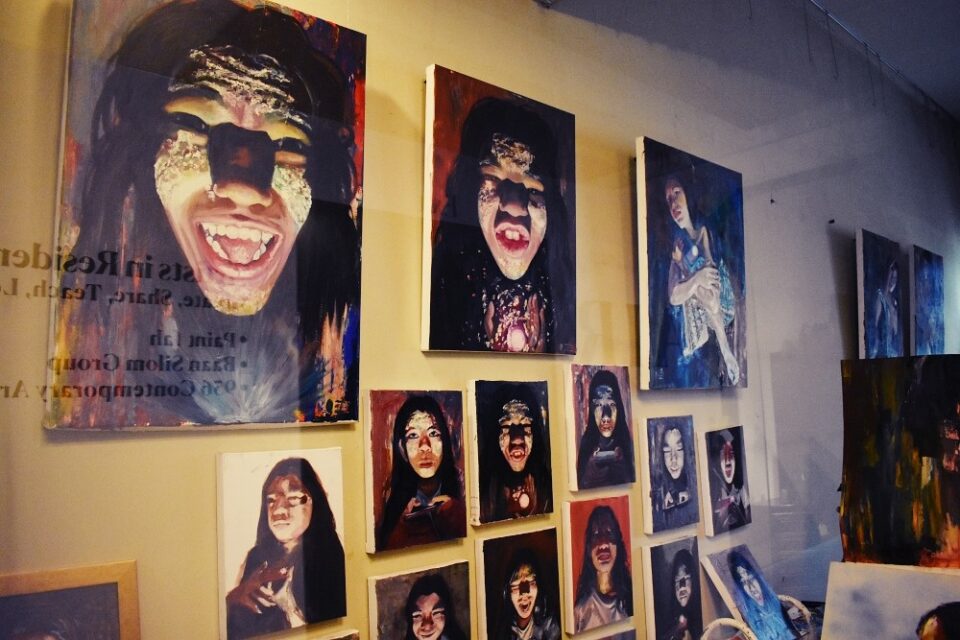 There are about 80 shops in all on the 3rd & 4th floors selling exquisite south eastern artifacts including antiques, paintings, collectibles, decorative art, tribal art, masks, carvings, textiles, precious stones, glass, silverware & ceramics.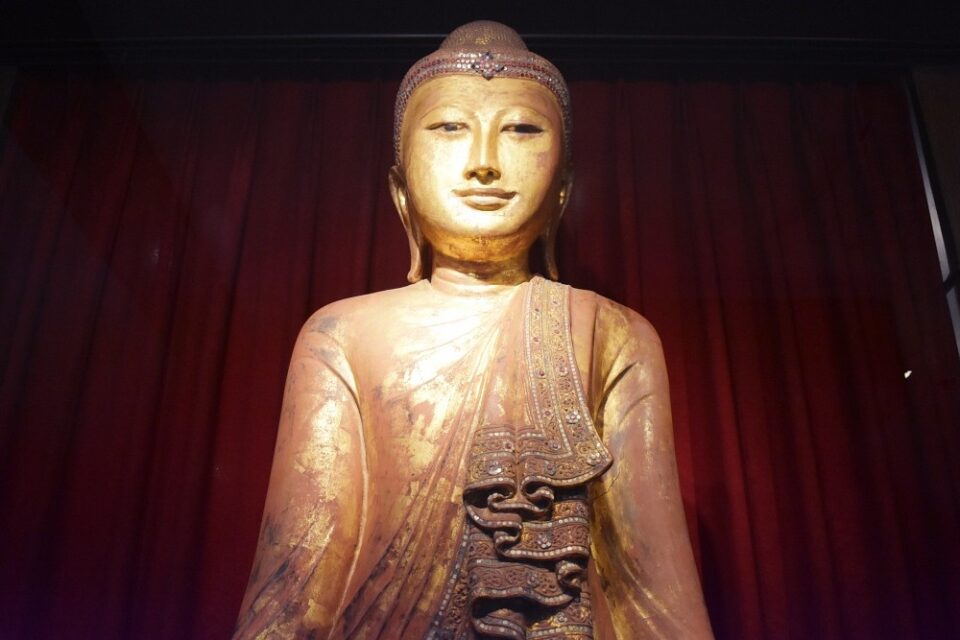 There are shops specializing in Buddhist, Khmer, Japanese, Indonesian, Himalayan, & Chinese artifacts.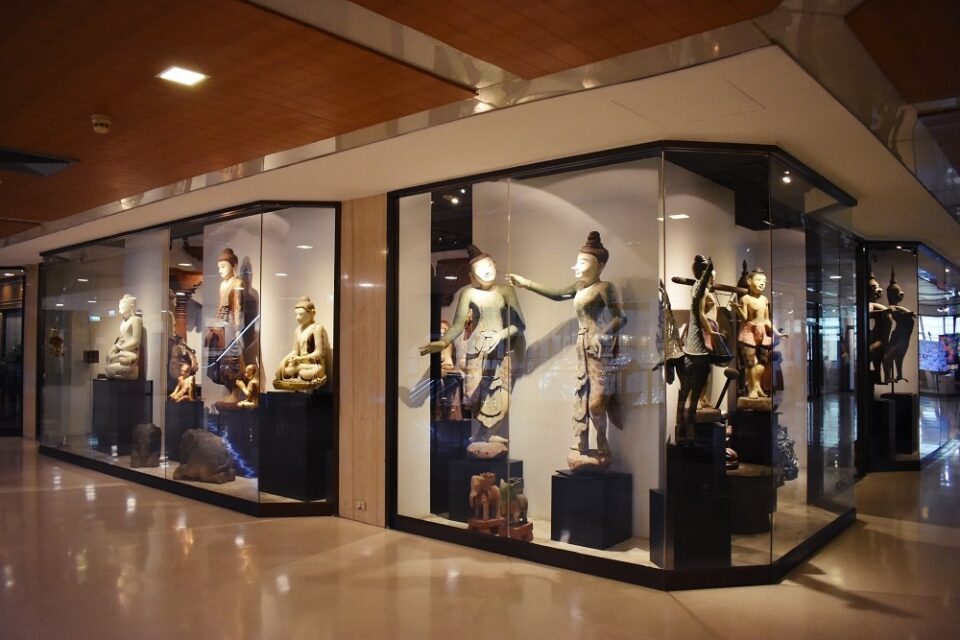 The 4th floor also houses a large auction room where regular auctions of collections of rare pieces are held. River City is a place for serious collectors of art & antiques in Bangkok and the prices show that. However, its a great place to walk around and browse even if you have no interest in buying. The mall itself is quiet and clean with some nice cafes and makes a pleasant escape from the heat outside. Most shops are open from 10.00 to 20.00 daily. There is a shipping agent on the 3rd floor.
Where is River City?
Location: 23 Trok Rongnamkhaeng, Si Phraya Pier, Yota Road,
District: Riverside
Opening Hours: 10.00-22.00
Getting There:
BTS: Saphan Taksin Station, (exit 3) and take a taxi down Charoen Krung Road to River City (about 50 baht).
Boat: River City Bangkok free Shuttle boat. Departs hourly from Sathorn Pier. Chao Phraya Express Boat (Orange flag – 14 baht) to Si Phraya Pier. Tourist Boat (Blue flag – 40 baht) to River City Pier.
Bus: No.36,45,93,187
Narai Phand
Naraiphand is a Thai government project in conjunction with private companies to produce and sell high-quality Thai handicraft products. The products come from village co-operatives throughout Thailand with the aim of enabling those communities to improve their income.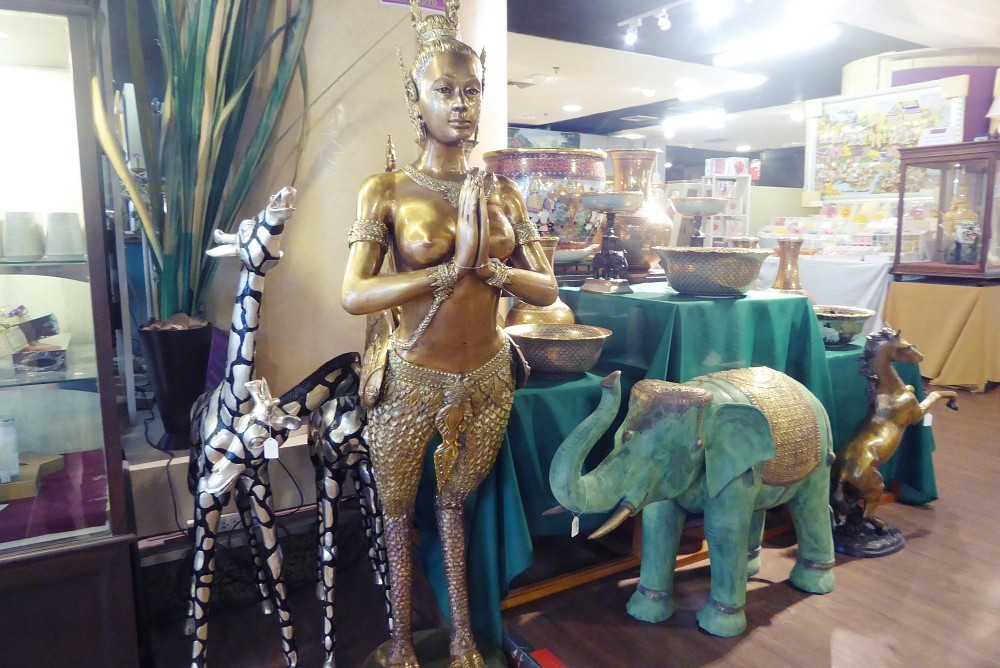 The products include assemblage pieces such as khon masks, figures, and models, brass & bronze statues & figurines, musical instruments, celadon, benjarong, and porcelain ceramic items, lacquerware, glass, and pewter items as well as silk products, and clothing.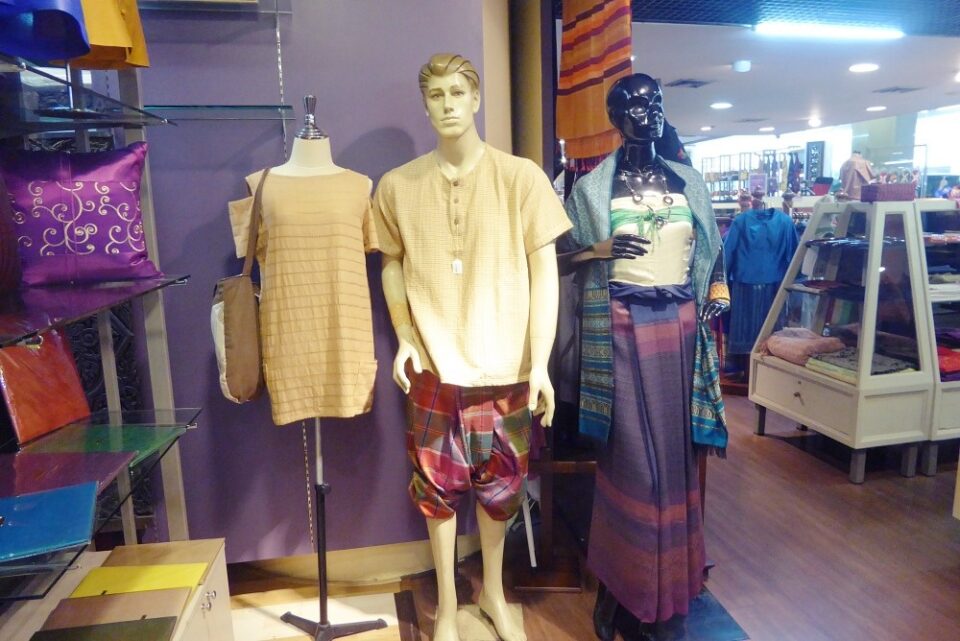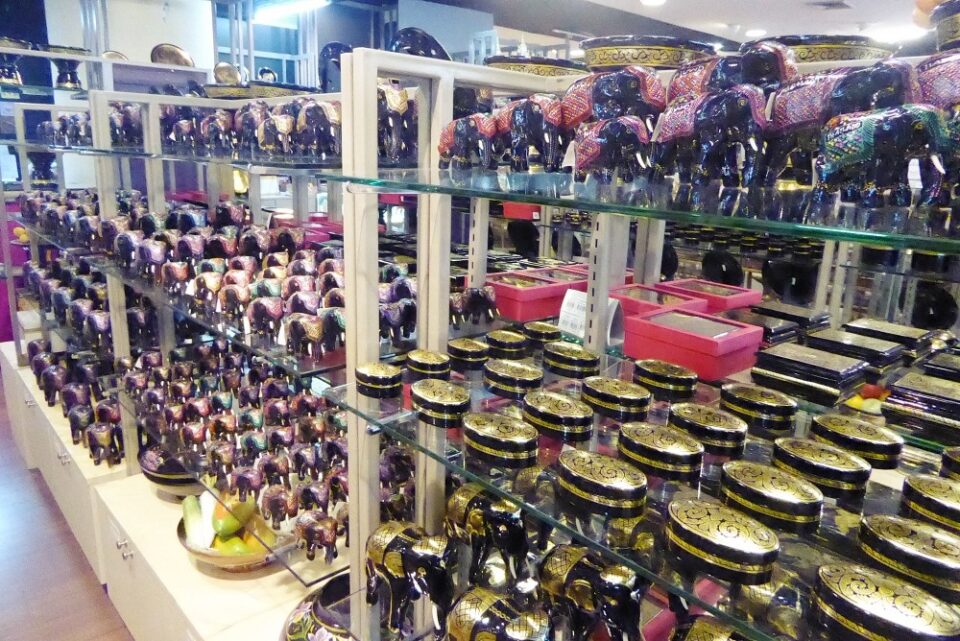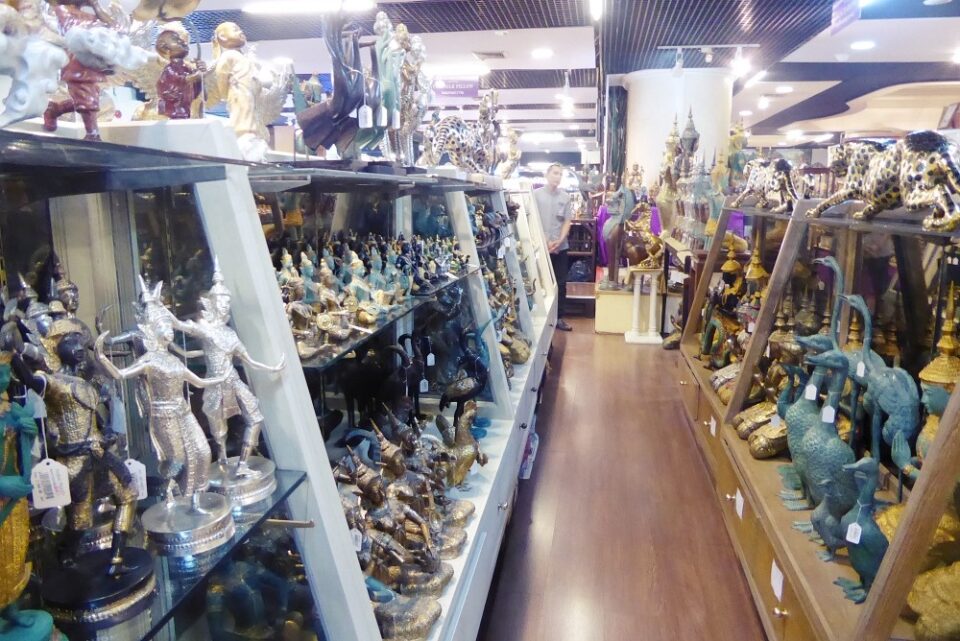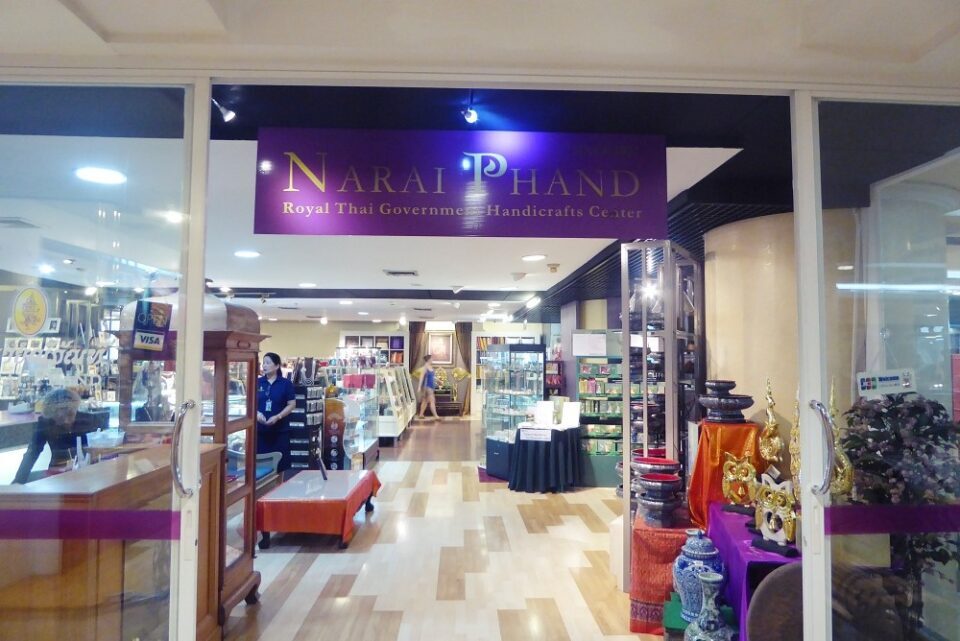 The Naraiphand shop in Bangkok is in the basement of the president tower and Intercontinental hotel in
Ratchaprasong
. All products are clearly priced with stickers so no bargaining. There is also a smaller shop on the 4th floor of the Isetan department store at
CentralWorld
.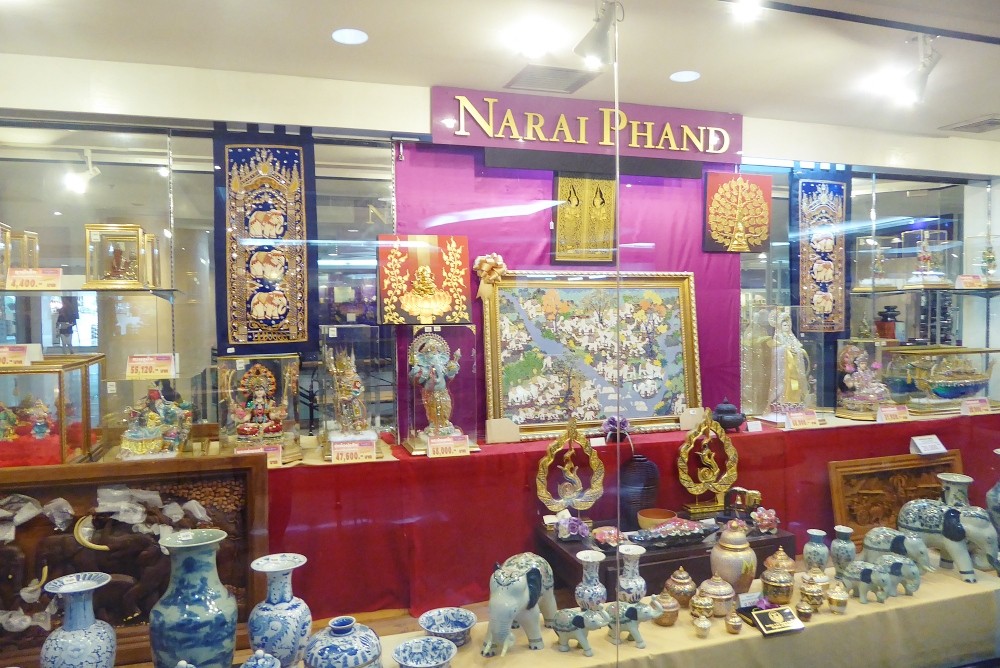 Naraiphand is a good place to buy gifts and souvenirs to take home. There is a huge choice of products making it a convenient one-stop-shop. It?s not the cheapest place but the quality is excellent.
Where is Naraiphand?
Location: President Tower/Intercontinental Hotel basement, 973 Ploenchit Road.
District: Ratchaprasong
Opening Hours: 10.00-20.00 daily
Getting There: BTS: Chit Lom Station (exit 1)
Map😕
Exotique Thai
Exotique Thai is on the 4th floor of Siam Paragon?s department store. It sells quality traditional and contemporary Thai handicrafts such as benjarong porcelain, celadon stoneware, lacquerware, woven ware, leather carving, wood carving, and a variety of silk products.
Exotique Thai is a good place to hunt for household items, gifts, and souvenirs to take home with you. It is not the cheapest place but the products are of good quality and there are many inexpensive items that make good gifts. There is also a smaller branch on the 4th floor of Emporium Mall.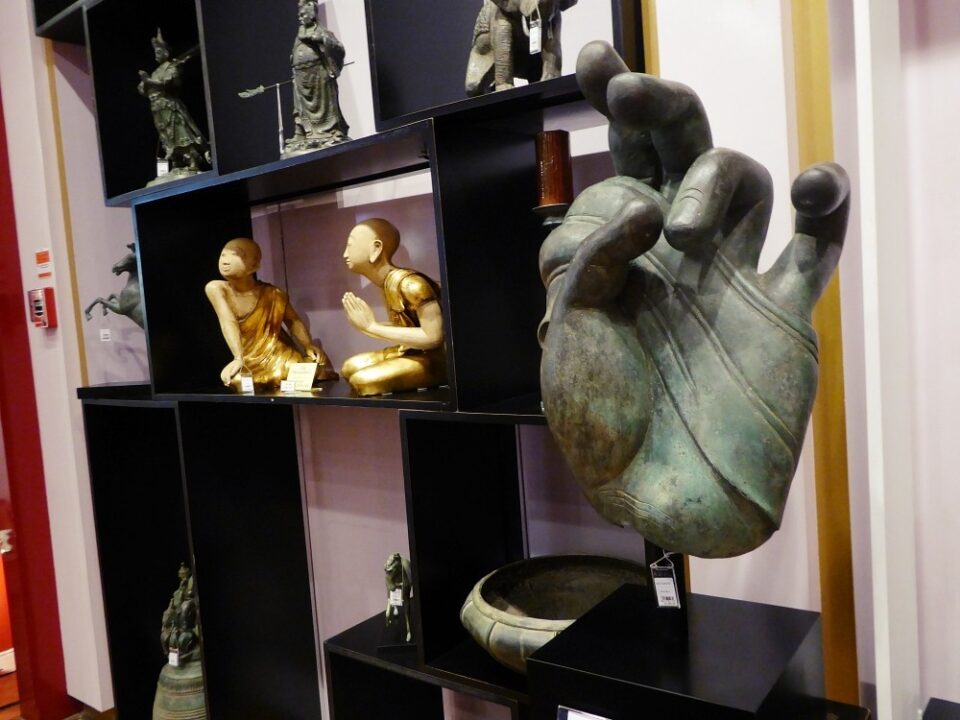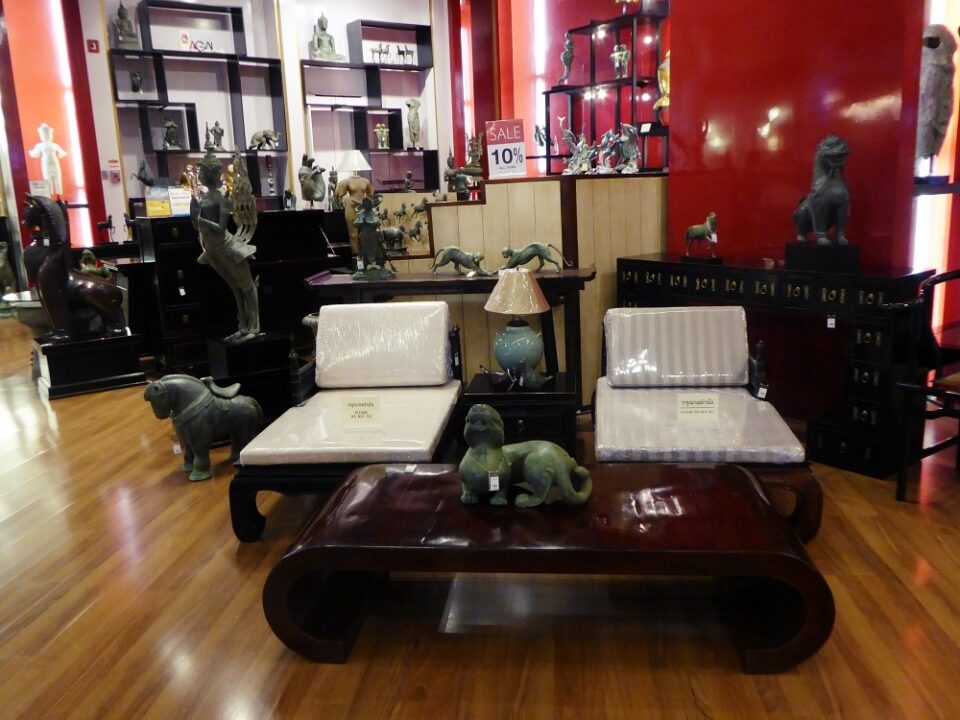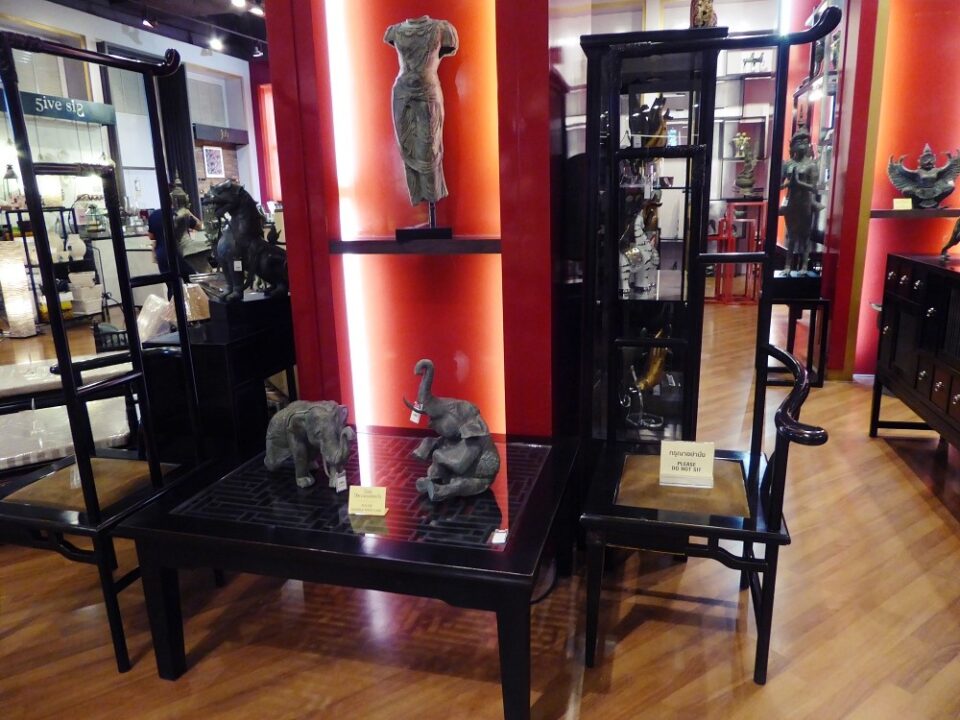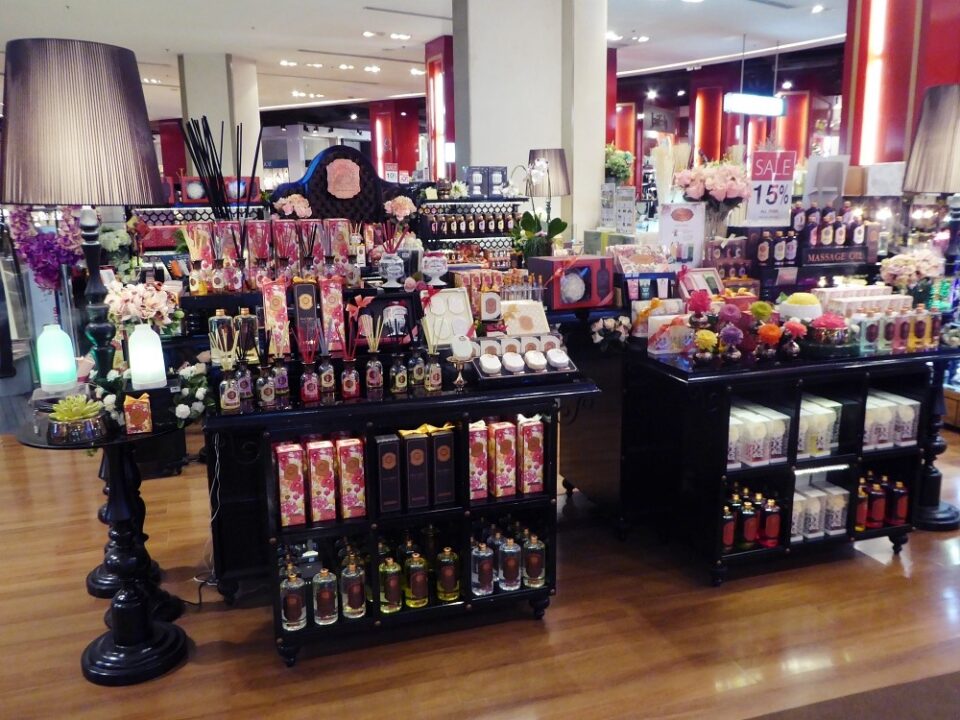 Where is Exotique Thai?
Location: Siam Paragon 4th floor
District: Ratchaprasong
Opening Hours: 10.00-22.00
Getting There: BTS: Siam Station (exit 3, 5)
Map:?
Elephant Parade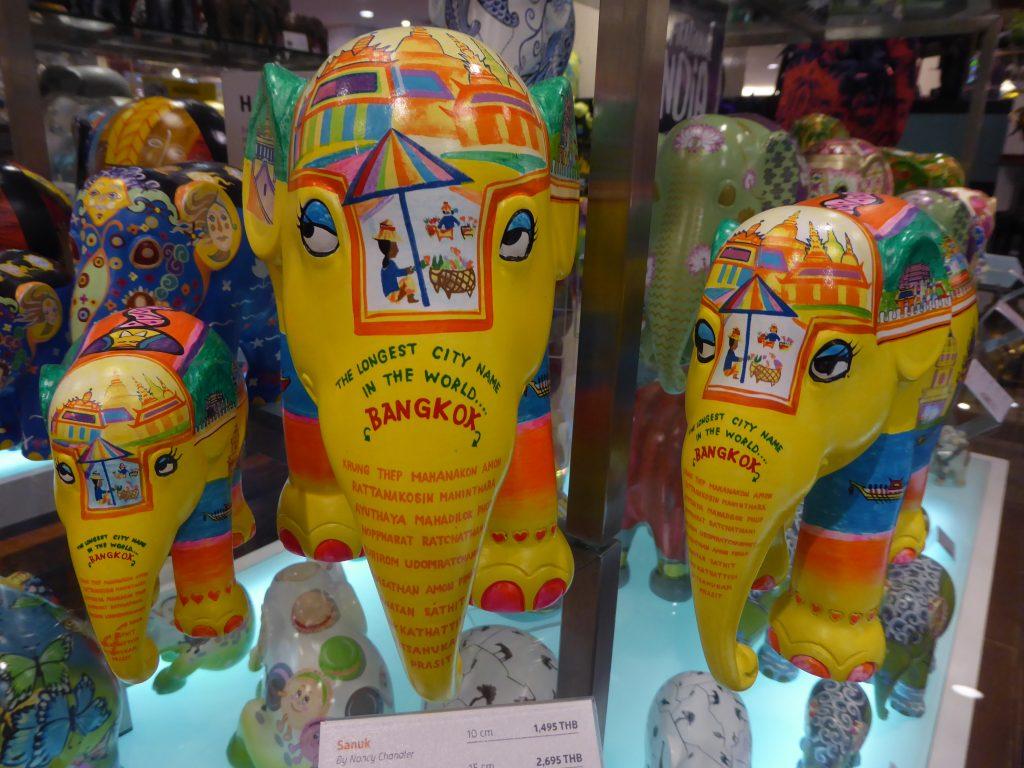 Elephant Parade is a social enterprise and runs the world?s largest art exhibition of decorated elephant statues created by artists and celebrities in a range of different sizes and designs. The exhibition travels the world and the elephants are for sale in limited editions and 20% of the net profits get donated to elephant welfare and conservation projects. The elephants come from Chiang Mai, Thailand and you can buy them in 23 countries around the world or from the online store.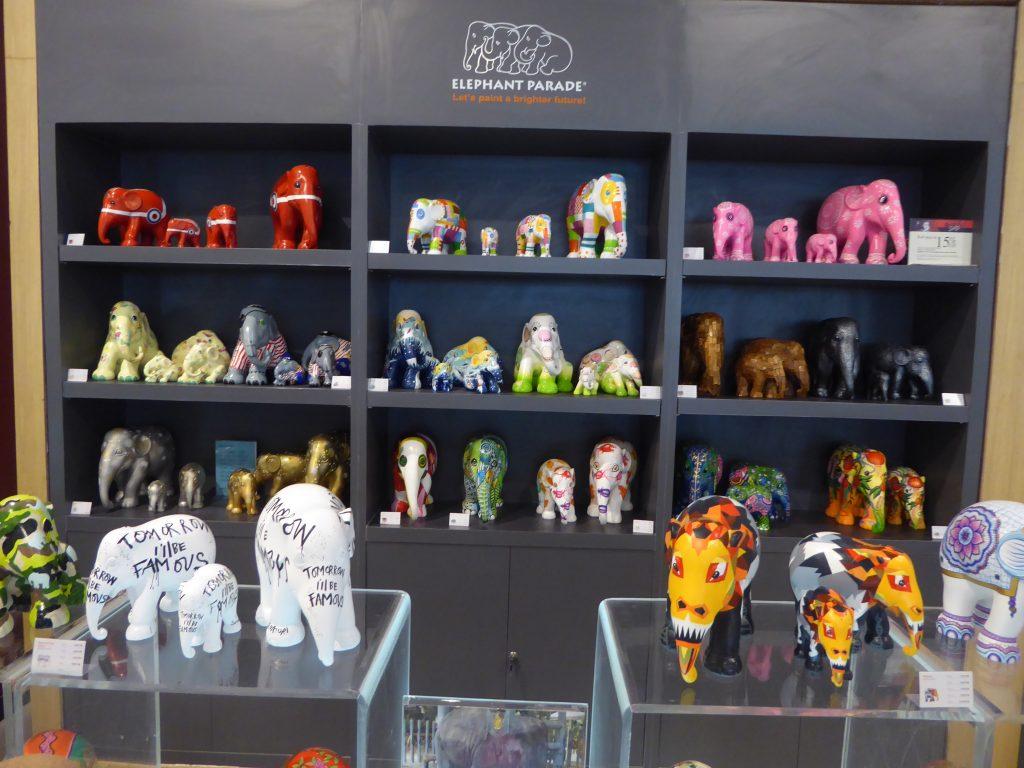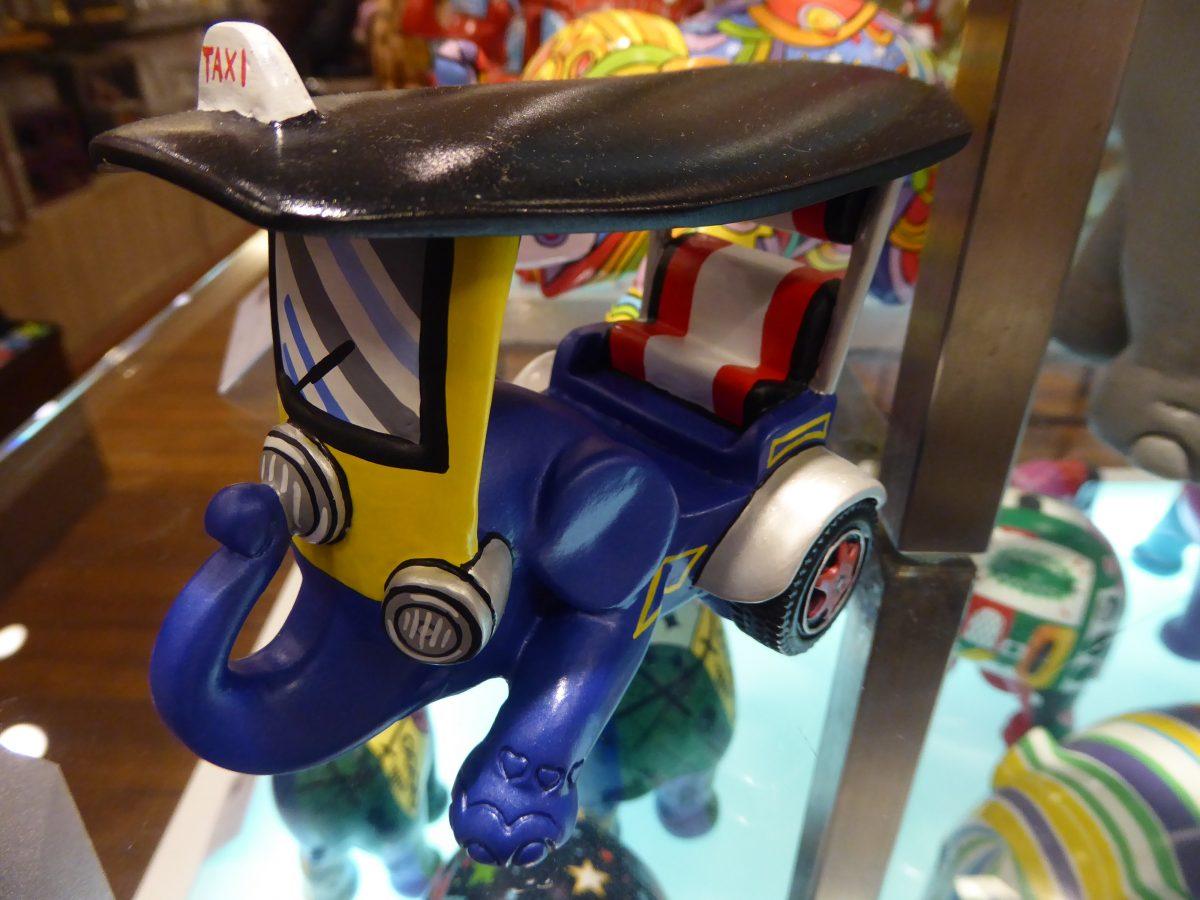 In Bangkok, you can find Elephant Parade outlets at the following locations ??..
Zen@CentralWorld, 7th floor
Central Chidlom Department Store, 5th floor
Siam Discovery Center, 4th floor
River City, Ground floor, shop 187
The Peninsula Hotel, Ground Level
Asiatique The Riverfront, Shop 1160, Zone 1
The Royal Orchid Sheraton Hotel, Ground Level
The Online Store:?https://store.elephantparade.com/
For details of future exhibitions:?https://www.elephantparade.com/parades/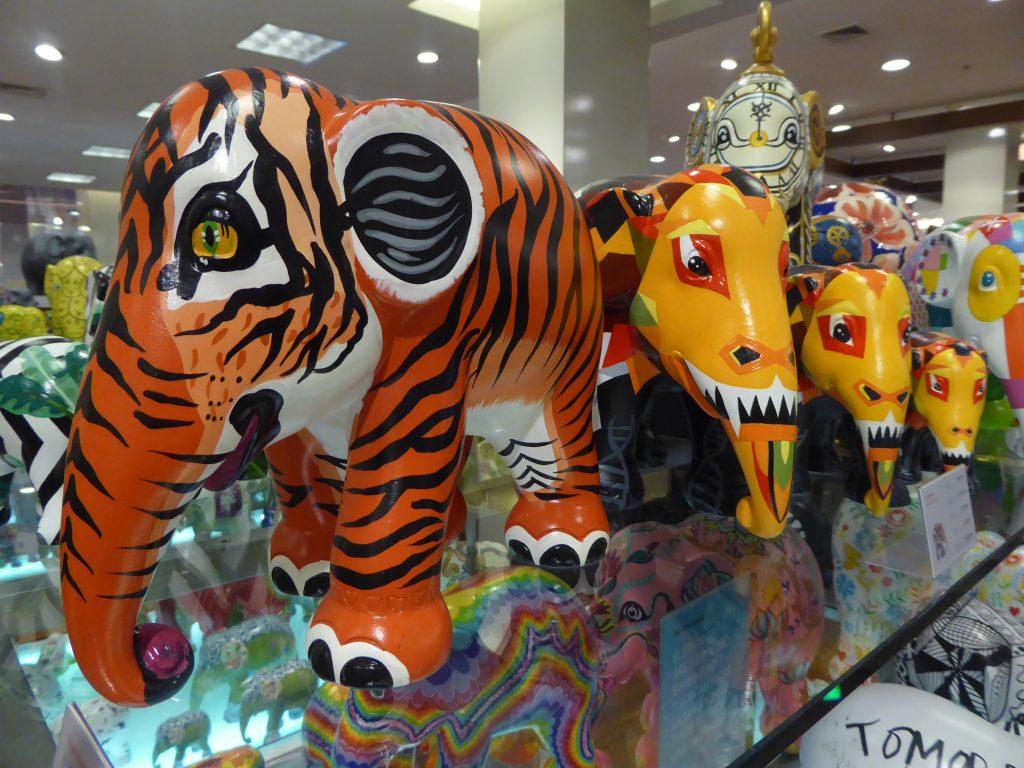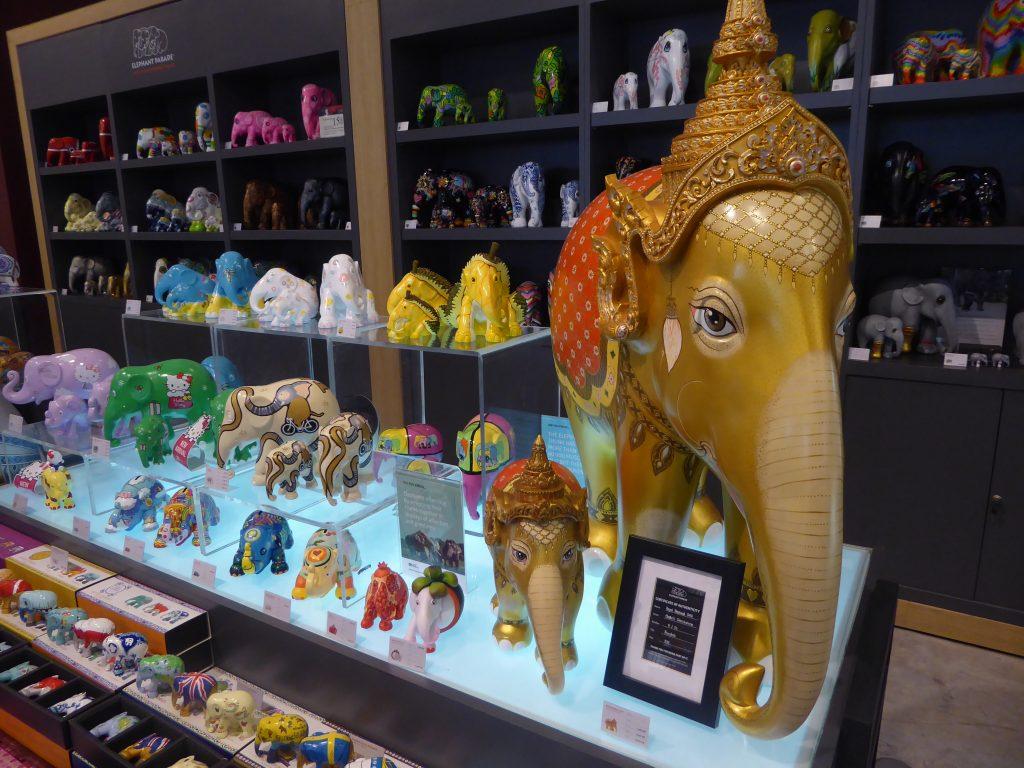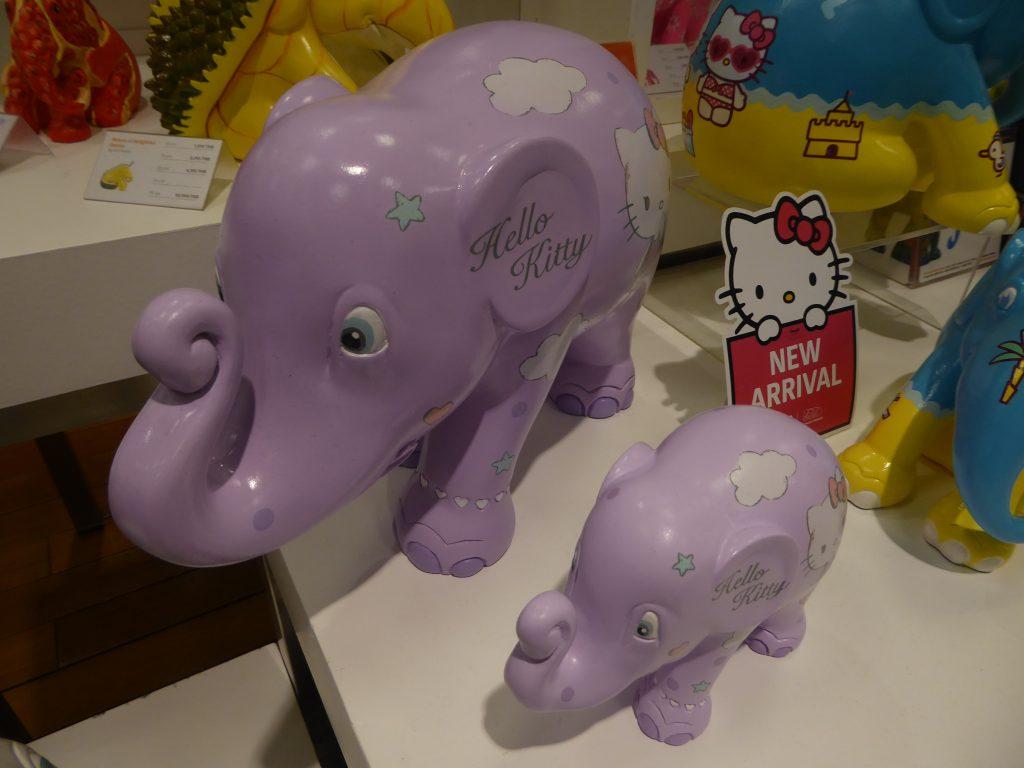 OP Place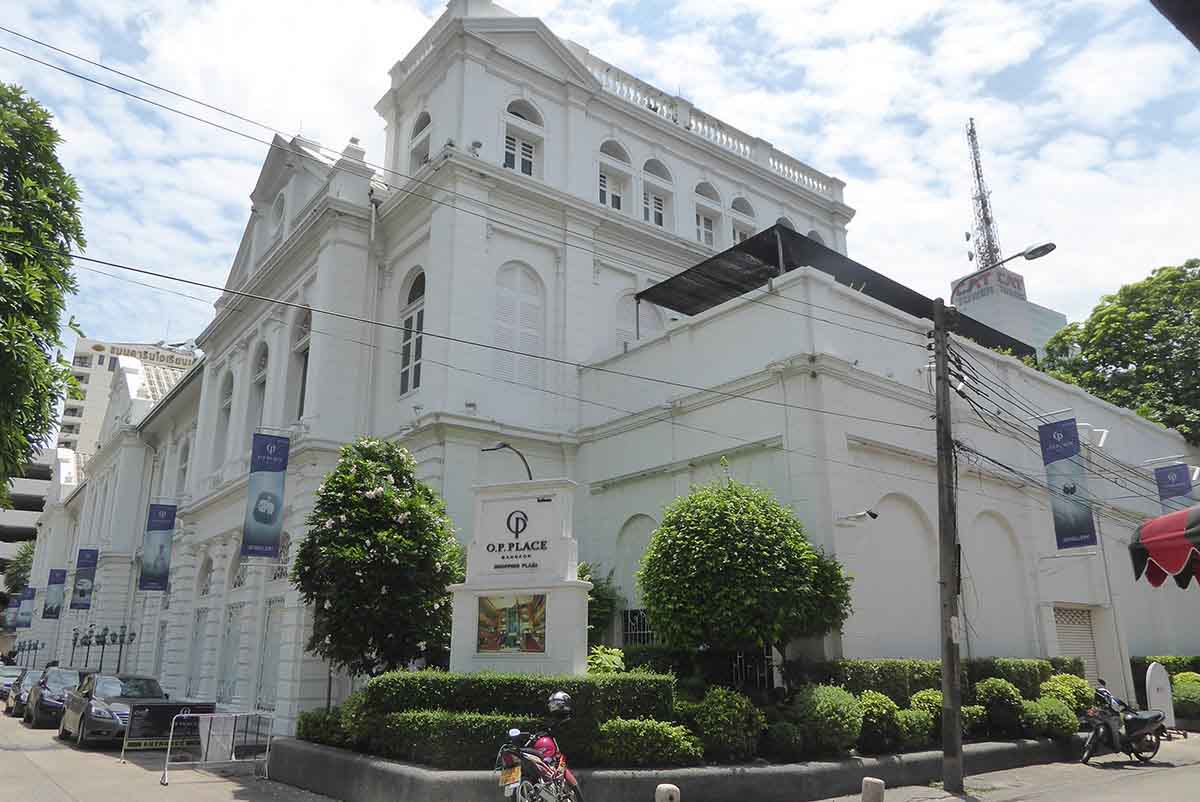 OP Place is a boutique shopping arcade located next to the Oriental Hotel on the riverside. It is an old neo-classical style building.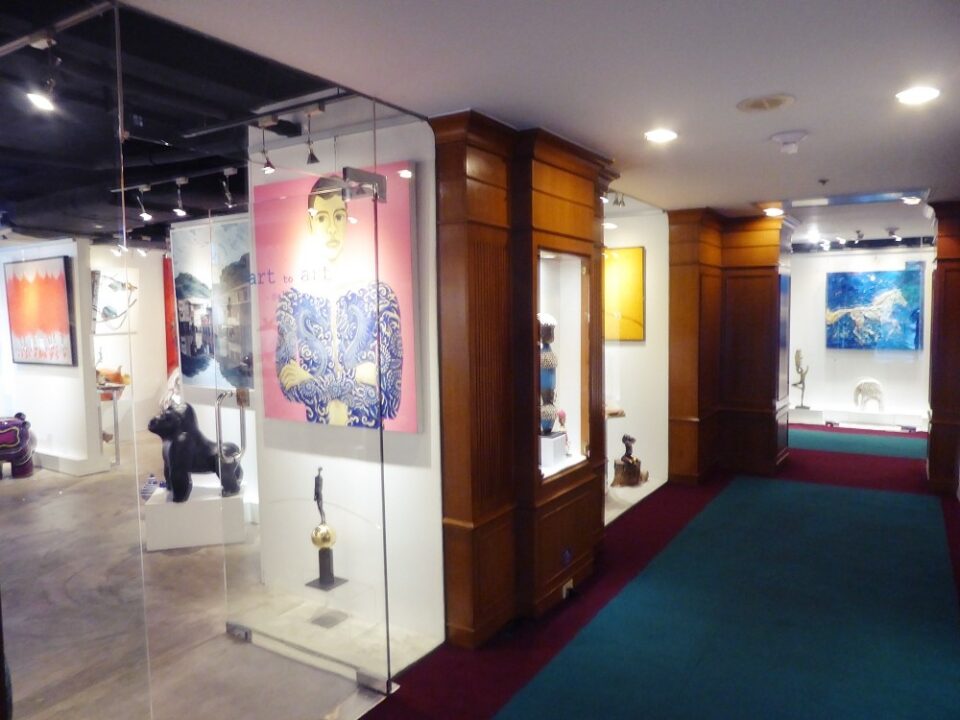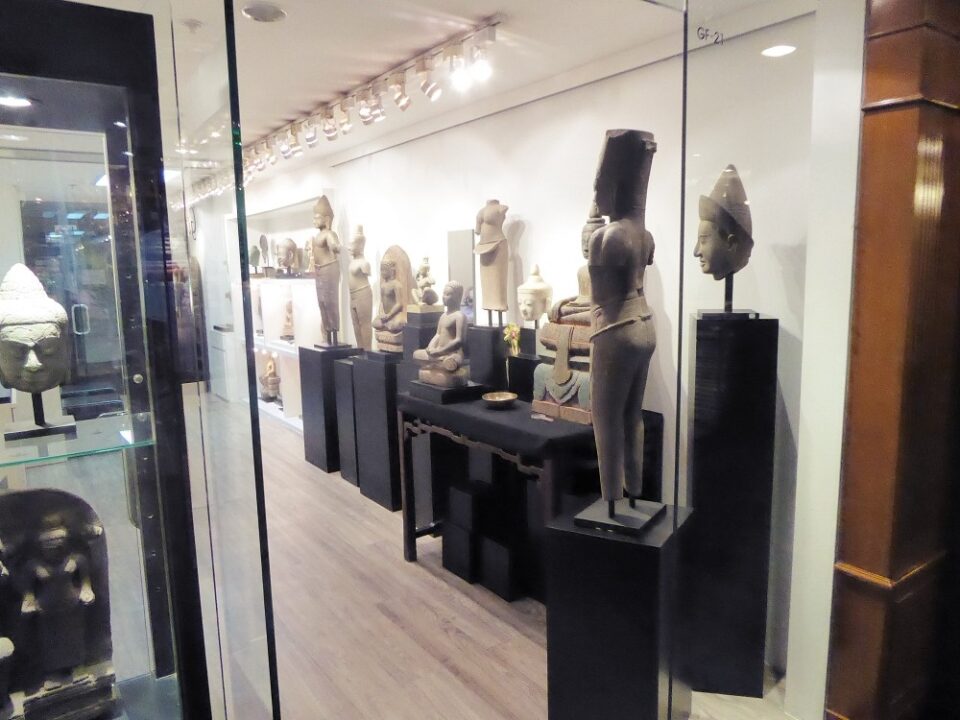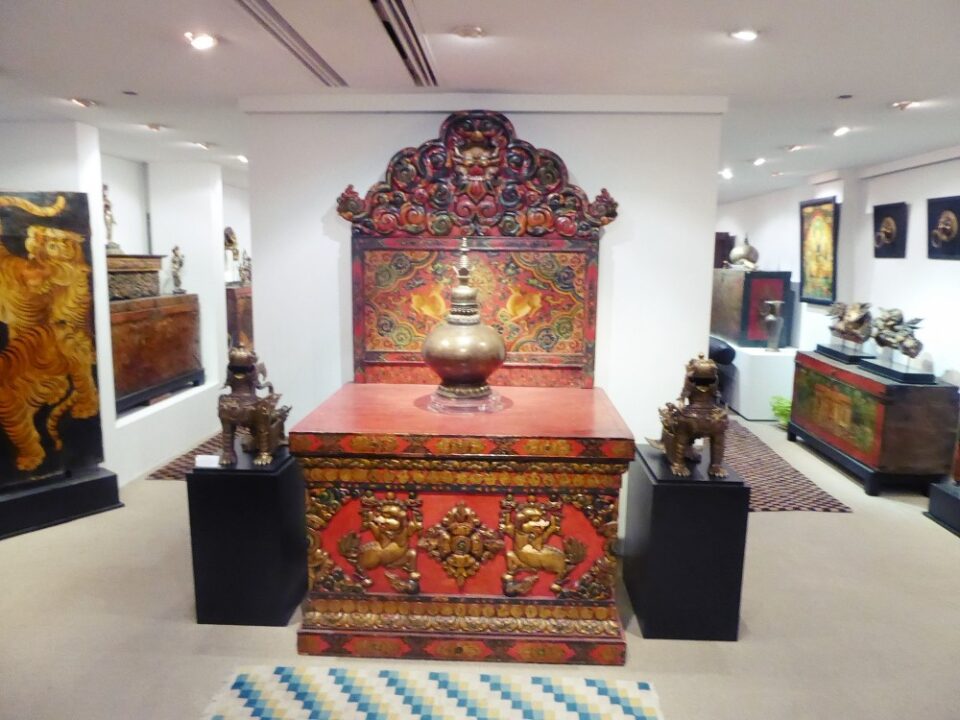 The building houses up-market shops selling mainly Asian art, antiques, & artifacts. Other shops sell handicrafts, silk products, jewelry, furniture, and home decor items.

Where is OP Place?
Location: Charoen Krung Soi 38, Bangrak.
District: Riverside
Opening Hours: 10.00-21.00
Getting There:
Boat: Chao Phraya Express or Tourist Boat to Oriental Pier (N1)
Chatuchak Playground Antique Flea Market
Chatuchak Playground is an antique flea market located directly opposite the famous Chatuchak Weekend Market. The flea market is on the forecourt of the DD Mall.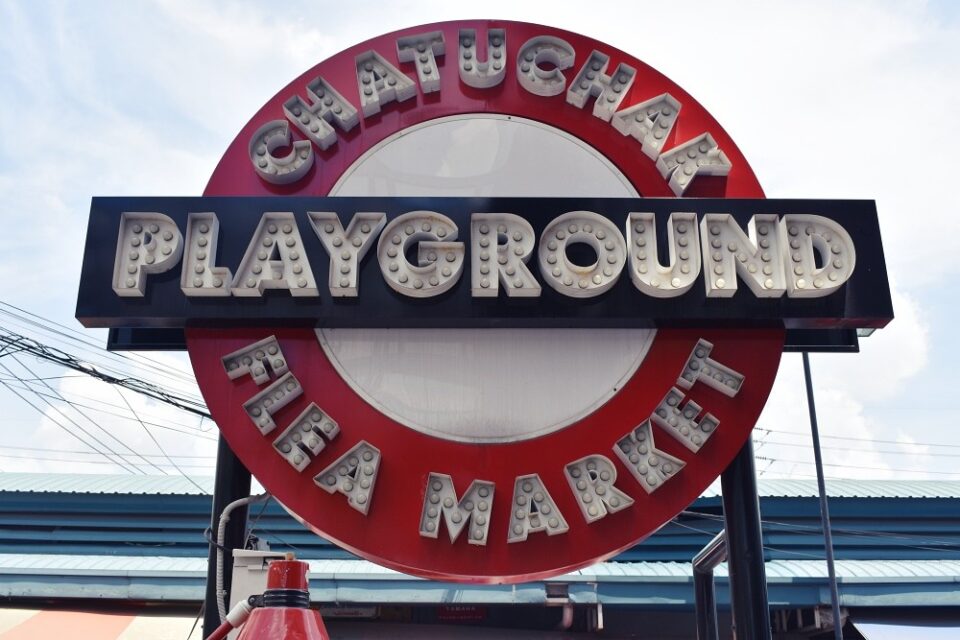 Items you will find on sale include old lamps, musical instruments, old movie posters, signs, vintage jewelry, dolls, old magazines, toy cars, and much more. Some of the items you will find here are rare, some collectible, and some just kitsch pop art.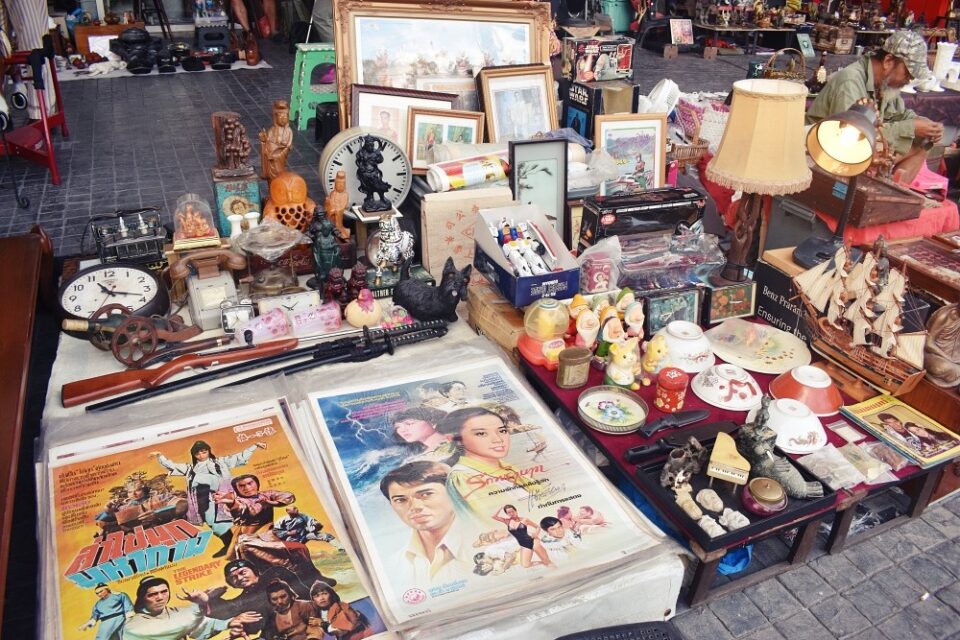 Inside the warehouse style DD Mall is a treasure hunters paradise, full of more antique furniture & home decorations. This is where you will find the larger objects. Nothing is priced so you will have to bargain. The mall has 3 floors.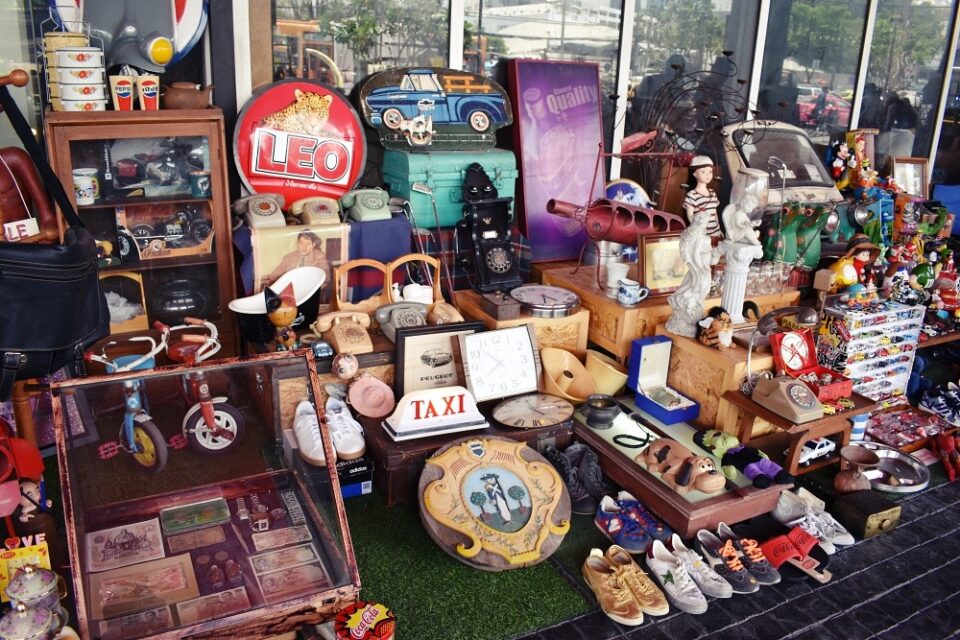 DD Mall is open from 10.00 to 21.00, 19.00 Thursday & Saturday. Closed on Mondays. The flea market is open on Friday to Sunday from 11.00 to 22.00.
Where is Playground?
Location: Kamphaeng Phet 2 Rd, Chatuchak, Bangkok
Getting There: MRT Kampaengphet