Bangkok on Foot
If you are interested in getting around Bangkok on foot, the Tourist Authority of Thailand has issued a Bangkok Walking Guide booklet containing the 15 best Bangkok Walking Tours with maps. These can be obtained from TAT offices on New Phetchaburi Road, Ratchadamnoen Road and at Suvarnabhumi Airport. Alternatively, click on the links below to view the maps and our Bangkok on foot guides to the walks complete with directions and photos.
Bangkok isn't the best city for walking any long distances due to the heat and humidity, especially in the hot season. Heat exhaustion can be a problem and creeps up on you. In the rainy season, you may encounter heavy storms, lightning, and localized flooding. Rattanakosin Island, Ratchaprasong Shopping District, and Chinatown are all easily walkable areas of the city.
Bangkok Walking Maps
Bangkok on Foot – Yaowarat
This Bangkok walking tour features Wat Traimit, Wat Mangkon Kamalawat, the Odeon Circle, Wat Kanmatuyaram, Thian Fah Foundation Hospital & more.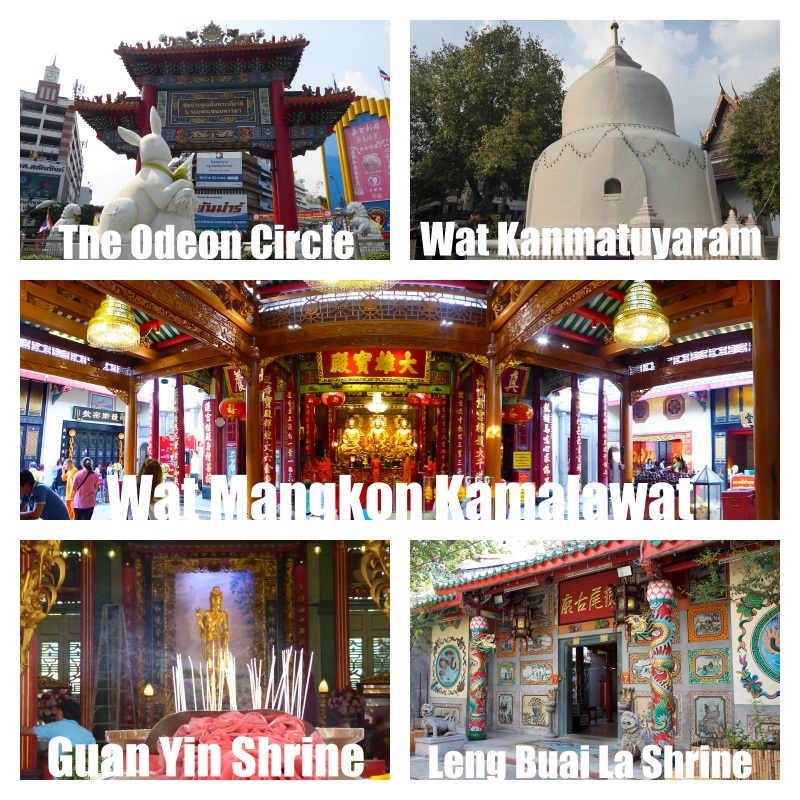 Read our guide: https://touristbangkok.com/yaowarat-walking-guide/
Nang Loeng & Khlong Phadung
This walk features the Royal Plaza, Ananta Samakhom Throne Hall, Wat Benchamabophit, Paratsukawan Palace,
the Police Museum & more.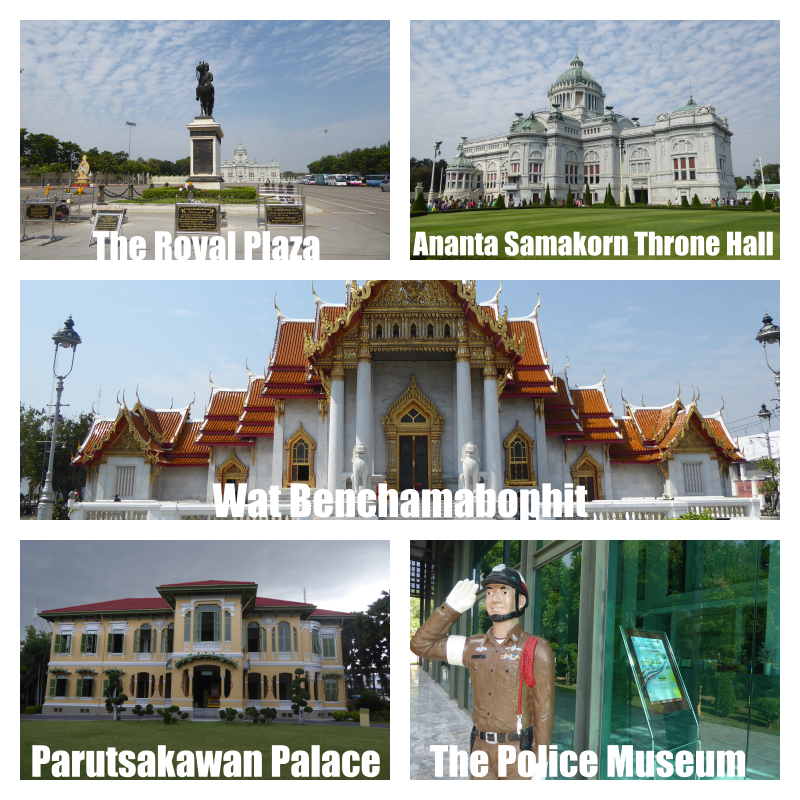 Bangkok on Foot
Thonburi – Kudi Chin community
This walk features Wat Arun, Wat Kalayanamitr, Kian Un Keng Shrine, Wat Prayoon, Santa Cruz Church, Memorial
Bridge and more.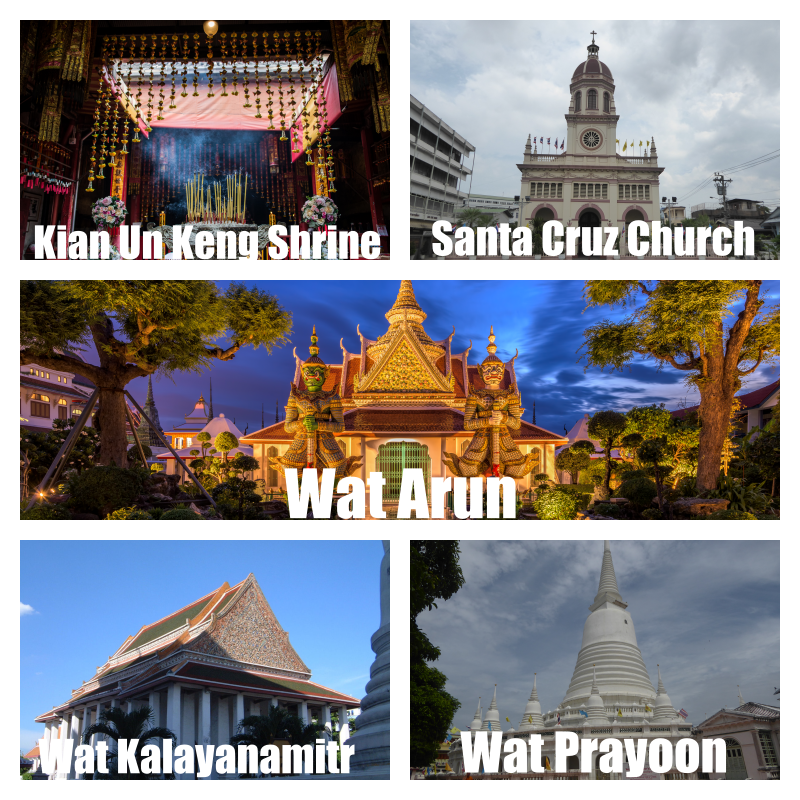 Bang Lamphu, Wang Na & Tha Tien
This walk features the Grand Palace, King Chulalongkorn Memorial Exhibition, Wat Mahathat, Tha Tian market &
more.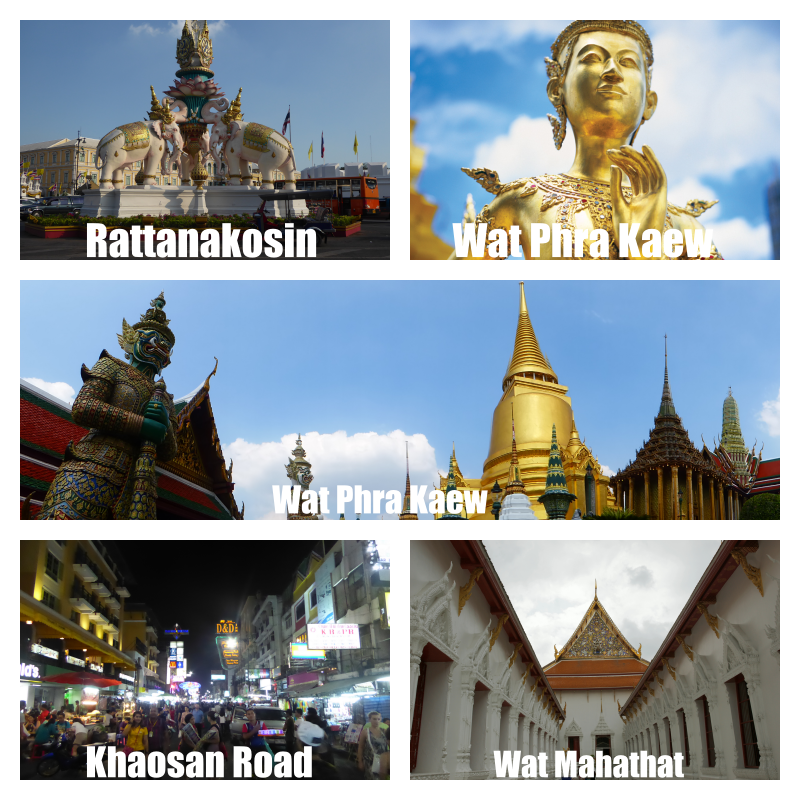 Bangkok on Foot
Sao Ching Cha, Dinso Road, Chaopho Suea Shrine
This walk features the Giant Swing, Wat Suthat, Chaopho Suea Shrine, Wat Theptidaram, the Golden Mount,
Loha Prasat and more.
Samsen – Thewet
This walk features Saint Francis Xavier & Immaculate Conception churches as well as Wat Ratchathiwat, the National Library & Thewet flower market.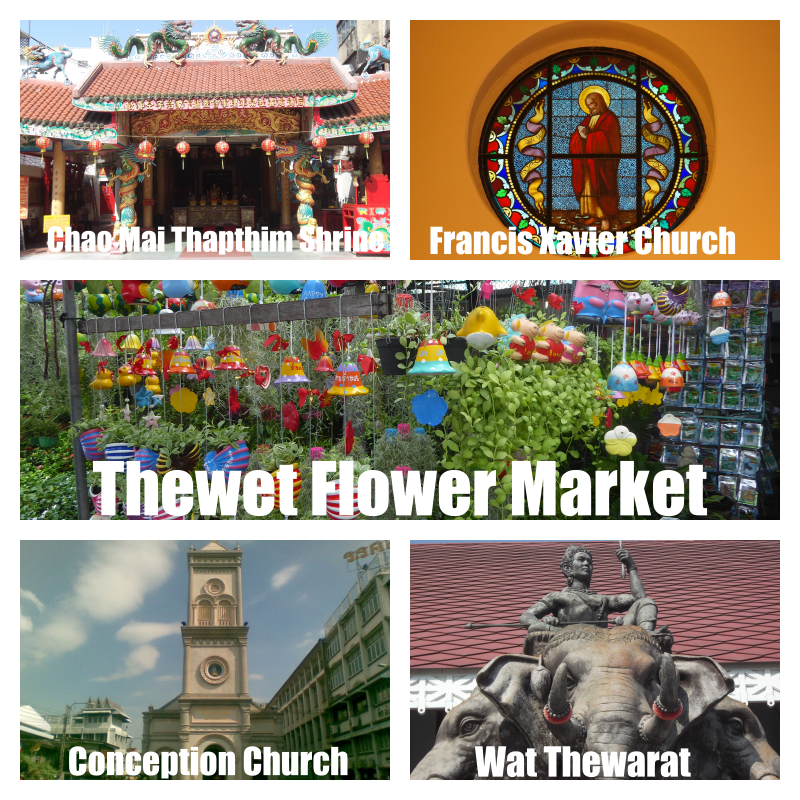 Map
Bangrak – Silom
This walk features Assumption Cathedral, Wat Suan Phlu, Bangkok Folk Museum, Sri MahaMariamman temple & the old General Post Office.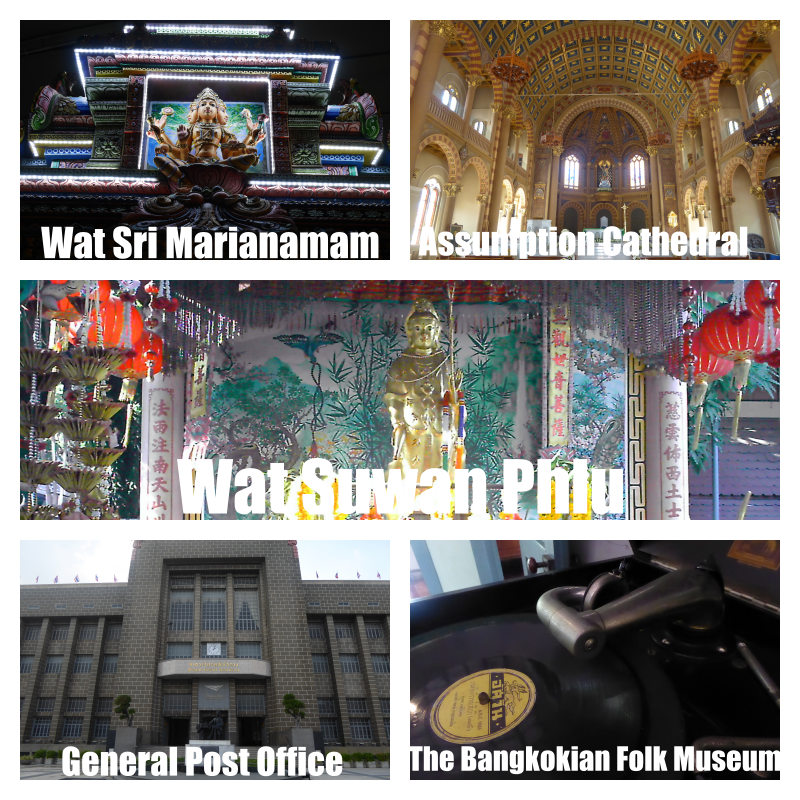 Bobe Market – Ratchaprasong
This walk features Bobae market, Jim Thompson House, National Stadium, Bangkok Art & Cultural Centre,
Siam Paragon, Central World, Erawan Shrine and more.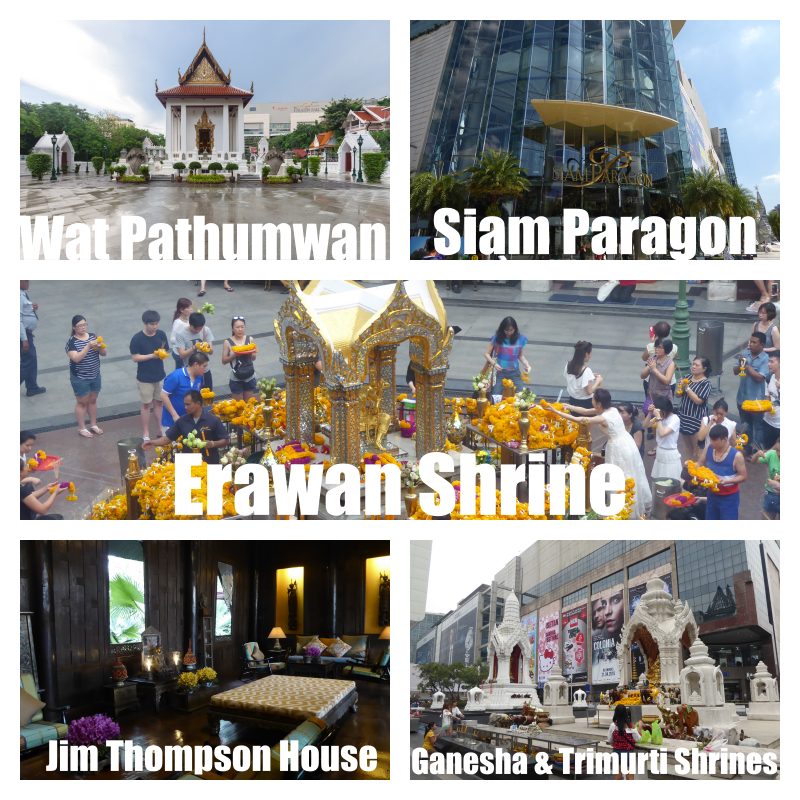 Map
Bangkok on Foot
Bang Lamphu
This walk features Wat Bowonniwet, Wat Sam Phraya, Wat Mai Amatarod, Wat Tri Thotsathep, Khaosan Road and
more.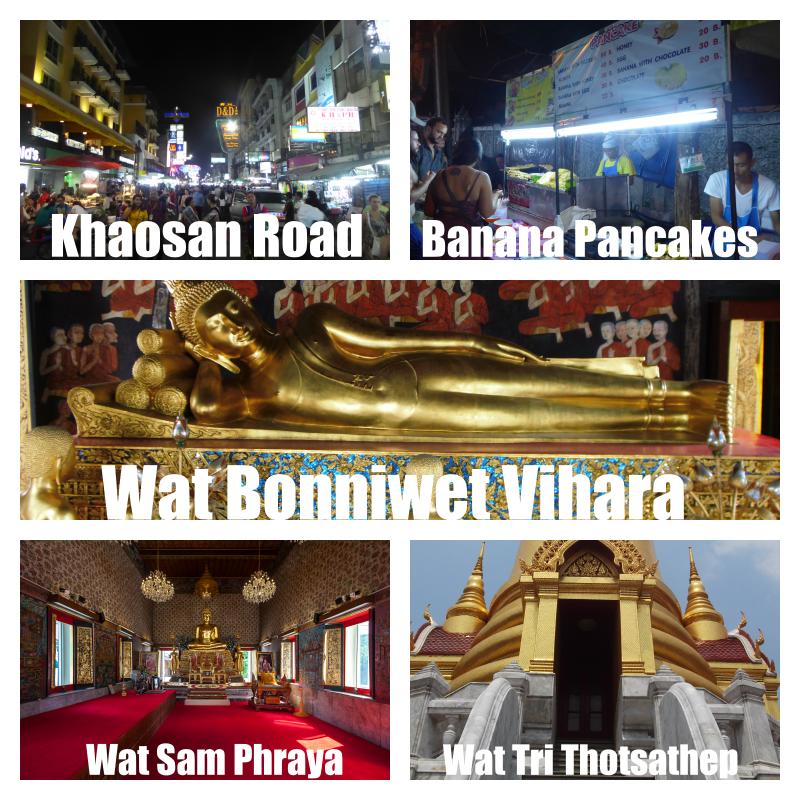 Map
Old City – Phranakorn
This walk features Loha Prasat, Wat Theptidaram, Rattanakosin Exhibition Hall, Wat Saket, Mahakan
Fort, the Ban Bat community and more.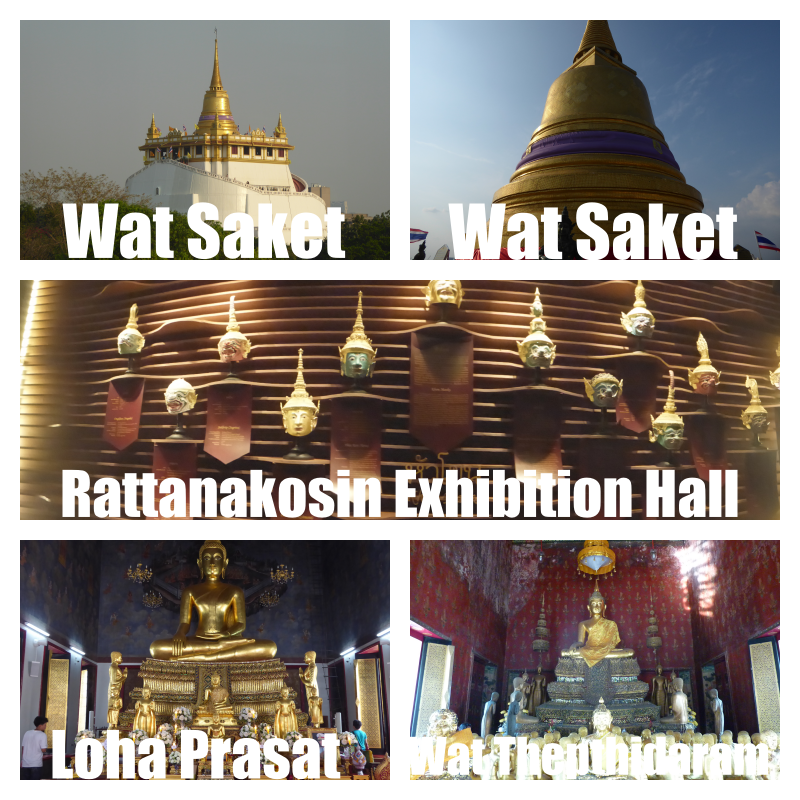 Bangkok on Foot
Wang Lang
This walk features Wat Lokayaram, Ton Son Mosque, Wat Hongratanaram, Wat Nak Klang, Siraraj Museum & more.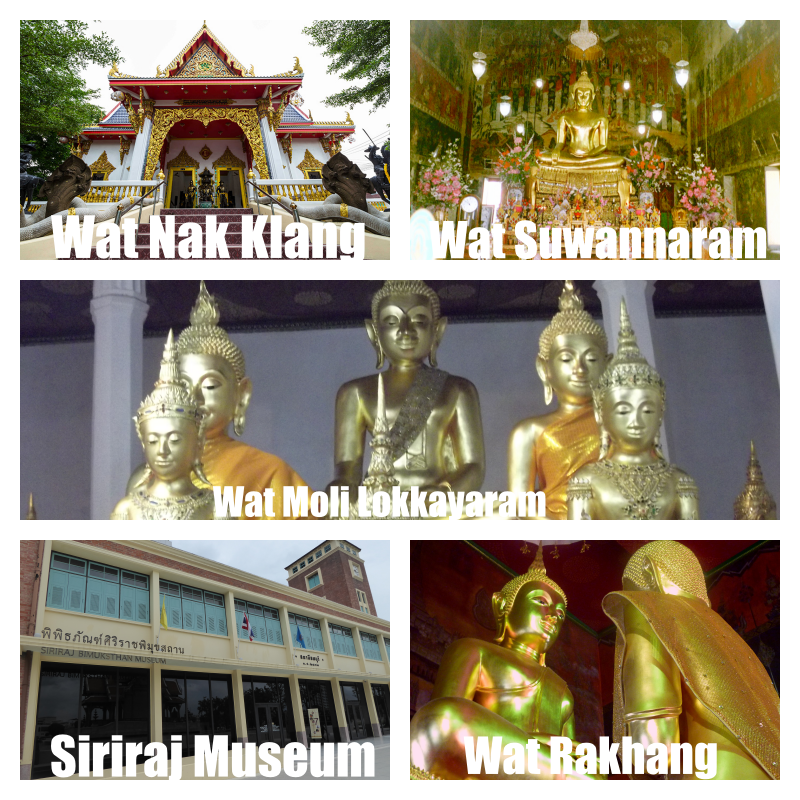 Yaowarat Buk Ruk Street Art
This walk features the General Post Office, Buk Ruk Street Art, Holy Rosary Church, Chao Hon Wong Kung
Shrine, Soi Heng Tai Mansion, Chao Zhou Shi Kong Shrine, Wat Traimit & more.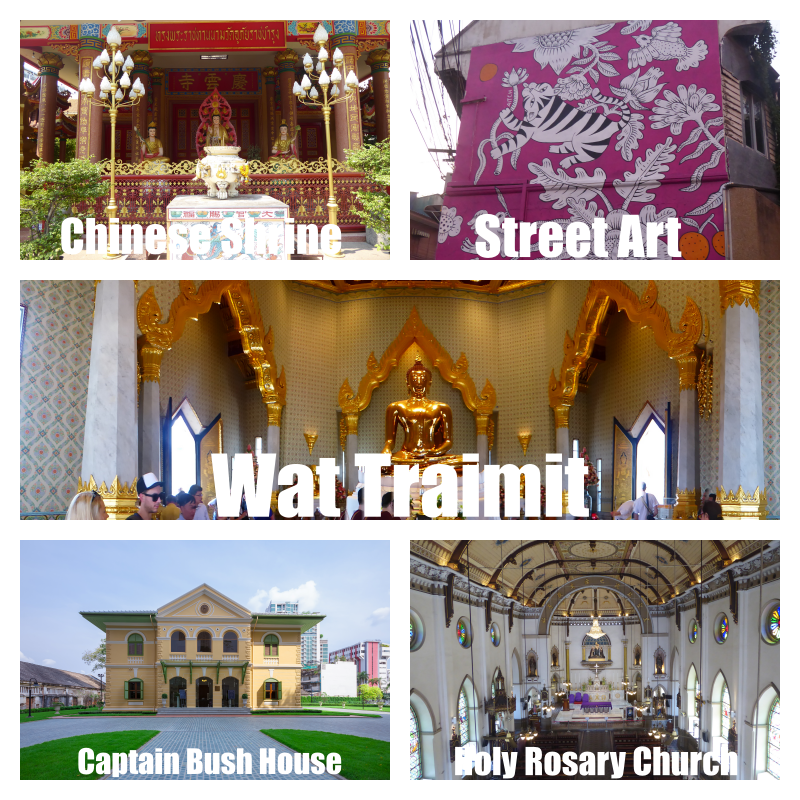 Khlong San – Tha Din Daeng
This walk features the Guan Yin Shrine, the Red Mosque, the Chee Chin Khor Pagoda, Wat Thong Nophakhun, Wat
Pitchaya Yati Karam, the King Taksin Monument and more.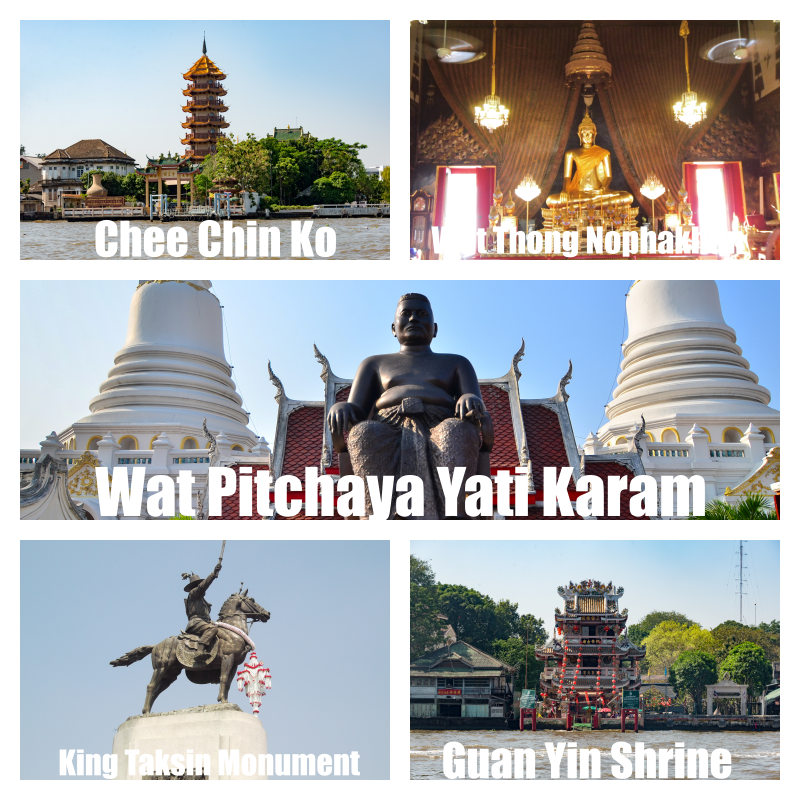 Map
Bangkok on Foot
Ban Mo – Sampheng
This walk features Saranrom Park, Wat Ratchabophit, Sala Chalermkrung, Old Siam Plaza, Wat Pho, Little India, Wat Ratchaburana, Pak Khlong Talat Flower Market, Yodpiman River Walk & more.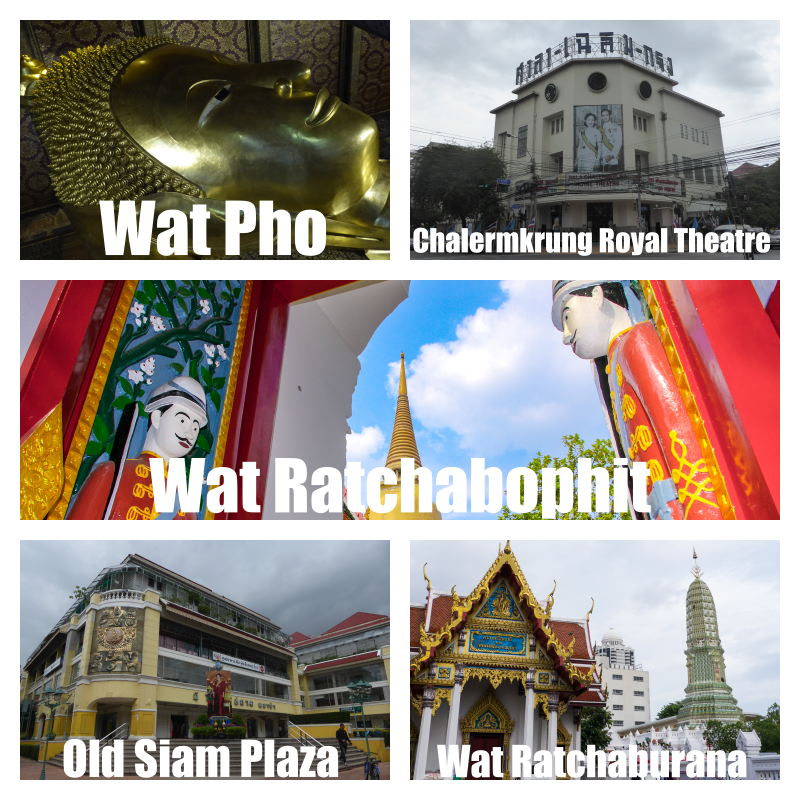 Map
Talat Phlu – Chom Tong
This walk features Wat Chantaram, the King Taksin Shrine, Wat Ratchakhue, Wat Intharam, Wat Nang Ratchawihan, Wat Ratchaorasaram and more.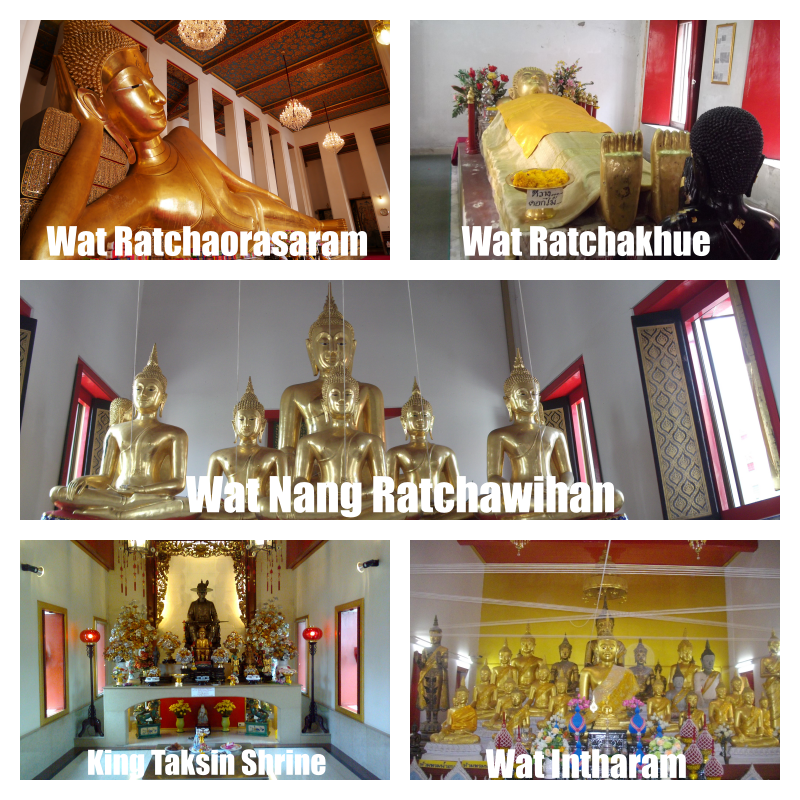 Map
You May Also Like
Popular Pages on Tourist Bangkok