Bangkok's Best Bowling Alleys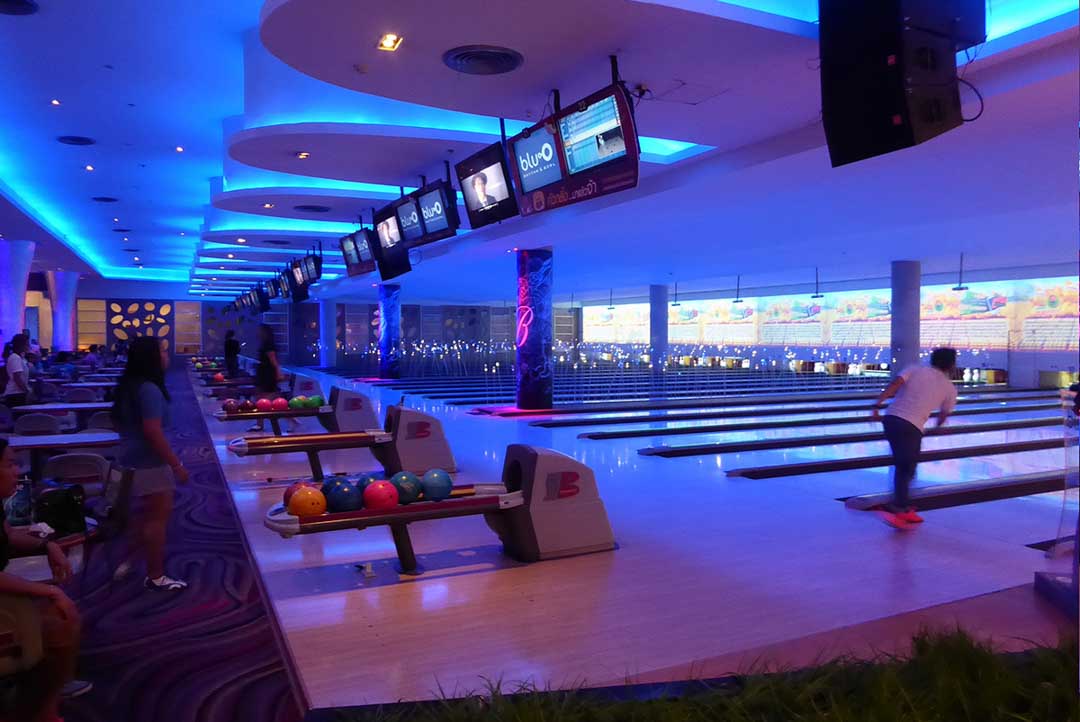 Bowling in Bangkok is extremely popular and Thai bowling alleys are ultra-modern and hi-tech while being inexpensive by western standards. During the daytime, they are generally a good place for a quiet game but when the evening comes, the lights go down, the music starts and it can seem more like a nightclub than a bowling alley. Neon lights and surround sound music systems are the norms. Each lane has its own comfortable seating area with waiter service and reasonably priced jugs of beer and food delivered to your table.

Bowling in Bangkok
A game costs between 80 and 160 baht depending on the venue and time of day. Shoe hire is compulsory and costs about 30 baht. You must wear socks. The best bowling alleys in Bangkok are Blu-O at Siam Paragon which boasts 38 lanes, 12 Karaoke rooms, and a decent in-house restaurant and bar service. The nearby SF Strike Bowl at MBK center has 26 lanes, lounge bar, restaurant, and a live DJ in the evenings to spin tunes while you're bowling.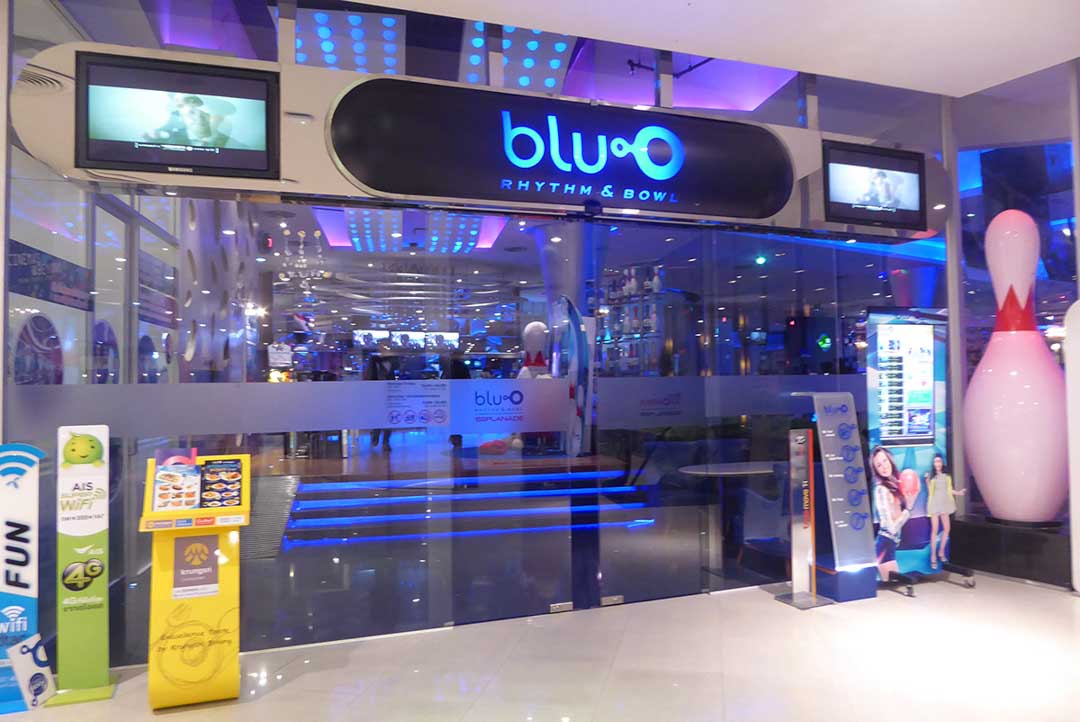 Where to go Bowling in Bangkok
Siam Paragon: Blu-O, 5th floor. Open 11.00-24.00
MBK: SF Strike Bowl, 7th floor. Open 10.00-24.00
Esplanade Ratchada: Blu-O, 4th floor. Open Sunday-Thursday 12.00-24.00, Friday-Saturday 12.00-01.00
Major Sukhumvit Cineplex: Blu-O, 4th floor. Open Sunday-Thursday 12.00-24.00, Friday-Saturday 12.00-01.00