Vintage Clothing Stores in Bangkok
>
If you are looking for vintage clothing stores in Bangkok there is a good selection of shops specializing in vintage & retro fashion items.
Neen Shop
Neen Shop is the coolest vintage clothing shop in the Khao San Road area. It is on Samsen Road next to Adhere the Blues music bar.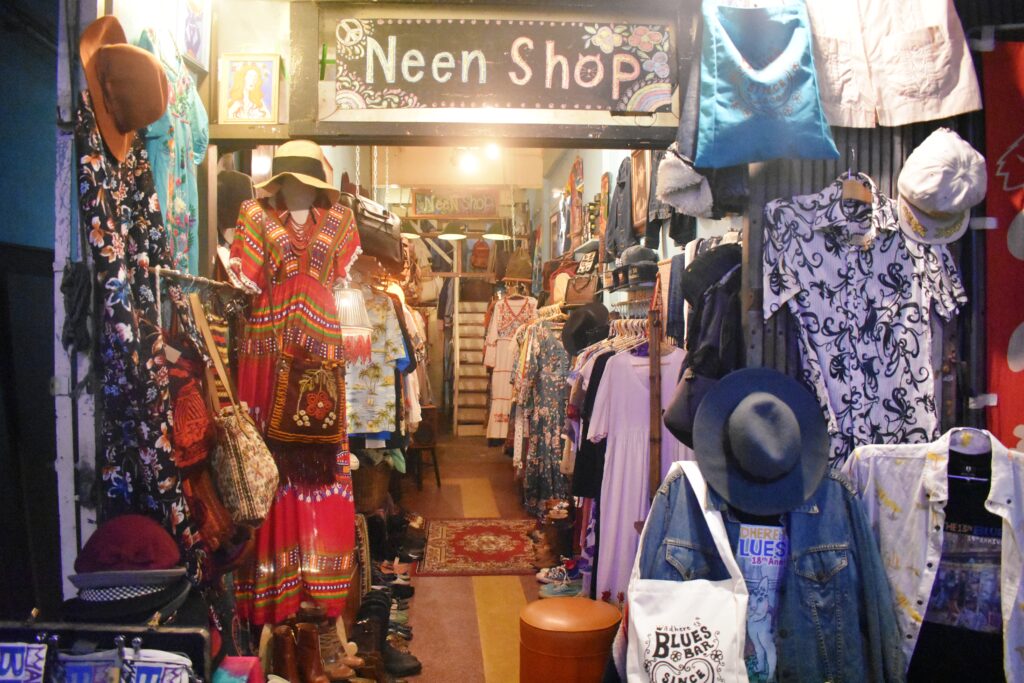 Inside you will find a great selection of retro gear including jeans, jackets, shirts, hats, dresses, scarves, shoes, and loads of accessories. There are also vinyl records & Cassettes, record players, radios, and lots more small items.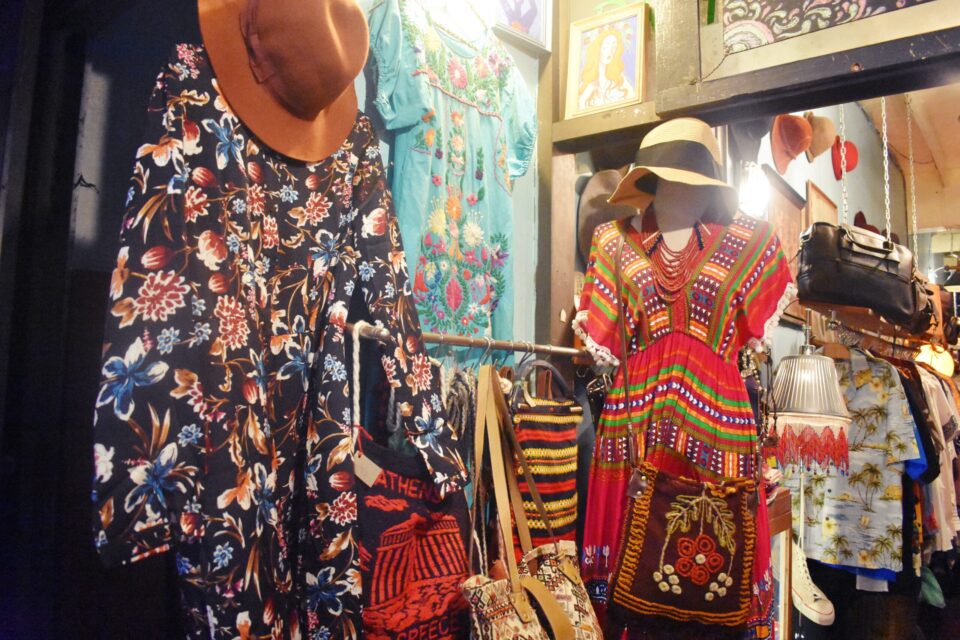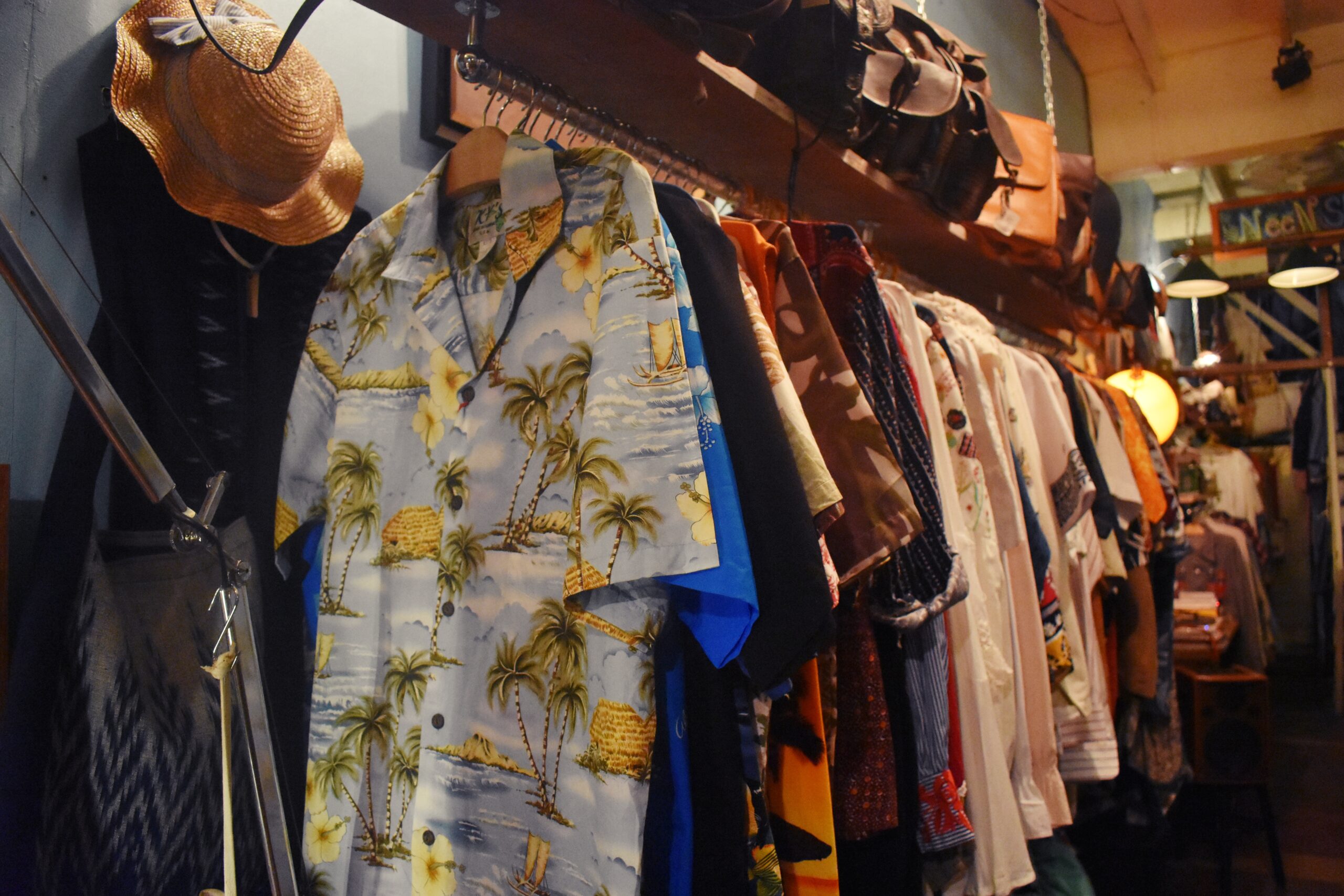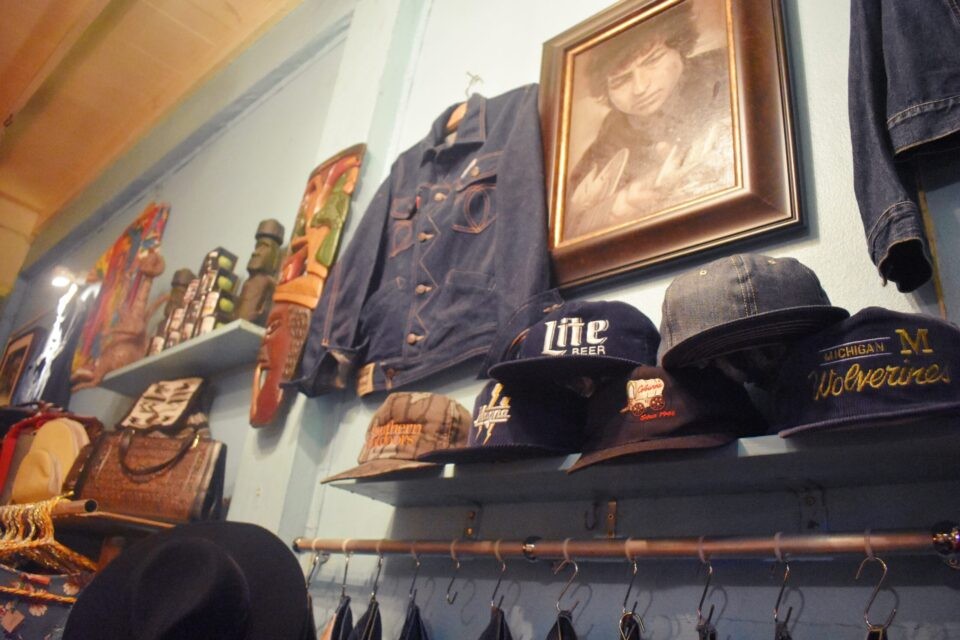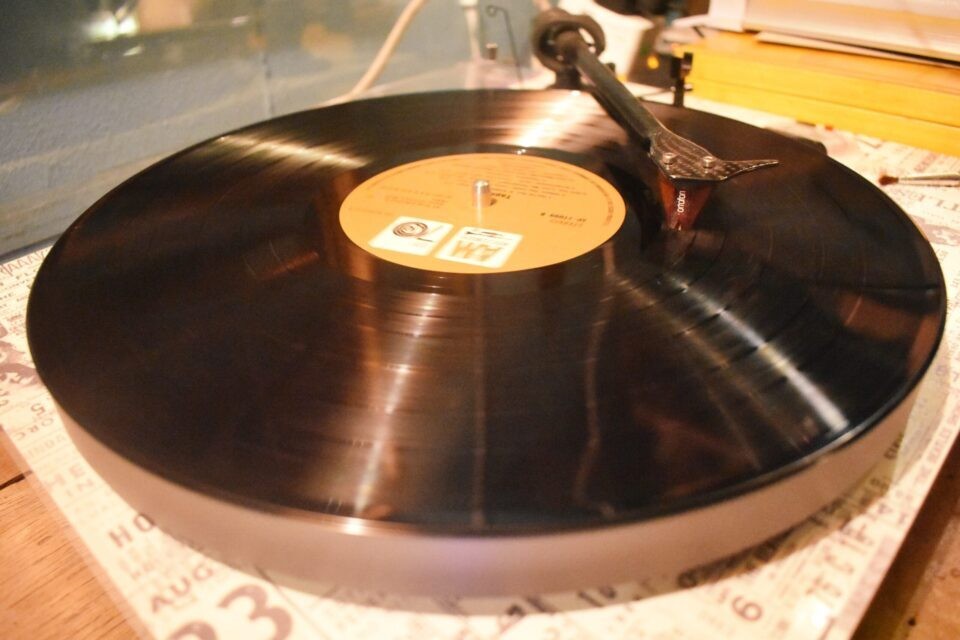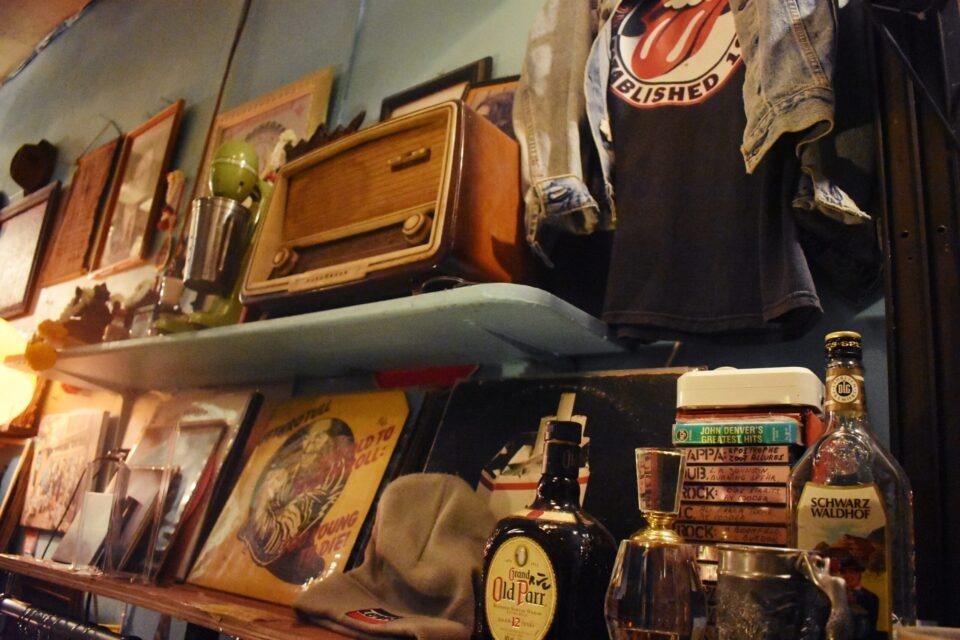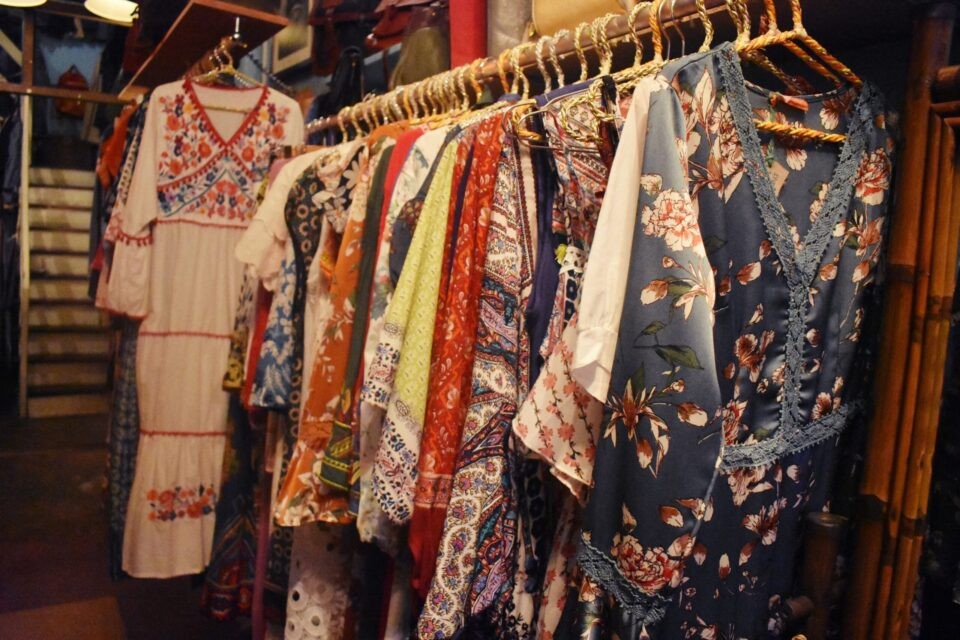 The vintage stuff is all good quality and affordable. On our last visit, there were some cool Hawaiian shirts, denim jackets, branded baseball caps, straw hats & summer dresses that were perfect for Island life. There are some brand new items including merchandise from the Adhere the Blues. The shop is open daily from midday to midnight.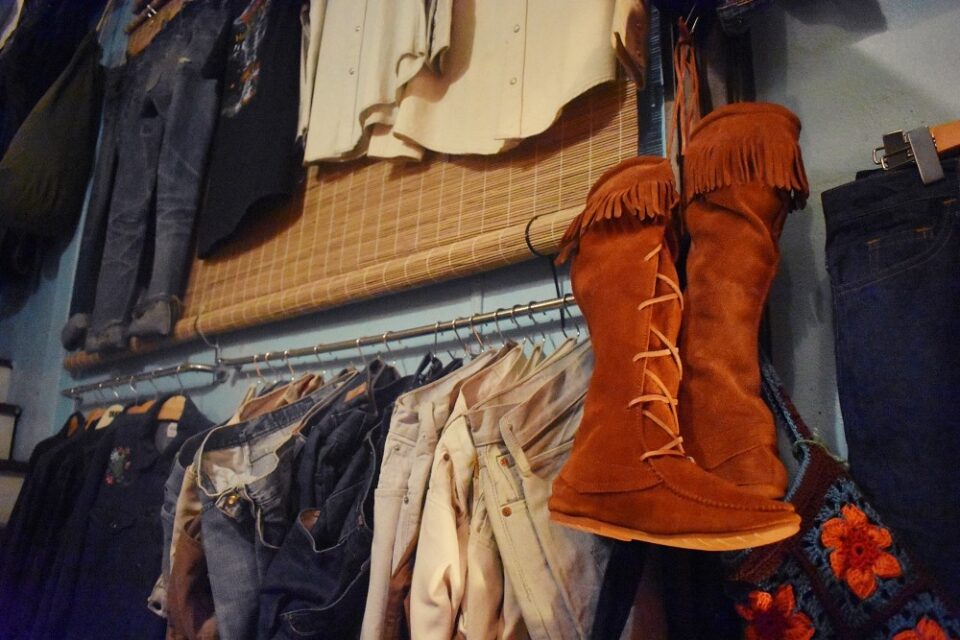 Where is Neen Shop?
Location: 15 Samsen Road, Banglamphu, Bangkok
Opening Hours: 12.00 to 24.00 daily
Horse Unit
Horse Unit is a vintage store in the Warehouse 30 complex on Charoen Krung Road next to the Grand Postal Building. The shop specializes in authentic vintage military clothing. There are also pins, badges, bags, ammo boxes, and tons of other military related accessories.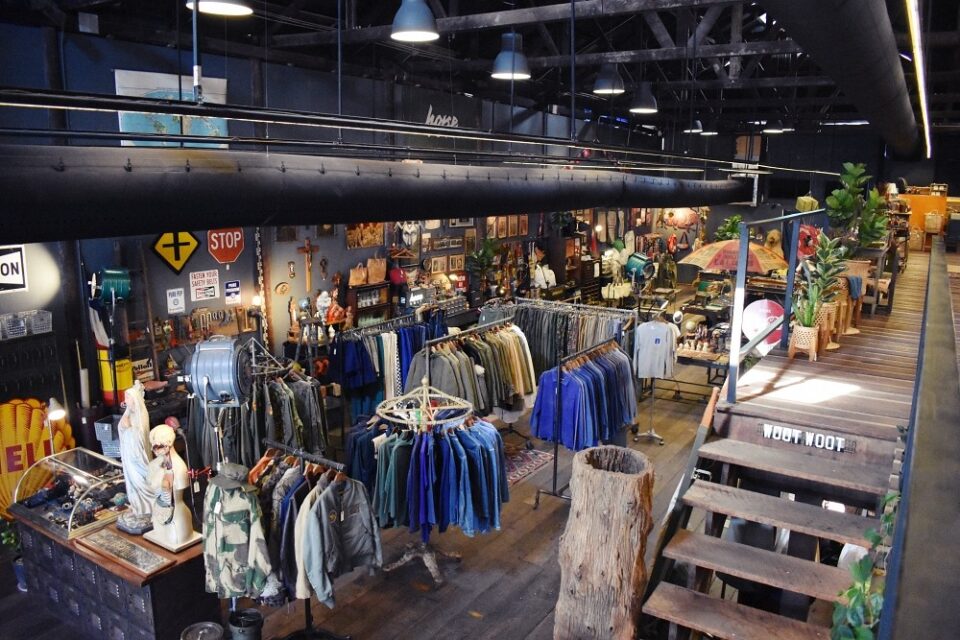 Apart from the military clothing, you will also find vintage home decor items, retro signs, framed pictures, bags, pins, workwear, tools, stuffed animals, Indian dolls, vinyl records & even a skeleton!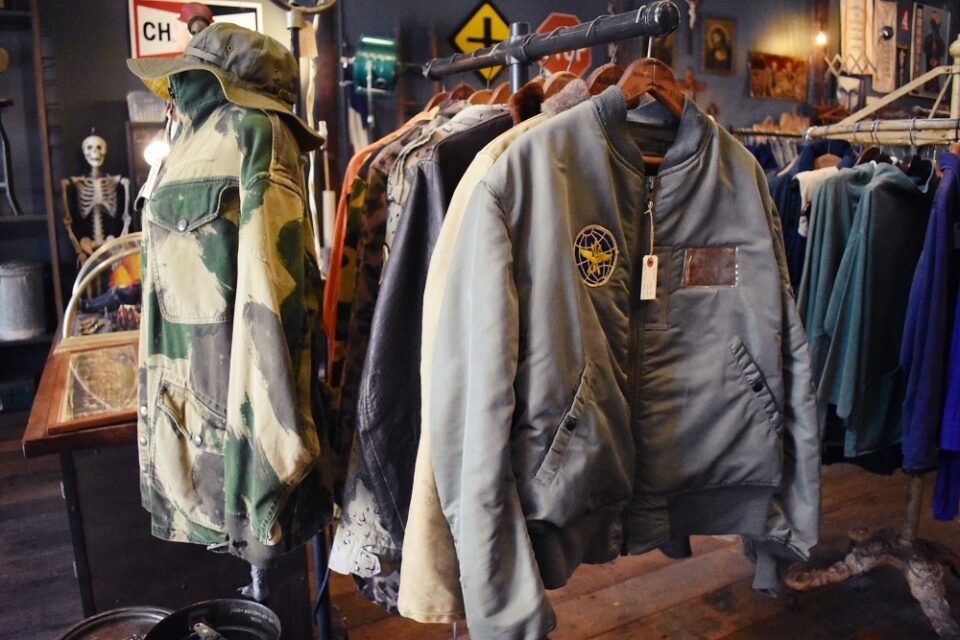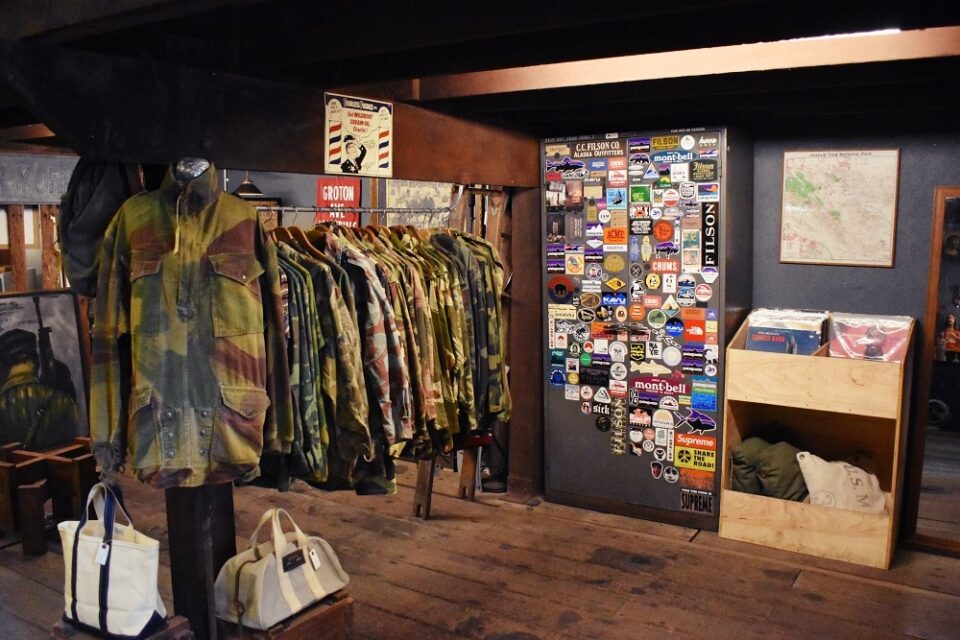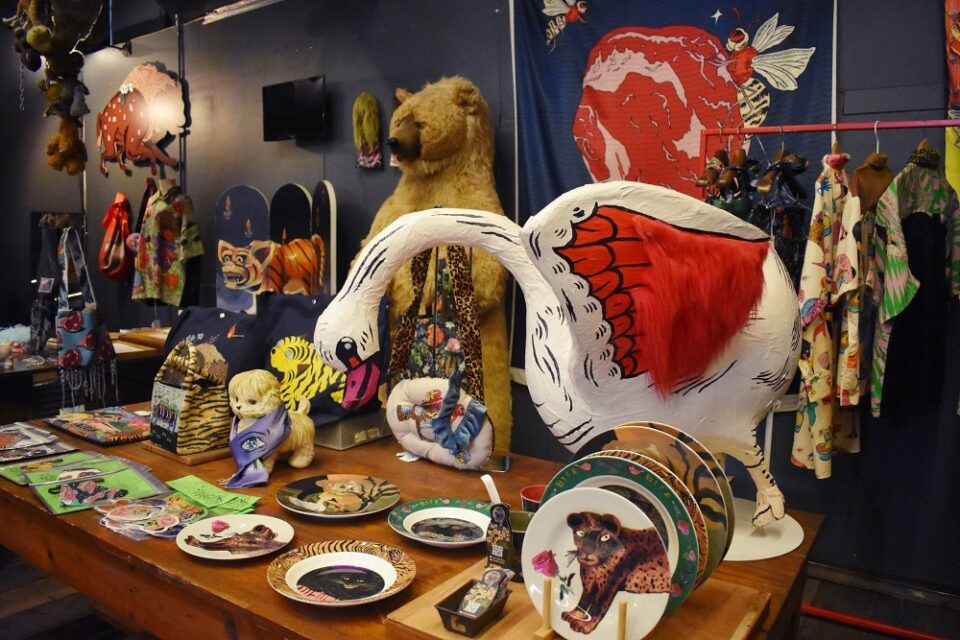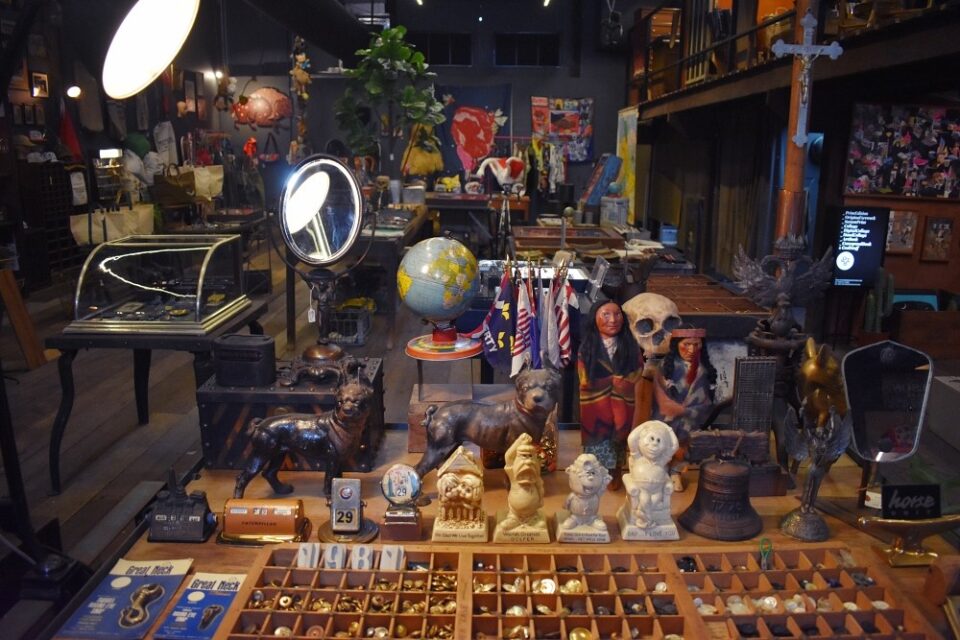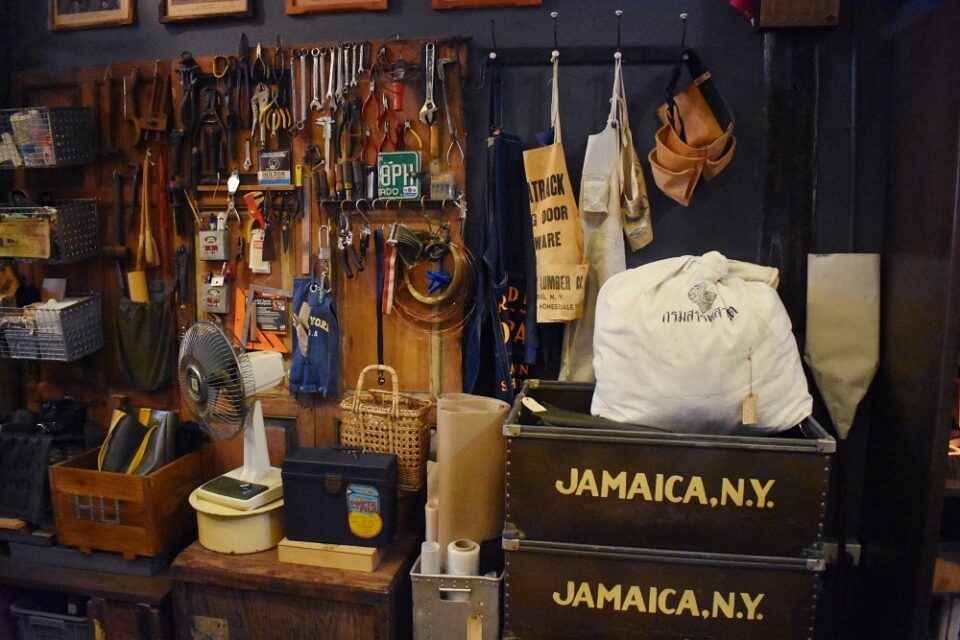 ?
You can check out featured items on their Facebook page?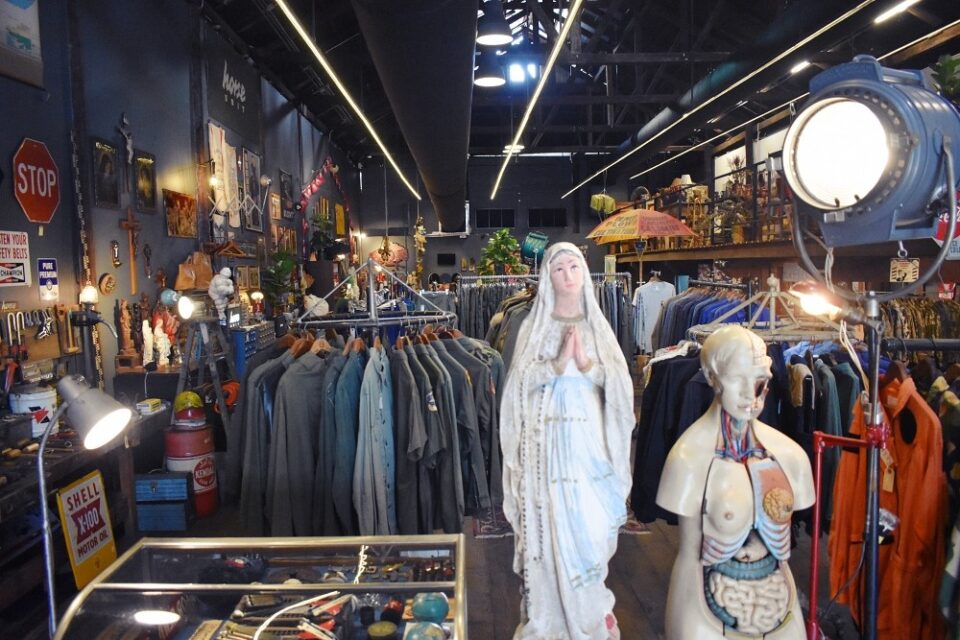 Next door is some cool galleries, one featuring a New York subway train & a superior coffee roaster with a giant roasting machine serving up proper coffee.
Where is Horse Unit?
Location: Unit 4, Warehouse 30, Charoen Krung Road, Bangkok.
Opening Hours: 11.00 to 19.00. Closed on Wednesdays.
The Trapeze Swingers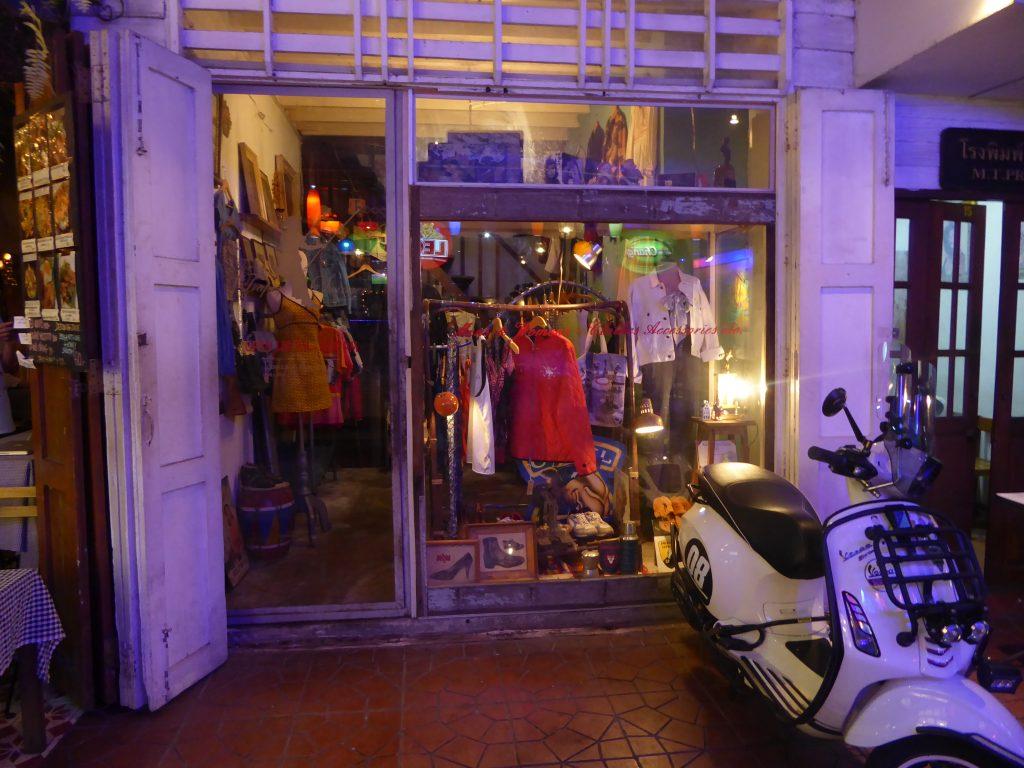 The Trapeze Swingers is a 2-story vintage clothing store in the Khaosan Road area of Bangkok. The store sells both women and mens used clothing including Jeans, T-shirts, hats, shoes, dresses, blouses, shirts, jackets, bags, and accessories as well as a small choice of old suitcases, paintings, books, vinyl records, and CDs at reasonable prices.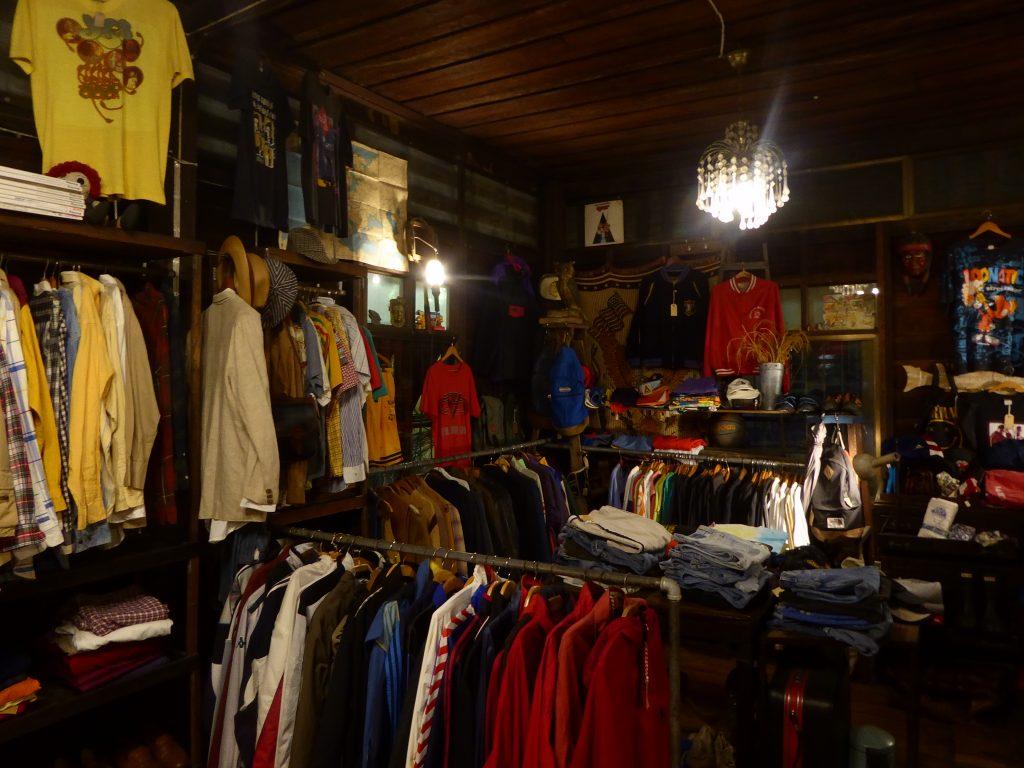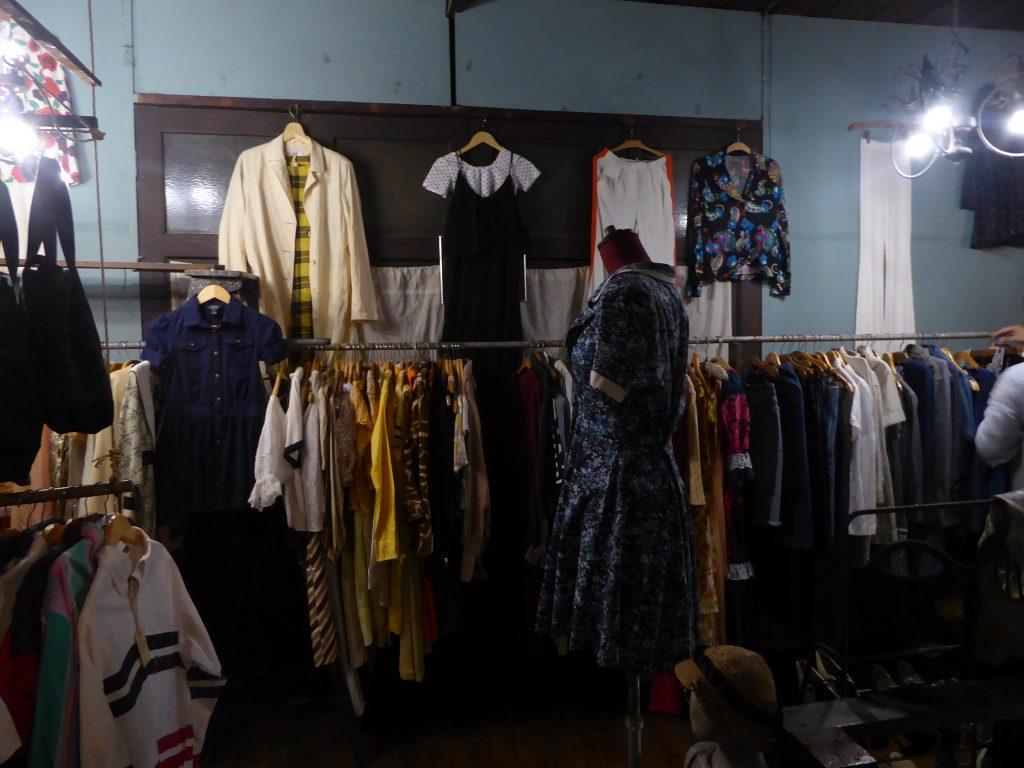 Where is it?
Location: 15 Chana Songkram Alley, Rambuttri Road, Banglamphu, Bangkok.
District: Khaosan Road
Opening Hours: 13.00-22.00 Tuesday-Sunday. Closed on Mondays.
Getting There: A short walk from Khaosan Road
Smiths Vintage Club
Smiths Vintage Club sells classic vintage motorcycles, clothing & vinyl records. The store was formerly located at the Camp vintage market but now has a new home on Petchaburi Soi 13.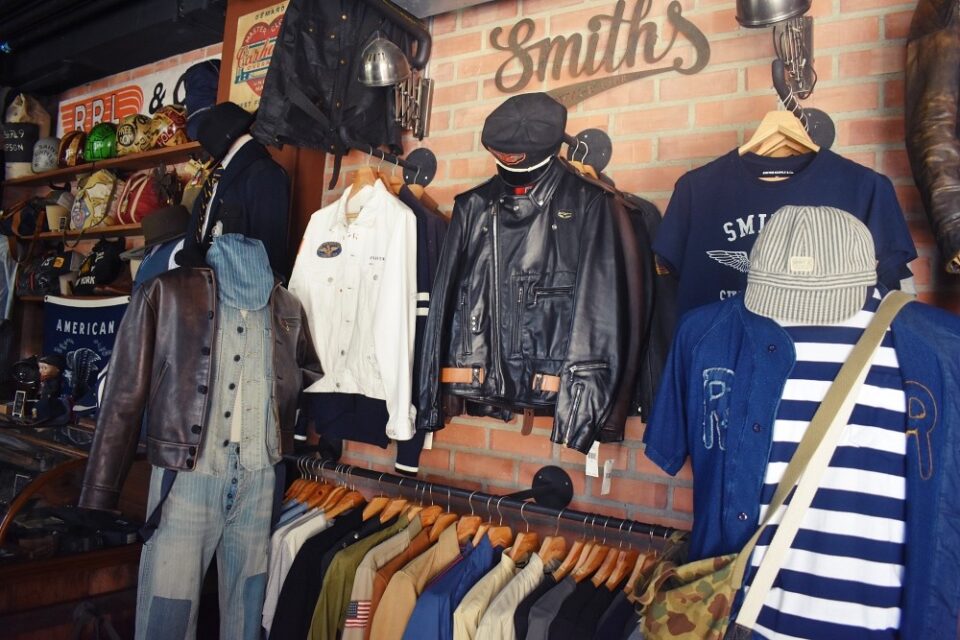 The classic motorcycles date back to the 1950s and beyond including Harley Davidson, Smiths, Triumph, Ducati, BMW, Enfield & Norton. Some are on display in the shop while others are in a backroom display area. All of the motorcycles are for sale & prices reflect the great condition and rarity.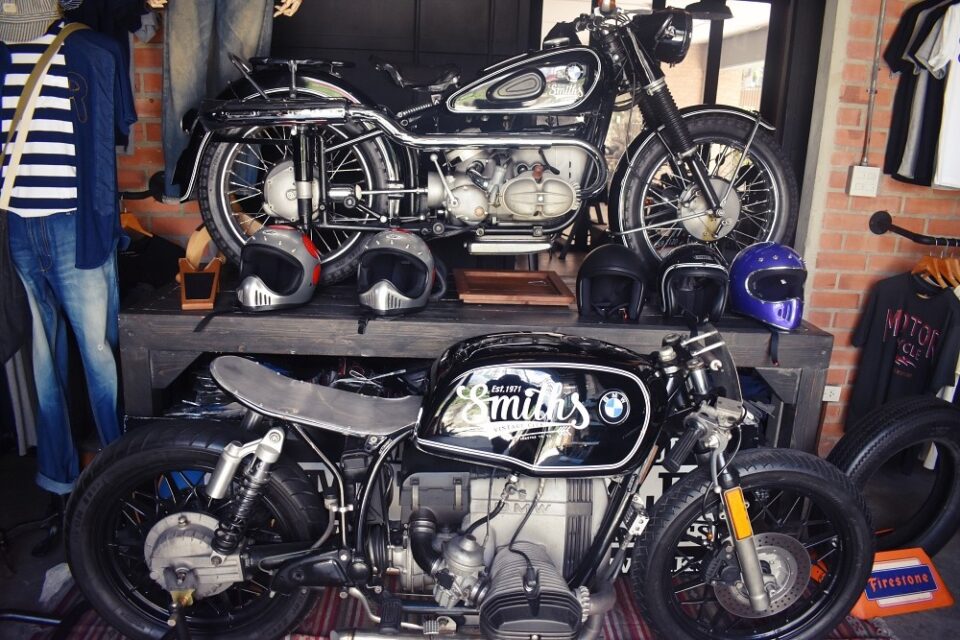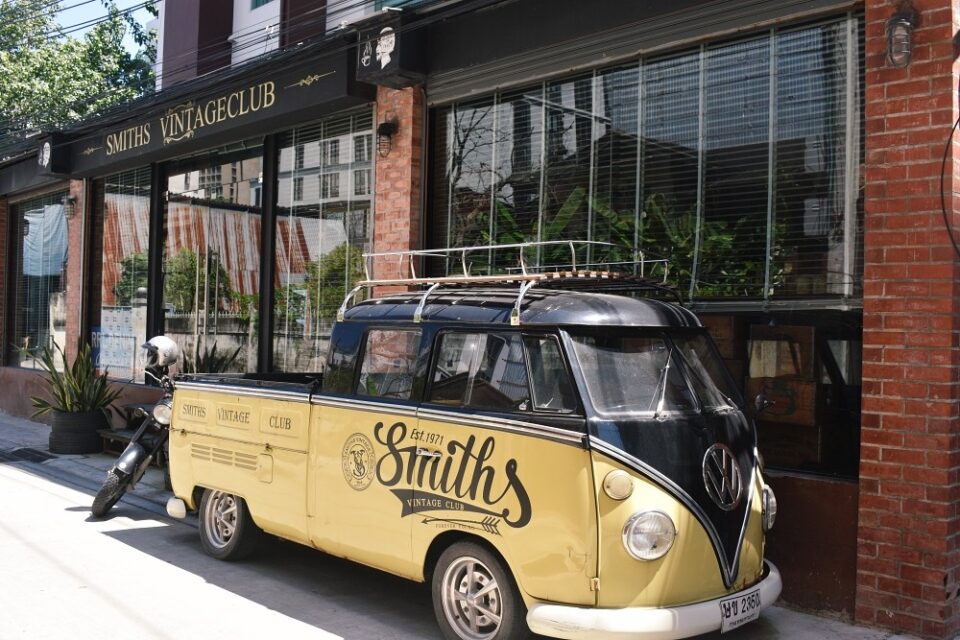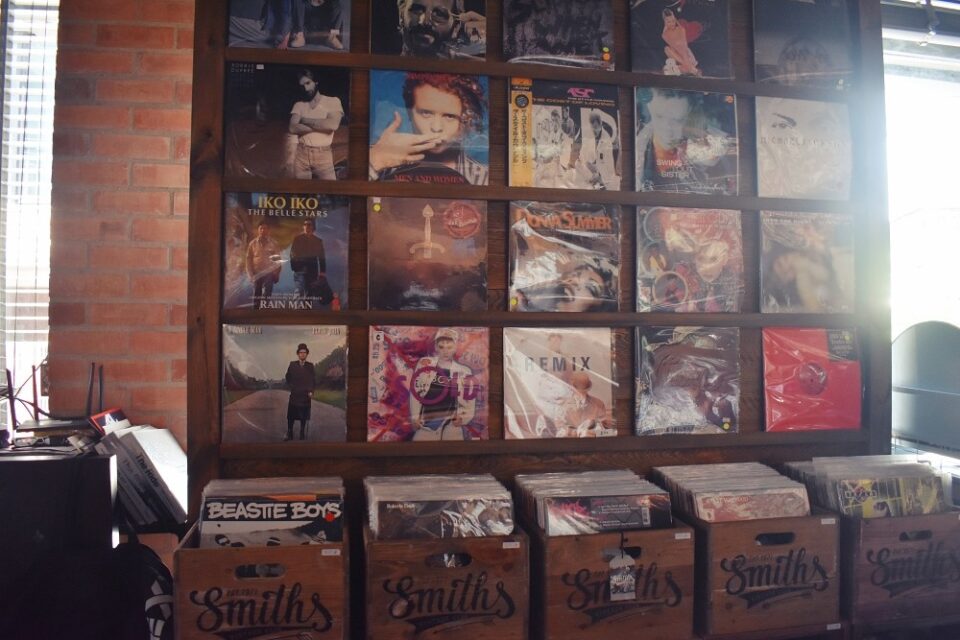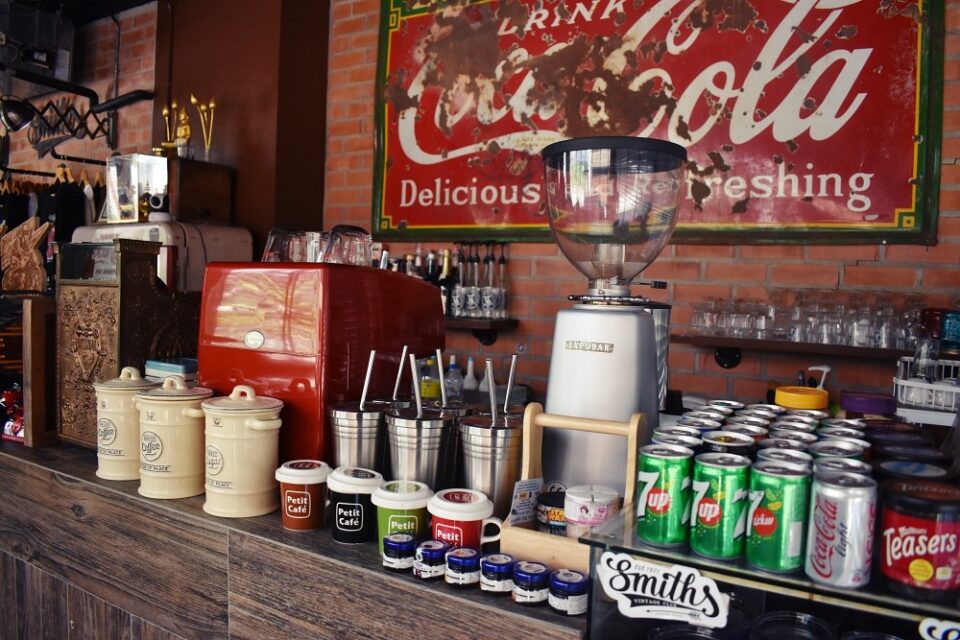 Smiths also sell a range of classic clothing including t-shirts, helmets, gloves, vintage leather jackets, vintage jeans, and more. Some are original vintage while some items are good looking new items in a vintage style. This is the place to acquire the whole James Dean look and a motorcycle to go with it. Pictures of motorcycle icons like James Dean & Steve Mcqueen adorn the walls.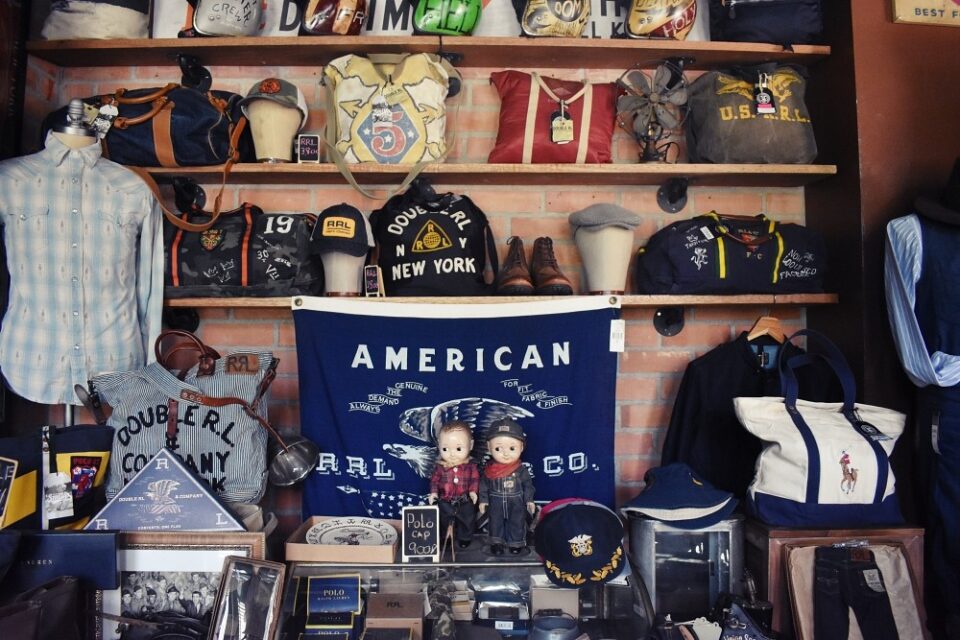 Smiths also stocks old vinyl records, some rare. There is also a bar/cafe serving high octane coffee, cocktails, beer & coke from a vintage coke fridge.?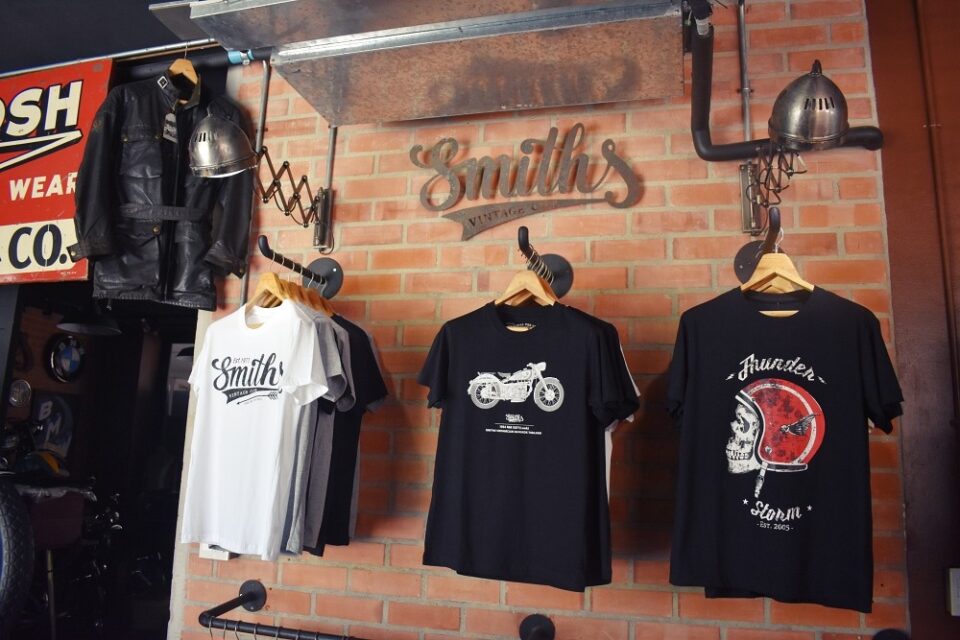 Smiths Vintage Club is located on Petchaburi Soi 13 in an up & coming area featuring 3 new hostels & coffee shops. Pratunam Market is 7 minute walk away. Opening hours are officially 10.00 to 19.00, closed on Sundays.
Where is Smiths Vintage Club?
Location: 12 Soi Phetchaburi 13, Pratunam, Bangkok
Opening Hours: 10.30 to 19.00 daily except Monday
Getting There: Bus Number 2, 11
Thonglor Art Village
Thonglor Art Village is a collection of small vintage shops selling a variety of vintage clothing, Jewellery, and accessories for both men and women.
There is also a cool cafe called Casa Lapin on the first floor serving some of Bangkok?s finest coffee.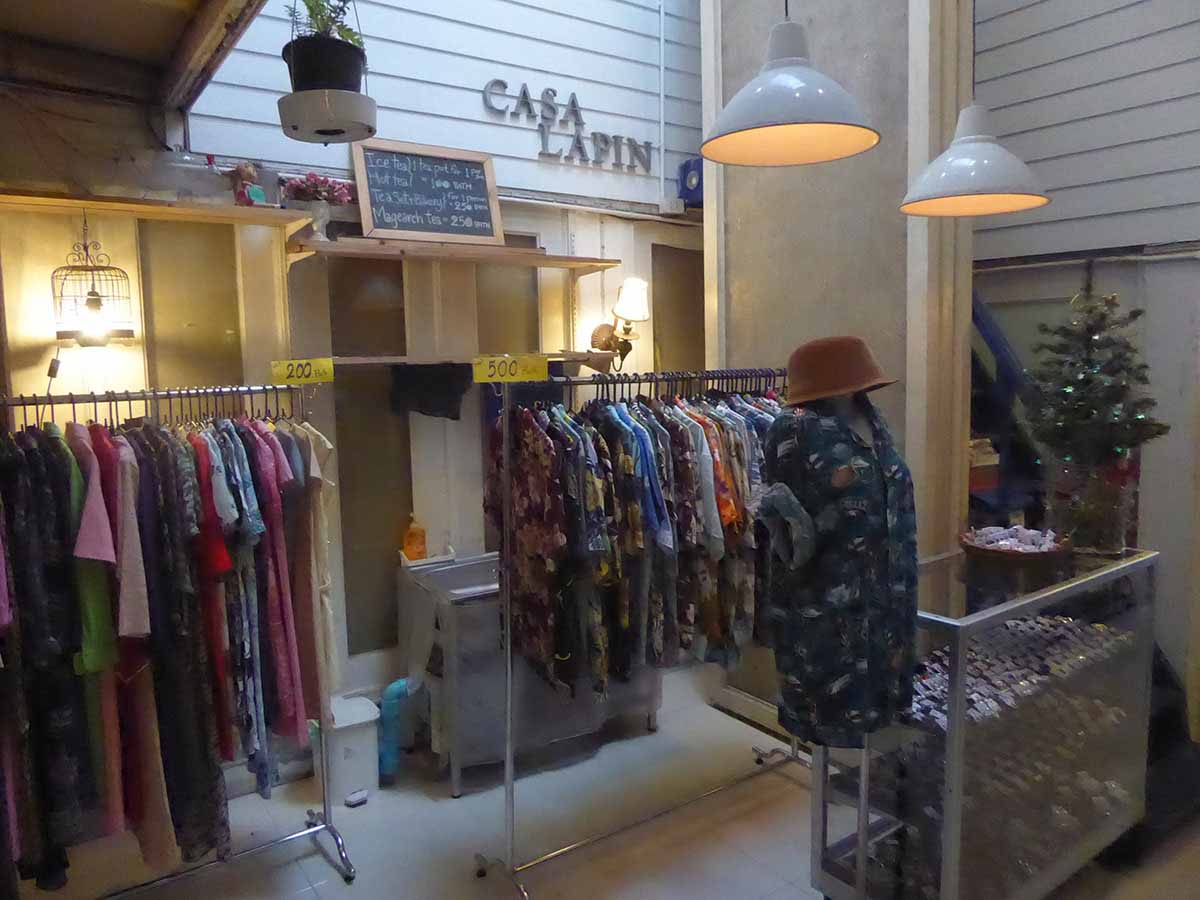 Where is it?
Location: 353 Sukhumvit Soi 55 (Thonglor). Between Thonglor Soi 17-19.
District: Thonglor
Opening Hours: 10.30-20.30
Getting There: BTS Thong Lo (exit 3), turn left into Suk 55, The Art Village is a 15-minute walk on the left-hand side just past Soi 17.
(Un)Fashion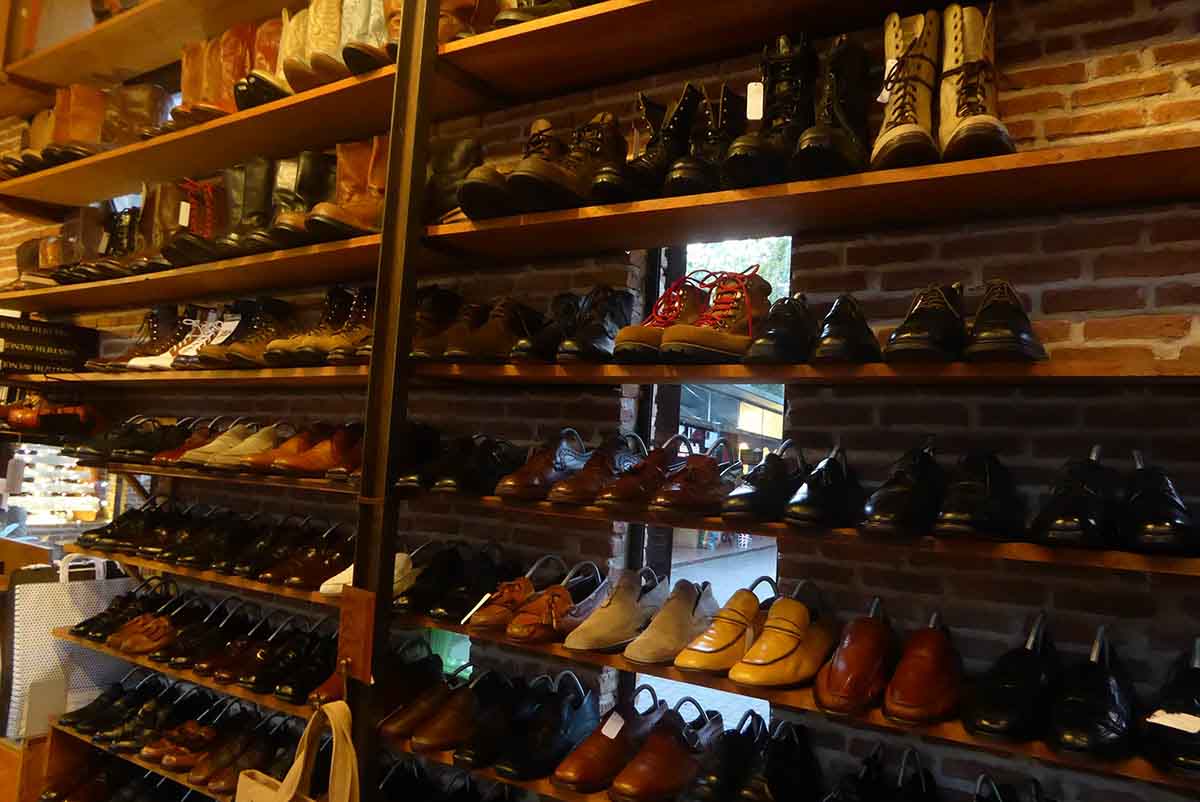 (Un)Fashionat Ekkamai Mall on Sukhumvit 63. It specializes in vintage mens and womens shoes, boots, hats, and bags in a variety of materials including leather. There are also ladys belts and accessories.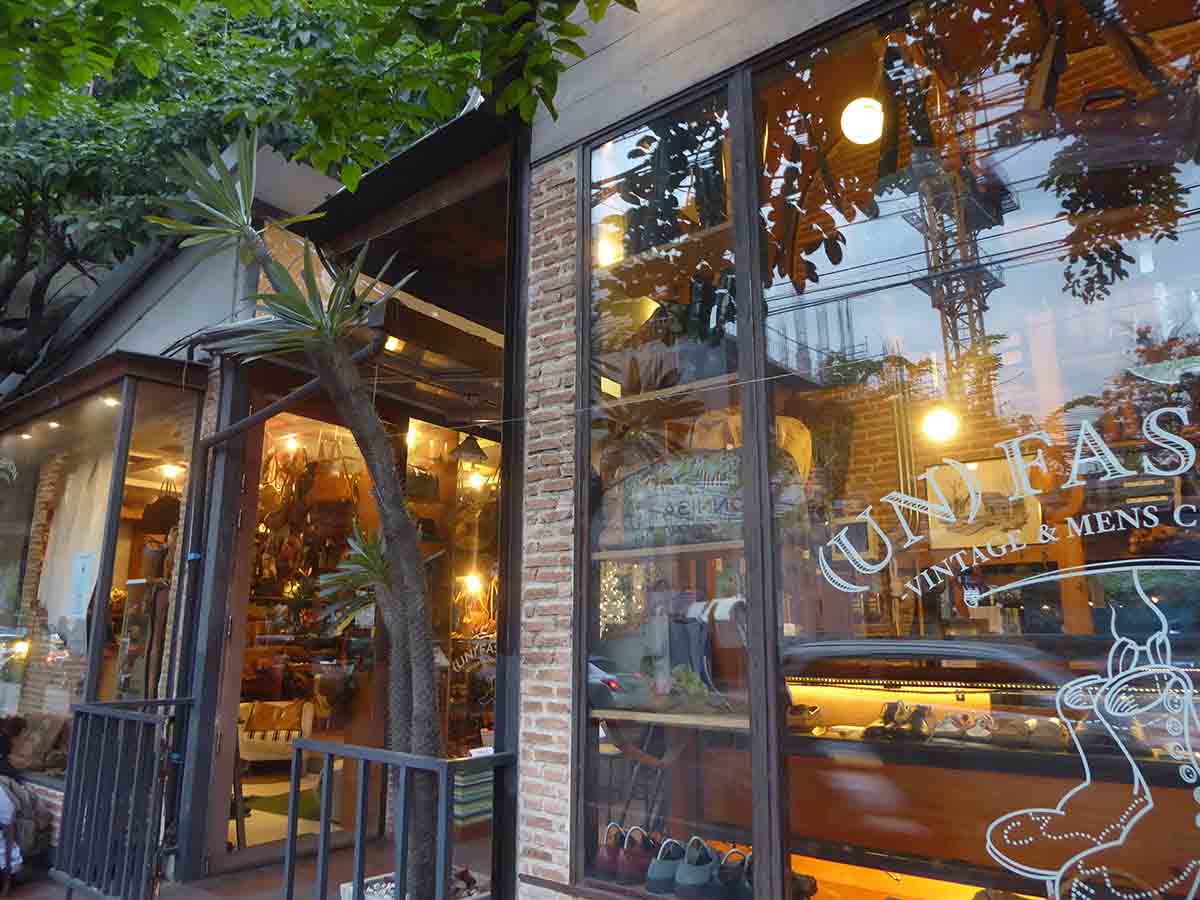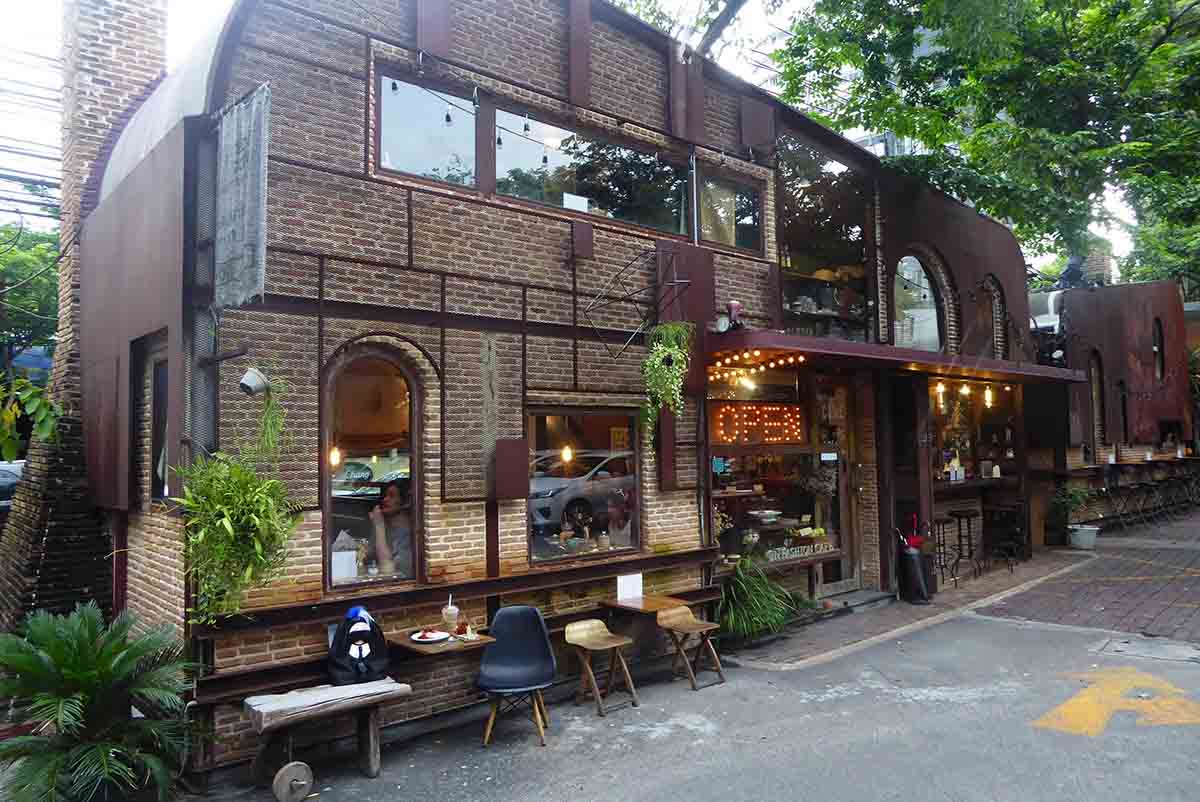 The stock mostly originates from Europe and the USA and dates from as far back as the 1930s. There are separate women and men's stores as well as an adjacent cafe/restaurant serving cakes, bakery, and International food. There are also imported modern home decor items for sale.
Where is (Un)fashion?
Location: Ekkamai Mall, Ekkamai Road Soi 10
District: Ekkamai/Thonglor
Opening Hours: 12.00-21.00 daily
Getting There:
BTS Ekkamai Station (exit 1), turn right into Sukhumvit 63 (Ekkamai), and walk for 10 minutes. Ekkamai Mall will be on your right at Soi 10.
Bus: 23, 72, 154, 545
Metro Mall @ Kampaengphet MRT
There is a clutch of vintage stores in the underground metro mall at MRT Kampaengphet station next to Chatuchak Weekend Market. They are only open on Saturday/Sunday but you can find some funky gear on sale.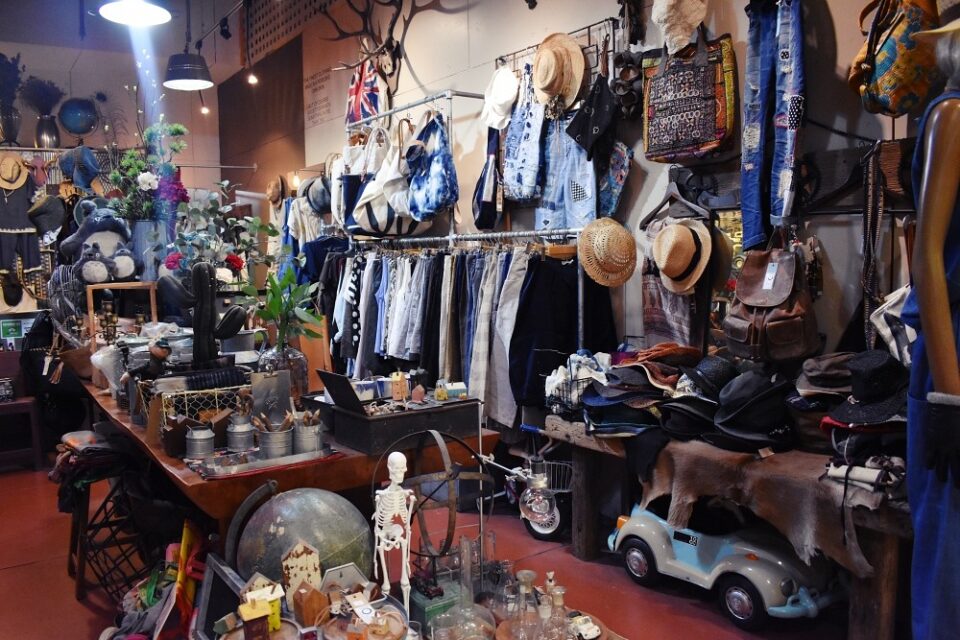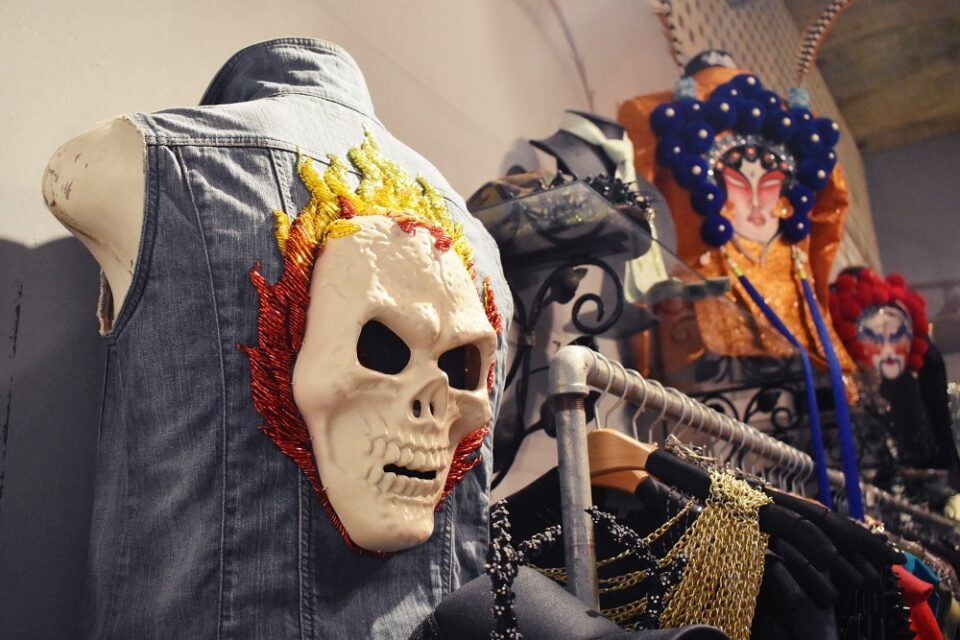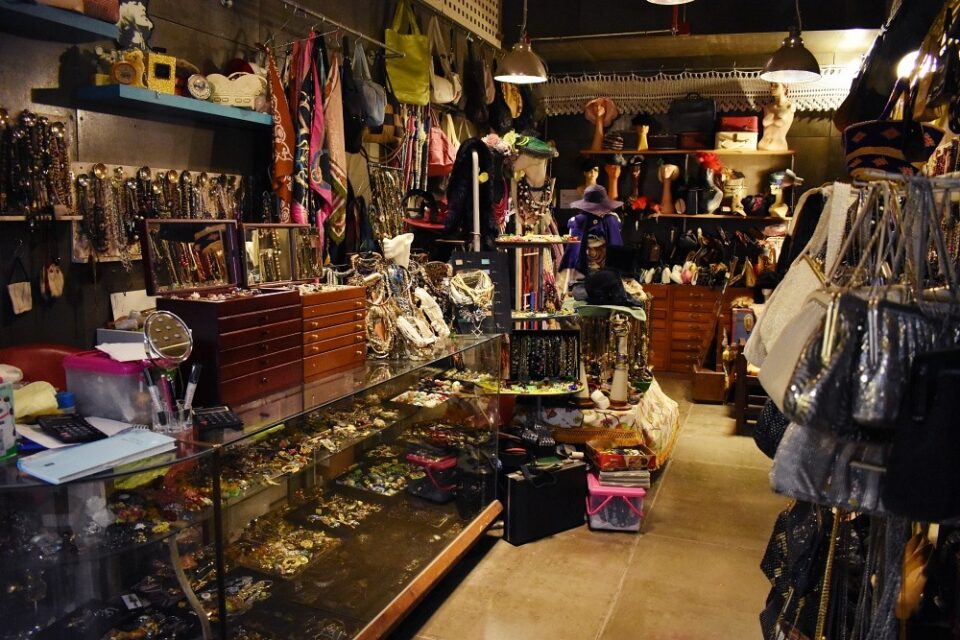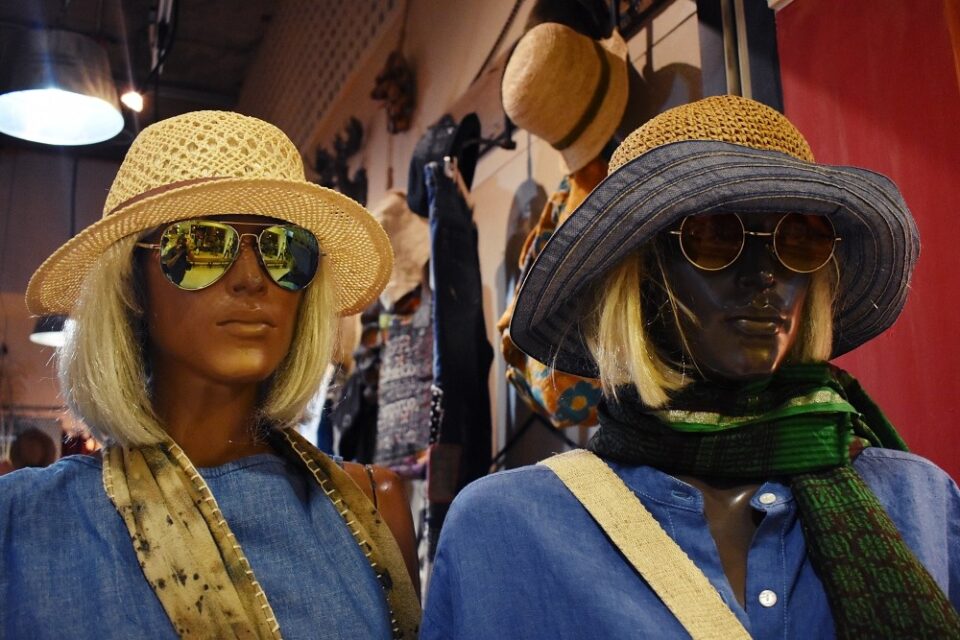 Apart from the clothing, there are lots of vintage accessories such as jewelry, bags, shoes & scarves. Also, vintage home decor, knick knacks & collectibles. Shops worth checking out include 10 another, anyadharu, spring poem & dolly & dollars. Also, check out Junk Garage for retro fluffy toy & dolls from the 80s & 90s. There is a cafe in the mall & free toilets.
Where is Metro Mall?
The Metro Mall is in Kampaengphet MRT station.
The Vintage Store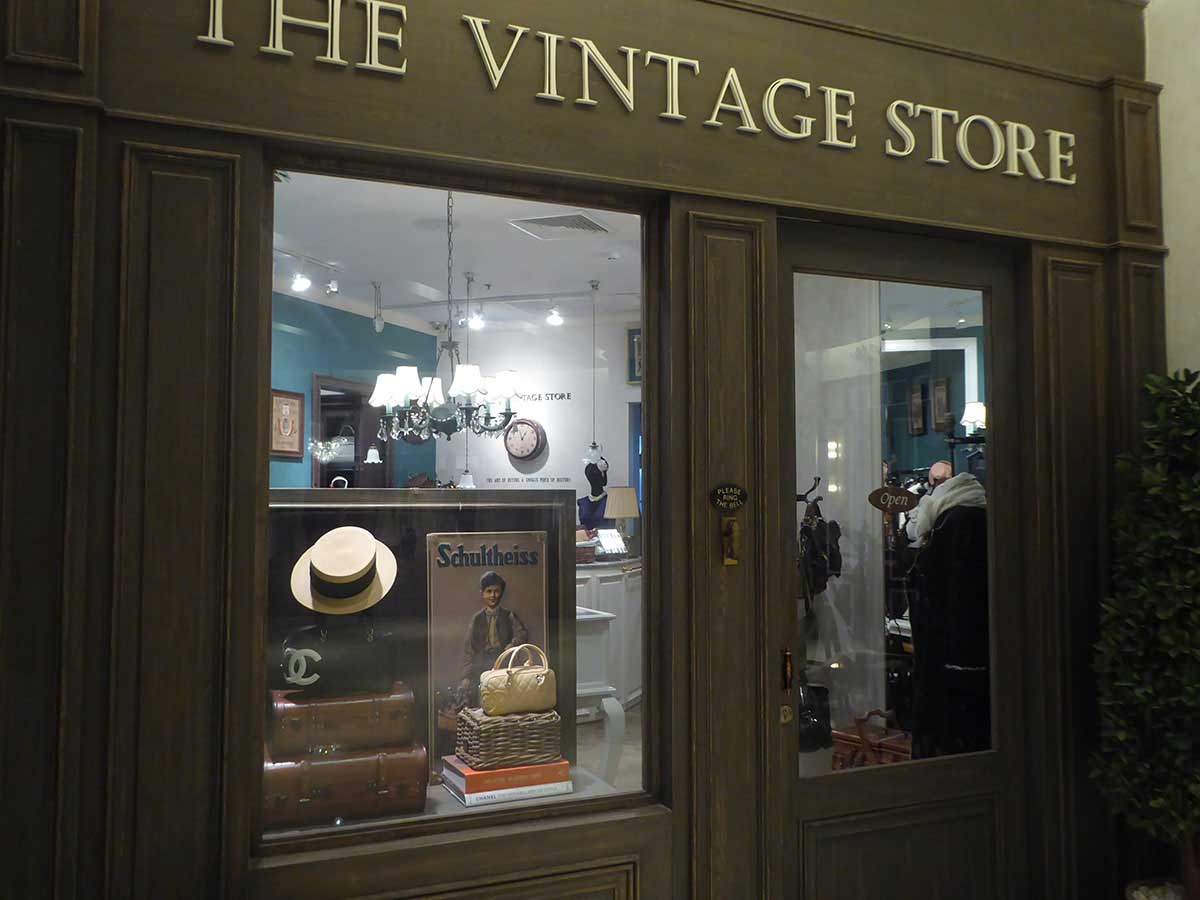 The Vintage Store is at the Eight mini-mall in Thonglor. It specializes in genuine second-hand vintage designer and collectible items such as handbags, jewelry, shoes, and accessories. Brands include Hermes, Chanel, Dior and more.
Where is the Vintage Store?
Location: Ground Floor, Eight Thonglor, Sukhumvit 55 (Soi 8), Bangkok.
District: Thonglor
Opening Hours: 10.30-20.00
Getting There: BTS Thong Lo (exit 3), turn left into Suk 55, The Eight is a 10-minute walk on the right-hand side.
Map: https://goo.gl/maps/isZM2d2tSKr
Brandlover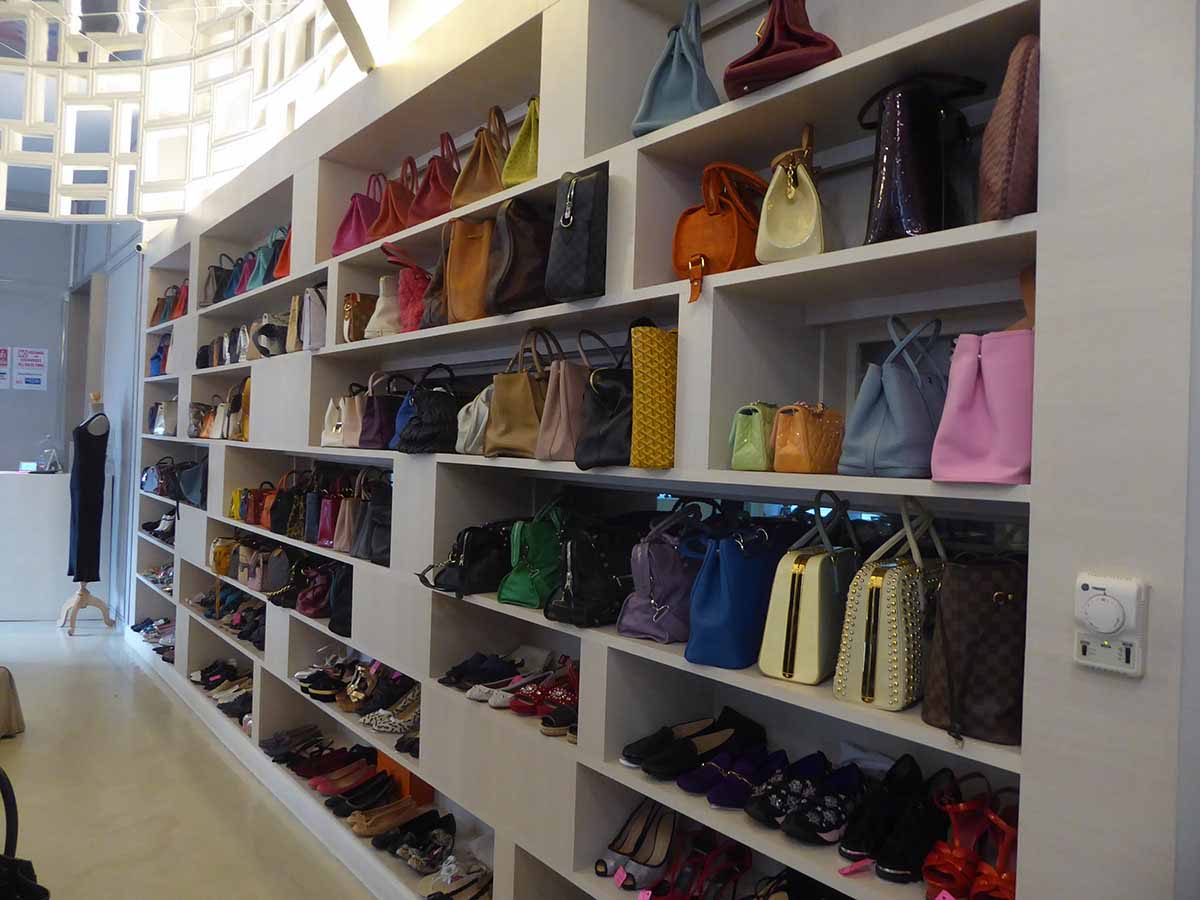 Brandlover is at the Piman building on Sukhumvit Soi 49. It specializes in genuine second-hand designer handbags, shoes, clothes, necklaces, bracelets, sunglasses, belts, and more. Brands include Hermes, Chanel, Vuitton, Gucci, Prada, Dior, and more.
Where is Brandlover?
Location: 4th Floor Piman, 49 Sukhumvit Soi 49, Bangkok.
District: Thonglor
Opening Hours: 10.00-21.00 daily
Getting There: BTS Thong Lo (exit 1), Walk down Sukhumvit Road, and take a right into Soi 49. Brandlover is a 15-minute walk down the Soi.
Map: https://goo.gl/maps/inPsi6xDTHM2
Again & Again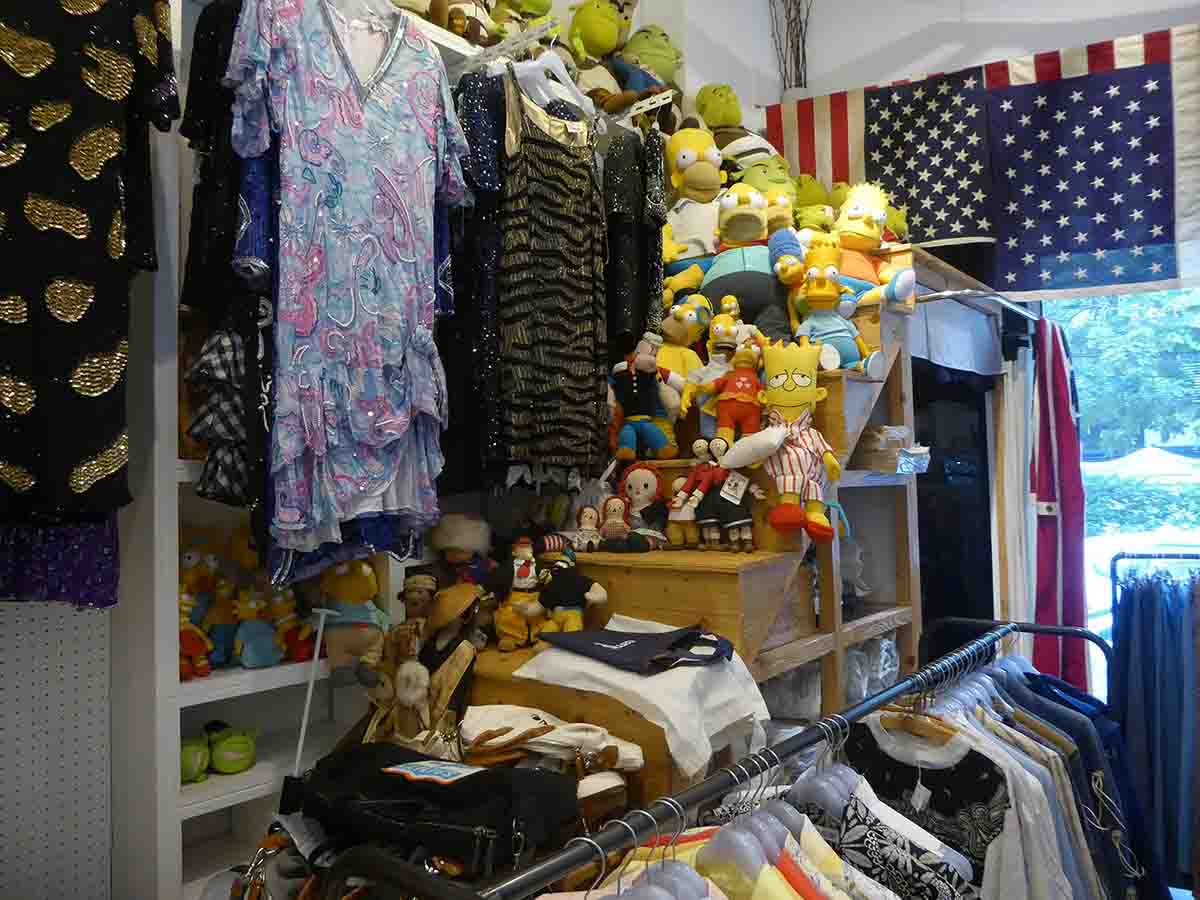 Again & Again is near Suanplern Market on Rama IV Road. It specializes in authentic vintage women's clothing and self-made vintage reproductions as well as bags, shoes, and accessories. There are also vintage men's jackets, shirts, and shoes as well as collectible items such as vintage dolls and soft toys.
Where is Again & Again?
Location: Suanplern Market,  Rama 4 Road, Bangkok.
District: Sukhumvit
Opening Hours: 10.00-22.00 daily
Getting There: BTS Phrom Phong (exit 2). Take a taxi from Sukhumvit 26 to Tesco Rama 4. It's a short walk from there