Seafood
If you want to eat Seafood most restaurants serve seafood dishes so you don't really need to seek out a specialist. We recommend Seafood Market for a splurge, T & K in Chinatown for good, reasonably priced food in an atmospheric location and Snapper for quality fish n' chips.
Bangkok has its share of rip-off seafood joints where you will be fleeced. NEVER ask a taxi or tuk-tuk driver for a recommendation as they will take you somewhere where they receive a commission and you receive a big bill. Do your research before you go and take the taxi to the street your restaurant is on rather than to the restaurant name.
Seafood Market
Seafood Market is a large long-running dedicated seafood restaurant on Sukhumvit Soi 24, motto "if it swims we have it".
The Restaurant
The restaurant works on a market concept where you visit the market area, choose your seafood, vegetables, and fruit from the massive selection, pay for it at the check-out, choose the cooking method and wait for it to be delivered to your table. At the end of the meal, you pay a cooking charge and for any drinks you ordered.
The Food
The food is expensive at premium prices and is charged by the weight though it's fresh and top quality. Prices are clearly marked. The cooking charge is 100 baht per dish. Seafood Market is a great place to come for an experience as well as quality food as long as you don't mind paying for it.
Online reservation: https://www.facebook.com/seafoodmarketsukhumvit24/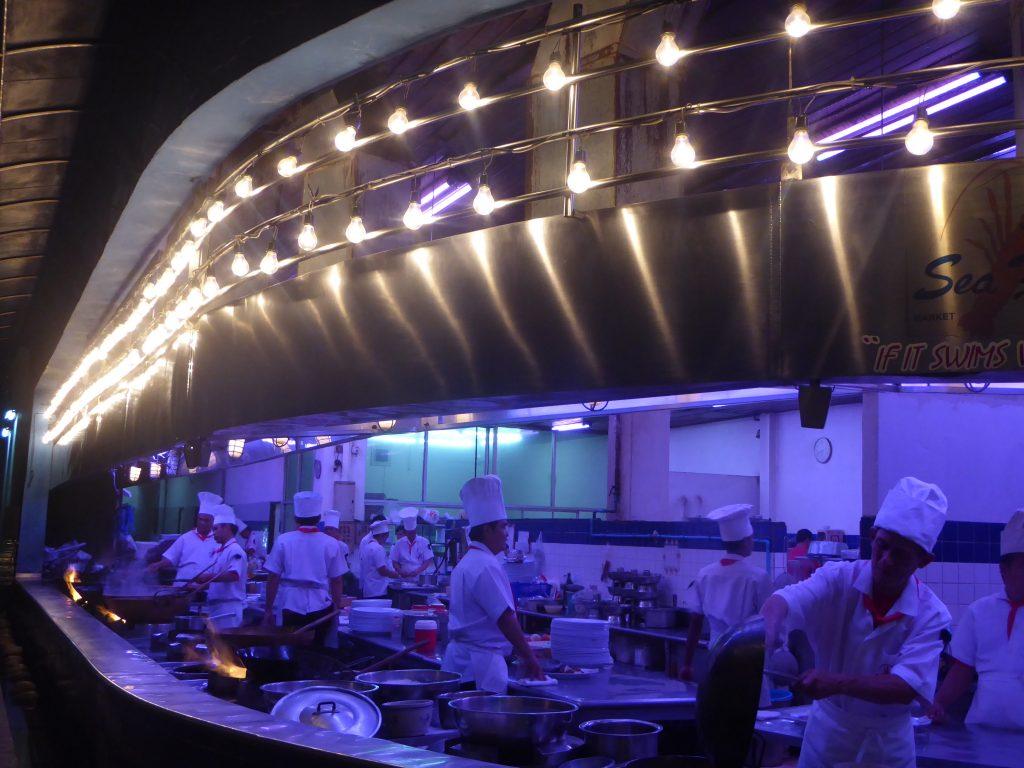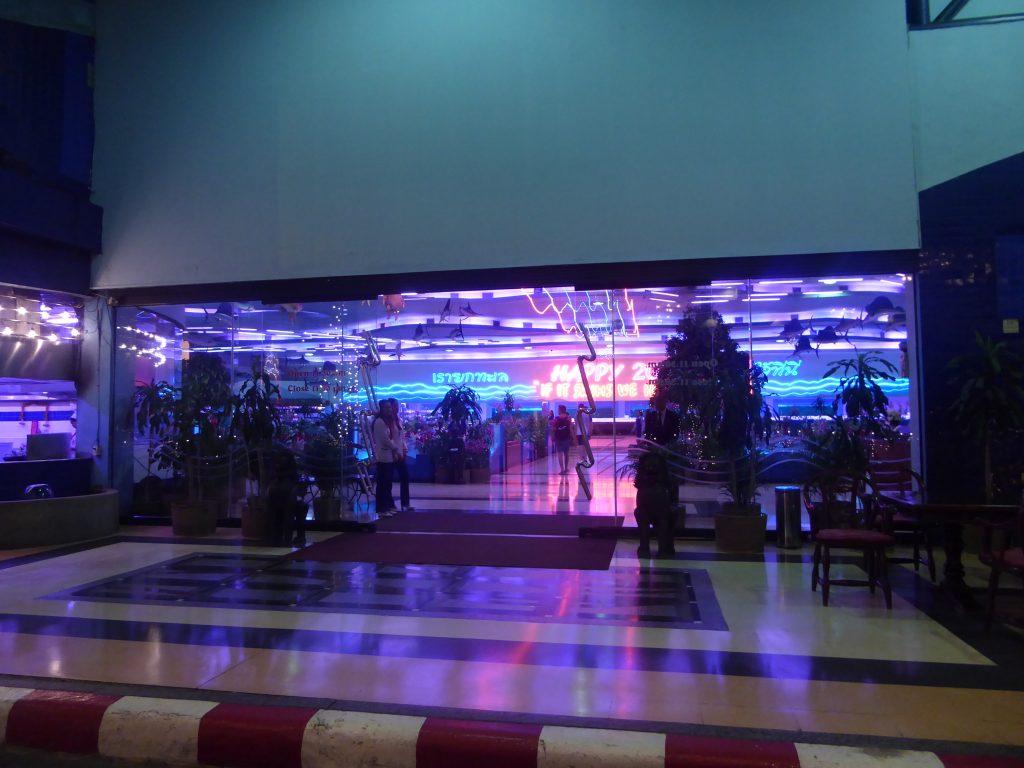 Where is it?
Location: 89 Sukhumvit Soi 24, Bangkok.
District: Sukhumvit
Opening Hours: 11.30-23.30 daily.
Getting There: BTS Phrom Phong (exit 2). Seafood Market is a 10-minute walk down Sukhumvit Soi 24.
Map: https://goo.gl/maps/3xLS5NpswkB2
T & K Seafood (Chinatown)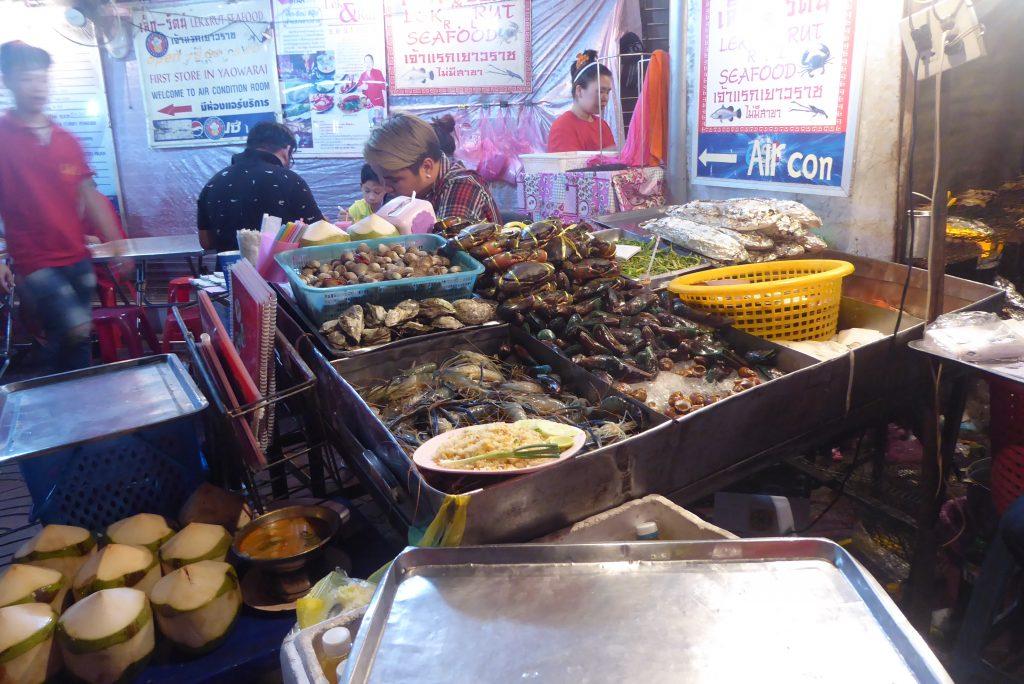 T & K is a famous Chinatown street-side seafood eatery. It serves reasonably priced BBQ seafood including fish, prawns, squid, oysters, mussels, clams, and more to large crowds every night. The tables are communal both outside and inside which is air-conditioned.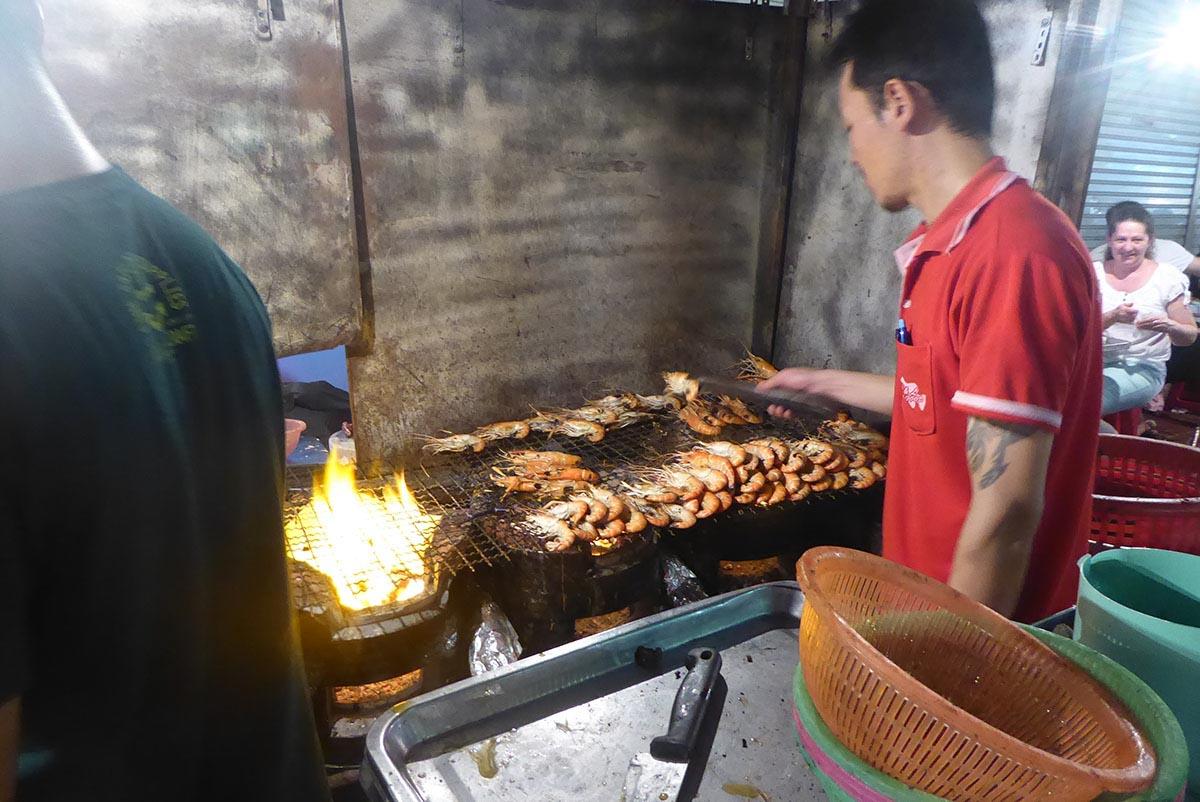 There is always a queue so you will have to wait in line for space. Alcohol is available at cheap prices.
Where is it?
Location: 49 Soi Texas (Phadungdao), Yaowarat Road, Chinatown.
District: Chinatown
Opening Hours: 17.00-01.00 Tuesday-Sunday. Closed on Monday.
Getting There: MRT Hualamphong (exit 1).
Map: https://goo.gl/maps/5QPNVKtCQC22