Wat Ratchabophit
Wat Ratchabophit, built & named by King Rama V in 1869 is noted for its impressive architecture. It features a mix of Thai and Gothic styles and beautiful Thai Bencharong porcelain art decoration. The temple grounds also house the royal cemetery containing monuments to and remains of both major and minor Thai royalty.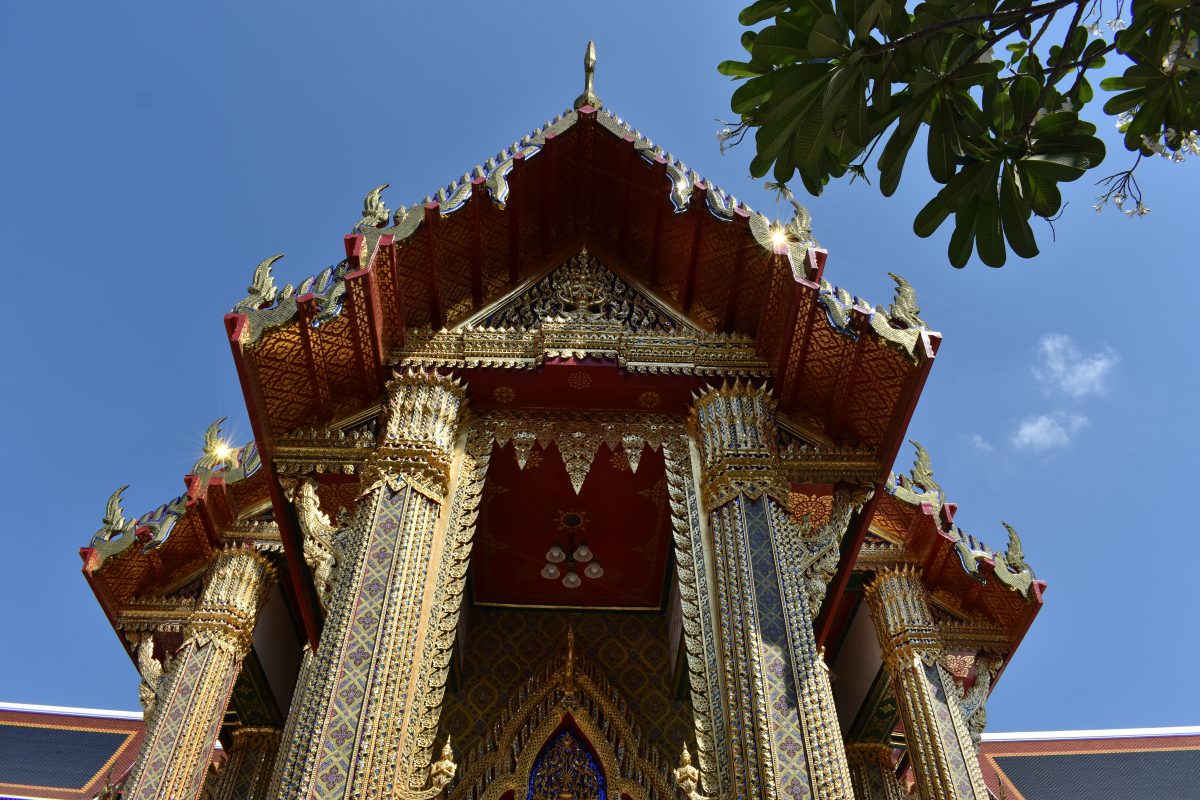 The Chedi
The temples unique features are its beautiful Thai Bencharong porcelain art decoration and its layout with the Viharn and Ordination Hall joined by a circular courtyard. The courtyard contains a golden bell-shaped Chedi at the center, covered with golden-colored tiles and topped with a golden ball. The ball contains a relic of the Buddha. Around the base of the chedi are sixteen niches containing Buddha images in various postures.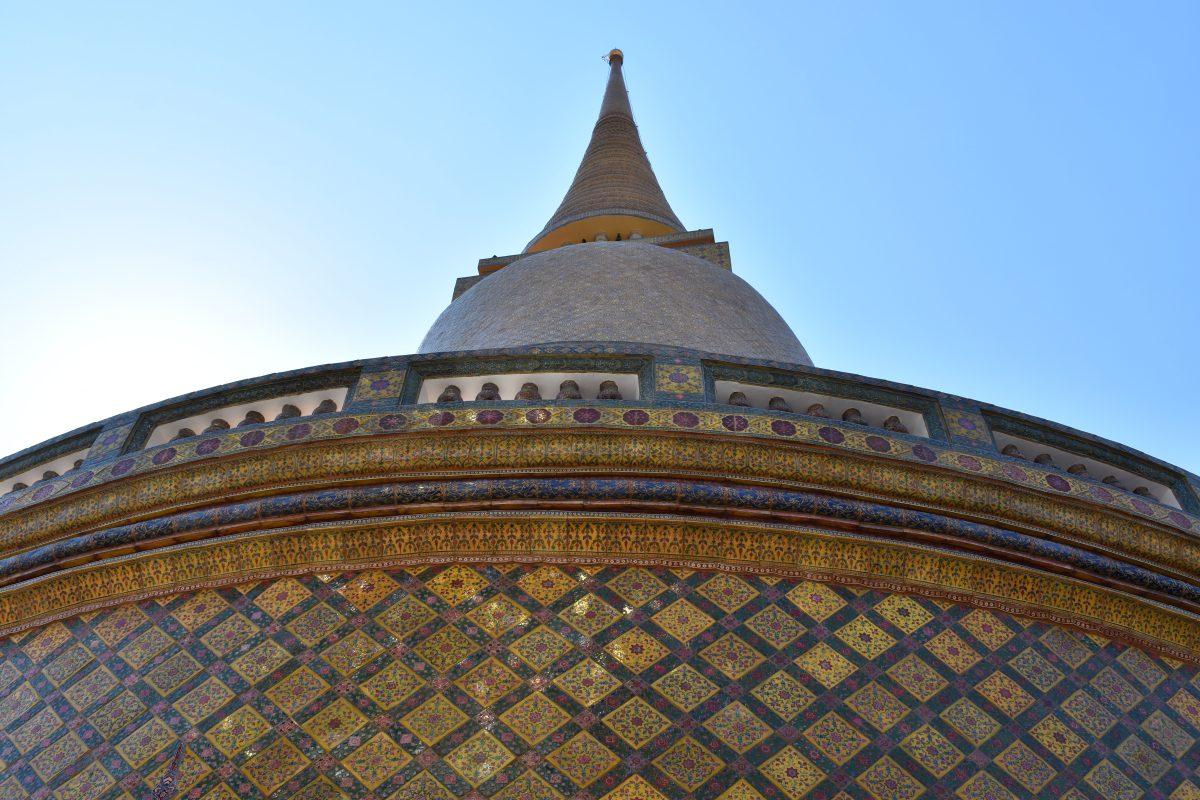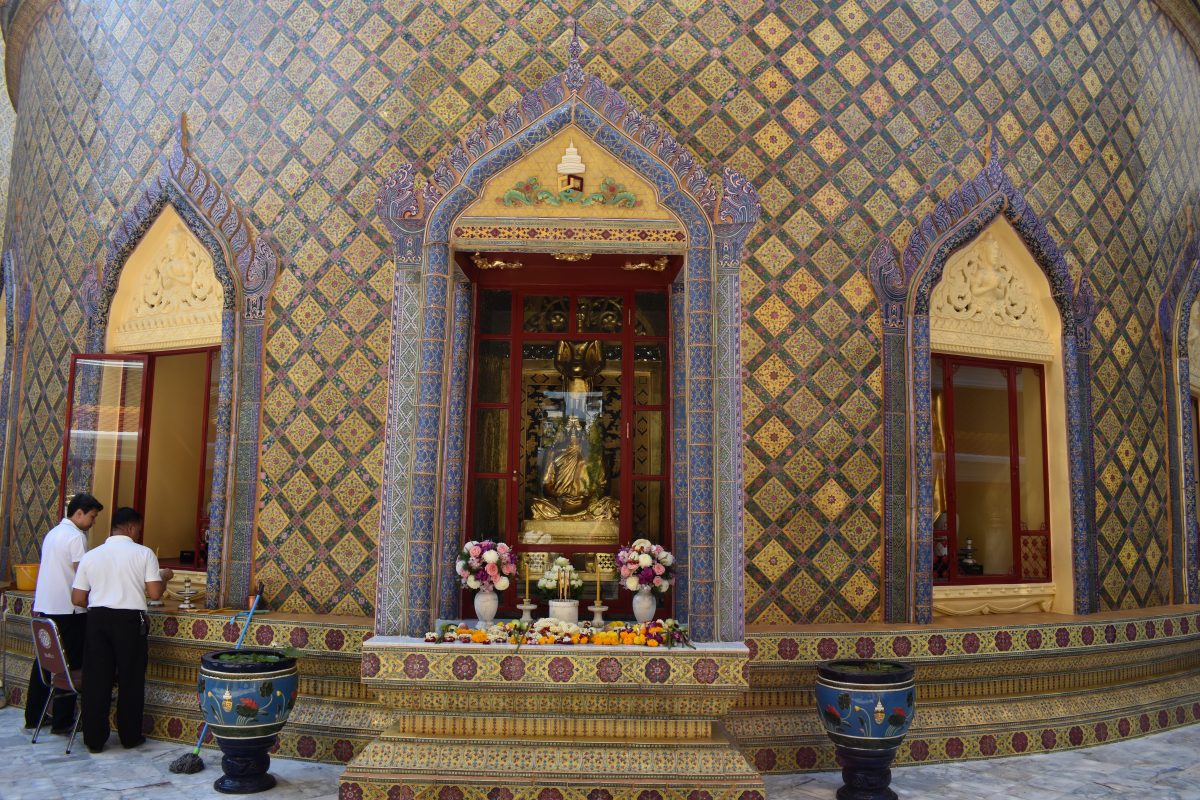 The Ordination Hall
The main ordination hall is a blend of Thai and Gothic architecture housing a Buddha enshrined on an Italian marble base. The exterior is in a Thai style and decorated with Benjarong ceramics. The interior is in a gothic style. The entrance doors, decorated with inlaid mother-of-pearl, represent various medals and decorations.
The principal Buddha image is Phra Buddha Angkhiros which means "the aurora bursting from the body". The image was cast from gold ornaments of King Rama V & sits on a marble pedestal. In front of the principle, Buddha image is a smaller image, Phra Buddha Nirantaraya.
Phra Vihara Thits
The Phra Vihara Thits is the entranceway into the inner gallery. If you look closely you can see that the gable features the Hindu god Vishnu on the shoulders of a Garuda.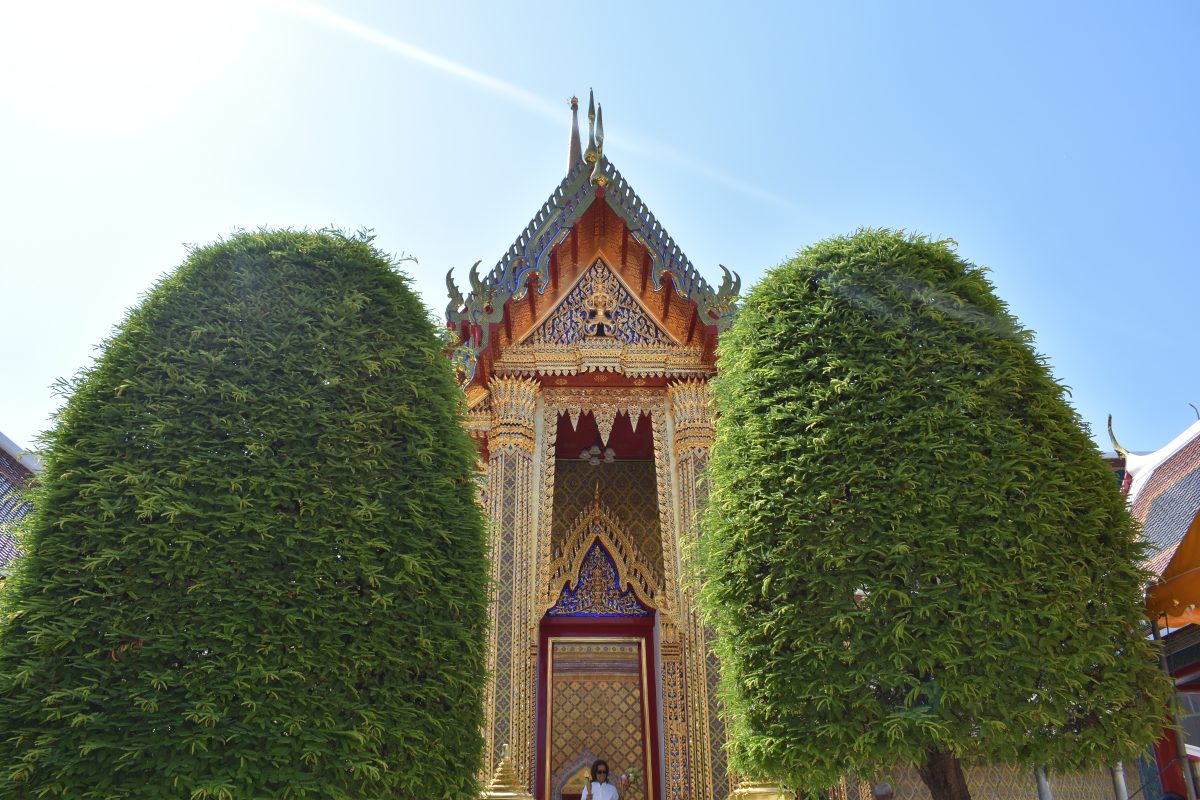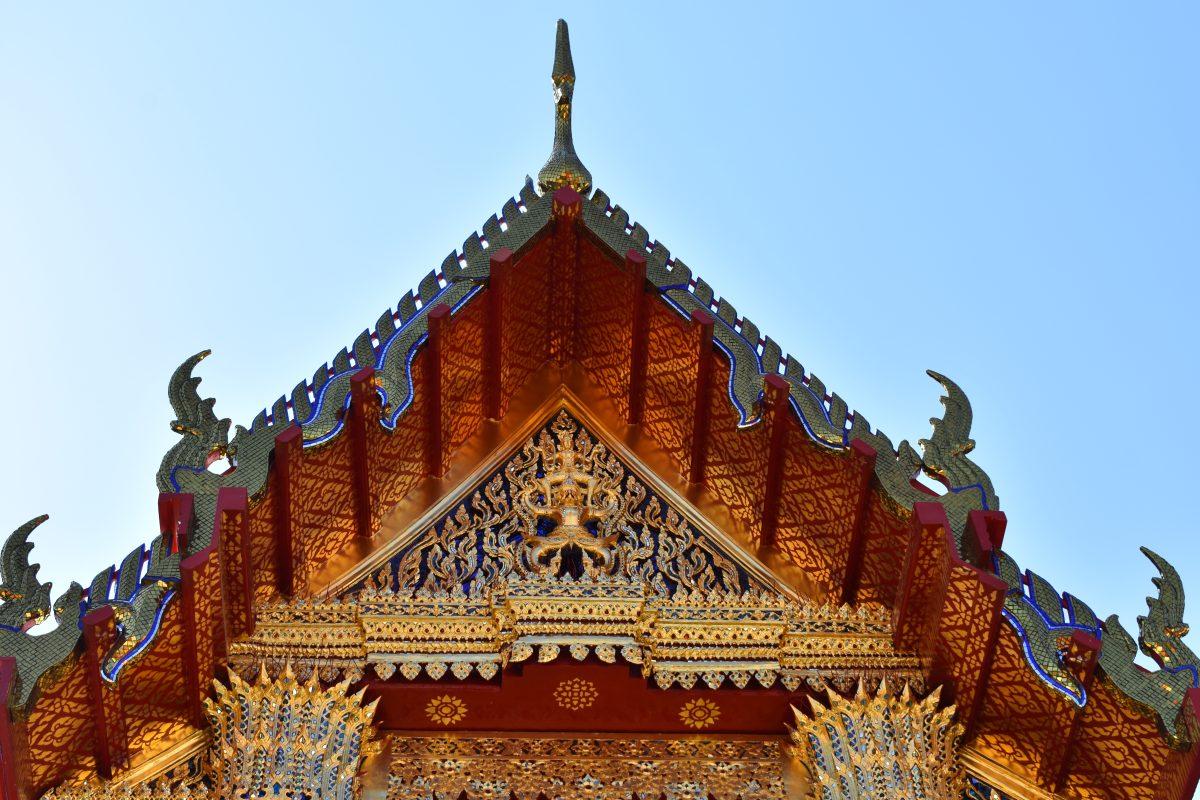 The Temple Decoration
The temple has recently been renovated and the restoration work is stunningly detailed & beautiful. Take a close look at everything.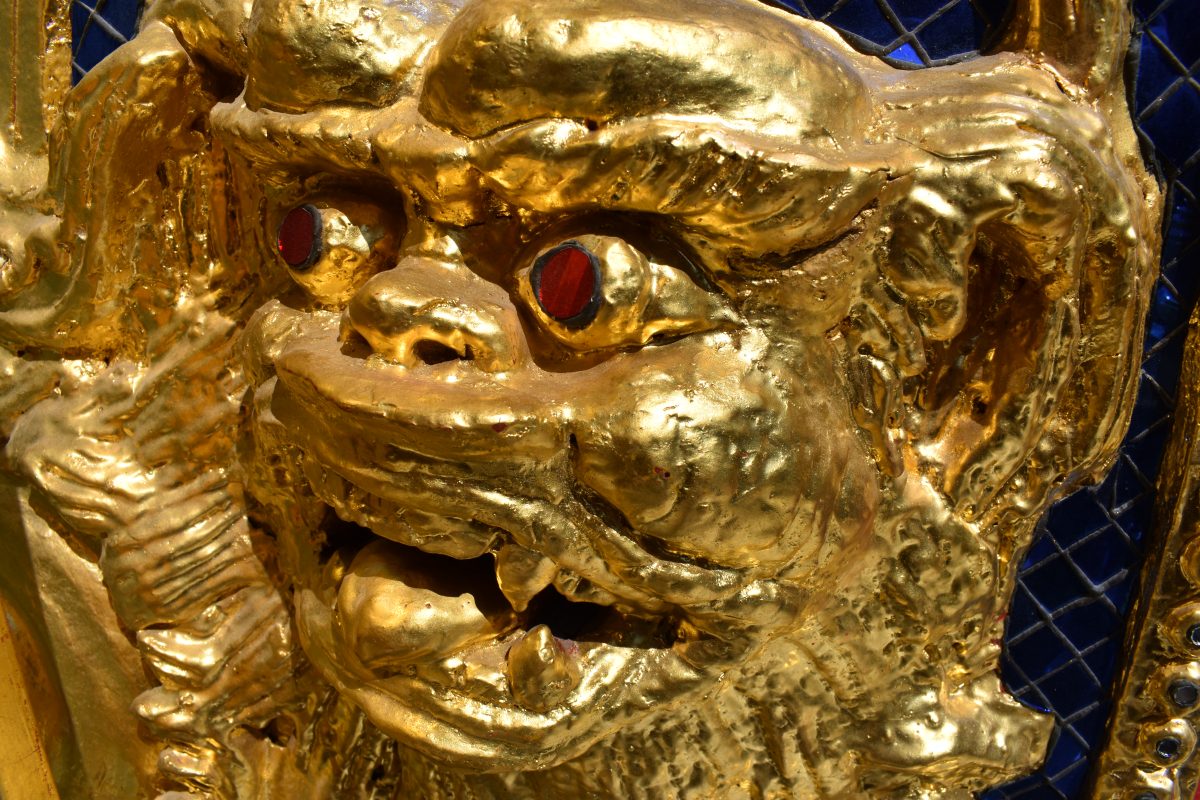 The Royal Cemetery
At the west end of the temple grounds is the Royal Cemetery featuring some interesting Gothic style architecture. The commemorative monuments, built by King Rama V contain the ashes of his family members. Some of the ashes of King Bhumibol Adulyadej (Rama IX) are there along with those of his father, mother, and sister.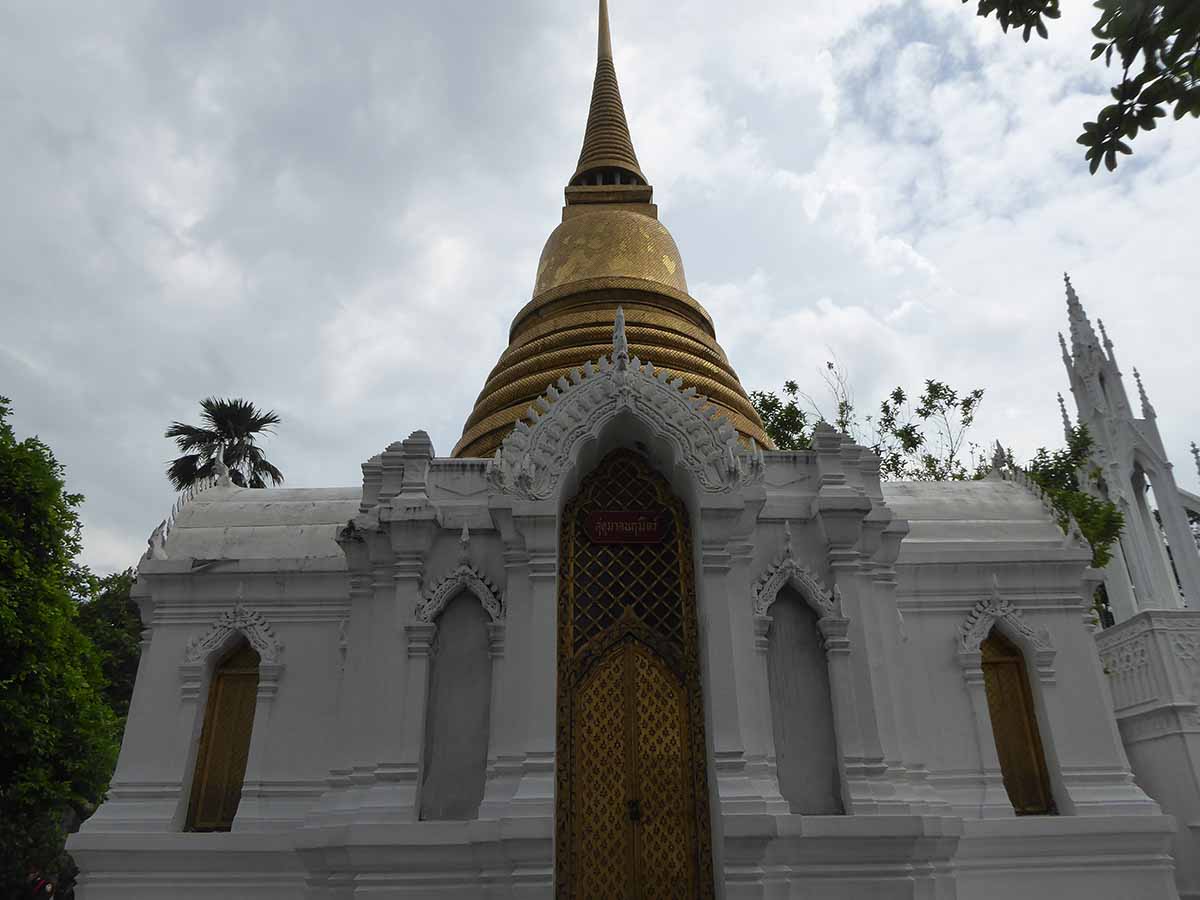 Where is Wat Ratchabophit?
Location: 2 Feuang Nakhon Road.
District: Rattanakosin
Opening Hours: 08.00-17.00 daily
Admission: Free
Rules: Dress Respectfully.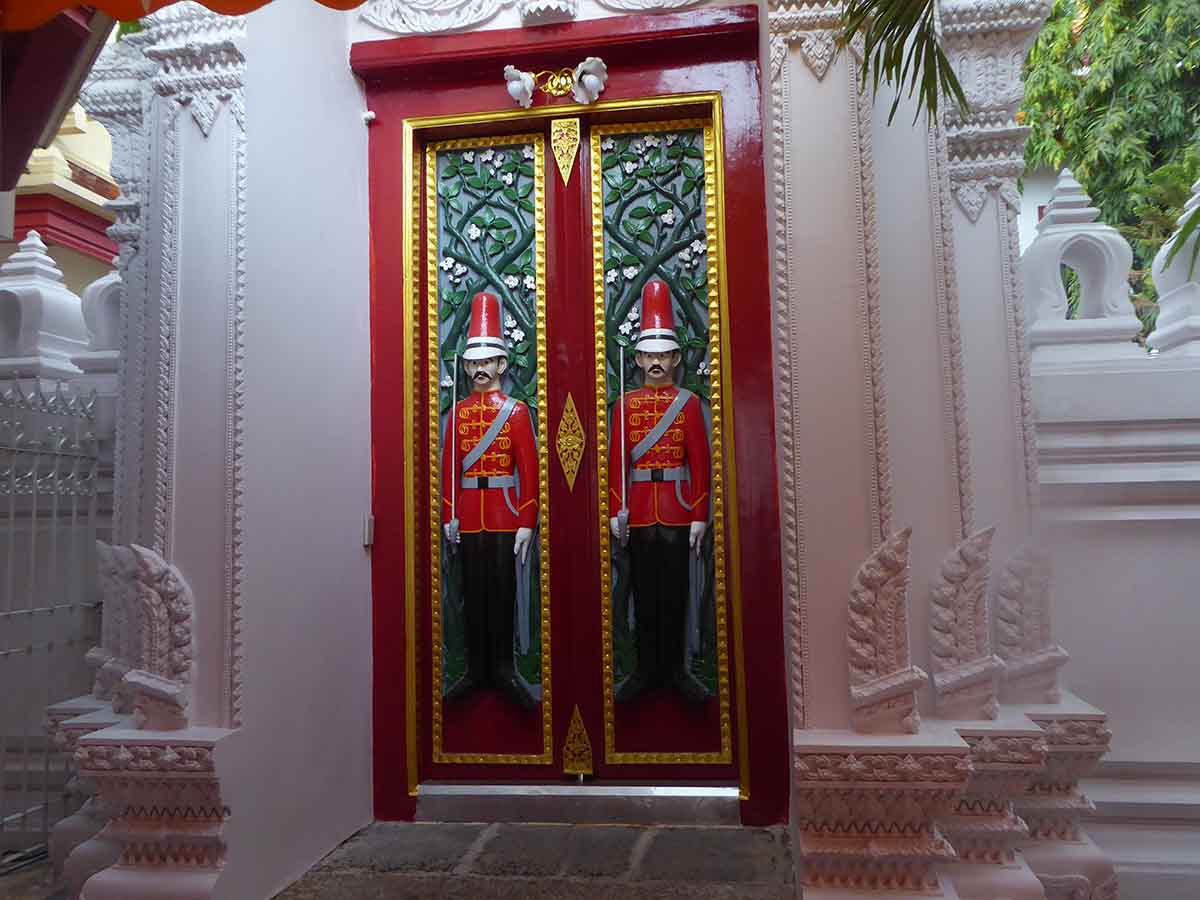 How to get to Wat Ratchabophit
Bus: No. 1, 2, 33, 60, 64