Wat Suthat
Wat Suthat is one of the oldest temples in Bangkok. Construction began in 1807 and was completed during the reign of King Rama III in 1847.

The temple is a blend of Thai and Chinese art and architecture that was popular at the time. It is in the old city Rattanakosin district next to the Giant Swing and in front of City Hall.
The Ordination Hall
The ordination hall is the longest one in Thailand and contains a 13th-century bronze Buddha image that was transported by boat from Sukhothai. The walls of the ordination hall contain impressive murals detailing the previous 28 incarnations of the Buddha. Other murals on the pillars depict scenes of early Bangkok life and visiting foreigners.
The Cloister
The ordination hall is situated in an old open courtyard containing many Chinese stone sculptures and 28 hexagonal eight-tier pagodas. The outer wall of the cloister contains over 150 Buddha images.
The Giant Swing
Directly opposite the temple entrance is the 21.15 meter Giant Swing which was once used in Brahmanic ceremonies. It was originally built in 1784 but was replaced with a new one in 2004. It is made from Golden teak wood. The swing was used in an annual ceremony where teams of young men would try to swing high enough to retrieve a sack of gold that was tied to a pole about 25 meters high in the air. The ceremony has been banned since 1932, as many people got injured or died.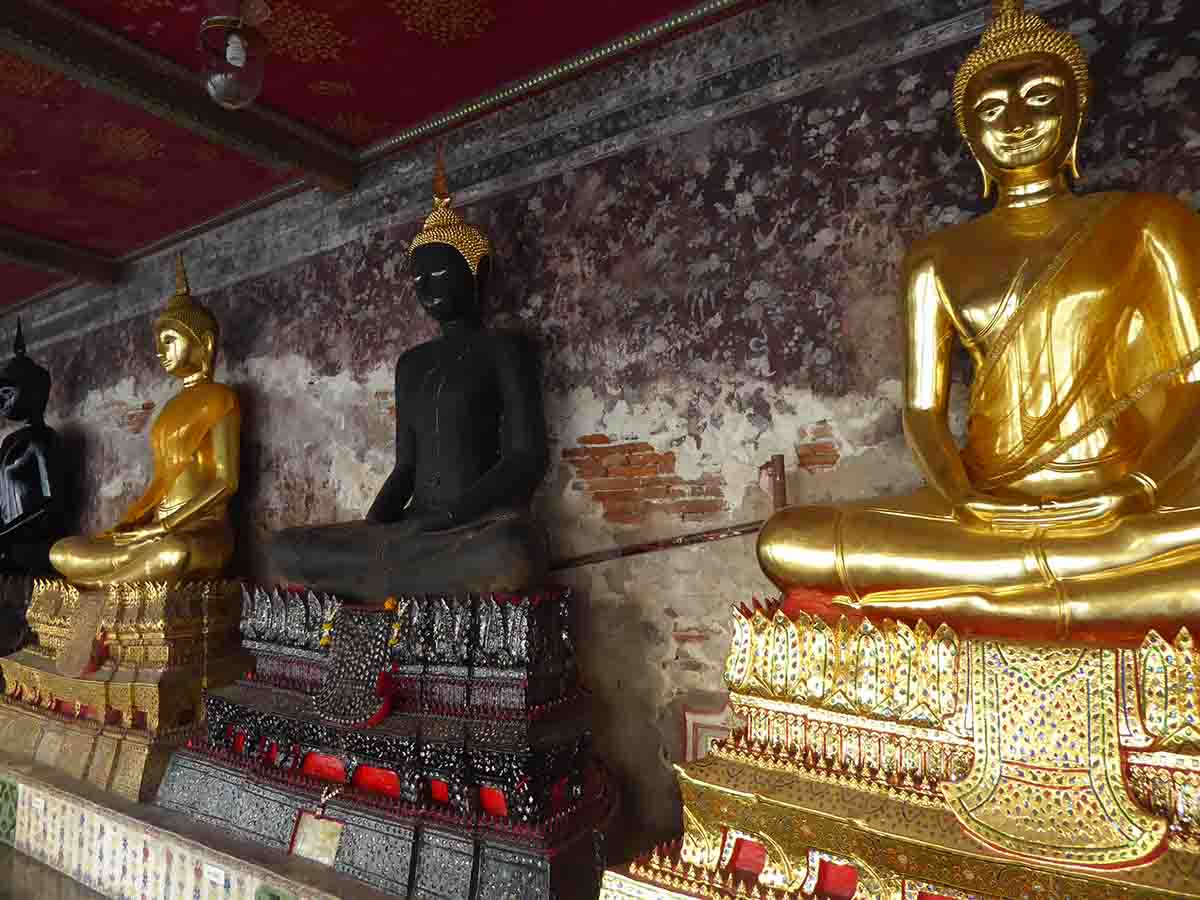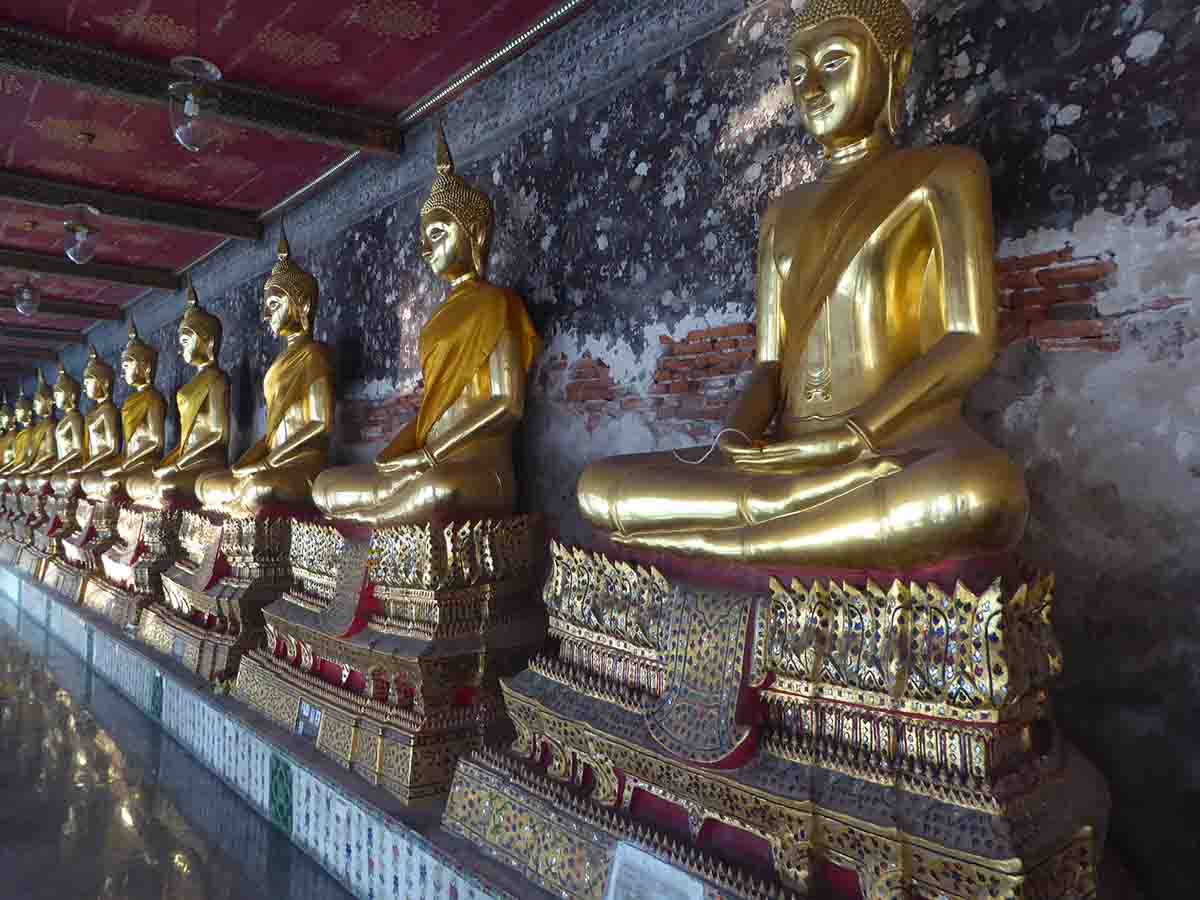 Nearby
Nearby is Siri Phong Road that contains shops full of Buddha images & Buddhist religious items. The Hindu Dev Mandir Temple is just around the corner, opposite the sidewall.
Where is Wat Suthat?
Location: 146 Bamrung Muang Road. Rattanakosin district.
Opening Hours: 09.00-20.00
Admission: 100 Baht
Rules: No shorts, short skirts or sleeveless shirts.
How to get there: Bus No. 12, 35, 42, 48, 508