Wat Mangkon Kamalawat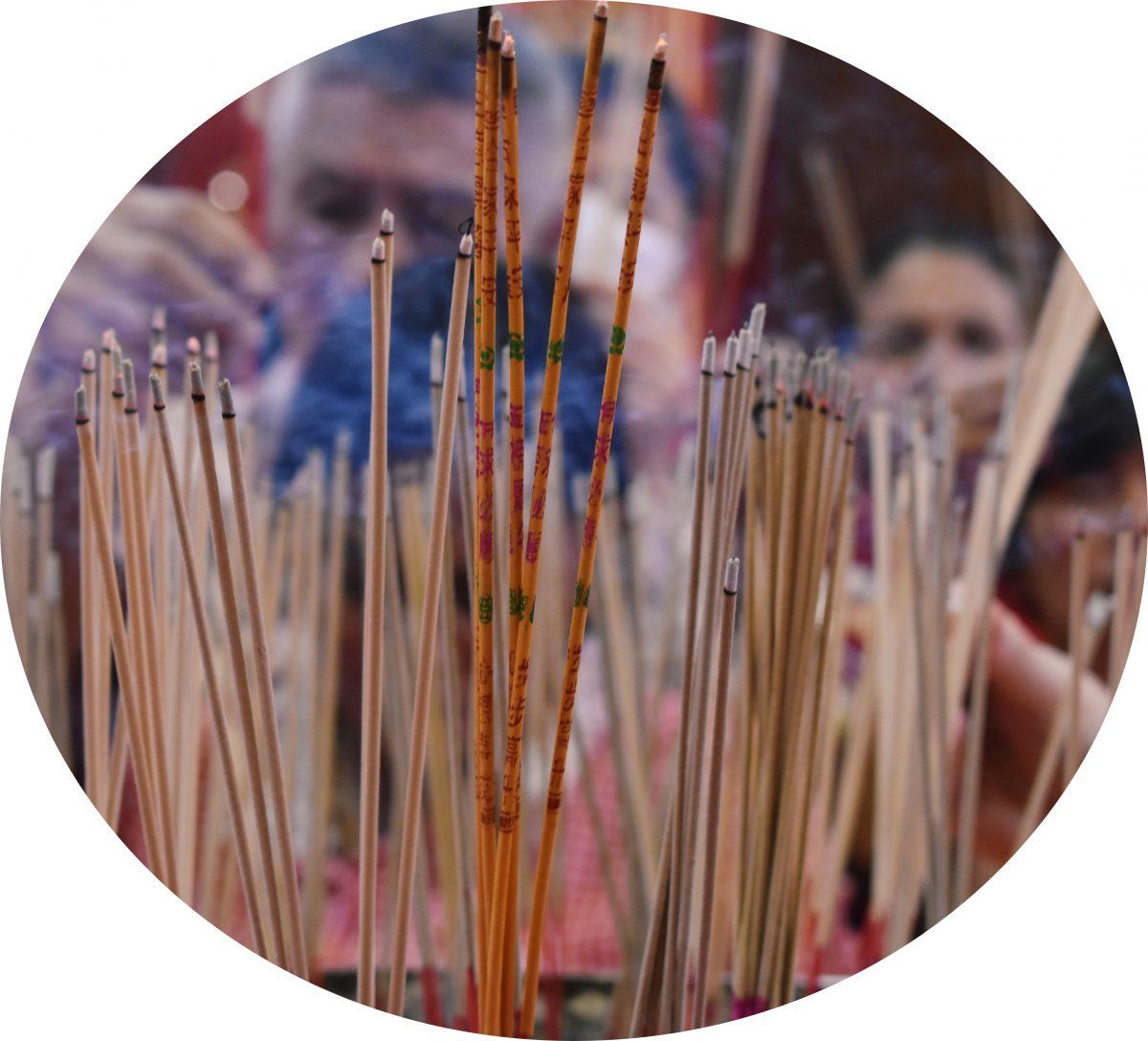 Wat Mangkon Kamalawat is the largest and most important Chinese temple in Bangkok. It was established in 1871 & originally named Wat Leng Noei Yi. King Rama V later changed it to Wat Mangkon Kamalawat. The name means Dragon Lotus Temple in English.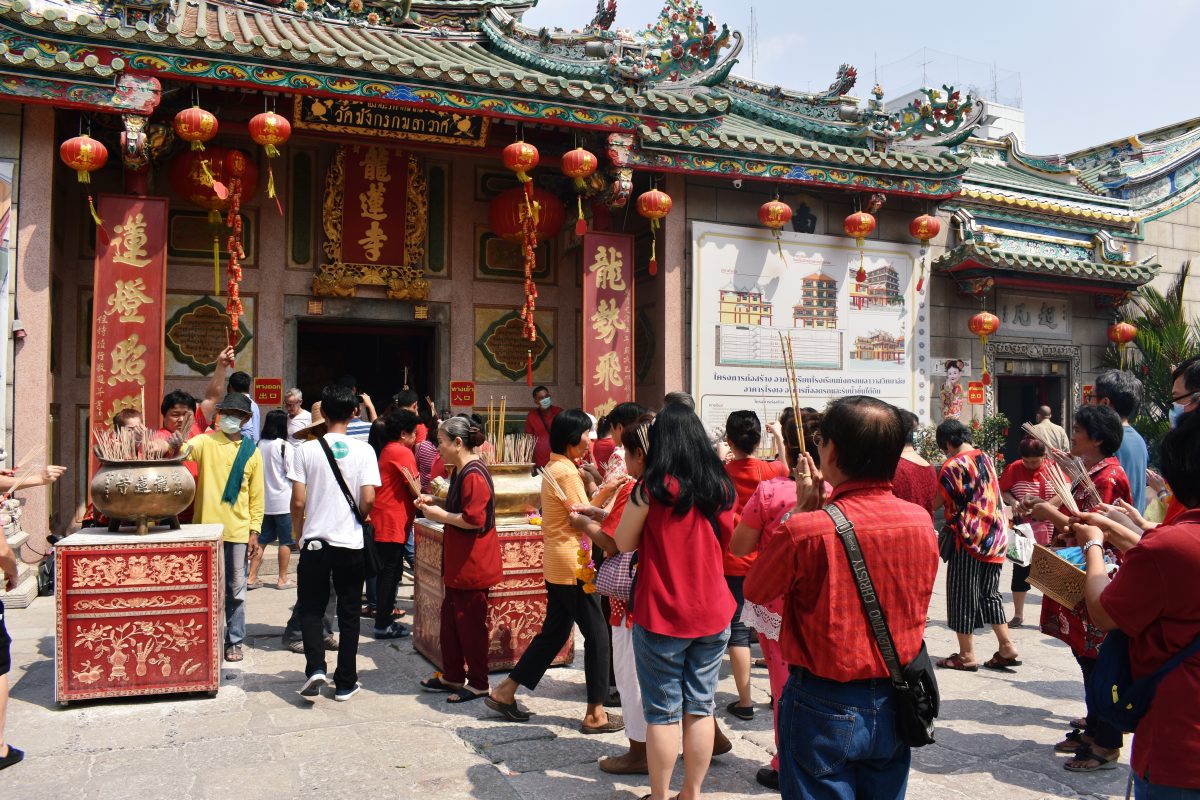 The Temple Guardians
Wat Mangkon Kamalawat temple is in a courtyard off Charoen Krung Road in Chinatown. It features classic Chinese-style architecture with tiled roofs beautifully decorated with dragon and lotus motifs. Inside the entrance, are 4 large superbly crafted statues of the Chatulokkaban. They represent the four guardians of the world. They each look after one of the four cardinal directions of the world. Each one is four meters high and encased in protective glass, two on each side. Clothed in warrior costumes, they each carry a symbolic object. A parasol, a pagoda, a snake head, and a mandolin.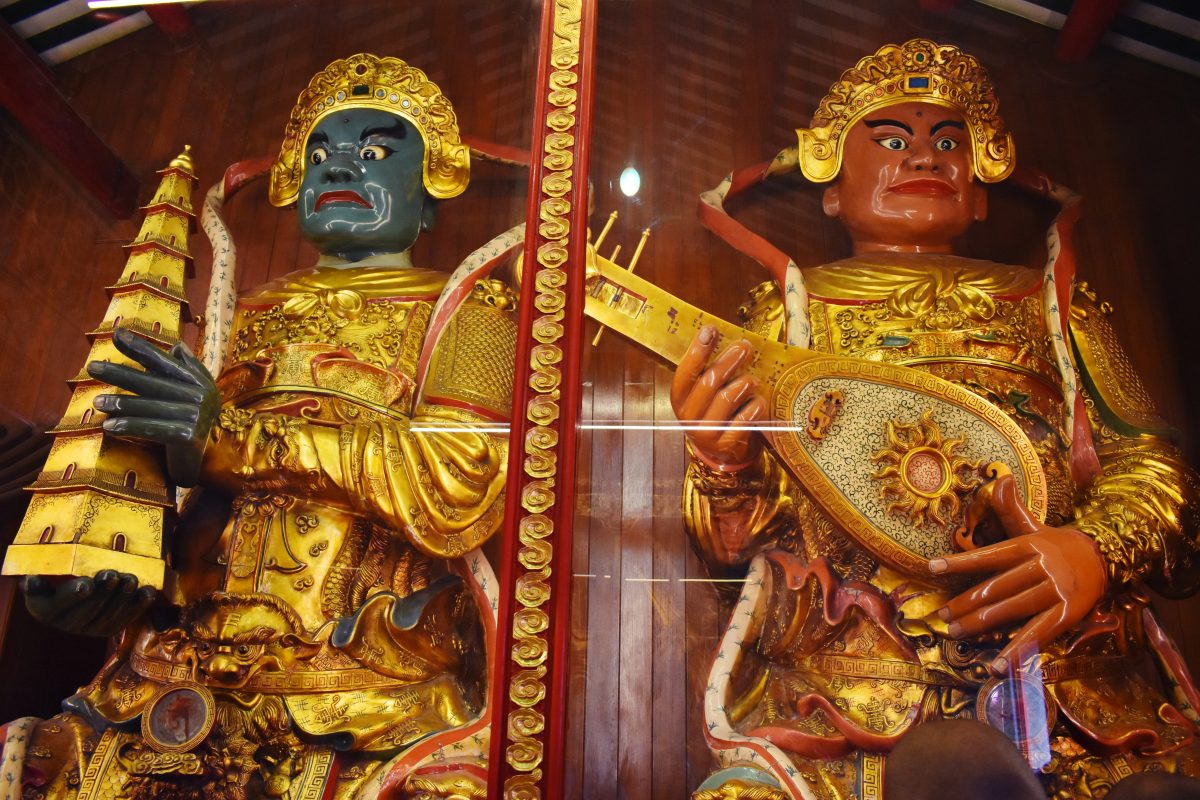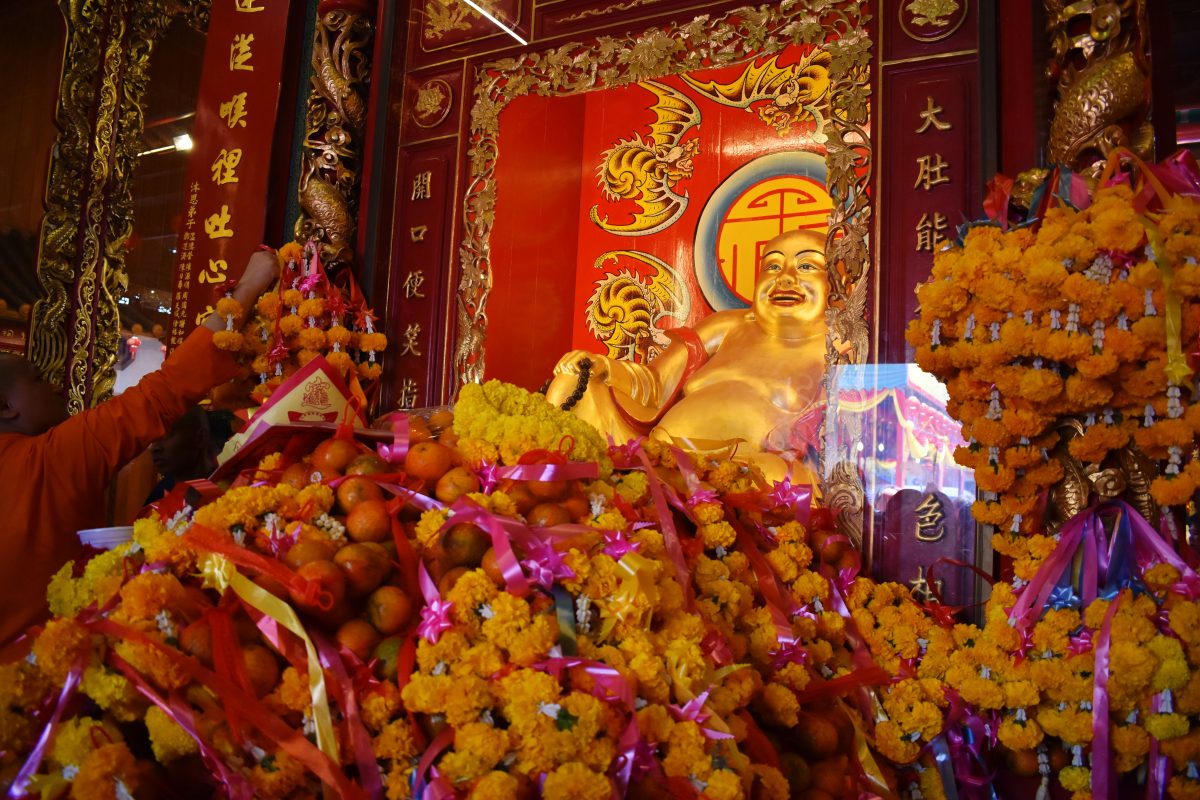 uddha
>Gods & Goddesses
After passing the guardians you come to a central courtyard. The main hall contains three Chinese-style Buddha images. Shakyamuni, in the center, with Amitabha, and Yaoshifa to either side. Elsewhere in the temple are separate shrine rooms to Buddhist, Taoist and Confucian deities.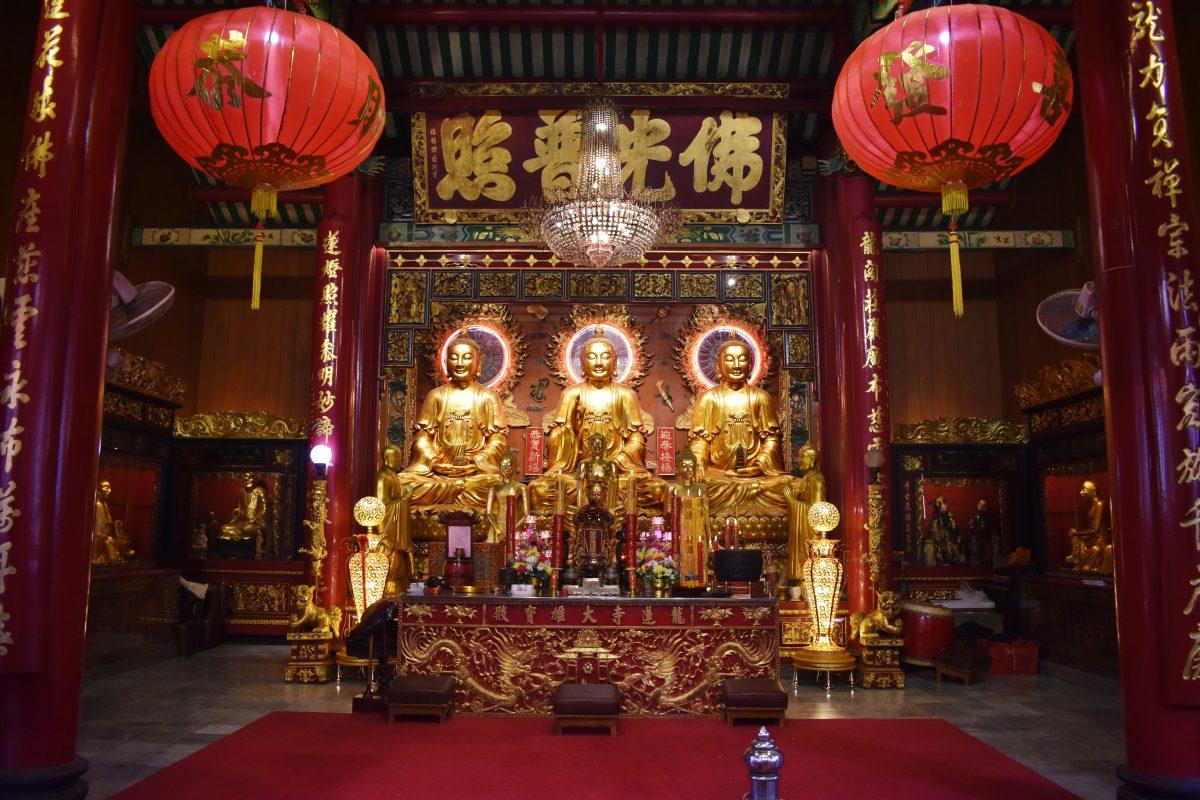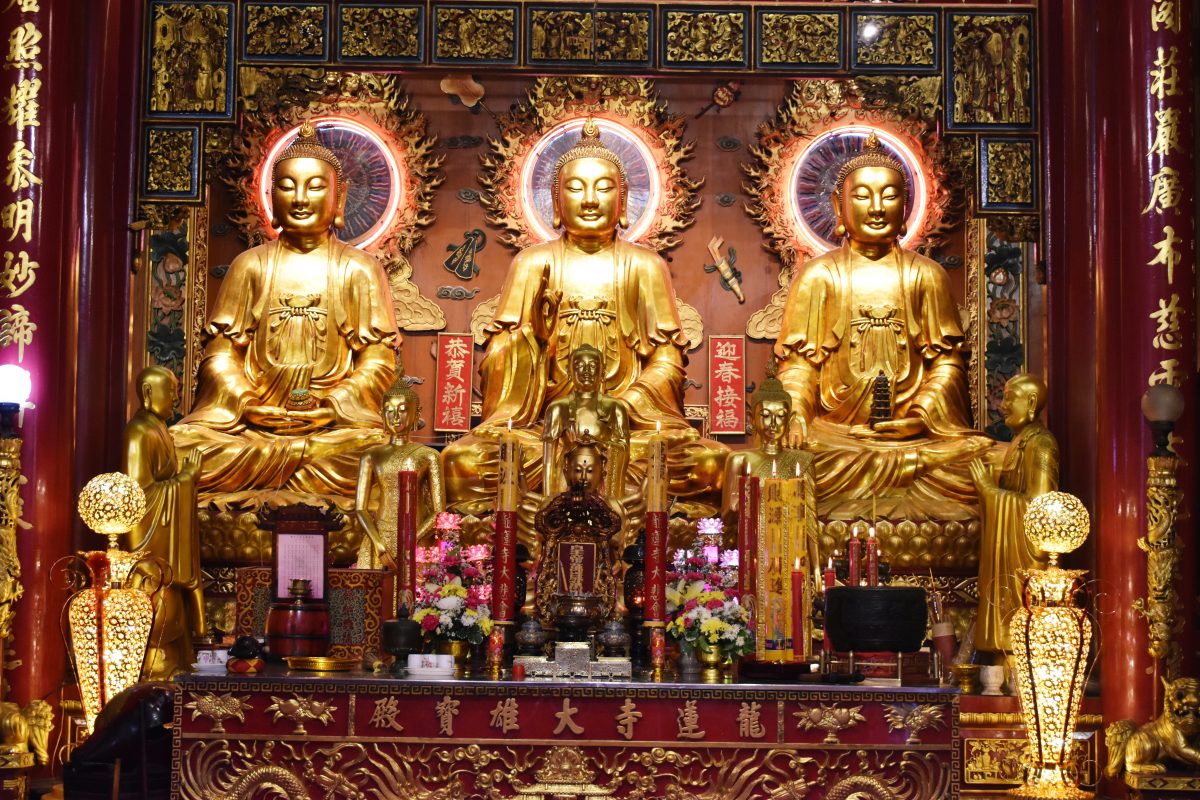 There are three pavilions at the rear of Wat Mangkon Kamalawat. One dedicated to the Chinese goddess of compassion, Kuan Yin. One to the temple?s founder, Phra Archan Chin Wang Samathiwat. Thirdly, one to the saint Lak Chao. One small courtyard has a gallery full of standing Buddha images.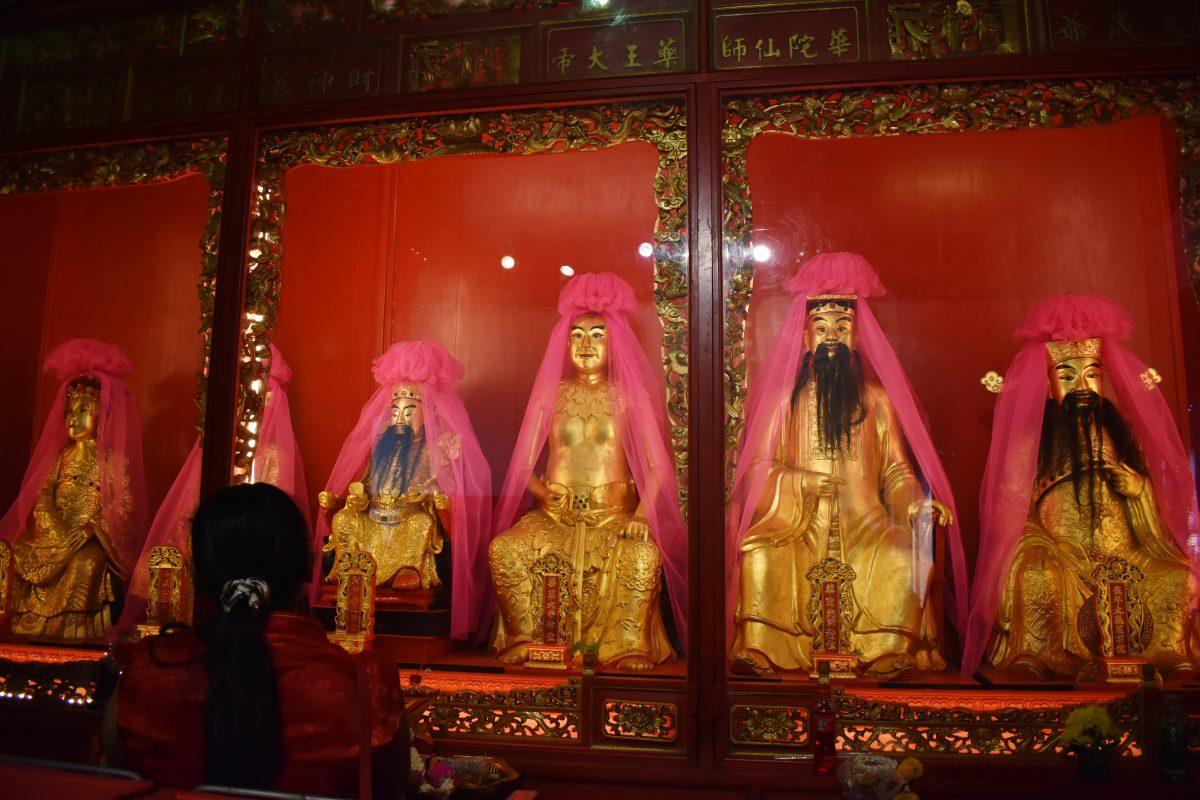 Wat Mangkon Kamalawat is usually busy, but with local Thai-Chinese people and not tourists. They come to make merit and pray for health and wealth. People burn paper offerings for their ancestors amid the smell of burning incense sticks. The temple is a major center for celebrations during Chinese New Year and the annual Vegetarian Festival.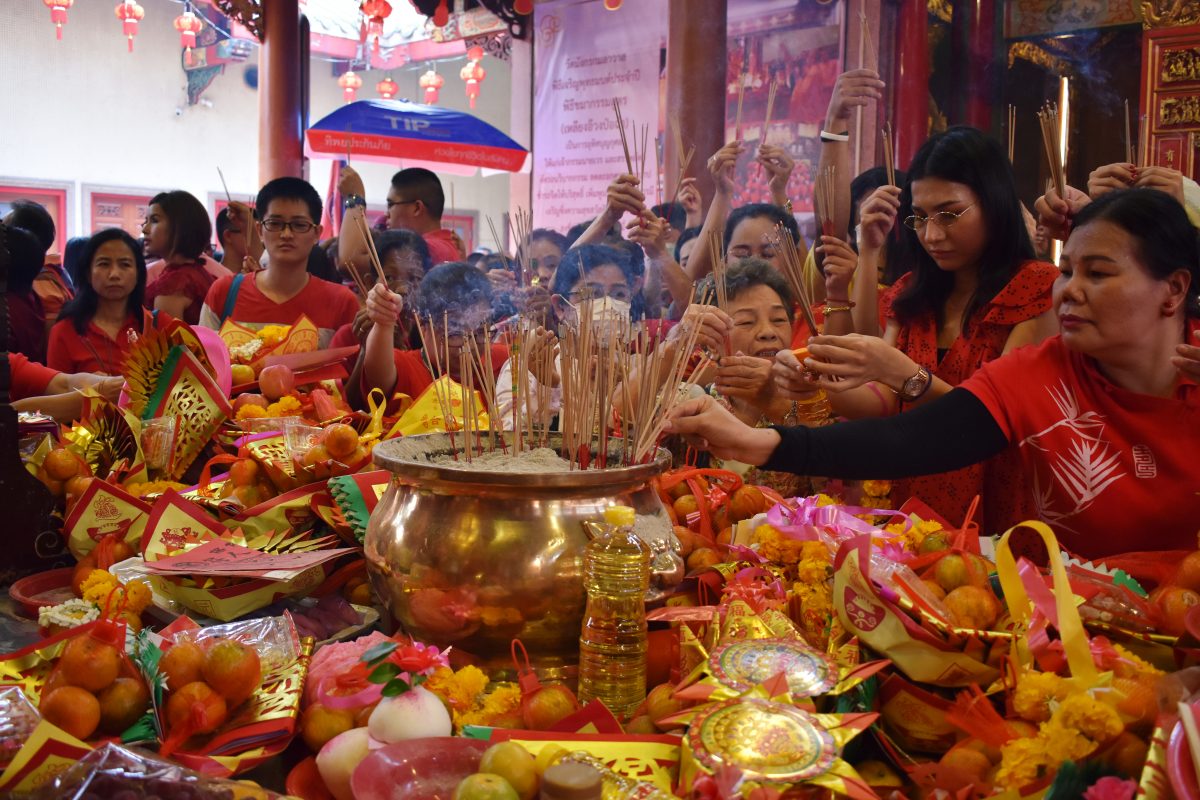 Where is Wat Mangkon Kamalawat?
Location: Charoen Krung Road, west of Soi 23, Yaowarat, Bangkok.
District: Chinatown
Opening Hours: 06.00-18.00 daily.
Admission: Free
How to get to Wat Mangkon Kamalawat
Bus: No. 1,4,7,25,35,40,53,73,501, 507
MRT: Wat Mangkon Station (Exit 3). The temple is opposite the station.
Boat: Take the Chaophraya Express or Tourist Boat to Ratchawong Pier. Walk up Ratchawong road to Charoen Krung road & turn right. Wat Mangkon Kamalawat will be on your left.
Map
You May Also Like
Popular Pages on Tourist Bangkok