Art in Paradise
*Art in Paradise is permanently closed*
Art in Paradise Bangkok is an interactive trick-eye 3D art museum. The 3D paintings create an illusion where you can literally insert yourself into the art. You can take great interactive photos. Art in Paradise Bangkok is in the Esplanade shopping mall which is next to Thailand Cultural Center MRT. If you're looking for things to do in Bangkok, it's a good choice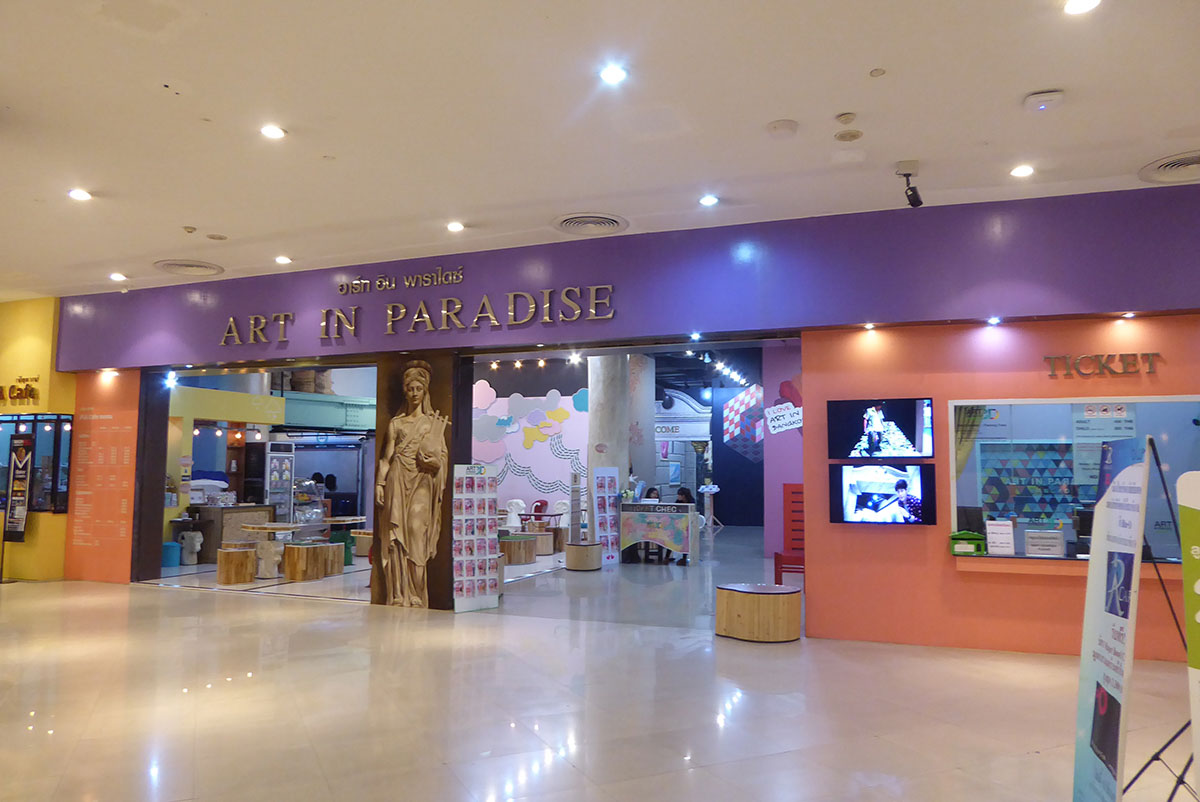 Art in Paradise Zones
Art in Paradise Bangkok is on 2 floors and features a large collection of amazing looking, highly detailed, colorful paintings on the walls, floors, and ceiling where you can become part of the 3D painting. There are 7 themes which are aqua, safari, classic art, fantasy, nature, modern art, and media art.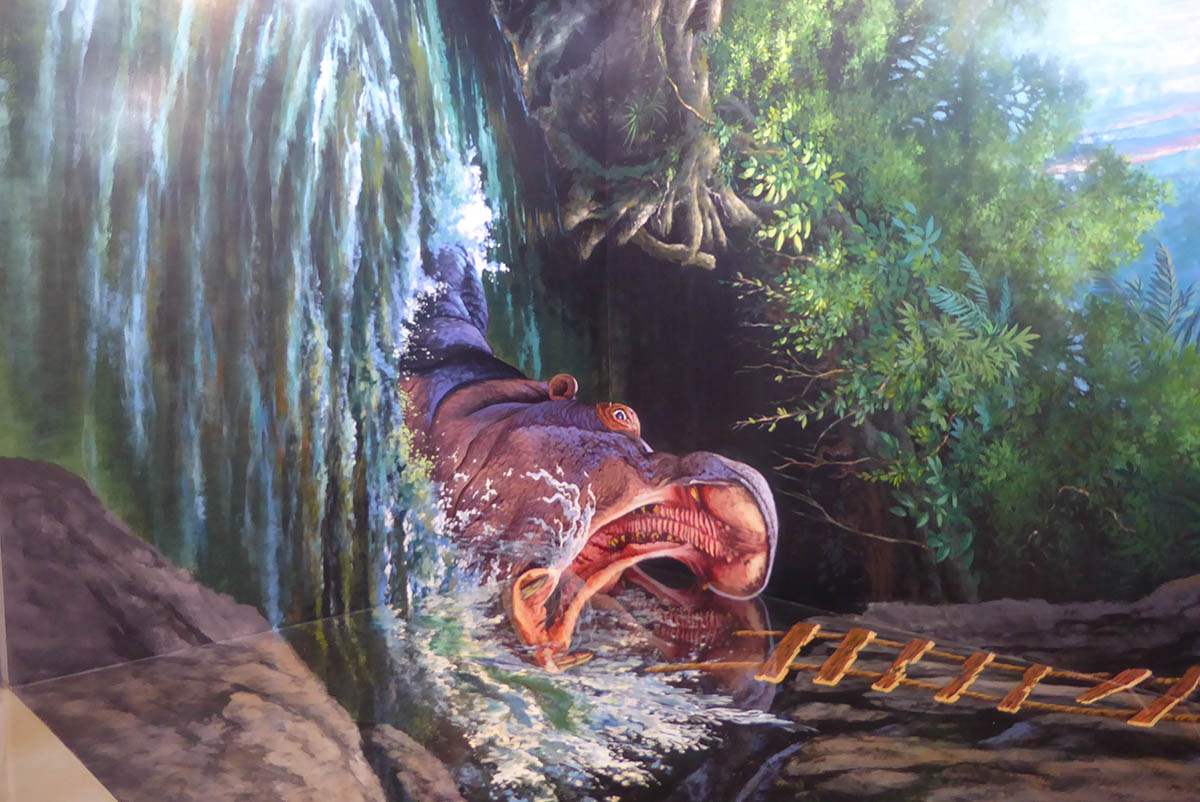 Put Yourself in the Picture
Scenes that you can become a part of include riding a surfboard, walking a rope ladder above an abyss, riding on a magic carpet, posing at famous romantic landmarks around the world, swimming in an aquarium, sitting in a gondola, and being part of a childhood fantasy story and much more. Arrows on the floor show the best place to stand to get the best angles for your shot.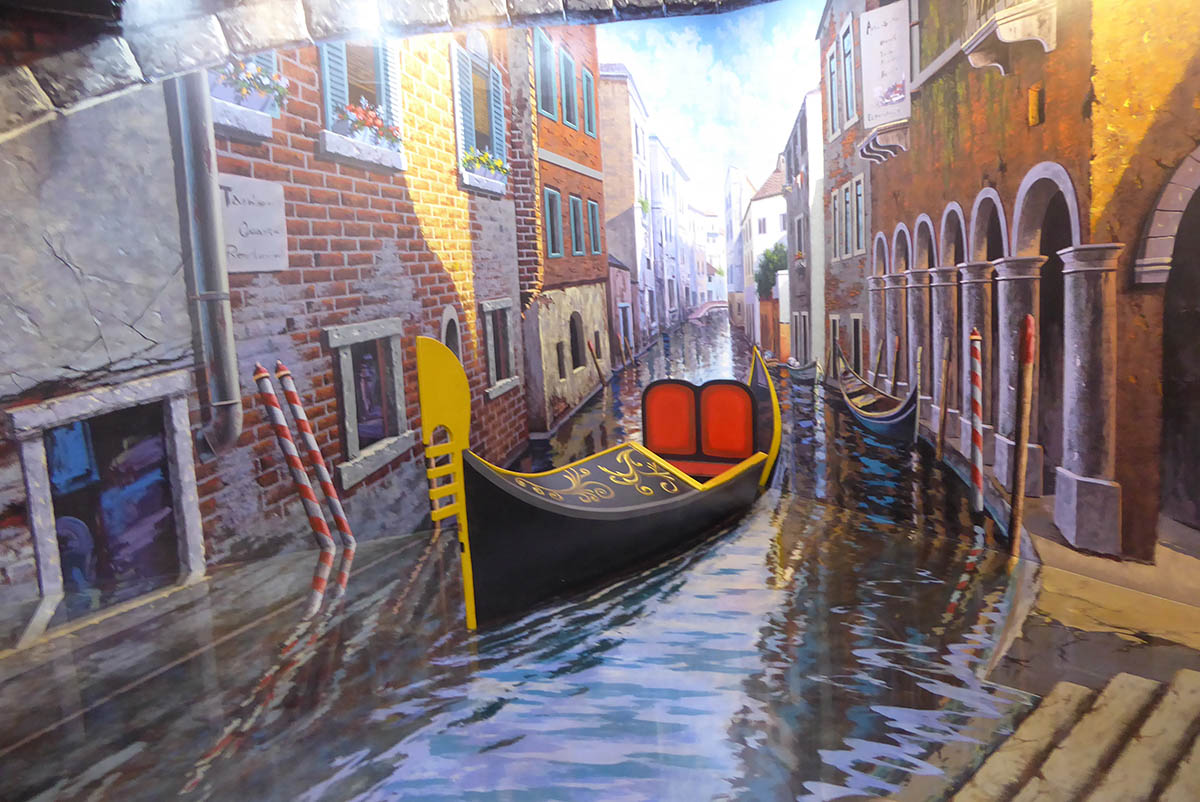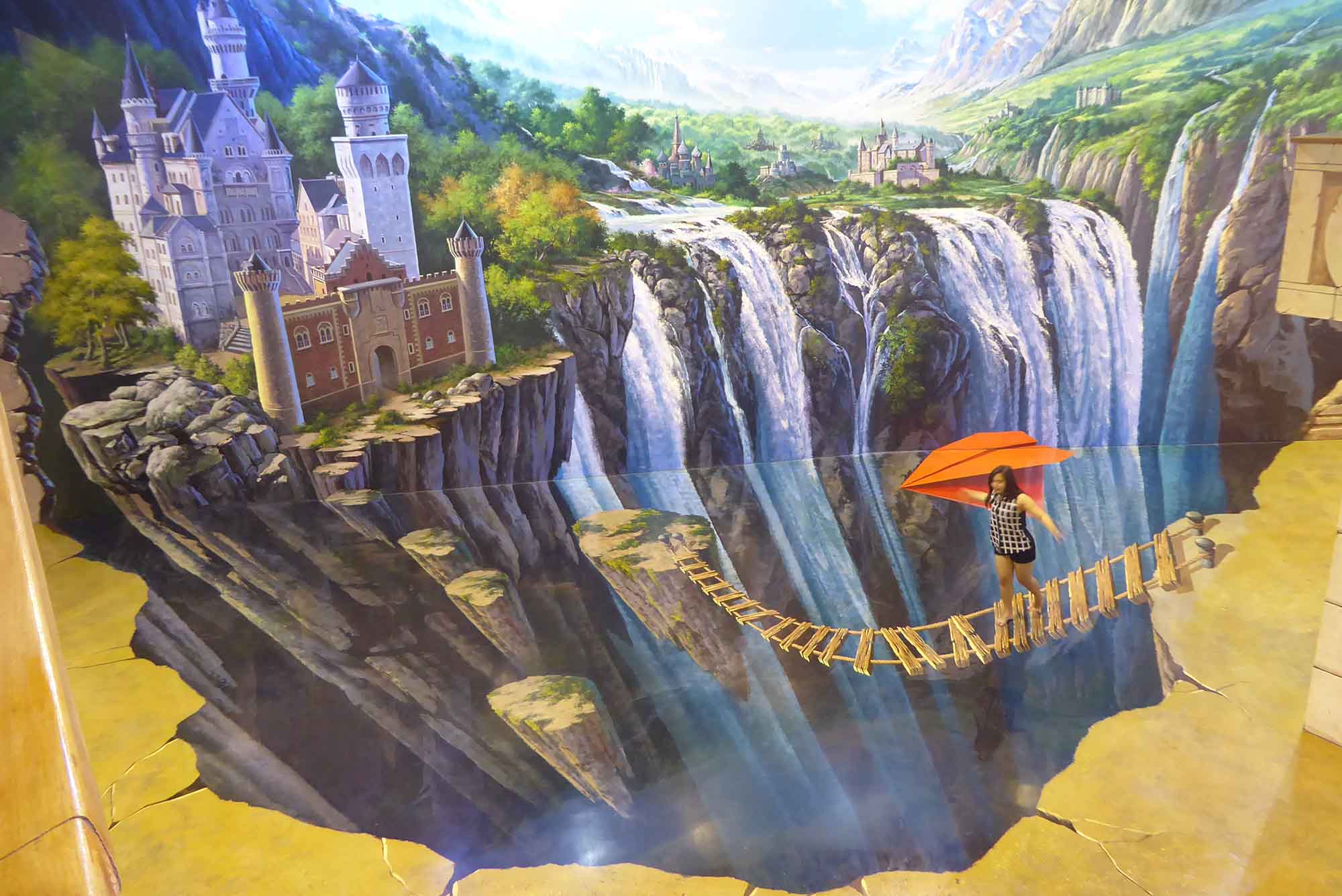 Art in Paradise is great fun for couples, families, and friends of all ages and will leave you with a great collection of memorable photos. The best time to visit is in the morning when there are not so many people around so that you have more time to pose for your photos and don't have to wait around for other people to move on.
Buy Discounted Art in Paradise Tickets Online
Nearby
The Esplanade Mall has many good eating options which make it a good place for lunch, coffee or a snack. If you come in the evening the Rot Fai Night Market is held behind the Esplanade Mall on Thursday – Sunday 18.00 – 01.00. The market has restaurants, bars, live music and lots of stalls selling a variety of goods.
Where is Art in Paradise?
Location: 4th Floor, Esplanade Mall, Rachadapisek Road
Opening Hours: 10.00 – 22.00 daily. Ticket office closes at 21.00.
Admission: Adults 400 baht, Children 200 baht. Free for small children under 100cm. Free Admission with Muse Pass.
Rules: No shoes inside. Free lockers.
How to get there: MRT to Thailand Cultural Center station. Take exit 3 for Esplanade.
Map: