Bangkok Airport to Bangkok
The best way to get from Bangkok Airport to Bangkok City is the Bangkok Air Link train. The Bangkok Airport transfer costs 35-45 baht & takes 22-26 mins. At Suvarnabhumi Airport, the Airport Rail Link station is on the basement level. There is a plan to extend the line to U-Tapao in Pattaya and Don Mueang Airport in the future.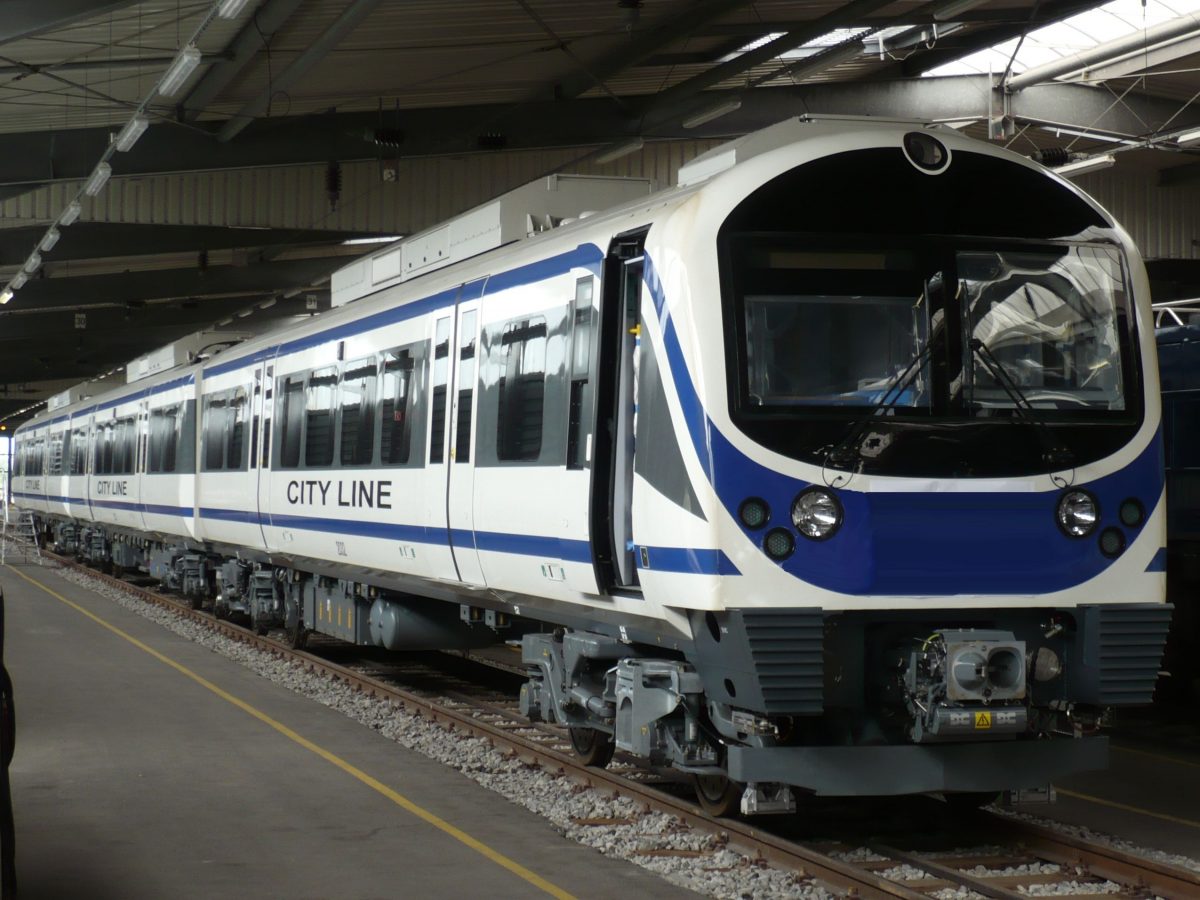 Bangkok Air Link Route
The Bangkok Air link runs from Suvarnabhumi Airport to Phaya Thai station Terminal stopping at seven intermediate stations. The three downtown Bangkok stations are Makkasan, Ratchaprarop and Phaya Thai. Makkasan Station connects to MRT Phetchaburi Station. You can take an MRT train from here to Sukhumvit, Silom, Ratchada, Hualamphong Train Station, Wat Mangkon (for Chinatown), Sanam Chai (for Wat Pho & Grand Palace) & Itsaraphop for Wat Arun.
Ratchaprarop Station is within walking distance of Pratunam. Phaya Thai connects with the BTS Station of the same name. From here you can take a BTS train to Siam, Sukhumvit, Silom, Saphan Taksin (for riverside hotels), Ari and Chatuchak. If you are arriving late at night there are plenty of hotels & hostels in the Ratchaprarop and Phaya Thai areas.
Bangkok Airport Rail Link Map

Airport Rail Link – Timetable
From Bangkok Airport to Bangkok City, the journey time is 22 minutes to Makkasan station, 25 minutes to Ratchaprarop station and 26 minutes to Phaya Thai station. The quick journey time on the Bangkok Air Link makes it the quickest and arguably the best way to get from Bangkok Airport to Bangkok City. The first train from Suvarnabhumi Airport leaves at 05.30. The last train leaves at 24.05. From Phaya Thai, the first train to Bangkok Airport is 05.30. The last train leaves at 24.05. The Bangkok Airport transfer service runs throughout the day every 10-15 minutes.
Bangkok Air Link Trains
The Bangkok air link trains have seating on either side with plenty of standing room and space for luggage. The Airport Rail Link train is busy in the morning and evening rush hour. This is not a problem if boarding at Suvarnabhumi Airport and Phaya Thai station. However, if you are boarding at Ratchaprarop station or Makkasan station you may have to queue as the train is often full.
Bangkok Airport Transfer – Tickets & Fares
Airport Rail Link tickets come in the form of small round tokens. You can buy them at the ticket office or at the automatic ticket machines. The ticket machines are touch screen and have an English language option. Simply tap on your destination station and the fare is displayed. The machine accepts 1, 5, 10 baht coins and 20, 50 or 100 baht notes. Airport Rail Link Train Fares start from 15 baht up to 45 baht. Tap your token on the entry gate reader to reach the platforms and put your token in the exit gate slot to exit the station.
Suvarnabhumi Airport train fares to downtown destinations are – 35 baht to Makkasan, 40 baht to Ratchaprarop and 45 baht to Phaya Thai. There is also a stored value card though this is of little interest to tourists. It costs 230 baht to buy with 170 baht of credit. The deposit is 30 baht and 30 baht issuing fee.
Where is the Suvarnabhumi Airport Rail Station?
The Suvarnabhumi Airport Rail Link station is in the terminal basement. This is the best place to exchange money as the rates are better than in the arrivals hall or terminal. There are several shops, cafes, and restaurants. There is also a pay by the hour hotel.
Click here for everything you need to know about arriving & departing Suvarnabhumi Bangkok Airport
The Airport Rail Link (ARL) is the best way to get from Bangkok Airport to the city. The Suvarnabhumi Airport train is your best choice unless you have a lot of luggage or your hotel is nowhere near one of the stations.
Make Sure You Have Travel Insurance!
World Nomads is one of the most trusted travel insurance providers, recommended by Lonely Planet, National Geographic & Nomadic Matt. Get a Quote!

Search, Compare & Book Flights, Trains, Buses, Vans, Ferries & Taxis Online at 12Go Asia