Kidzania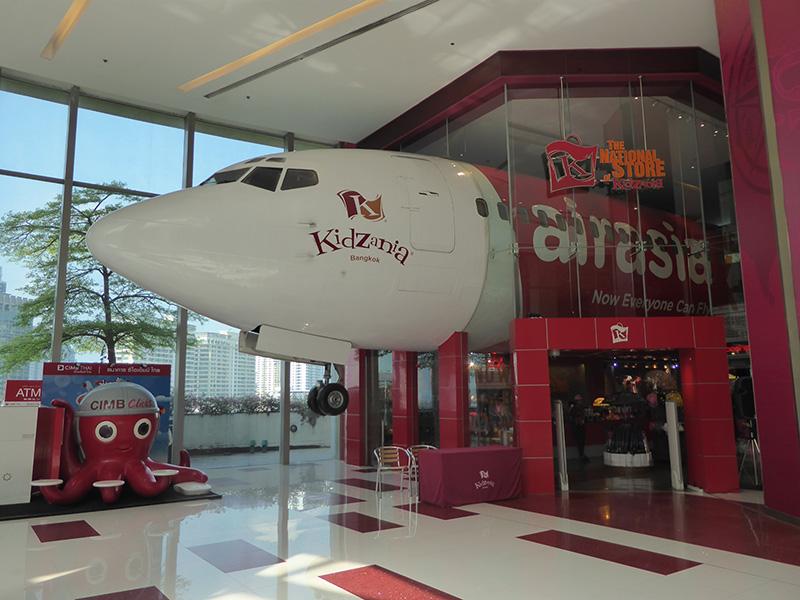 *Kidzania is permanently closed*
Kidzania is an Educational play center with worldwide locations themed as a child-sized replica city with buildings, shops, and vehicles moving around its streets. At Kidzania Children aged 4-14 pretend to work & earn money. There is a variety of jobs for them to choose from. The jobs are sponsored by well-known companies some International such as Coca-Cola and McDonalds and others local to the host country.
How Kidzania Works
At Kidzania the children are paid for their work in kidZos which they can spend in the city?s shops and in other activities. The Children open a bank account and are issued a debit card which they can use in ATM machines around the city to withdraw KidZos. There is a parent lounge with TV, WIFI, computers, reading room, coffee shop, and restaurant.
Parents
Parents of children under 8 years old are not allowed to leave the premises while those aged 8 or over may leave their children and go outside Kidzania. They are not allowed to accompany their children into the city but can take part in some activities. All the children are chaperoned by adult staff and wear electronic bracelets so they can be easily tracked.
Kidzania Jobs
The jobs available at Kidzania include artist, car mechanic, beautician, production engineer, detective, sales agent, dancer, bell ringer. Also urban climber, construction worker, sales assistant (at 7-11), delivery agent, court officer, chef, dentist, designer.
Other jobs are IT specialist, model, fireman, airline pilot, gas station attendant, factory worker, burger flipper (for McDonald?s), sushi chef. Also Doctor, sales rep, musician, reporter, magician, photographer, police officer, DJ, secret service agent, athlete.
Also cheerleader, actor, TV presenter, university student, farmer, security, researcher, vet and more. Uniforms are provided for the relevant job and must be worn.
Training & Role Play
At Kidzania children are trained for each job and then take part in a realistic role-play activity where that training is put to appropriate use. For example firemen get to ride a mini fire engine and put out a real fire with real water, pilots get to fly a simulated take-off and landing in a replica Air Asia 737, chefs get to cook a real meal and eat it, doctors and dentists get to treat lifelike dummies in replica hospital facilities, car mechanics get to change the wheels on a replica car, models get to take part in a fashion show and sales reps can roam the city selling services such as insurance to other kids while banking the commission.
Education
The educational aspect of Kidzania is that it shows in a realistic way of how jobs are done. Children are also allowed to go shopping and watch shows, take a driving test, and take a sightseeing tour of the city on the tourist bus. All of this takes part in a city that features scaled-down child-sized replicas rather than life-size. For children aged 4 and under, there is Urbano?s House which features educational toys and activities suitable for younger children.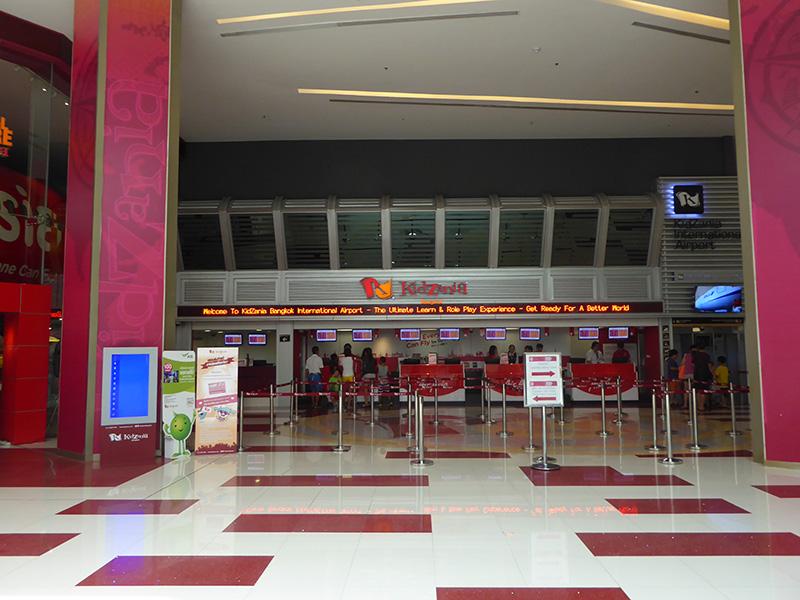 ?
The number of activities your child can do at Kidzania is unlimited though the average time spent in Kidzania is 5 hours. You need to plan your child?s choice of activities before you start. Each activity takes between 15-45 minutes so you need to be selective.
Where is Kidzania?
Location: 5th Floor, Siam Paragon.
District: Ratchaprasong
Opening Hours: 10.00-17.00 Monday-Friday, 10.30-20.30 Saturday-Sunday
Kidzania Admission:
Kids (4-14) 900-baht Weekdays, 1080-baht Weekends,
Kids (2-4)?? 540-baht Weekdays, 648-baht Weekends
Babies (0-2) Free
Adults 540-baht Weekdays, 648-baht Weekends
Kidzania Online tickets are 15% cheaper. Book here?https://widget.globaltix.com/product/listing
Kids get a free 50 KidZos voucher and the number of activities is unlimited during the admission period. No re-admission.
Getting To Kidzania: BTS Station Siam (exit 3 or 5)
Map