Avani Riverside Bangkok
The Avani Riverside Hotel in Bangkok is a new addition to the riverside skyline opening in 2016. Avani Riverside is nestled just behind the Anantara Riverside on top of Riverside Plaza Mall. The hotel is designed in a modern, contemporary style featuring all the essential facilities that a modern traveler could wish for. The hotel?s highlight is the rooftop area which contains an infinity pool, Attitude Rooftop Bar & Seen Restaurant. The views from the rooftop, of the Chao Phraya River, are outstanding as it flows between the city & the sea.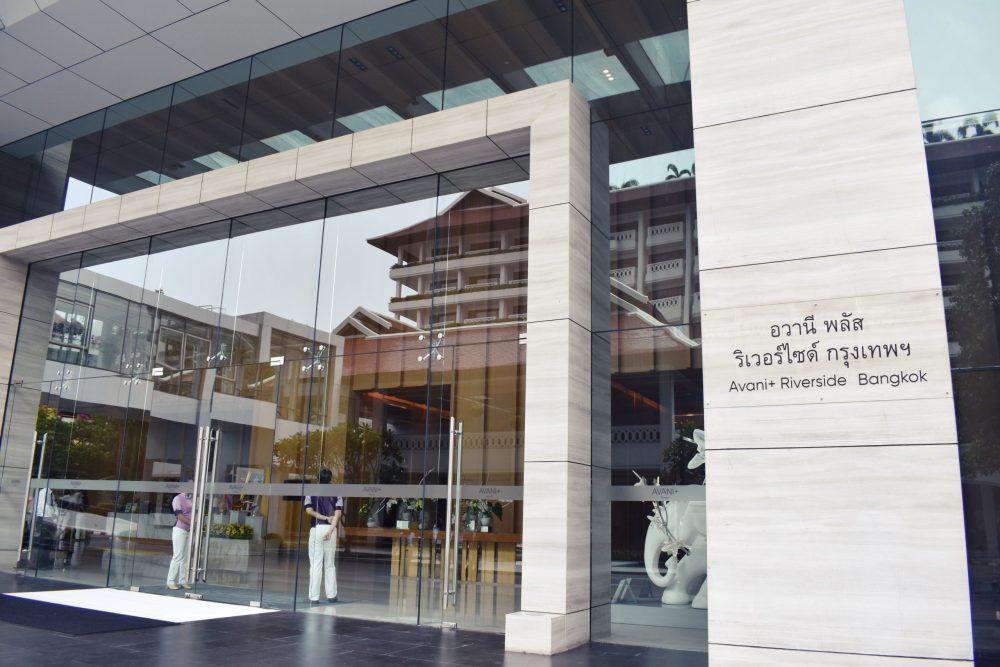 Avani Riverside Location
The Avani Riverside has a good location on the banks of the Chao Phraya River, in a quiet, peaceful area that is easily accessible to Bangkok?s tourist attractions, shopping & nightlife. A shuttle boat connects the hotel to Sathorn Pier where you can access express river boats & the Skytrain. The hotel sits on top of Riverside Plaza, a lifestyle mall with a host of shops, cafes & services.
Avani Riverside Rooms & Suites
The accommodation comprises 226 rooms & 24 suites featuring modern, stylish design & decor. There are 6 categories of rooms & suites, from deluxe double rooms to 3 bedroom suites.
All of the rooms come equipped with modern facilities. Basic room facilities including
Double or Twin beds
Rain Shower
Internet Protocol Cable TV
IDD Telephone
Free WiFi
In-Room Safe
Minibar
Tea & Coffee Maker
Writing Table
Sitting Area
Bathrobes & Slippers
Towels & toiletries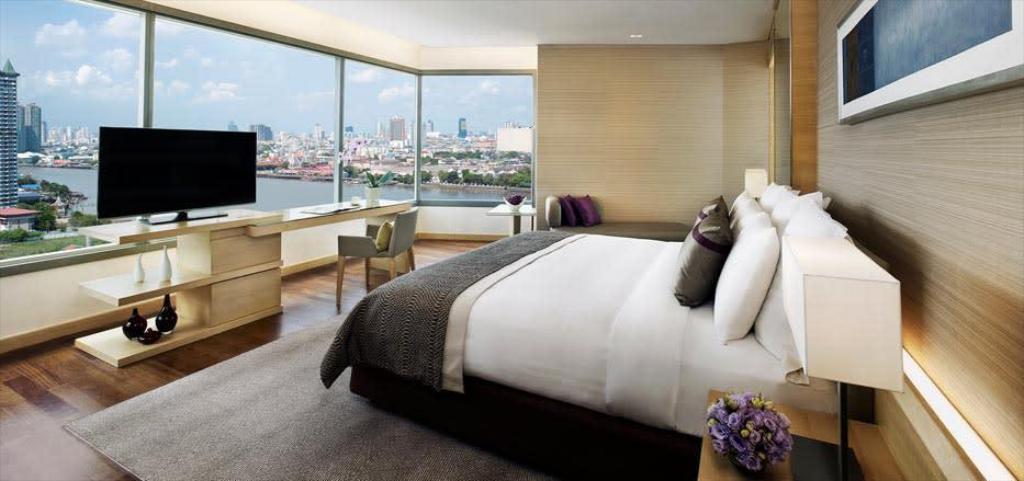 Suites have a bathtub with river views, a sofa & panoramic views of the river. Some suites have a living room, kitchenette with a dining space, and an extra bathroom.
Avani Riverside Bangkok Facilities
Avani Riverside has a good range of facilities. The staff speaks 7 languages, English, French, German, Chinese, Korean, Japanese & Thai.
Facilities include
24-hour reception
Infinity Pool
Fitness Center
Shuttle Boat
Coffee Shop
Snack Bar
24 hour 7-11 on the ground floor
ATM
Luggage Storage
Wheelchair Access
Business Center
Free WiFi
Laundry
Pushchairs
Babysitting Service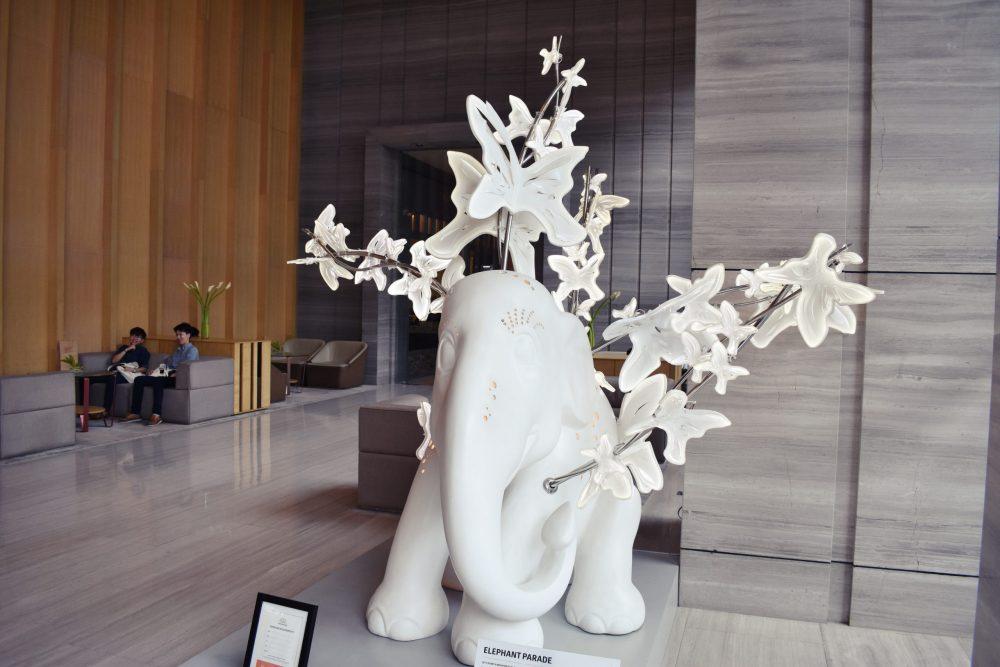 Avani Riverside Restaurant
The Avani Riverside Restaurant is
Seen Rooftop Restaurant ? Gourmet
Skyline ? International
The Pantry ? 24 Hour Deli
The Skyline has a buffet & a la carte menu of international choices including Thai, salads, soups, seafood, pizza, pasta, burgers, Indian & Thai curries & desserts. Skyline is open for breakfast, lunch & dinner from 06.00-22.30 daily. The Pantry serves up bread, pastries, salads & sandwiches as well as fresh coffee & juices. The Pantry is open 24 hours. More dining choices are available just across the road at the Anantara Riverside.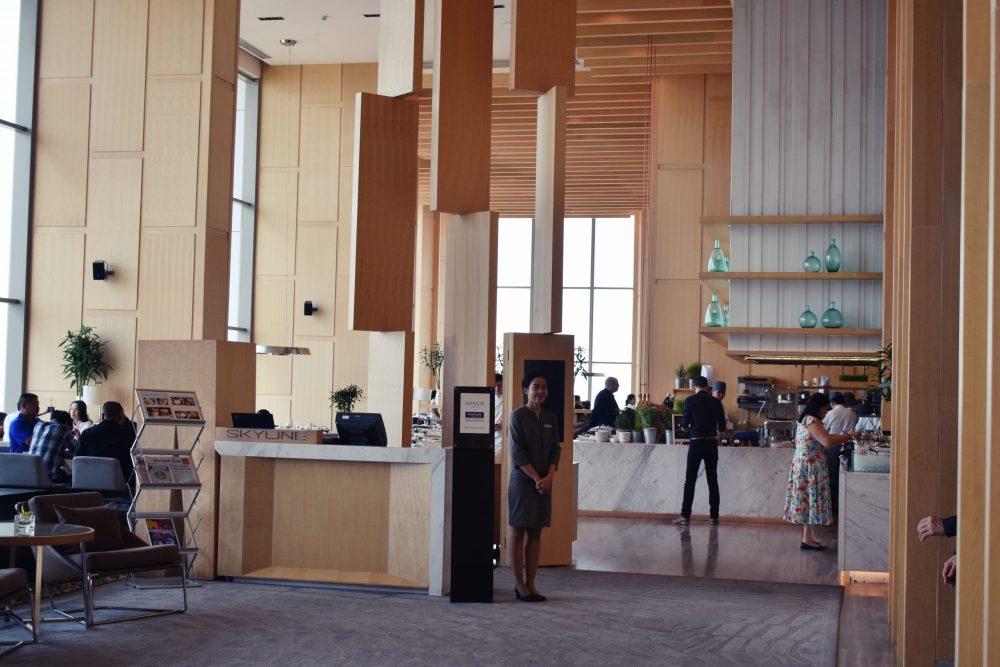 Avani Afternoon Tea
High Tea is served every day from 14.00-18.00 at the lobby long bar on the 11th floor. The tea comes as a set for two people. It features one pot of tea per person and a selection of savory & sweet treats. The savory includes prawn cocktail, parma ham & smoked salmon. Sweet treats include mango salad, tofu cheesecake & a chocolate handbag! There are also mini baguettes with a selection of jam. The cost for two people is 950 baht plus tax & service.
Seen Rooftop Restaurant
Seen Rooftop Restaurant is one of the most stunning locations in Bangkok for a romantic dinner with a river view. The 26th-floor 80?s art deco-inspired restaurant features both indoor & outdoor dining areas & specializes in premium gourmet seafood with a Brazilian ? Portuguese twist. Local & International DJ?s provide the entertainment spinning tunes late into the night. Friday nights feature an additional live set with sax & percussion. Seen is open daily from 18.00-01.00.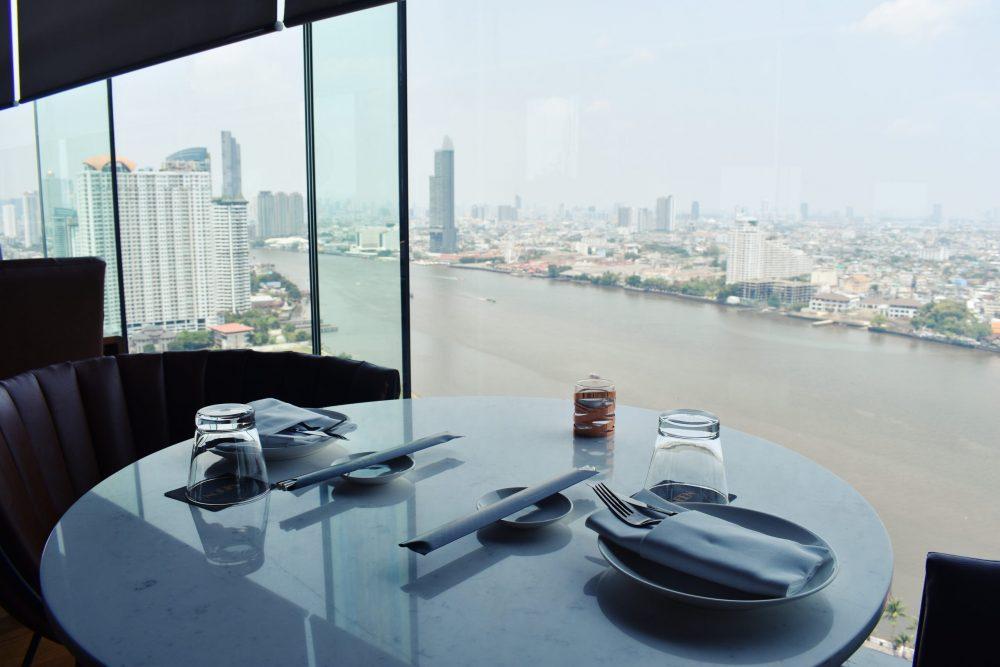 Avani Riverside Rooftop Bar
Attitude is the chic Avani Riverside Rooftop Bar on the 27th floor, above Seen. The bar has magnificent panoramic views of the Chao Phraya River & the city skyline. The nicest spot is the green faux grass area in the central area featuring comfortable sofas & candlelit tables. The Avani Riverside Rooftop Bar is open from 18.00-01.00 daily.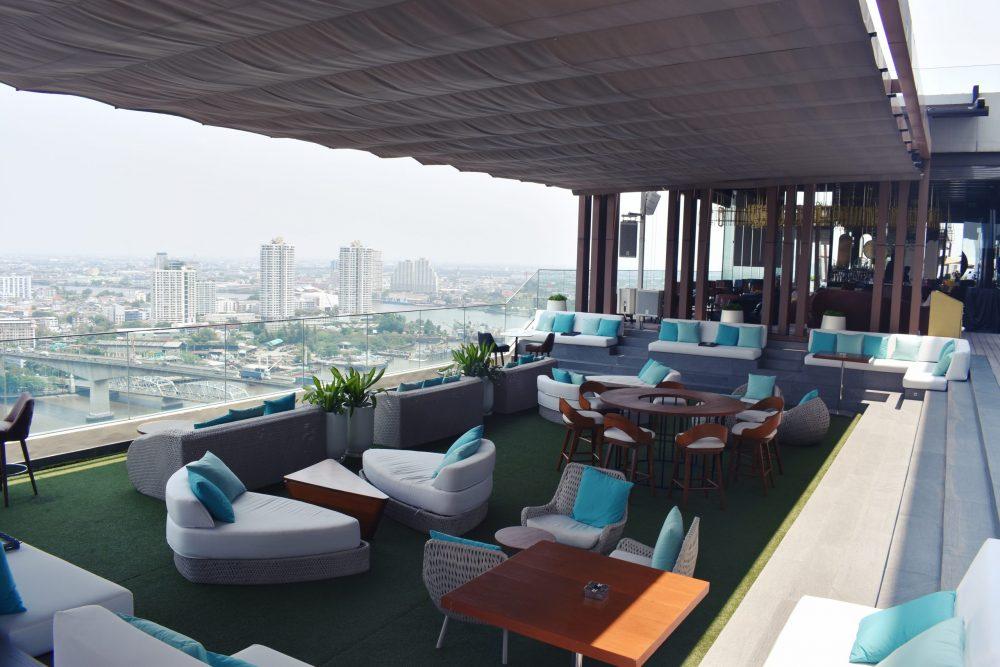 Drinks
Wine by the glass 420-755 baht
Wine by the bottle 2000-42000 baht
Cocktails 390-400 baht
Spirits 360-680 baht
Spirits by the bottle 4500-9450
Small Beer 240-300 baht
17% Tax & VAT are added to all prices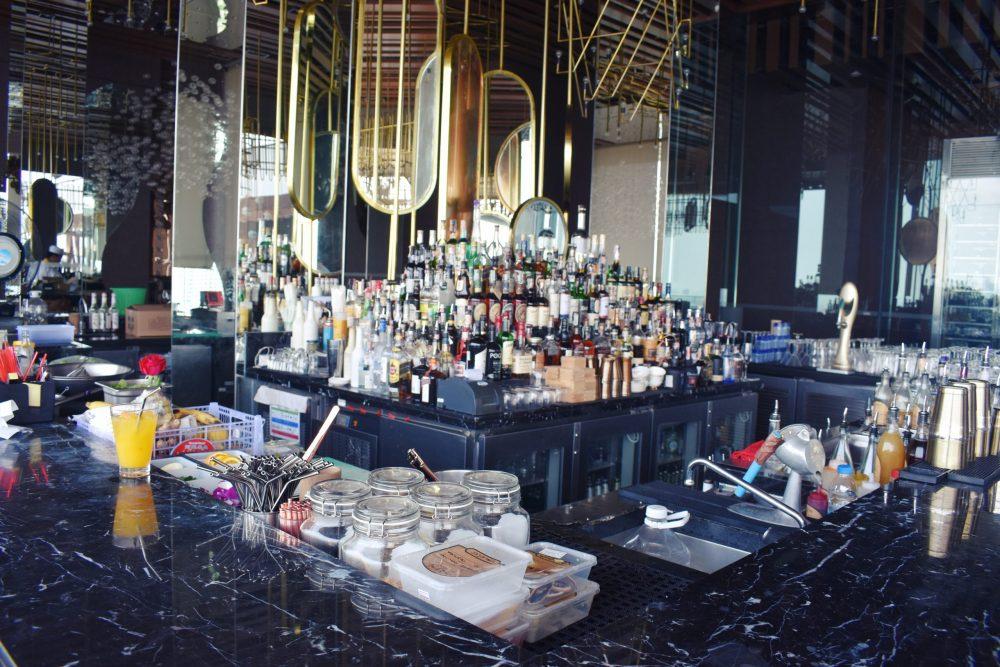 The Long Bar
The Long Bar at Avani Riverside is the hotel?s bright contemporary lobby bar. Long Bar serves a selection of Thai & Western snacks along with a tapas menu.? Opening hours are 11.00-23.00 daily.
Avani Riverside Plaza
Avani Riverside Plaza is a three-floor community lifestyle mall below the hotel with a selection of cafes, restaurants, shops, banks, a currency exchange (with good rates), a Muay Thai gym, and a kid?s play center. Familiar brands at Avani Riverside Plaza include Starbucks, Burger King, Dairy Queen, Boots & more. Avani Riverside Plaza even has a mechanical bull if you fancy some fun.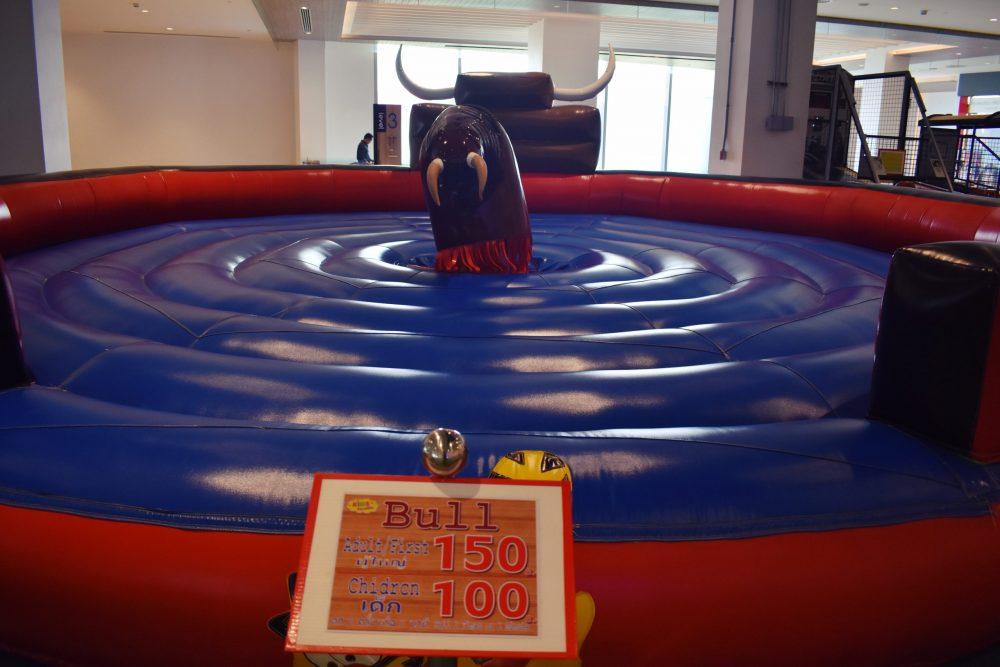 Fitness Center
Avani Riverside has a fully-equipped gym, Avani Fit.
Aerobic Machines
Weight Training Facilities
Yoga
Avani Riverside Infinity Pool
The Avani Riverside Infinity pool is one of the best in Bangkok with a fantastic view of the Chao Phraya River below.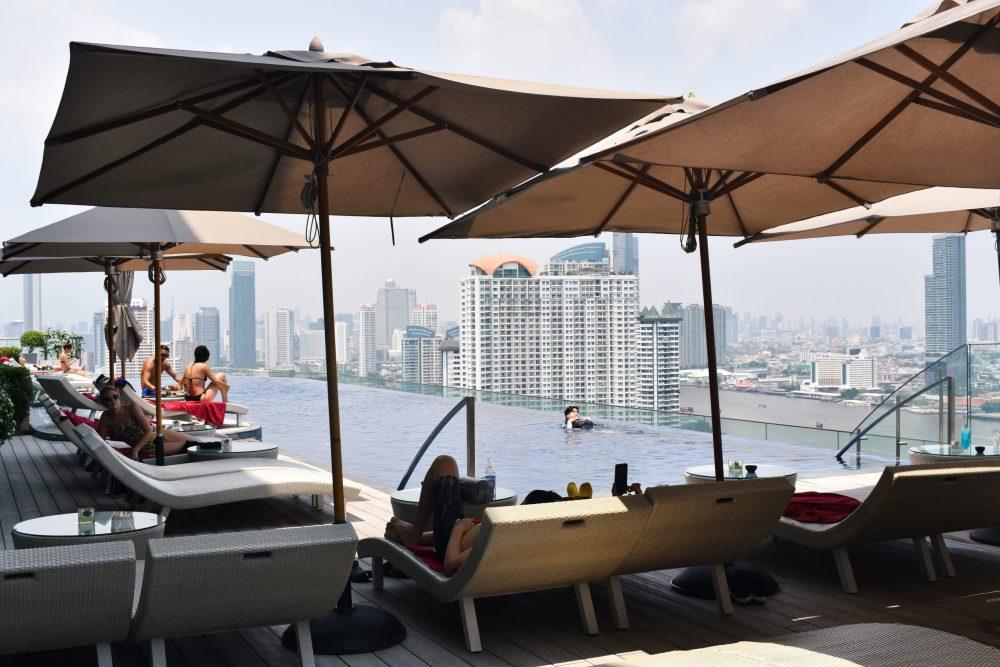 A pool bar provides a full range of drinks. The pool is open from 06.00-20.00.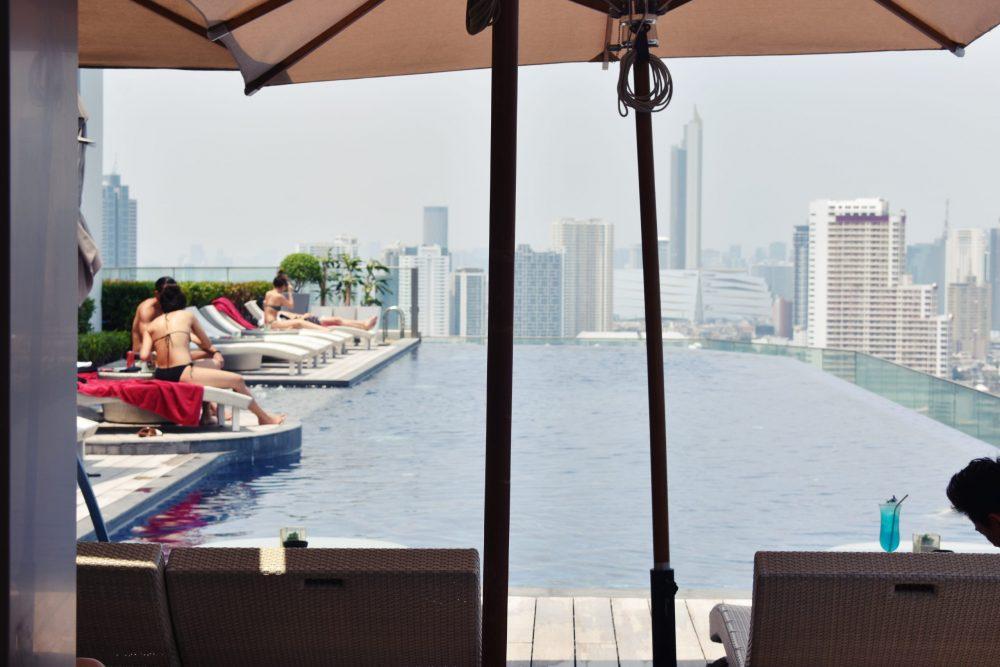 Bangkok to Chiang Mai by Train ? Travel in a First Class Sleeping Compartment
Bookings available up to 1 year in advance
Avani Riverside Shuttle Boat
Guests at the Avani Riverside can use the Anantara Shuttle Boat service. The boat departs from the Anantara Pier every 15-30 minutes from 06.00-24.00. The boat goes to Sathorn Pier where you can change to the BTS Skytrain or the Chao Phraya Express River Boat.
The service is for guests only though you may use the boats if you are going to & from the hotel for meetings, dining, drinking, or visiting Riverside Plaza.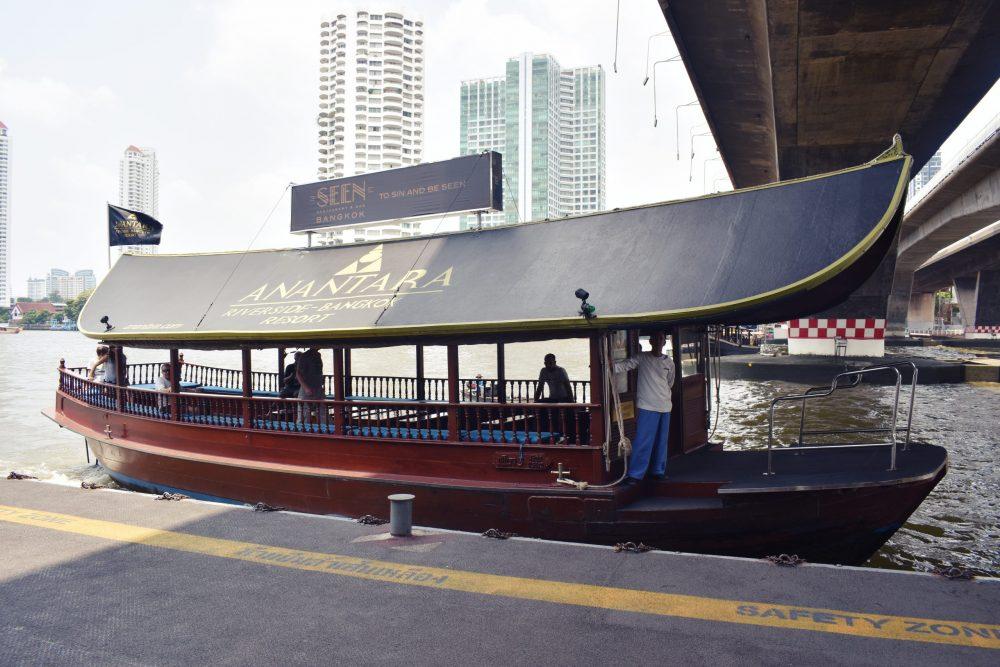 Landmarks Nearby
There are no famous sights near the hotel. Asiatique is one of Bangkok?s most popular night time haunts with bars, restaurants, shops, shows, a giant Ferris wheel & a market. It is on the opposite side of the river to the hotel but is easily accessible by taxi. Read more here.
Asiatique
First Presbyterian Church Samray ? A distinctive looking small church on the riverbank. Open early evening.
Wat Baannaamchohn ? A small temple a few minutes walk from the hotel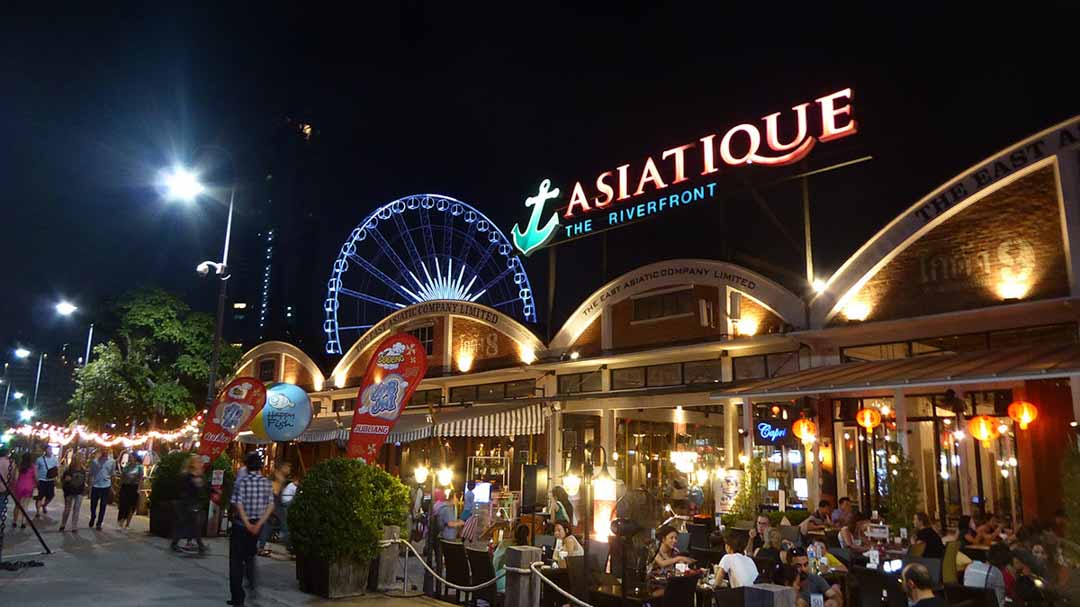 Avani Riverside Bangkok Video
Want to see more? Check out this video to learn more about the most Iconic hotel in Bangkok.
Book Your Stay at the Avani Riverside Bangkok
Avani Riverside Bangkok is one of the best value mid-range hotels on the river. You also get access to many of the facilities at the luxury Anantara Riverside which is next door. The rack rates for Rooms & suites are from 3500 to 20,000 baht per room/suite per night. A tax of 17% is added to all prices. The more exclusive rooms & suites should be booked in advance. Check out the latest offers on Agoda & Bookingcom here
Book Avani Riverside with Agoda
If you book through the link above, we receive a commission. Agoda or Bookingcom share their commission with us. You do not pay more. You pay the same as booking direct. If you have an account with Agoda or Booking you can log in at the confirmation stage and use Agoda cash, Genius discounts, coupons, or codes. We are an independent website. All revenues we make go to support, update, maintain & improve Tourist Bangkok.
How to get to the Avani Riverside Bangkok
Suvarnabhumi Airport (BKK) ? If you are staying at the Avani Riverside, we recommend you take a private transfer from Suvarnabhumi Airport. There are three classes to choose from. Click on the link for more information & booking.
A VIP Meet & Greet service is available that includes fast-track immigration clearance, a hostess to escort you to your waiting transport & a porter for your luggage. Check here for details & booking.
Don Mueang Airport ? From Don Mueang you can take a private or shared transfer. There are two classes to choose from. Click on the link for more information & booking.
?
Local Transport
Taxi ? The hotel can arrange a taxi for you or you can hail one on the street. Beware of taxis that hang around on the street near the hotel. These taxis do not use the meter, overcharge & will try to take you to fake gem shops & worse. Never ask a taxi driver for recommendations, they will only take you to places that pay them a commission.
Tuk-Tuk ? If you would like to use a tuk-tuk, walk up to Charoen Nakhon Road & hail a passing one. The same as for taxis, avoid ones that park & hang around near the hotel for the same reasons as taxis above.
BTS Skytrain ? Saphan Taksin Station is a 15-minute journey on the Avani Riverside shuttle boat. The BTS Skytrain is one of the most convenient ways to get around Bangkok. You can also take a taxi from the hotel to Pho Nimit BTS Station, a 10-minute journey.
Avani Riverside Shuttle Boat ? There is a free shuttle boat from Sathorn Pier (next to BTS Saphan Taksin Pier) to the Anantara Pier.
Chao Phraya Express & Tourist Boats ? Both the Express (Orange Flag) & Tourist (Blue Flag) depart from Sathorn Pier.
Avani Riverside Bangkok Map