Oriental Hotel in Bangkok
The Oriental Hotel in Bangkok was the first luxury hotel in Thailand. It enjoys legendary status in Asia & is renowned for its opulence, its classic colonial-era style, service & excellence. The newly renovated hotel has retained its original elegance while embracing the latest 21st-century technology & convenience. In 2008 the hotel was officially renamed the Mandarin Oriental.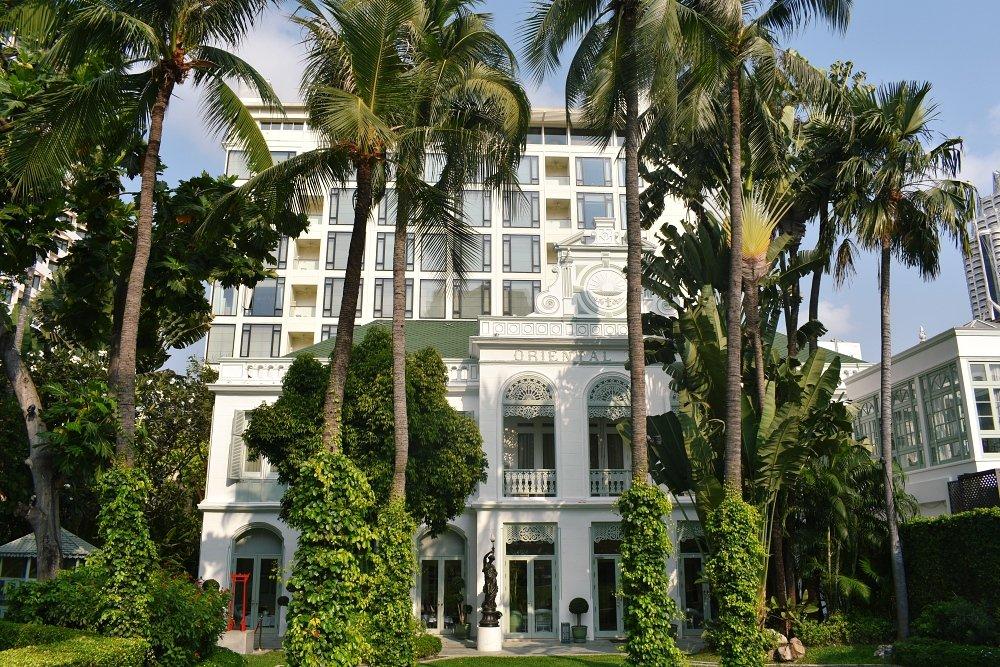 Mandarin Oriental History
The Oriental was the first five-star hotel in Bangkok & Thailand. The original hotel was built in the middle of the 19th century when Thailand was known as Siam. It was a resting place for foreign sailors. Unfortunately, it burnt down in 1865 but was eventually rebuilt in 1876 & was named "The Oriental". The hotel was taken over in 1881 by a danish sailor H.N. Anderson & Siam's Prince Prisdang. They later hired the Italian architects, Cardu & Rossi to redesign the building as a luxury hotel. The result was the Authors Wing which is still standing today, though it has been renovated over the years.
Royalty & Authors
The Oriental became the place to stay in Bangkok, gaining royal approval from King Chulalongkorn (Rama V) who used the hotel to host important foreign guests. The hotel has also been host over the years to many famous movie stars, musicians & in particular famous literary authors. John le Carre, Noel Coward, Somerset Maugham, Barbara Cartland, Peter Ustinov, & Graham Greene all stayed at the Oriental.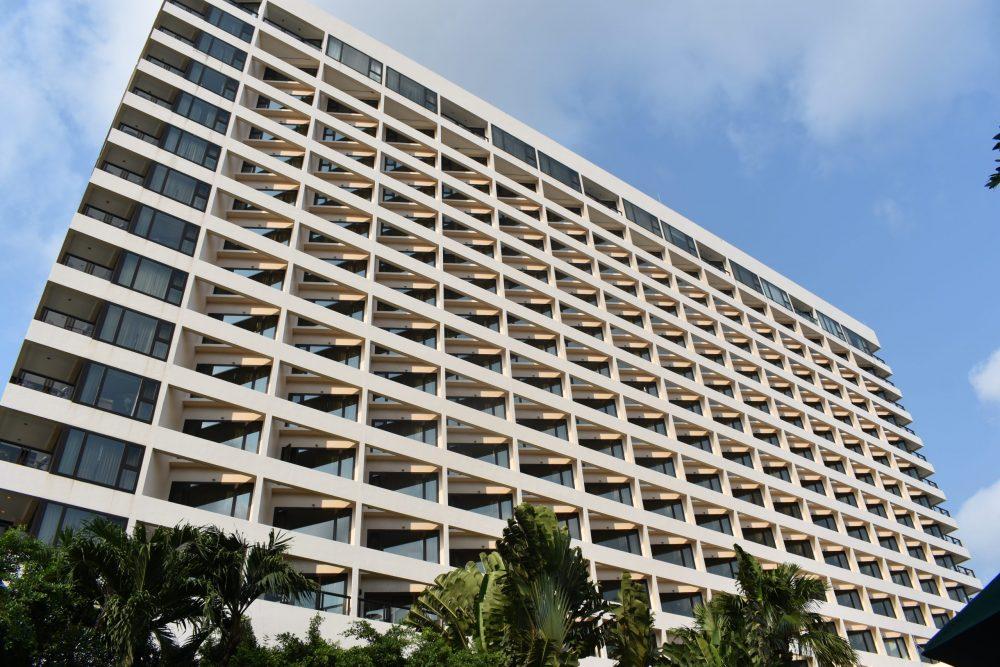 Oriental Hotel Location
The Oriental has an excellent location on the banks of the Chao Phraya River, a short walk from public transport, restaurants, bars & shopping facilities. The hotel occupies space on both sides of the river with the main hotel area on the Bangkok side while the Oriental Spa, Fitness Center, Oriental Cooking School & Sala Rim Naam are located directly opposite on the Thonburi side. A shuttle boat connects the two sides.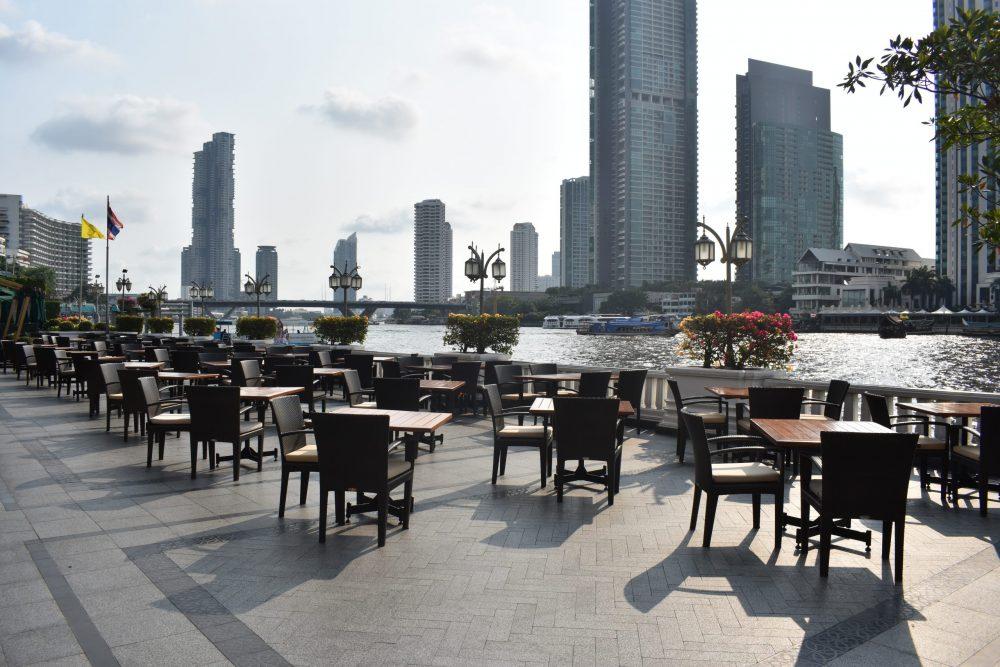 Rooms & Suites
The accommodation comprises 271 rooms & 60 suites tastefully decorated in a classic Thai style with teak wood furnishings & Thai silk sourced from Jim Thompson. There are 19 categories of rooms & suites, from deluxe double rooms to an ultra-luxury penthouse suite.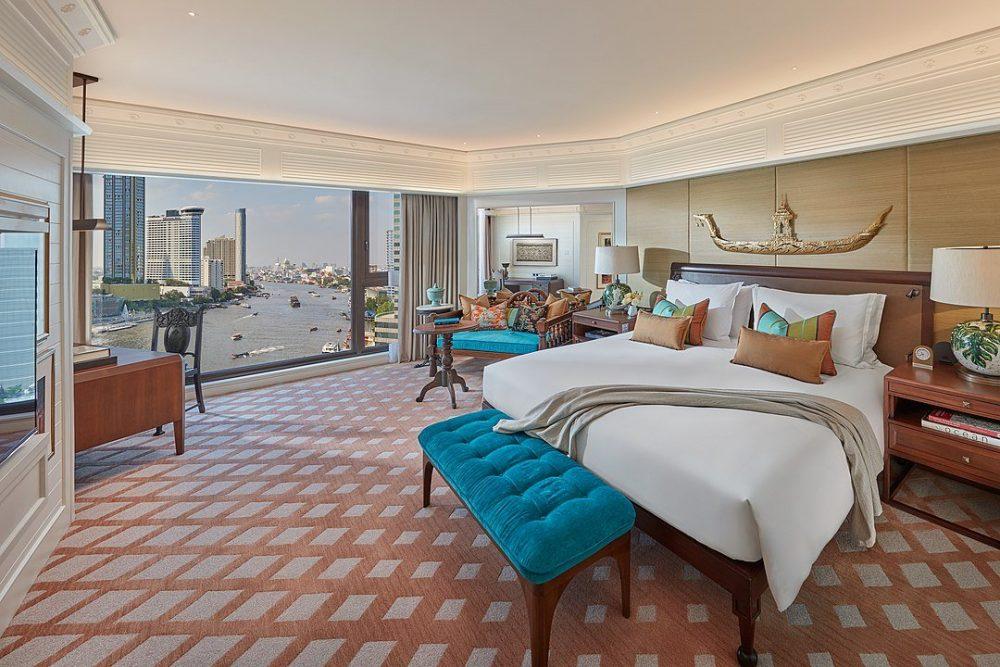 All of the rooms come equipped with modern facilities. Basic room facilities include double or twin beds, shower & bathtub, large flat-screen smart TV with movie library, Bluetooth speakers, sitting area with sofa, a large refrigerator, minibar, luxury tea & coffee maker, clothes steamer, silk bathrobes, daily fresh fruit & flowers, towels & toiletries. If you want to dine in your room there is a room service menu & a butler service is available if required.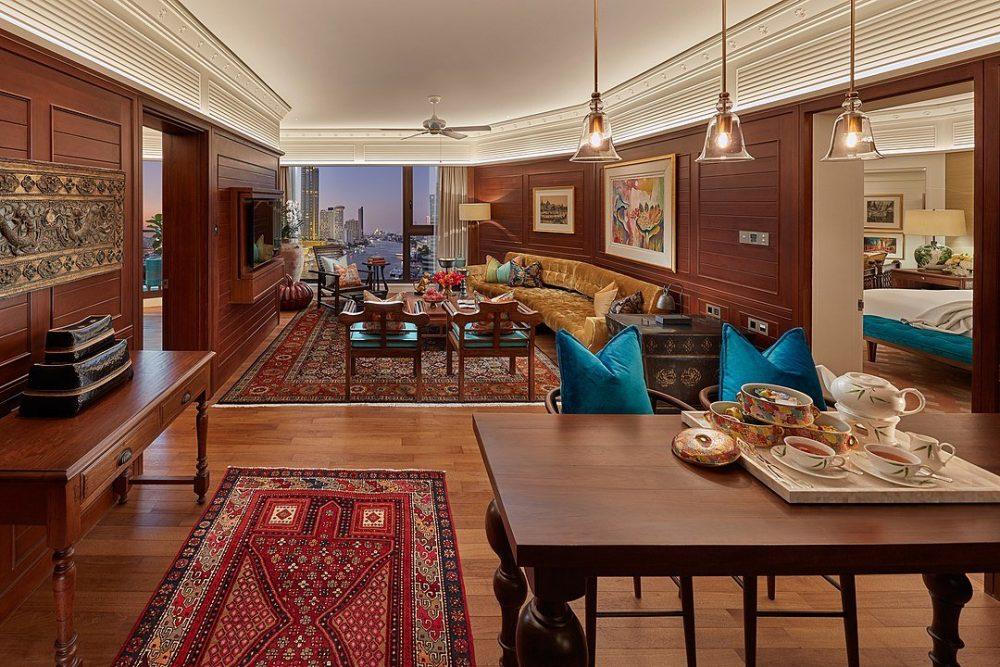 Some rooms have a private balcony with river views & seating, floor to ceiling glass windows, a private terrace, a private dining room, a walk-in closet, & a pantry. Suites are single or split level & feature a separate living area, one or two bedrooms. Some suites have a dining room, a study, a private kitchen, an entertainment room, a conservatory & a private spa & fitness rooms.
The Authors Wing
The Authors Wing is the original Oriental Hotel Bangkok building which recently celebrated its 140th birthday. The colonial-style building is in a beautiful tropical garden setting & is much the same as it originally was despite having had a recent facelift.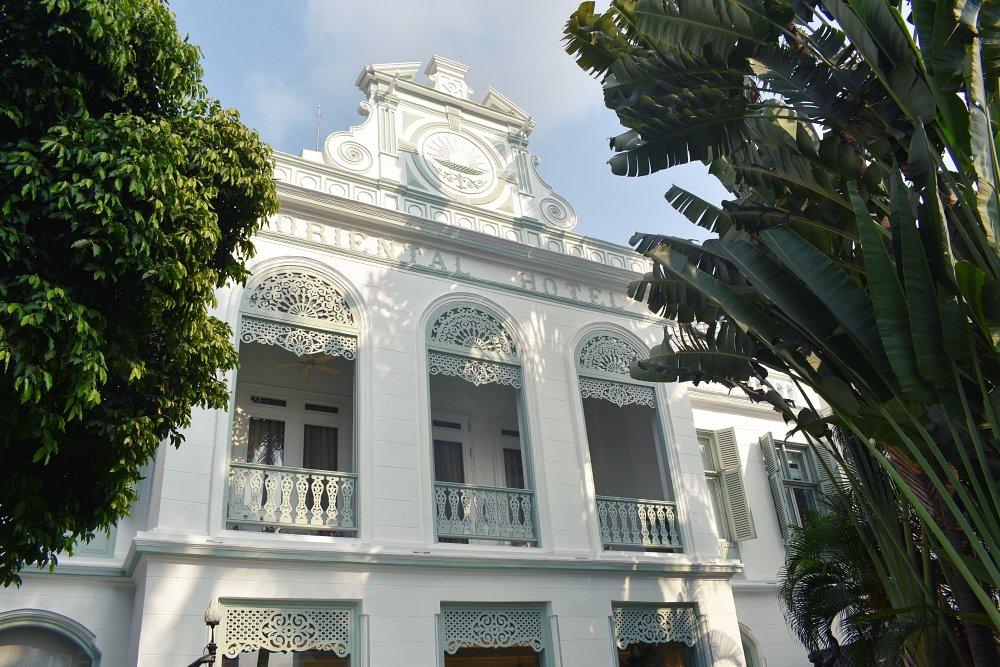 The light & bright interior decor follows a white & cream color theme, furnished with elegant white wicker furniture & hand-painted cushions. The floors are made of white marble while potted palm trees complete the tropical ambiance.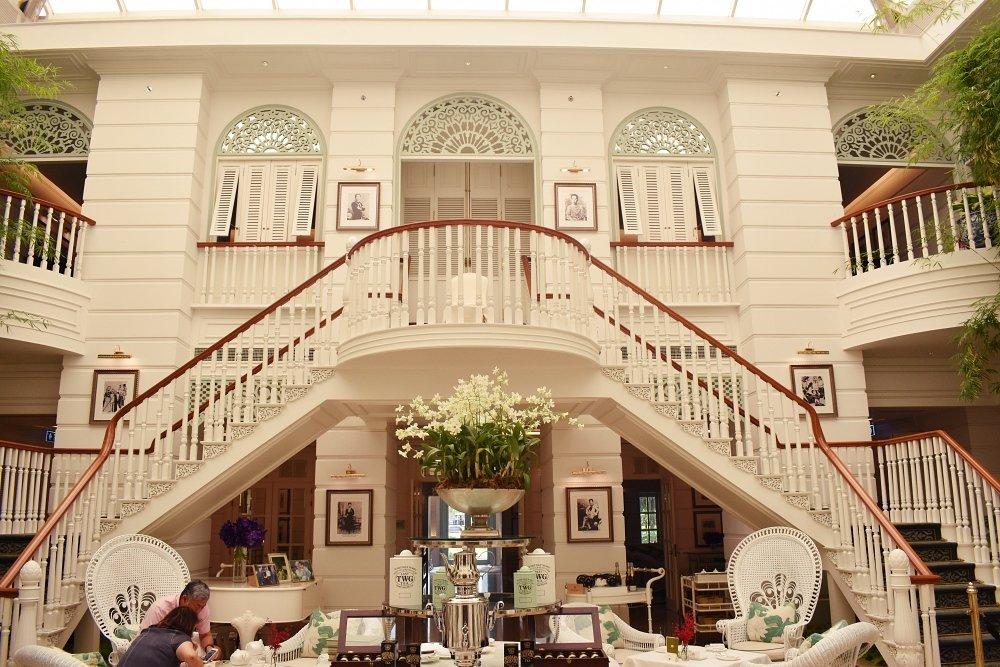 There are framed photos of famous writers who stayed at the hotel on the walls, Joseph Conrad, Graham Greene, Somerset Maughan & John le Carre to name a few. The highlight is the Authors Tea Lounge & an imperial style double staircase which leads to the opulent 400,00 baht a night, 6 bedroom Grand Royal Suite. There are also 4 smaller suites named after famous authors who spent time as guests at the hotel.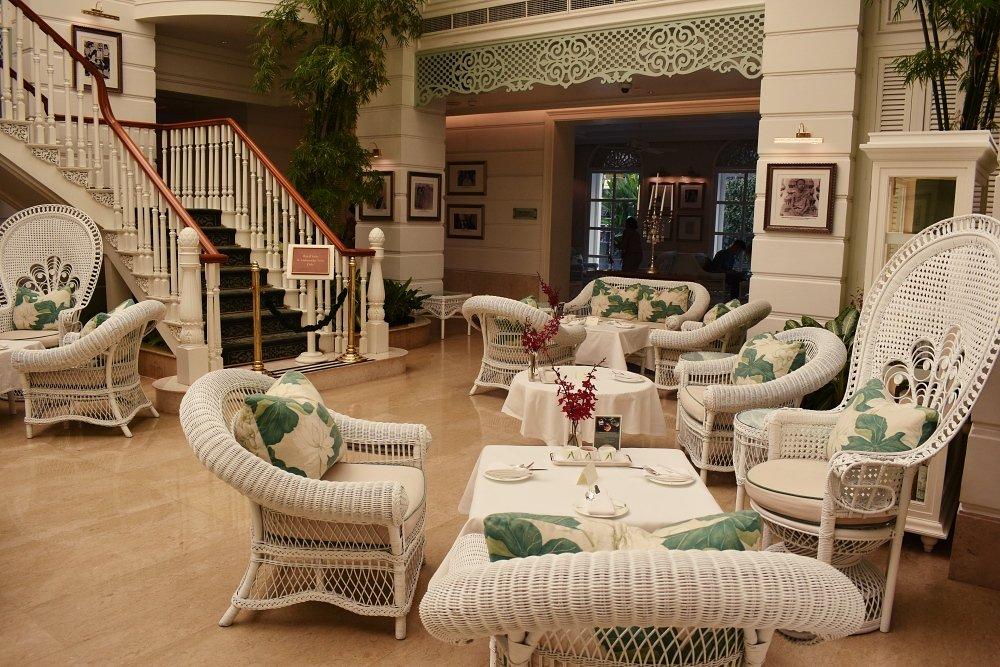 The Giant Swing
In front of the building is a mini replica of the Giant Swing, one of many iconic symbols of Bangkok. Buried underneath the red swing is a vacuum-sealed time capsule containing a wide variety of items that were in use in the 1980s. The purpose of the capsule was to commemorate 75 years of the Louis T Leonowens company who were at one time involved in the ownership of the hotel. The company logo is the giant swing as according to their company history they donated the wood that was used to rebuild the modern giant swing that exists today.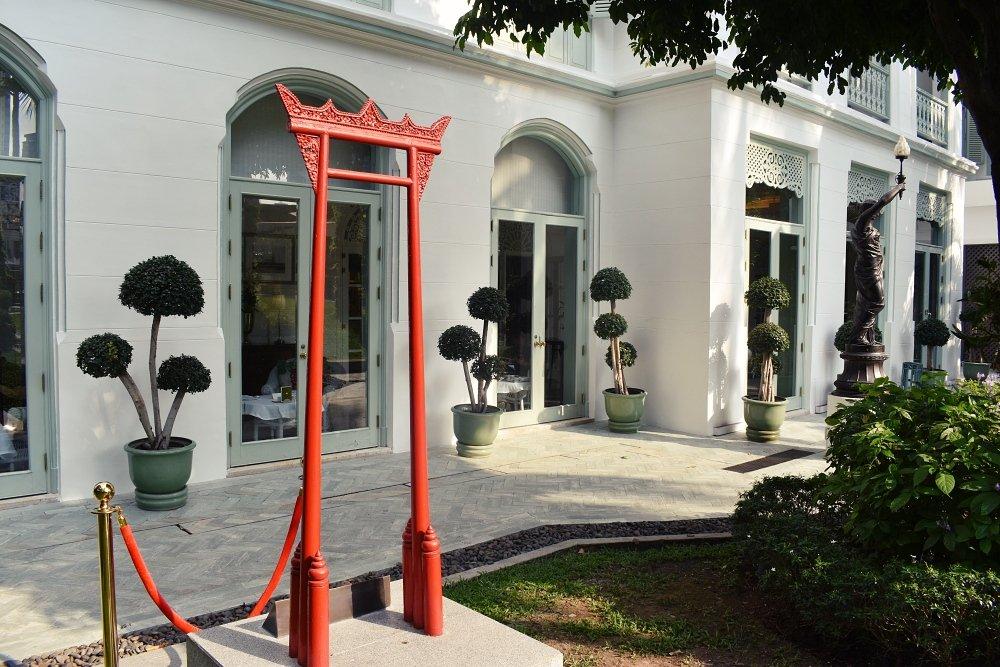 The Time Capsule
The time capsule is shrouded in mystery as there is little media evidence of its existence or Leonowen?s past involvement in the hotel which is now owned by the Mandarin Oriental Group. The clue may be in the name, Leonowens. Louis T?s mother was none other than the famous (in western countries) Anna Leonowens of Anna & the King of Siam fame, a fictionalized book & two Hollywood movies based on her diaries. Anna Leonowens did exist and was in fact the English teacher of the children & wives of King Mongkut (Rama IV) & lived at the royal court as did Louis.
The diaries, books & movies are banned in Thailand as they are deemed historically inaccurate and insulting to the royal family. Leonowens was eventually dismissed from the court after the death of King Mongkut by his son & successor King Chulalongkorn (Rama V). The time capsule is due to be opened in 2055.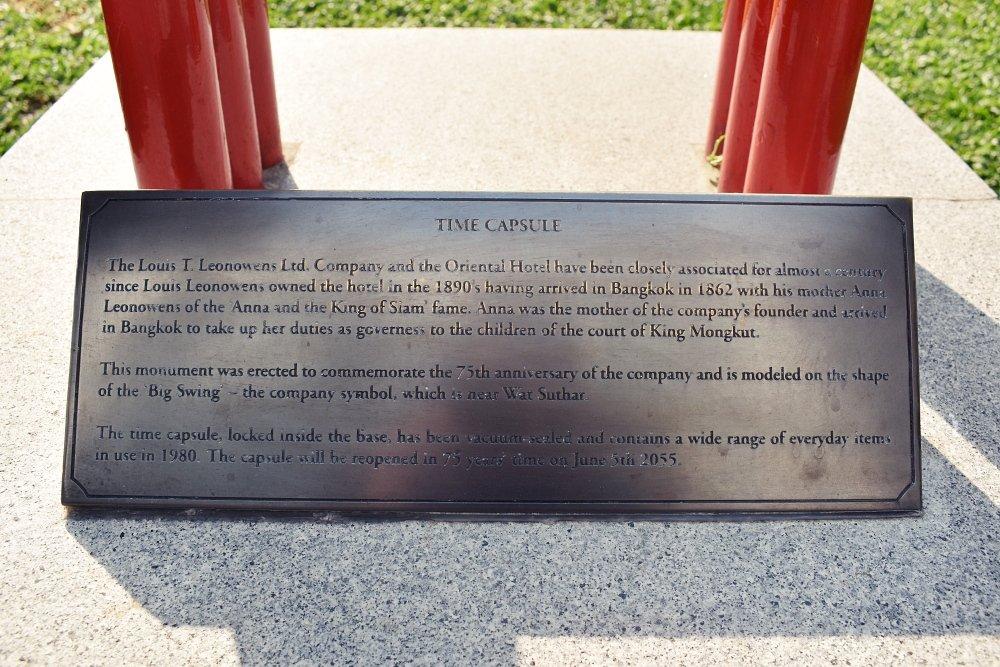 The Garden Wing
The 10-story Garden Wing, built-in 1958 is located behind the author?s wing. It was recently renovated & consists of flat & split-level ?Chao Phraya? suites containing sleeping, living & dining areas. Each suite has floor to ceiling windows, & a balcony with garden & river views. Service is provided by a complimentary butler. On the first floor is a permanent exhibition on the history of the hotel.
The River Wing
The River Wing was built in 1976 & is where 270 of the hotels 331 rooms are located. The deluxe two-bedroom suites are named after famous former guests. if you so wish you can request suites named after Barbara Cartland, Gore Vidal, Graham Greene, Wilbur Smith, John le Carré,& Jim Thompson, & Norman Mailer. Other suites are named after famous ships. The top floor is occupied by the Oriental Penthouse, a 2 bedroom ultra-luxurious suite featuring a famous old pineapple canopy bed, a wrap-around terrace with amazing river views & even a state of the art entertainment room. It's also the most expensive place to stay in Bangkok at 450,000 baht a night & don't forget the tax, that's another 17%!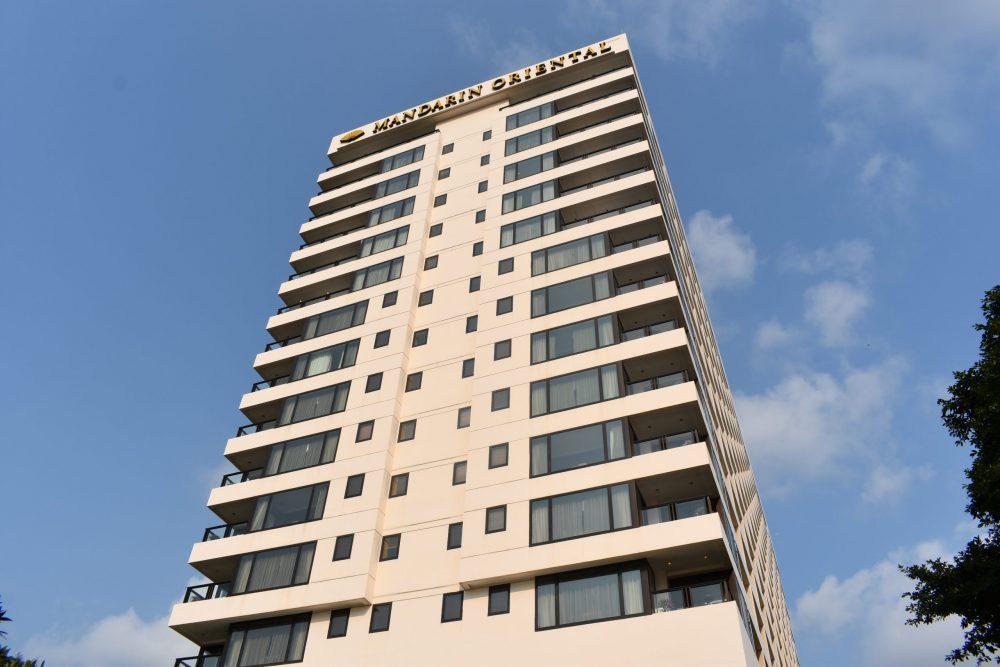 Oriental Hotel Bangkok Facilities
The Mandarin Oriental has everything you could wish for. The staff speaks 6 languages, English, French, German, Chinese, Japanese & Thai. The only downside is the extra charge for wifi of 700 baht per 24-hours. Considering the room prices you would expect it to be free.
Facilities include?
24-hour reception
2 Swimming Pools
Fitness Center
Sports Center
Spa
Cooking School
Private Butler Service
Shuttle Boat
Garden
Library
Coffee Shop
Snack Bar
ATM
Luggage Storage
Wheelchair Access
Business Center
WiFi ? 700 baht for 24 hours
Beauty Salon
Laundry
Kids Entertainment ? kids club, Muay Thai lessons, cooking classes, PlayStation & Xbox + games, board games & puzzles
Pushchairs
Babysitting Service
?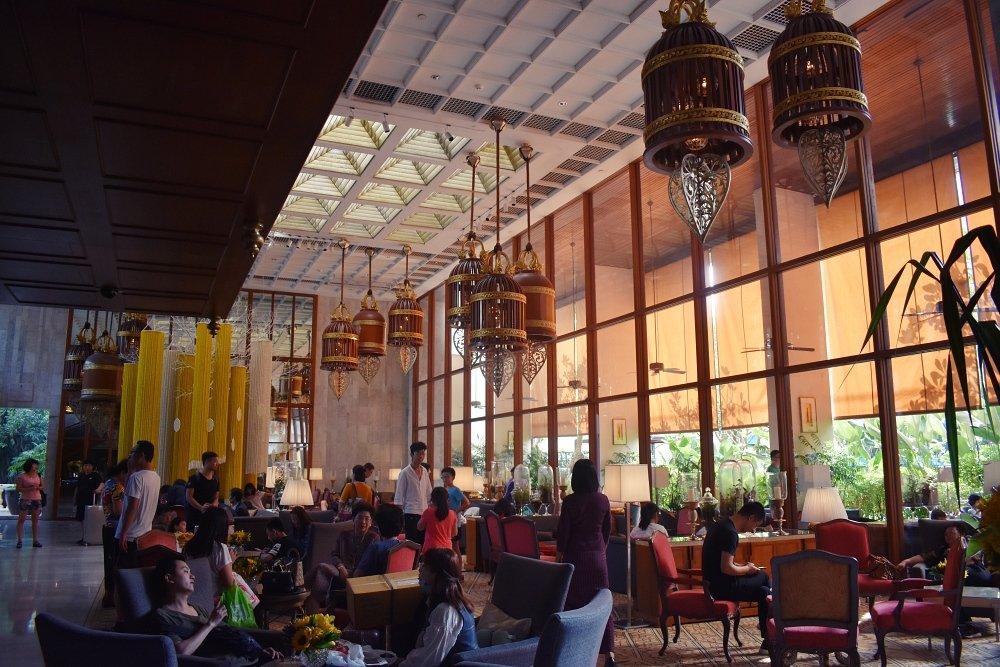 Mandarin Oriental Bangkok Restaurants
The hotel has 9 restaurants some of which are among the most famous in Bangkok serving Thai, Chinese, Seafood, Steak, French, Italian, Japanese, BBQ & International Buffets. They are
Le Normandie: Contemporary French cuisine
Lord Jim's: Seafood and prime cut grill
Sala Rim Naam: Traditional Thai cuisine
Terrace Rim Naam: Authentic Thai dishes
The China House: Classic Chinese cuisine
Riverside Terrace: International BBQ
The Verandah: International all-day dining
Ciao Terrazza: Italian cuisine
Kinu by Takagi: Japanese Kaiseki dining
Oriental Bangkok Thai Restaurant
The nicest spots for a romantic dinner with great views of the river are the Riverside Terrace which features a nightly barbecue & Terrace Rim Naam on the opposite side of the river. Terrace Rim Naam has a stunning riverside location and great views of the passing river life. Terrace Rim Naam is the hotel's a la carte Thai restaurant serving authentic cuisine from all regions of Thailand. Sala Rim Naam, also on the opposite side of the river is a charming old traditional teakwood pavilion. The Sala Rim Naam restaurant features a choice of fixed tasting menus along with a Thai cultural & traditional dance performance.
Michelin Stars
The Mandarin Oriental Bangkok restaurant, Le Normandie has two Michelin stars & a reputation as one of the best fine dining experiences in Bangkok.
The Oriental has the finest breakfast in Bangkok, served buffet style on the riverside terrace. All of the Mandarin Oriental Bangkok restaurants have a strict dress code from 18.30, long trousers & covered shoes for men & smart elegant dress for women.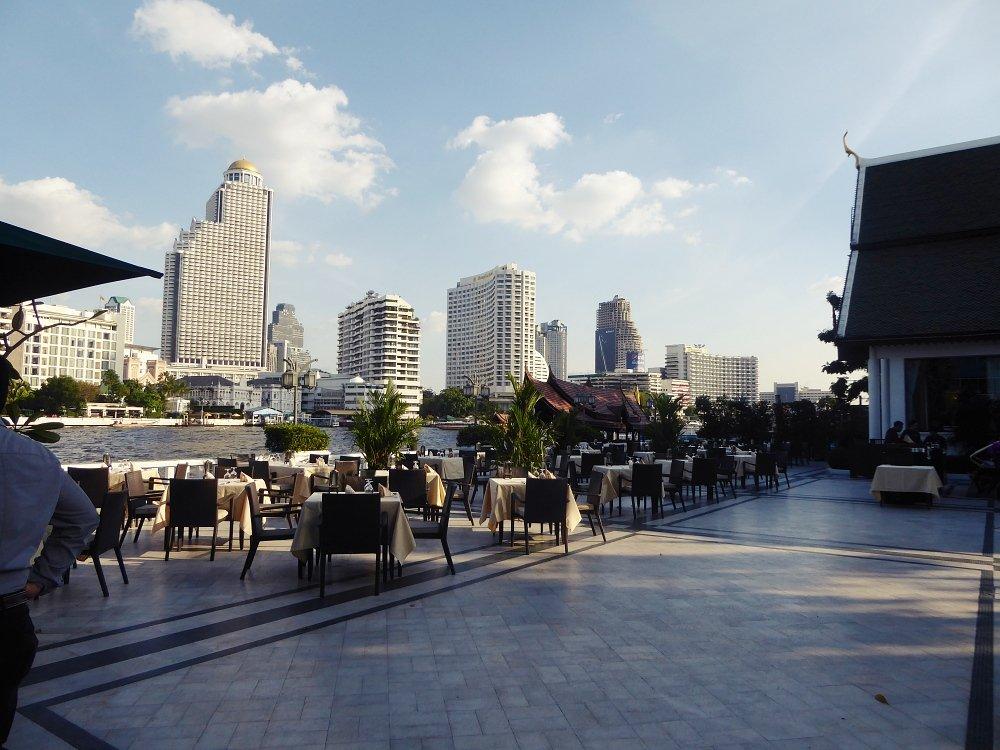 Mandarin Oriental Bangkok Afternoon Tea
The Mandarin Oriental Bangkok afternoon tea is world-famous & a must-do for many visitors to Bangkok. The classic traditional afternoon tea is served in the elegant Authors' lounge tea room. The tea or "high tea" consists of finger sandwiches (no crust), pastries, scones & jam. Everything is home-made to the highest standards & served on layer cake stands.
Western, Asian or Vegetarian?
There is a choice of either a Western, Asian, or Vegetarian afternoon tea set. Tea & coffee is included & selected by the hotel to compliment the chosen tea set. A separate a la carte tea menu offers a choice of another twenty teas including some rare premium teas. Afternoon tea service commences at 12.00 midday, last orders at 17.30, close at 18.00 though the lounge remains open until 19.00. The cost is 1500 baht (tea set) or 2200 baht including champagne. There is an extra charge for a la carte & premium teas. A smart dress code applies.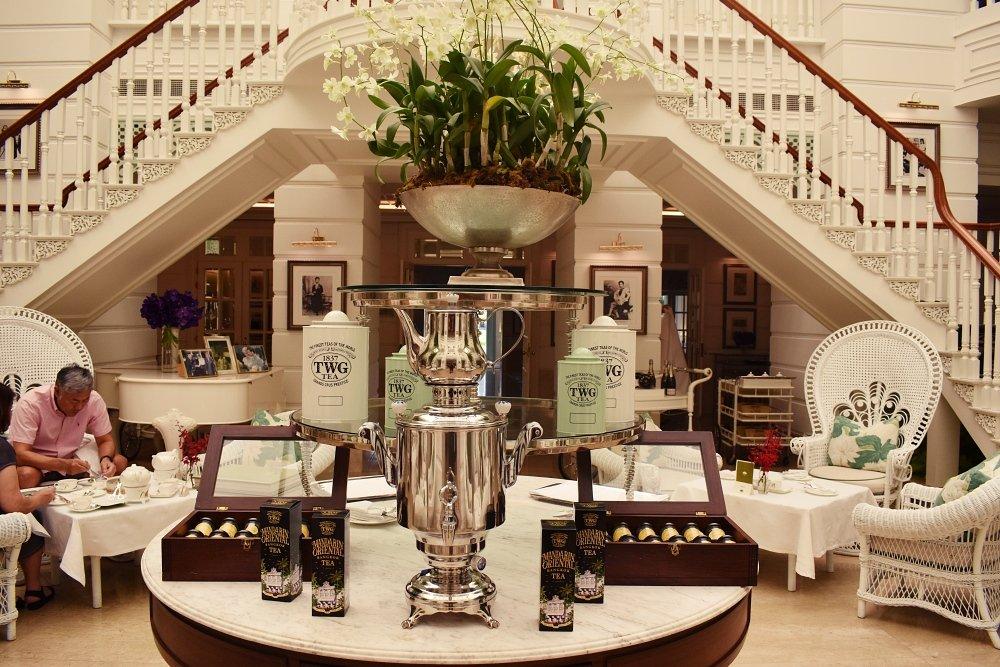 Bamboo Bar
Established in 1953, the Bamboo Bar is one of the world?s most famous live jazz & blues bars. The cozy, intimate bar has a distinctly colonial-era character with period black & white photos on the walls, historical memorabilia in bookcases, rattan chairs, & bamboo lamps. Subdued lighting gives the bar a cool classy ambiance. The drinks menu is extensive, the highlight being the comprehensive selection of gins & whiskeys. There is live music nightly from Monday-Saturday starting at 21.00 featuring bands & international singers. There is a strict dress code of covered shoes & long trousers. Customers must be 21 or over after 19.30. Those under 21 can sit on the terrace outside. The bar has limited seating so you may have to wait for a table.
Live Music Schedule
Monday ? Easy Listening Jazz: Vocalist, Piano
Tuesday ? Easy Listening Jazz and Soft Swing: Vocalist, Piano
Wednesday ? Swinging Jazz and Blues: Vocalist, Piano, Saxophone
Thursday ? 20?s, 30?s, 40?s Jazz: Vocalist, Piano, Saxophone, Bass
Friday ? Diva of Jazz: Vocalist, Piano, Saxophone, Bass, Drum
Saturday ? Jazz, Swing, Blues, and Bossa Nova: Vocalist, Piano, Saxophone, Bass, Drum
Sunday ? Pianist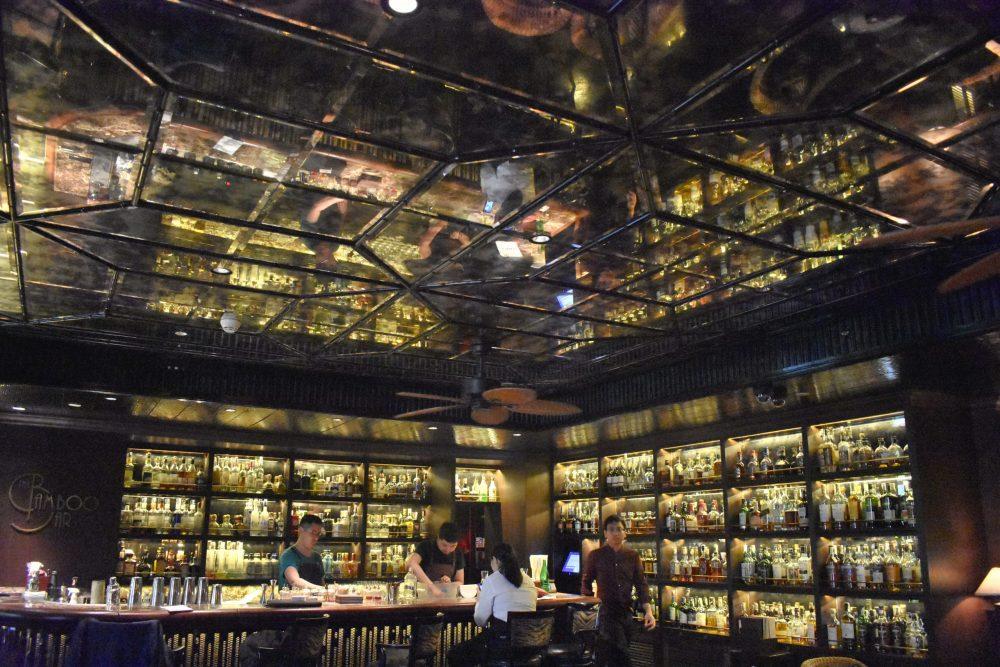 Drinks
Wine by the glass 360-1500 baht
Wine by the bottle 1800-7500 baht
Cocktails 290-1300 baht
Spirits 320-5200 baht
Spirits by the bottle 7000-120,000
Small Beer 280-390 baht
Soft Drinks 230-280 baht
Bar Snacks 245-450 baht
17% Tax & VAT are added to all prices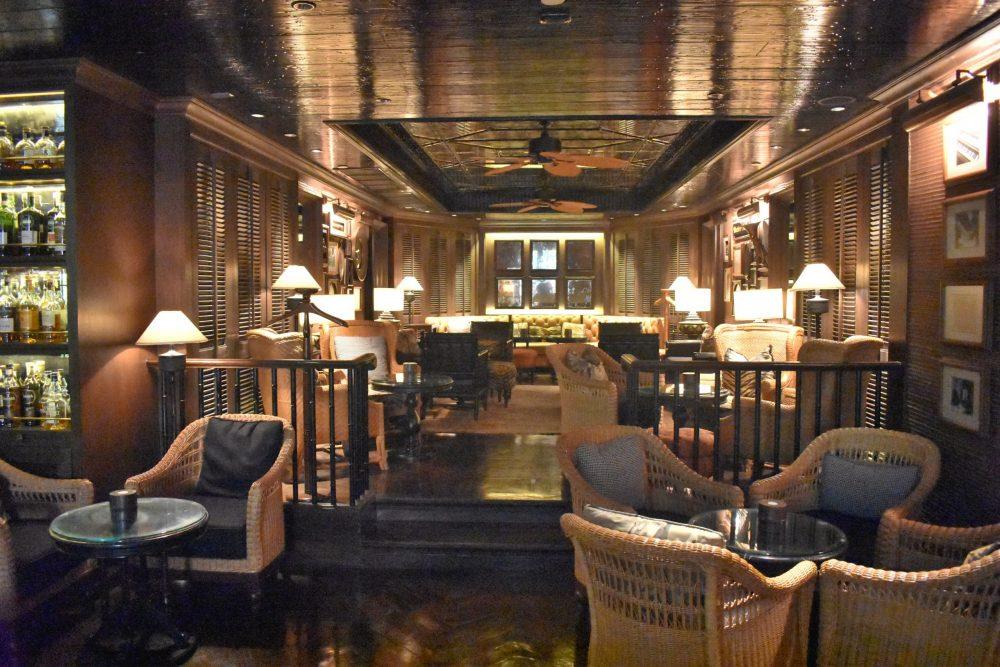 Opening Hours
Monday-Thursday 17.00-01.00
live music 21.00-23.45
Friday-Saturday 17.00-02.00
live music 21.00-00.45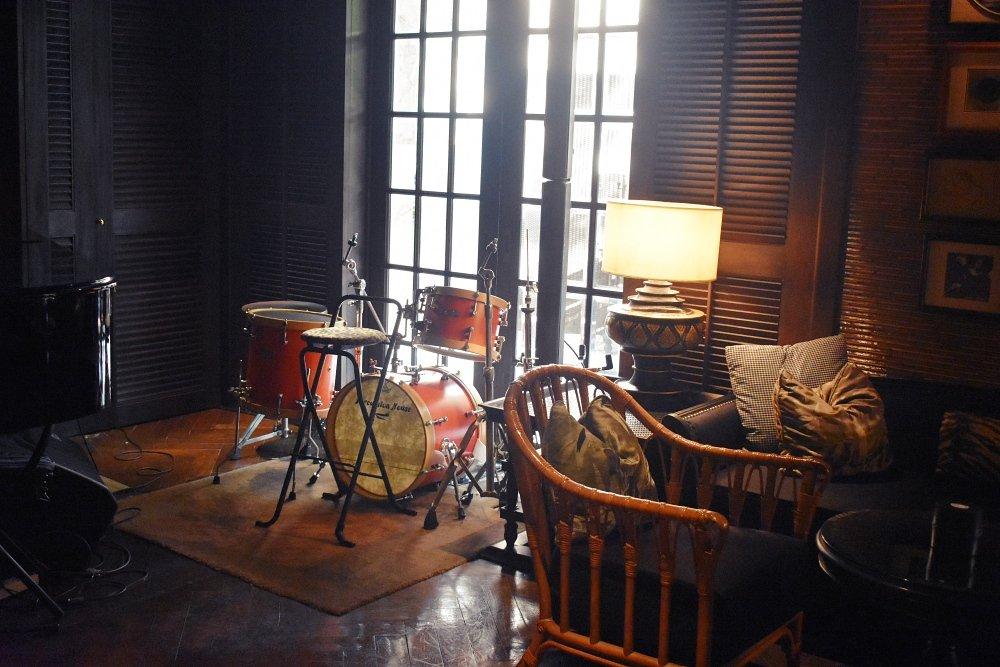 Oriental Hotel Bangkok Shop
The Oriental has a small shopping center comprised of luxury boutique-style shops selling a range of exclusive products including clothing, art, antiques, cigars, branded gifts & ceramics.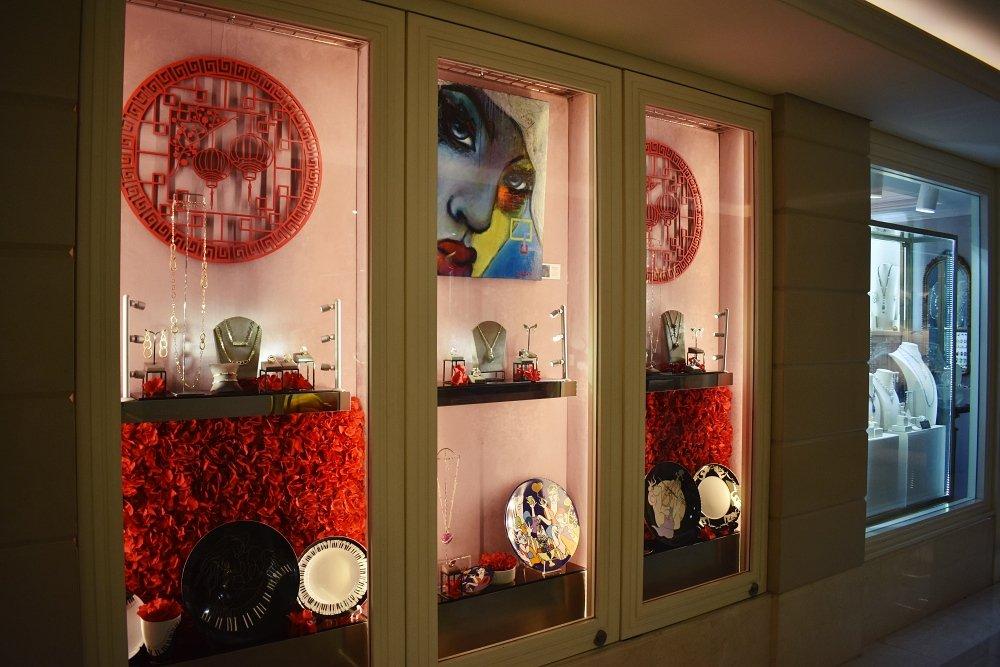 A Jim Thompson shop sells Thai silk, cotton & linen products including scarfs, shirts, t-shirts, bathrobes, dresses, skirts, tops, bags & accessories. Men, women & kids are all catered for. There is also a flower shop that will create an exclusive stylish bouquet for a special occasion. The shops are open daily from 10.00-18.00 while the flower shop opens a bit earlier at 09.00.
Fitness & Wellness Center
The Oriental has a large state of the art fitness center on the opposite side of the river, a quick hop on the shuttle boat. The following facilities & activities are available.
Aerobic Machines
Weight Training Facilities
Yoga
Fit Ball Workout
HIIT Training
Circuit Training
Jogging Track
Tennis Court
Sauna
Steam Room
Jacuzzi
There are free daily group workout sessions & personal training sessions are available on demand. Daily schedules are available at the hotel & run between 07.30-19.30, book in advance to guarantee a place.
Mandarin Oriental Bangkok Spa
The Mandarin Oriental Spa is Bangkok?s original & most famous 5 star Spa located in a restored 100-year-old teak house just across the river from the hotel. The Spa offers a wide range of luxurious treatments & unique programs to relax & heal your mind, body & soul using both traditional Thai & western techniques.
Spa Services
Body Scrub
Body Wrap
Head Massage
Bamboo Massage
Herbal Oil Massage
Lanna Massage
Body Massage
Four Hands Massage
Muay Thai Massage
Deep Tissue Massage
Back & Shoulder Massage
Foot Massage
Thai Herbal Compress
Moroccan Rhassoul?
Aromatherapy
Rose Milk Bath
Detoxifying Pebble Bath
Facials
Spa treatments are available from 09.00 to 22.00 daily. Minimum age 18. Spa treatments range from 1750 to 10,000 baht plus tax & service. Non-guests are welcome.
Swimming Pool
There are two swimming pools that are exclusively for the use of hotel guests. The Oriental?s bigger pool is in a private shady area surrounded by trees & furnished with large comfortable sun loungers. A small cafe just behind the pool provides waiter service. A small shady seated deck overlooks the pool. The pool is open from 06.00-20.00.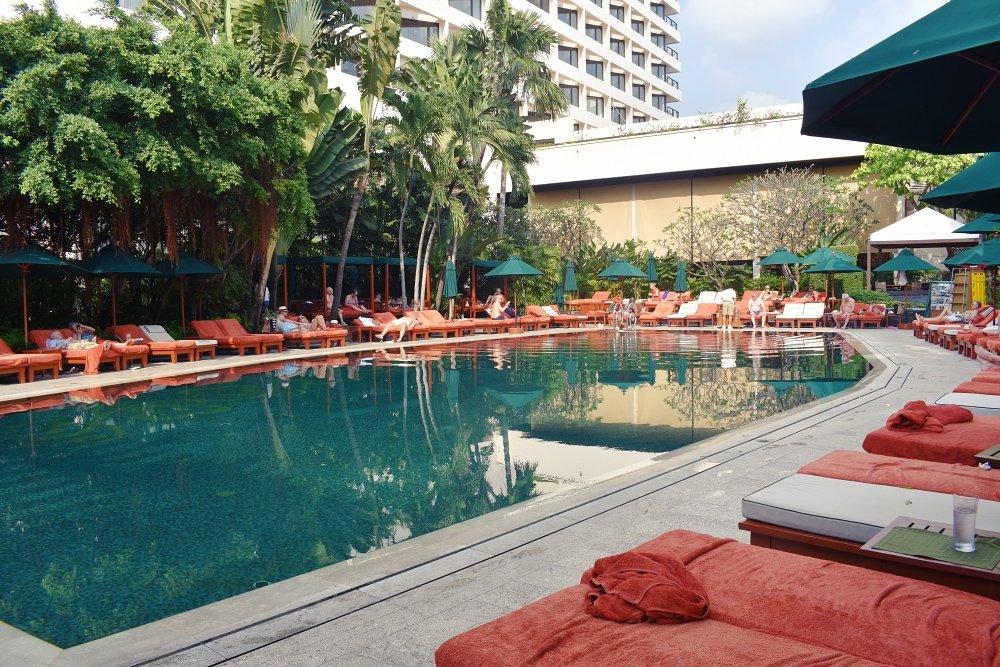 A smaller wading pool is to the side of the main hotel building. It is quieter & more secluded than the main pool area & is flanked by comfortable cabanas.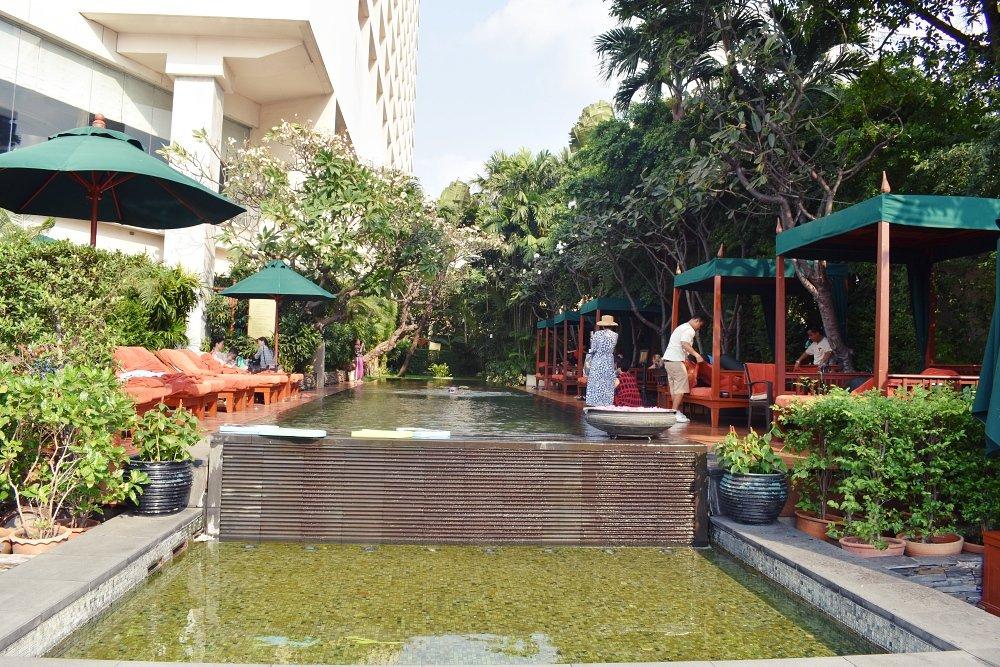 Oriental Cooking School
The Oriental Thai Cooking School is located in an old Thai house on the Thonburi side of the river. The course is taught by Oriental?s chefs and will teach you all about Thai food & how to create classic Thai dishes at home. The course includes a trip to a local market to source ingredients, as well as instruction & supervision in preparing & cooking 4 classic Thai dishes. At the end of the class, you get to eat your creations by the riverside at Sala Rim Naam.
Read more about the Oriental Cooking School
Bangkok to Chiang Mai by Train ? Travel in a First Class Sleeping Compartment?
Bookings available up to 1 year in advance
Oriental Shuttle Boat
The Oriental has its own mini-fleet of teakwood boats. Services from the hotel pier go to & from the following destinations.
Sathorn Pier (for BTS) ? from early morning until midnight
Asiatique ? from late afternoon until 11.30 pm.
IconSiam ? from 10.00 am until 22.30
Oriental Cooking School, Oriental Spa, Fitness Center, Sala Rim Naam & Terrace Rim Naam ? from early morning until midnight
The service is for guests only though you may use the boats if you are going to & from the hotel for meetings, dining, drinking, visiting the spa, or attending the cooking school.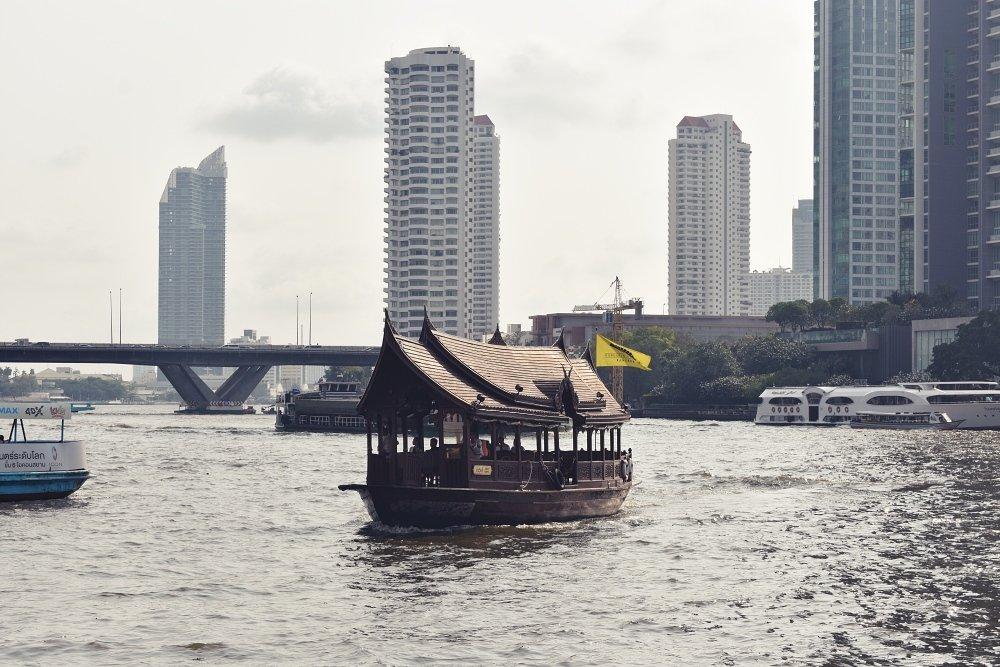 Landmarks Nearby
Assumption Cathedral ? The principal Roman Catholic Church in Thailand. It is 112 years old.
East Asiatic Company Building ? An old colonial-style building that stages occasional art exhibitions.
Thailand Creative & Design Center ? Design Research & Exhibition Center
Warehouse 30 ? Shopping & Art Complex
River City ? Riverside Mall specializing in Thai Antiques & Art
Holy Rosary Church ? Gothic Style Riverside Church dating back to the 1890s
OP Place ? Antique & Art Shopping Center
Oriental Hotel Bangkok Video
Want to see more? Check out this video to learn more about the most Iconic hotel in Bangkok.
Book Your Stay at the Oriental Hotel Bangkok
Mandarin Oriental Bangkok is one of the most exclusive & luxurious hotels in the world. The rack rates for Rooms & suites are from 26,000 to 450,000 baht per room/suite per night. A tax of 17% is added to all prices. The more exclusive rooms & suites should be booked in advance. Check out the latest offers on Agoda & Bookingcom here
Book Mandarin Oriental Bangkok with Agoda
If you book through the link above, we receive a commission. Agoda or Bookingcom share their commission with us. You do not pay more. You pay the same as booking direct. If you have an account with Agoda or Booking you can log in at the confirmation stage and use Agoda cash, Genius discounts, coupons, or codes. We are an independent website. All revenues we make go to support, update, maintain & improve Tourist Bangkok.
How to get to the Mandarin Oriental Bangkok
Suvarnabhumi Airport (BKK) ??If you are staying at the Oriental, we recommend you take a private transfer from the airport. There are three classes to choose from. Click on the link for more information & booking.
A VIP Meet & Greet service is available that includes fast-track immigration clearance, a hostess to escort you to your waiting transport & a porter for your luggage. Check here for details & booking.
Don Mueang Airport ? From Don Mueang you can take a private or shared transfer. There are two classes to choose from. Click on the link for more information & booking.
?
Local Transport
Taxi ? The hotel can arrange a taxi for you or you can hail one on the street. Beware of taxis that hang around on the street near the hotel. These taxis do not use the meter, overcharge & will try to take you to fake gem shops & worse. Never ask a taxi driver for recommendations, they will only take you to places that pay them a commission.
Tuk-Tuk ? If you would like to use a tuk-tuk, walk up to Charoen Krung Road & hail a passing one. The same as for taxis, avoid ones that park & hang around near the hotel for the same reasons as taxis above.
BTS Skytrain ? Saphan Taksin Station is a 12-minute walk from the hotel or a 5-minute journey on the hotel shuttle boat. The BTS Skytrain is one of the most convenient ways to get around Bangkok.
Hotel Shuttle Boat ? There is a free shuttle boat from Sathorn Pier (next to BTS Saphan Taksin Pier). The shuttle boat from the hotel also operates a free service to Asiatique.
Chao Phraya Express & Tourist Boats ? Both the Express (Orange Flag) & Tourist (Blue Flag) call at the Oriental Pier, next to the hotel.
Mandarin Oriental Bangkok Map