Bobae Market
The best place for cheap clothes shopping in Bangkok is Bobae Market. It is one of the oldest & largest markets in Bangkok. This is where the locals come to shop & where you will find the best prices on everything from shoes to hats. You can build an entire wardrobe at Bobae for a fraction of what you would pay at other places around town. The market is where vendors come to buy their stock at wholesale prices. The good news is that you can buy single items at ridiculously cheap prices, no need to buy in bulk. A pair of elephant pants will cost you 70 baht at Bobae compared to 100 to 250 around town.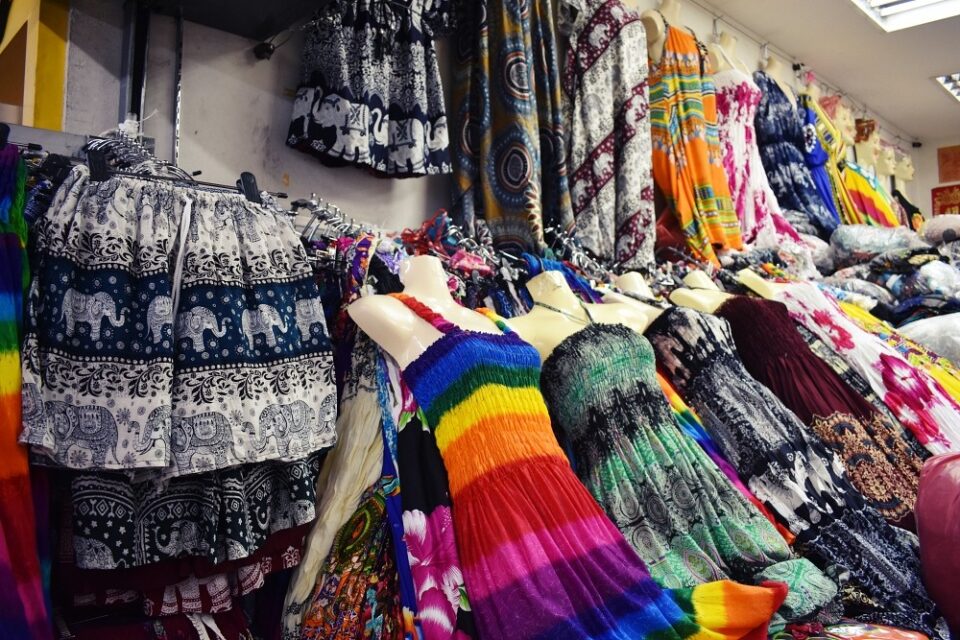 The center of the market is the Bobae Tower which contains many stalls on multiple levels. The surrounding market features bustling streets full of shophouses & stalls. Most shops specialize in one product mostly clothing, textiles, shoes & jewelry. There are even shops that will print your own design on a T shirt while you wait.
Items you will find at Bobae include T Shirts, polo shirts, Hawaiian shirts, hoodies, bomber jackets, shorts, surfwear, beachwear dresses, elephant pants, Tie Dye, band shirts, rasta fashion, military surplus, glow in the dark shirts, animal print shirts, biker shirts, football shirts, belts, bags, underwear, socks, shoes & kids clothing.
Also ?
There are also shops selling general household goods such as towels, living goods & costume & fashion jewelry. You can also find tents, sleeping bags & camping gear. Some shops only sell wholesale which gets you a cheaper price though most sell individual items at prices you will not beat elsewhere.
Prices start from 20 baht with most things 150 baht or under. Expect to pay 25 to 50% less than you would at nearby Khao San Road. Not all of the shops display prices so you may have to haggle.?
If you want to create a T shirt with your own design there are two shops offering this service, Indy & MK in Bobae Tower next to Cafe Amazon. You will need to supply your design on a flash drive. Prices are from 45 baht (small) to 105 baht (2XL) per piece.?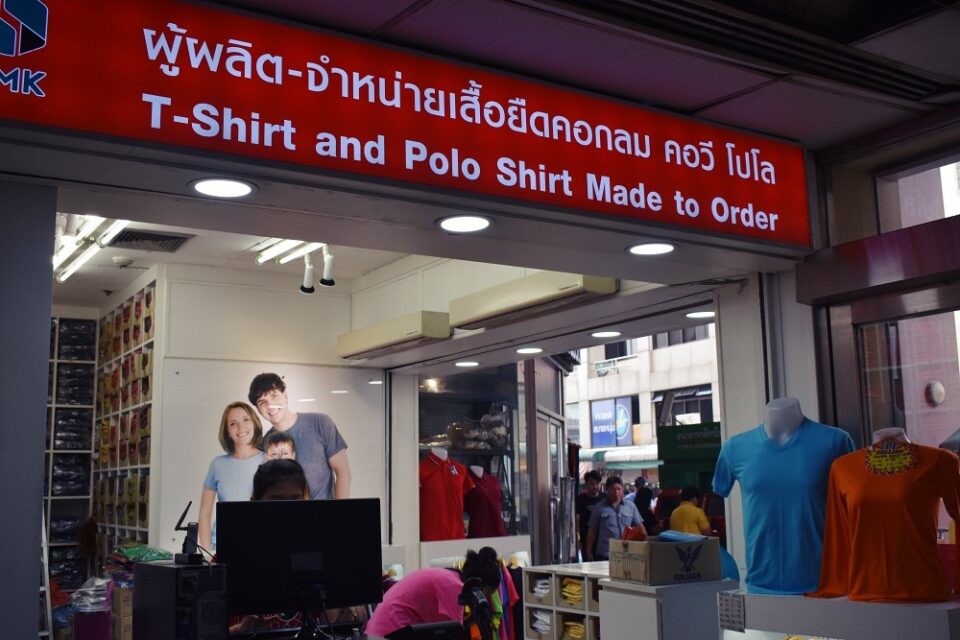 Bobae is open from 06.00 to 15.00 every day except Tuesday. At night there is a night market from 19.00 to 05.00 which spreads out along the canal. The night market is closed on Monday nights. The best time to visit is in the morning as the shops start closing from around 15.00.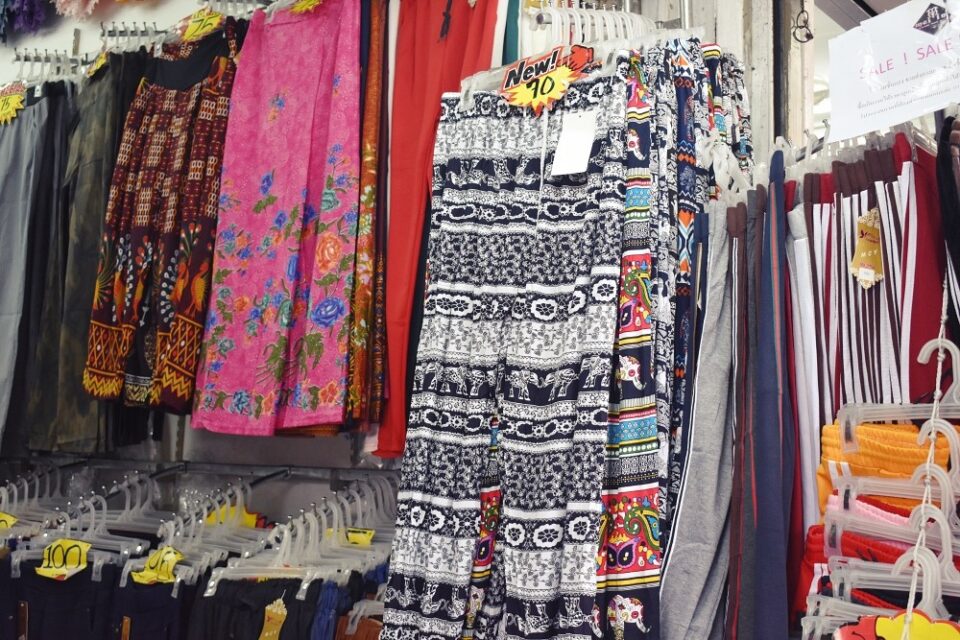 If you are on a tight budget & looking for the best goods at the best price, Bobae is an affordable place to shop.
Where is Bo Bae Market?
The Market is centrally located and no more than a 100 baht taxi ride from anywhere in central Bangkok. It is also accessible by the Saen Saeb Canal Boat from both Pratunam Pier & Phan Fa Pier. The stop is Bo Bae Market Pier. The Bobae Tower is next to the Prince Palace Hotel which can be seen on the skyline almost anywhere in central Bangkok.?
Location: 1086/1090 Krung Kasem Road, Bangkok
Opening Hours: 24.00 to 15.00 Wednesday to Monday, 19.00 to 24.00 Tuesday to Sunday.
Getting There: Taxi, Bus 53, Saen Saeb Canal Boat.