Chatuchak Market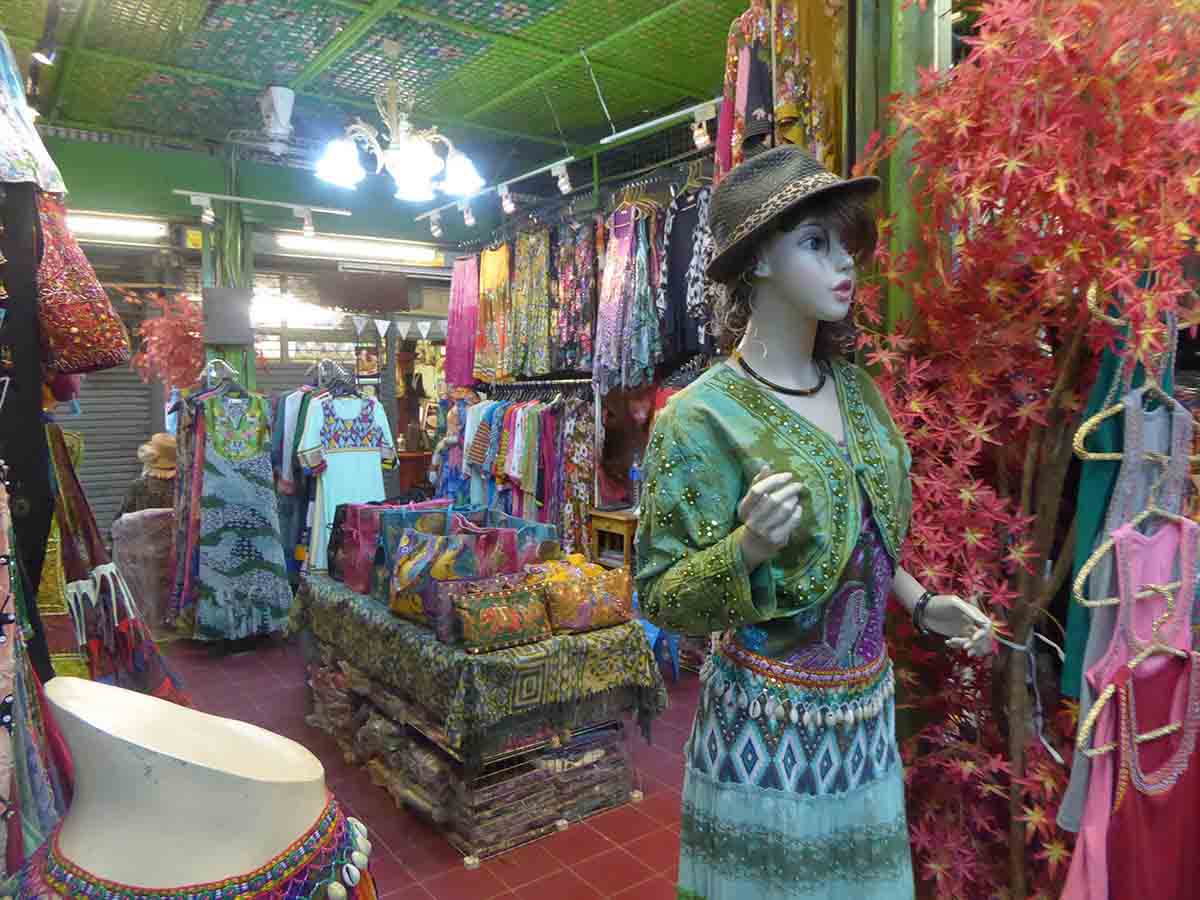 Chatuchak Weekend Market also called JJ or Jatujak by locals is one of the largest markets in the world with 10.000 shops selling a massive variety of products from all parts of Thailand and beyond. The market attracts 200,000 visitors every weekend of which 30% are foreign tourists. It's in the Mo Chit area of the city next to Chatuchak Park and handily next to BTS Mo Chit and MRT Chatuchak Park stations.
Inside the market is a circular roadway that follows a loop around the market grounds with the shops in between and to the sides in alleyways called a soi. The soi's come grouped into sections. Each soi is signposted with the soi number and section number. Individual shops have a number. The road is for pedestrians only apart from the complimentary market passenger tram with does continual loops of the roadway.
Product Zones
The market has 27 sections. Most of the shops are market type booths secured with shutters. Jatujak Plaza is a newer section that contains glass-fronted shop units and attached to section 27. Some products can be found in more than one section.
Section 1 – Amulets, books, collectibles, food shops, cafés.
2 to 4 – Collectibles, home décor, paintings, terracotta.
5 to 6 – Clothes, adornments, miscellaneous products.
7 to 9 – Antiques, furniture, ceramics, handicrafts.
10 to 24 – Clothes, consumer products, adornments, household appliances, pets.
17 to 19 – Ceramics, fresh and dry food.
22 to 26 – Antiques, furniture, handicrafts.
27 – Books, food, and dessert shops, collectibles.
Jatujak Plaza – Art, antiques, home décor, collectibles, furniture, handicrafts, pets.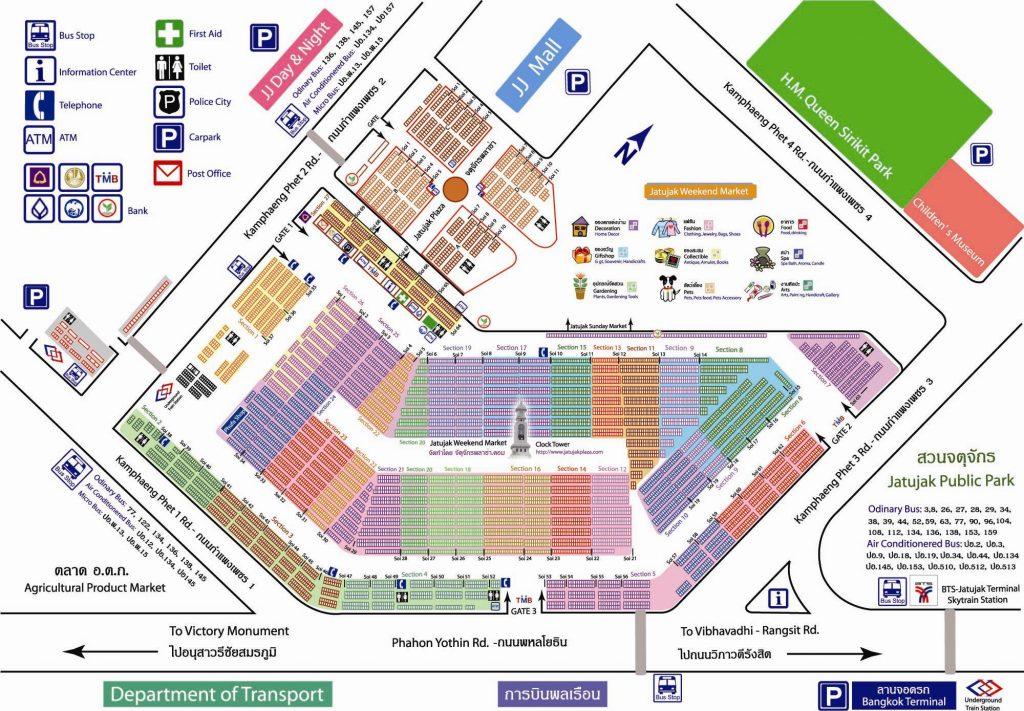 Antiques, Furniture, Handicrafts & Collectibles
There are some great antiques, ceramics, furniture, handicrafts, and collectible items around the market. Some are original and some are replicas. Most of the antiques, furniture, and handicraft shops can be found in section 26 and Jatujak plaza.
There are Buddha images, decorative items, small and large pieces of furniture including beautiful teak wood pieces, and antique household items such as clocks, lamps, fans, and old telephones. Also more unusual things like old gramophones, old dentists and barbers chairs, old bicycles, and even a postbox. Collectible retro items, such as old signs, glasses, etc can be found in sections 2 to 4.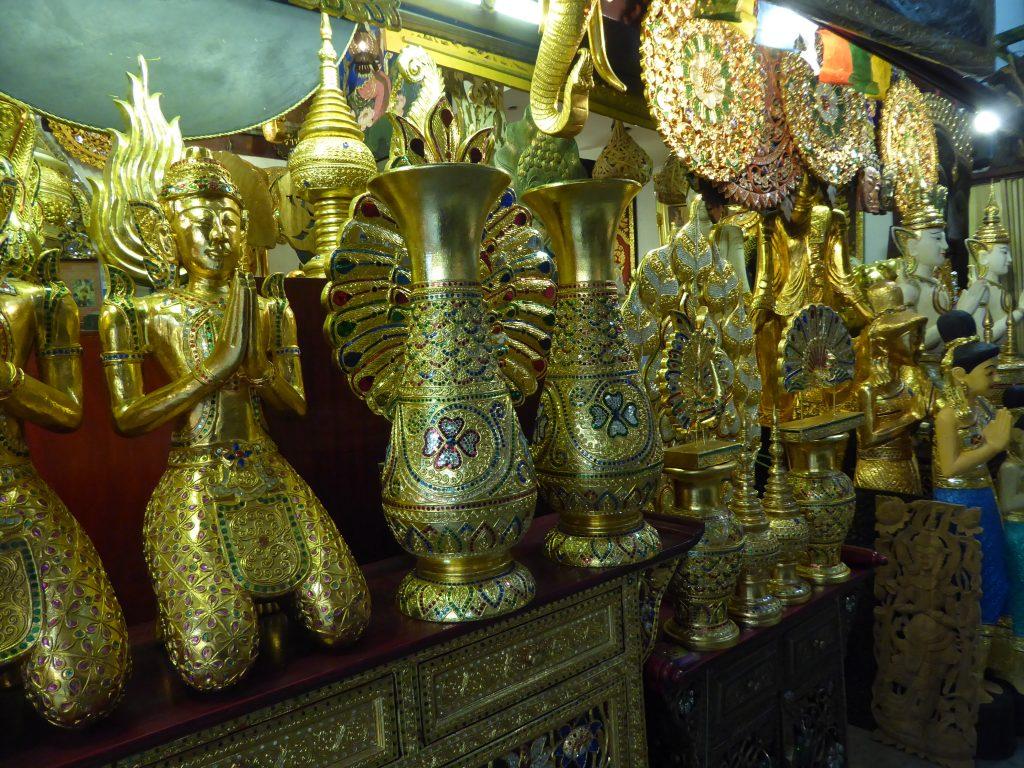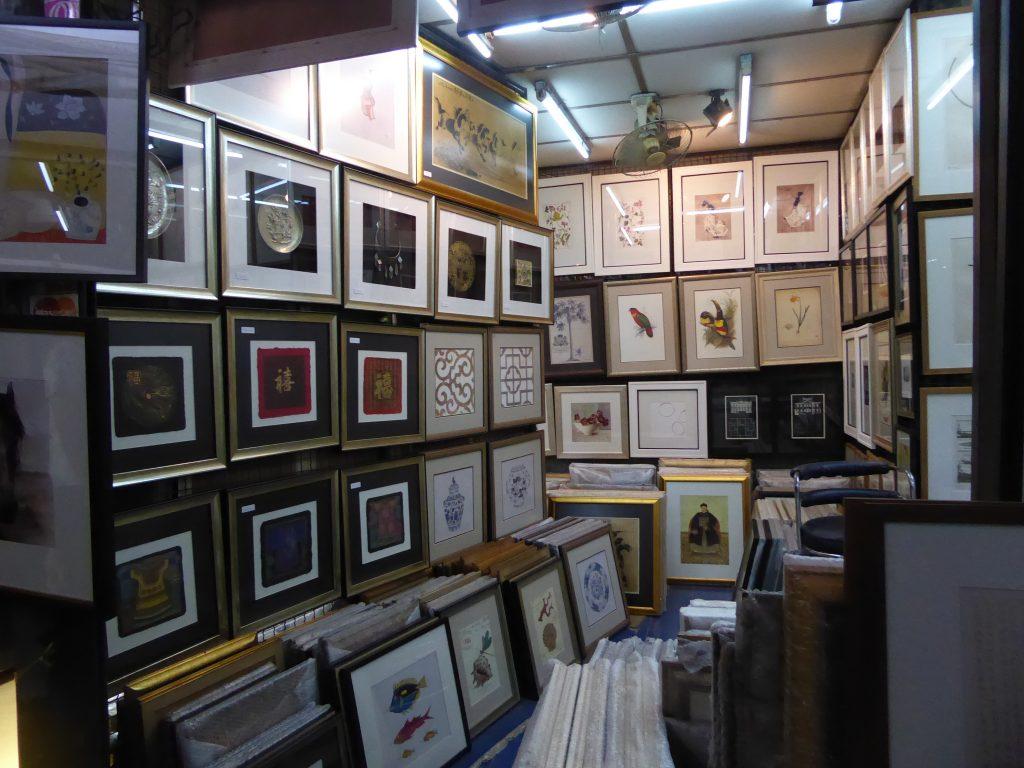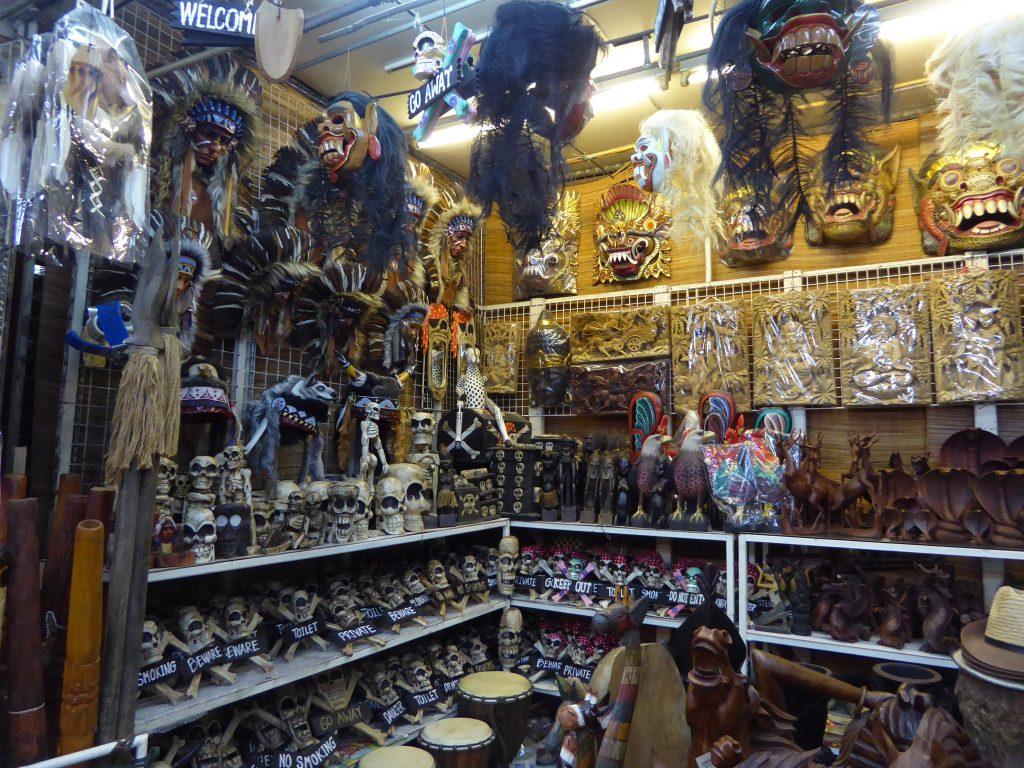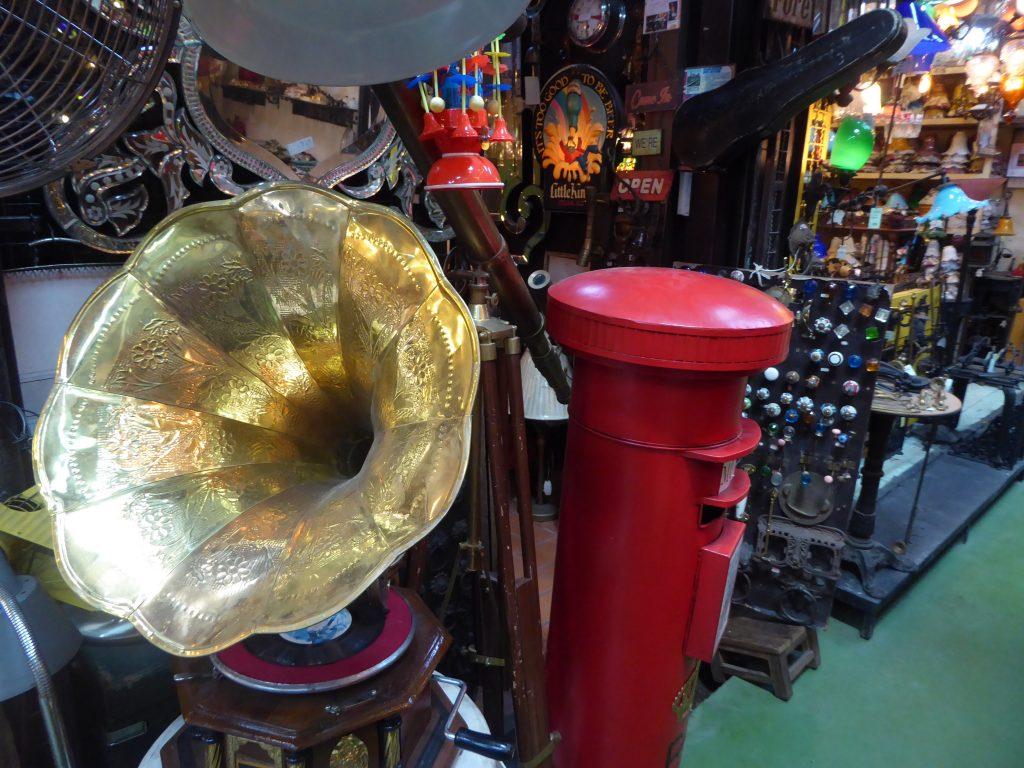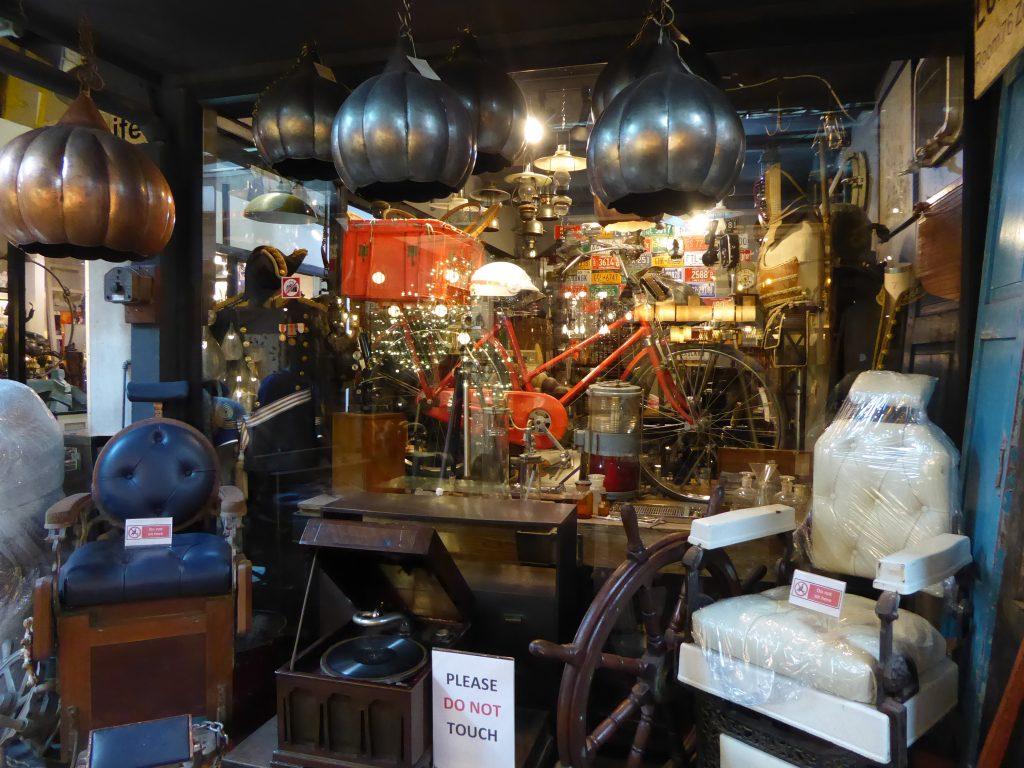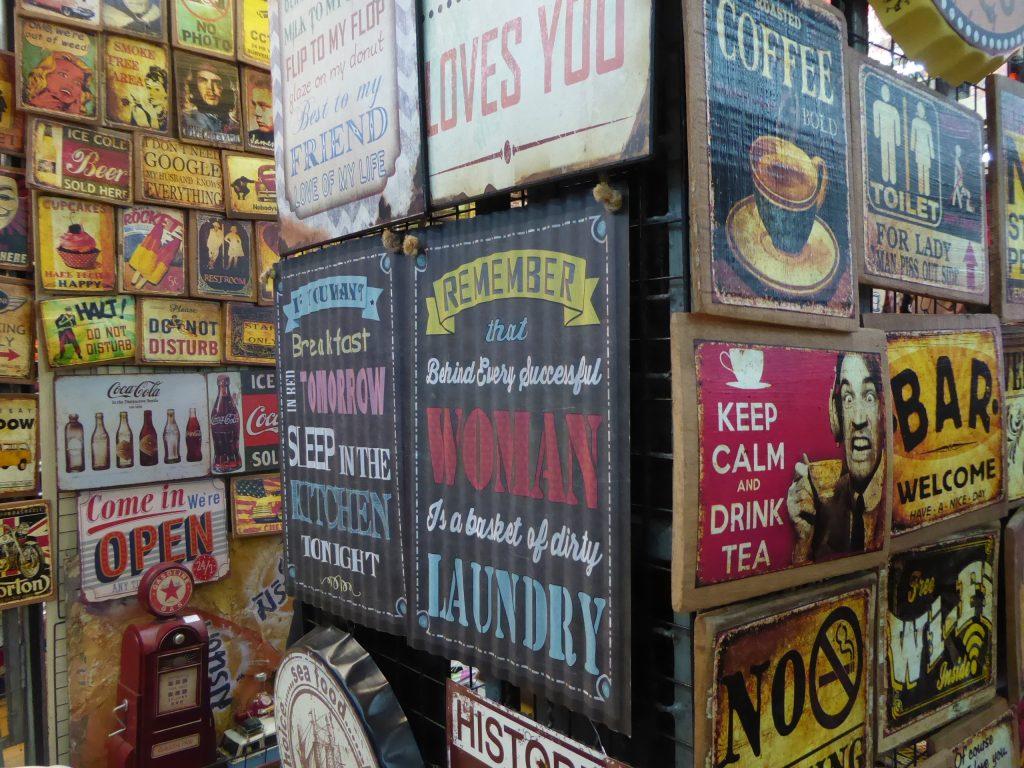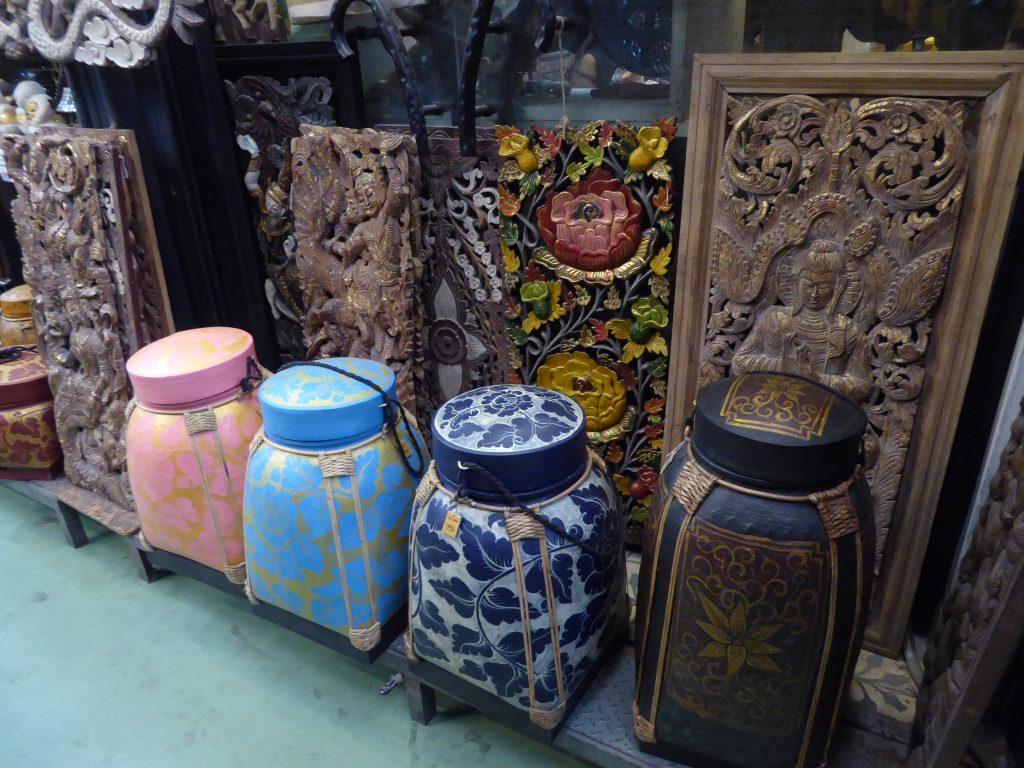 Ceramics
Ceramic shops can be found in sections 17 & 19 where you can find cheap everyday homeware such as plates, mugs, and tableware, cookware as well as more expensive Benjarong porcelain. There are loads of different styles and colors to choose from. Also dolls, animals, and general decorative items.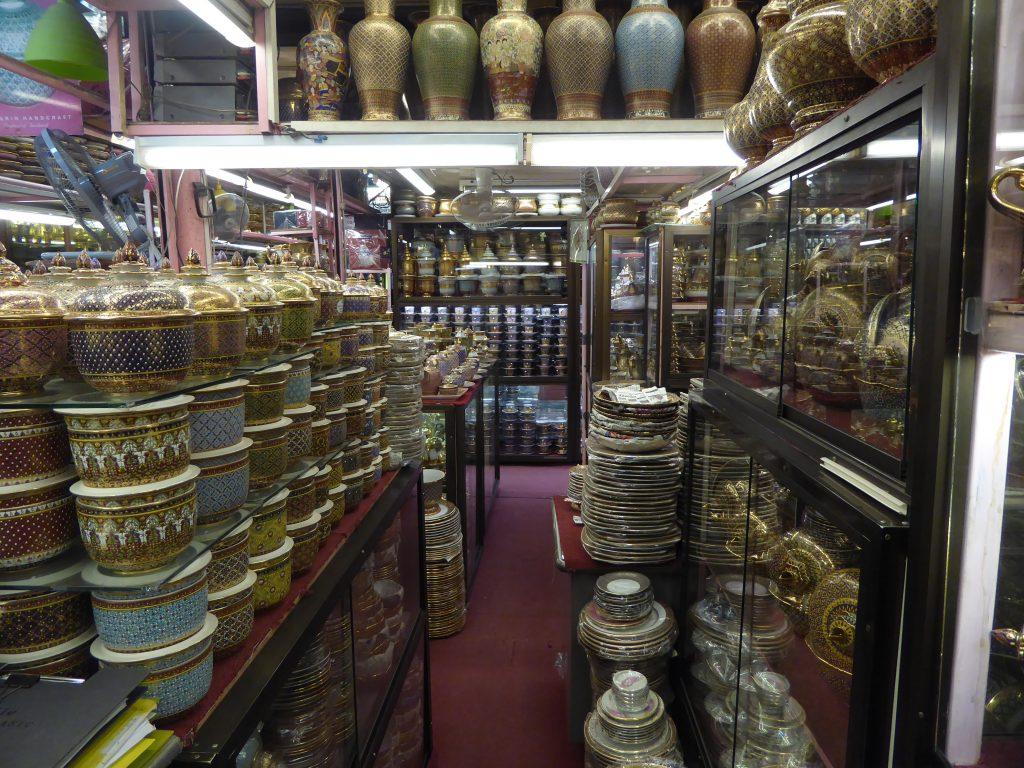 Homeware
There are Homeware shops around the market selling decorative items, lighting, bedding, throws, curtains, towels, and all kinds of household items. More common items in the market that make good small gifts are incense, candles, chopsticks, soaps, oils, bamboo placemats, wooden bowls, wood carvings, and general Thai themed tourist souvenirs such as model tuk-tuks made from beer cans.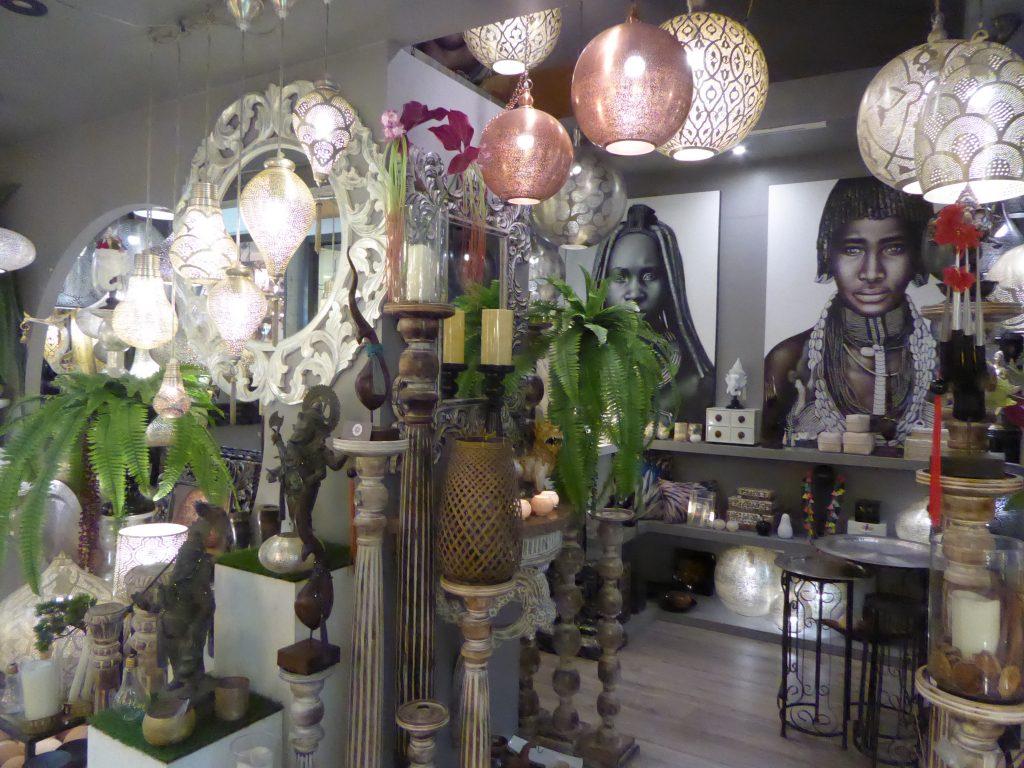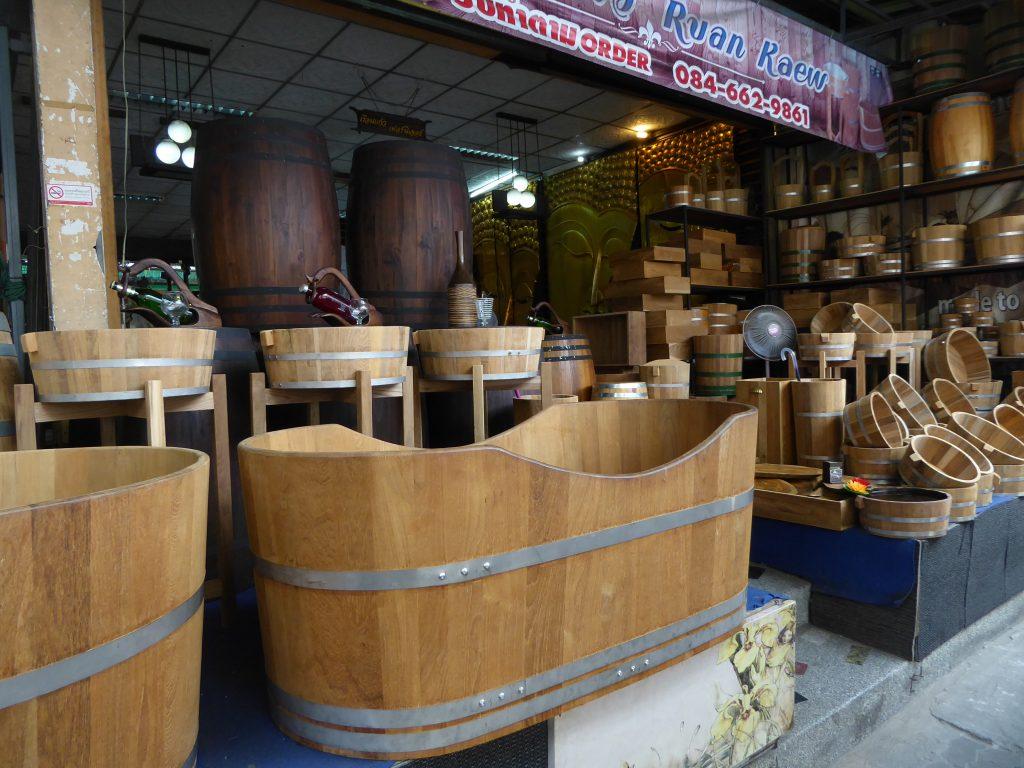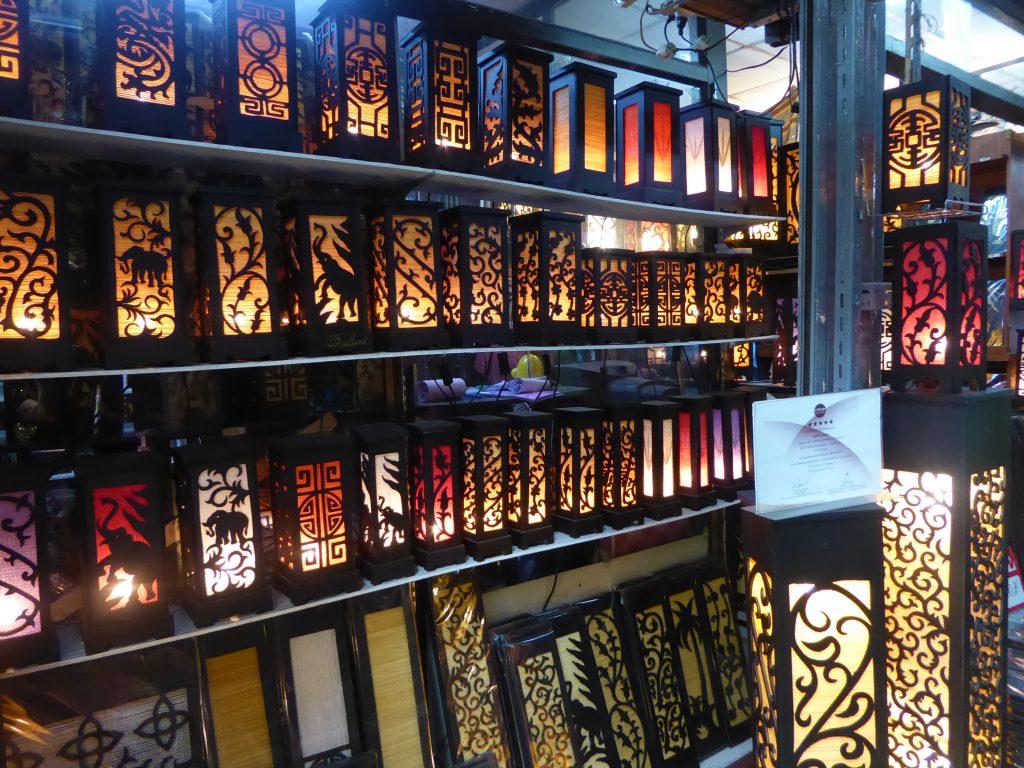 Books
There are several second-hand bookstores with many English titles in section 1 near the MRT Kamphaengphet station exit. You can find fiction, non-fiction, travel books, and more. Some shops also sell magazines.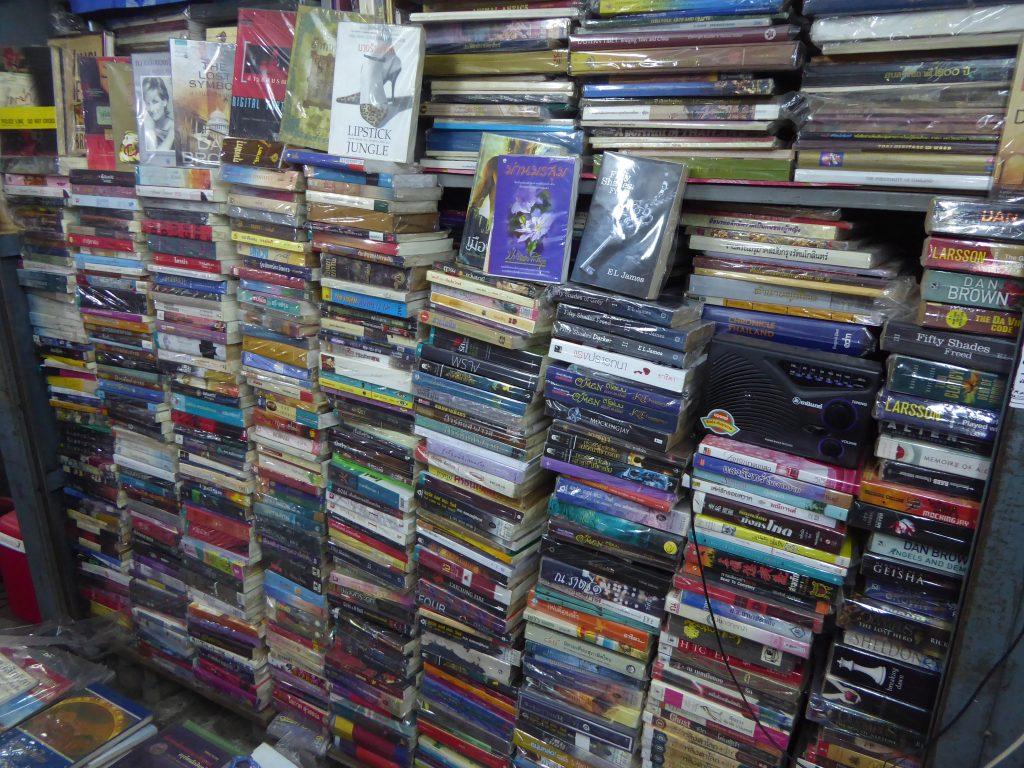 Artificial Flowers
Small plants, garlands, and flowers through to trees can be found in sections 15 and 17.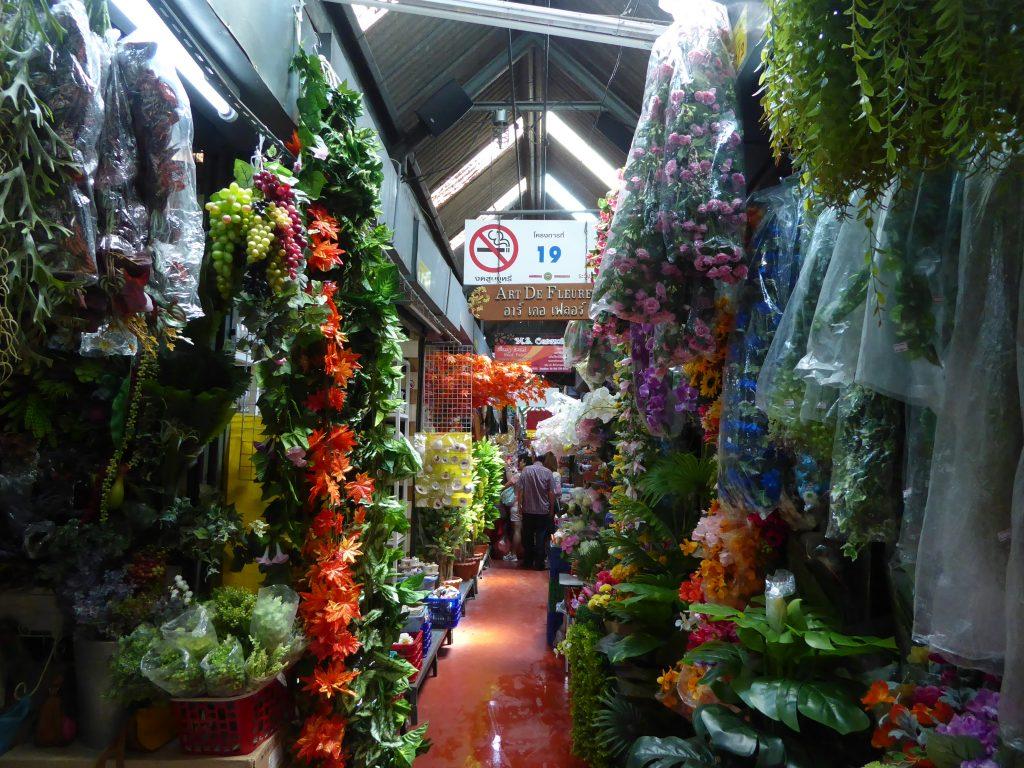 Art & Sculpture
An art and sculpture market can be found in section 7 with booths and small galleries owned by local artists. The paintings on show are original and come at all sizes and prices and are a mix of styles from traditional Buddhist images to contemporary pop and abstract pieces. There are also sculptures and statues.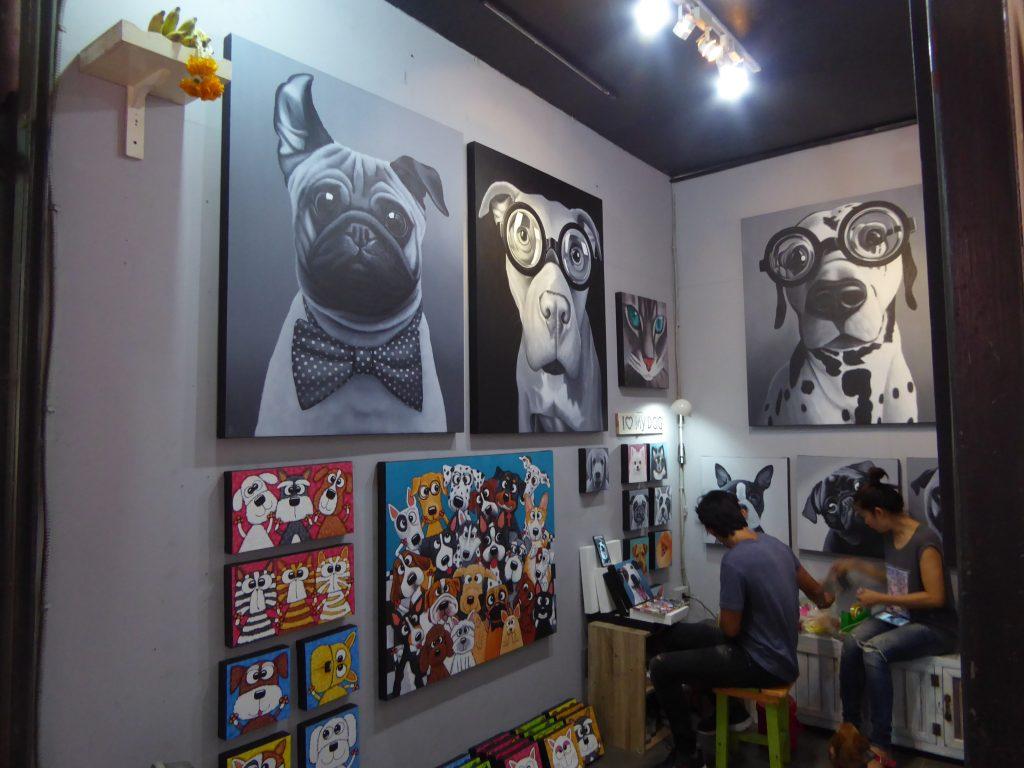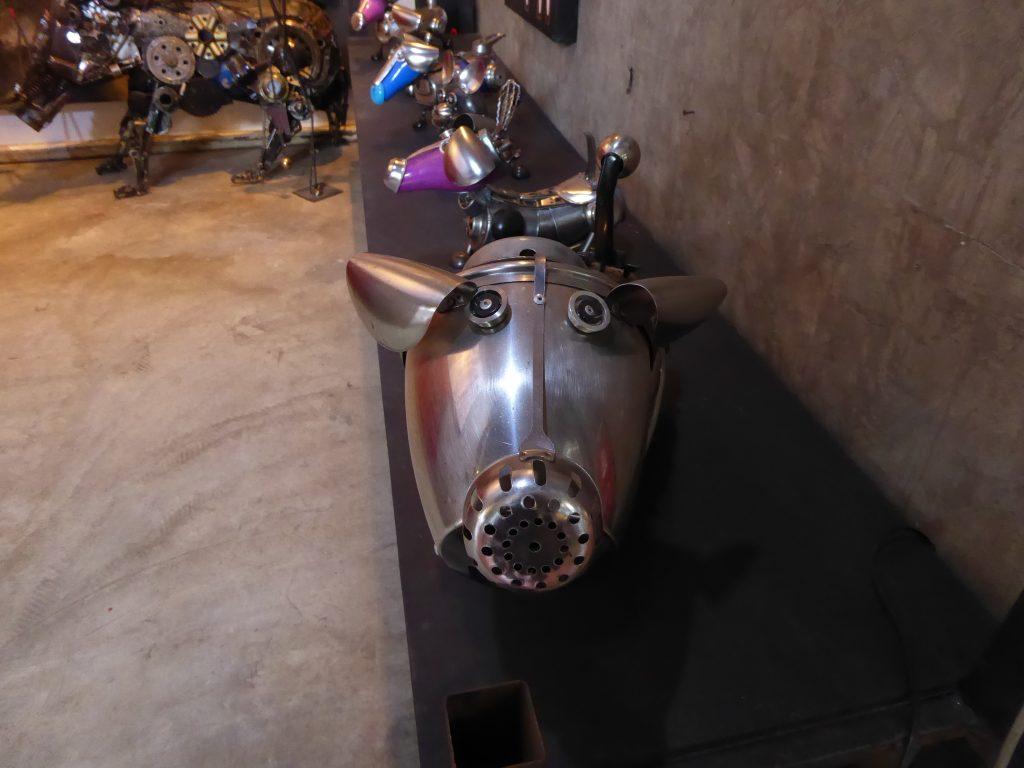 Clothes
There is a large choice of stalls selling clothes, shoes, bags, and accessories in all styles to suit all ages and budgets. Many young Thai designers have shops here. Vintage lovers are well catered for with a variety of retro shops selling old Levis, t-shirts, dresses, shoes, and other items. There are also shops specializing in army surplus, punk, rockabilly, cowboy, and skatewear. There are Clothing stalls throughout the market.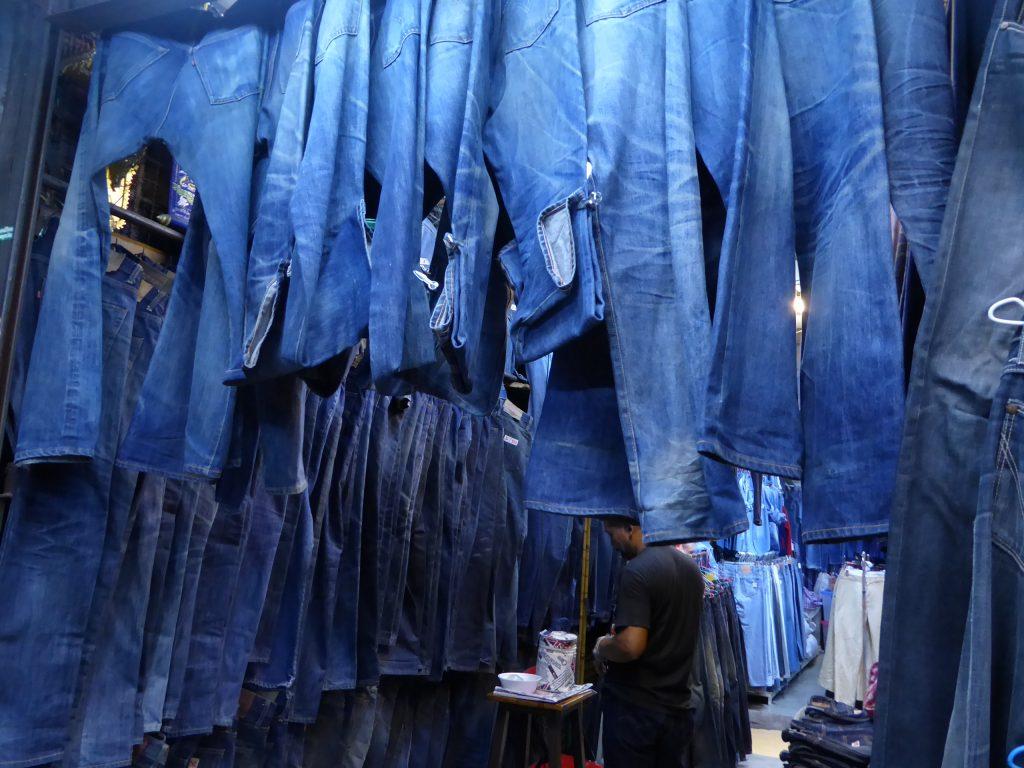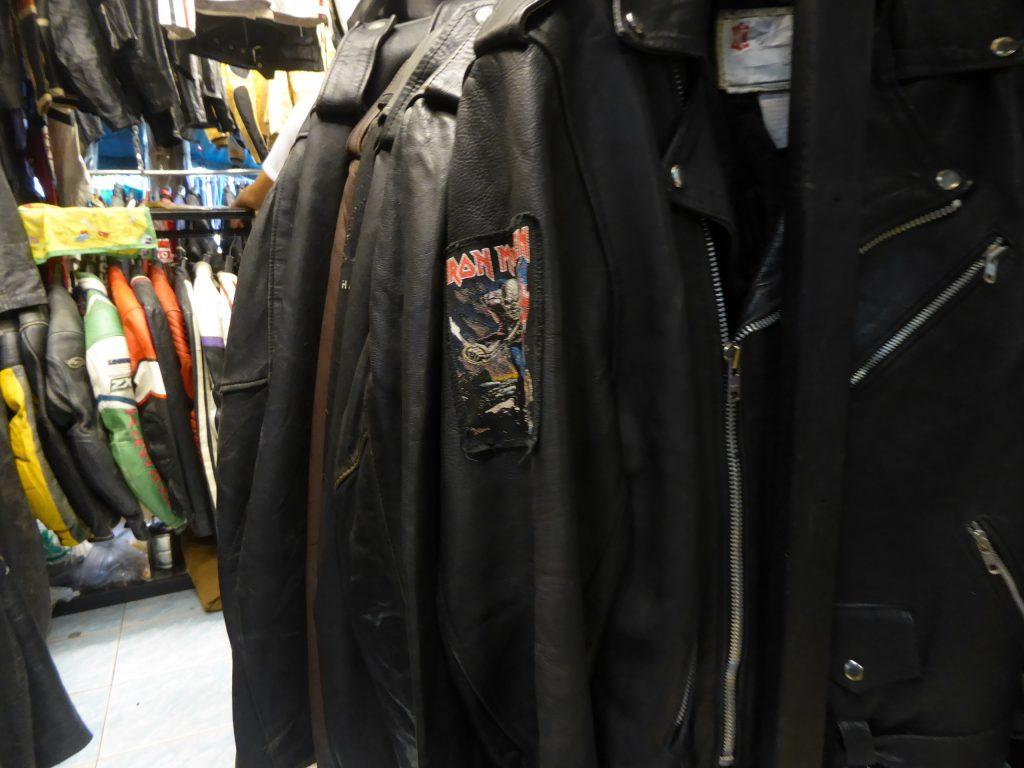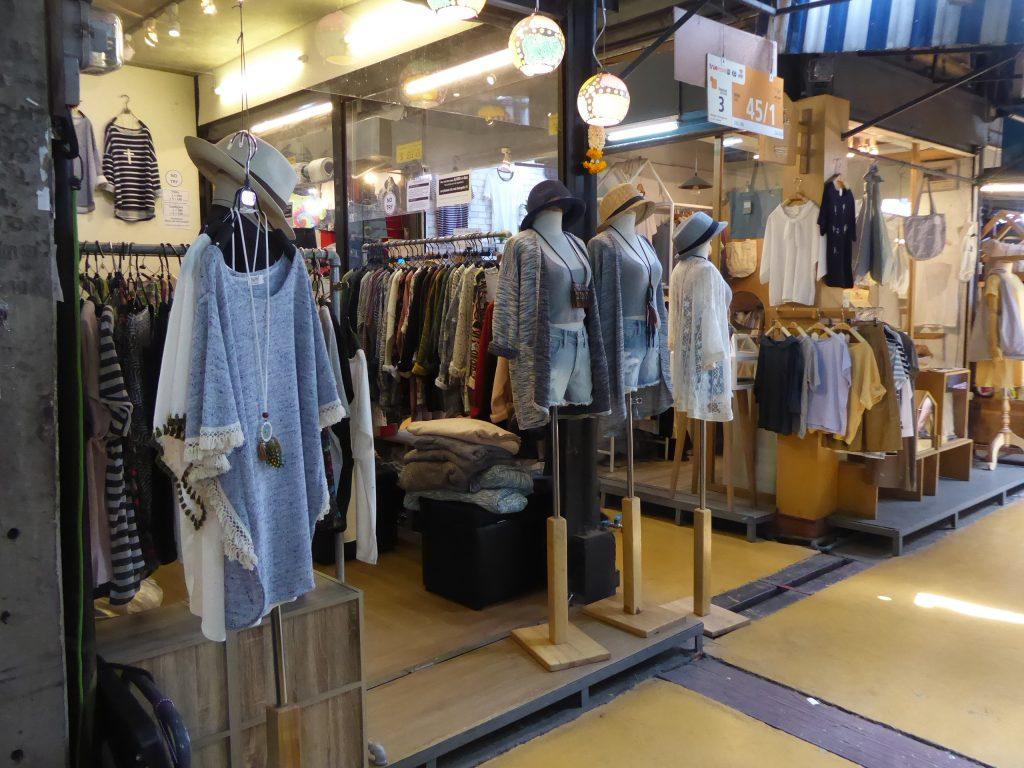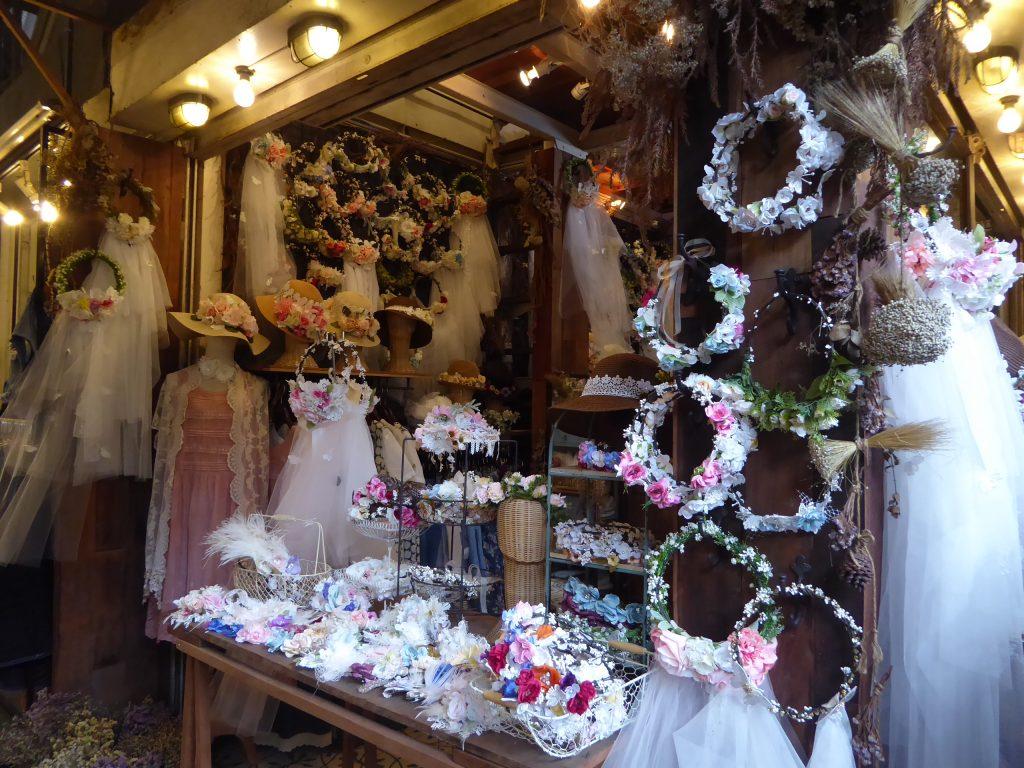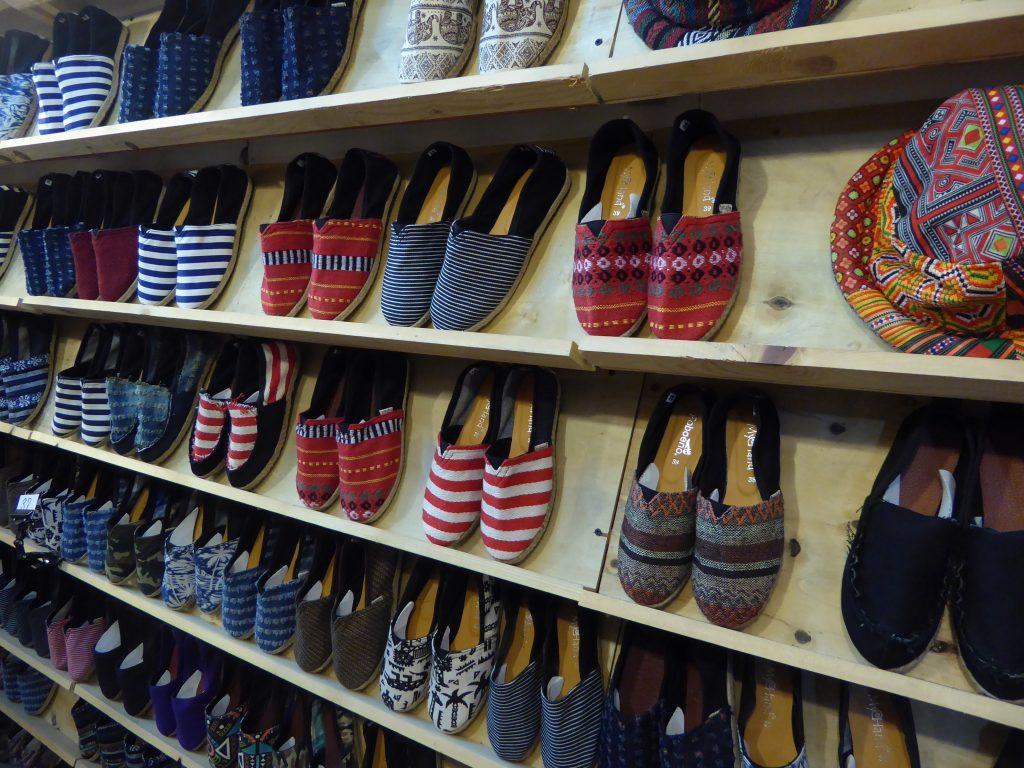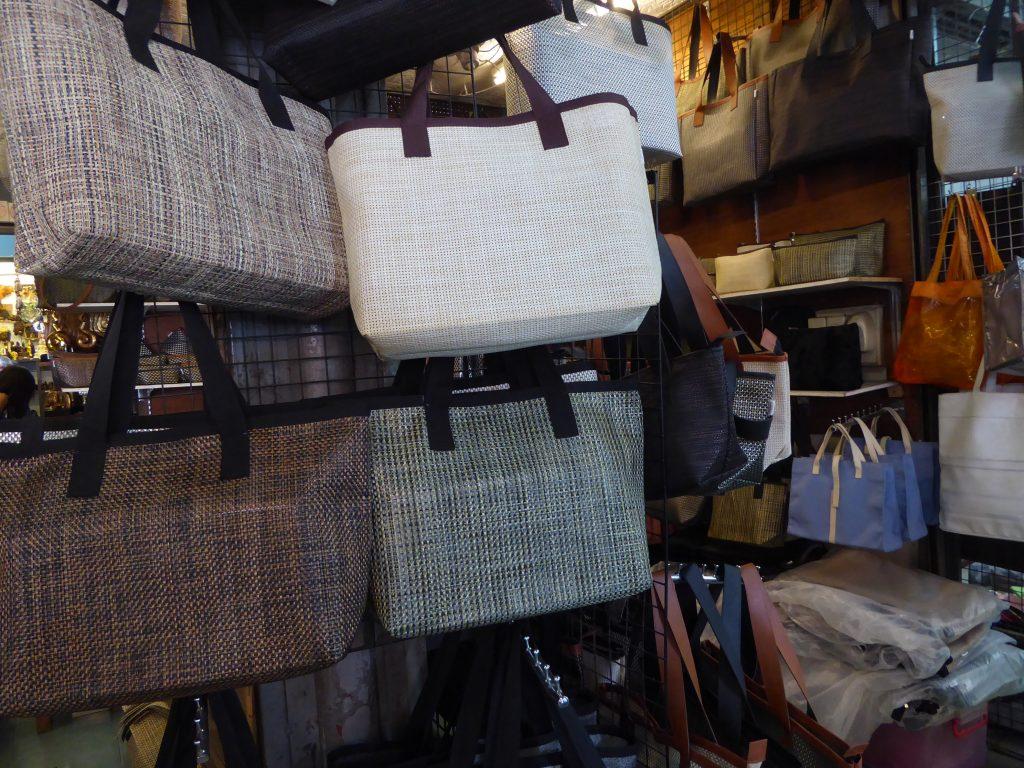 Pets
The pet section is in the Jatuchak Plaza section. There are loads of cute puppies, kittens, rabbits, birds, and parrots as well as aquatic creatures and more exotic species such as lizards and iguanas. There are also many pet accessory shops selling leads, cages, toys, aquariums, beds, treats, beauty products, and above all clothes.
Dogs are well catered for with several boutiques offering a mind-boggling choice of t-shirts, shorts, dresses, superhero costumes, cosplay outfits, football jerseys, shoes, hats, backpacks, handbags, and even nappies. A present for your dog back home is a must!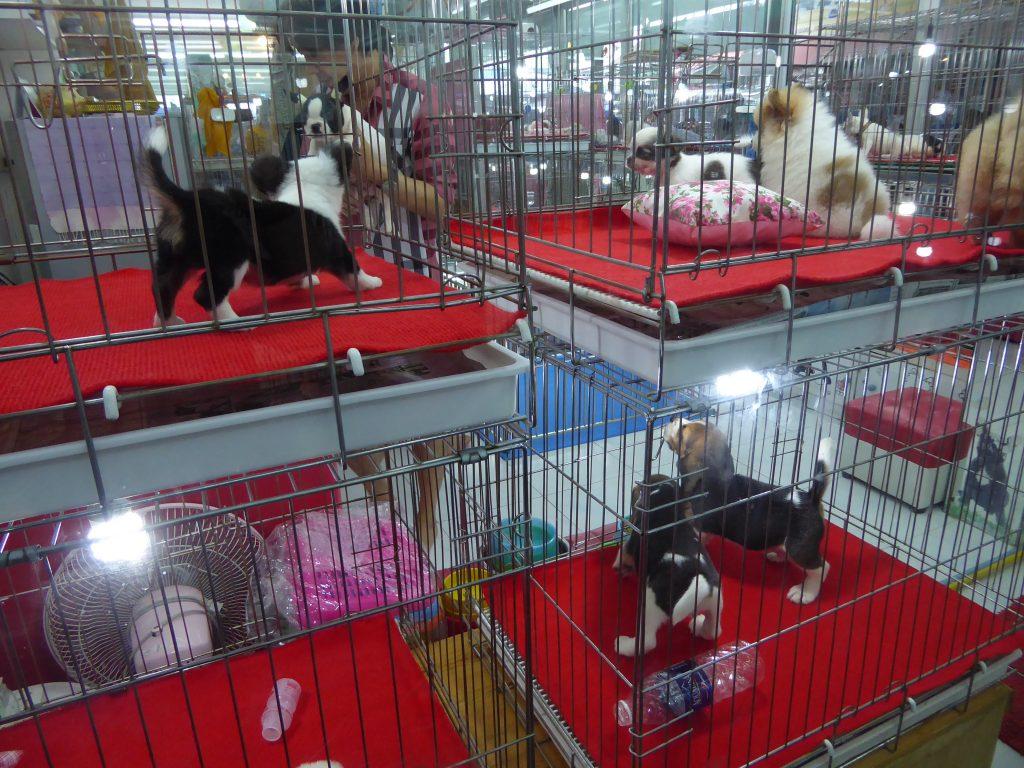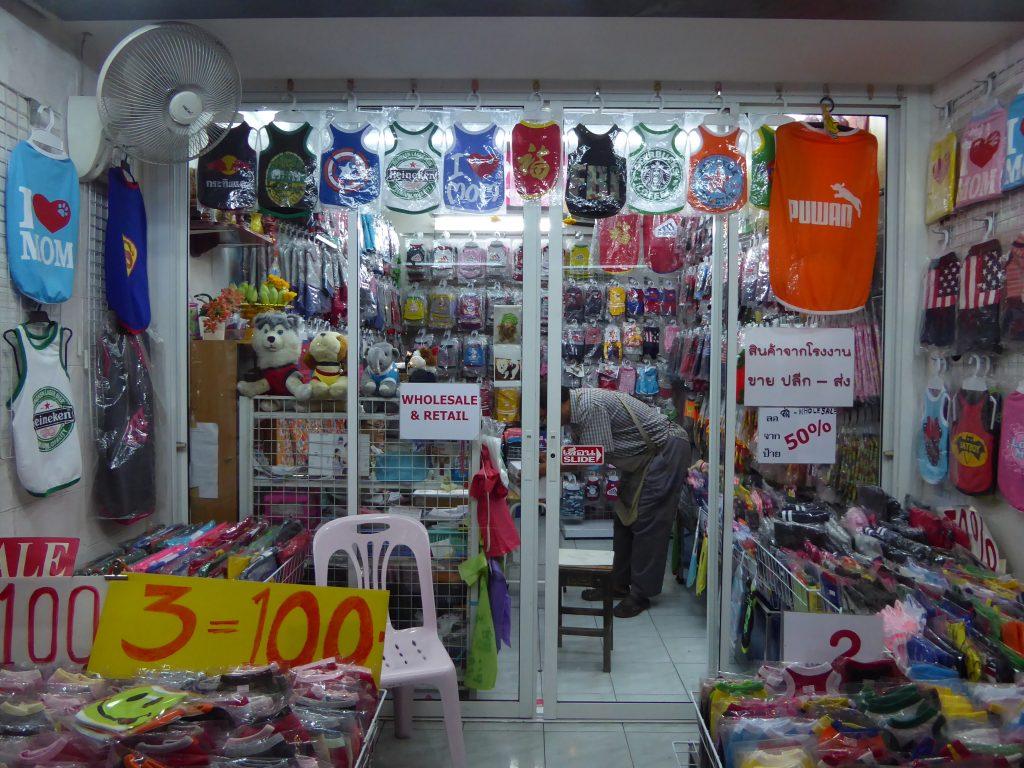 Chatuchak Market / Food & Drink
There are many pop-up cafes and street food type places around the market serving food and drinks. An open-air food market opposite sections 25 & 26 sells a variety of freshly cooked dishes including BBQ seafood.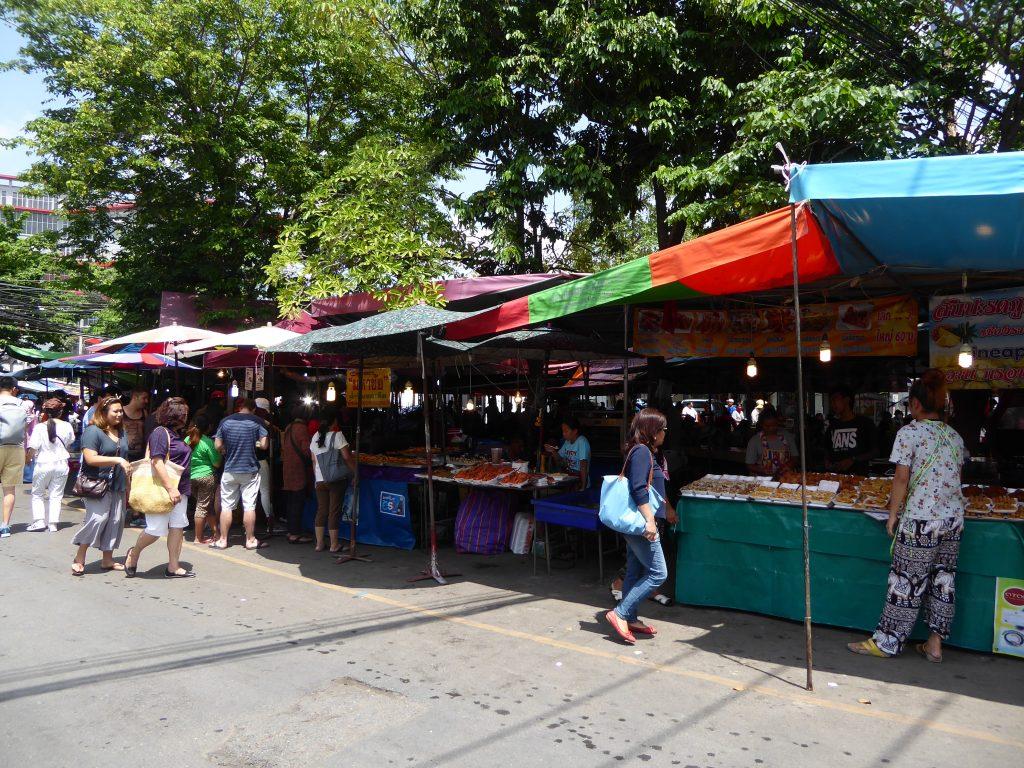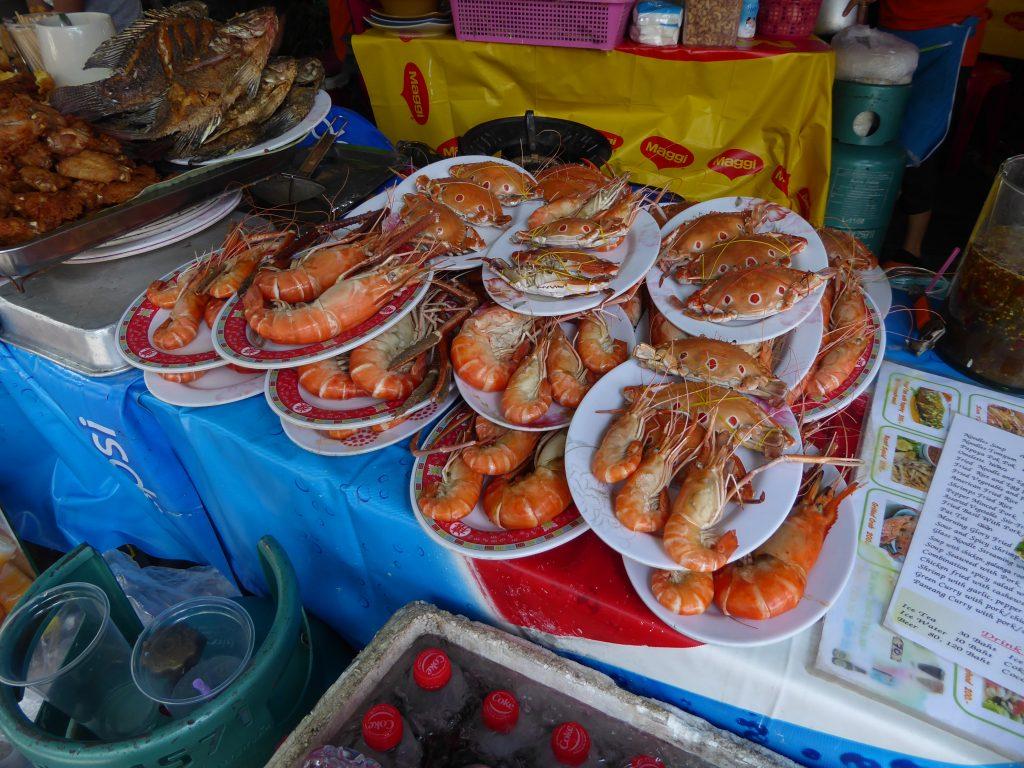 Toh Plue restaurant opposite sections 17 & 19 by soi 64 serves up good Thai food and has both outside and indoor air-conditioned seating.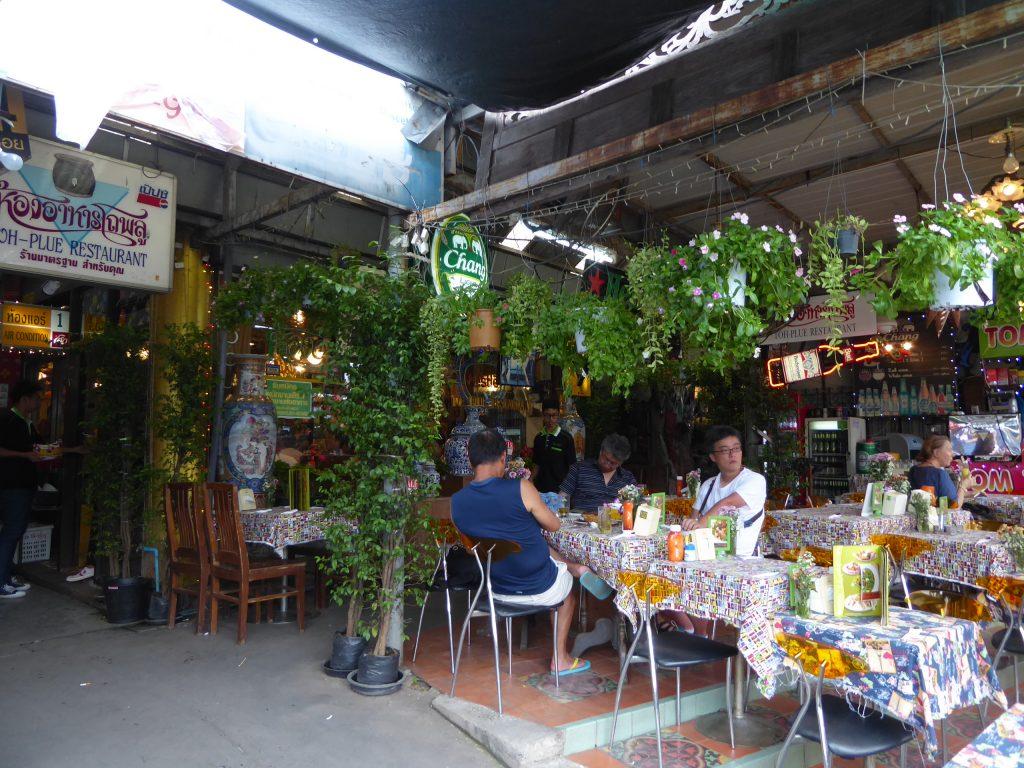 Viva 26 is a hidden gem. Located in section 26, Soi 2 it's a cool drinking spot with beers, cocktails, coffee, shakes, and soft drinks. They also have a snack menu and occasional live music in the evenings. Late closing at 10 pm makes this a great aftermarket chill out spot. Check out the collection of beer bottles and cans from around the world.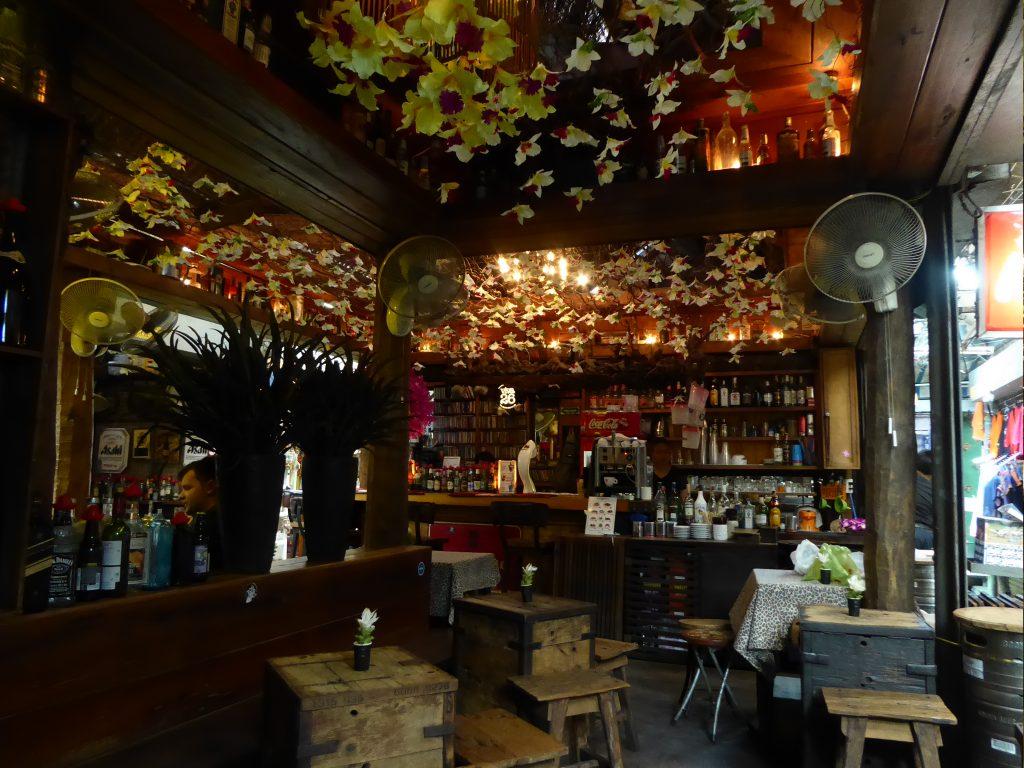 Chatuchak Market / Nearby
A night market is held in sections 16 – 21 from 22.00-07.00 on Friday & Saturday nights. The entrance is at Gate 3 only. Next to the market is MIXT, a new mall that holds the evening M Chatuchak Night Market on Friday to Sunday evenings. Chatuchak Playground is an antique flea market opposite Chatuchak Market on Kampaengphet Road. MRT Kampaengphet has an underground market in the stations metro mall. There is a good collection of shops selling vintage clothes & toys.
Chatuchak Market Tips
Chatuchak Market Bangkok Opening Times
The Weekend Market is open every Saturday and Sunday. It's open all day from 8 AM to 7 PM.
Chatuchak Market Services
There is a free hop-on-hop-off electric tram service that does a loop of the markets main internal road between 10.00-17.00 on Saturday-Sunday. There are ATM'S, banks, a post office, foreign exchange, and a medical clinic just inside the Gate 1 entrance on Kamphaengphet 2 road.
How to get to Chatuchak Market
Chatuchak Weekend Market is easily accessible by both MRT & BTS and is on many bus routes. If arriving on the MRT get off at Kamphaengphet station and take exit 2 which brings you straight up inside the market.
Chatuchak Market Safety
Watch out for pickpockets.
Chatuchak Market Bangkok Map
Take a pen and pick up a free map of the market from one of the information points near the entrances. If you see something you like, mark it on the map so you can find it again later. It's easy to get lost. The market alleys have signs giving the section and soi number.

Shipping
If you find any oversize items such as furniture that you must have there are shipping agent offices in the market that can arrange to have the item shipped to your home country. Stallholders will help you with this. The same goes for wholesale purchases of smaller items. Note that Buddha images may need a license for export.
Chatuchak Market Prices
Try offering half of the quoted price and take it from there. Don't pay more than you can afford. Many stalls have price signs or stickers and are not so open to bargaining but are usually happy to offer a discount if you're buying more than one item. Most vendors don't accept credit or debit cards. Bring cash.
Chatuchak Market / When to Visit
Try to visit early or late when it's less crowded and also less hot. It can take a whole day to get around everything and can be physically draining especially in the hot season. Bring water and make regular refreshment stops.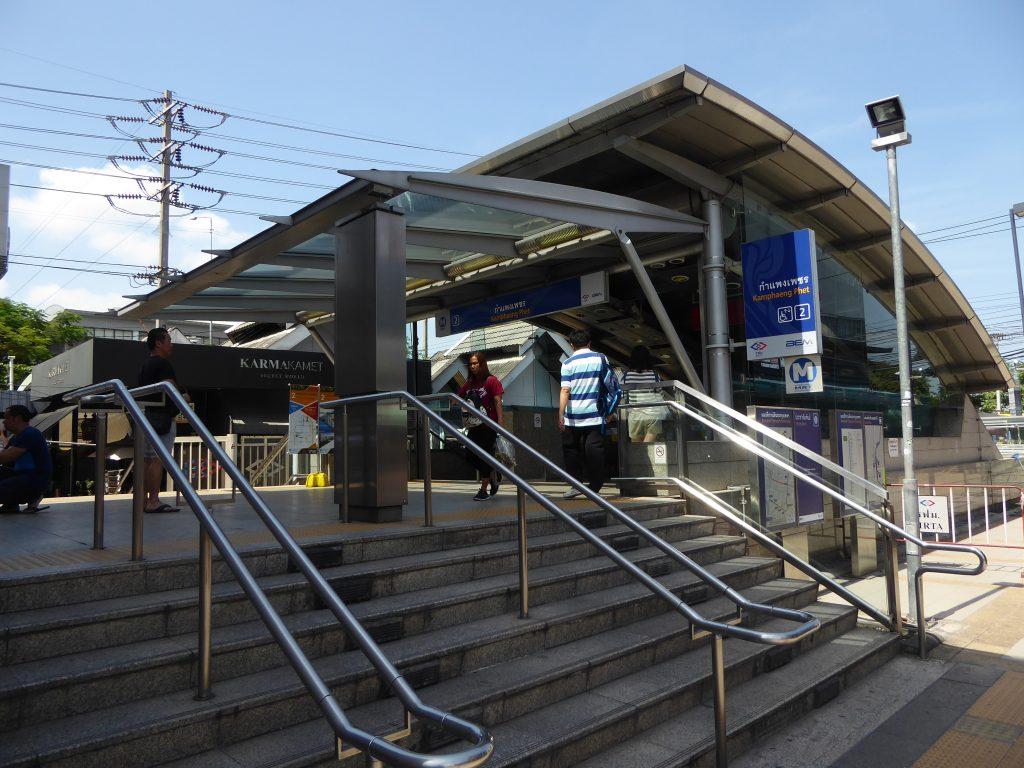 MRT Kampaengphet (exit 2) brings you directly into the market
Where is Chatuchak Market?
Location: Corner of Phahonyothin and Kamphaengphet Roads.
District: Chatuchak
Opening Hours: 06.00-18.00
Getting There:
BTS: Mo Chit Station (exit 1)
MRT: Kamphaengphet Station (exit 2), Chatuchak Park Station (exit 1)
Bus: No. 3, 9,18, 19, 28, 34, 39, 44,134,145, 153, 510, 512, 513
Location Map: