Khlong Ong Ang Walking Street
One of Bangkoks newest tourist attractions is Khlong Ong Ang Walking Street. It is open from 16.00 to 22.00 Friday to Sunday & features a market, live music, street art, street food, boating on the canal & more. It has a great atmosphere and is well worth checking out for street entertainment & food.
Khlong Ong Art Walking Street is conveniently located just 50 meters from Sam Yot MRT Station. The walking street stretches for 800 meters from Damrong Sathit bridge to Bophitphimuk bridge on both sides of the canal. Khlong Ong Ang is one of the oldest waterways in Bangkok, dating back to 1783 in the reign of King Rama 1. It was once well known as a covered market known as Saphan Han selling toys and cameras before being cleaned up and renovated.
Entertainment
A highlight of Khlong Ong Ang Walking Street is the live music performed by buskers. There were at least 10 buskers entertaining the crowds when we visited.
There were solo vocalists, duos, sax players & even a full band on a small stage. Most of the buskers were between Damrong Sathit & Saphan Han bridges.
?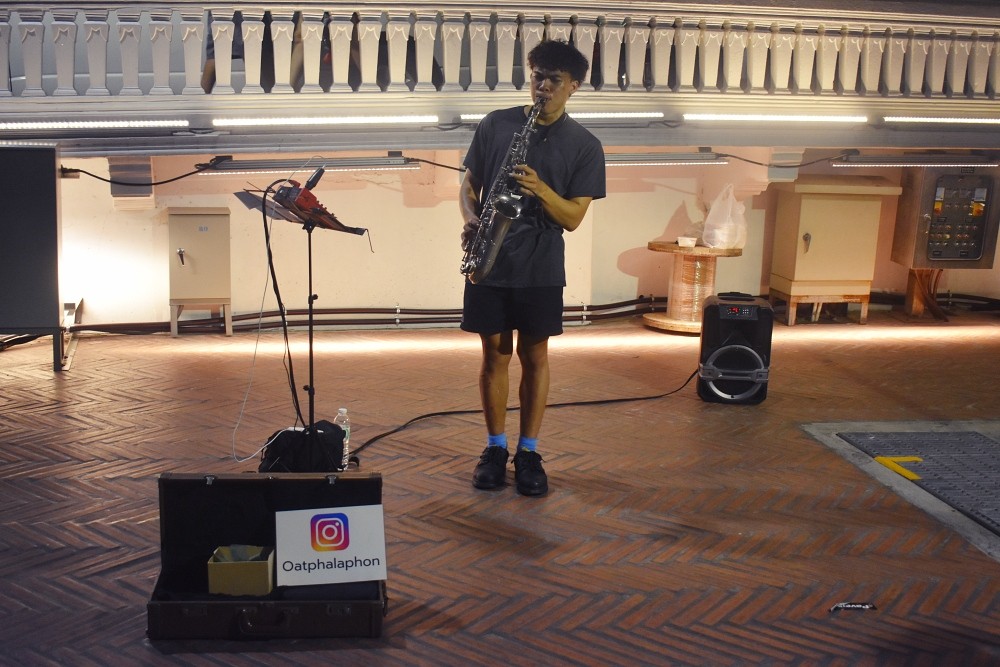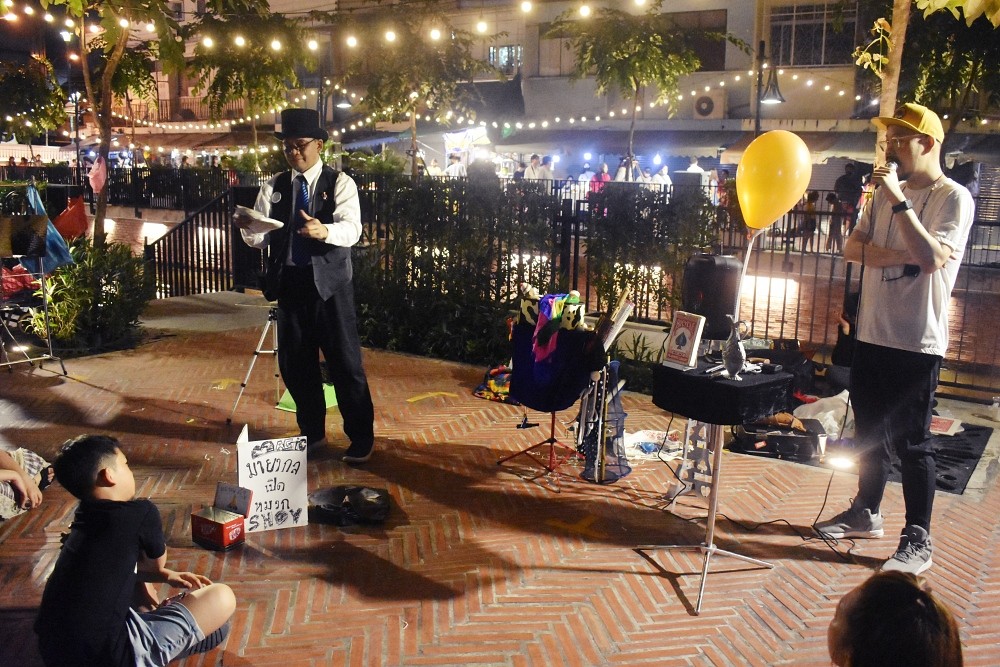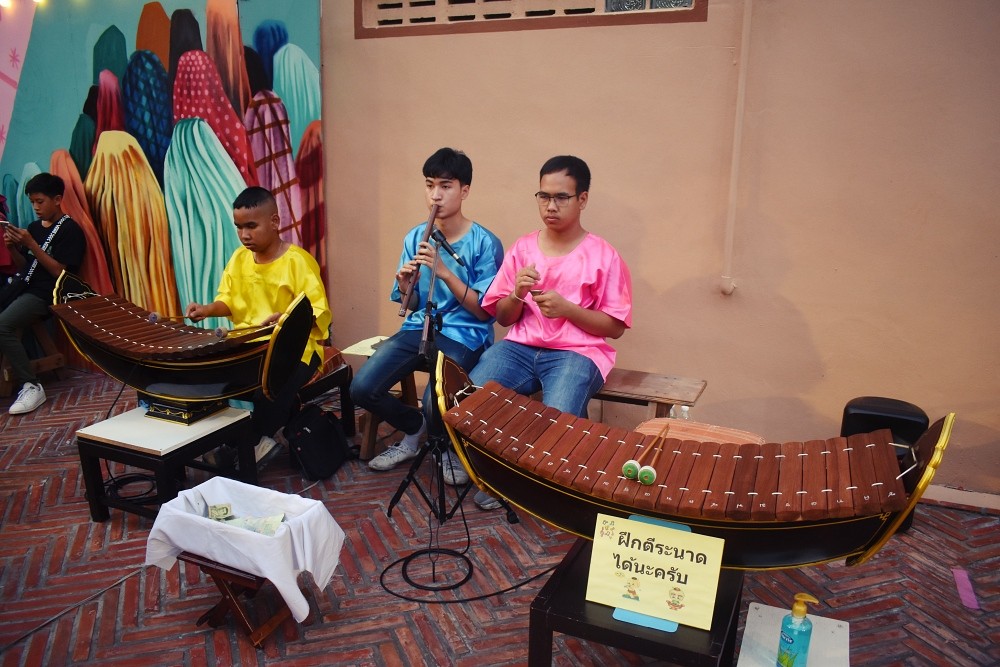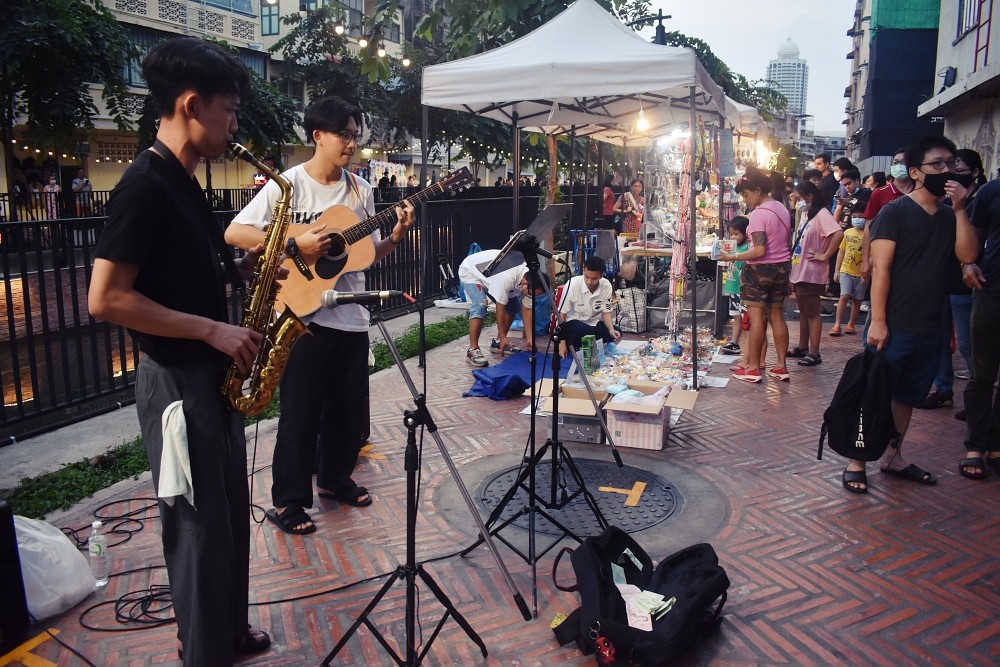 There was also a magic show, a mime artist, portrait sketch artists, and a small street theatre on Saphan Han bridge.
Street Art
Another highlight is the street art. There are murals on both sides of the canal. The art reflects the daily activities that characterize the neighborhood mix of local Thai, Chinese & Indian communities that Khlong Ong Ang passes through.
There is also some pop art and a mural by famous Thai street artist Alx Face featuring his 3-eyed baby character, Mardi.
?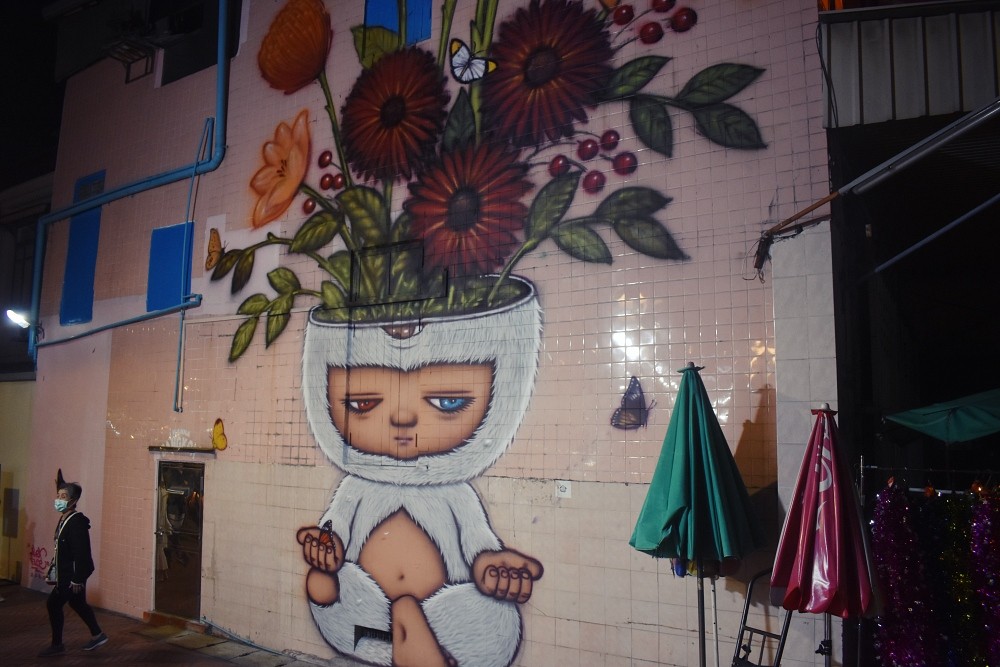 Shopping
The market stalls are rather uninspiring. No arts & crafts. The top half of the market features mainly toys that are found in nearby Mega Plaza. Also cheap gifts, tools & underwear. Great if you are looking for a pair of pliers!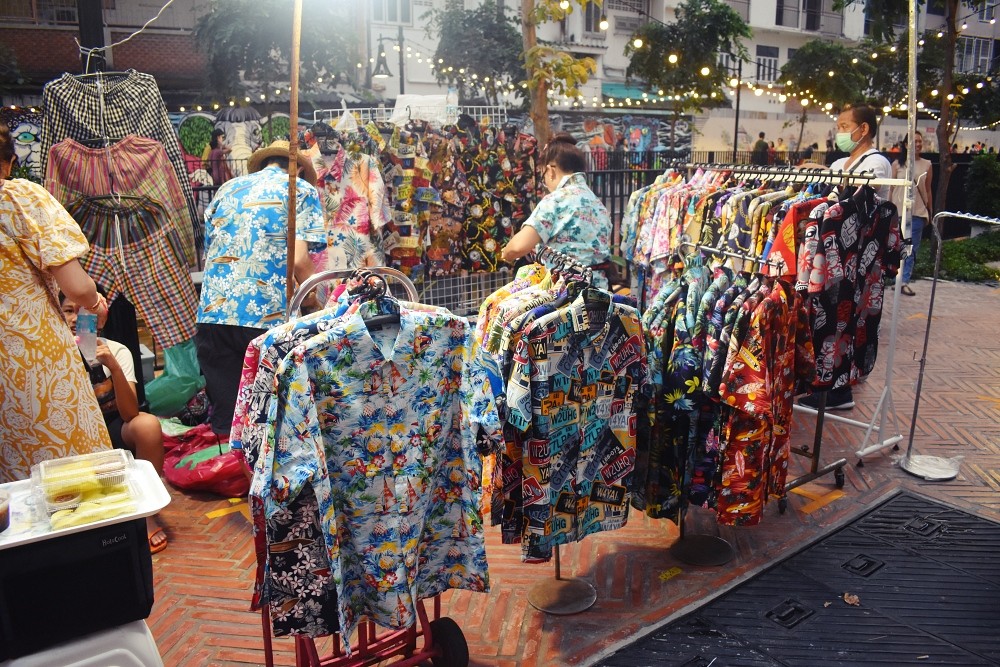 Street Food
There are food stalls all along Khlong Ong Ang walking street. The Damrong Sathit bridge end has mainly sausage on stick vendors but things pick up towards Saphan Han bridge with some food booths and a raised seated area overlooking the canal.
The lower section of the walking street has a lot more choices with BBQ, noodles & more. This area is busy with people eating from low tables canalside. The area on the Phahurat side of the canal between Saphan Han & Bophit Phimuk bridges has an Indian flavor with several busy Indian restaurants with canalside seating. You will also find a rare Bhutanese restaurant.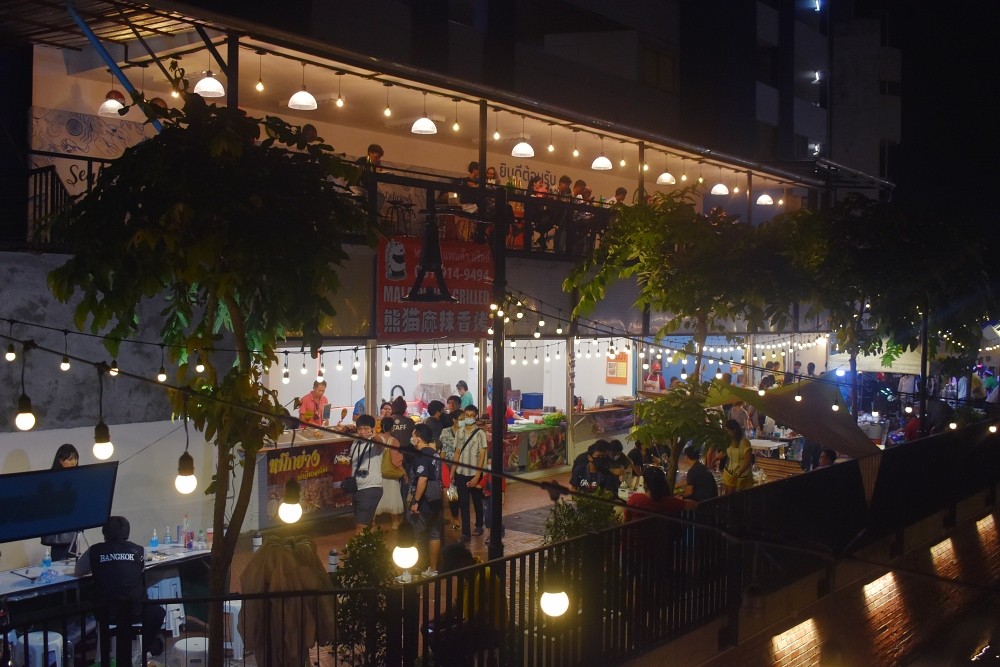 Kayaks
Kayaks & stand up paddleboards are available to rent if you fancy a paddle on Khlong Ong Ang. There are two pontoons offering rentals. The water in this section of Khlong Ong Ang has been cleaned up though it still looks a bit murky.
Where is Khlong Ong Ang Walking Street?
Khlong Ong Ang is only a short walk from Sam Yot MRT station at its northern end and a 5 minute walk from Chinatown at its southern end.