Khlong Thom Market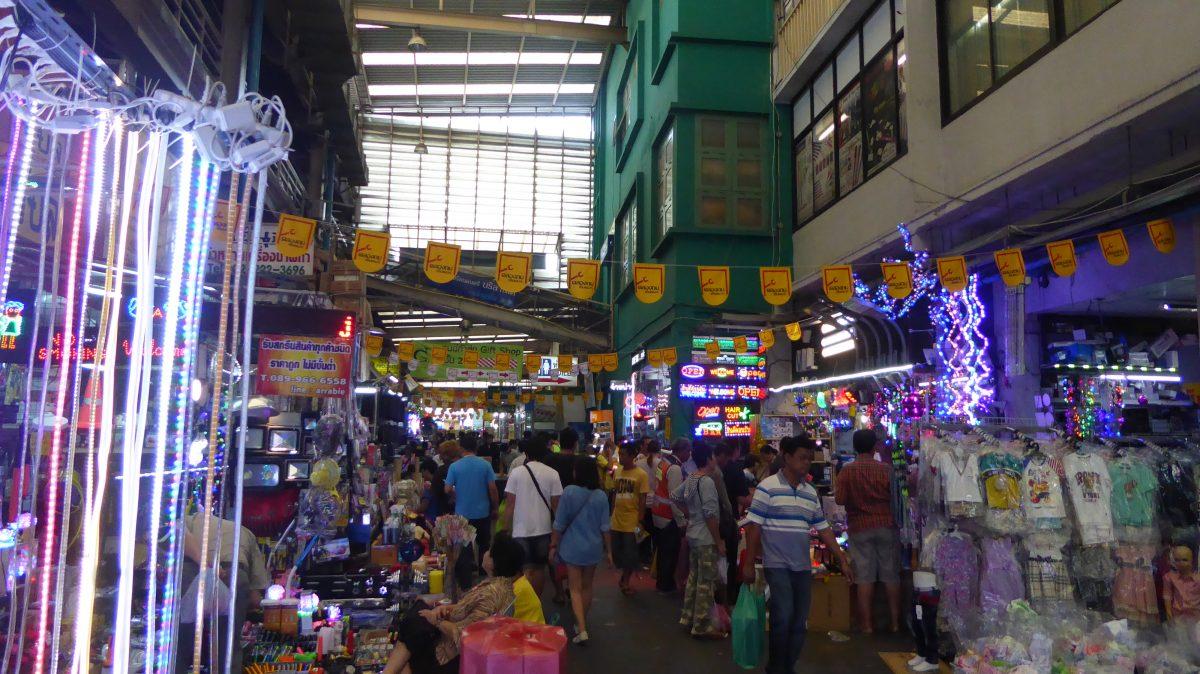 Khlong Thom Market is in Chinatown off Charoen Krung Road in the area between Worachak and Mahachak roads. It is not a tourist market but a place where locals come to buy everyday goods. Things are inexpensive but you must bargain for most things. Don't expect quality and anything with a brand name is almost certainly fake.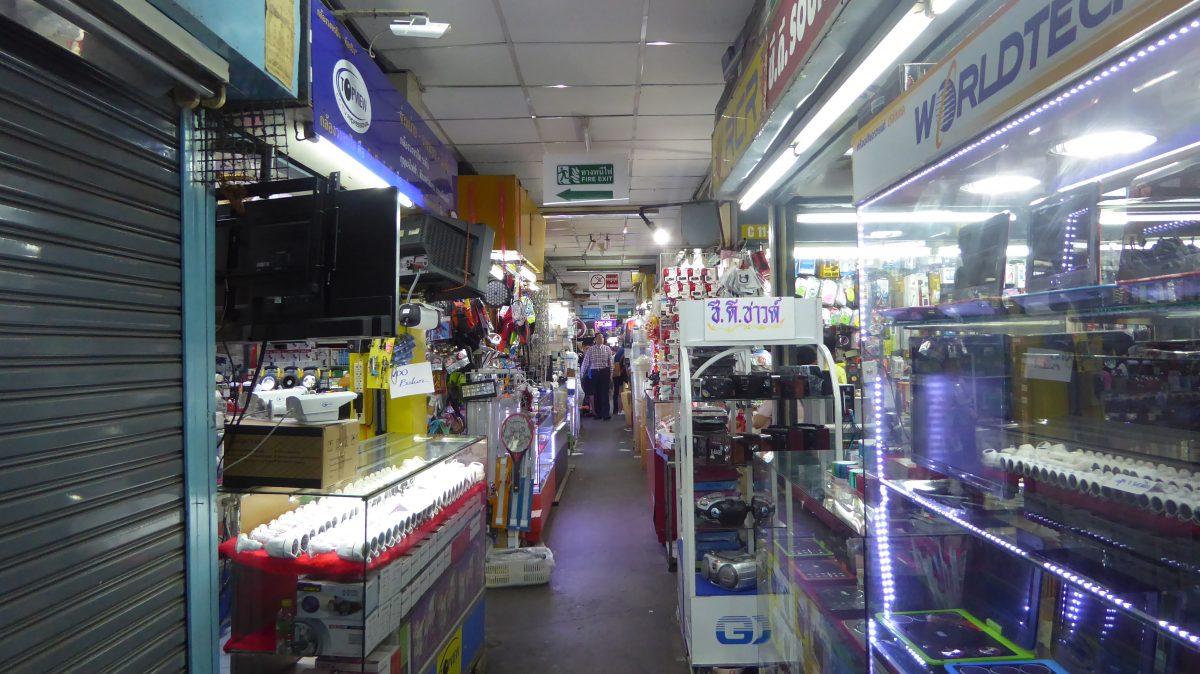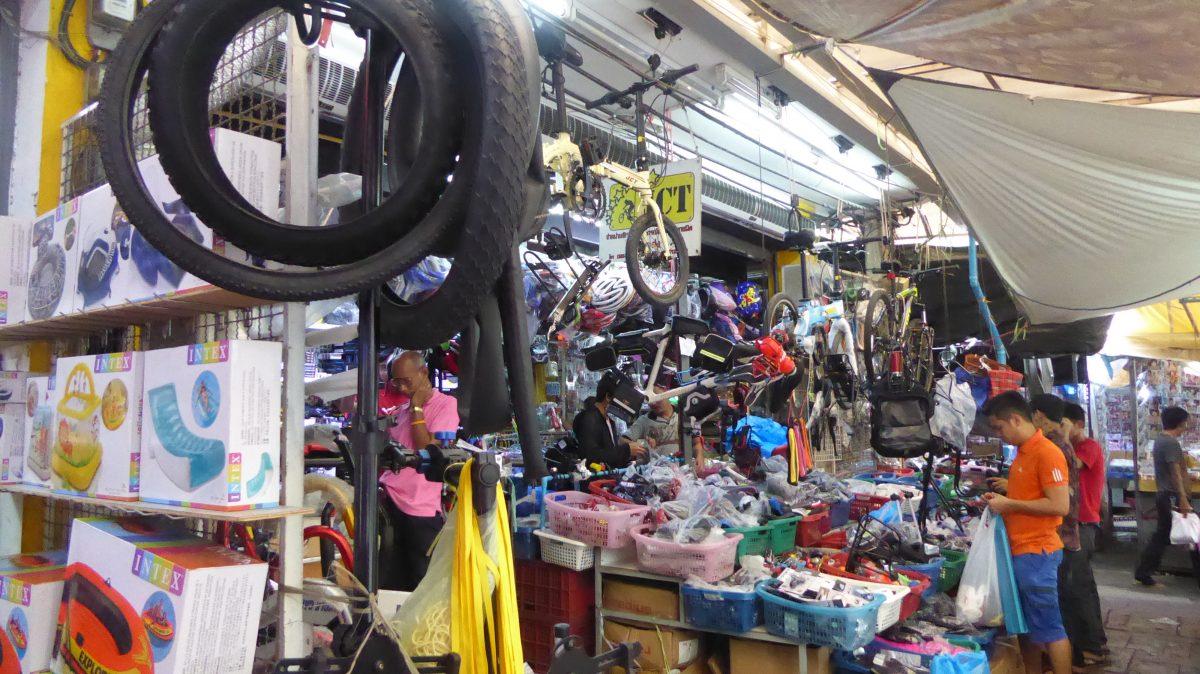 What can you buy?
The market consists of street stalls and a three-story mall. It has just about everything including cheap clothing, electronics from China, pirated DVD's, spare car parts, bicycles, electric scooters & bikes, cycling accessories, toys, radios, phone chargers, digital neon signs, musical instruments, tools, bolts, screws, car number plates, game players, stereos, phone accessories, sunglasses and anything else you can think of.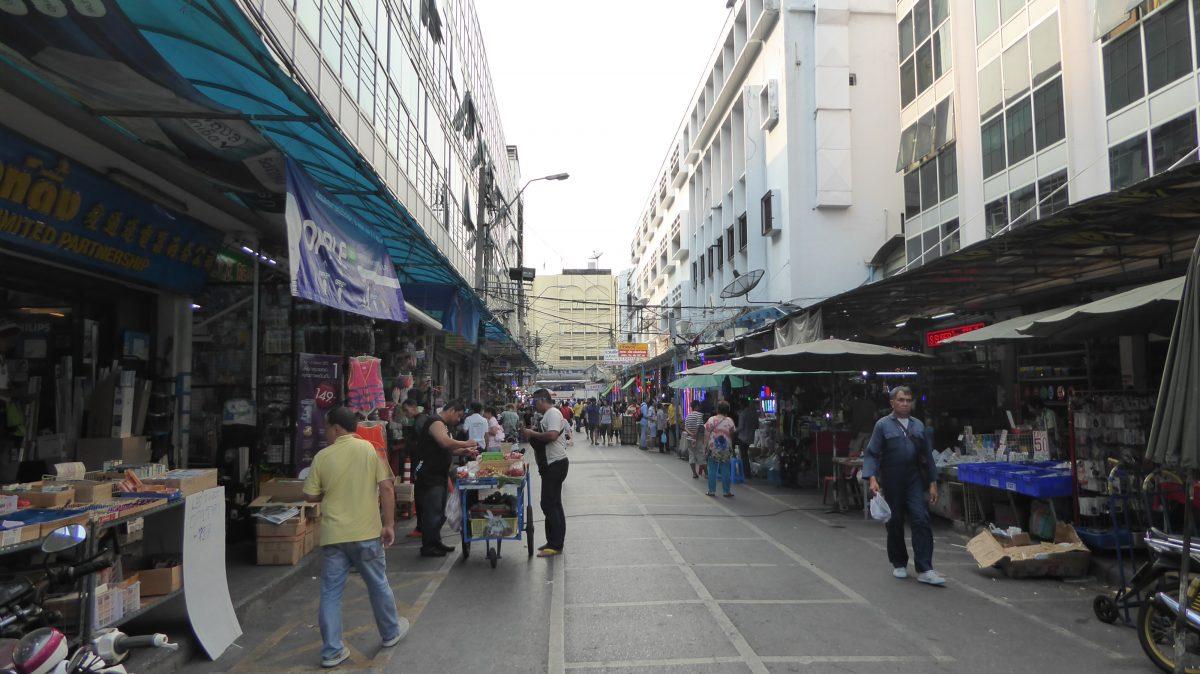 There are also some 2nd hand and collectible items. Some good bargains that may be of interest to tourists are pirate DVDs at 3 for 100 baht, cycling equipment such as helmets, bike accessories, brand name lycra copies, and 50 baht sunglasses. If you are planning on hiring a motorbike while in Thailand this is a good place to buy safety gear and accessories at cheap prices. A good helmet is a must if you planning to ride on Thai roads.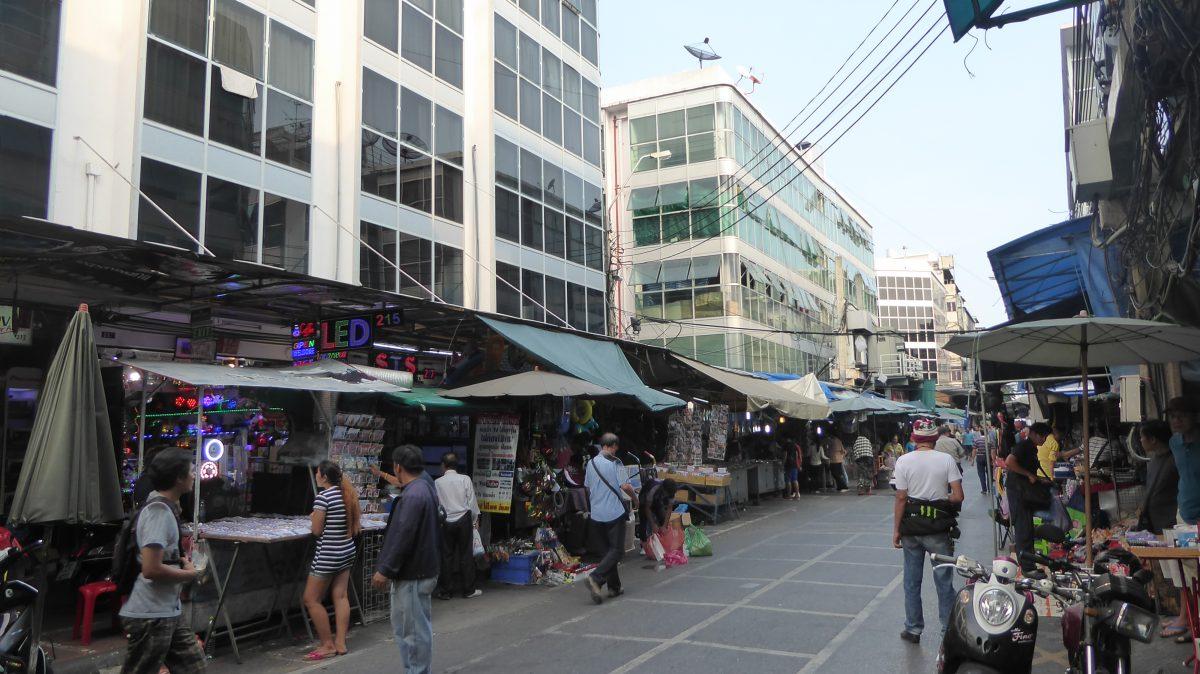 Where is Khlong Thom Market?
It is a short walk from Yaowarat Road and worth a look if you're in the area.
Location: Corner of Worachak Road and Chao Kamrop Road.
District: Chinatown.
Opening Hours: 09.00-18.00
How to get there:
Chao Phraya Express Boat: Ratchawong Pier (N 5). From Ratchawong pier, walk north out of the pier, then take a left onto Yaowarat Rd. Cross the street and take a right onto Worachak Rd. Keep walking and cross Charoen Krung Rd, the market is in the area between Worachak and Mahachak roads.
Bus: No. 8, 10, 37, 73
Map: