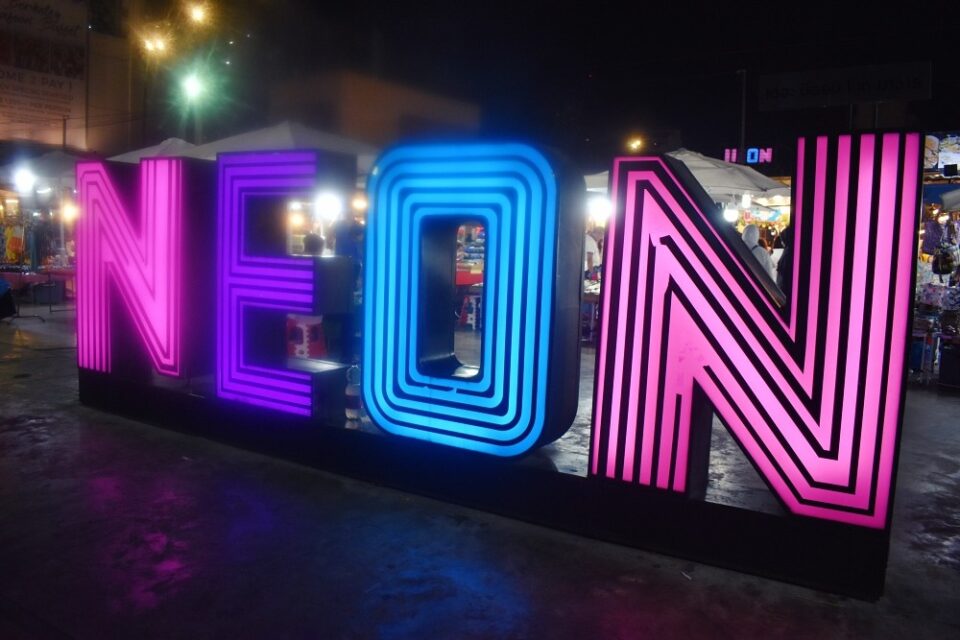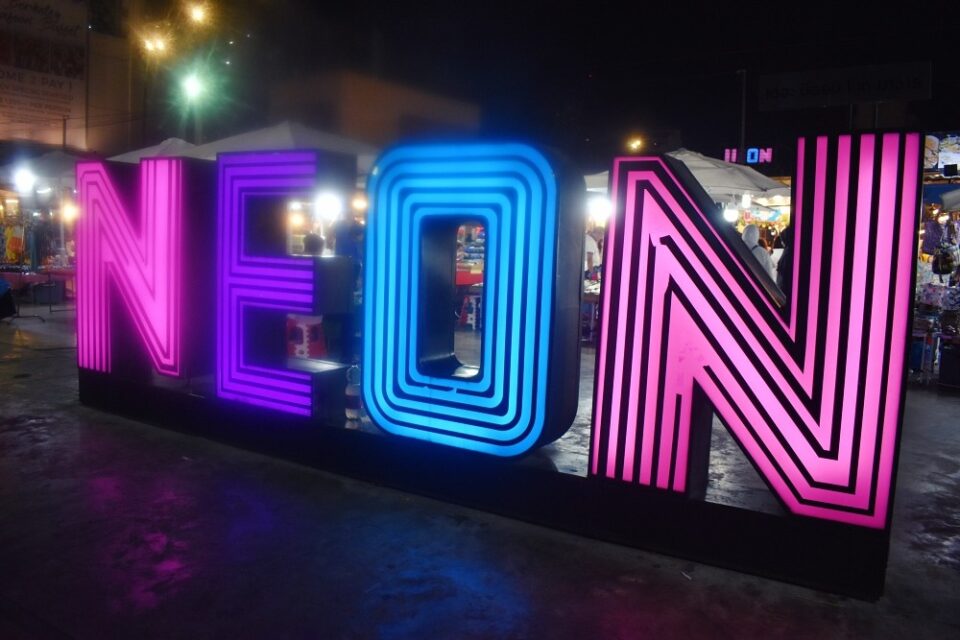 Neon Night Market
*Neon Night Market is permanently closed*
The Talad Neon Night Market Bangkok is a clean touristy market with a convenient central location in Pratunam. The market is not trendy but is a great place for souvenir shopping, eating & drinking at reasonable prices.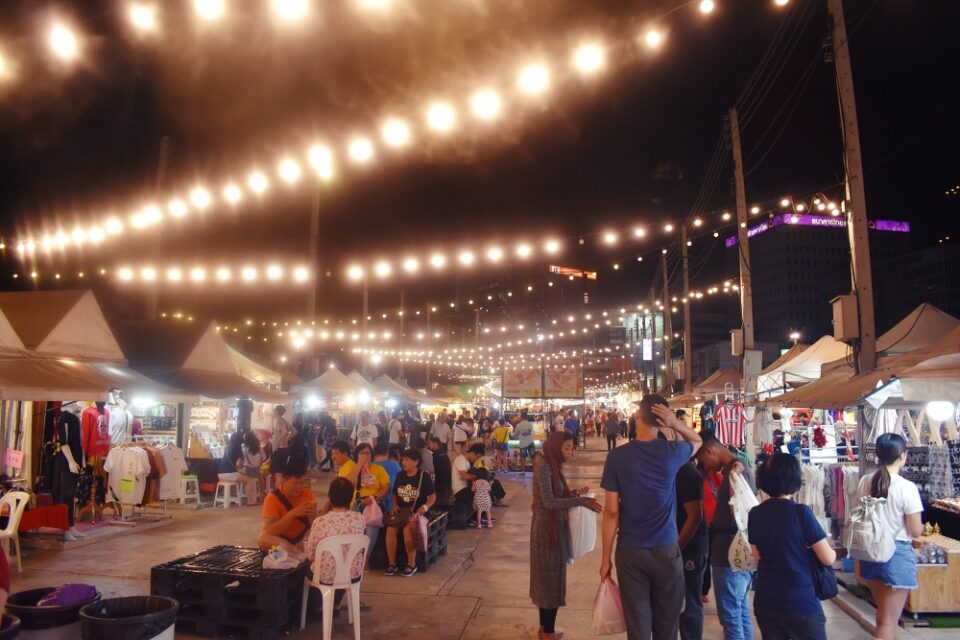 Neon Night Market Bangkok / Shopping
The Neon Night Market has all the usual tourist goods that you would find at Asiatique, Patpong & Khaosan. Think cheap street fashion, accessories, homeware & souvenirs. If you are looking for vintage items you will not find them at Neon Night Market.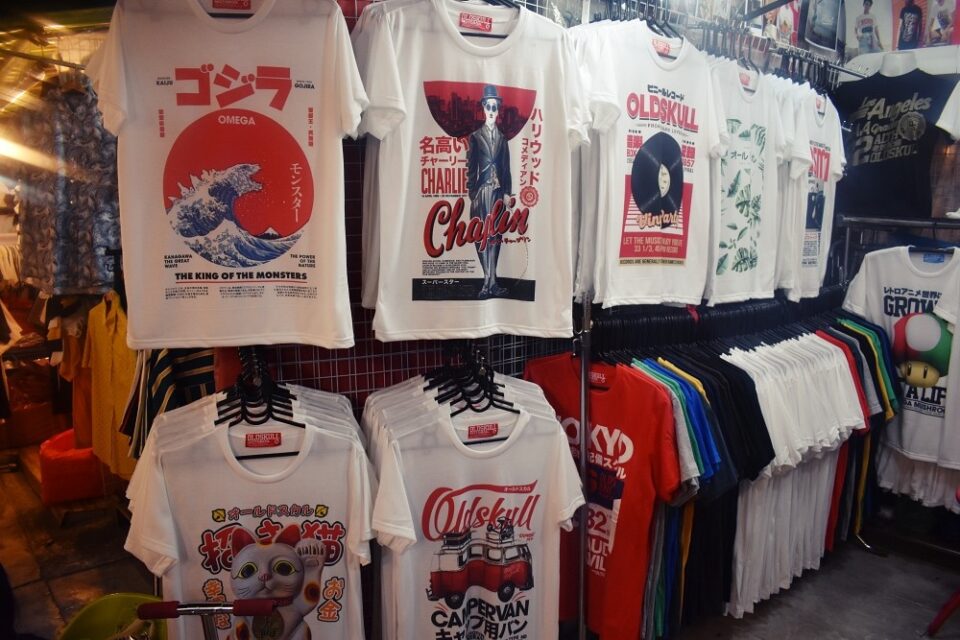 Things that you will find include clothes such as t shirts, elephant pants, shorts, Shoes, band t shirts, football shirts, & socks. Also, belts, bags, watches, fashion jewelry, scarves, kids wear, backpacks, Muay Thai boxing gear, soaps, models, lanterns & souvenirs that make great gifts for those at home. Many items can be personalized with a name or a photo while you wait.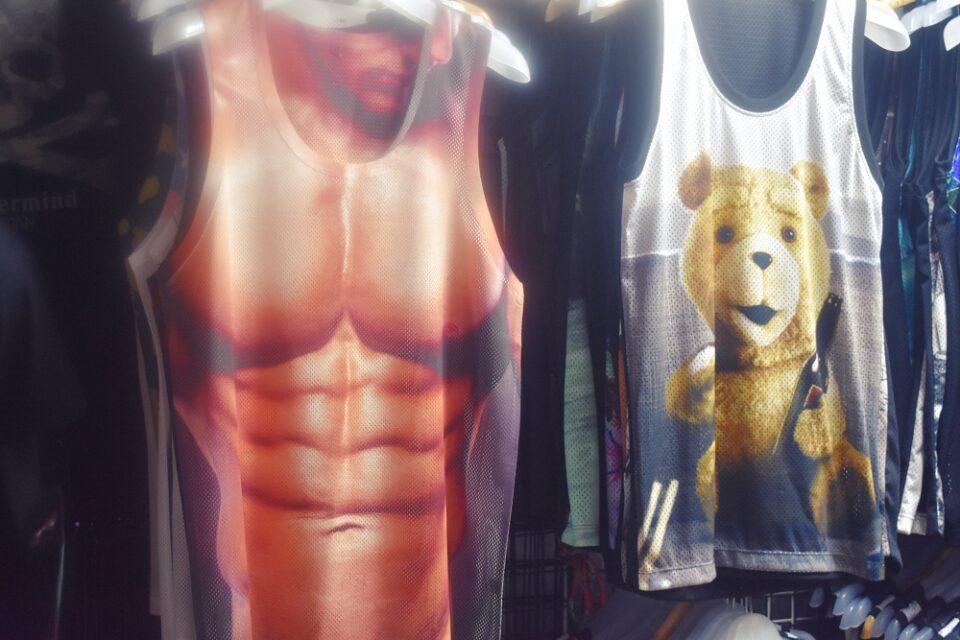 Some items are priced, some are not so bargaining is expected. Smile and be polite to get the best price. Prices at Neon Night Market are reasonable. If you are not buying Neon is good for browsing as the rows of stalls are well spaced out and the market is not crowded. If you are not planning to eat or drink about one hour is enough time to tour the market.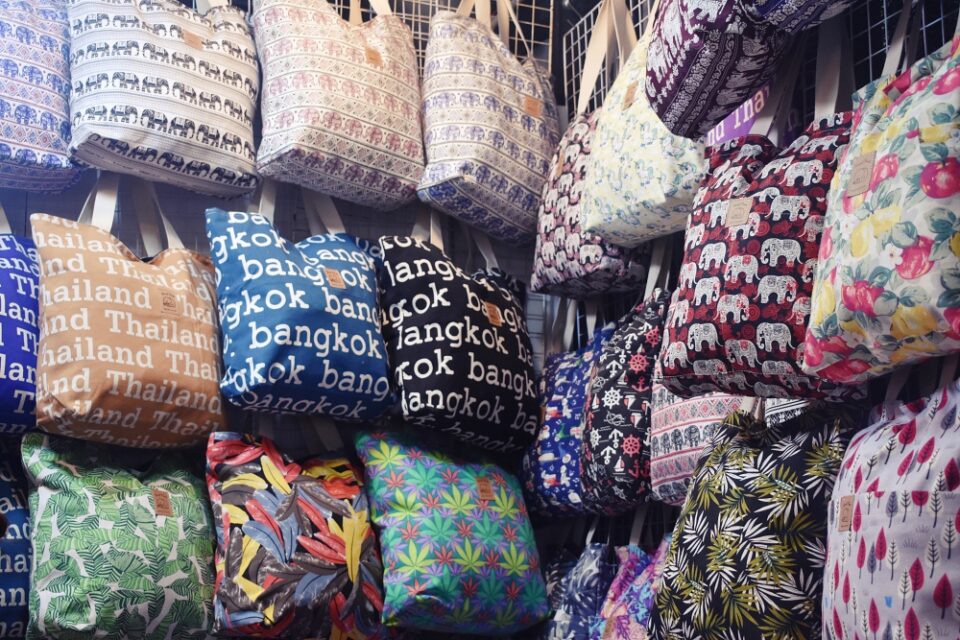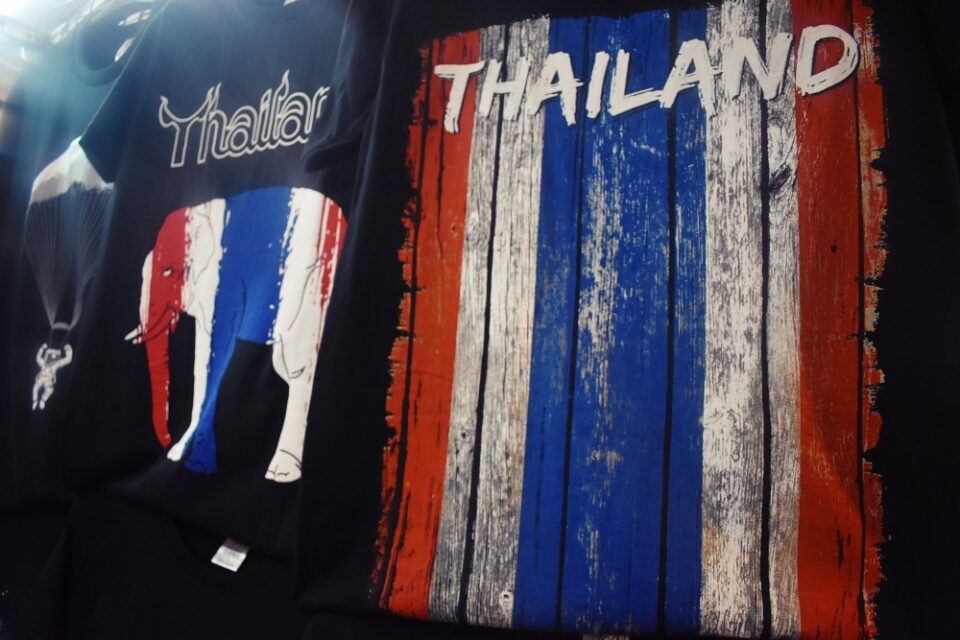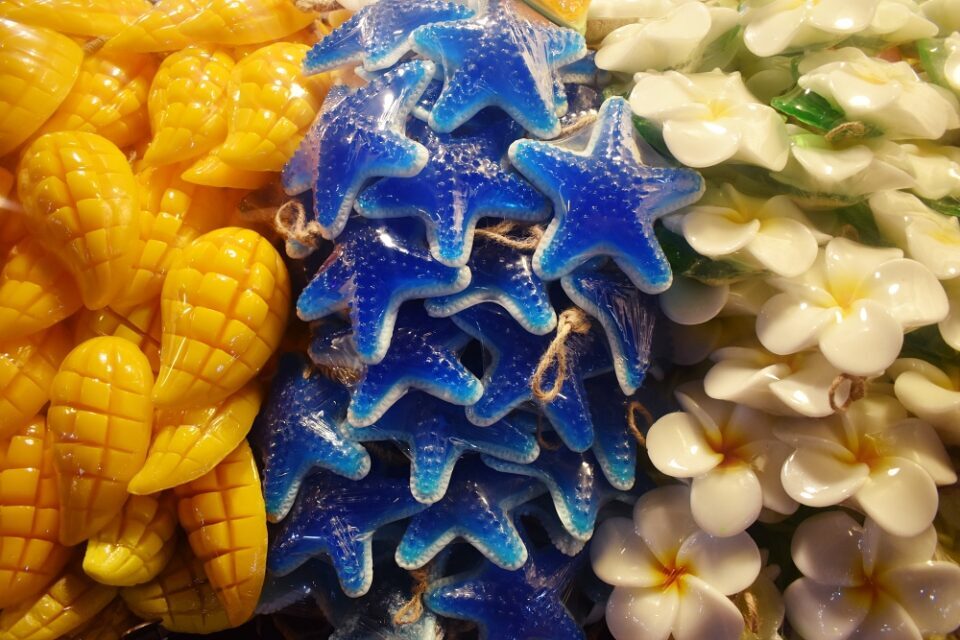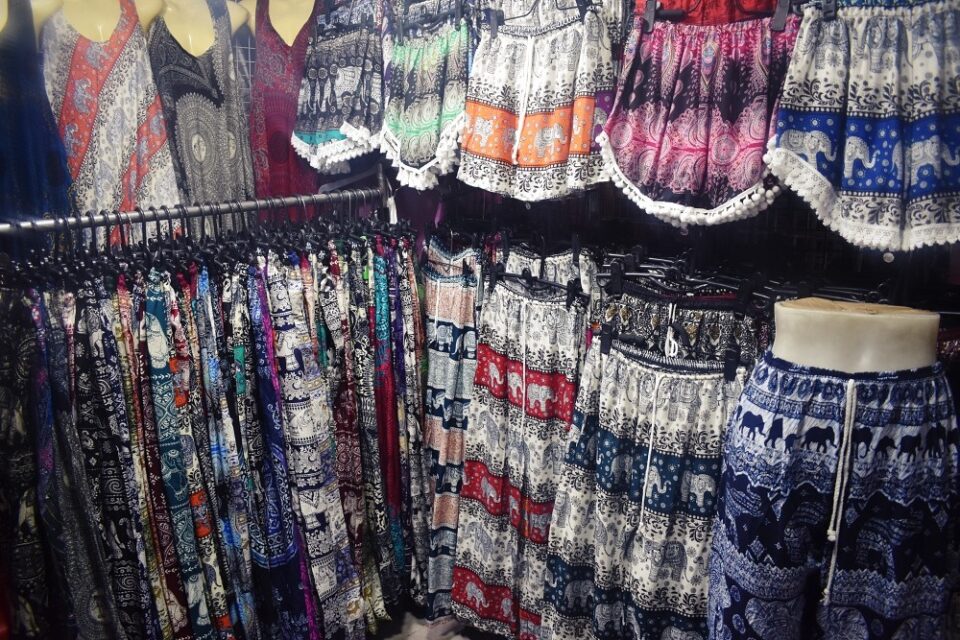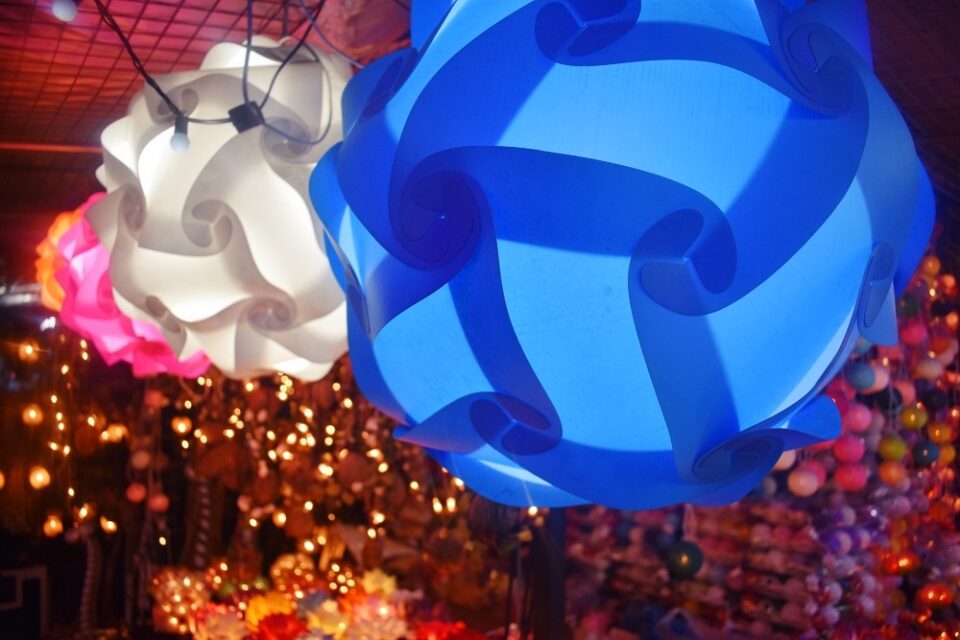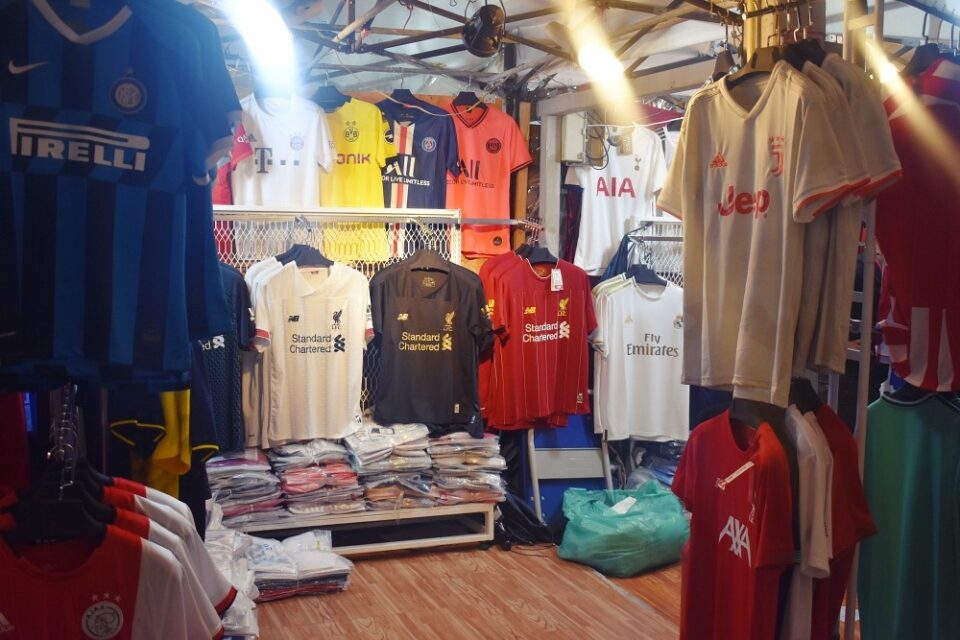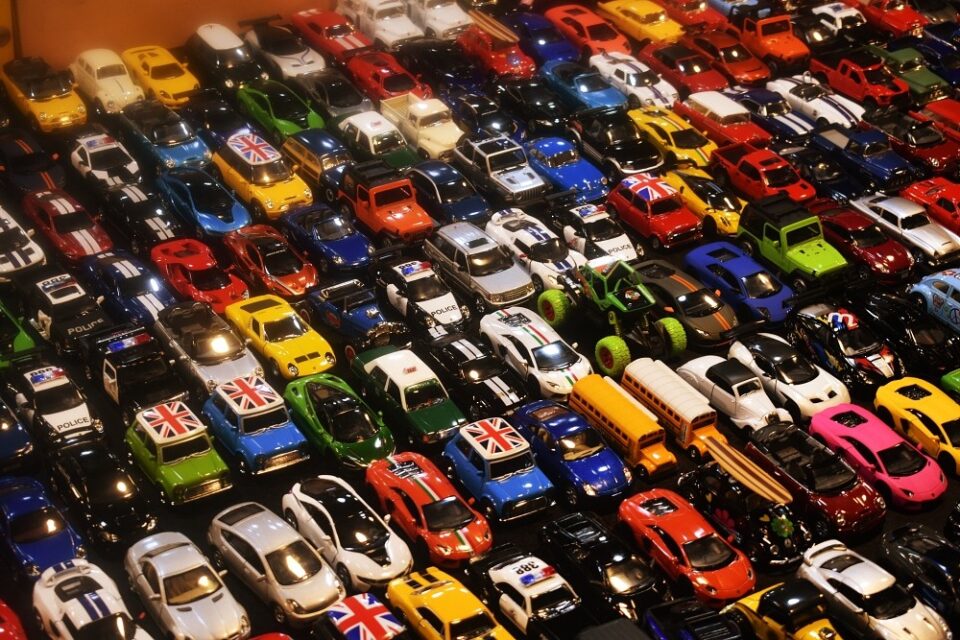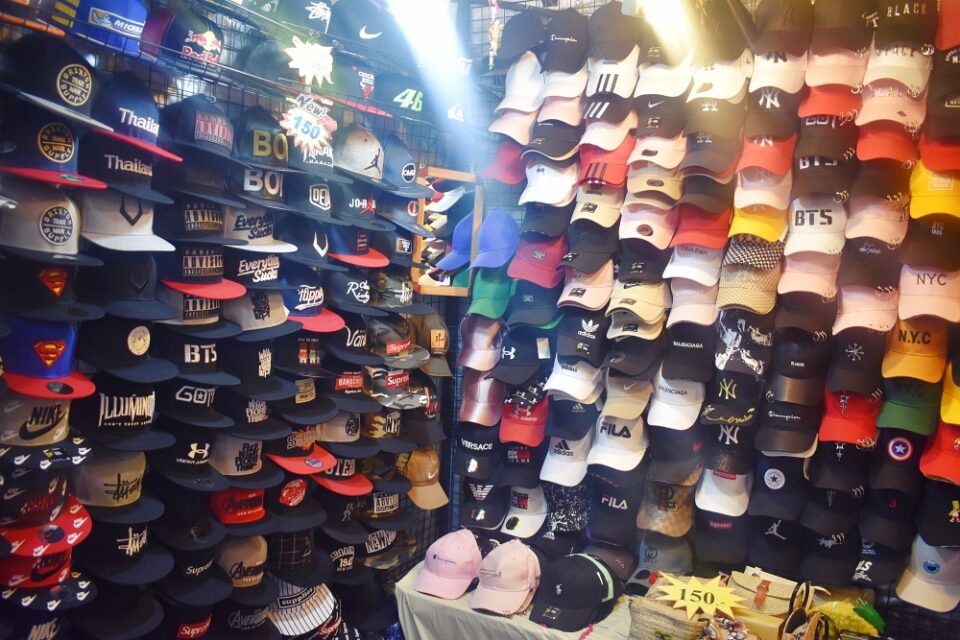 Neon Night Market / Entertainment
Neon Night Market is not just about shopping. There are several entertainment options around the complex. Near the entrance are sketch artists, mime artists & magicians.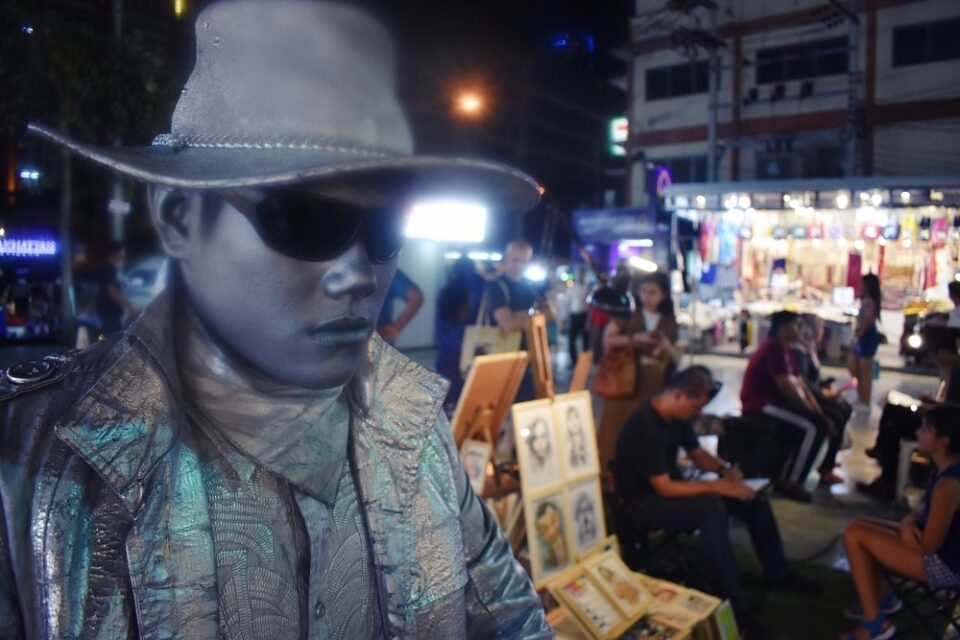 For kids, there is a play area and a funfair with games & rides on holidays & special occasions. To one side of the market is a dining area. Also, at the back of the market along with some bars and a live music stage.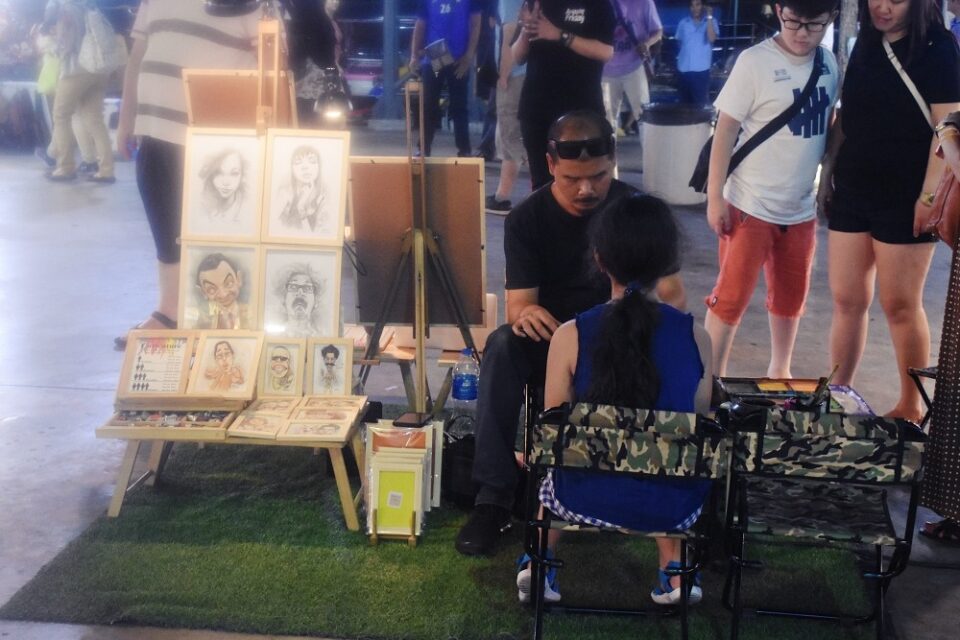 Other services include a massage zone and you can even get a haircut from a barber.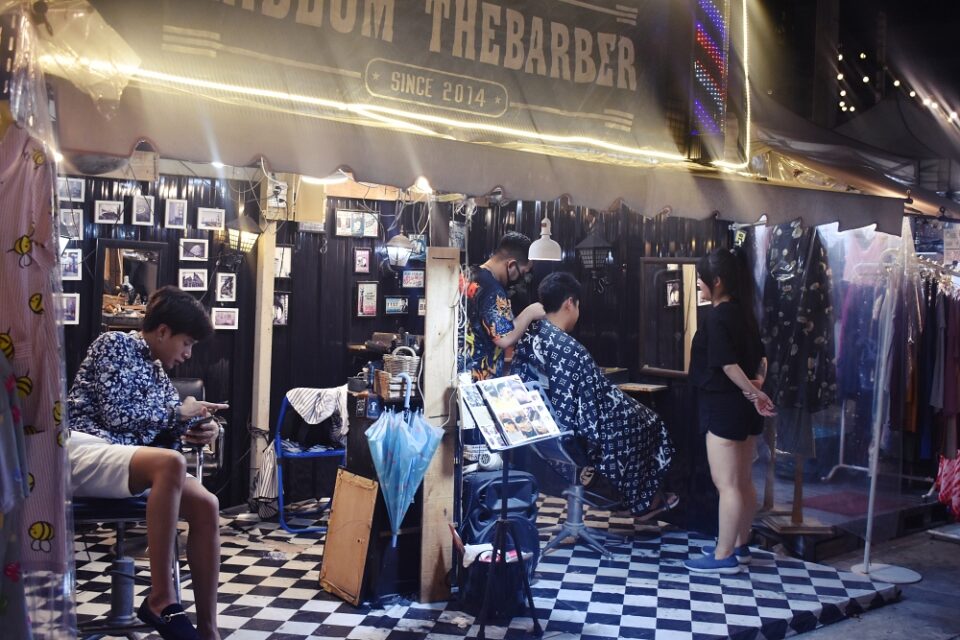 Neon Night Market Bangkok / Food & Drink
Food & drink options are good with the right hand side of the market donated to food stalls with seating. The food is the usual market stuff with kebabs, BBQ, & snacks. The sit down area has some small restaurants serving up common Thai dishes as well as seafood. The emphasis is on Asian & Thai cuisine.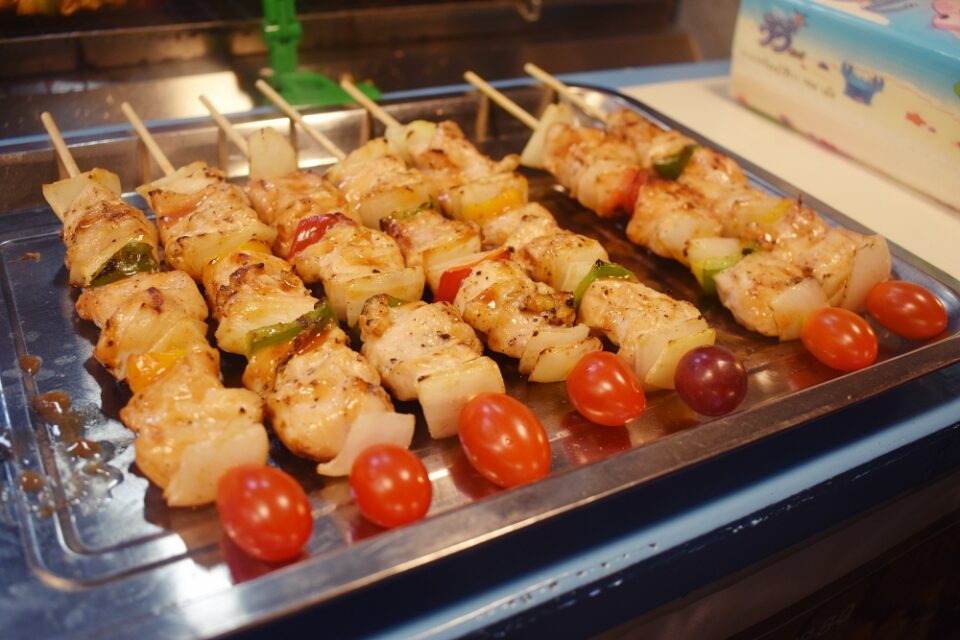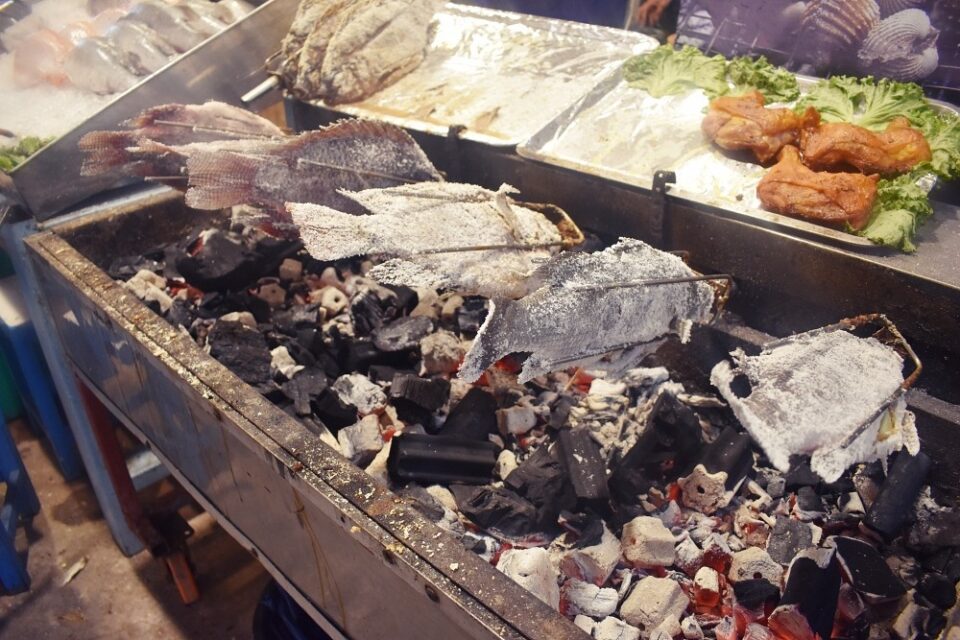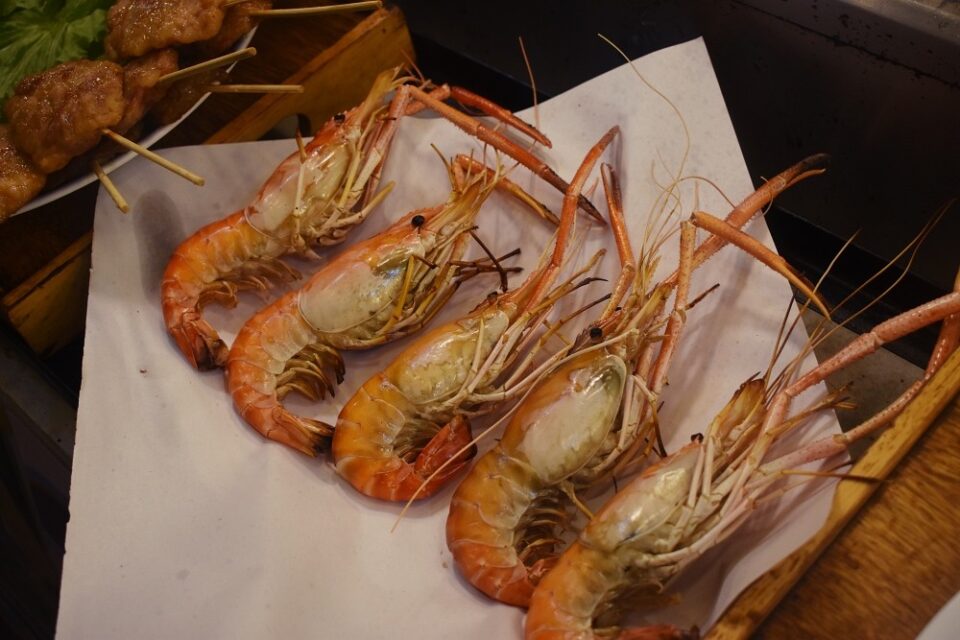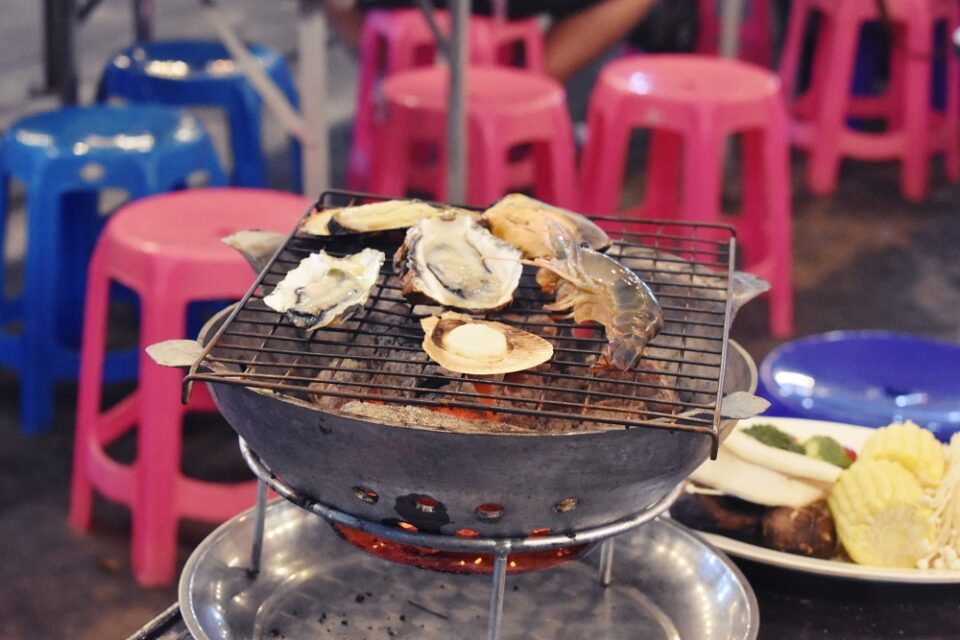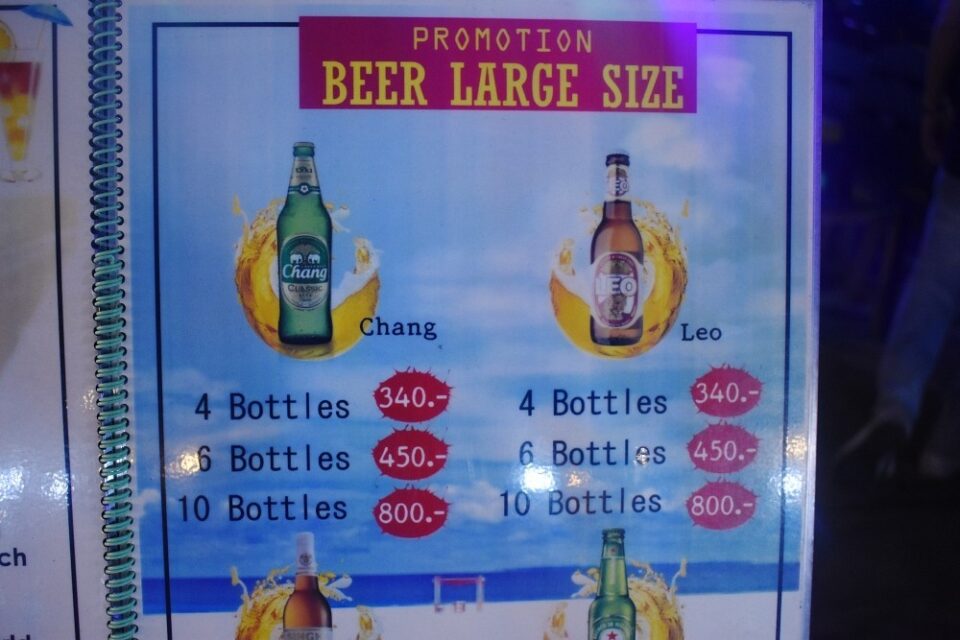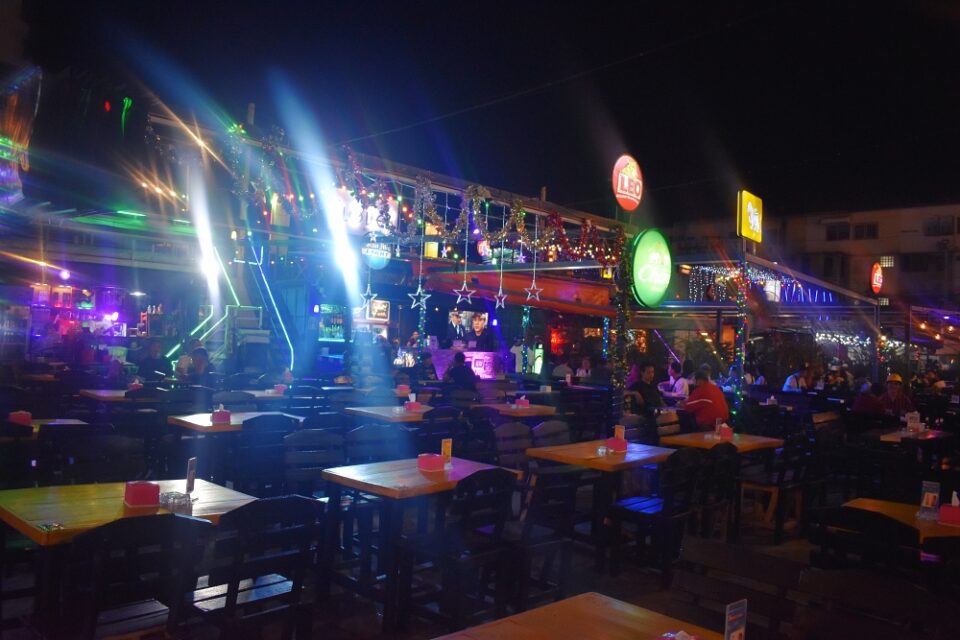 At the back of the market is an open air bar area. Some of the bars have elevated seating areas on top of shipping containers offering a good view of the market. Expect to pay 80 to 100 baht for a large bottled beer. There is also an all you can eat seafood place where you catch your own before grilling it yourself. Also, a live music stage.
?
Video
A walk around Neon Night Market Bangkok
[do_widget id=wylwidget-3]
Where is Neon Night Market?
Location: 1087, 167 Phetchaburi Rd, Pratunam, Bangkok
Opening Hours: 16.00 to 24.00 closed Monday & Tuesday
Getting There: Neon Night Market is behind Palladium Mall, a 5 minute walk from the Pratunam intersection. The nearest BTS Station is Chit Lom.