Silom Night Market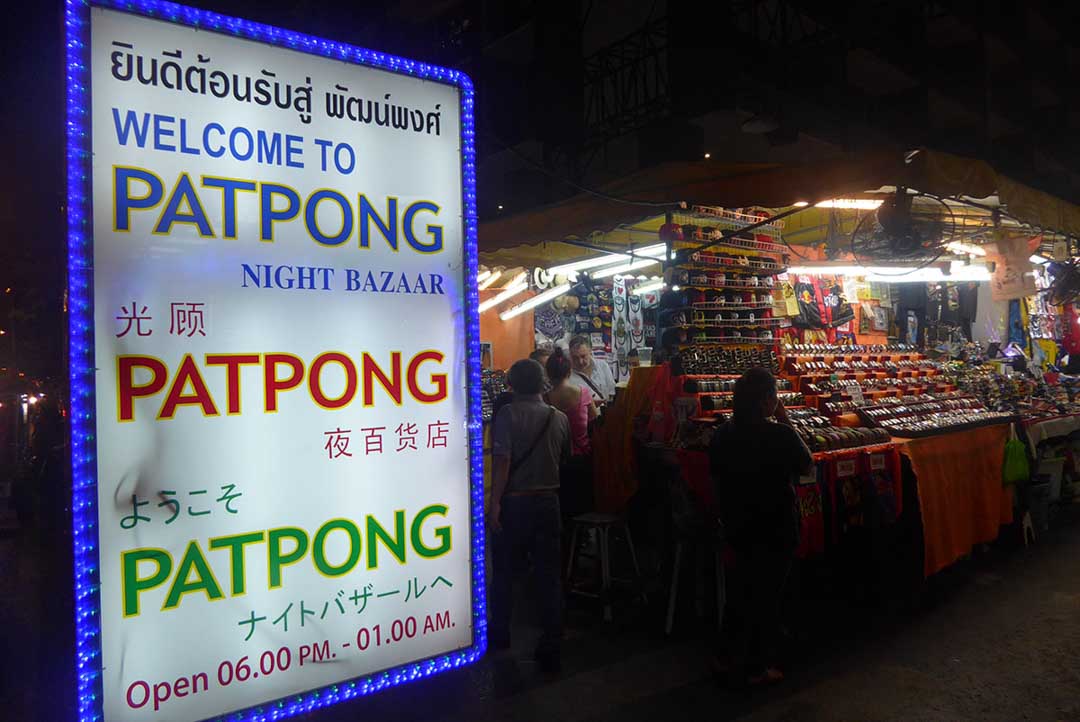 Silom Night Market, also known as Patpong Night Bazaar is one of the most popular tourist-orientated markets in Bangkok. It's in the middle of the Silom nightlife district running down the middle of the notorious Patpong Road & along Silom Road. It's always busy and crawling with tourists but it's a lively atmosphere and the cast of characters make it a must-see experience.
The market occupies the middle of the soi with 4 rows of stalls running its whole length. At the sides are Go-Go bars, live music lounges, dodgy upstairs clubs offering ping-pong shows, and the odd shop house selling tourist goods.
The shopping is a mixture of copy or fake products such as Rolex watches, Lacoste T-shirts, DVDs of the latest Hollywood movies, and Louis Vuitton handbags along with general tourist souvenir stuff such as Thai boxing shorts, chopsticks, silk scarves, etc. Prices are higher than other markets, often by 2 or 3 times. Nothing has a price tag so you need to bargain.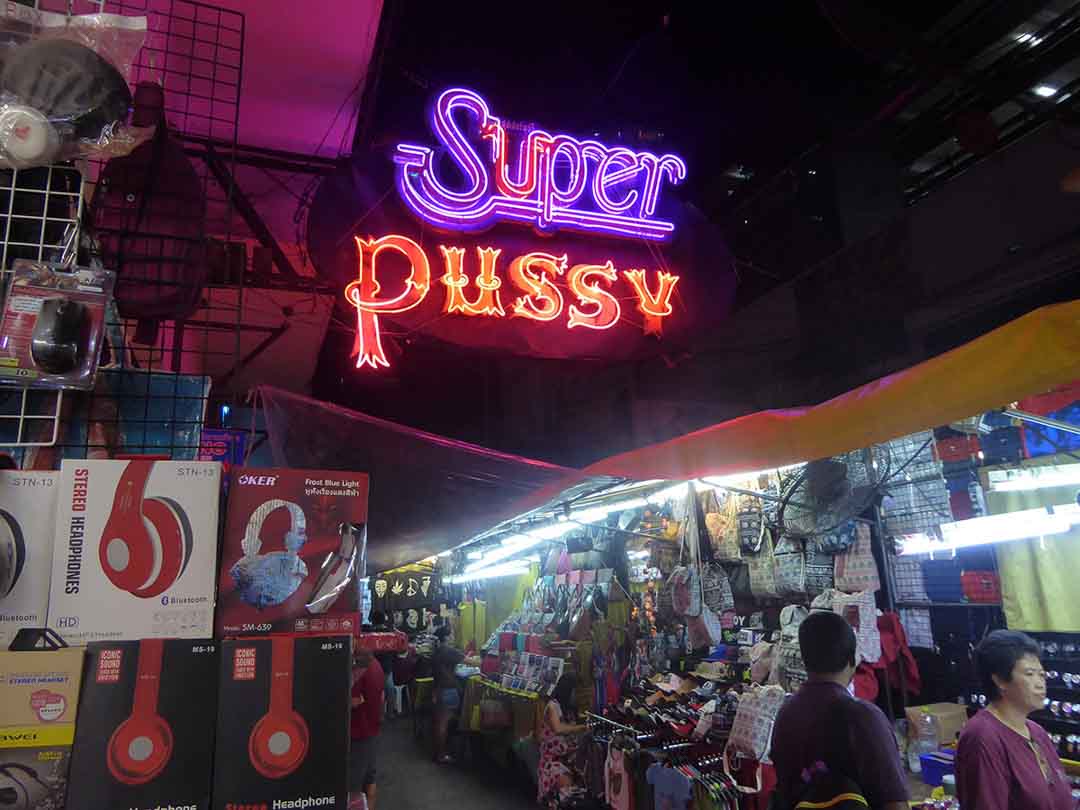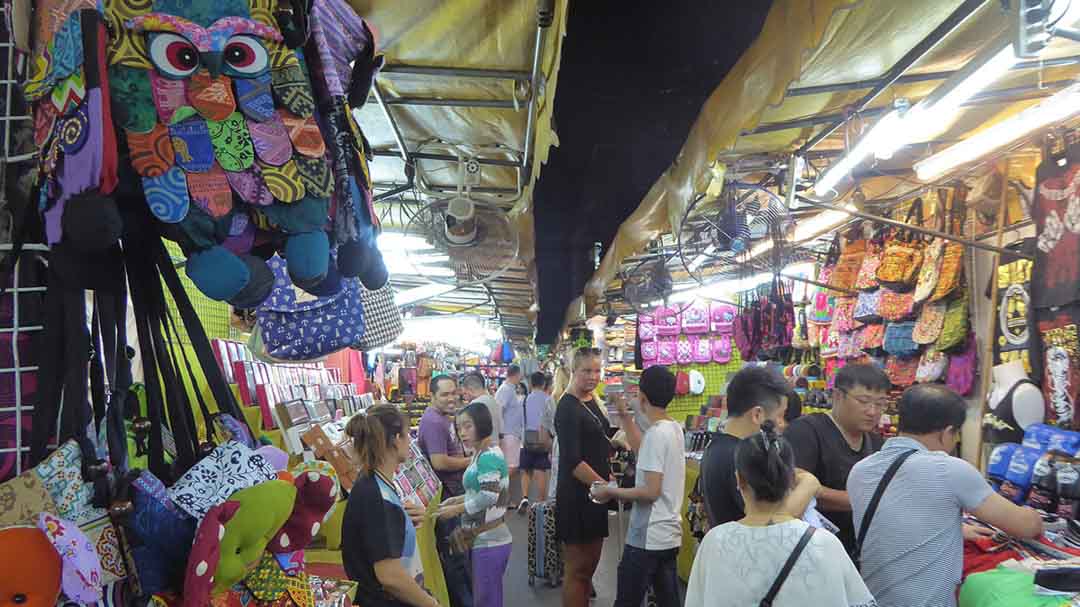 There are no food stalls in the market but there are plenty of places to eat nearby on Silom & Surawong roads. There are also a few lounge-type bars on the edge of the market that has live music, dancing, sport on TV, and a lively atmosphere. If you need a haircut keep an eye out for the pop-up barber who can usually be found a bit further down the road near Silom Soi 8.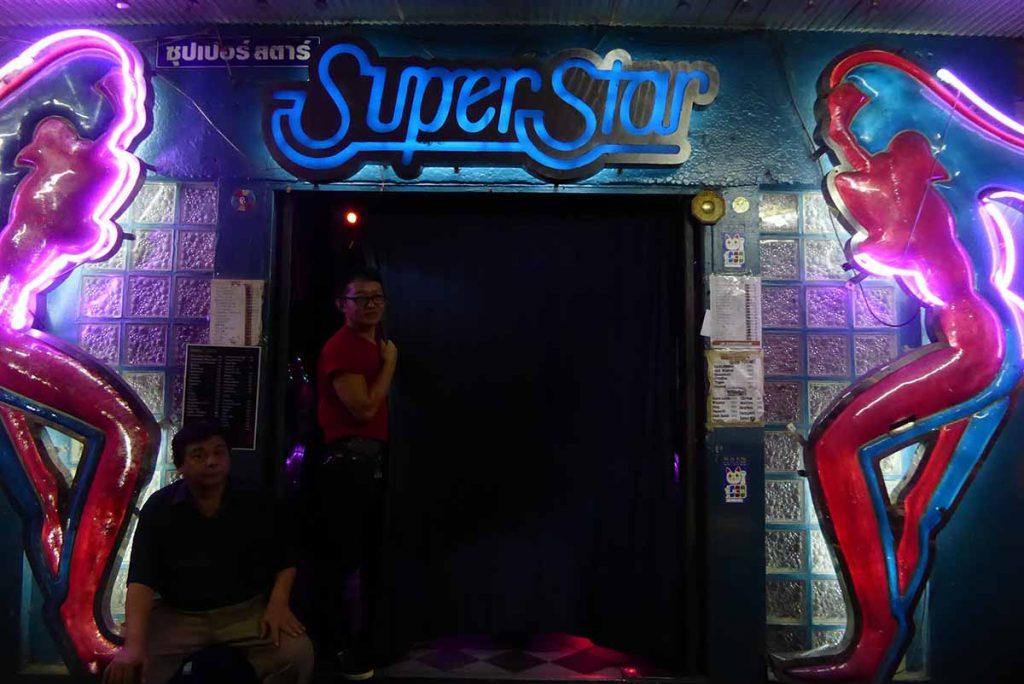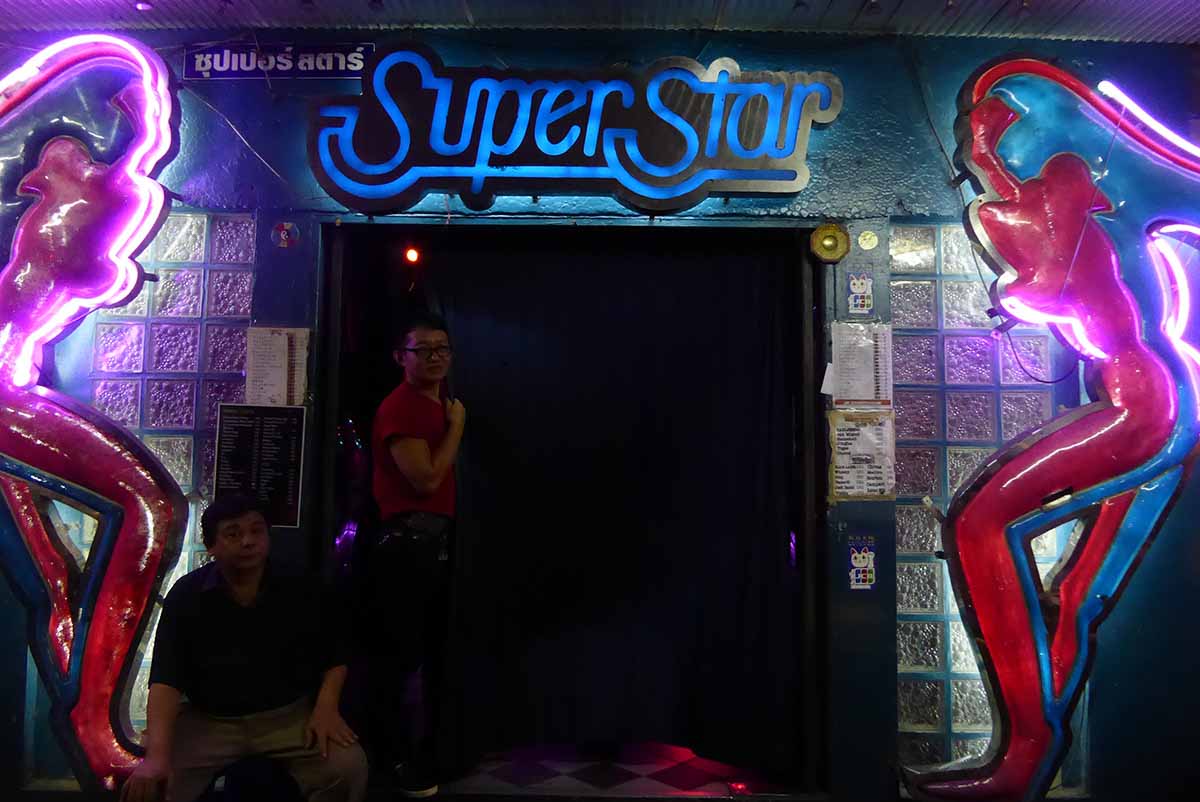 Patpong is a completely safe area to visit, though you need to watch out for pickpockets. Some of the touts advertising ping-pong shows can be annoying but you just ignore them.

Where is Silom Night Market?
Location: Silom Road & Patpong Soi 1, Silom.
District: Silom
Opening Hours: 18.00-01.00
Getting There:
BTS: Sala Daeng Station (exit 1)
MRT: Si Lom Station (exit 2)
Bus: No. 15, 45, 76, 77, 164, 172, 177, 504, 514, 544, 547
Map: