Train Night Market Bangkok (Ratchada)
*The Market has now closed permanently due to covid*

Train Night Market Bangkok Ratchada is behind Esplanade mall on busy Ratchadaphisek Road. It's open every day and is very popular with both locals and tourists. Food, bars, live music, and shopping are the attractions and there is even a barber shop.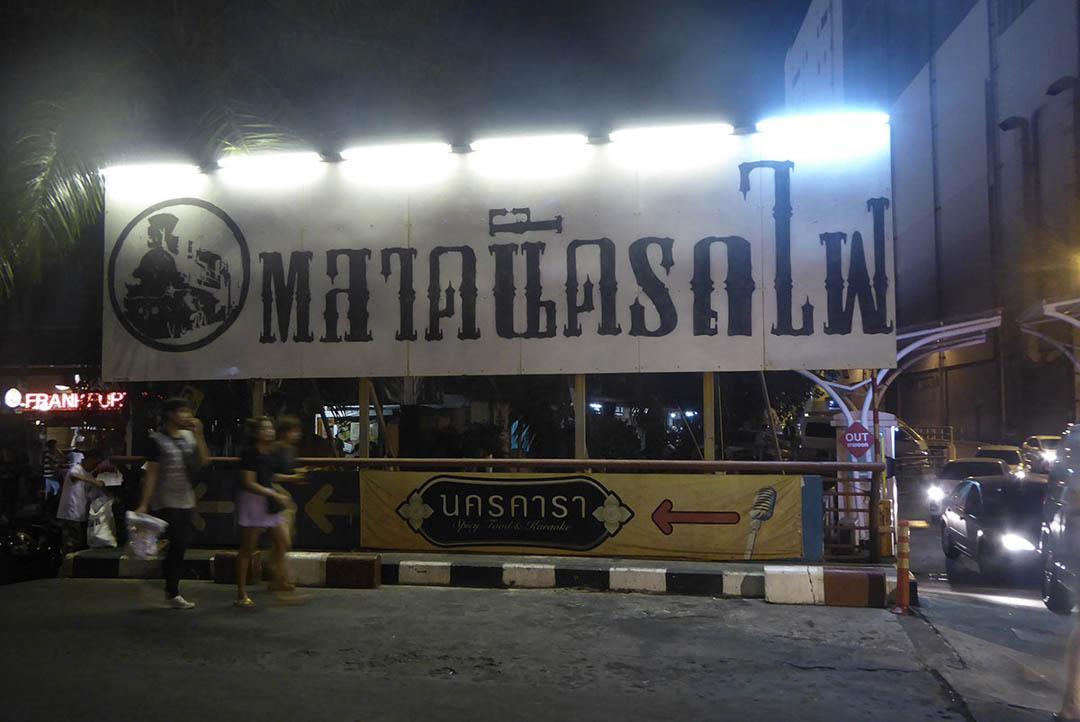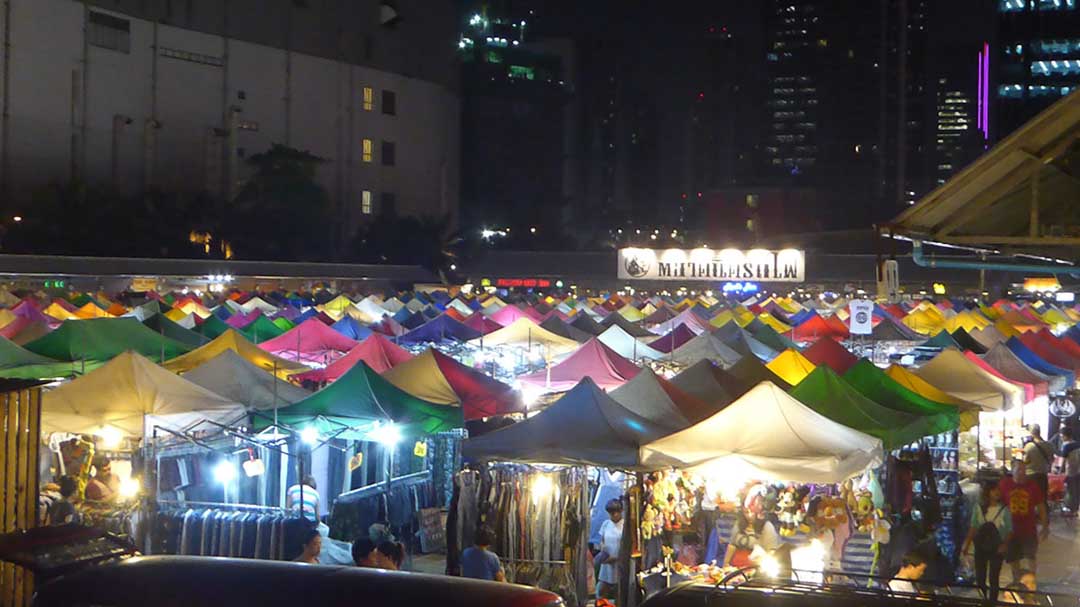 The Shopping
Shopping is a mixture of vintage and inexpensive new fashion clothing and accessories. The market is laid out in long alleys of stalls with some larger shop buildings around the sides. There are lots of 2nd hand vintage Levi's, T-shirts, hats, sunglasses, accessories, and old toys. Also, army surplus, rock, and skate clothing and trainers. The antique and collectible vintage shops can be found around the edge of the market area selling old furniture, signs, lamps, luggage, clocks, and other items. You will need to bargain as most things are not priced, but prices are reasonable.
Train Night Market Bangkok / Food
There is an excellent food court with a seating area on the Esplanade side of the market. It has about 30 stalls selling a variety of street food including freshly made som tam, noodles, grilled chicken, kebabs, satay, pizza, sushi, and other delights. Also, there are several food trucks and small restaurants/cafes around the market.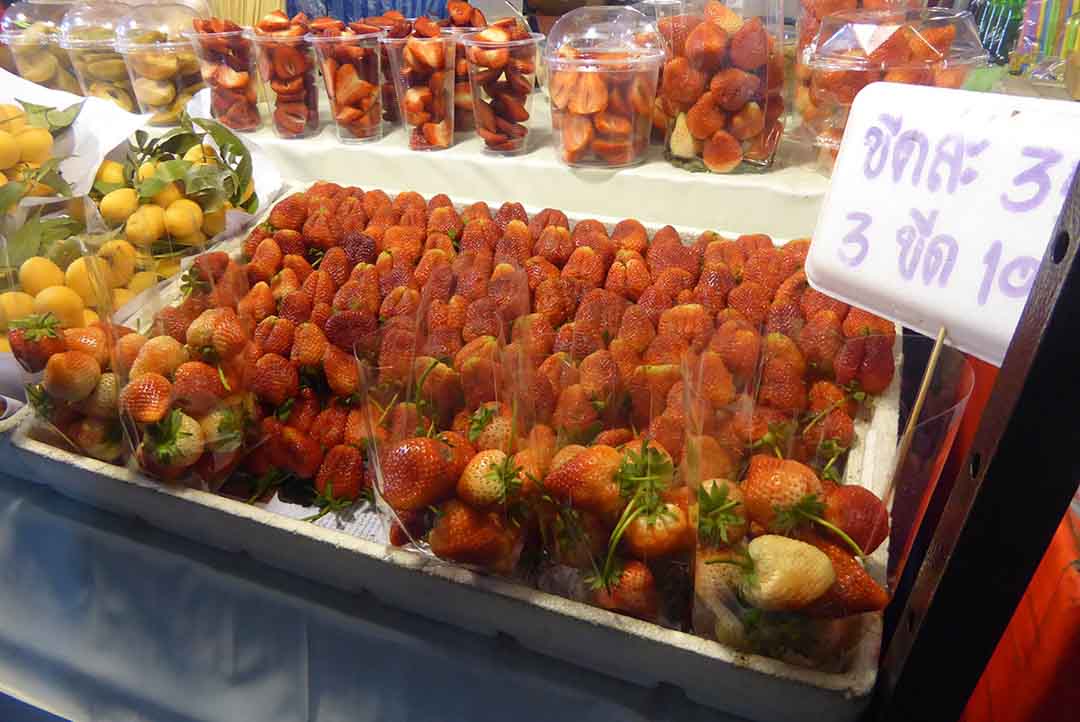 Train Night Market Bangkok / Bars & Music
On the far side of the market area is a lively bar street with mostly 2-story structures with open rooftops that have great views of the market. Most of the bars have live music with rotating bands playing all kinds of music from acoustic to hard rock taking in jazz, blues, pop, and rockabilly along the way. The most popular bars fill up by 9 pm and it can be difficult to find a seat after that time.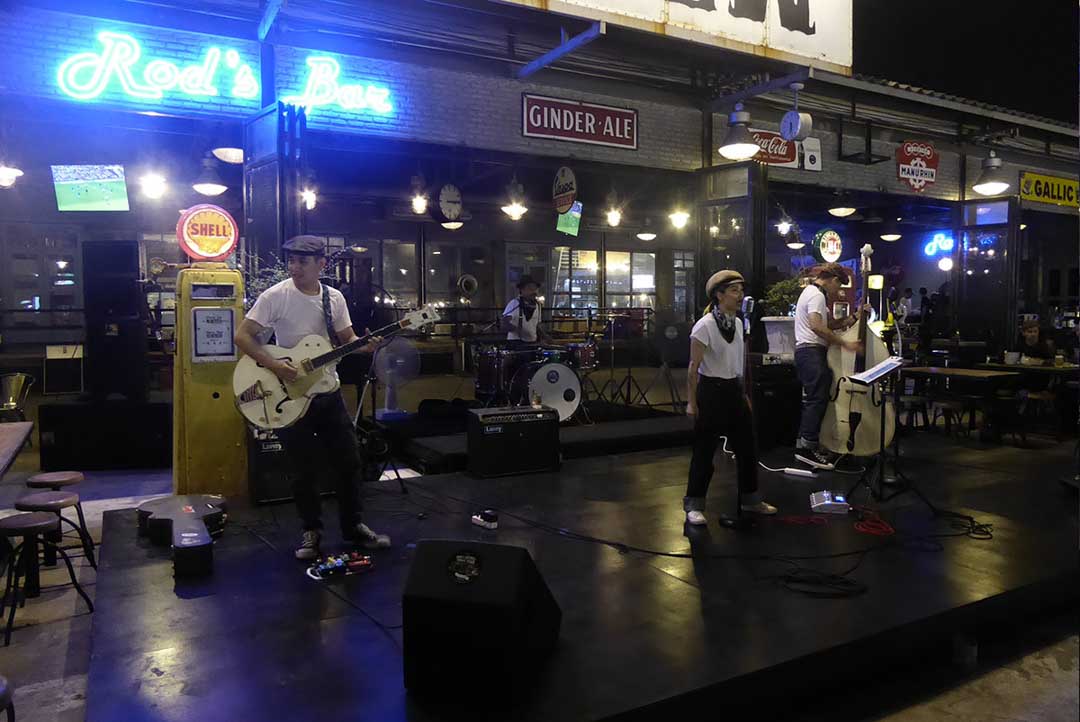 Where is the Train Night Market?
Location: Behind Esplanade Mall, Ratchadaphisek Road.
District: Ratchada
Opening Hours: 17.00-01.00 daily
Getting There
MRT: Thailand Cultural Center Station (exit 3)
Bus: No. 73, 98, 137, 179, 185, 206, 514, 517, 528
Map: