Wat Mahathat Yuwaratrangsarit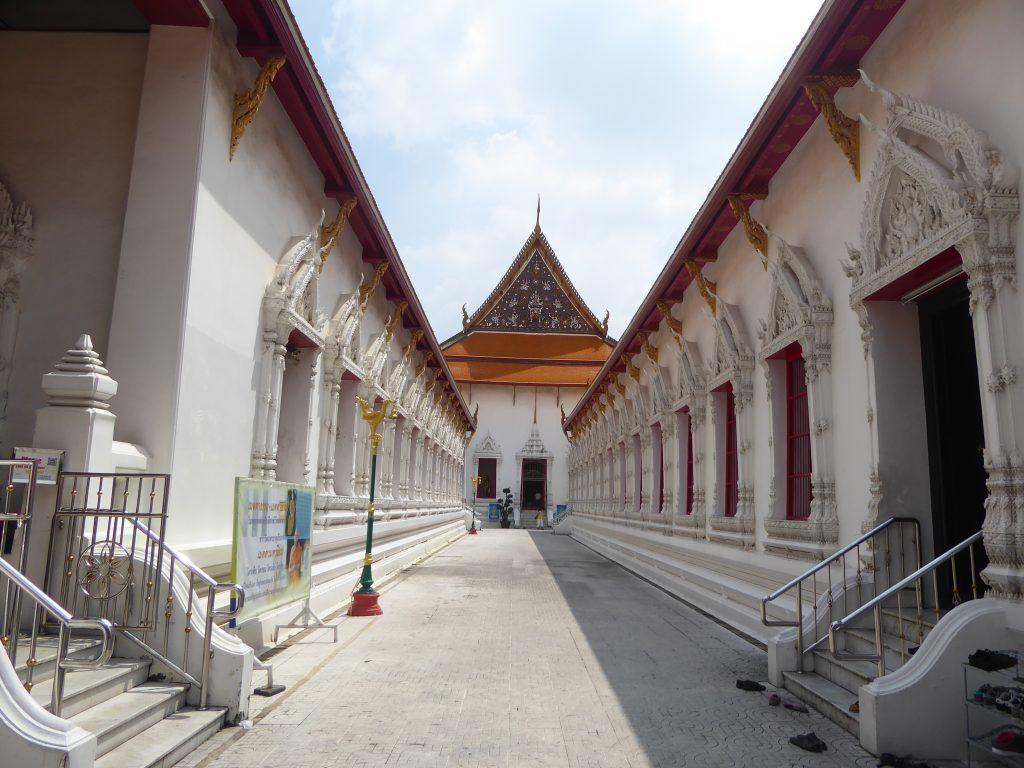 Wat Mahathat in Bangkok is a Royal Class temple of the highest order, built during the Ayutthaya period when it was known as Wat Salak. It is near the Grand Palace opposite Sanam Luang.
History
After Bangkok became the capital of Thailand and because of its place near the Grand Palace, it became a venue for royal ceremonies and funerals. The temple's popularity with royalty saw it raised in status and given its current name by King Rama IX in 1996. The complex also includes the Buddhist Mahachulalongkorn Vajavidyalaya University. The university offers English language courses in Buddhist studies.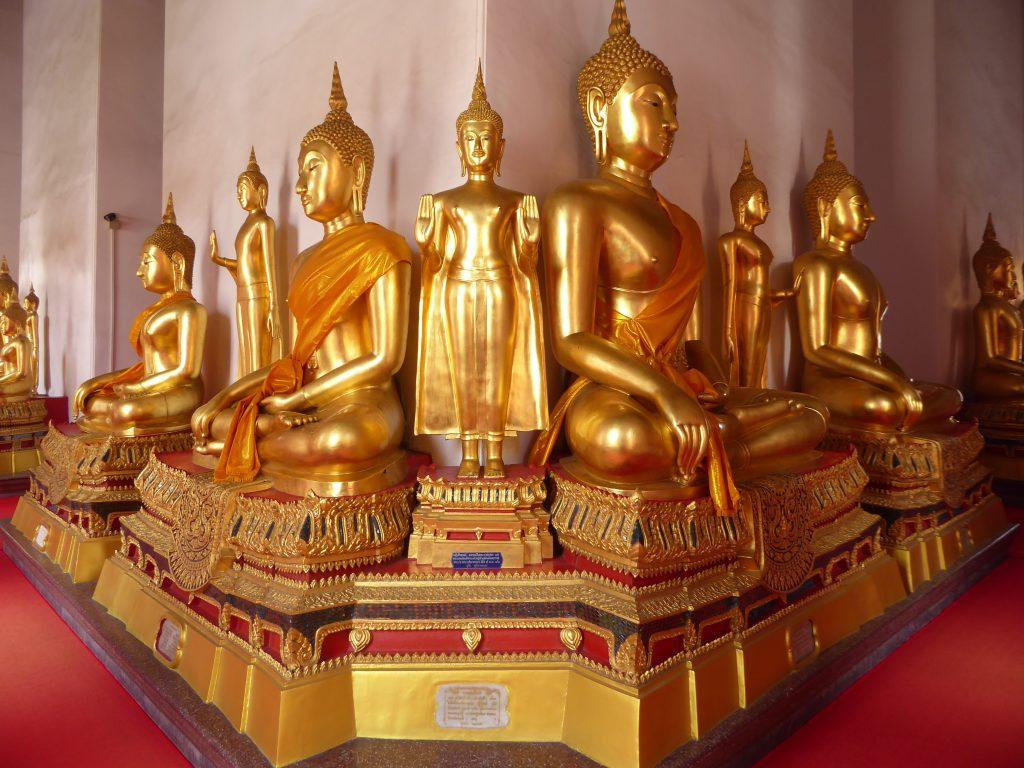 The temple has an impressive collection of Buddha images. Around the central courtyard is a gallery of Buddha images both seated and standing. The Ordination Hall and Viharn are side by side within the courtyard with a Mondop behind. The Buddha images in the gallery have a plaque on the base dedicated to a person who is no longer alive.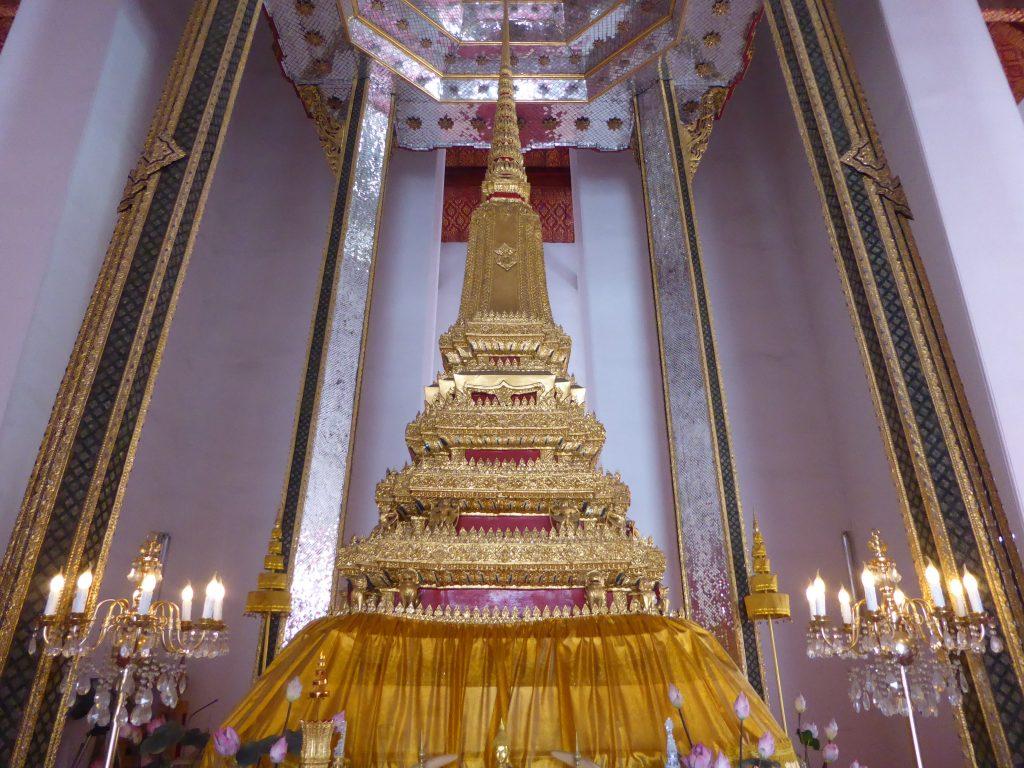 The Buddha's Relics
The Sacred Relics of the Buddha are in the Mondop at the base of the Phra Chedi. In the Vihara is a stunning collection of Buddha Images in a variety of poses. The principal image, Phra Sri Sakayamunee is sat with six smaller standing gold Buddhas. There are three sitting black Buddhas in front with some smaller gold images behind the base. There are two old grandfather clocks on either side.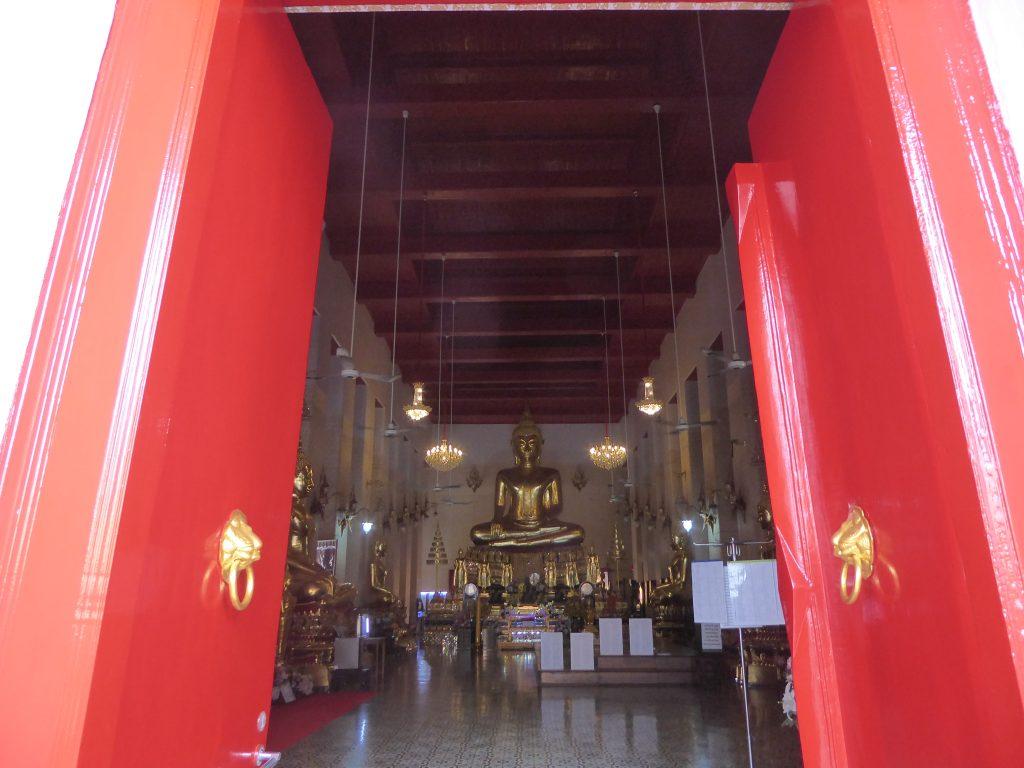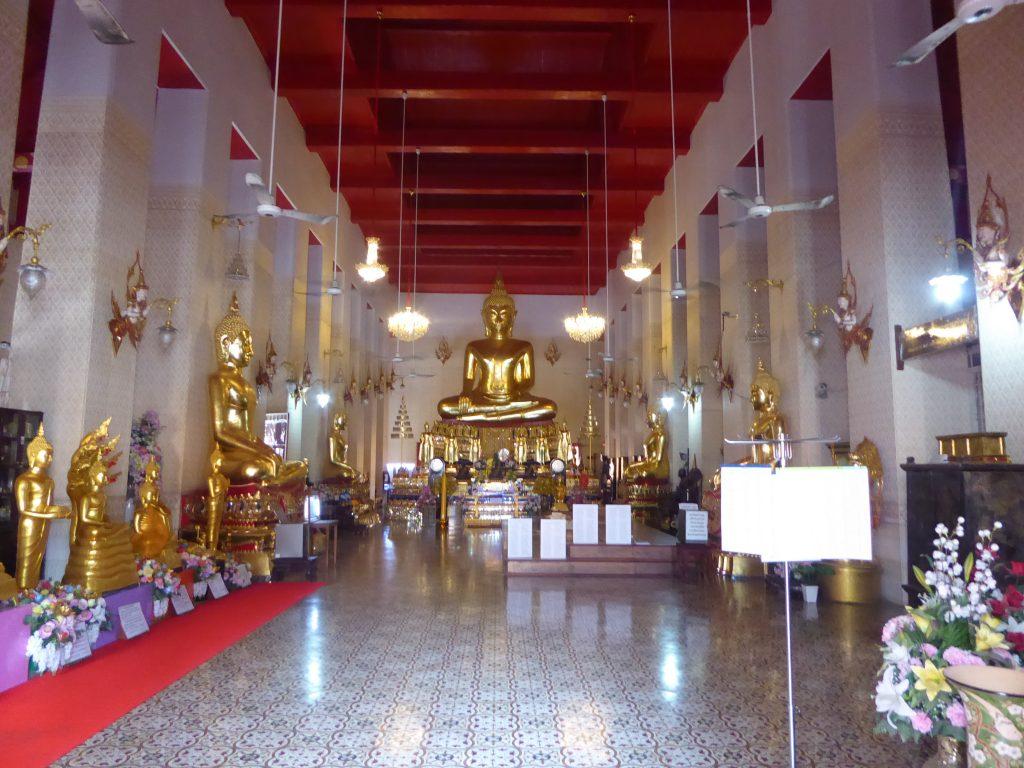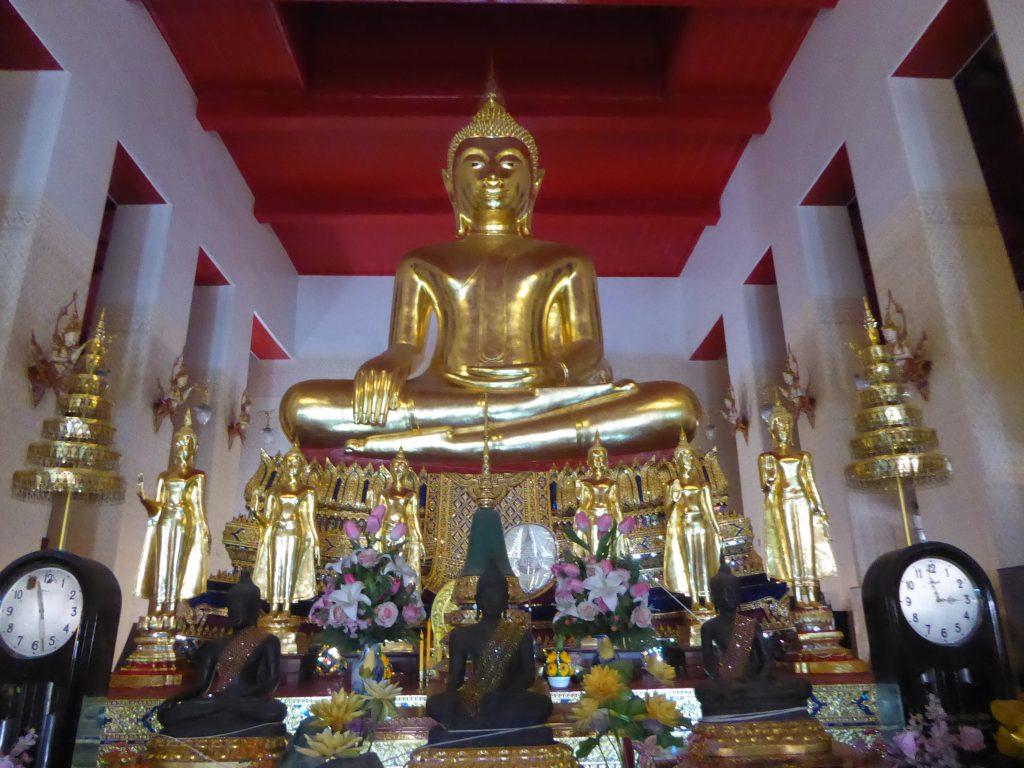 The Ordination Hall
The adjacent Ordination Hall houses the principal Buddha image Phra Sri Sanpetch. The image is surrounded by eight praying disciples. The hall is the biggest in Thailand and can hold 1000 monks. The traditional Thai style building has carved gilded and mirror decorated gables.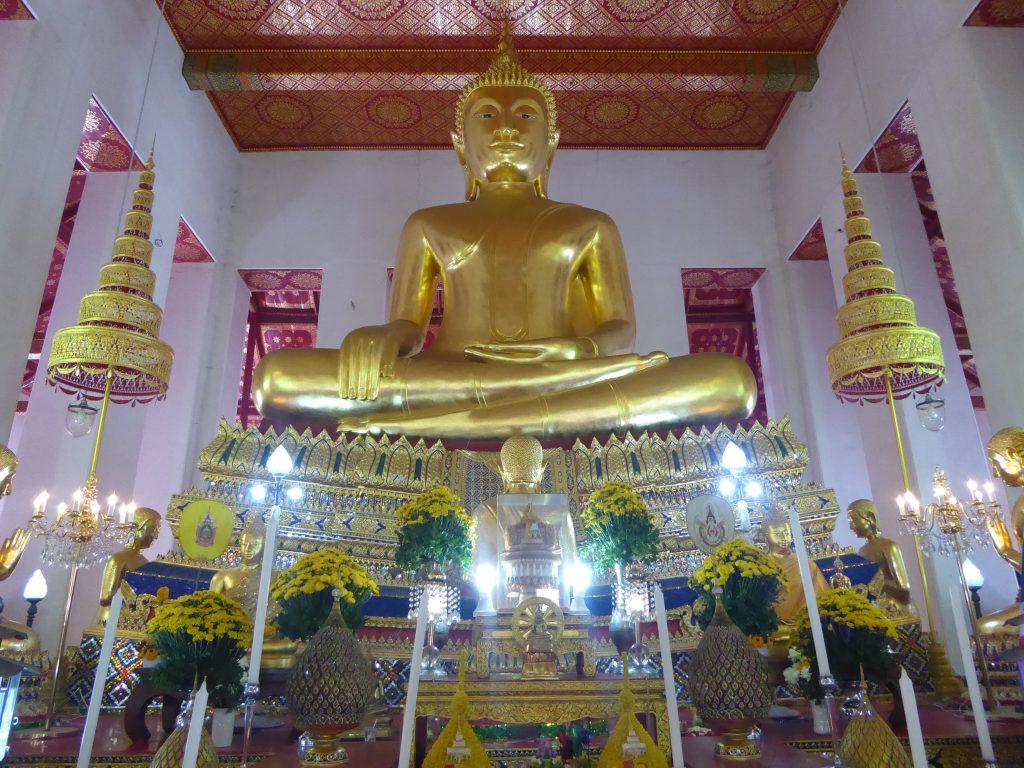 In the courtyard, there is a peaceful garden with a large Khmer-style prang tower. The prang has standing Buddha images in the niches. There are also a few smaller chedis.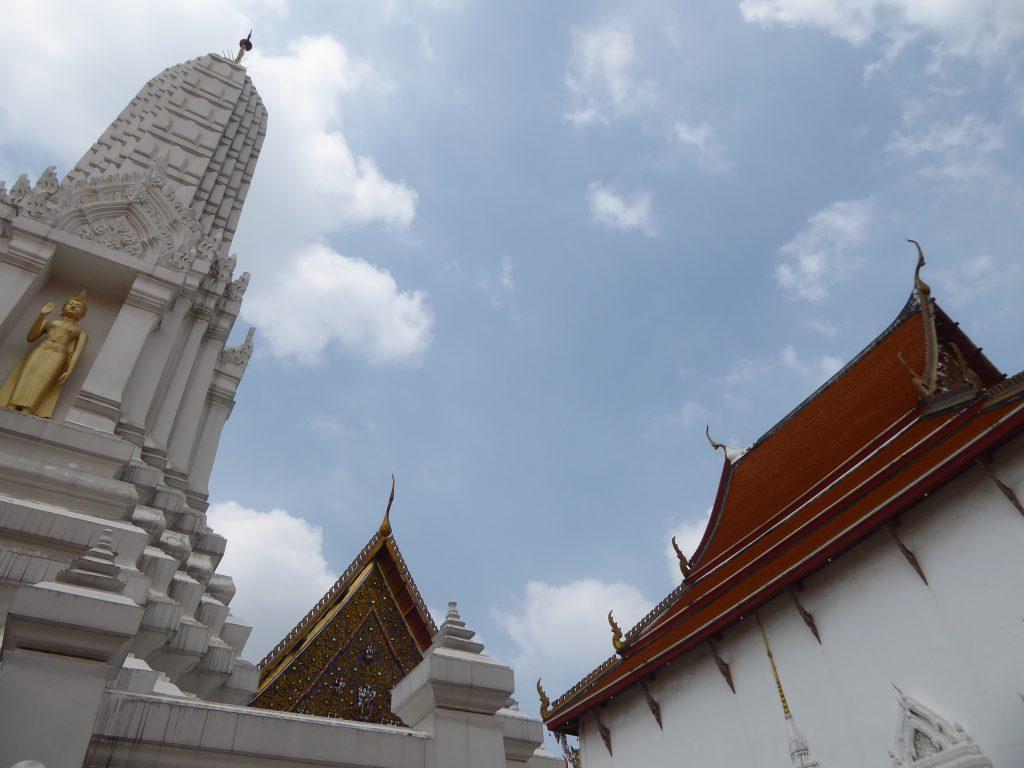 At the front of the temple opposite Sanam Luang is a statue of Prince Surasinghanart. The prince was a brother of King Rama I who carried out the renovation of the temple in 1783. There is a small pavilion next door containing a Buddha image.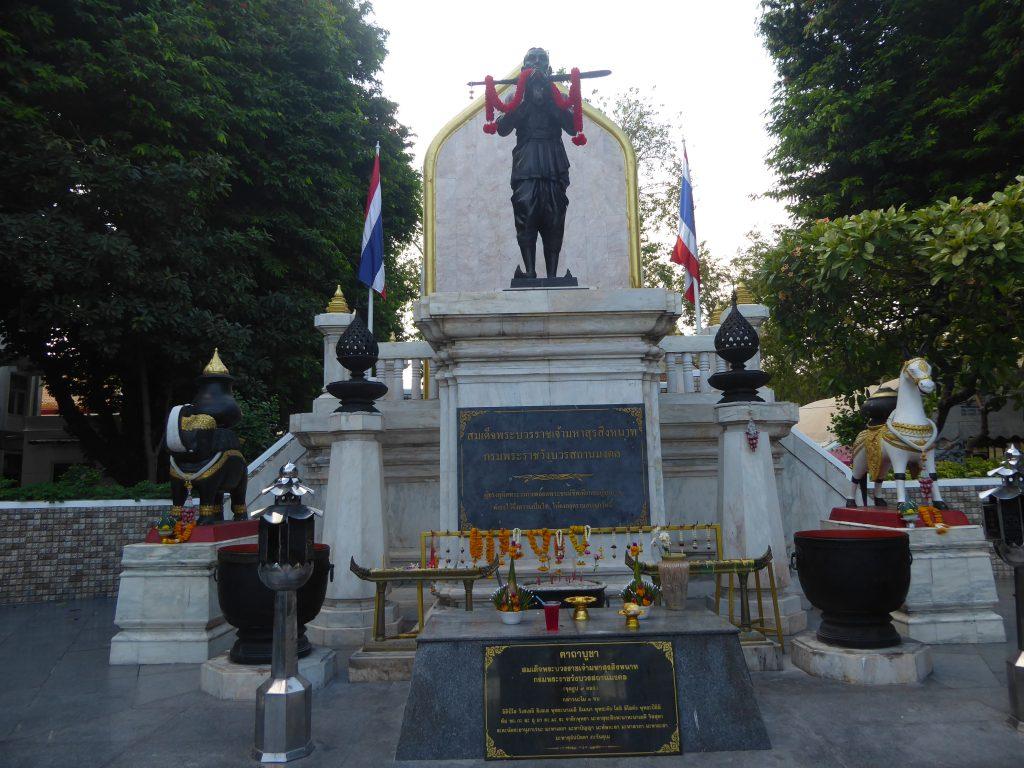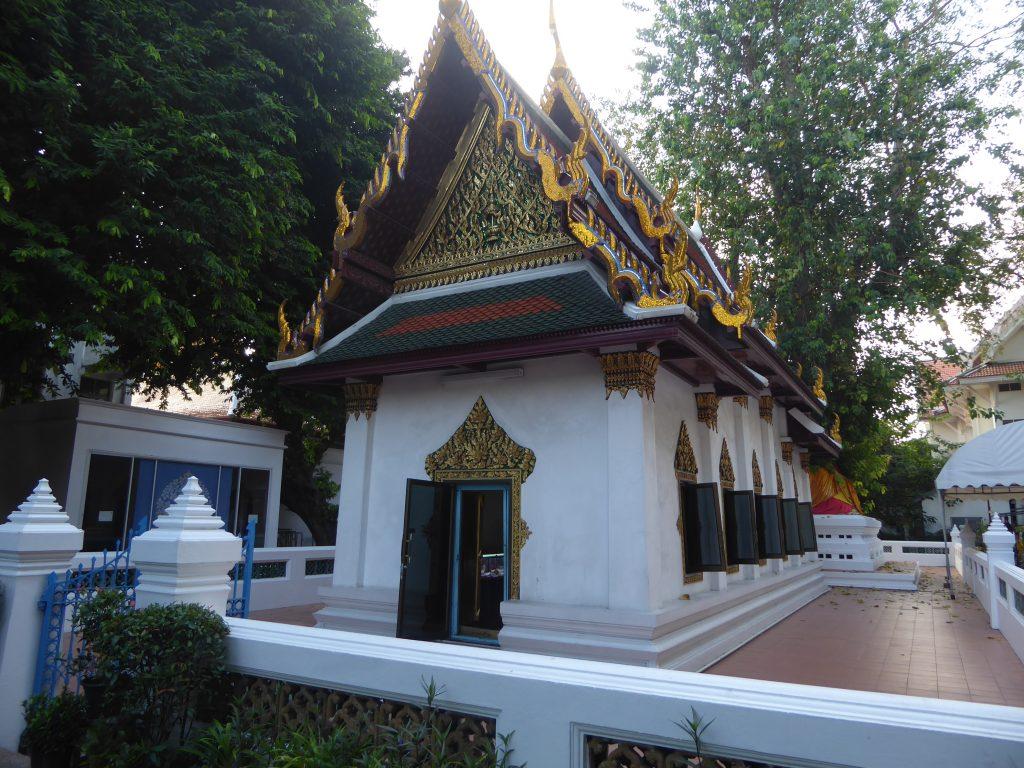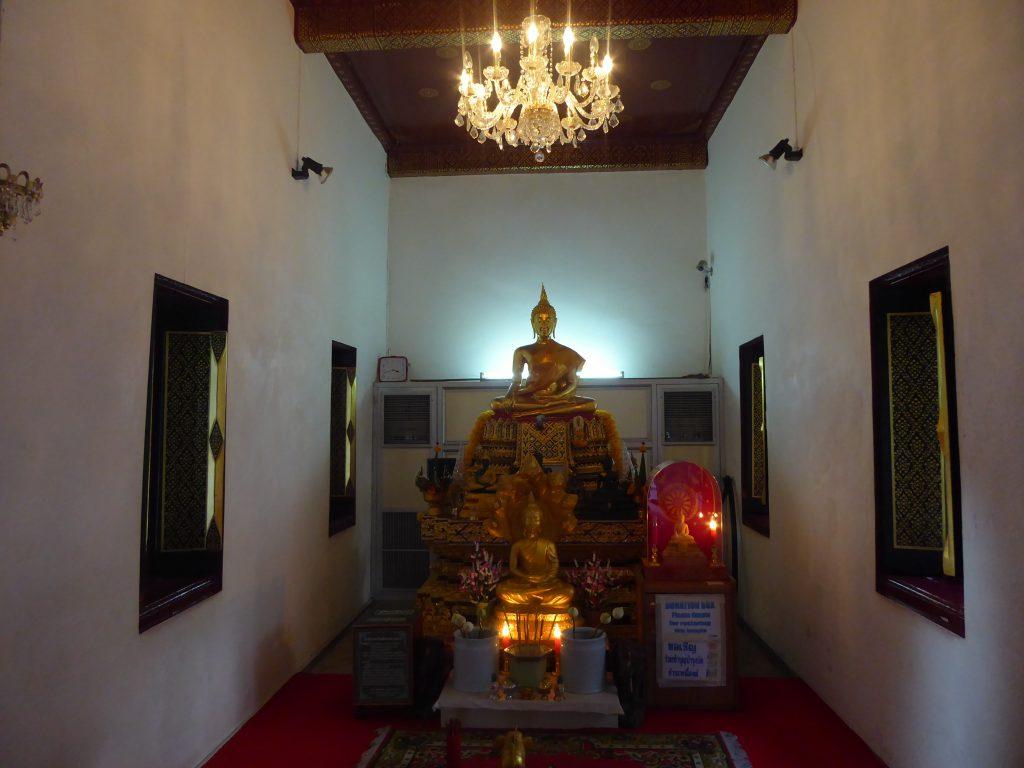 Meditation at Wat Mahathat Bangkok
Within the temple grounds is the Vipassana Meditation Center. There are daily meditation classes held at 07.00-10.00, 13.00-16.00, and 18.00-20.00. English-speaking monks are in attendance. A famous amulet market, held every Sunday is just around the corner.
Where is Wat Mahathat?
Location: 3 Maharat Road, Rattanakosin, Bangkok.
District: Rattanakosin
Opening Hours: 08.00-17.00 daily.
Admission: Free
Getting There: Chao Phraya Express Tourist Boat to Tha Maharaj or Orange flag boat to Tha Prachan.
Bus: 1, 3, 7, 9, 15, 25, 30, 32, 33, 39, 43, 44, 47, 53, 59, 60, 64, 65, 70, 80, 82, 91, 203
Air Conditioned Bus: 1, 6, 7, 8, 12, 25, 39, 44, 70, 203