Wat Ratchanatdaram Worawihan – Loha Prasat
Loha Prasat – Wat Ratchanatdaram Worawihan was built in 1846 by King Rama III for his granddaughter. The main hall of Wat Ratchanatdaram Worawihan contains a large seated golden Buddha surrounded by several other smaller Buddha images. The hall contains beautifully painted murals on the walls.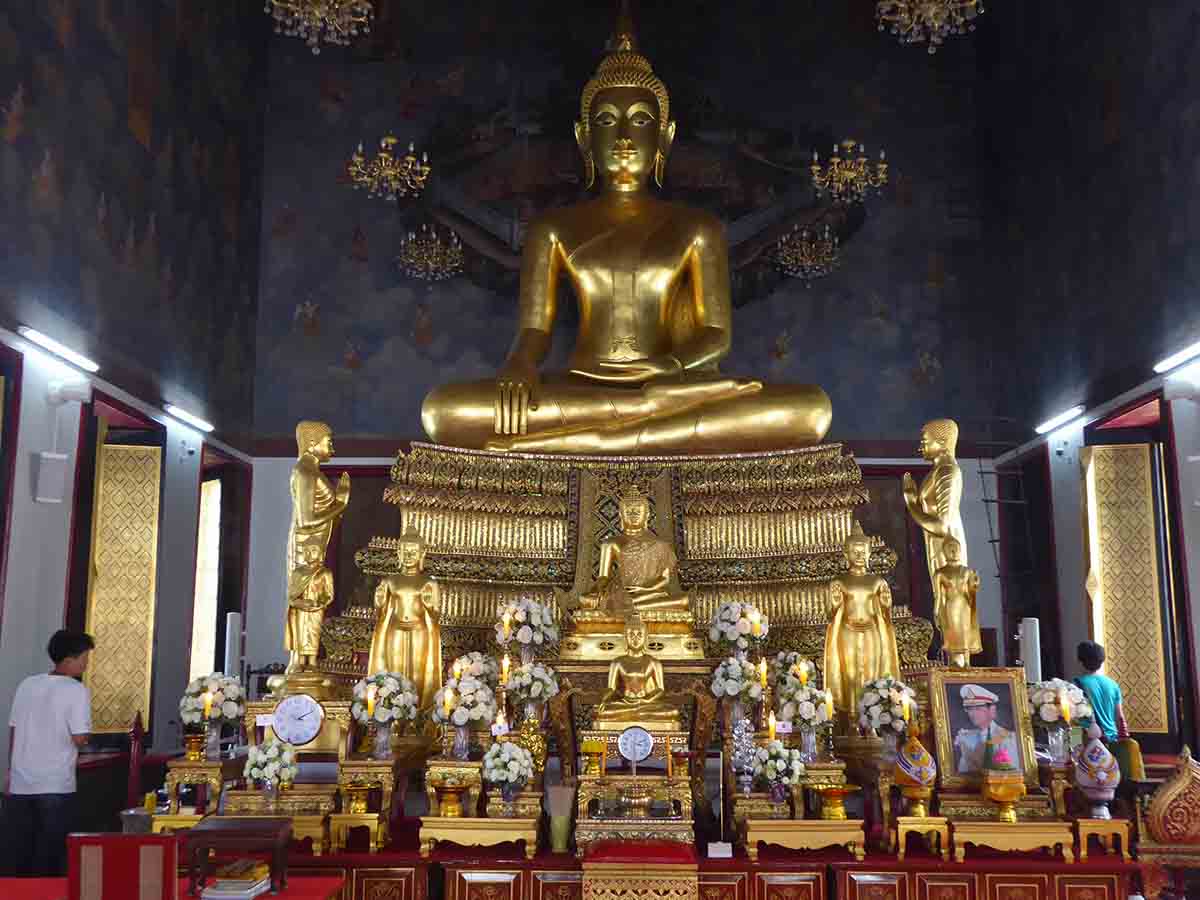 Loha Prasat
Loha Prasat is inside the compound It is also known as the Metal Castle. The Loha Prasat is a multi-tiered 36-meter structure with 37 black metal spires, signifying the 37 virtues toward enlightenment. There were two other Loha Prasat's in India and Sri Lanka though neither still exist. The Loha Prasat has been submitted to UNESCO for listing as a world heritage site.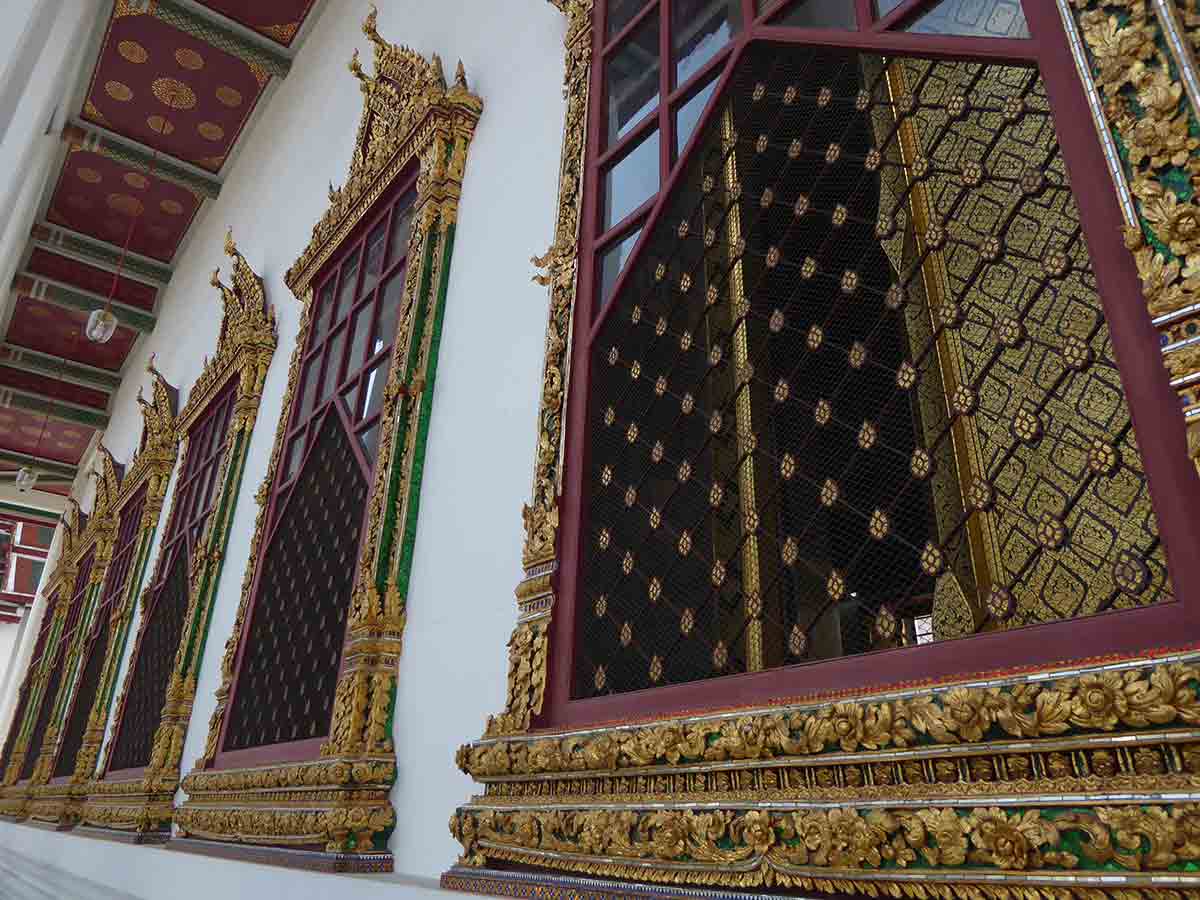 The Metal Castle
The Metal Castle consists of 7 floors and 3 levels of spires, the bottom one has 24 spires, the middle one 12, and the top level has 1 spire. There are five towers. The outer, middle, and center towers all contain large black iron spires. The outer tower is the widest, the next one smaller, the next one even smaller so that it creates a pyramid-shaped structure. On the ground floor, there are narrow corridors and a museum detailing the castle's history.
The Upper Floors
The upper floors are accessed by a spiral staircase that is in the middle of the structure. There are 67 steps to the top. There are standing and sitting meditation areas located on the upper floors and an impressive gallery of Buddha images. At the top of the structure is an open-air walkway giving a 360-degree view of the local area. There are stairs leading up to a small shrine that tops the structure which contains relics of the Buddha.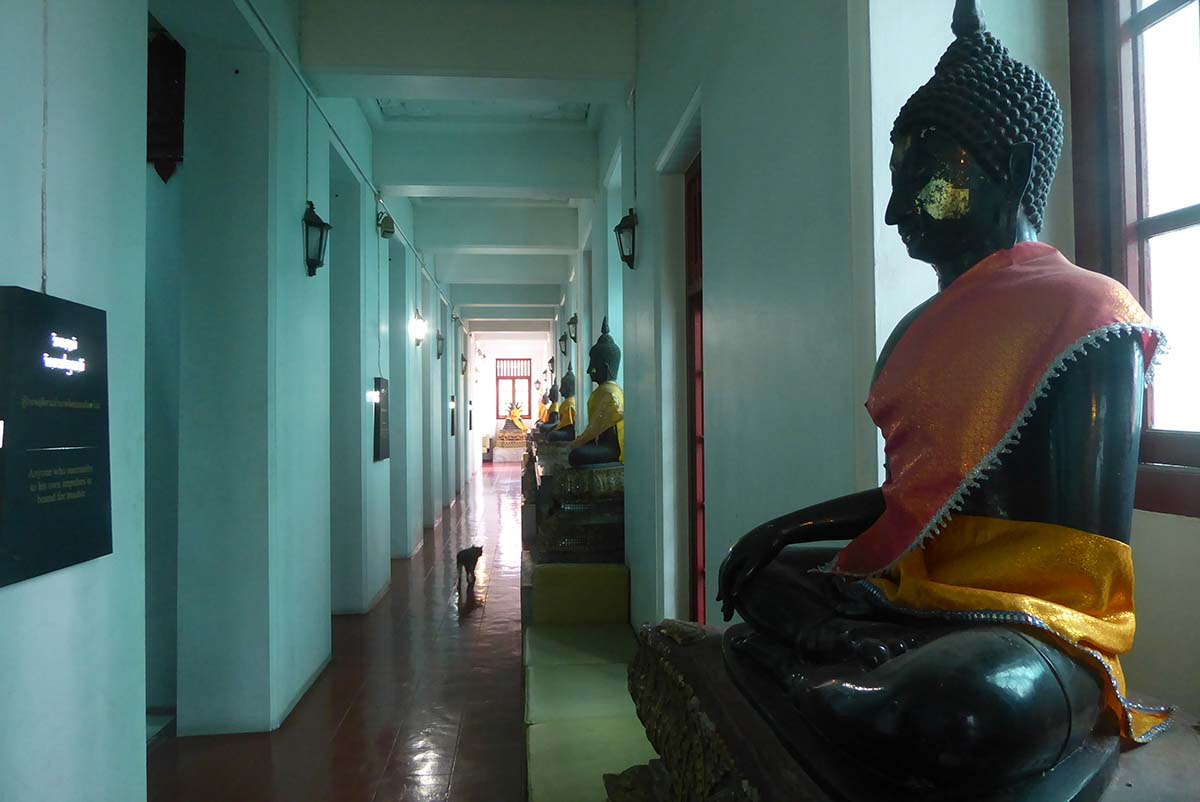 The Buddha Market
At the side of Wat Ratchanatdaram Worawihan, bordering Maha Chai Road is a famous amulet and Buddha statues market that is worth visiting if you want to buy an amulet.
The Amulet & Statues Market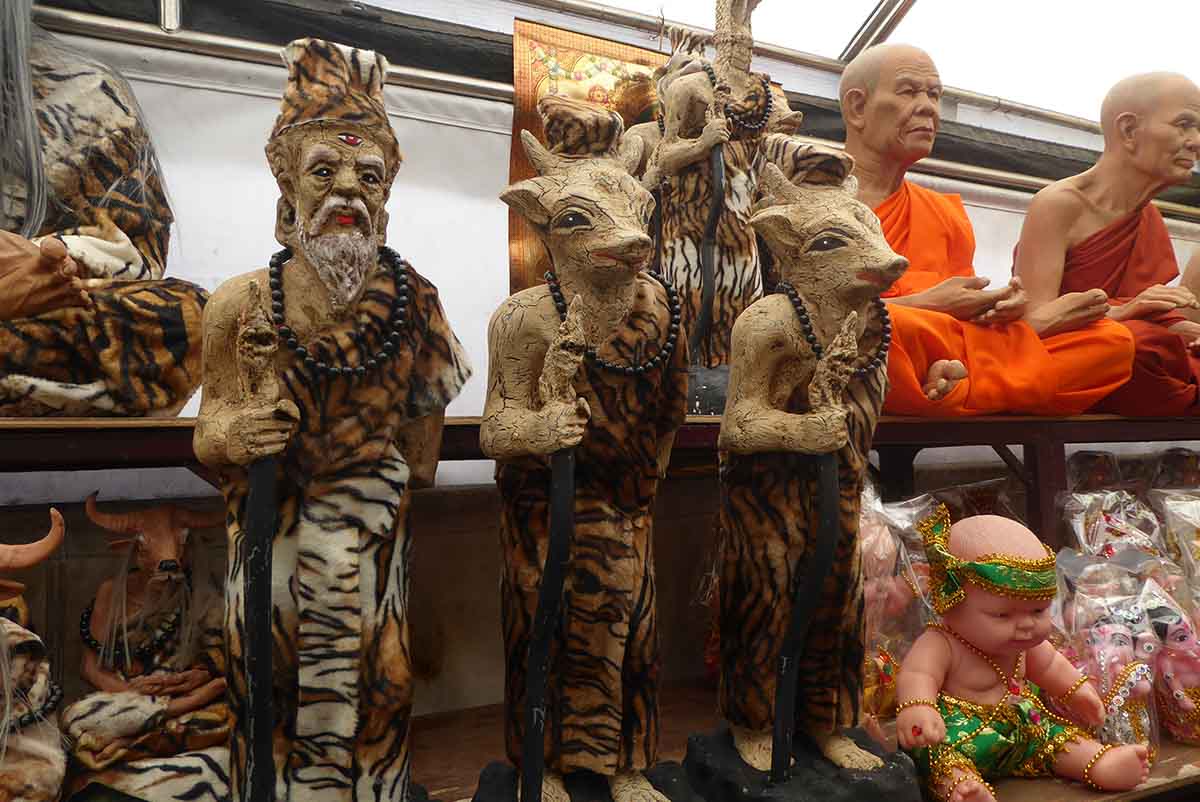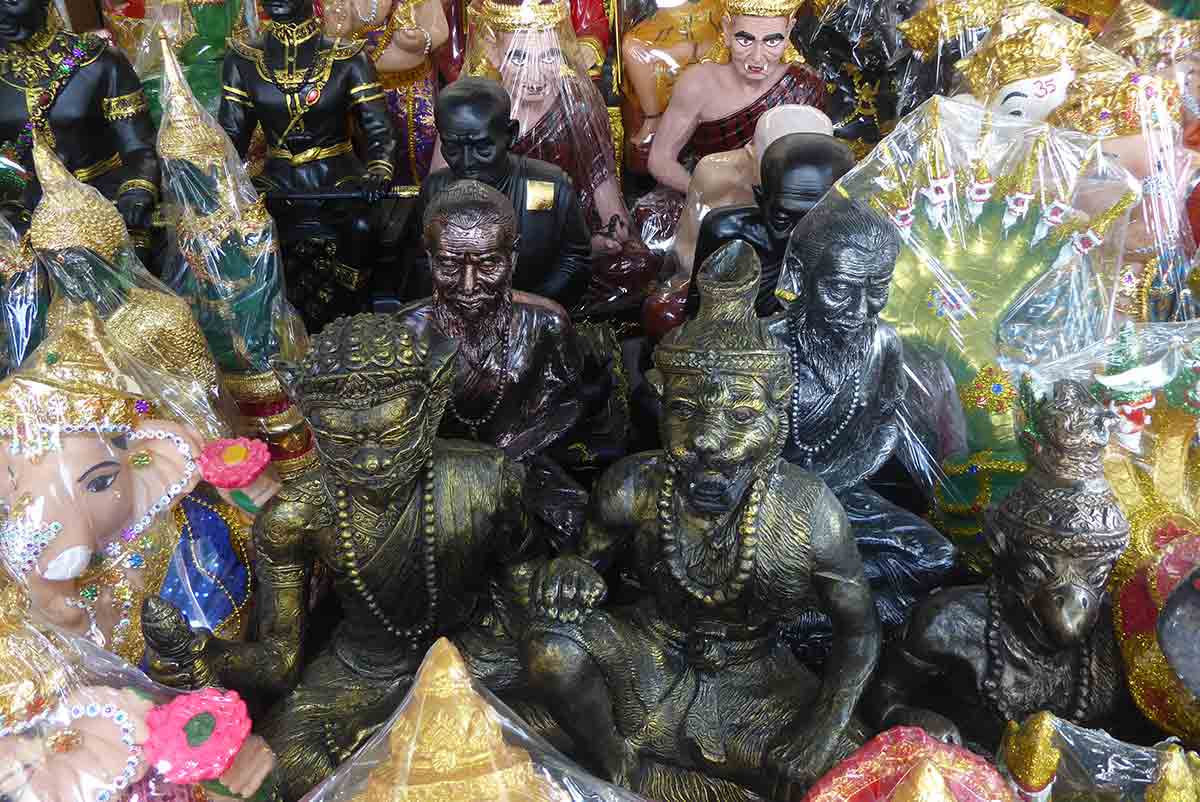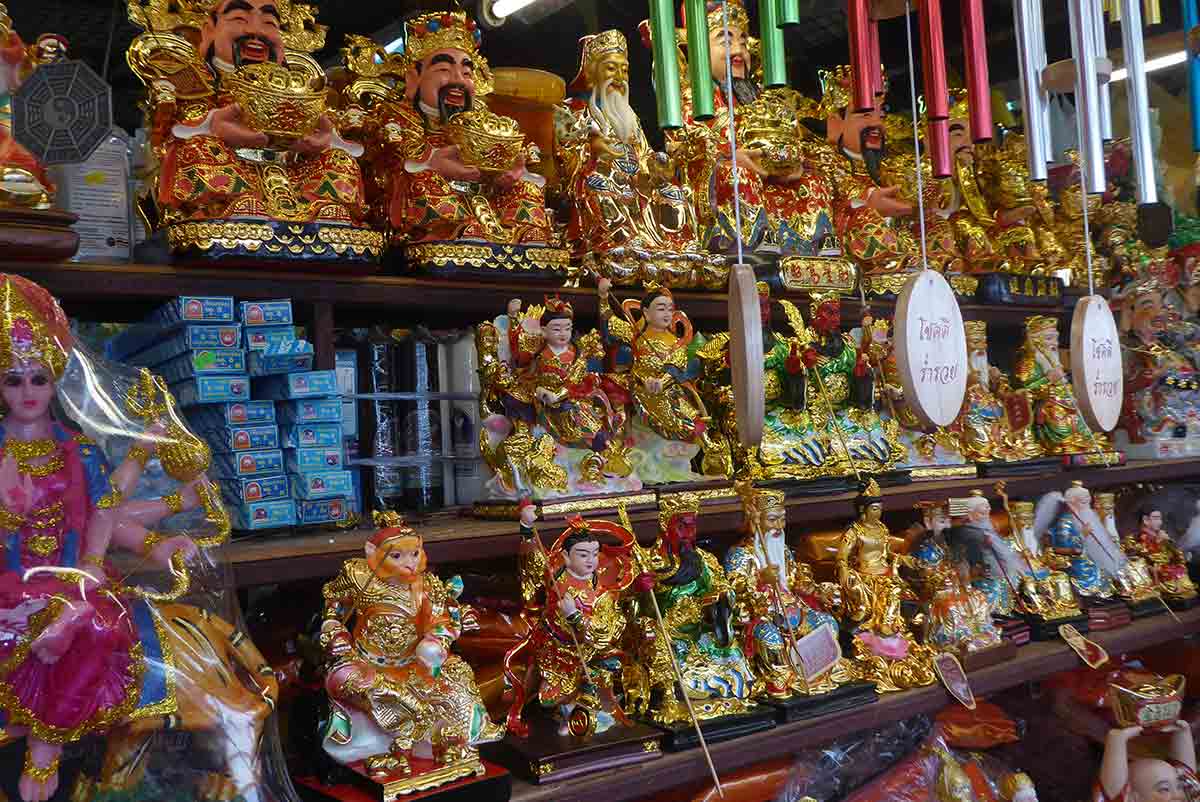 The Loha Prasat is only lightly visited by tourists despite its unique architectural design. If you're planning to visit the Golden Mount make sure to check out the metal castle as well!
Where is Loha Prasat?
Location: 70 Maha Chai Road.
District: Rattanakosin.
Opening Hours: 09.00- 17.00 daily.
Admission: Free but you should leave a 20-baht donation in the box by the entrance.
Rules: No shoes inside Loha Prasat.
How to get there:
Walk: It's a 10-minute walk from Khaosan Road.
Bus: No. 2, 12, 15, 35, 44, 47, 56, 59, 60, 70, 79, 503, 509, 511
Boat: Khlong Saen Saep Express Boat to Phan Fa Lilat Pier.