Benchasiri Park
Benchasiri Park Bangkok is on busy Sukhumvit Road next to the Emporium shopping mall and surrounded by tall buildings. It's only a small park but is one of the best parks in Bangkok. It's always busy with people looking for a quiet, peaceful place to relax and escape from the hustle and bustle of downtown Bangkok.
Benchasiri Park
There are two main gates to the park on Sukhumvit Road with a small pond featuring a fountain. There is a fountain show three times a day at 06.00, 12.00 and 19.00. In the center of the park is a large lake with another fountain. The lake contains many large fish and turtles which can be fed with bread that can be purchased at the refreshment kiosks. There are also many squirrels living in the park so take some nuts if you want to make some new friends.
A walking and jogging track runs around Benchasiri park and there are several small gardens, plenty of trees and many benches and shady areas for relaxing. Benchasiri park is one of the most popular green spaces in Bangkok.
Activities
Benchasiri Park has a kids' playground, aerobic exercise equipment, a skateboarding arena and sports facilities including a basketball court and an outdoor full-size swimming pool. The swimming pool is open daily from 10.30 to 20.00. Overseas visitors can use the pool by buying a membership for 50 baht and paying a daily fee of 15 baht. You will need to show your passport.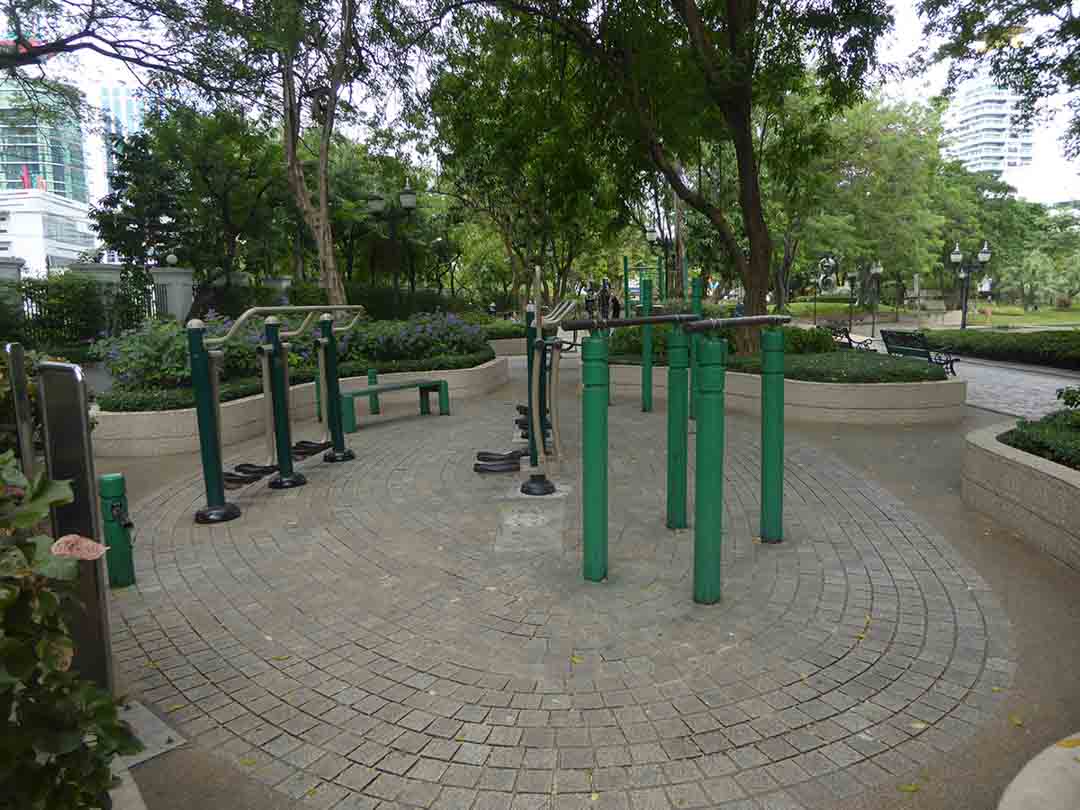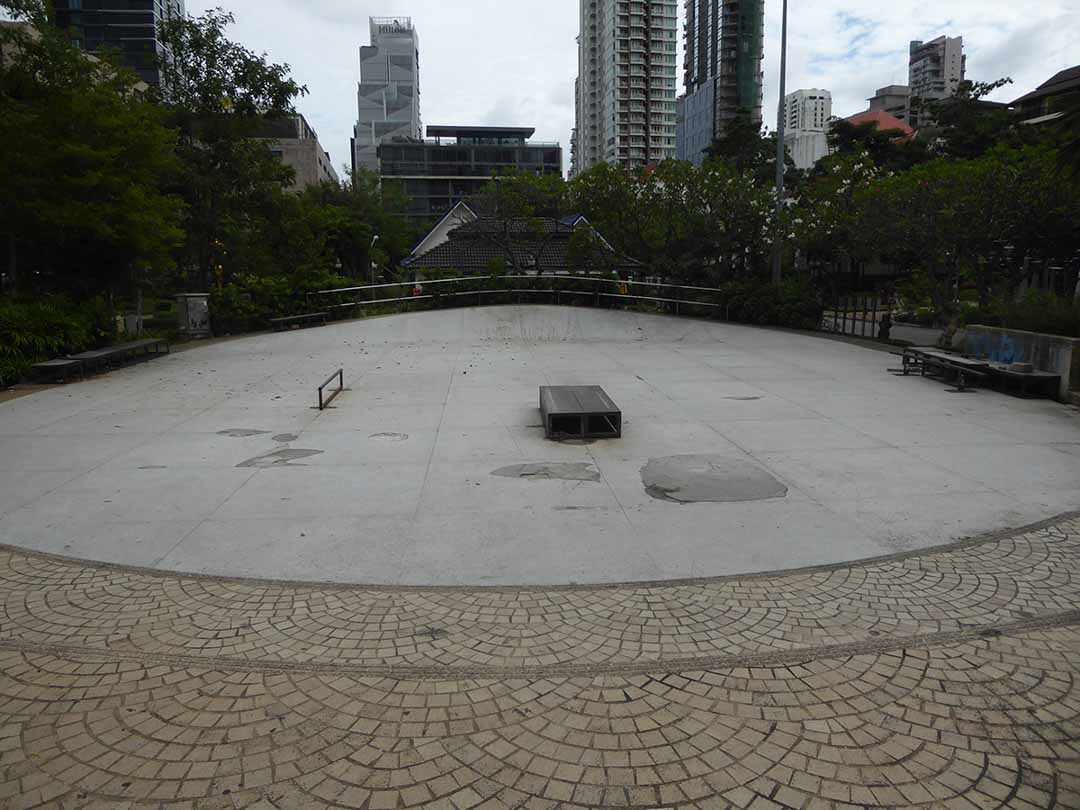 Benchasiri Park Art
Benchasiri Park Bangkok also features 12 contemporary art sculptures by famous Thai artists including a large gold coin featuring an image of Queen Sirikit.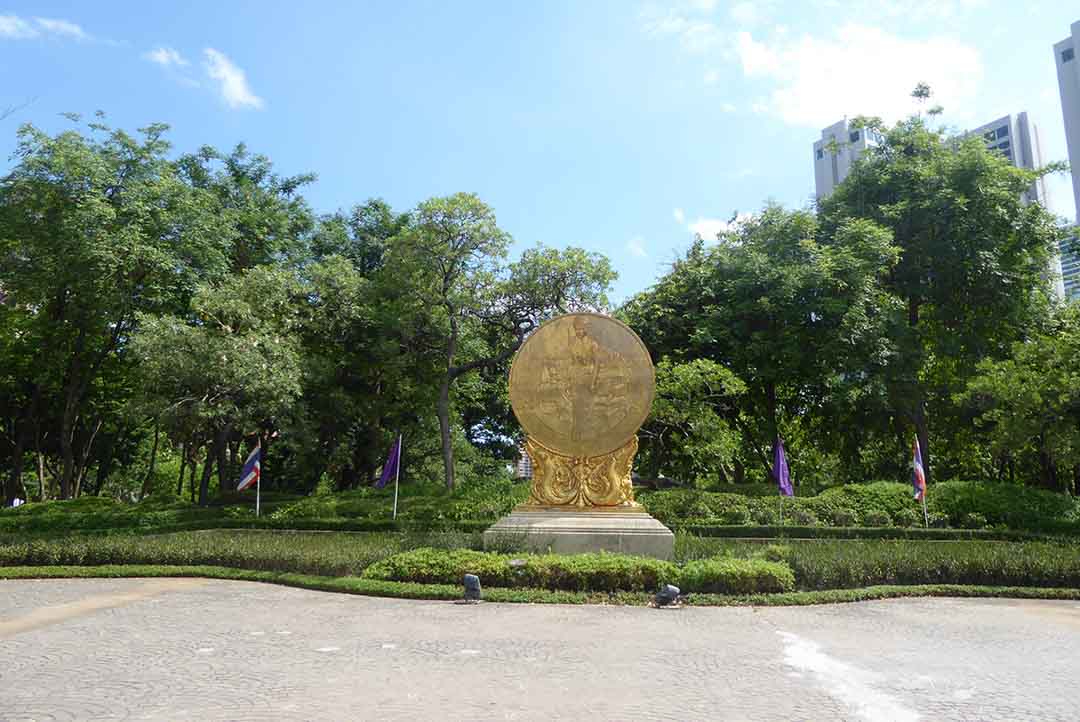 Where is Benchasiri Park?
Location: Sukhumvit Road, between Soi 22 & 24.
District: Sukhumvit
Opening Hours: 05.00-21.00
Getting There: BTS Phrom Phong Station (exit 6).
Map: