Kian Un Keng Shrine
An Ancient Chinese Joss House in Bangkok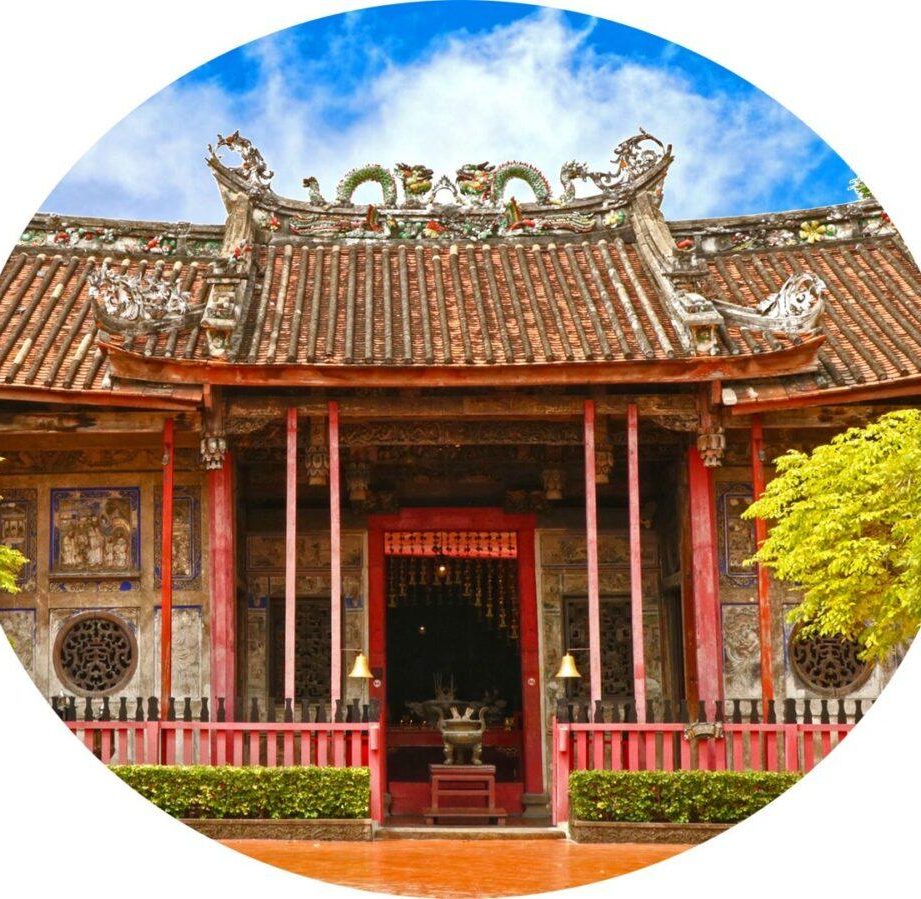 The Kian Un Keng Shrine is an ancient Chinese joss house on the Thonburi bank of the Chao Phraya River in Bangkok. It is also known as Kuan An Keng Shrine & the Guan Yin Shrine. The shrine is one of the oldest in Thailand founded by King Taksin who ruled Siam from 1767 to 1782.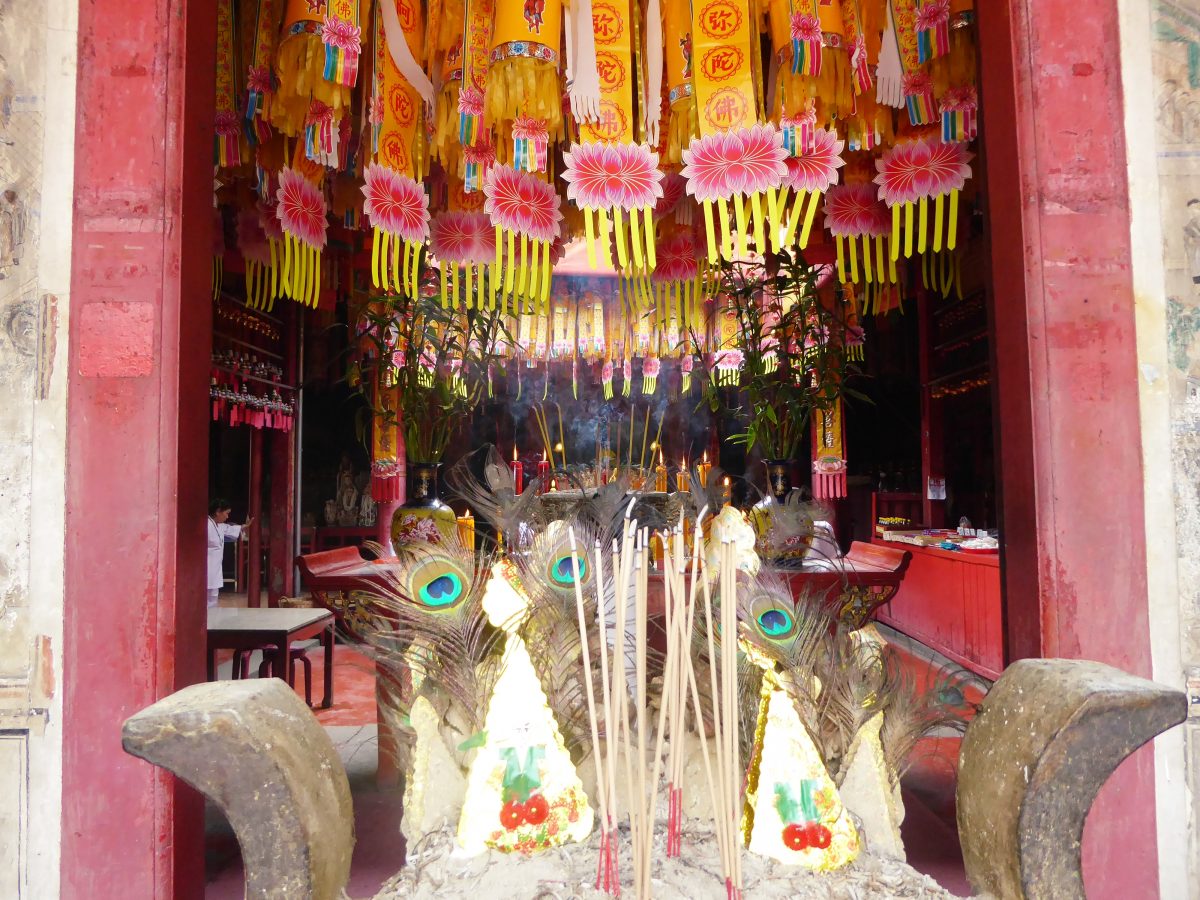 The Shrine
The shrine is Hokkienese Chinese. The shrine contains a rare image of the Chinese goddess Guanyin that brought from China and enshrined by King Taksin. Guanyin is the Bodhisattva Avalokitesvara, associated with compassion & venerated by Mahayana Buddhists. The image at the Kian Un Keng shrine is unique as it depicts Guanyin seated not standing. The image is from carved wood and coated with gold. The shrine interior also contains murals & paintings of scenes from the classical Chinese novel, Romance of Three Kingdoms. More Chinese deity images adorn the shrine room along with several standing Guanyin porcelain statues decorated with necklaces.
On entering check out the delicate wood carvings above the door. The shrine is a quiet, peaceful place that doesn?t get too many tourists though is worth a visit if you want to see a historic Chinese place of worship.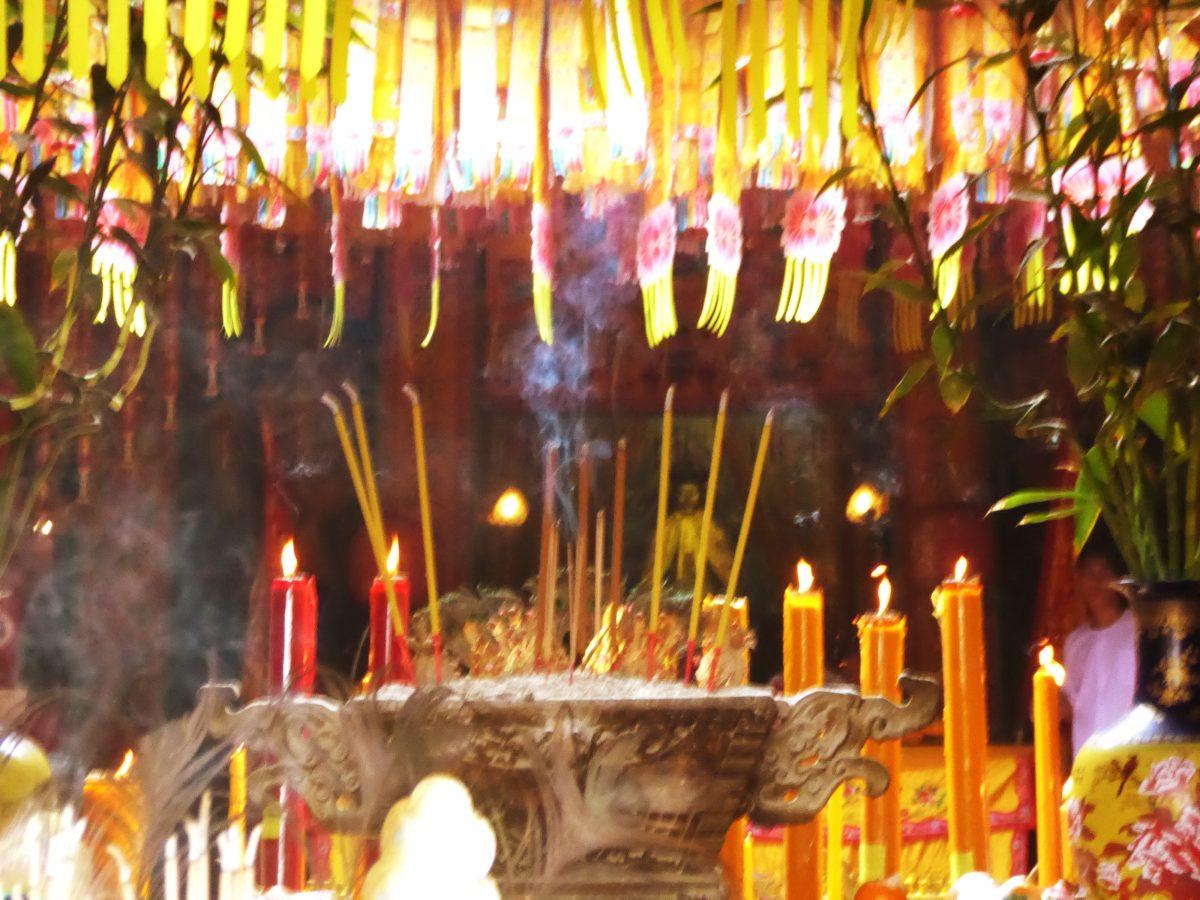 Nearby
The area around the shrine is perfect for walking. A path along the riverside takes in the shrine along with Wat Kalayanamit, & Santa Cruz Church. A little further on is Wat Prayoon. The area around the shrine and the church is known as the Kudeejeen community. The area was historically settled by Portuguese immigrants & is famous for its Kudeejeen cupcakes. A walk around the narrow alleys of the community is worth your while. There is a small museum, a Thai-Portuguese cooking school & restaurant, and several cake shops. The area is easily accessible via a cross-river ferry from Yodpiman River Walk pier, a stop on the Tourist Boat & Express Boat route. The ferry takes you to Wat Kalayanamit pier.
Where is Kian Un Keng Shrine?
Location: Riverside Walk next to Wat Kalayanamit
District: Thonburi
Opening Hours: 07.00-17.00 daily
Getting There: Cross-river ferry from Yodpiman Pier (5 baht).
Map
You May Also Like
Popular Pages on Tourist Bangkok