Kuan Yim Shrine - Thian Fa Foundation
A Shrine to the Chinese Goddess Kuan Yim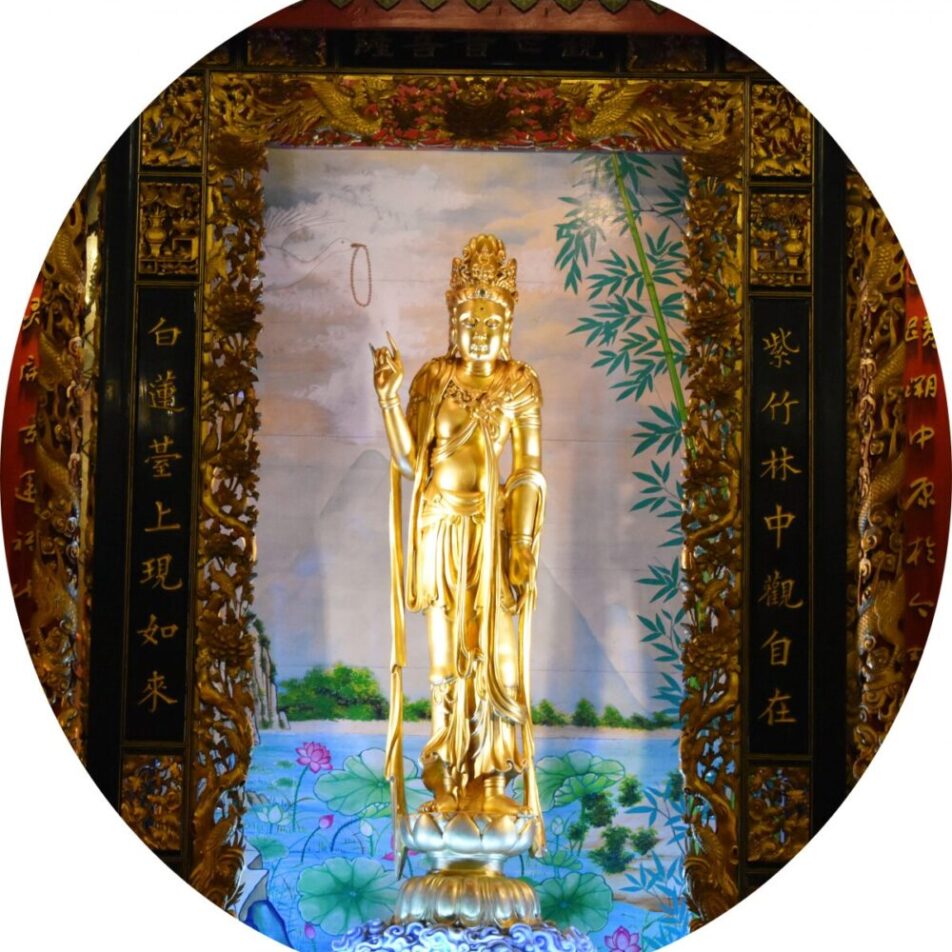 The Kuan Yim shrine is located at the Thian Fa Foundation on Yaowarat Road in Bangkok?s Chinatown. It is one of the most popular shrines in the area being particularly busy on Chinese holidays. Locals come to make offerings and pray for blessings such as fertility, success, health, and happiness.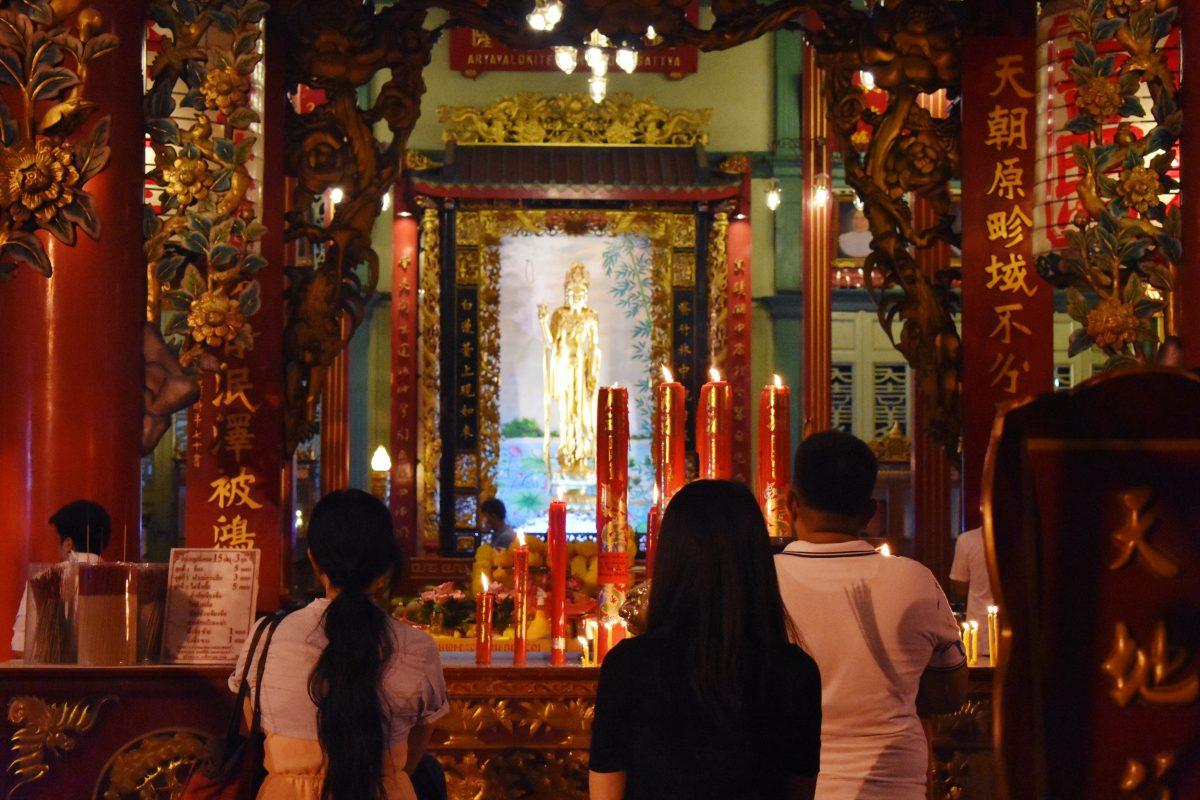 Kuan or Guan Yim is the Chinese goddess of mercy and the Kuan Yim image here is 900 years old. It is carved from teak in a Tang dynasty art style.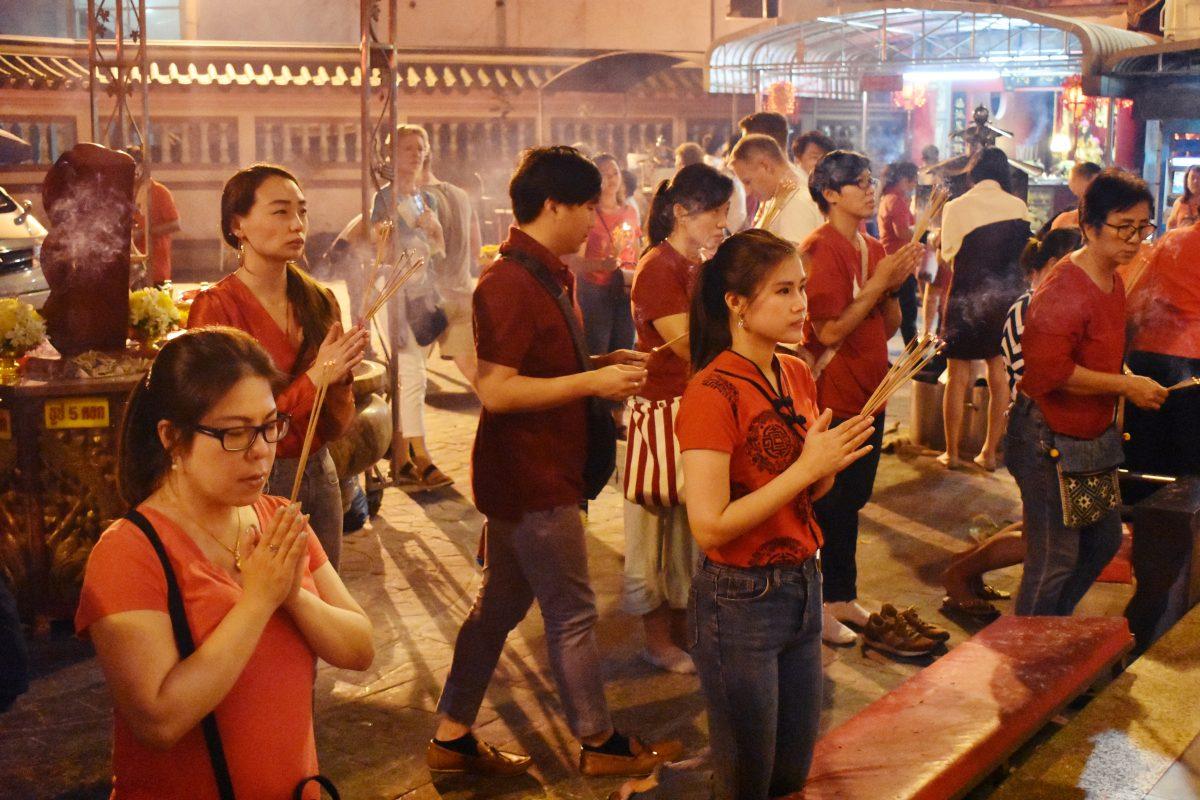 The walls of the Kuan Yim Shrine are painted with beautiful Chinese-style murals depicting various gods and goddesses. The Thian Fa Foundation is a charity and the buildings surrounding the shrine is a hospital. Free traditional Chinese medical care is provided to the poor and homeless.
Where is Kuan Yim Shrine?
Location: 600 Yaowarat Road, Chinatown, Bangkok.
District: Chinatown
Getting There: MRT Hualamphong Station (exit 1). Cross the intersection and continue walking down Tri Mit Road turning right at the Chinatown gate into Yaowarat Road. The shrine is on the left-hand side.
Map