Leng Buai Ia Shrine
An ancient Chinese Tae Chew shrine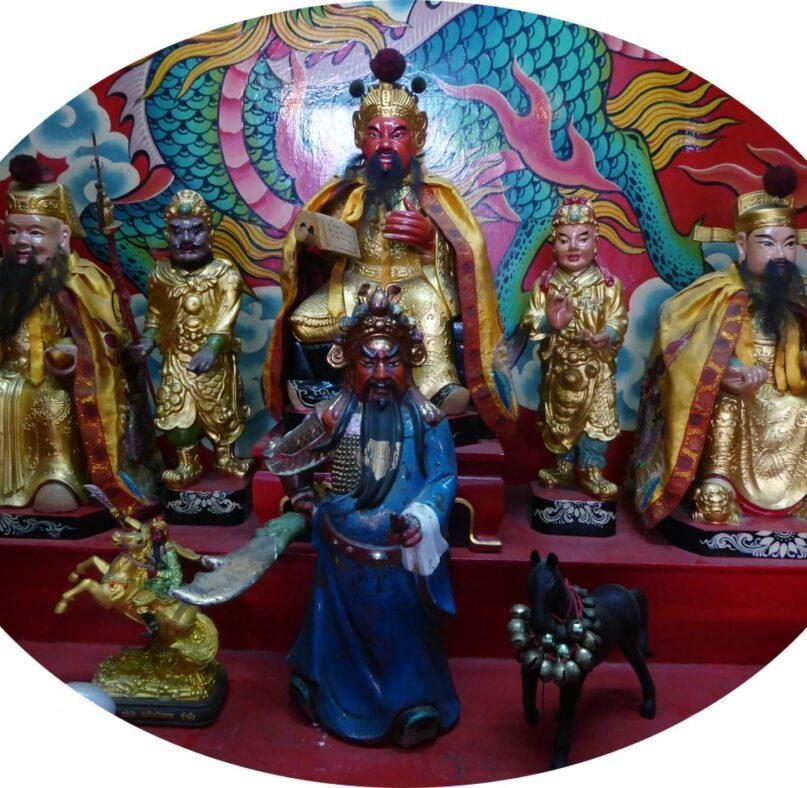 Leng Buai Ia Shrine is an ancient Tae Chew shrine. It is the oldest Chinese shrine in Thailand, built in 1658 during the Central Ayutthaya period. Chinese businessmen would come to the temple for refuge and pray for prosperity for their business.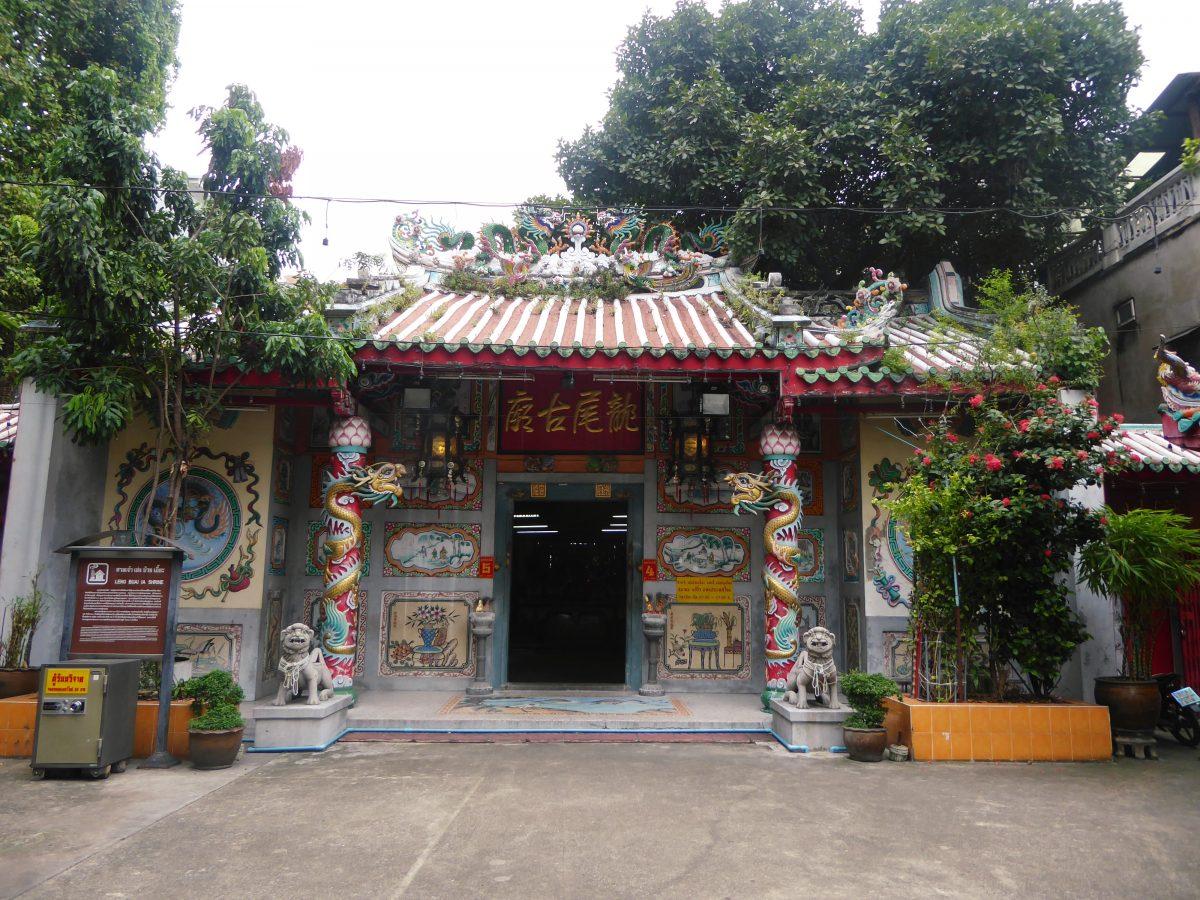 The Leng Buai la shrine is in a traditional Chinese architectural style. In keeping with Chinese tradition, there is a building in the shape of a mountain. The roof was made from glazed colored tiles and decorated with 2 stuccoed dragons facing each other. The columns of the shrine are looped by stuccoed dragons. Inside the shrine, there is a central altar with the figures of Leng Buai Ia and his wife. There is a Gong Wu diety to the left and the Queen of heaven on the right.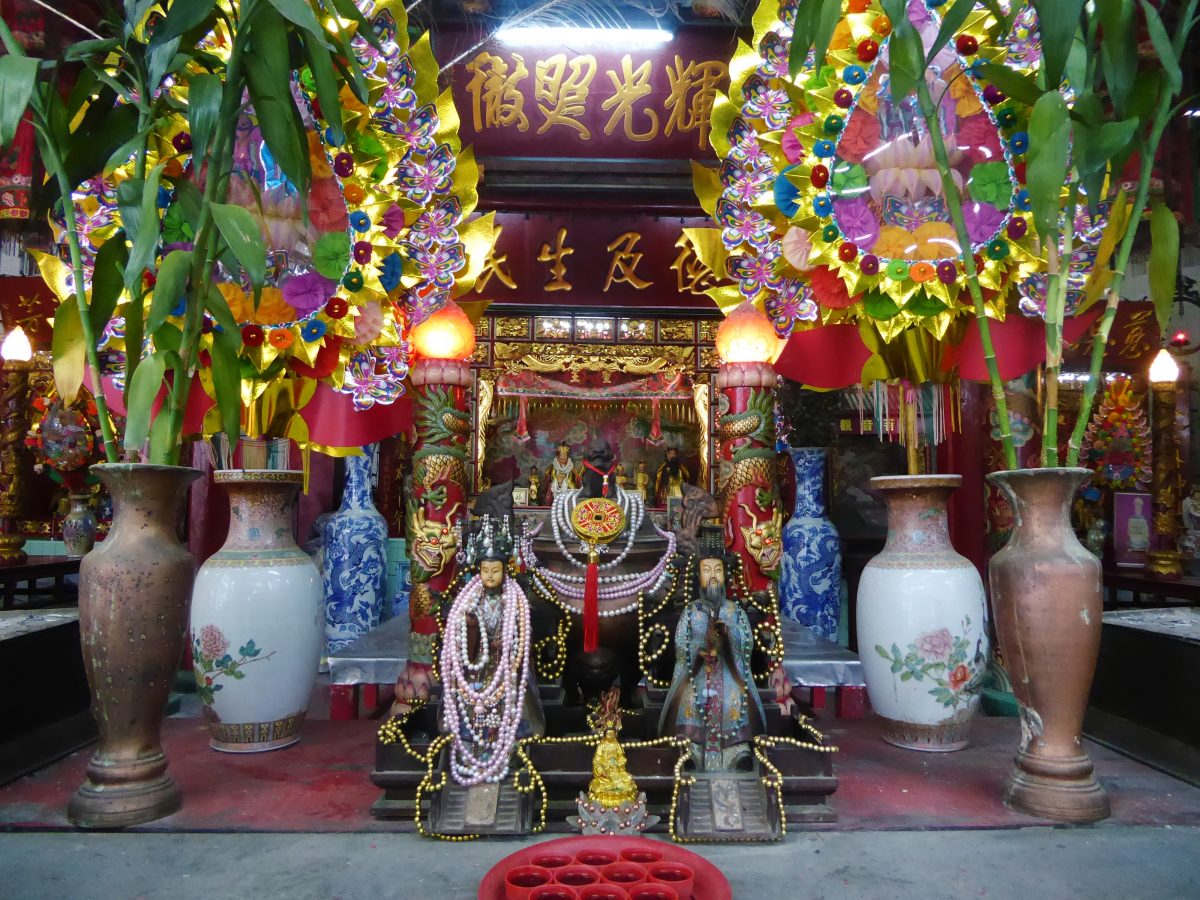 Close to the entrance is a Ching dynasty ancient bell built by Emperor Tao Kwong. More ancient objects include three ancient plaques written in the name of Emperor Kwang Si of the Ching dynasty. Also, a bell inscribed with the name of Choen Thai Chew. There is also a container for incense sticks which was a royal gift from King Rama V. The Leng Buai La Shrine is also adorned with many attractive murals, carvings, and decorations.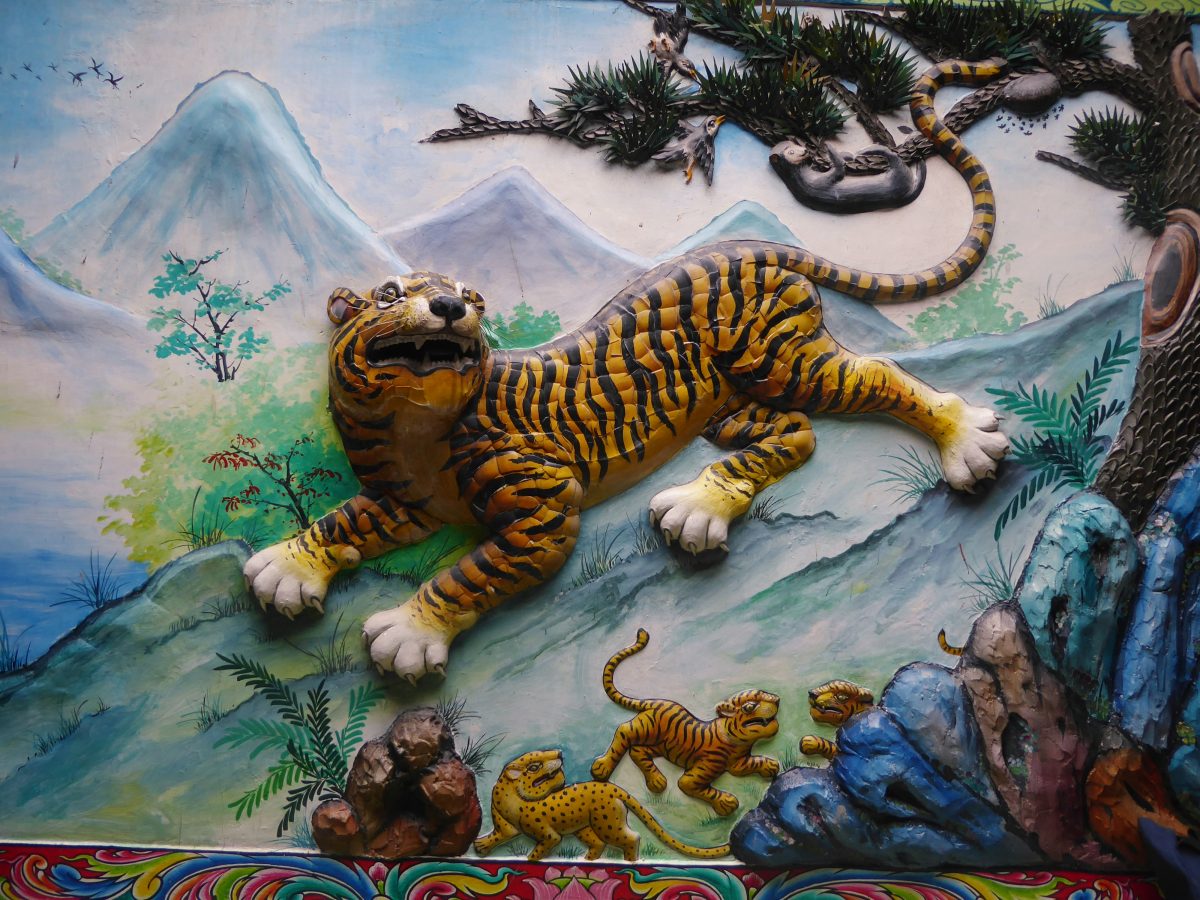 Where is Leng Buai la Shrine?
Location: 125 Yaowarat Road, Soi 6, Chinatown, Bangkok.
District: Chinatown
Getting There: MRT Wat Mangkon Station (Exit 1)
Boat: Chao Phraya Express to Ratchawongsee Pier. Walk up Ratchawongsee Road, cross the intersection and turn left into Yaowarat road. Soi 6 is on the left-hand side.
Map
You May Also Like
Popular Pages on Tourist Bangkok