Tai Sia Huk Chou Shrine
The Monkey God Shrine in Chinatown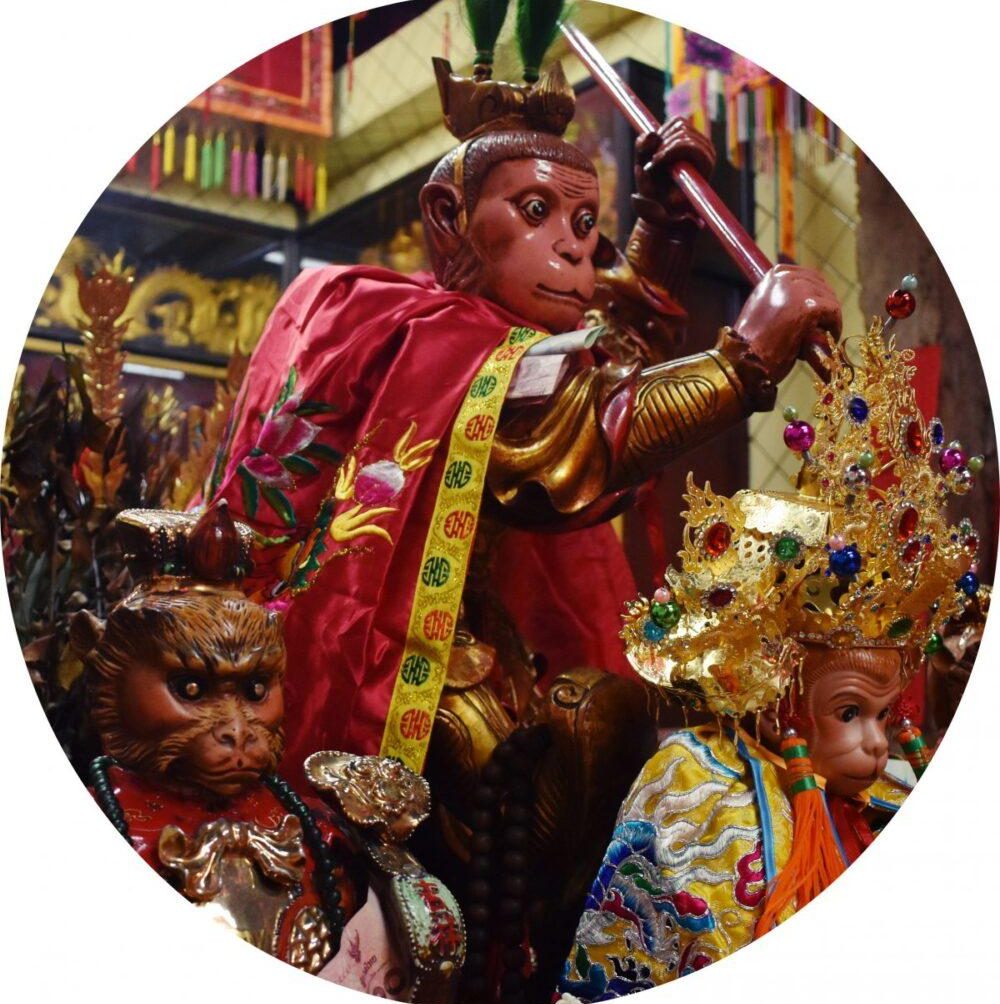 The Tai Sia Huk Chou Shrine in Chinatown is also known as the Monkey God or Great Sage Temple. Chinese people go there to pray for good luck and prosperity. The shrine is one of the smallest in Chinatown, in a small shophouse the size of a hotel room. Its thought it is at least 300 years old.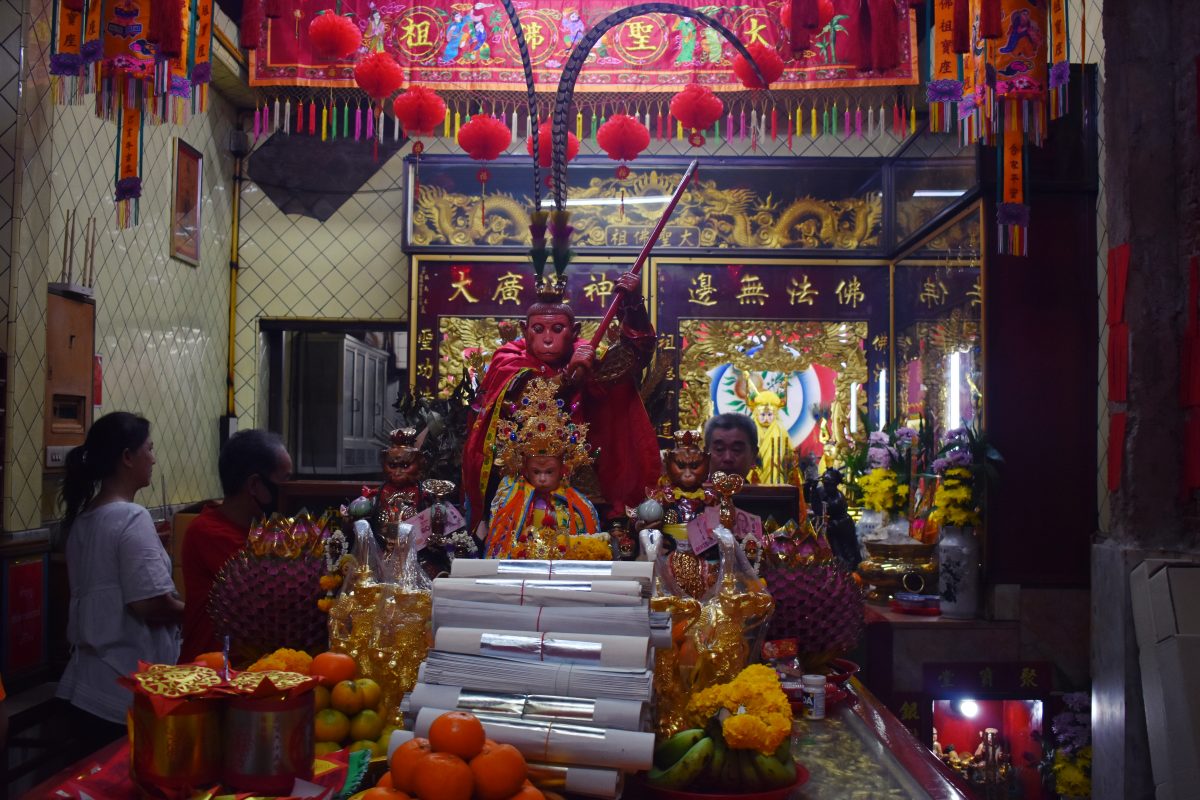 The Monkey God
The Tai Sia Huk Chou Shrine is home to the mythical monkey-god, one of the most popular characters in Chinese culture and worshiped as a Taoist Deity. The traditional Chinese name of the monkey-god is Sunwukong also known as the Great Sage Buddha. Inside the shrine, you will find various sculptures of the monkey-god.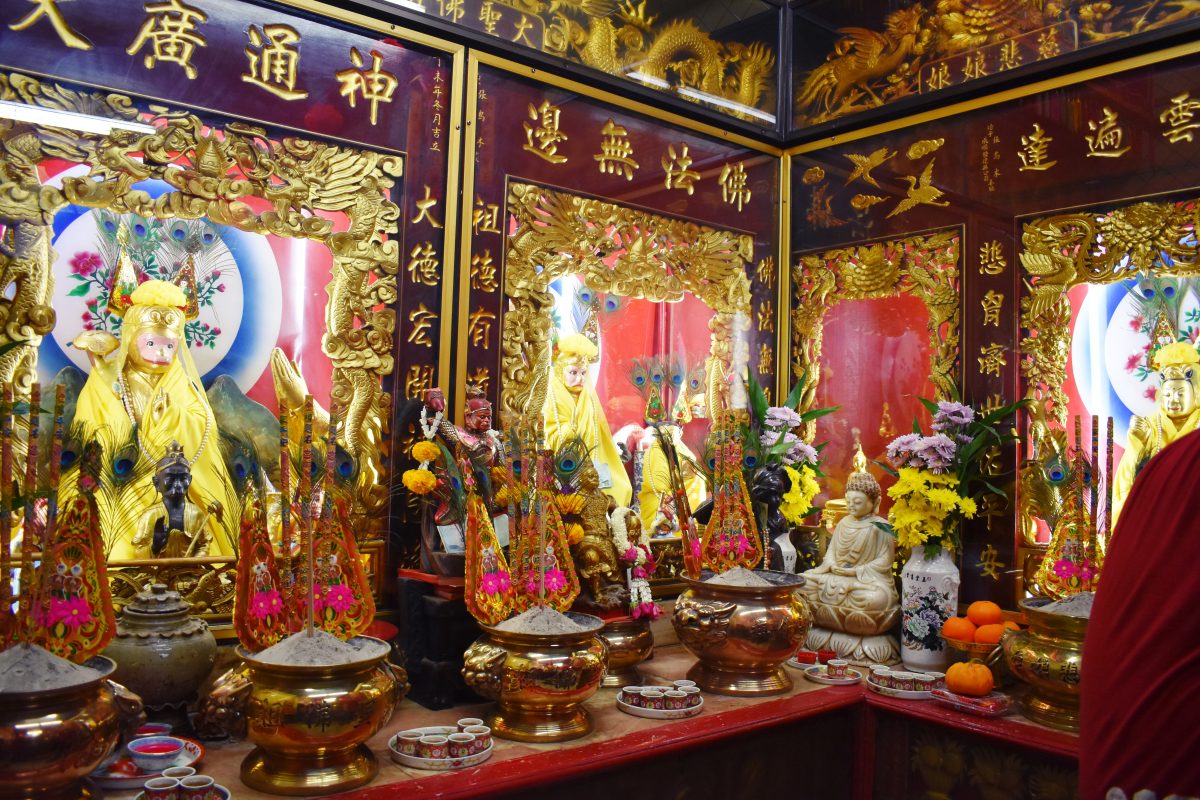 Monkey God Images
A large table in the center features an altar & is where offerings are left. At the head of the table are three smaller sculpture behind which is a large monkey-god image wielding a staff. At the back of the room are glass cases displaying images of the monkey god in the form of a Buddha. To either side of the Tai Sia Huk Chou Shrine front doorway are murals depicting famous monkey god stories from Chinese mythology.
How to Worship
Worshipers pray to the monkey-god for help, success & good luck. Incense sticks are lit giving the small Tai Sia Huk Chou Shrine an almost permanent thin smoky haze. Worshippers make offerings of Oranges, Bananas, Rice, and Orange Garlands. They also tuck banknotes onto the bodies of the images. People write messages & names on red strips of paper that get stuck on a wall. These are wishes for good fortune for themselves & family members. As a visitor, you may do the same though you should also make an offering to the monkey-god.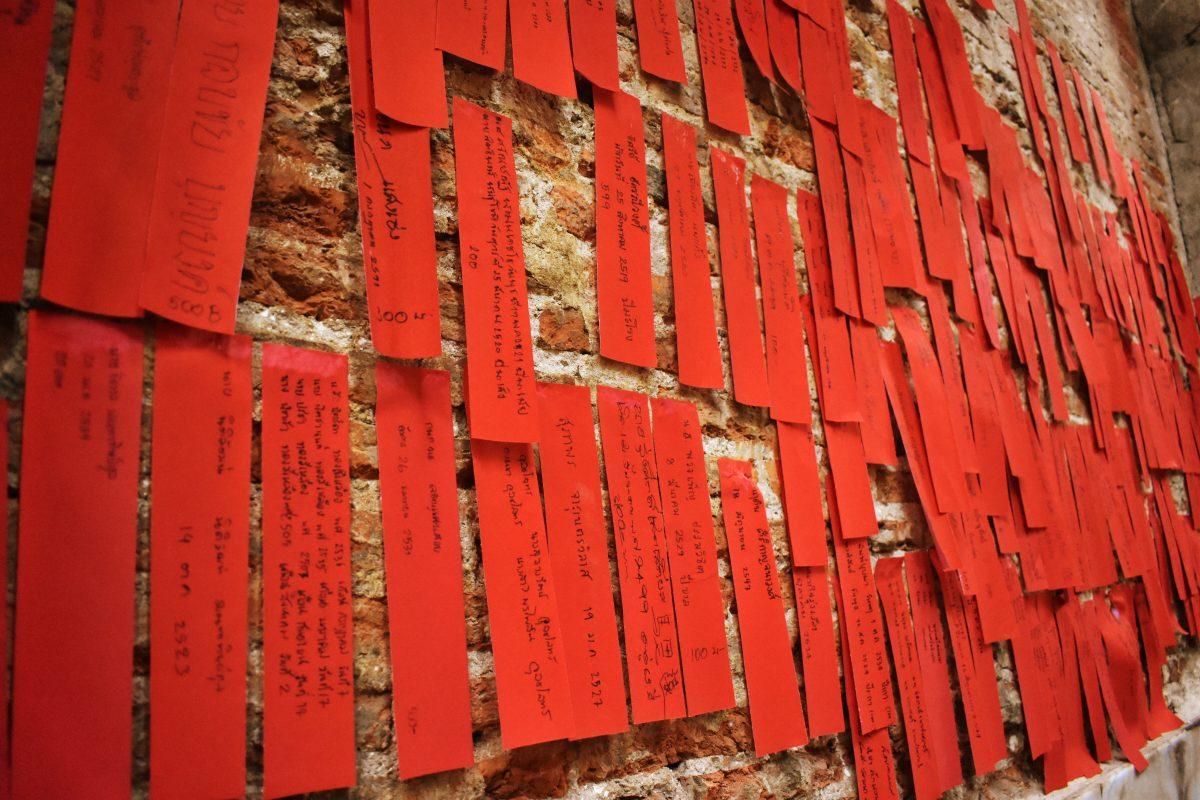 When to Visit Tai Sia Huk Chou Shrine
The Tai Sia Huk Chou shrine is particularly busy during Chinese Festivals. Chinese New Year, the Mid-Autumn Festival and the Vegetarian Festival are all important dates. Tables of offerings & large candles pop up on the sidewalk outside while worshippers throng the temple. The Monkey Gods birthday is on the 16th day of the 8th lunar month, a day after the Mid-Autumn Festival. In 2019 this will fall on the 14th of September. There is a big celebration on this day.
If you are exploring Chinatown the Tai Sia Huk Chou shrine is on Rama IV Road, a stones throw from Wat Traimit & the Golden Buddha. It?s an interesting little shrine and the only one in the area dedicated to the monkey king.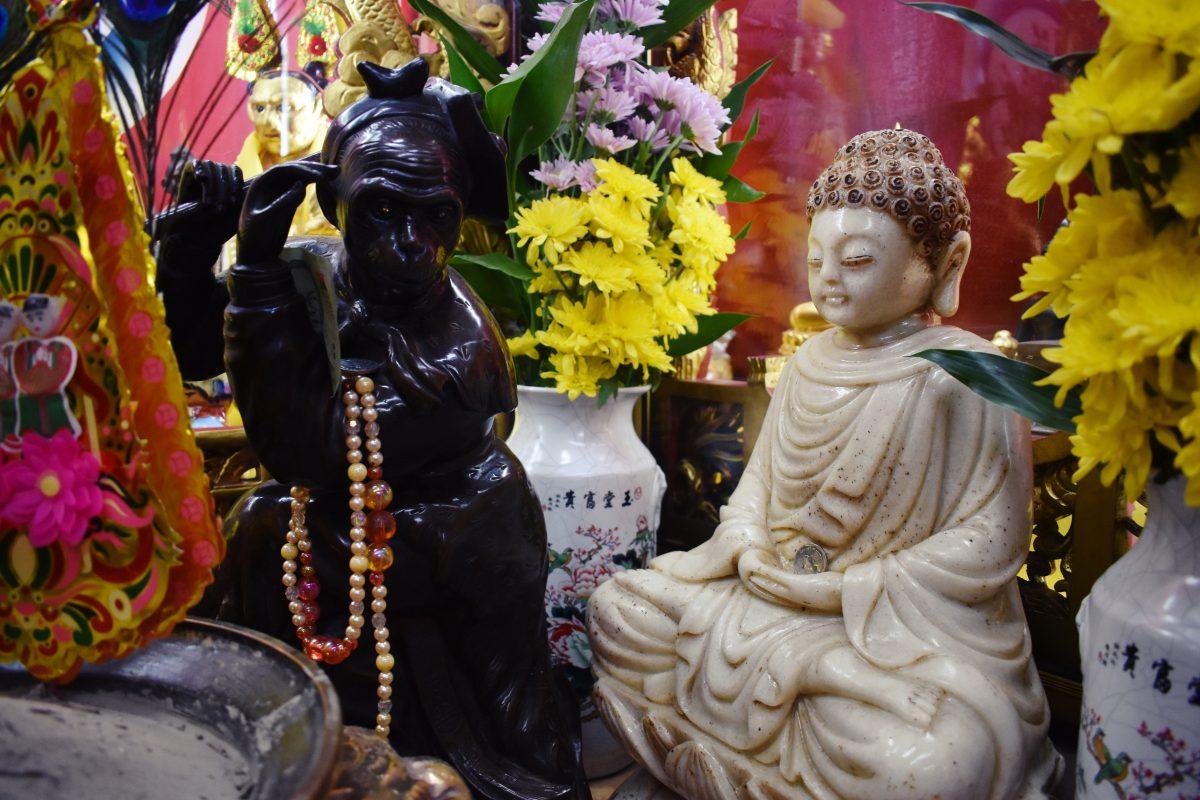 Where is Tai Sia Huk Chou Shrine?
Location: 661 Rama IV Road, Chinatown, Bangkok.
District: Chinatown
Opening Hours: 08.00 ? 18.00. Open till late during Chinese Festivals.
Admission: free
Getting There: MRT to Wat Mangkon Station (Exit 1)
Map
You May Also Like
Popular Pages on Tourist Bangkok