Wat Lokanukroh
A Chinese Buddhist Temple in Bangkok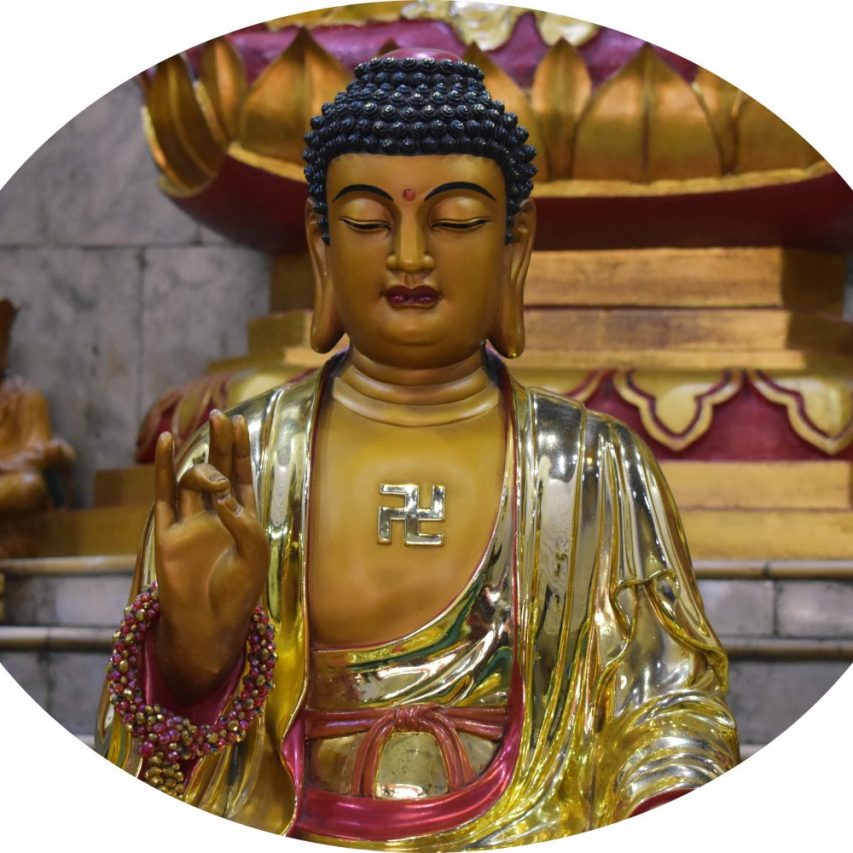 Wat Lokanukroh in Bangkok is a small Vietnamese/Chinese Buddhist temple in Chinatown. It is also known as the Annamese Mahayana temple or Chua Tu Te in Vietnamese. It is off Rajawong Road in Phalit Phon Alley, in the heart of Sampeng Market.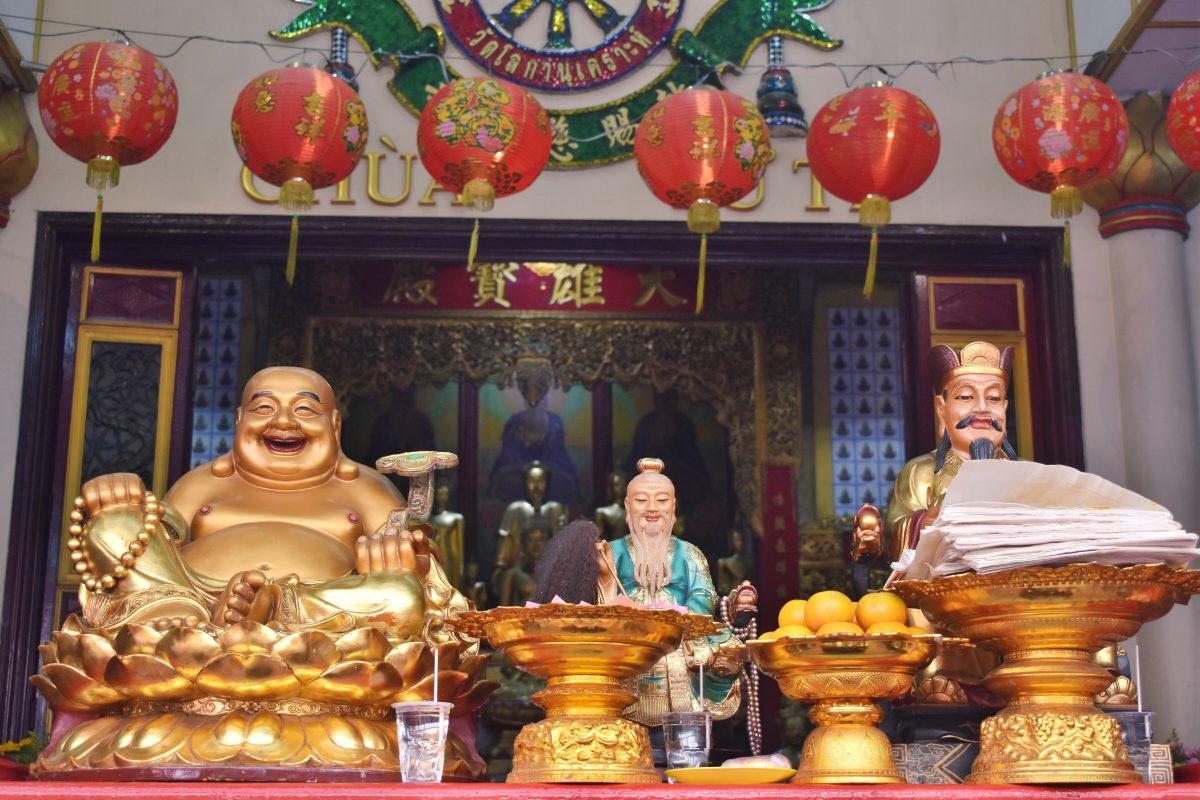 The temple is one of the smallest in Bangkok and is more of a shrine. The temple has no resident monks though monks come to the temple to do ceremonies & pray. Wat Lokanukroh is easy to miss as the area around the temple is full of bustling commercial activity. On market days you will need to look behind the stalls to find it. The vendors here sell bags, paper bags, plastic bags, accessories, clothes, and small gift items. Most buyers here are vendors themselves buying stock for their shops and stalls.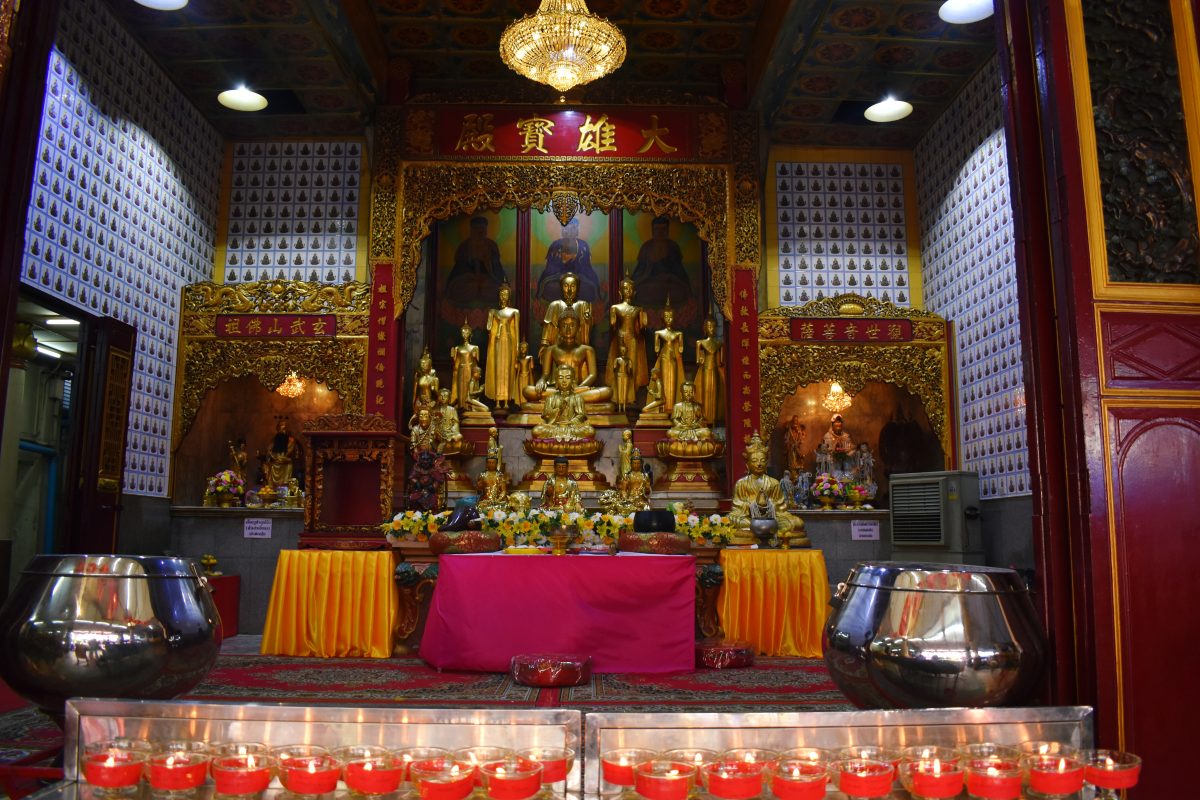 Wat Lokanukroh is a popular place for locals to make merit especially at important Chinese festivals such as Chinese New Year and the Vegetarian Festival. During Chinese New Year the temple hosts Lion dances and merit-making activities.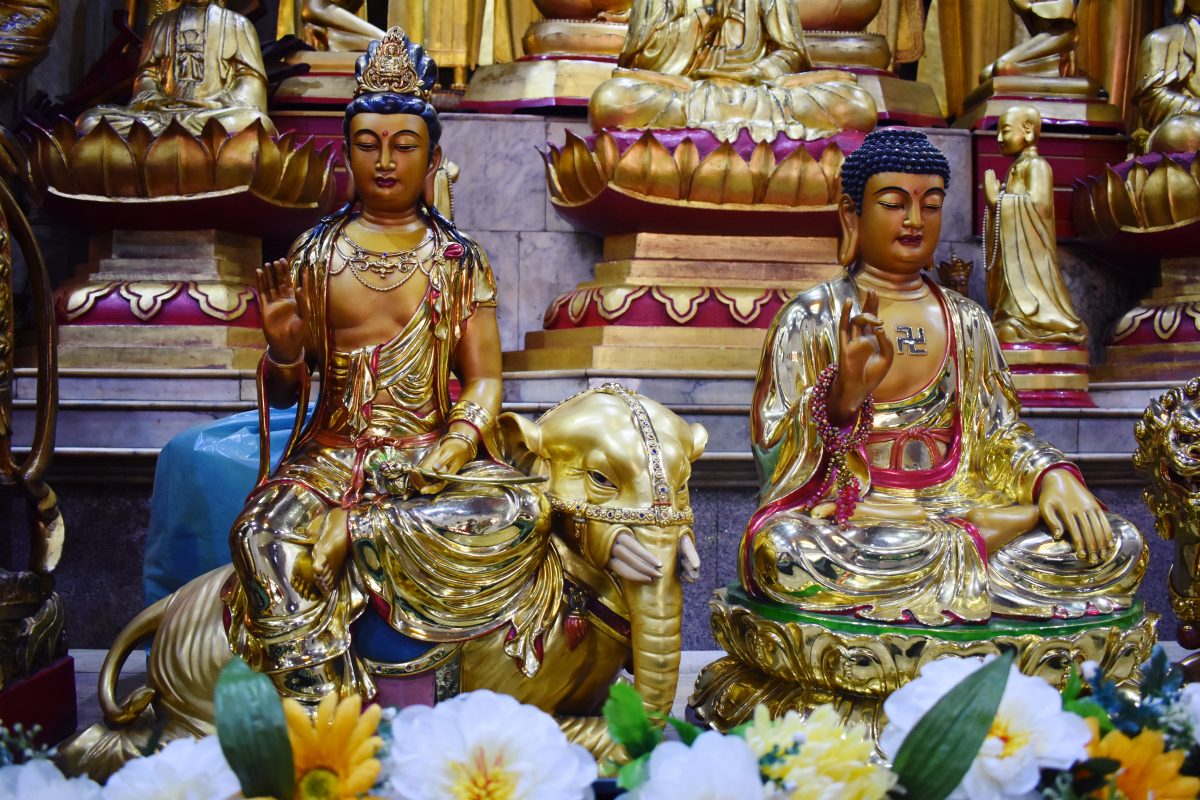 One of the temples most striking features is the unique Chinese style of the Buddha images which you won?t see in any other Bangkok temples.
Wat Lokanukroh is not always open so the best time to visit is during important Chinese festivals such as Chinese New Year.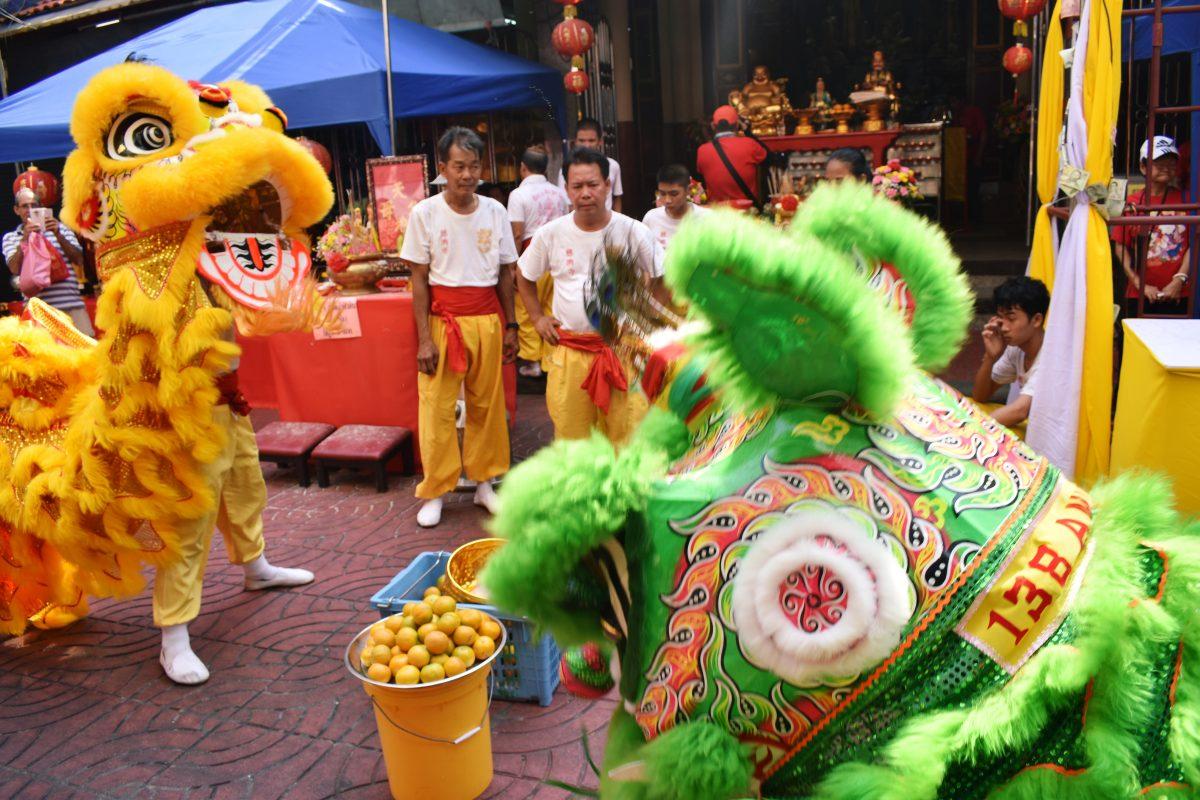 Where is Wat Lokanukroh?
Location: Phalit Phon Alley, off Rajawong Road, Yaowarat, Bangkok
District: Chinatown
Getting There MRT Wat Mangkon Station (Exit 3).
Chao Phraya Express Boat to Rathawongse Pier. Walk up Ratchawongsee Road, turn right into Phalit Phon Alley. The temple is on the right-hand side.
Map