Erawan Shrine
The Erawan Shrine is a Hindu shrine that houses a statue of Phra Phrom, the Thai representation of the Hindu god Brahma. It is located at the Ratchaprasong intersection next to the Grand Hyatt Erawan hotel in central Bangkok. It is a popular tourist spot always buzzing with both locals and foreigners either worshipping or observing.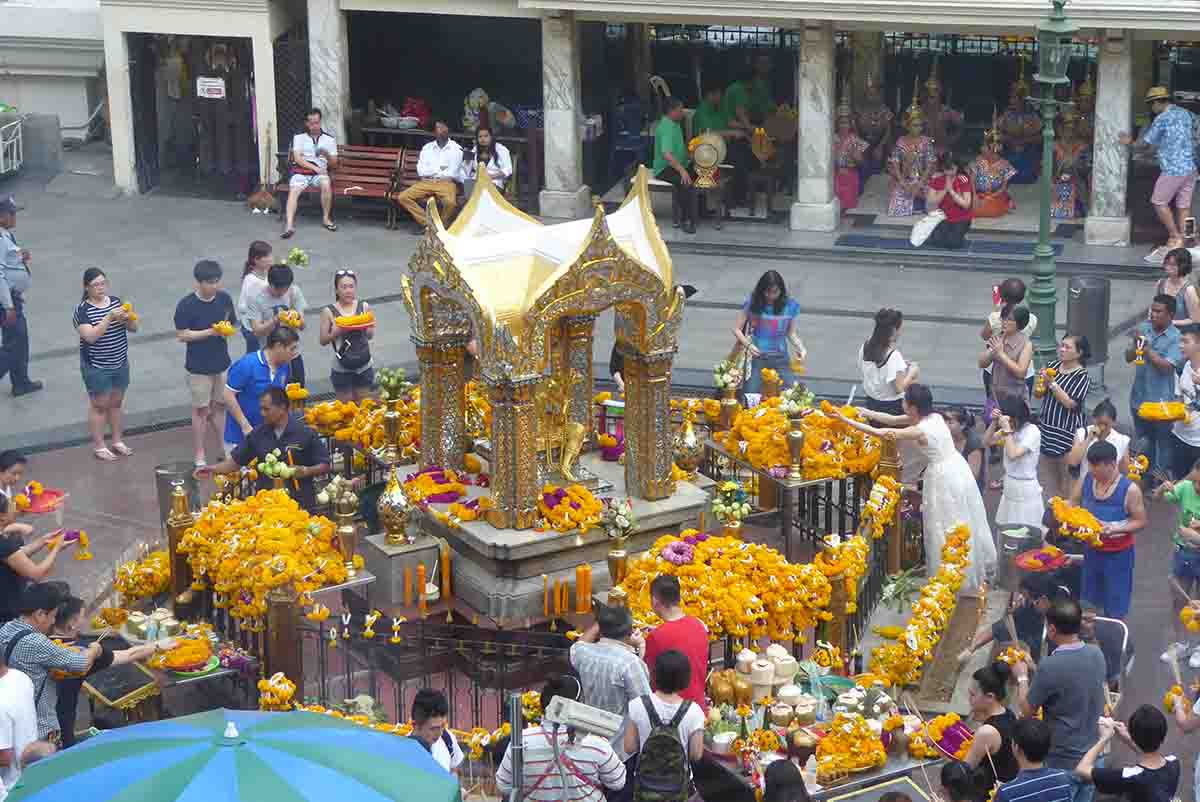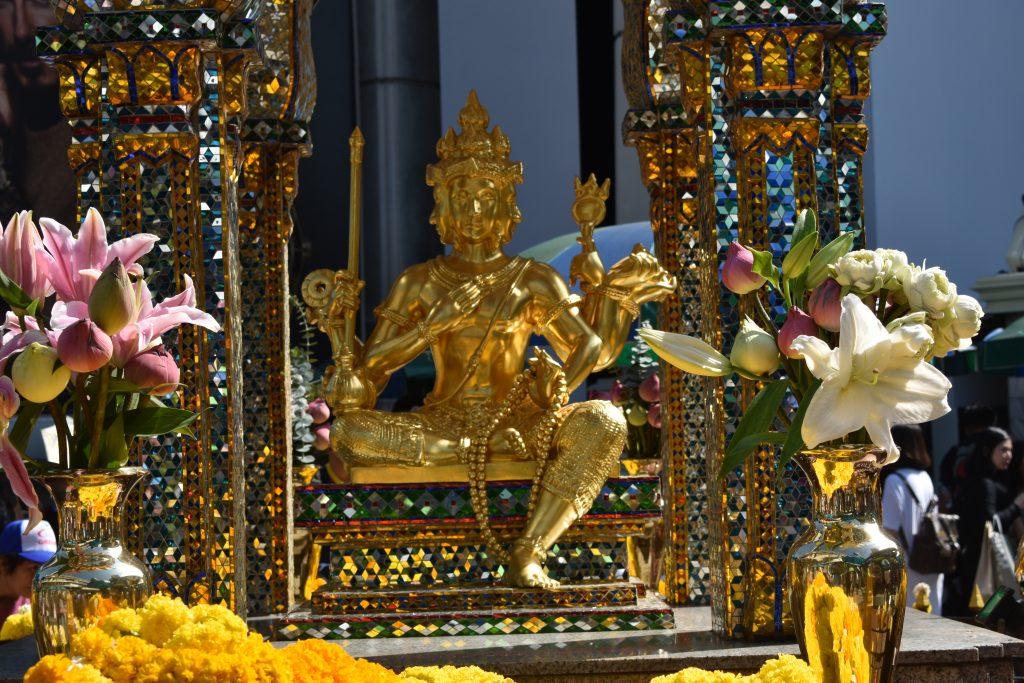 History
The shrine was built in 1956 during construction of the adjoining hotel to appease workers who endured a series of mishaps during the construction. After consulting an astrologer, the shrine was installed and work progressed smoothly. The Brahma image has four faces representing kindness, mercy, sympathy, and impartiality.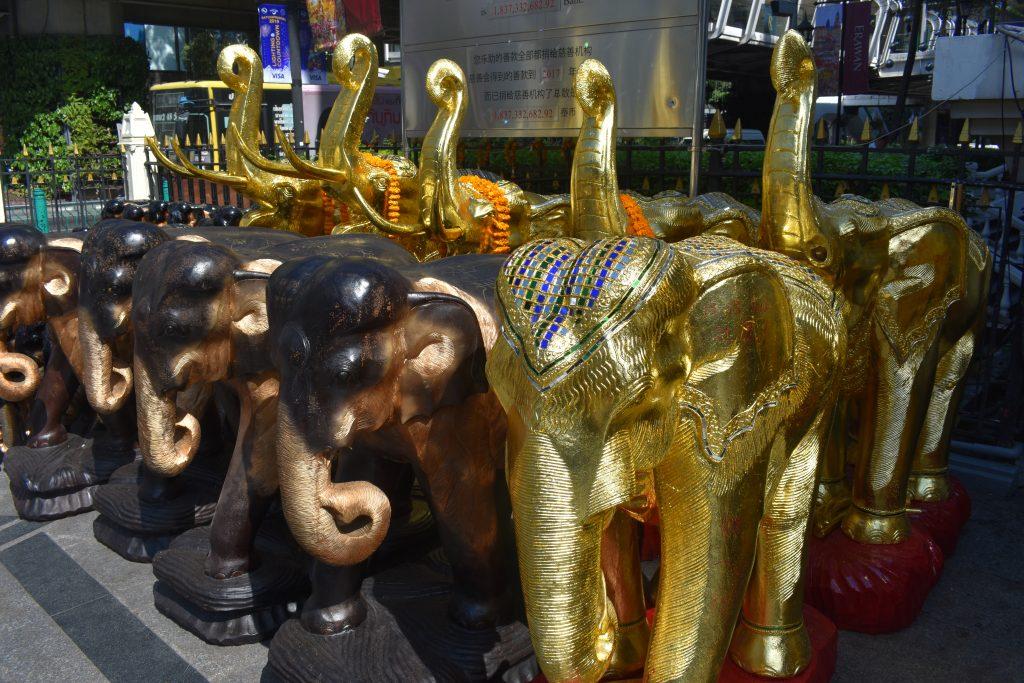 How to pay respects
worshippers place offerings such as flower garlands, fruit, and wooden elephants at the shrine as they pray for good fortune. These items can be bought from a stall inside the shrine.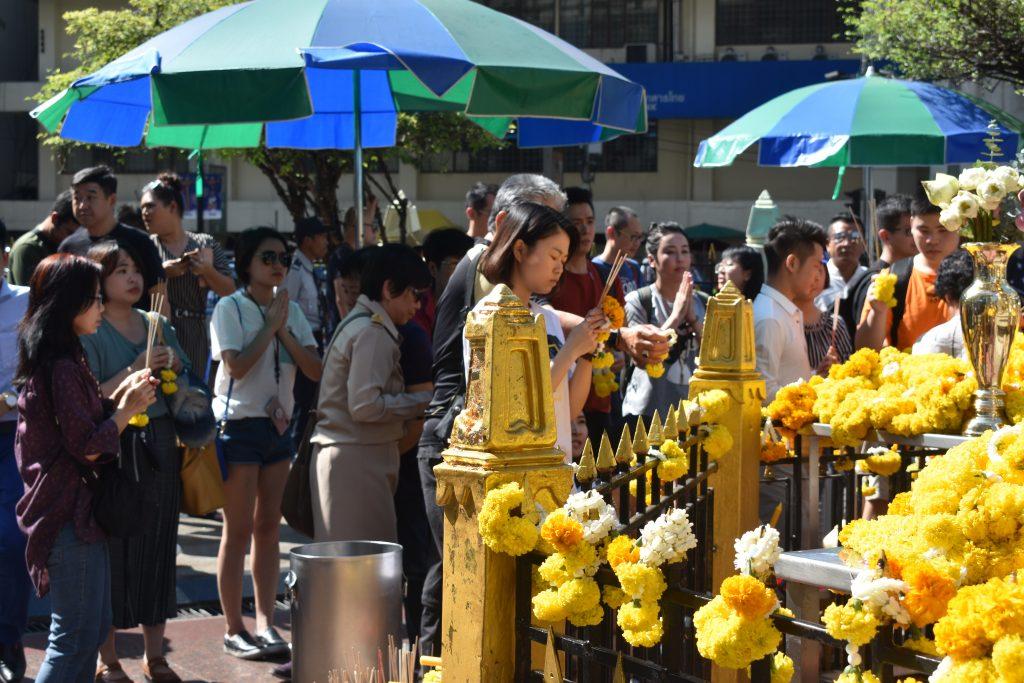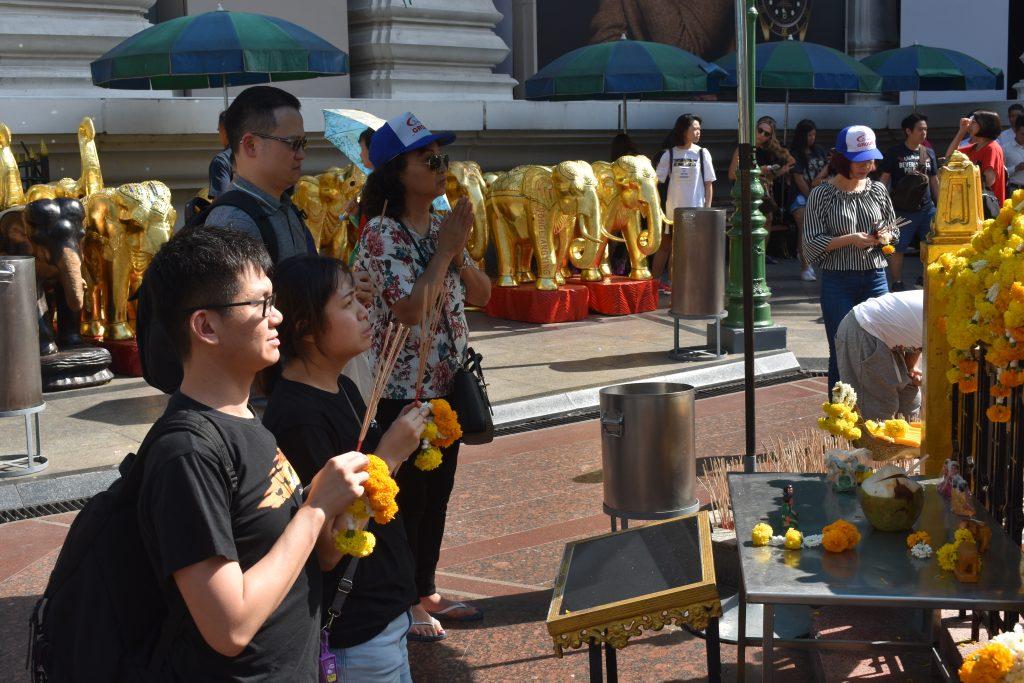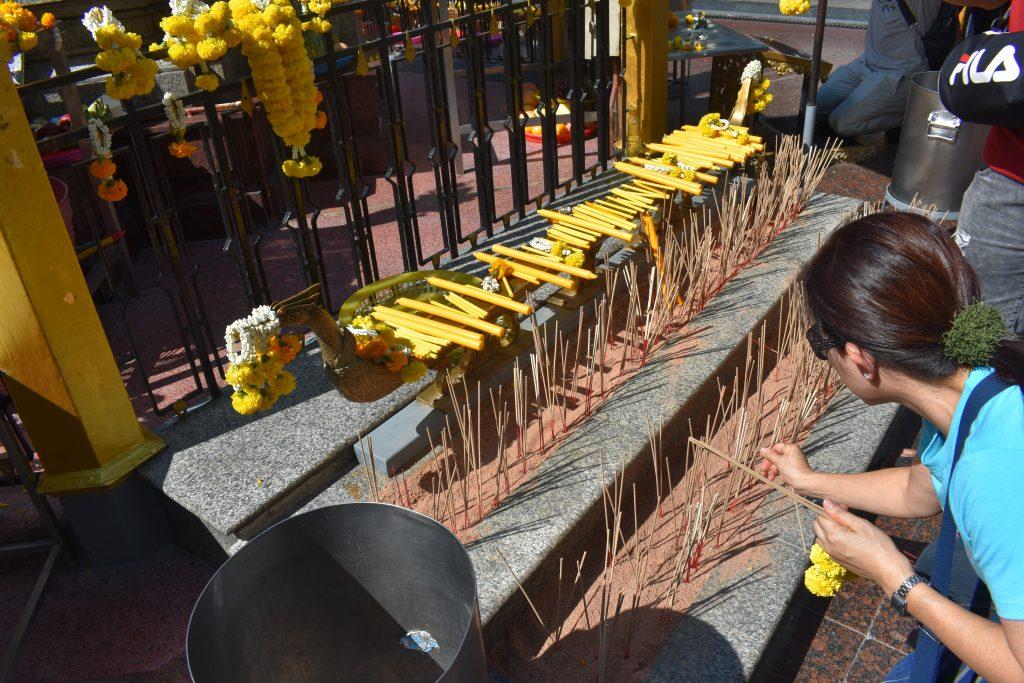 The traditional Thai dancers that you see are hired by worshippers if their prayers at the shrine are answered. The worshipper in question will sit in front of the dancers to pray during the performance.
The shrine is especially popular with visitors from India, Taiwan, and other Asian countries. A great viewpoint for observing the shrine and its worshippers is from the elevated walkway connecting the BTS stations of Siam and Chit Lom.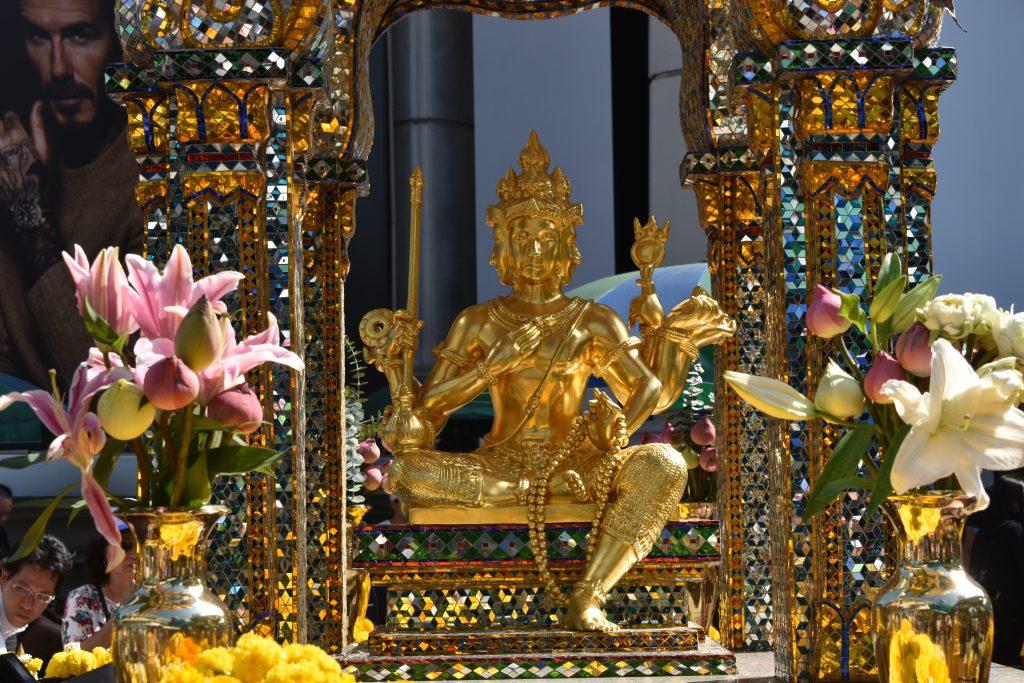 Where is it?
Location: Corner of Ratchadamri and Rama I road.
District: Ratchaprasong
Opening Hours: 06.00-24.00
Admission: Free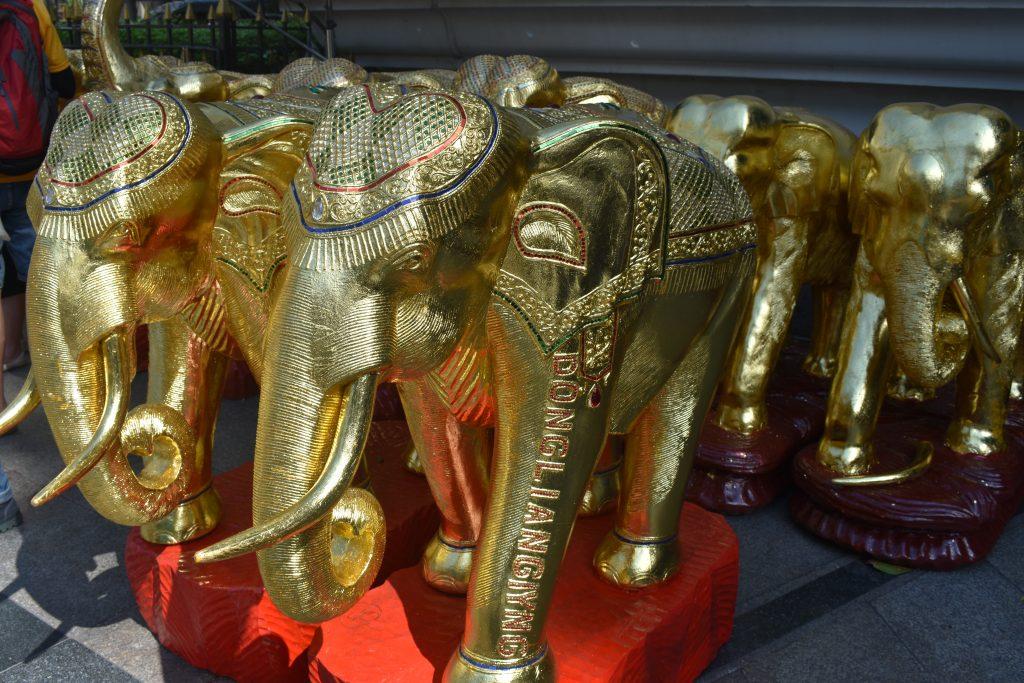 How to get to Erawan Shrine
BTS: Chitlom station. Take exit 2.
Bus: 15, 25, 54, 73, 77, 79, 204, 505, 514