Muay Thai Super Champ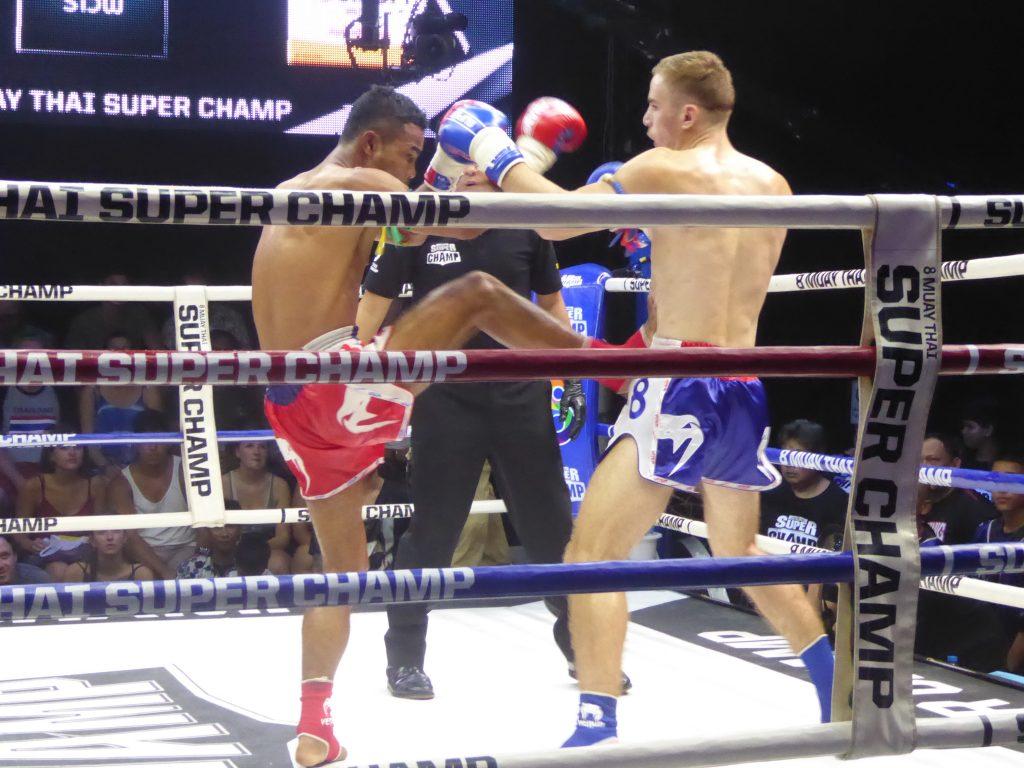 Muay Thai Super Champ is a weekly boxing TV show broadcast live on Thai channel 8 every Sunday evening. The fights take place behind Ban Chao Phraya Art Gallery (Cafe Amazon) on Phra Athit Road in Banglamphu. They are also sometimes held at the gym on Muay Thai Street that is on the other side of the road. Khaosan Road is just around the corner. The action kicks off at 18.45 and there are 7 bouts each featuring a Thai boxer against a foreign boxer.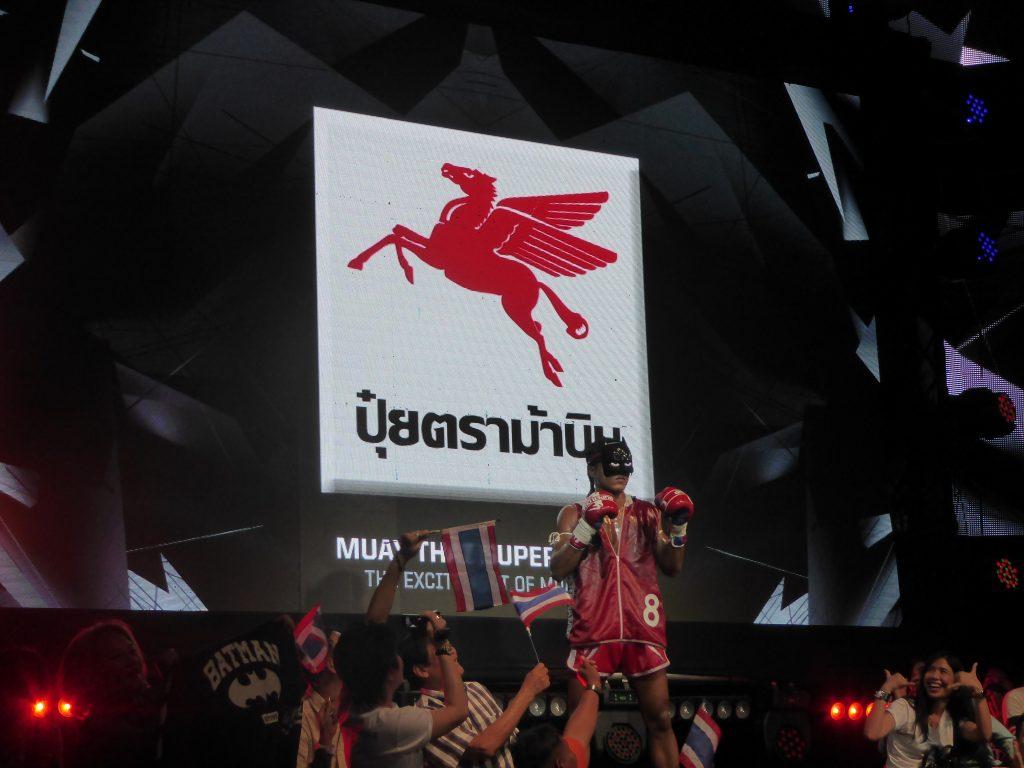 Super Champ is one of the best places to watch Muay Thai Boxing in Bangkok. The fighting is full rules, exciting, authentic and features some top Thai fighters. Bouts last for three rounds unless there is a knockout or retirement. There is a 15-minute break between bouts. Seating is on raised, tiered rows of benches on all four sides giving a great view of the action. You need to get there early to get a seat. There is some standing room near the entrance but with a restricted view. Admission is free.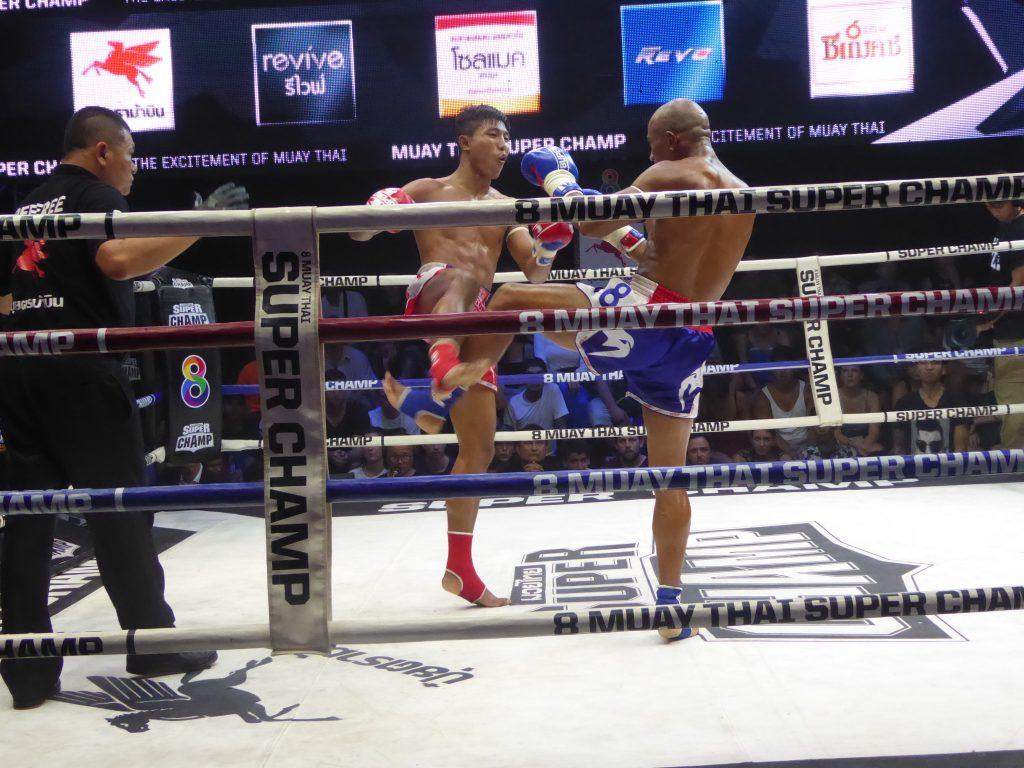 The Muay Thai Super Champ fights are held at the Jaroenthong Muay Thai Gym on Muay Thai Street. The gym offers Muay Thai boxing training, workout, keep fit and weight loss fitness programs. More details here.
There is also a hostel on site. This is a good place to stay if you are intending to take a course at the gym. Book beds here.
Where is Muay Thai Super Champ?
Location: Behind Ban Chao Phraya (Cafe Amazon) or at Muay Thai Street, Phra Athit Road, Banglamphu, Bangkok.
District: Khaosan Road
Admission: Free

Getting There: Chao Phraya Express Boat to Phra Athit Pier.
Map: