Ananta Samakhom Throne Hall
The Palace is currently closed for renovations.
The Ananta Samakhom Throne Hall is a royal reception hall within the Dusit Palace complex situated at the Royal Plaza. It was planned by King Chulalongkorn (Rama V) in 1908 and completed in 1915 after his death in 1910. The impressive European style building was designed in an Italian Renaissance and neo-classical style. The designers were the Italian architects Mario Tamagno and Annibale Rigotti and constructed using Italian marble and other imported materials.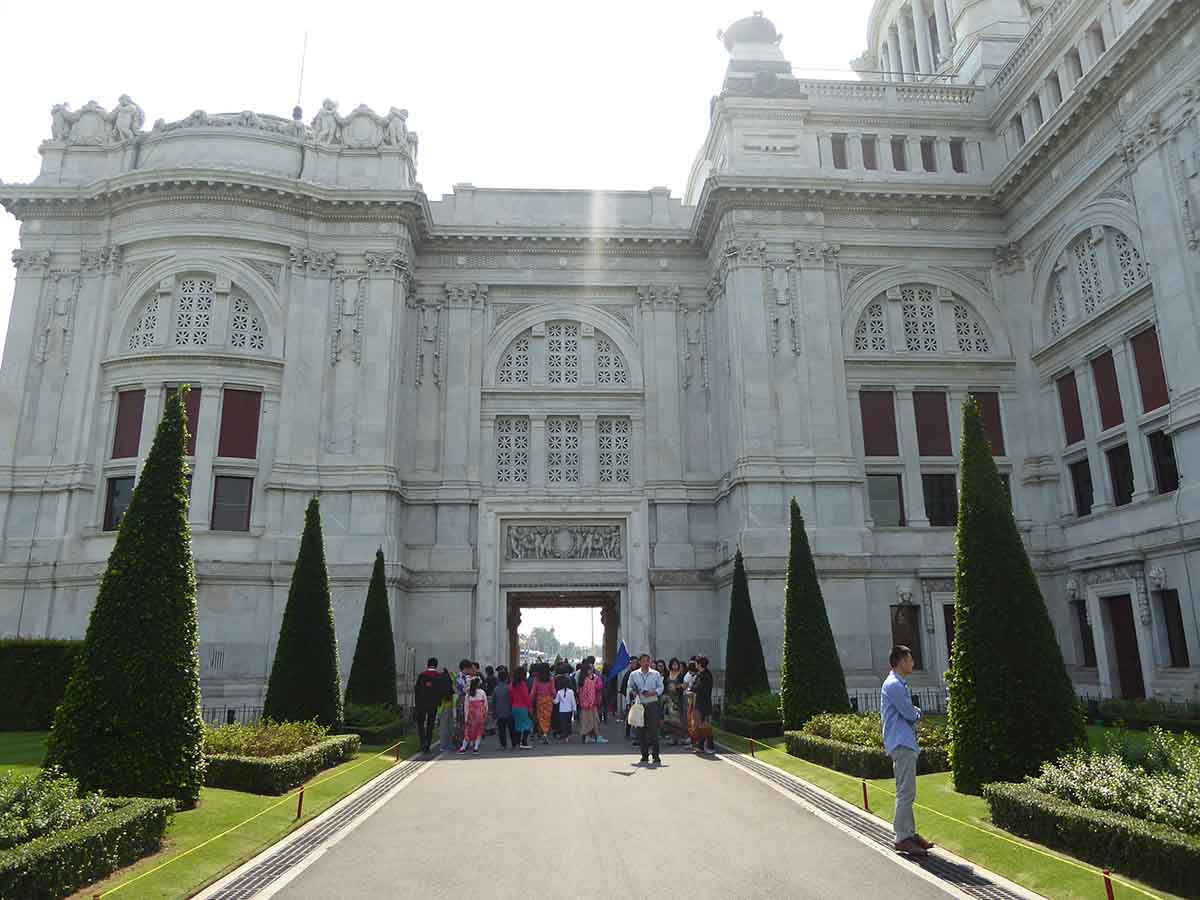 It is now used as a museum but hosts occasional state functions. Inside you will find the royal throne and exhibitions of royal treasures. The domes and walls are decorated with paintings depicting the history of the Chakri dynasty. Behind the hall is a small museum showcasing local arts and crafts. No photography is allowed in the throne hall or museum.
A new addition to the complex is the stunning Borommangalanusurani Pavilion, built to commemorate great auspicious occasions.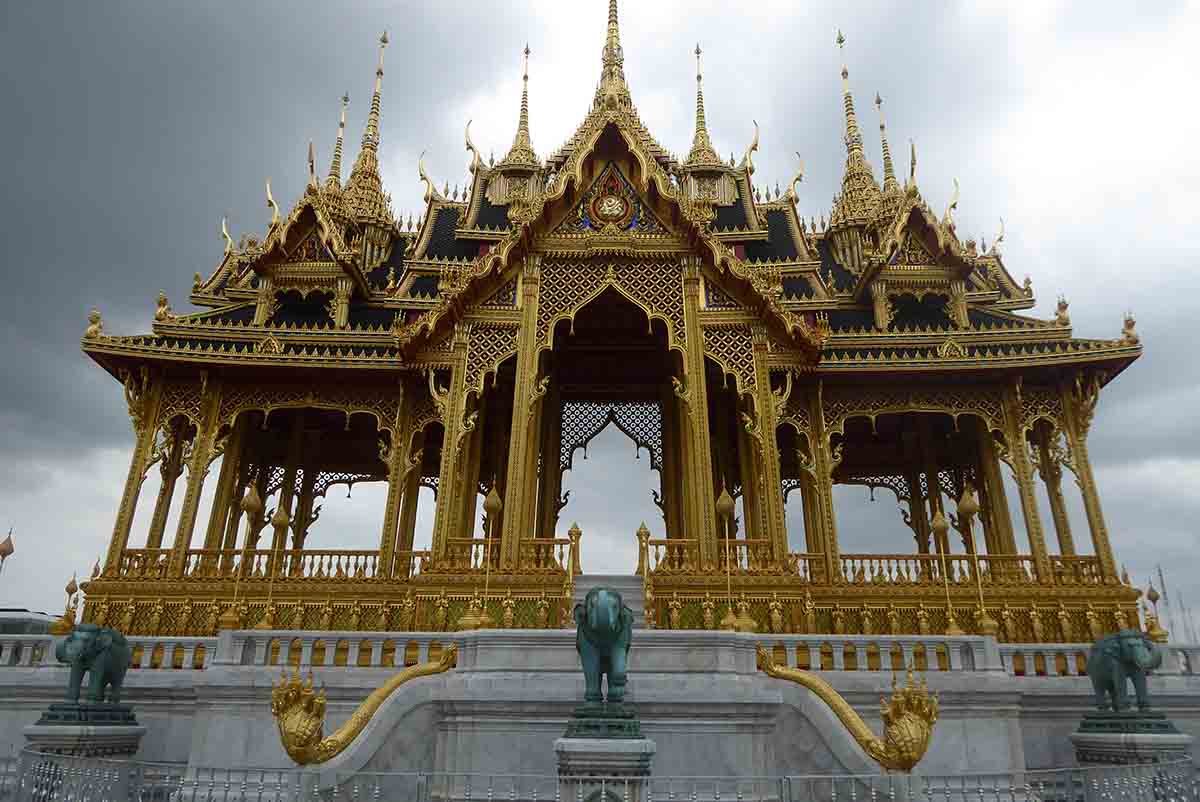 Location: The Royal Plaza, off Sri Ayutthaya Road, Dusit district.
Opening Hours: 10.00 – 17.00 Tuesday – Sunday. Closed on August 12th, October 23rd, December 5th.
Admission: Adults:150 baht, Children 75 baht. Grand Palace & Wat Phra Kaew tickets entitle you to free admission.
Rules: No photography allowed inside. No shorts, short skirts or sleeveless shirts.
Bags, Cameras, and shoes must be stored in free lockers before entry.
How to get there:
BUS: 16, 18, 23 , 28, 70, 72, 108, 515 , 539 AC : 16, 23, 70, 72, 503, 509