Saranrom Park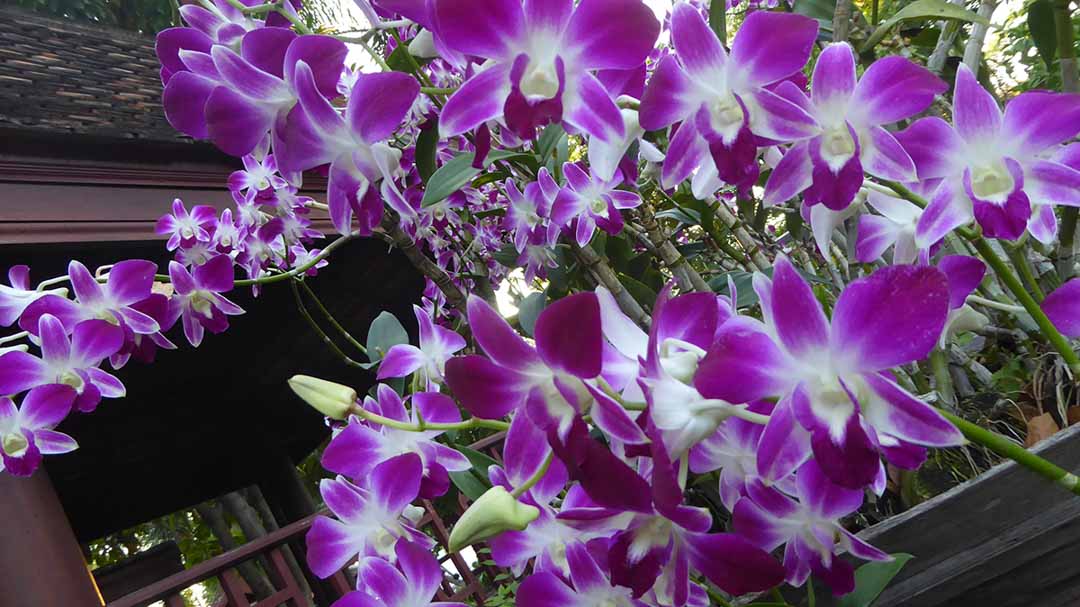 Saranrom Park in Bangkok was built by Rama IV in 1866 when it was a garden of Saranrom Palace and later became a palace zoo. The zoo was later relocated to Dusit and eventually, the gardens became a public park. The small grounds are quiet and peaceful in the daytime with flower gardens, a small lake with large fish, an ornate fountain, a Chinese shrine, and some nice shady gazebos. There are also some small traditional Thai houses that once housed foreign dignitaries visiting the palace.
Activities
In the early evening, Saranrom Park in Bangkok gets busy with locals doing healthy activities such as aerobics, yoga, jogging, and sports such as Sepak Takraw. There is also aerobic exercise, table tennis, and weightlifting facilities. Saranrom is a good place to relax and take a break after sightseeing at the Grand Palace and Wat Pho which are both opposite the park. There are usually some vendors outside the main gate selling drinks and snacks.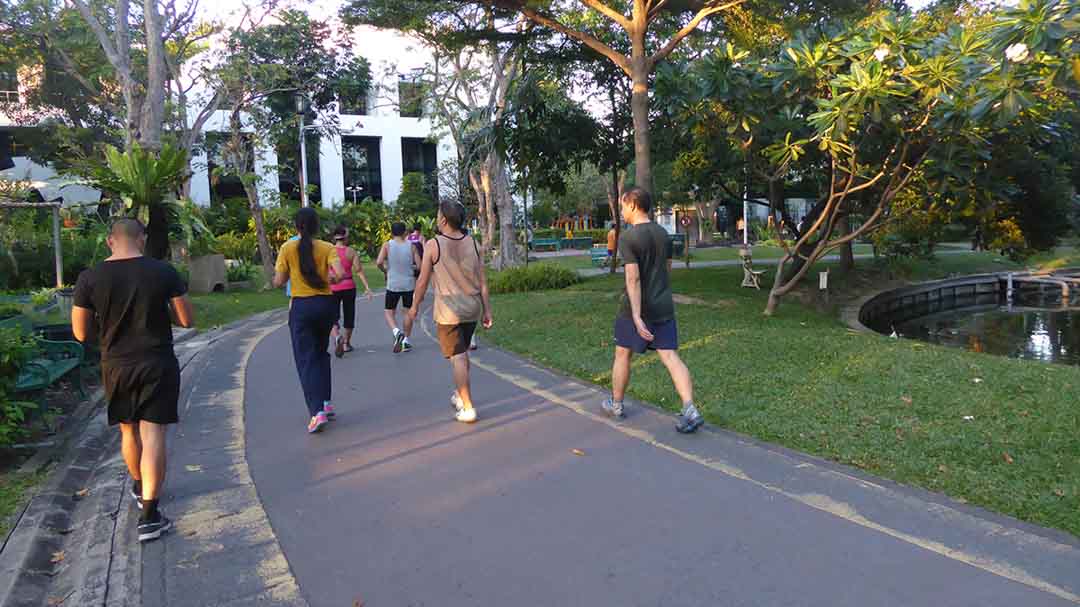 Where is Saranrom Park?
Location: At the intersection of Sanamchai, Rachini, and Charoen Krung roads. (behind Wat Pho & the Grand Palace).
District: Rattanakosin
Opening Hours: 05.00-20.00
Getting To Saranrom Park: Boat: Chaophraya Express Boat to Tha Tien Pier (N8). Walkthrough the pier market, cross the road and walk up Thai Wang road with Wat Pho to your right till you reach Sanamchai road. The park is just across the road.
Map: