MBK Center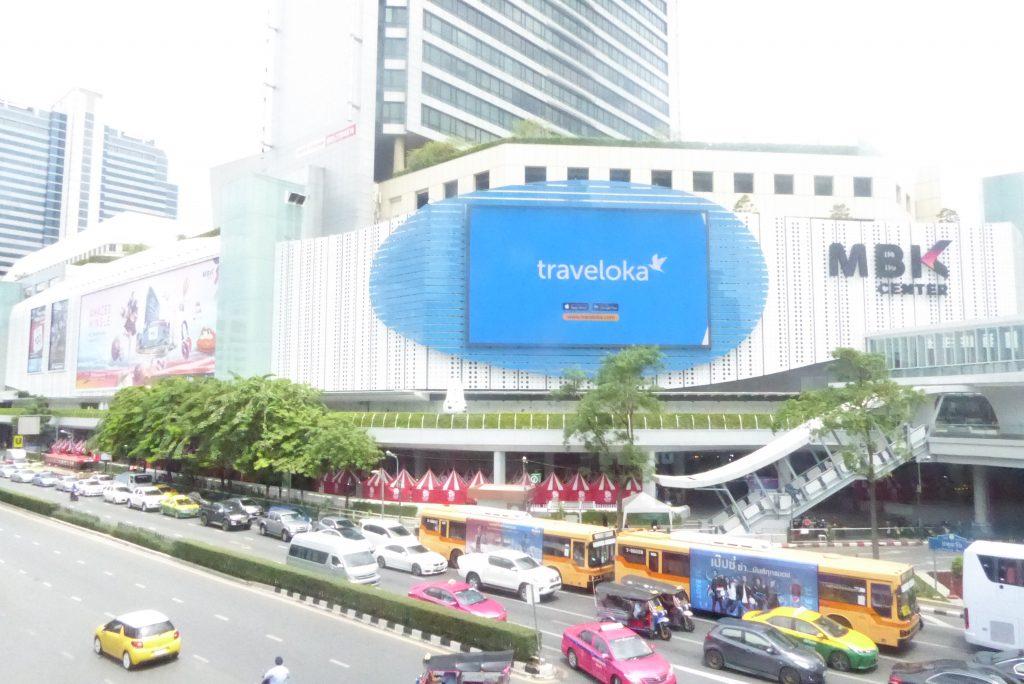 MBK Center opened in 1985 and is one of the largest and most popular shopping malls in Bangkok. It's in the Ratchaprasong shopping district of downtown Bangkok close to Siam Square and is easily accessible by public transport. MBK has over 2000 shops and restaurants on eight floors.
MBK Center Shopping
The variety of products available is staggering and includes fashion clothing, beauty products, accessories, electronics, cameras, IT, DVD'S (both original and copy), mobile phones, a gold & Jewellery arcade, a Japanese department store (Tokyu), supermarkets, souvenirs, hair salons, sportswear, shoes, watches, leather products, luggage, furniture, stationery, opticians, health food, toys, and a branch of the Japanese Manga & anime store Animate.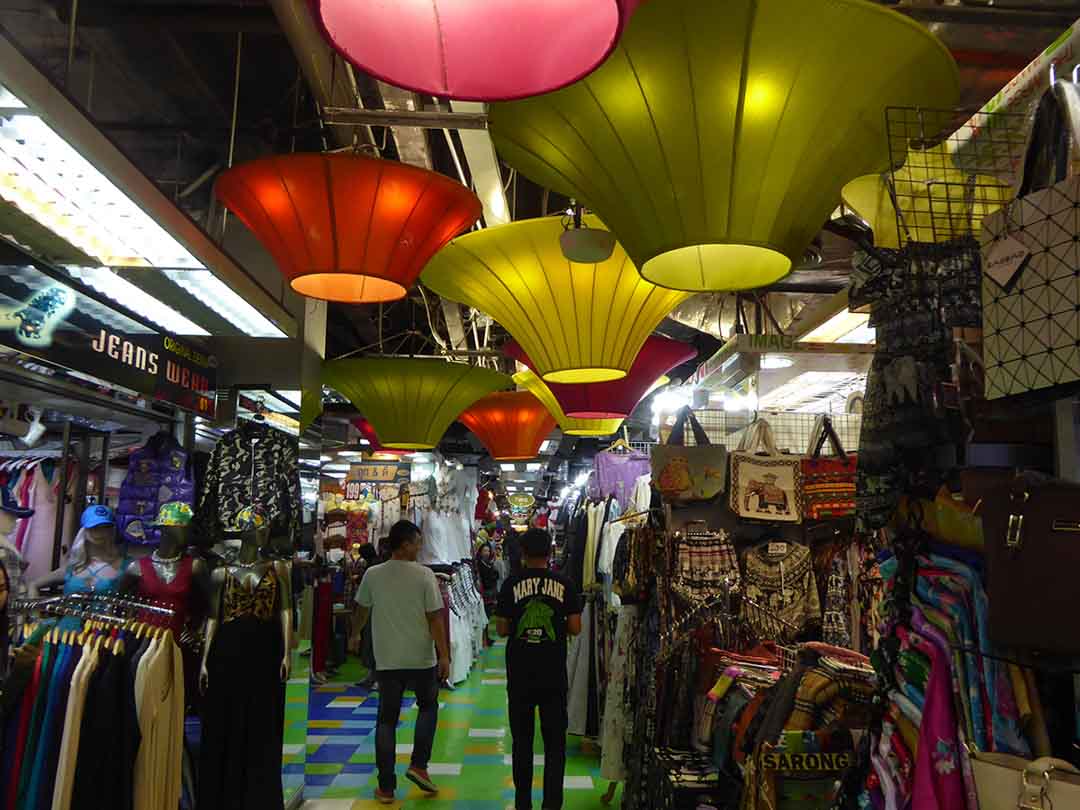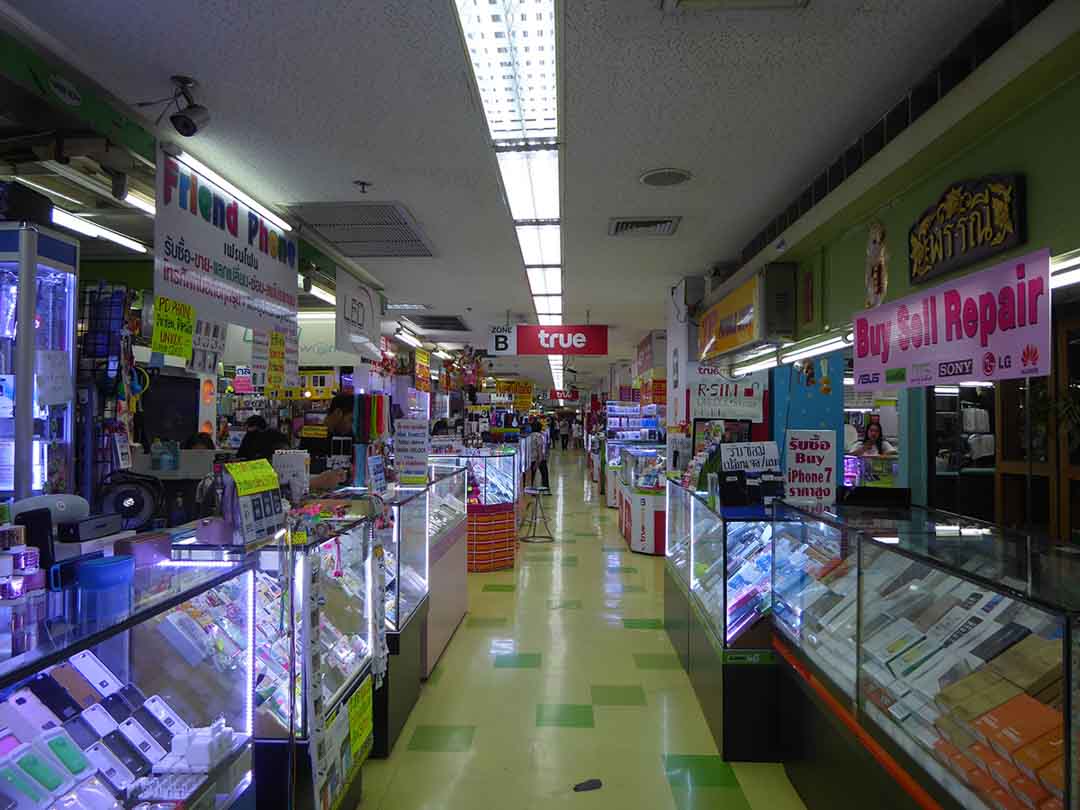 MBK Center is always busy especially at weekends with both locals and tourists looking for bargains. The shops are a mixture of market type stalls and traditional shop units including many familiar official International stores. At the market type outlets prices are often negotiable and inexpensive though be aware that many of the brand name products are often copies.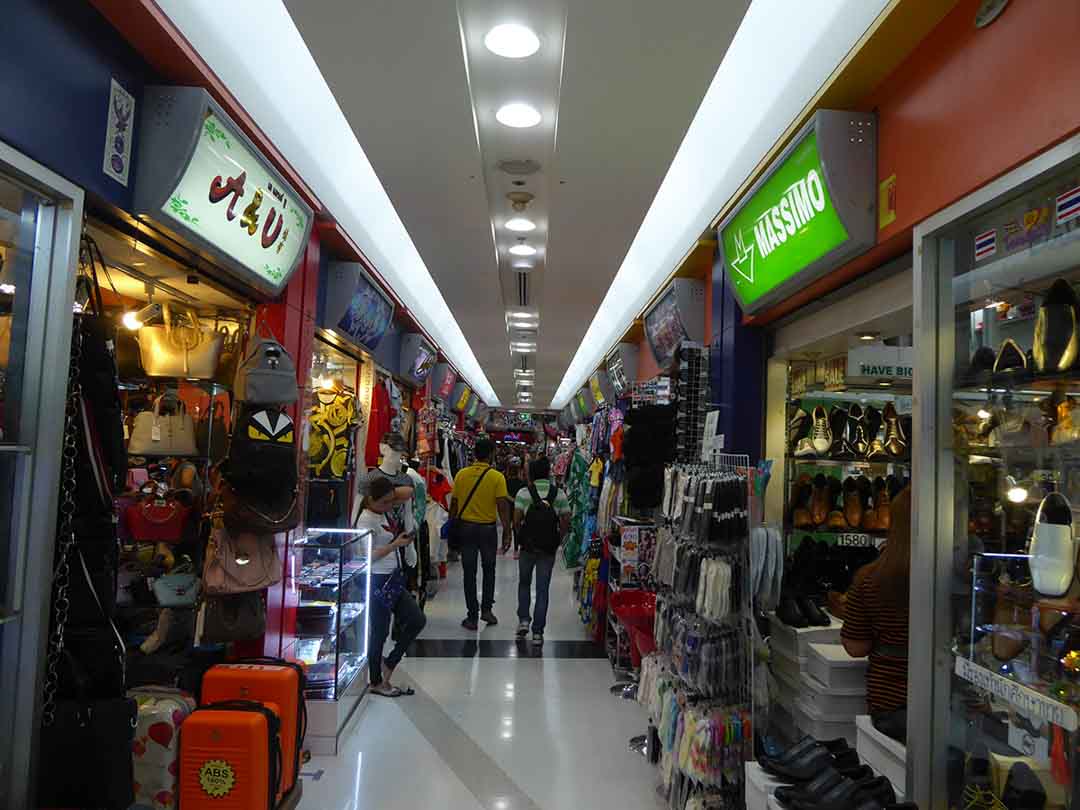 MBK Center Entertainment
The 7th-floor entertainment center features a multiplex cinema, a bowling alley, karaoke and games rooms. There is also a Japanese-style maid cafe and the Escape Room where players get locked in a themed room and must solve a puzzle simulation to escape within 45 minutes. On the last Wednesday evening of the month between 18.00-20.00, the concourse in front of the mall hosts MBK Fight Night featuring live Muay Thai boxing bouts.
MBK Dining
MBK Center has a large choice of restaurants, cafes, fast food joints, and food courts serving just about every type of cuisine catering to all budgets. The Fifth International food court is on the 5th floor and features 22 outlets including Thai, Japanese, Mexican, Indian, Greek, Italian, Indonesian, Chinese, Vietnamese, Spanish, with Halal and vegetarian options. The MBK Food Island court is on the 6th floor serving cheap Thai food.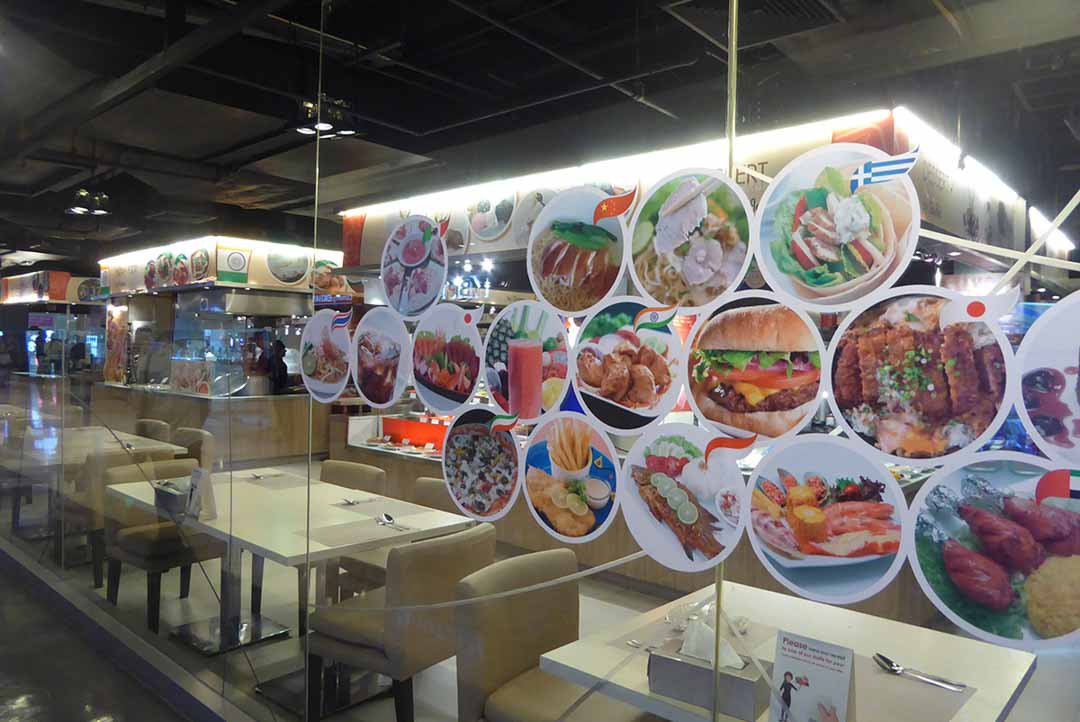 Services
There are many ATM and exchange booths within MBK Center and there is a wheelchair and baby cart service at the information desk on the ground floor, zone D. There is also a left luggage room on the 6th floor, zone B where you can leave bags while you shop.
Discount Card
Tip – The MBK Tourist Discount Card is available from the MBK information counter on the ground floor.
MBK is easily accessible from National Stadium BTS by an elevated walkway which also connects with the Siam Discovery Center.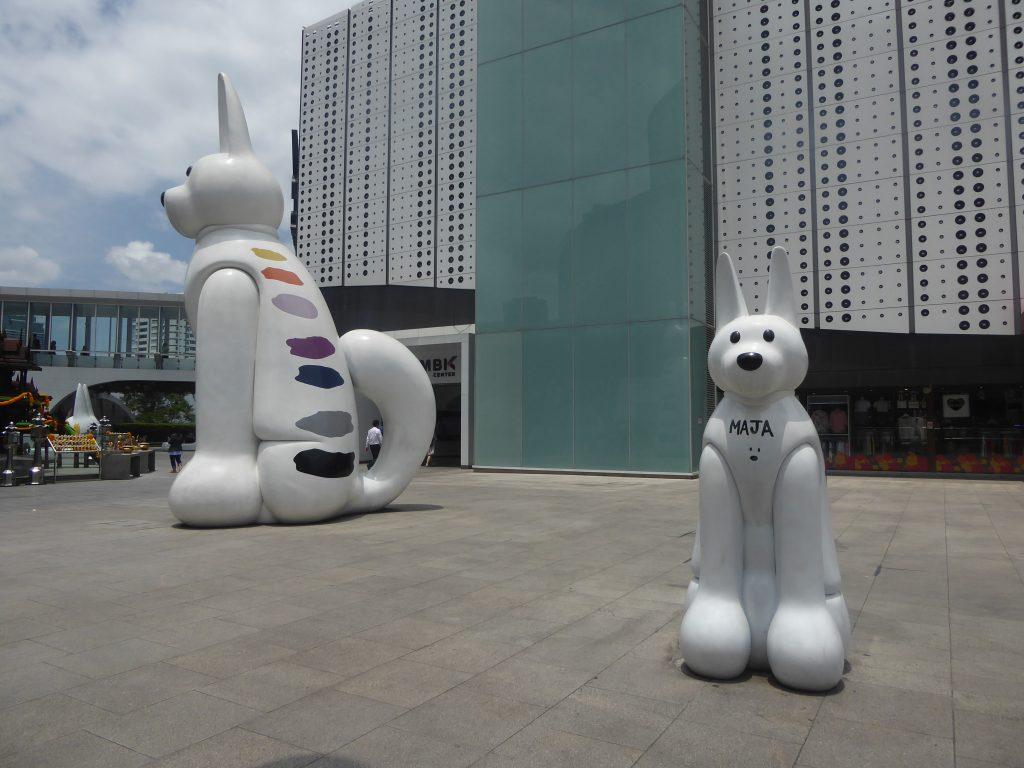 Where is MBK Center?
Location: 444 Phaya Thai Road, Pathumwan, Bangkok.
District: Ratchaprasong
Opening Hours: 10.00-22.00
Getting There
BTS: National Stadium Station (exit 4)
Bus: No. 21, 25, 29, 34, 40, 47, 50, 93, 141, 163, 501
Map: