Assumption Cathedral
The Centre of the Catholic Community in Thailand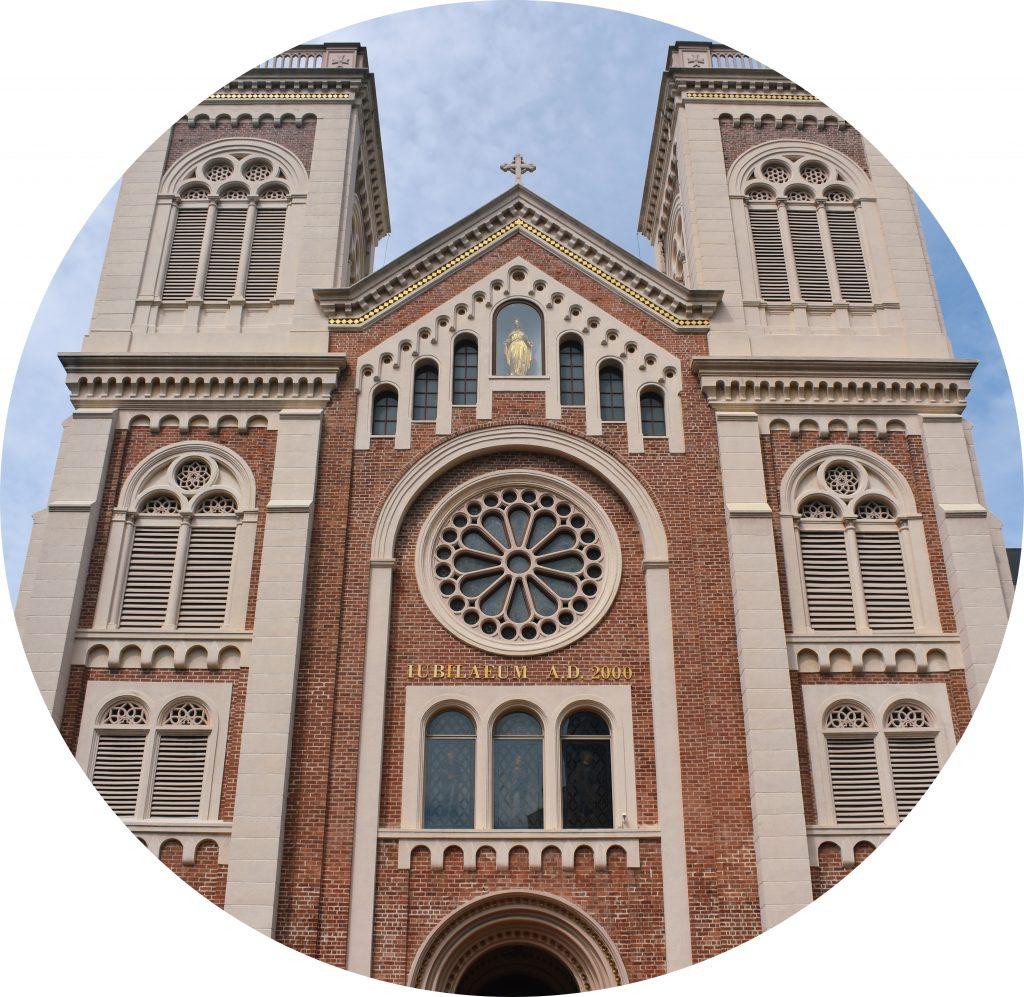 Assumption Cathedral
Assumption Cathedral in Bangkok is the principal Roman Catholic church in Thailand and the main church of the Archdiocese of Bangkok. In 1984 it was visited by Pope John Paul the second during his Thailand tour. The existing structure was built between 1910 to 1918 and consecrated the following year. A French architect designed the plan and the materials used included Italian marble and French stained glass along with locally sourced materials. The structure was renovated after world war two due to damage from bombing during the war.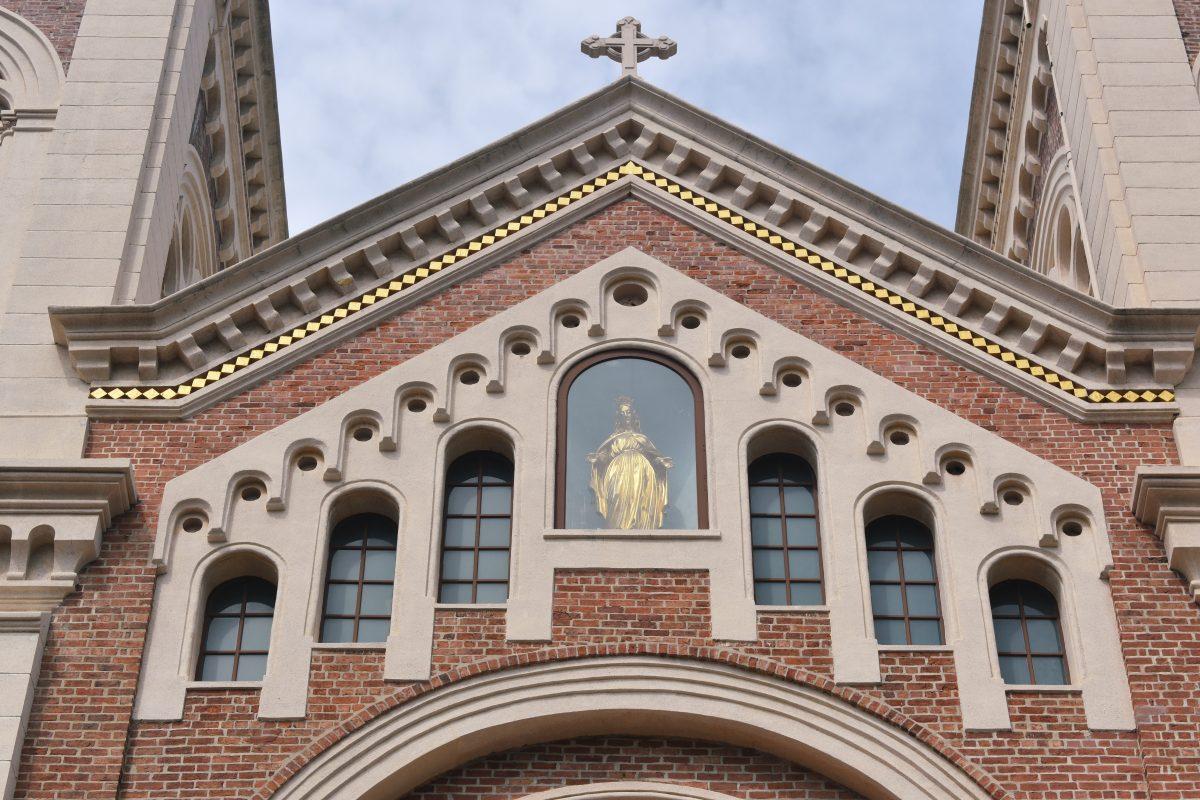 Architecture 
The structure of Assumption Cathedral is in a mixed architectural style. The outside of the structure is Romanesque with the impressive twin towers. The decoration inside is a mixture of Romanesque and neoclassical with religious related paintings and patterns. The side altars have statues of different saints and of the life story of Jesus before he died on the cross. The 46 stained-glass windows around the interior of the cathedral show the life of Jesus and Catholic beliefs. The ceiling is decorated with gold color stars which mean guidance, or God's favor.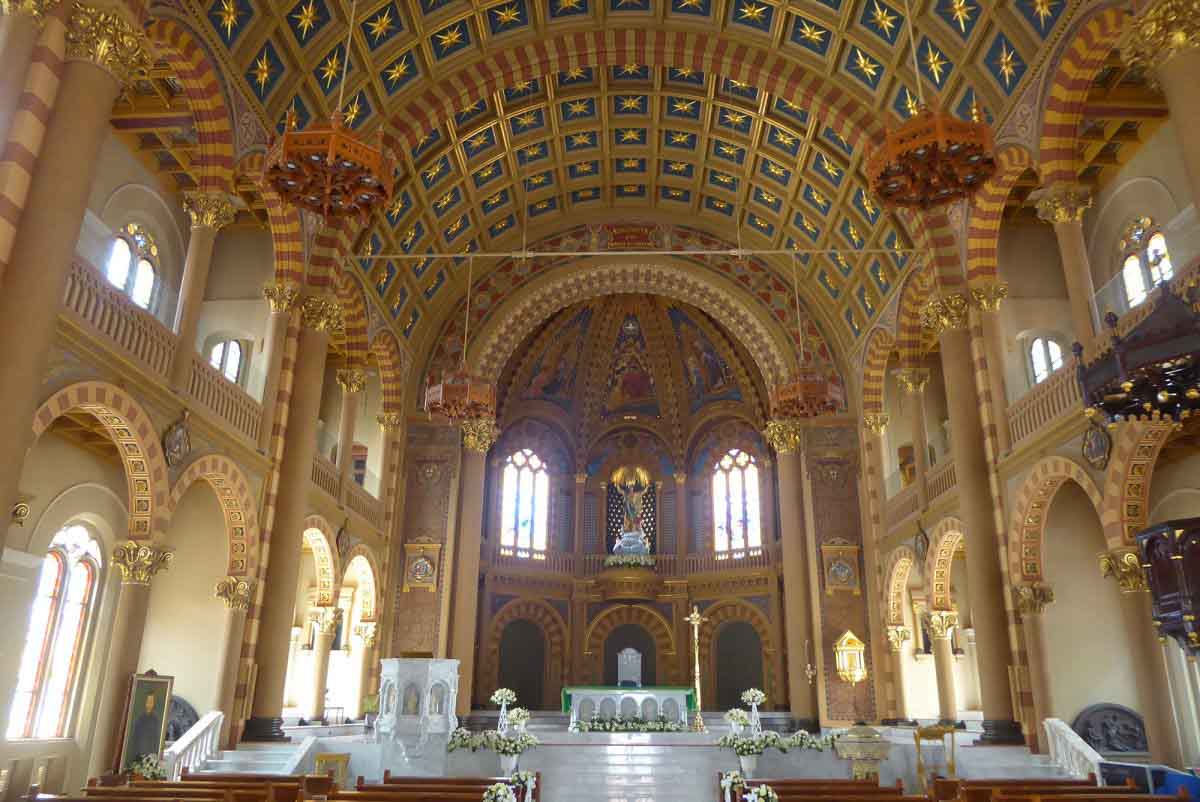 The Exterior
Outside the church, either side of the entrance doors there are bronze statues of Pope John Paul the second and Saint Peter. A convent is located in the grounds with access from the car park. If you visit on a weekend you might catch a wedding as the cathedral is a famous spot for celebrity couples to tie the knot. The Cathedral is in the grounds of Assumption College and access is via Charoenkrung Road, Soi 40 near the Oriental Hotel. The Cathedral is open daily for visitors during daylight hours. English mass is every Sundays at 10:00. In Thai at 06:00, 07:30, 08:30 and 17:00. Weekdays at 16:00 and 17:15. All are welcome.
Where is it?
Location: 23 Soi 40, Charoenkrung Road.
Opening Hours: Daily during daylight hours.
Admission: Free
How to get to Assumption Cathedral
BTS: Saphan Taksin BTS station, turn left coming out of the station, then a 10-minute walk down Charoenkrung Road, turn left on to Soi 40.
Boat: Chaophraya Express Boat to Oriental Pier N1 which is at the river end of Soi 40.
Bus: 1, 16, 35,45, 75, 514
Map:
You May Also Like
Popular Pages on Tourist Bangkok