Hindu Temples and Shrines
Hindu Places of Worship in Bangkok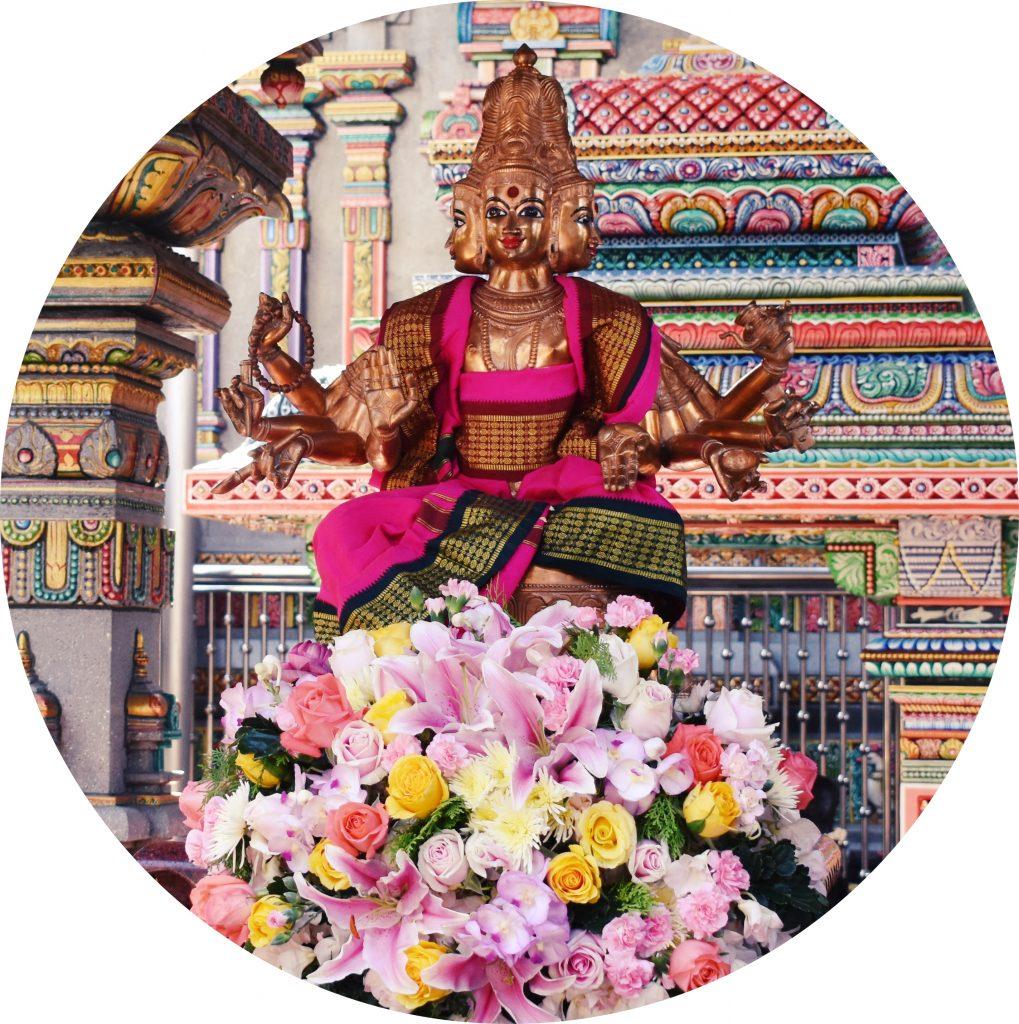 Hindu Temples & Shrines in Bangkok
Bangkok is full of stunning Buddhist temples but there are also wonderful Hindu Temples & Shrines. Most Thais are Buddhist, but all religions are welcomed and practiced in Thailand. Several thousand Hindus of Indian origin live in Thailand, mainly in Bangkok, Phuket, and Pattaya. Thailand also has strong cultural roots in Hinduism as the country was once part of the Hindu influenced Khmer Empire. One of Thailands most popular legends is the Ramakien epic which is based on the Hindu Ramayana.
Thai are big fans of Hindu gods & goddesses and there are many in Bangkok. They like to pray for good fortune, success in business & even love! The most prominent gods worshiped are Ganesh, Shiva, Brahma, Indra, Lakshmi & Vishnu. There are also three important Indian community temples, where shrines to a full range of Hindu deities can be found and worshiped.
The Best Hindu Temples & Shrines
The central shopping hub of Ratchaprasong is a popular spot for shopping but also features a host of shrines where you can worship Hindu gods & goddesses. The local slogan is love, pray, and shop.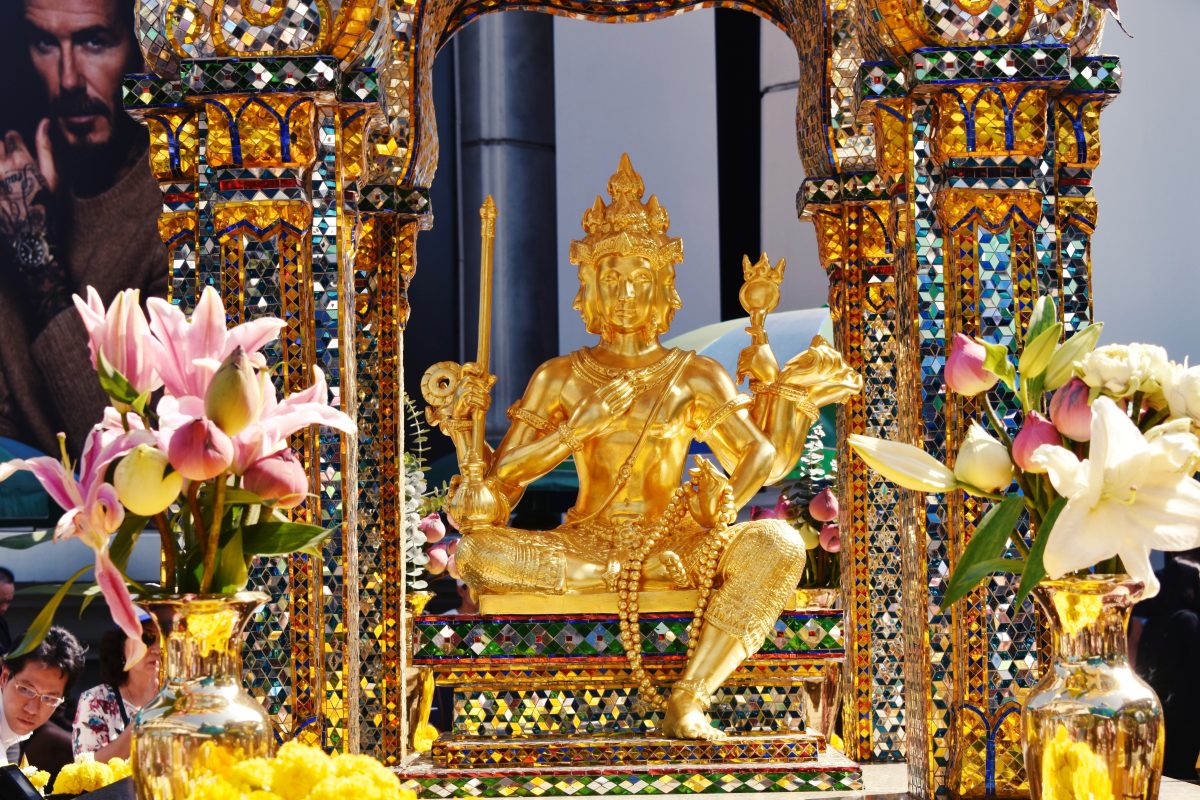 Sri Maha Mariamman Temple
Sri Maha Mariamman Temple is the most well known of the Hindu temples & shrines in Bangkok. The temples exterior is beautifully decorated with images of various gods and goddesses. It is located in the Silom district of Bangkok.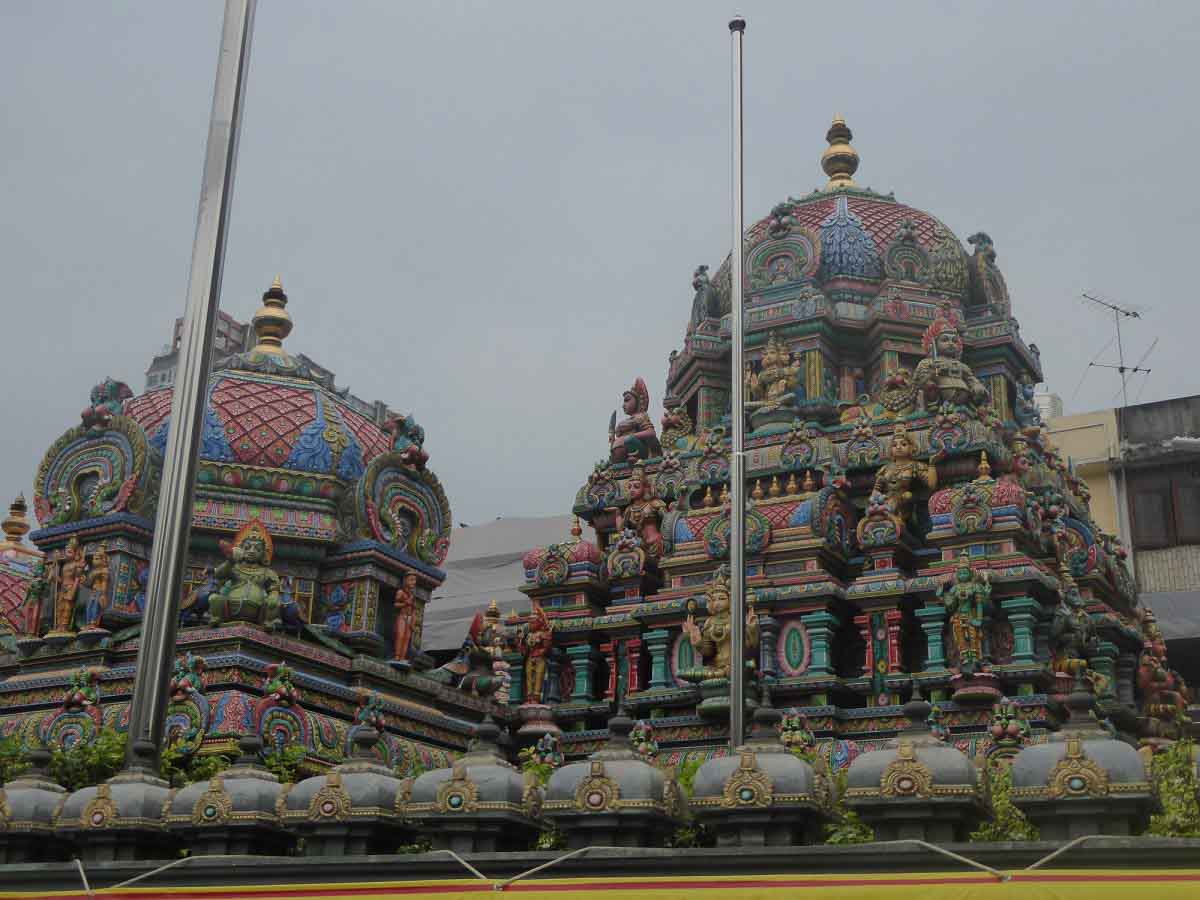 Dev Mandir Temple
Dev Mandir is one of the most important Hindu Temples & Shrines in Bangkok. It is located above a school in the old city and is a convenient stop if you are visiting the Giant Swing & Wat Suthat which are nearby.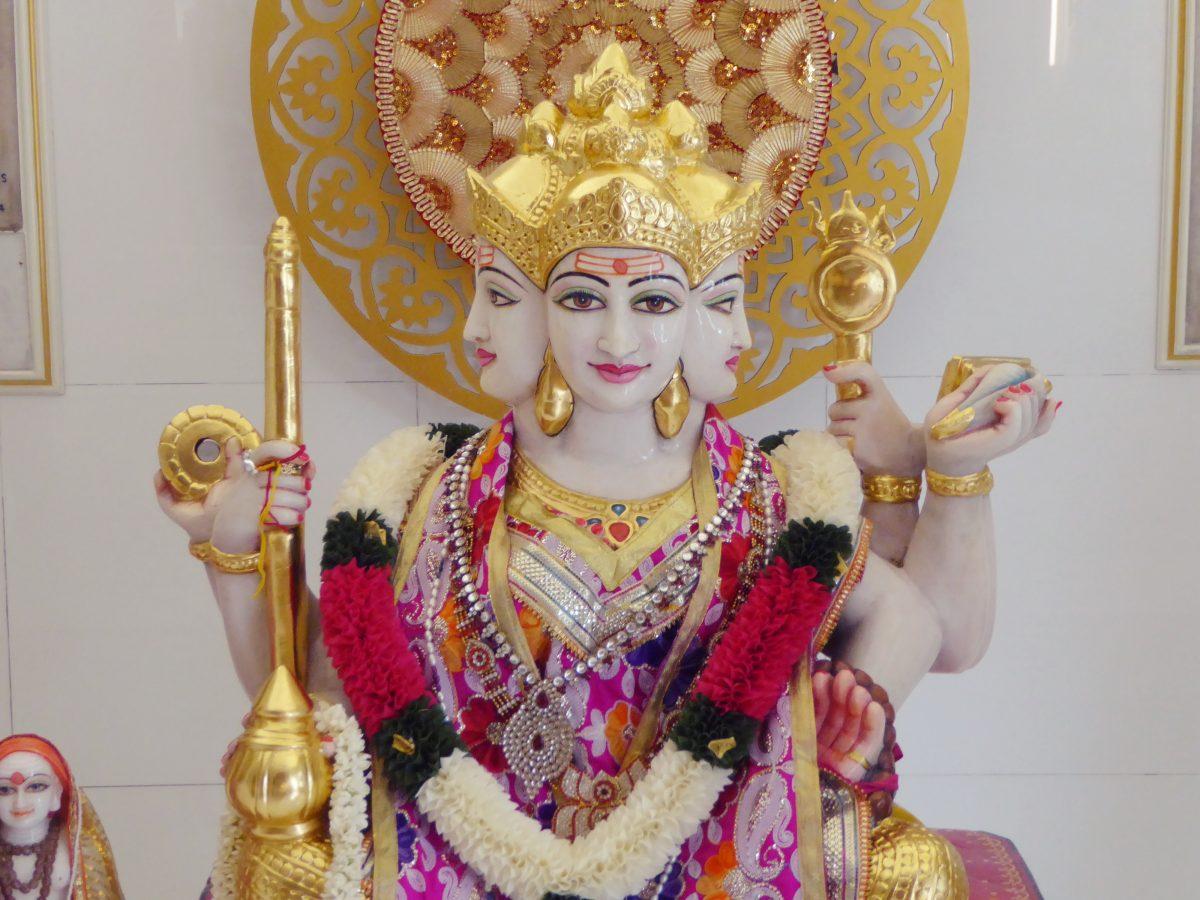 Vishnu Temple
Wat Vishnu is the oldest of Bangkoks Hindu Temples & Shrines. It is an important community temple for locals who come from Uttar Pradesh in Northern India.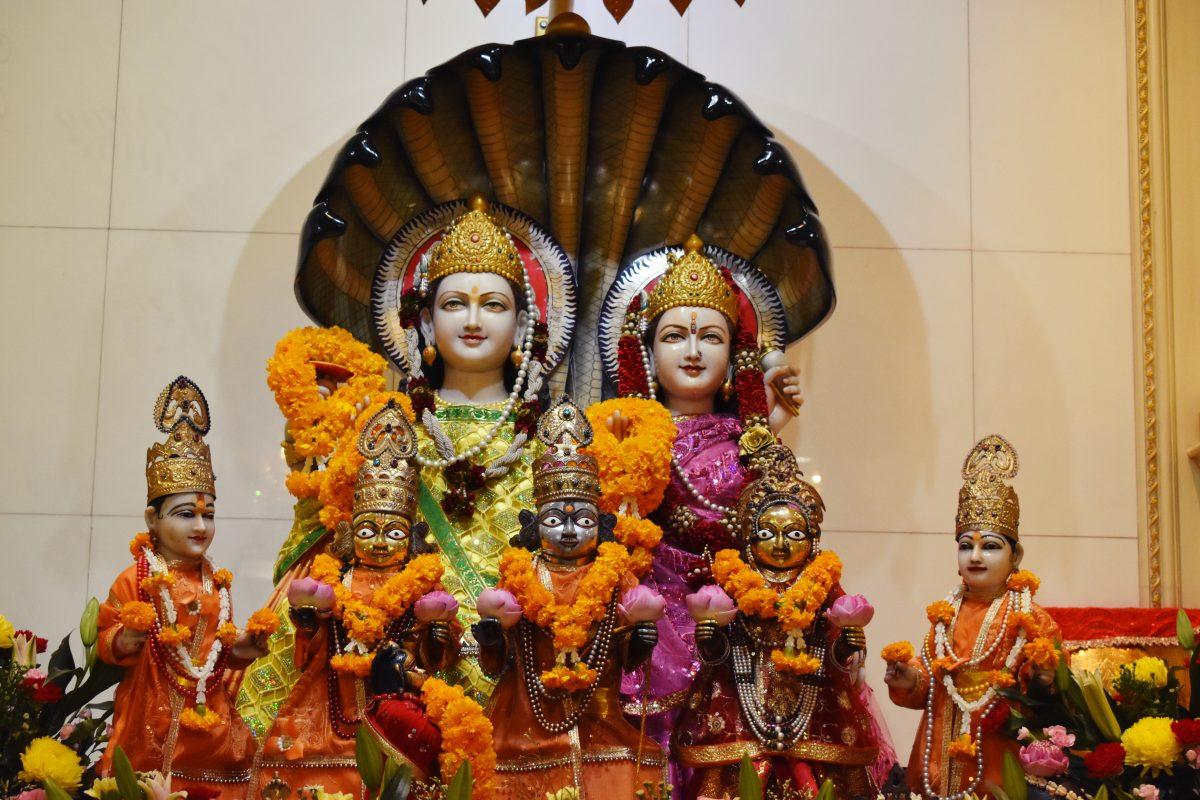 Devasathan Brahmin Shrines
The Devasathan Brahmin Shrines are 236 years old and housed within three small traditional Buddhist temple like structures just across the road from Wat Suthat.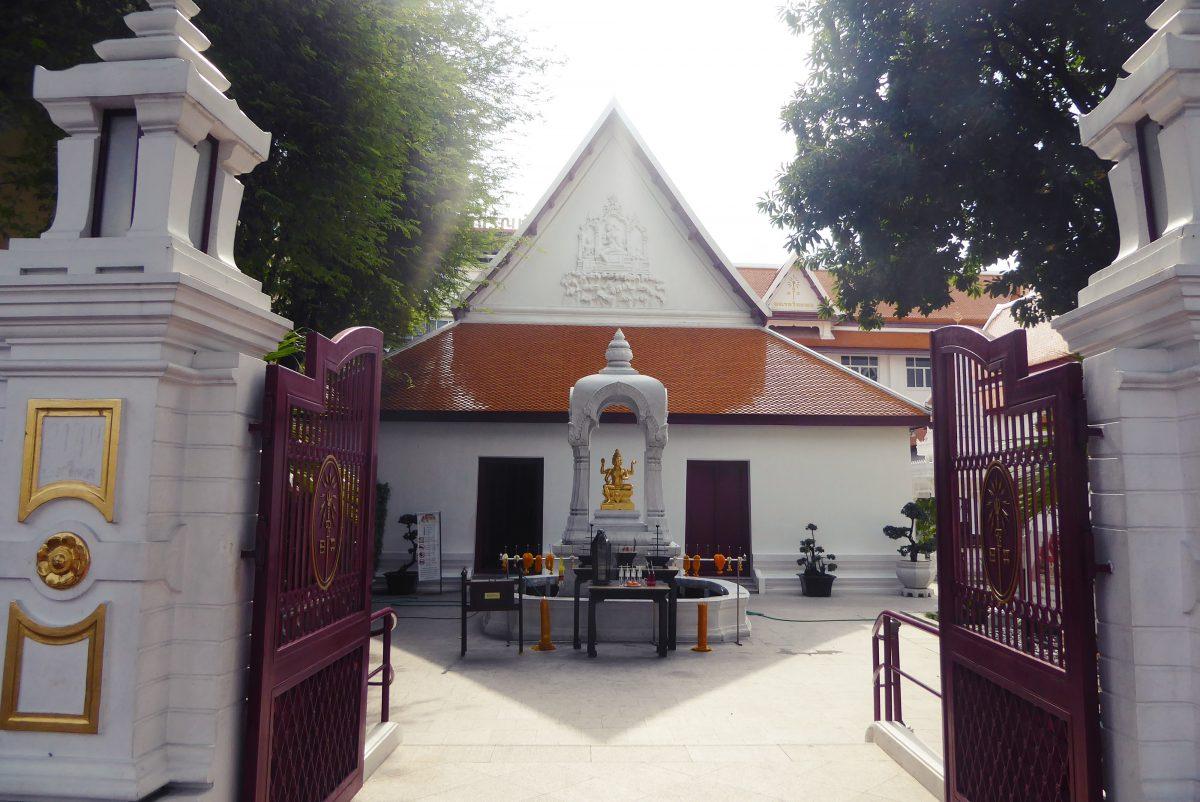 You May Also Like
Popular Pages on Tourist Bangkok