Dev Mandir Temple
The Temple of the Marble Idols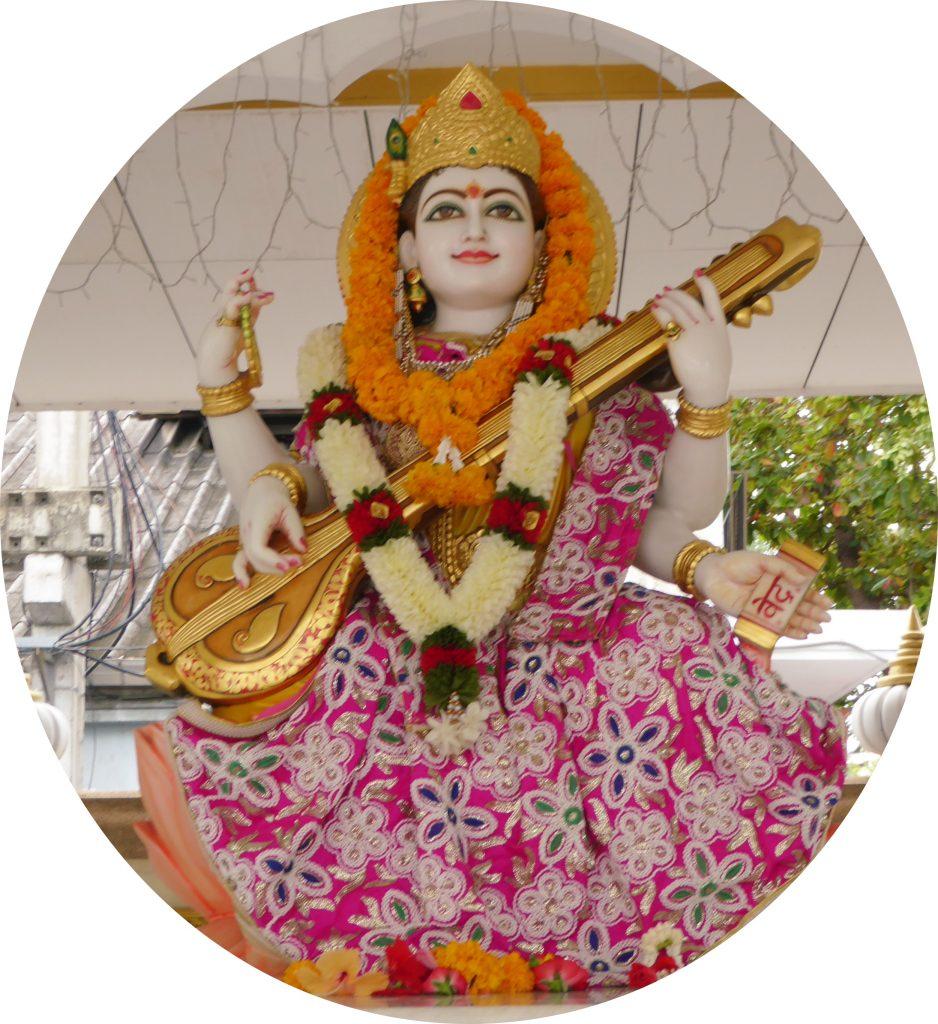 Dev Mandir Temple
The Dev Mandir Temple is a Hindu place of worship in old city Rattanakosin near the Giant Swing & Wat Suthat. It is the center of religious celebrations & activities for the Indian Hindu community in Bangkok. Dev Mandir aims to teach everyone the basics of Hinduism through scriptures and stories that highlight the important values of the religion. It is on the upper floor of the Hindu Samaj Association of Thailand, above a school. The temple is filled with beautiful marble statues of Indian Hindu gods & goddesses.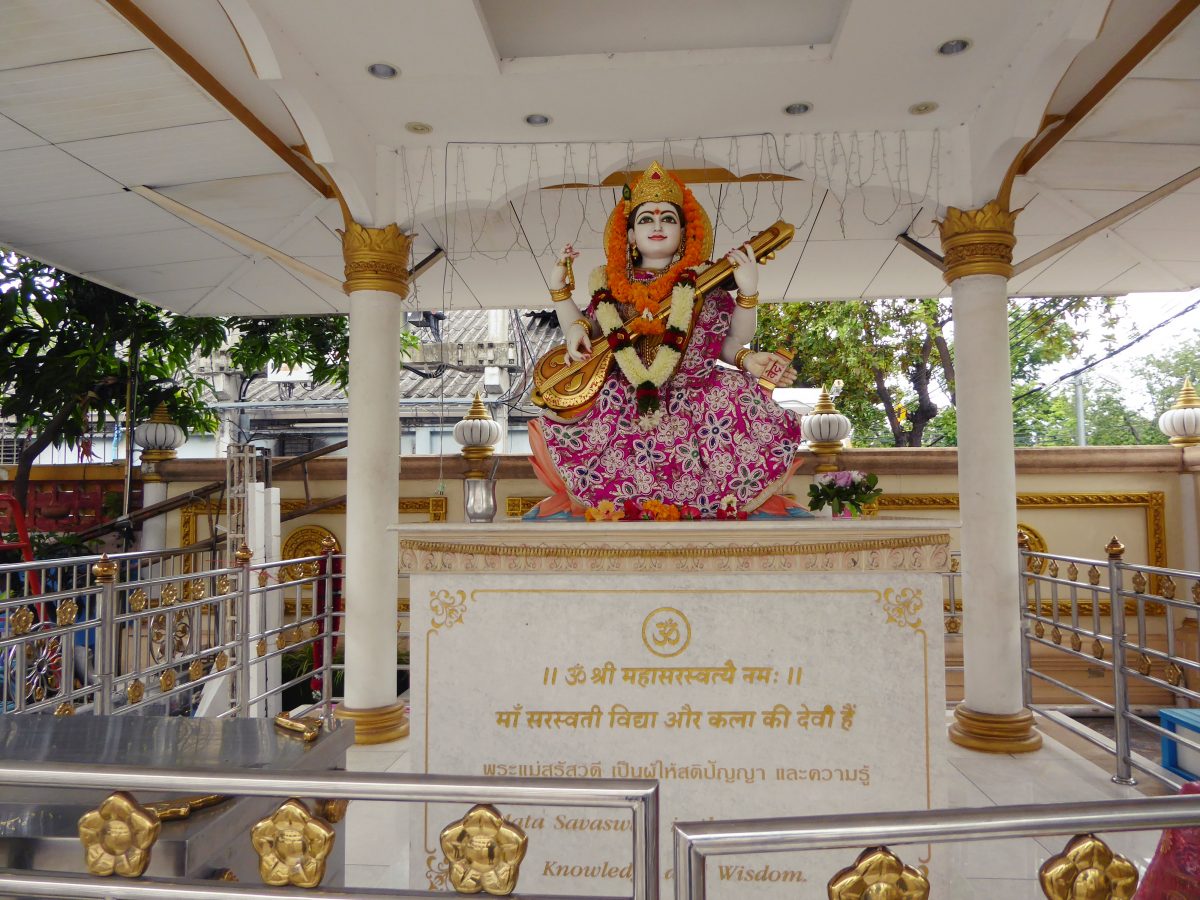 Dev Mandir Temple History
Dev Mandir temple was established in 1969 with the innaugriation ceremony performed by King Bhumibol & Queen Sirikit, a great honor for the temple. Sacred earth for the ceremony was bought from four important Buddhist locations, Lumphini, Bodhgaya, Samath and Kushinagar. The temple recently celebrated it?s 50th anniversary
The Gods & Goddesses of Dev Mandir Temple
Inside the temple are many idols made from white marble. The principal images are Vishnu, Narayana & Lakshmi. You will also find Ganesh, Brahma, Shiva, Ganga, Durga, Lord Buddha and more. Many Thai Buddhists come to the temple to ask for a blessing regarding love.
The Bhagvaan Buddha
The Bhagvaan or Bhagwan Buddha is depicted in a cross-legged position with each foot on the opposite thigh. This is known as the padmansan (lotus) pose. The image is immersed in deep meditation.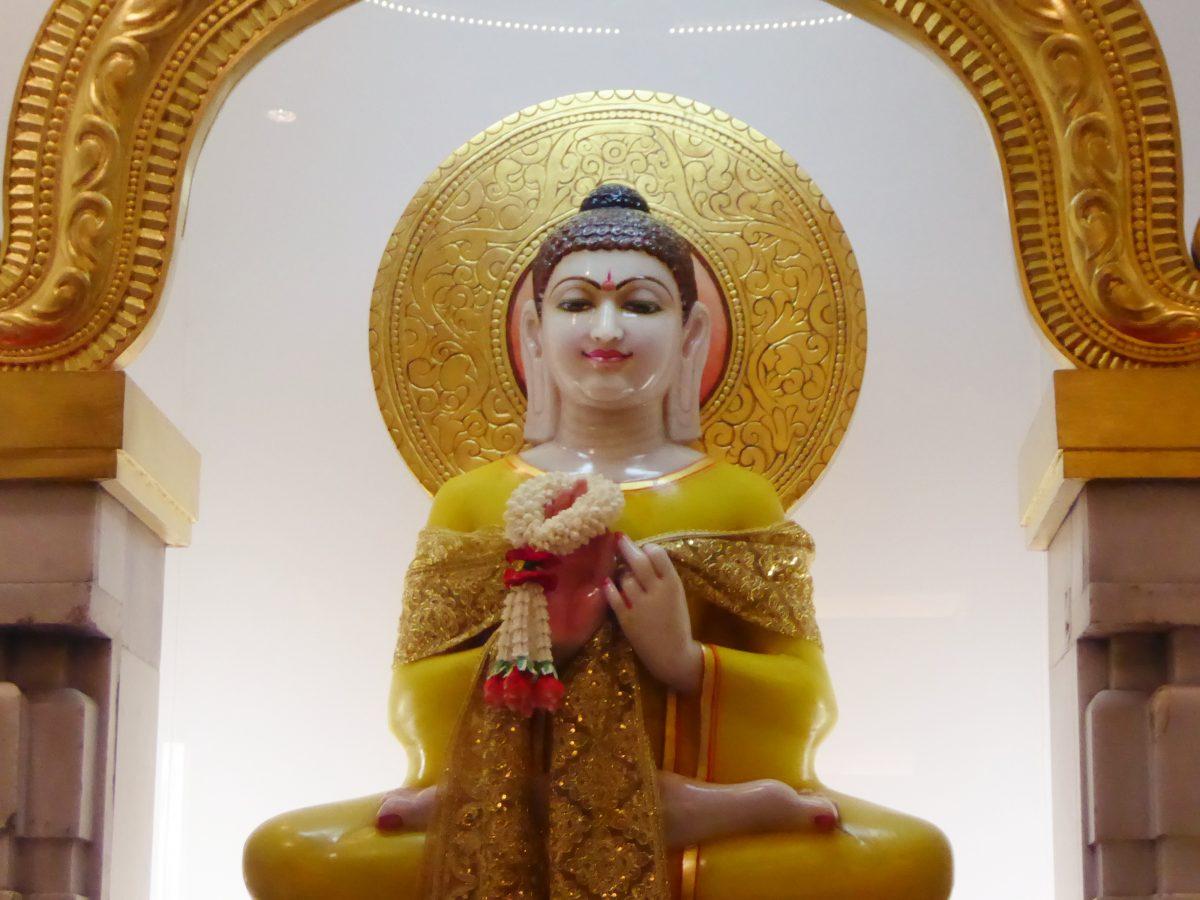 Bhagvati Durga Ji
Goddess Durga symbolizes the divine forces that are used against the forces of evil and wickedness. She protects her followers from evil powers and safeguards them. It is believed that Goddess Durga has the combined powers of Goddesses Lakshmi, Kali, and Saraswati. The Goddess Durga is usually depicted riding a tiger which symbolizes unlimited power. She is dressed in a red sari which symbolizes action to destroy evil. She has eight hands in which are chakra, conch, sword, bow & arrow, lotus flower, club, and trident. The bottom lower right hand symbolizes forgiveness & blessings.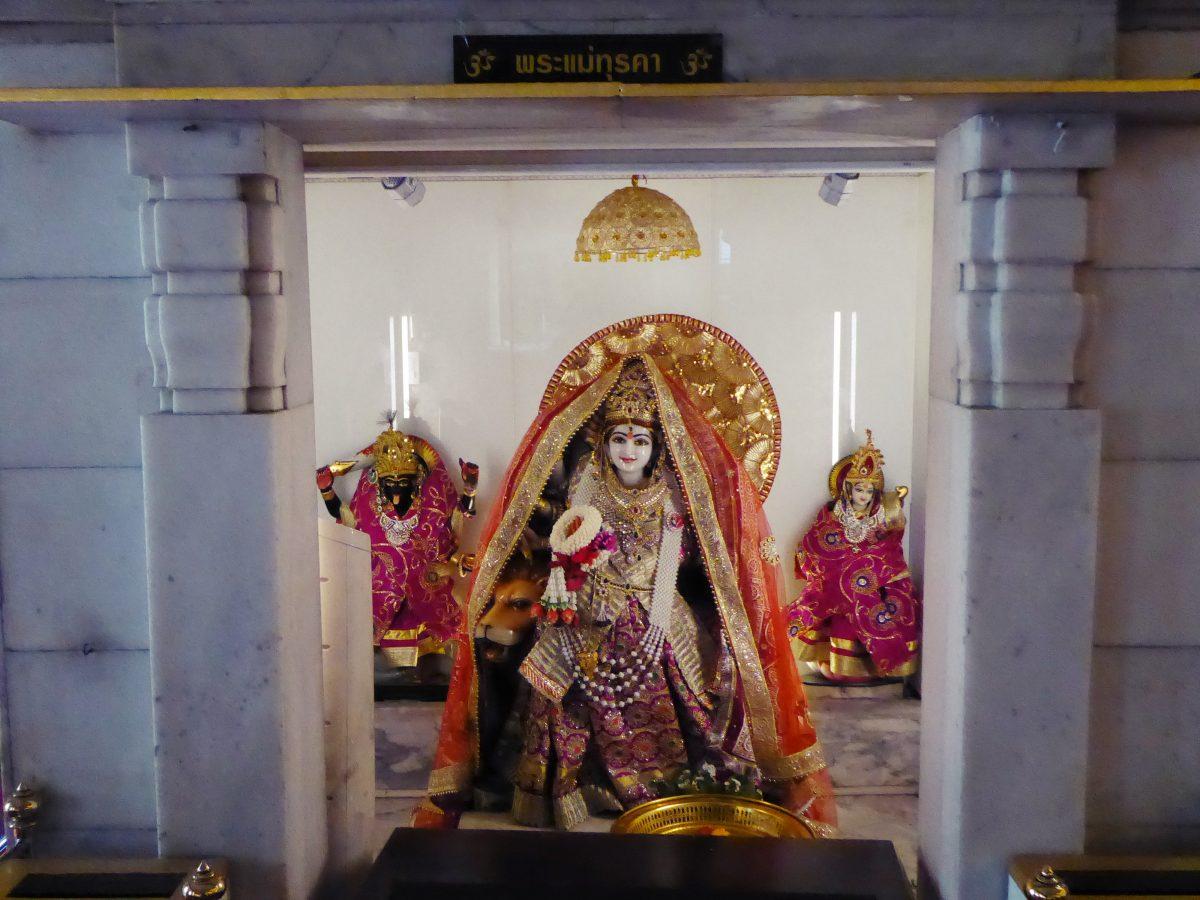 Maha Sati
Sati is the goddess of marital happiness and long life in Hinduism.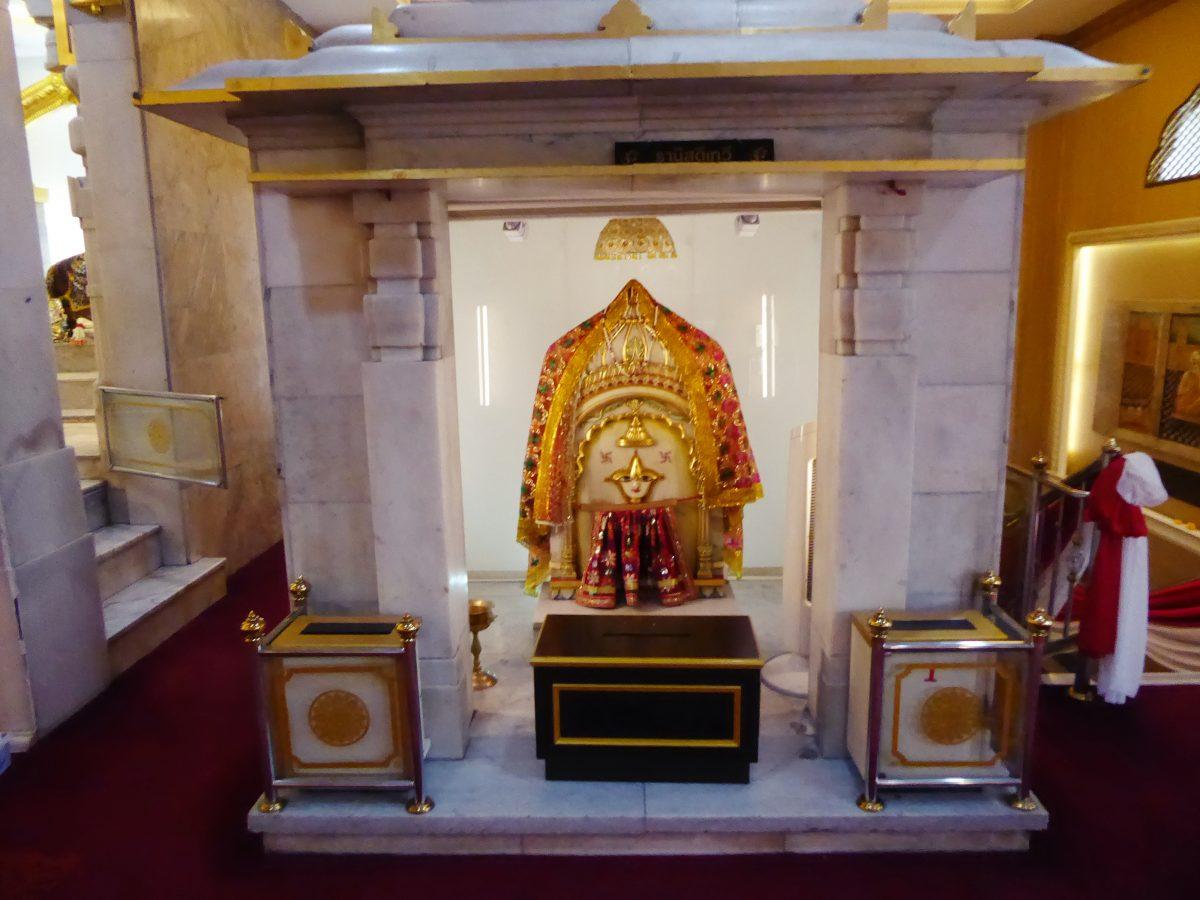 Bhagvati Saraswati
Bhagvati Saraswati is the Goddess of Supreme Knowledge. Devotees are believed to be able to gain all kinds of knowledge and education by worshipping Her.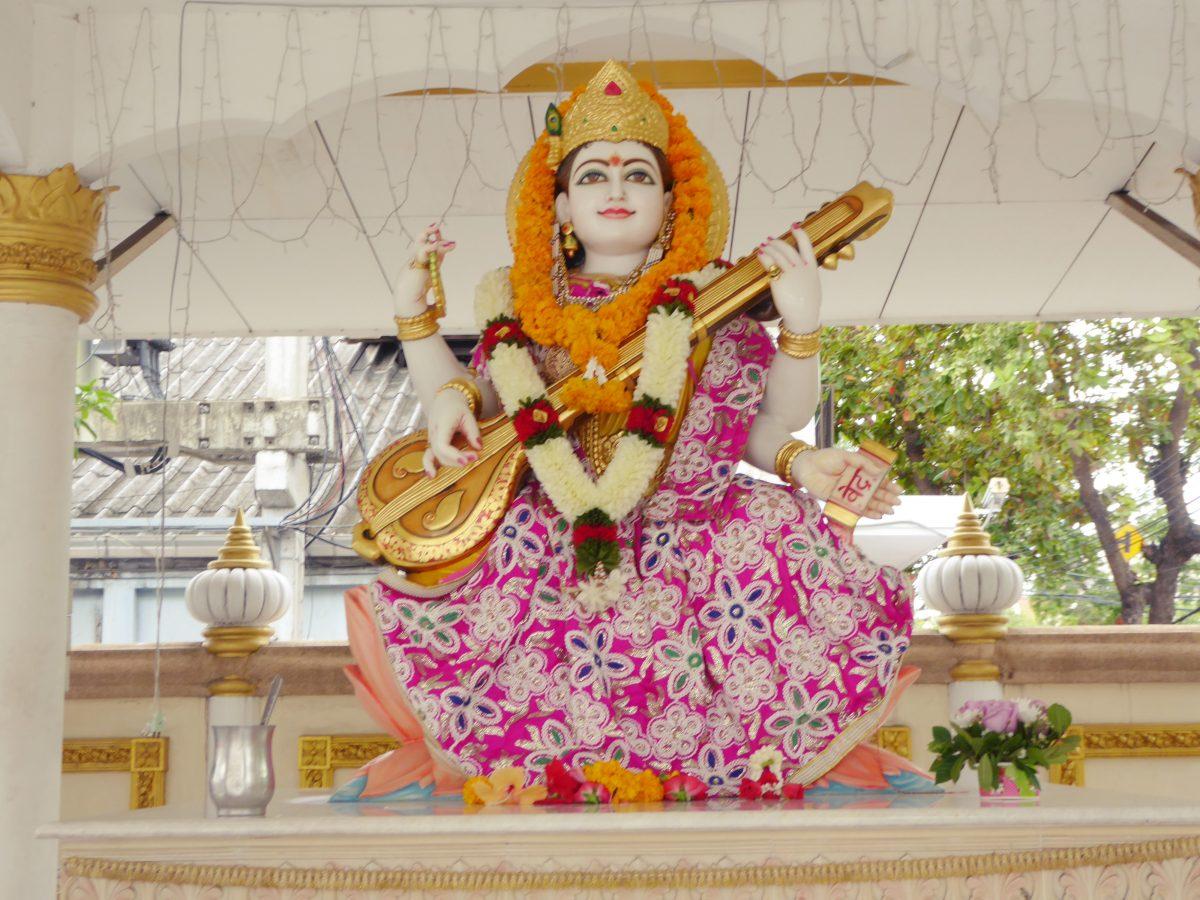 Shiva
Shiva is one of the principal deities in Hinduism. He is the destroyer and the supreme power who appears in the form of Brahma. He created the universe and in the form of Vishnu protects it. Shiva has the power to change appearance and can be depicted as either a man or a woman.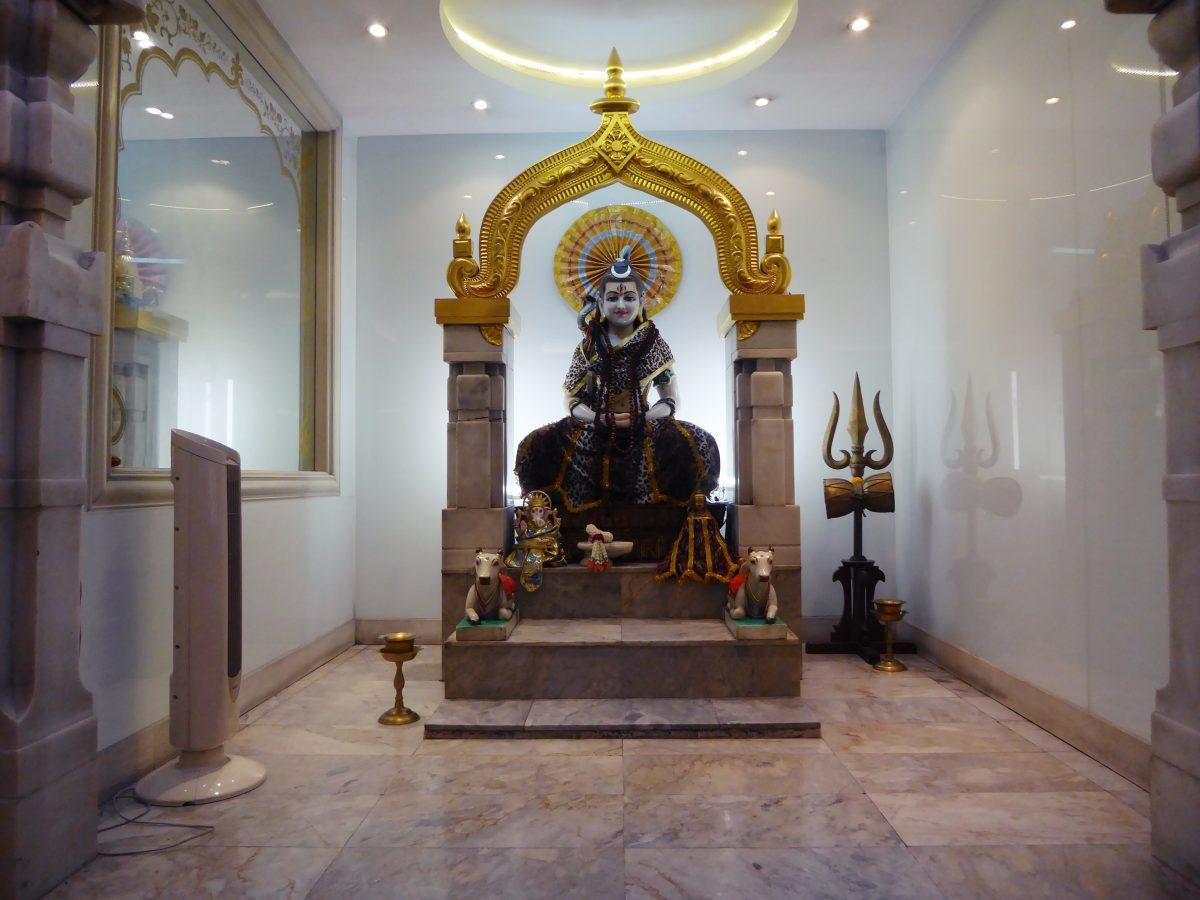 Ganesha
The elephant-headed Ganesha is one of the best-known and most worshipped deities in Hinduism. His image is found throughout India, Nepal, Sri Lanka, Fiji, Thailand, Indonesia, and Bangladesh. Ganesha is widely revered as the remover of obstacles. As the god of beginnings, he is honored at the start of rites and ceremonies. You will find Ganesha images all over Thailand in shrines and temple complexes.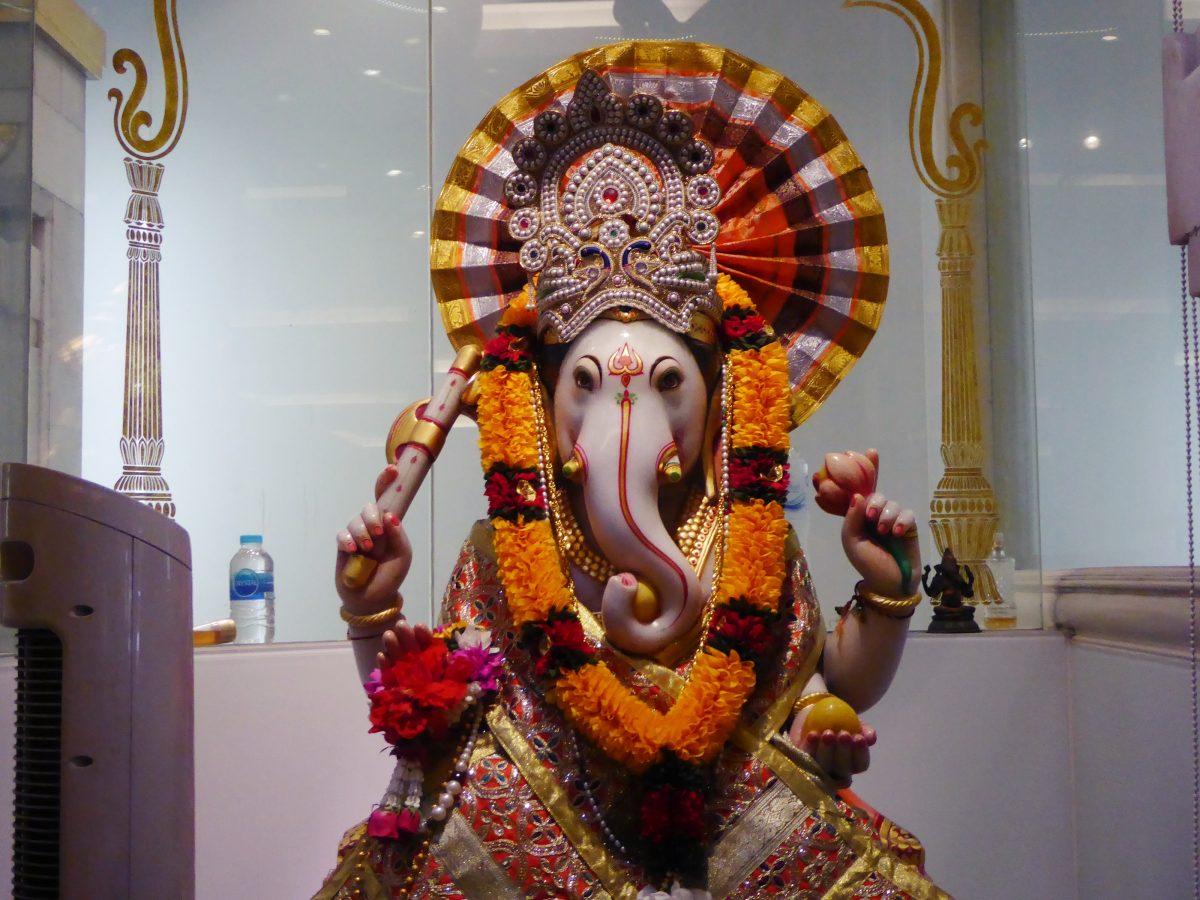 Shri Hanumanji
The monkey-faced Hanuman is regarded as the patron of martial arts and an example of courage, fortitude, and excellence in both India & Thailand. Hanuman is depicted in Thai culture as a popular character in the Ramakien sagas.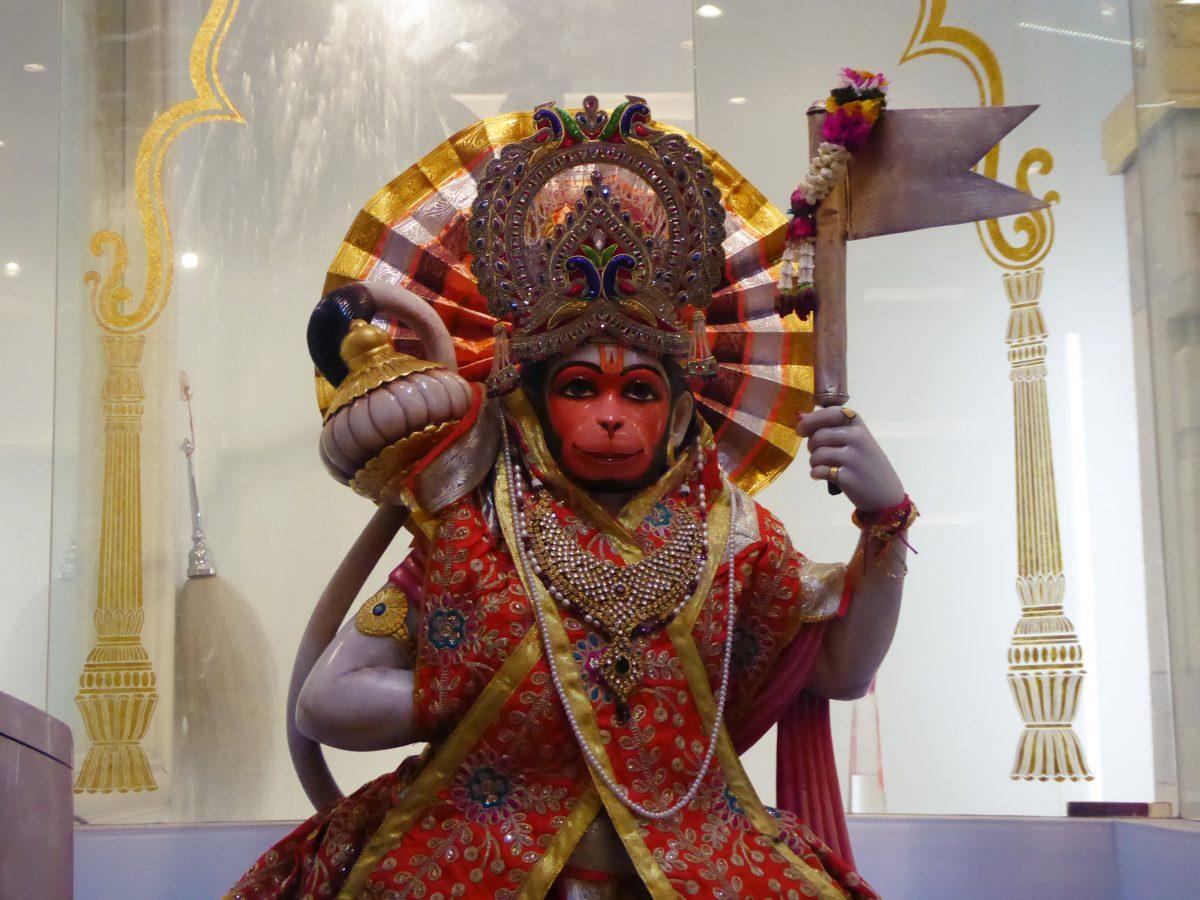 Brahma
Brahma known as Phra Phrom in Thailand is the four-headed, four-armed creator god in Hinduism. He is more popular in Thailand than in India. In Thai Buddhism, he is regarded as a leading god and heavenly king.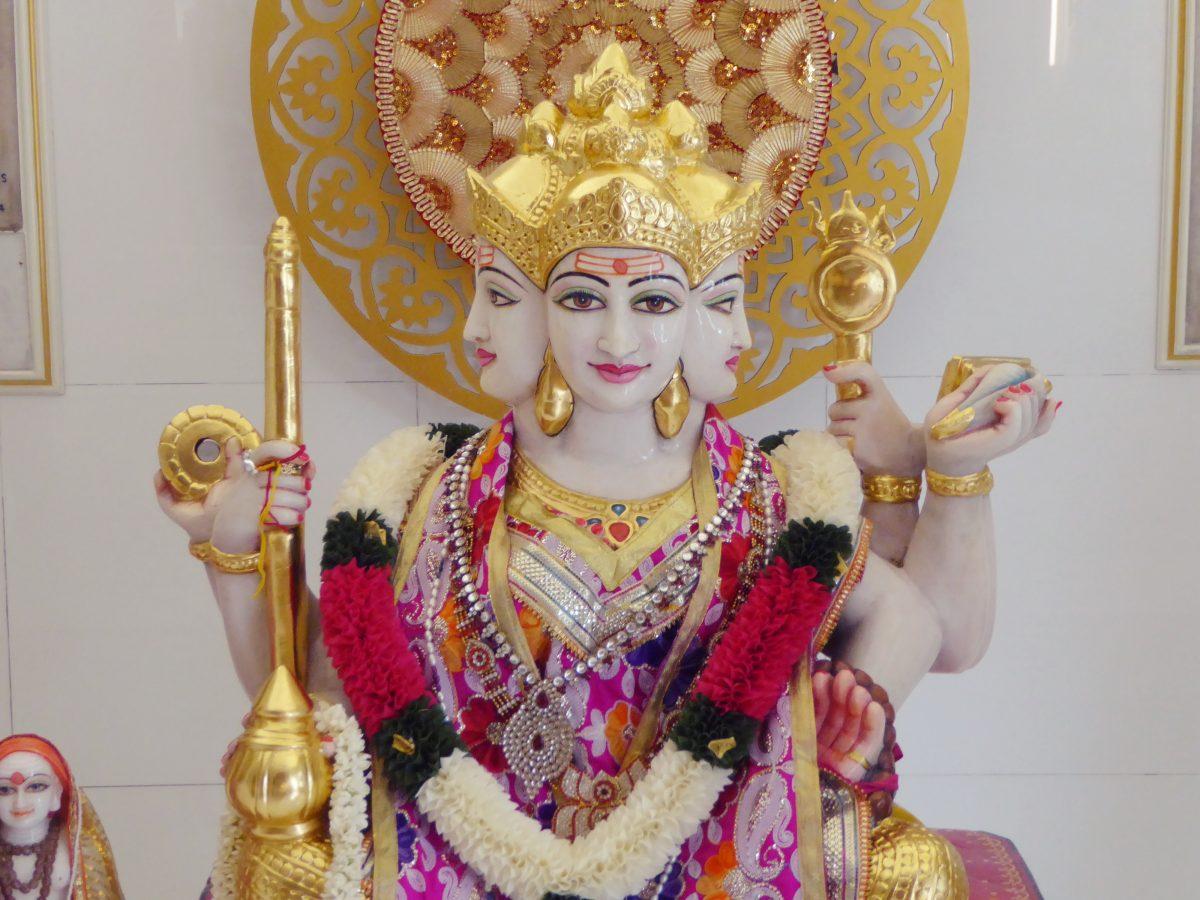 The God Couples
Whenever in temples images of Gods are seen, they are always shown as a couple: Vishnu with Lakshmi, Rama with Sita, Krishna with Radha. They are presented as a couple because the supreme god and his power, are responsible for creating nature and living beings, their existence and growth as well as their eventual demise. Therefore, the supreme God whenever shown in the male form is also depicted in the female form which represents his power.
Shri Radha Krishna
In Hinduism, Krishna is the supreme God of truth. Radha is his companion who Krishna believes is the same being and through who he wields his power. The pair are regarded as representing the feminine & masculine realities of god.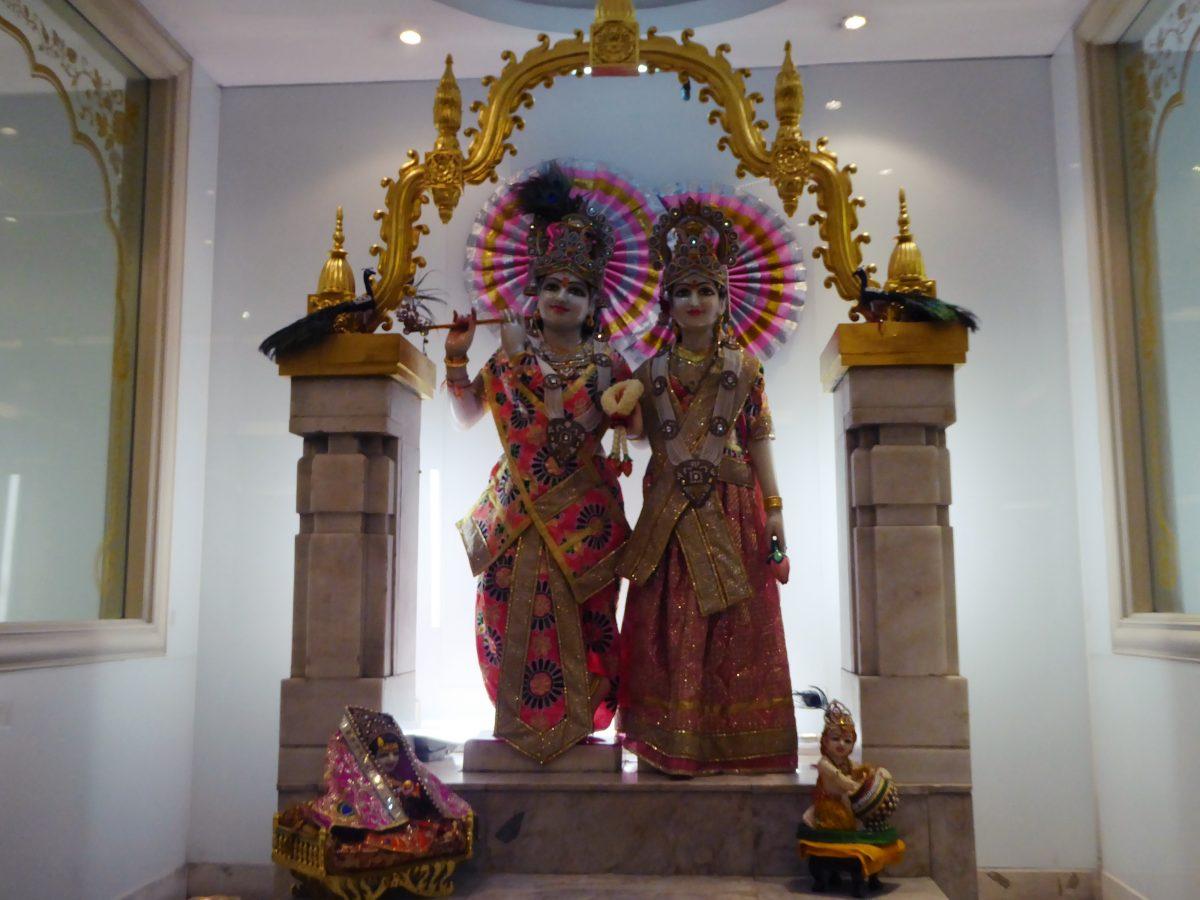 Sita Ram
Sita Ram is the Hindu goddess, Sita, and her husband, Ram, or Rama. They are both characters in the Hindu epic ?Ramayana? Sita is female and an incarnation of Lakshmi, while Rama is male and an incarnation of Vishnu. Sita is believed to possess the ideal feminine virtues of a good wife. She is renowned for her courage, dedication, and purity. Rama is believed to be the supreme god. He is regarded as the perfect man and together they represent the perfect pairing of a man and woman.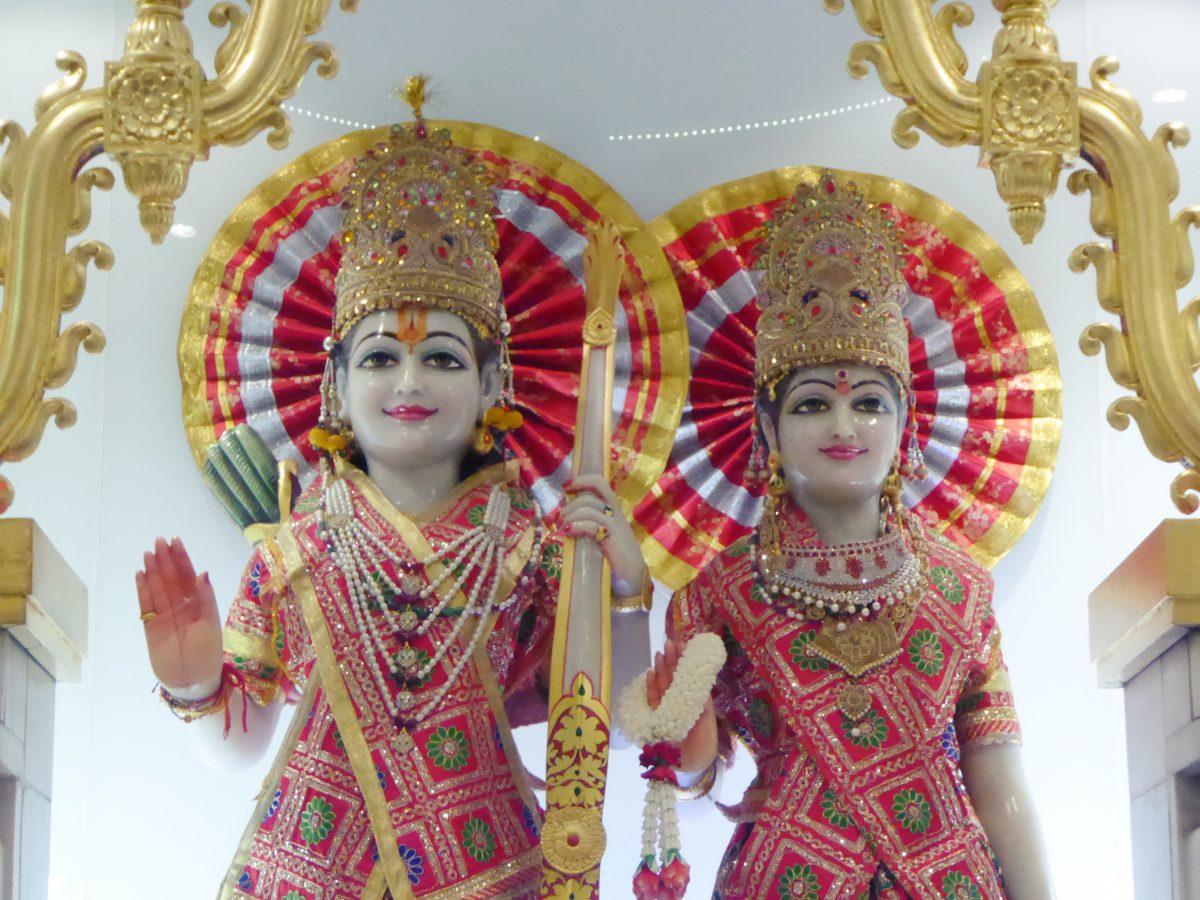 Lakshmi Narayan
Lakshmi Narayan is a presentation of Vishnu in the Hindu religion. It refers to Vishnu, also known as Narayana, with Lakshmi. She is the goddess of beauty and depicted standing next to Vishnu, who holds a conch, mace, lotus, and a Chakra.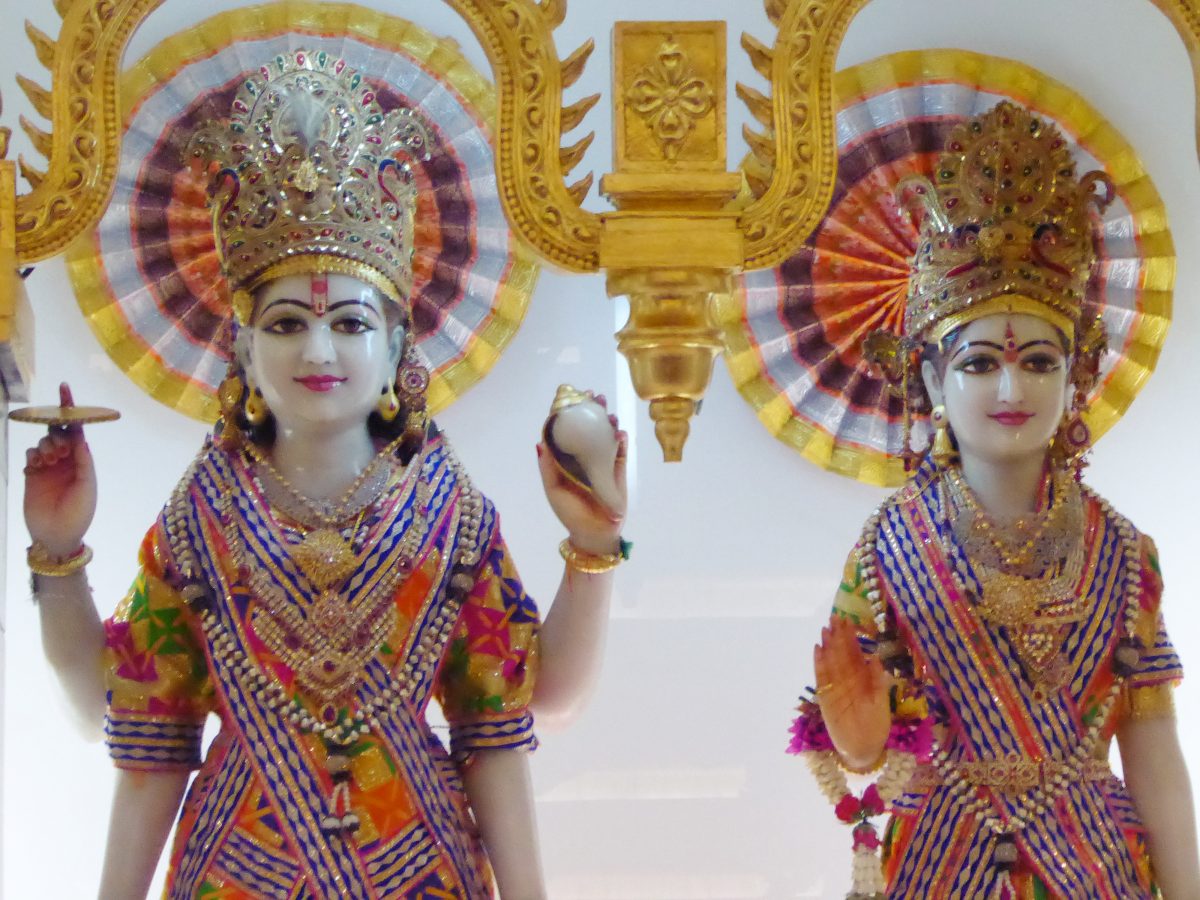 Brahma & Five-Headed Shiva
Dev Mandir temple is an excellent place for Hindu devotees to visit. The temple is very clean, quiet, and peaceful, a great place to meditate and pray to the assembled gods and goddesses. Every Sunday and on special events days, a pure vegetarian Preeti Bhojan is served following pooja and aarti.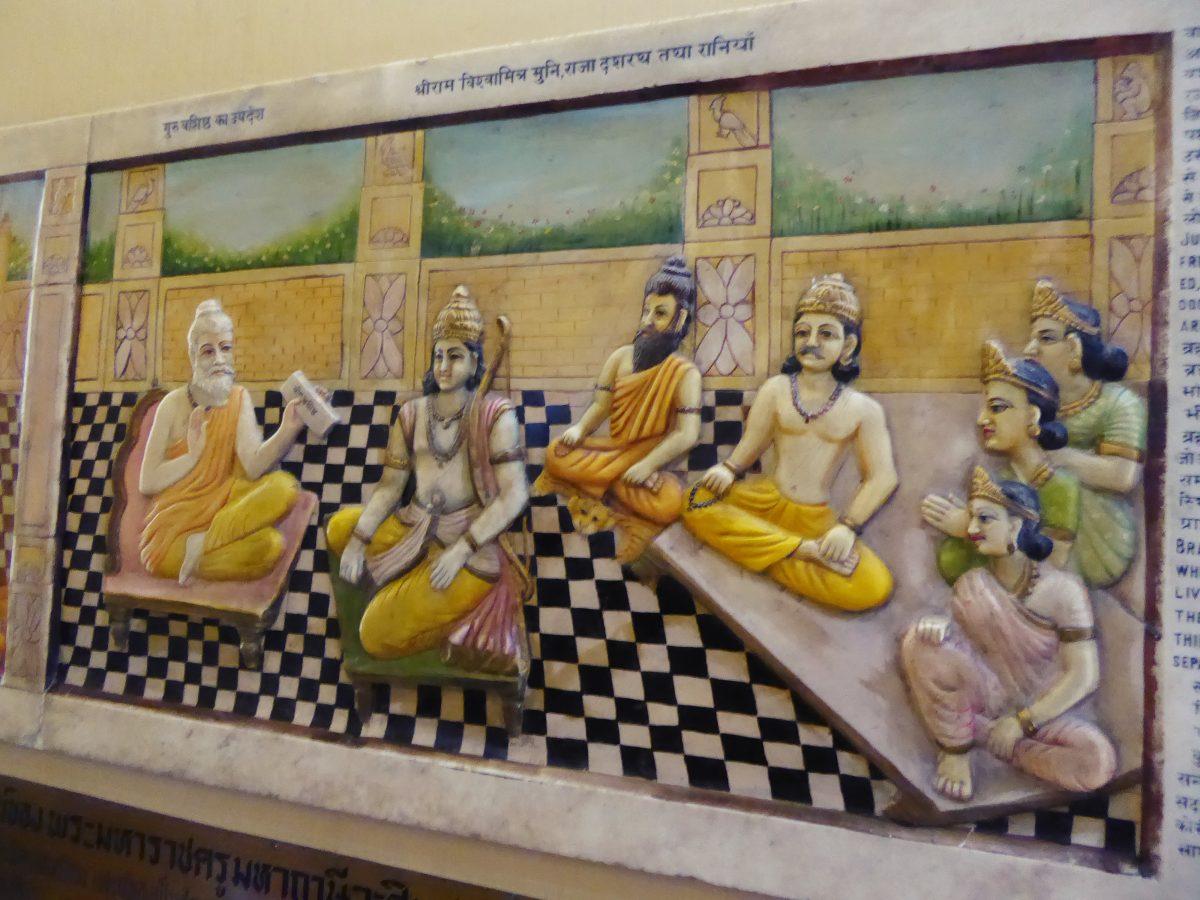 Dev Mandir Temple / The Vishnu Shrine
On the traffic Island, 100 meters from Dev Mandir Temple towards Wat Suthat is the Vishnu Shrine. It is accessible 24 hours a day.
Where is Dev Mandir Temple?
Location: 136/1-2 Siripong Road, Sao Chingcha, Bangkok 10200
District: Rattanakosin
Opening Hours: 08.00-24.00
How to get to Dev Mandir Temple
MRT Sam Yot Station (exit 3).
Bus No. 12, 35, 42, 48, 508 The temple is just around the corner from the Giant Swing & Wat Suthat.
Map