Devasathan Brahmin Shrines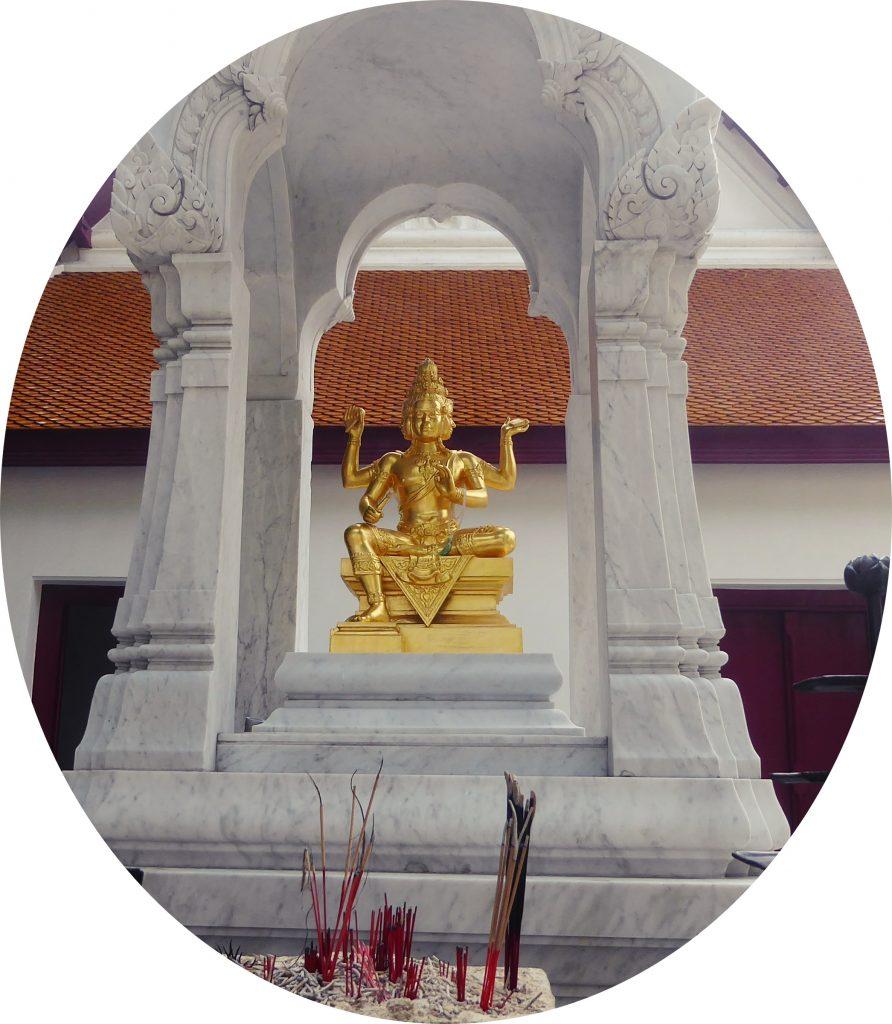 Devasathan Brahmin Shrines
The Devasathan Brahmin Shrines were built in 1784 by Rama I to be used for holding Brahmin rites and ceremonies. The temple consists of 3 Thai style buildings. Each house contains a shrine to one of the Brahmin gods Shiva, Ganesha, and Vishnu. In front of the three shrines is an image of Brahma enshrined under a small pavilion.

Where are the Brahmin Shrines?
Location: 268 Ban Dinso Road.
District: Rattanakosin.
Opening Hours: 08.00-17.00
Admission: Free
Rules: No photography.

How to get to the Shrines?
MRT Sam Yot Station (exit 3)
Bus – No. 12, 35, 42, 508.
Map