Saint Francis Xavier Church
A Catholic Church in Bangkok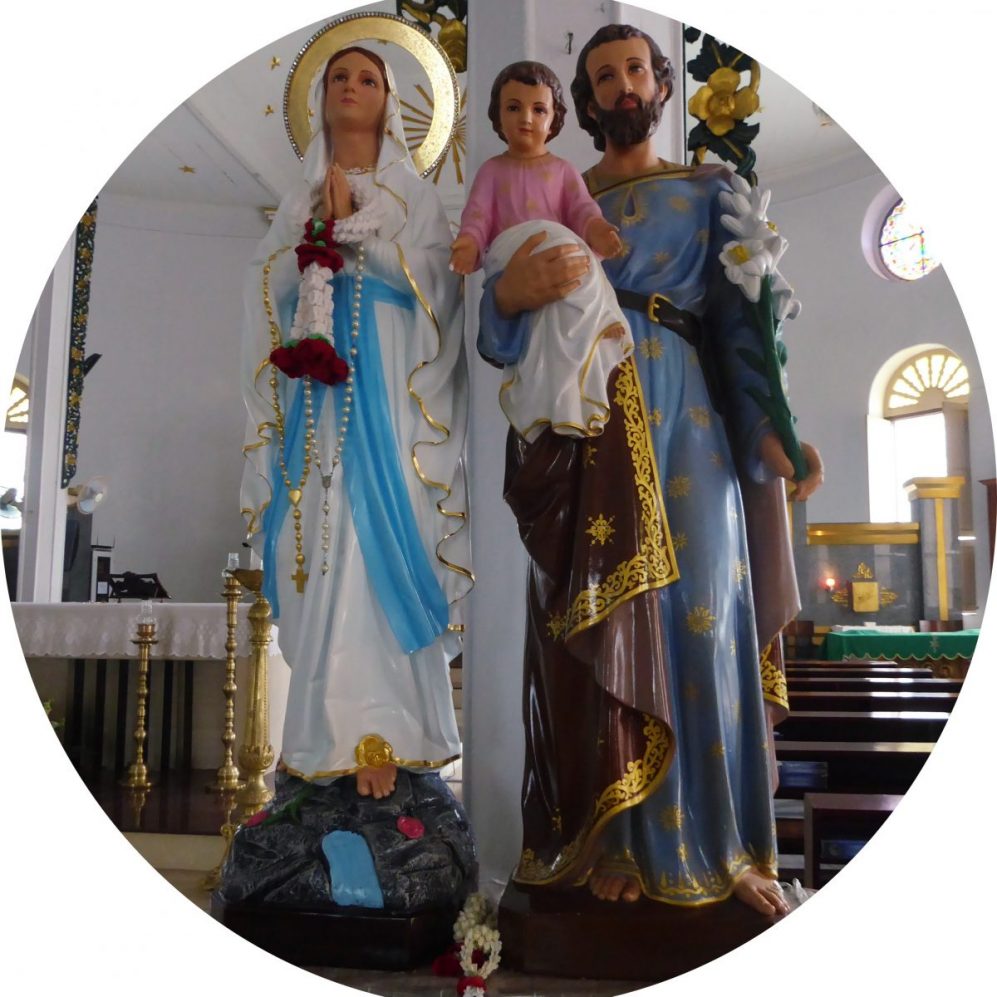 Saint Francis Xavier Church
Saint Francis Xavier Church was originally built in 1834 after King Rama III donated money and land for the construction. However, the Church was destroyed in a storm 3 years later and rebuilt from wood. Eventually to serve the growing number of Catholics in Bangkok a new concrete church was built in European style. It was completed in 1867.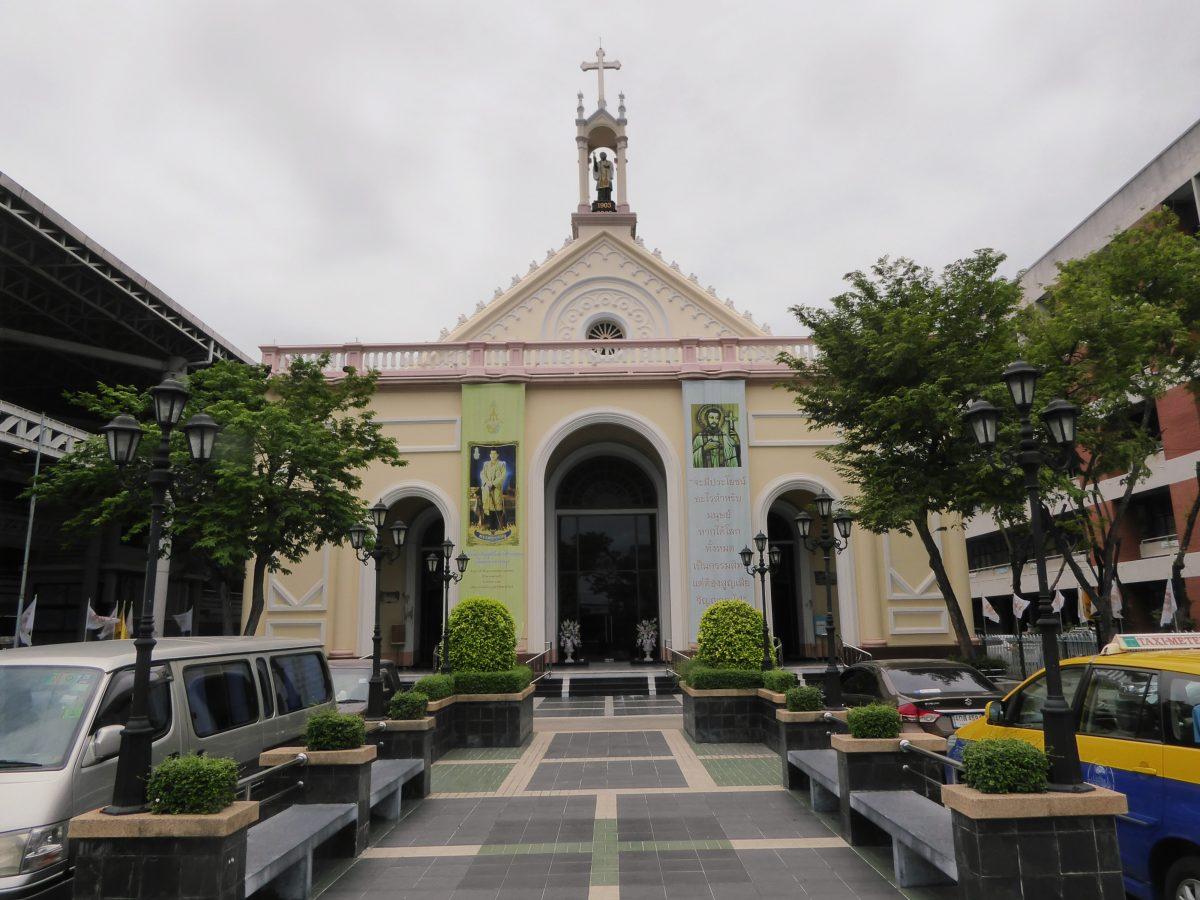 The area around Saint Francis Xavier Church was home to many Vietnamese Catholics who had fled persecution in Vietnam. A Vietnamese market is located near the church.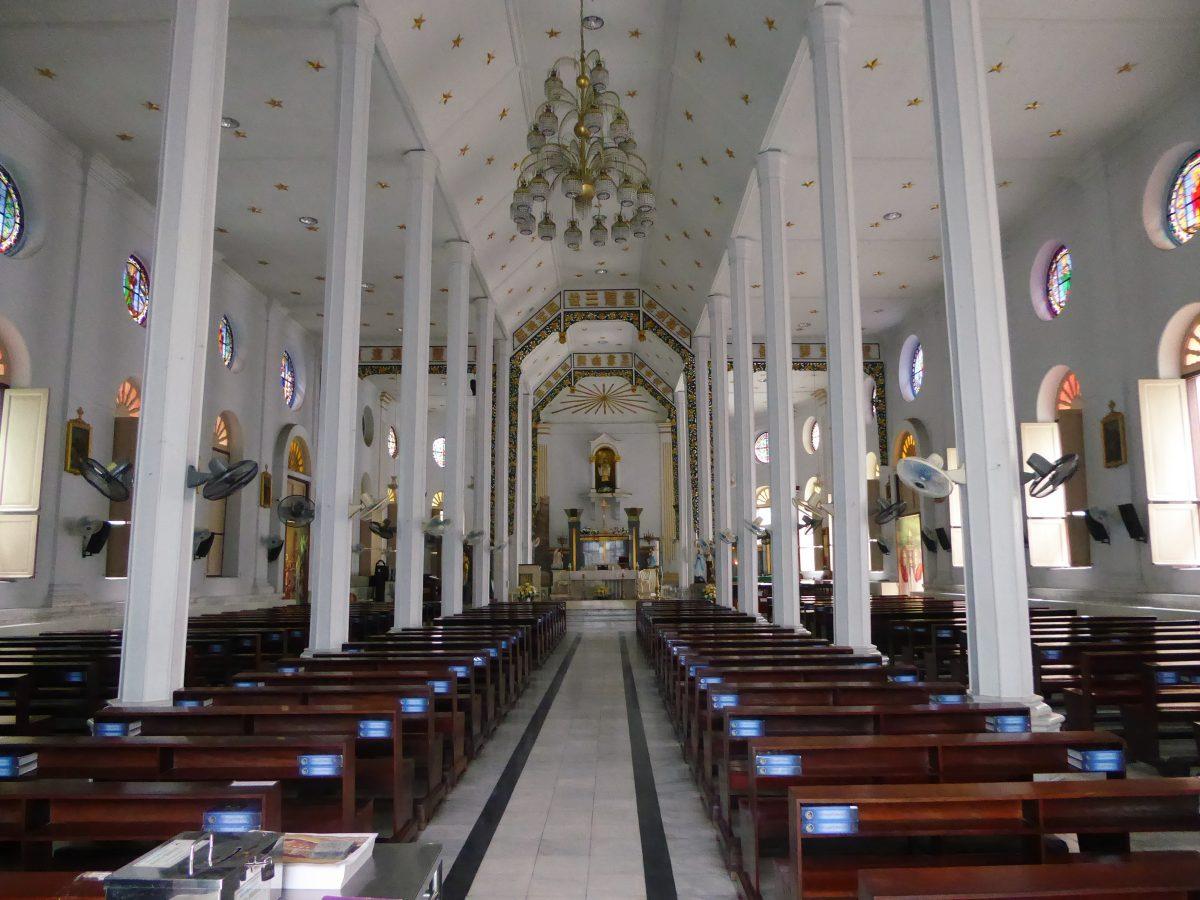 Saint Francis Xavier
The church is named after a Spanish Jesuit who came to the far east to spread the gospel. He traveled extensively in the far east but never came to Thailand. A statue of the saint can be seen atop the triple-arched portico frontage.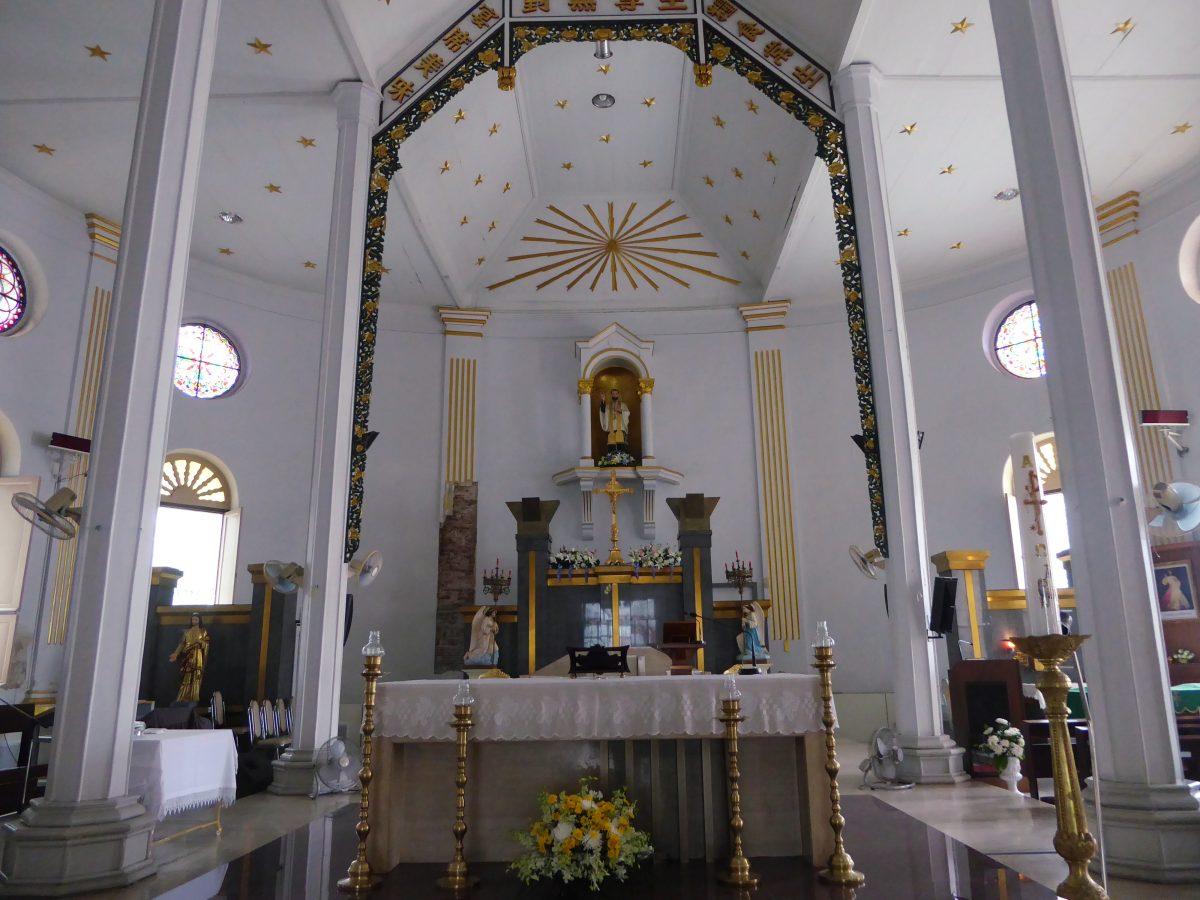 Inside Saint Francis Xavier Church
The interior of the church is simple but attractive with stained glass doors. One shows Saint Francis himself as well as Popes and Saints. There is a mural of the last supper above the middle door just inside the church. Also, there are several statues including Mary, Joseph, and baby Jesus.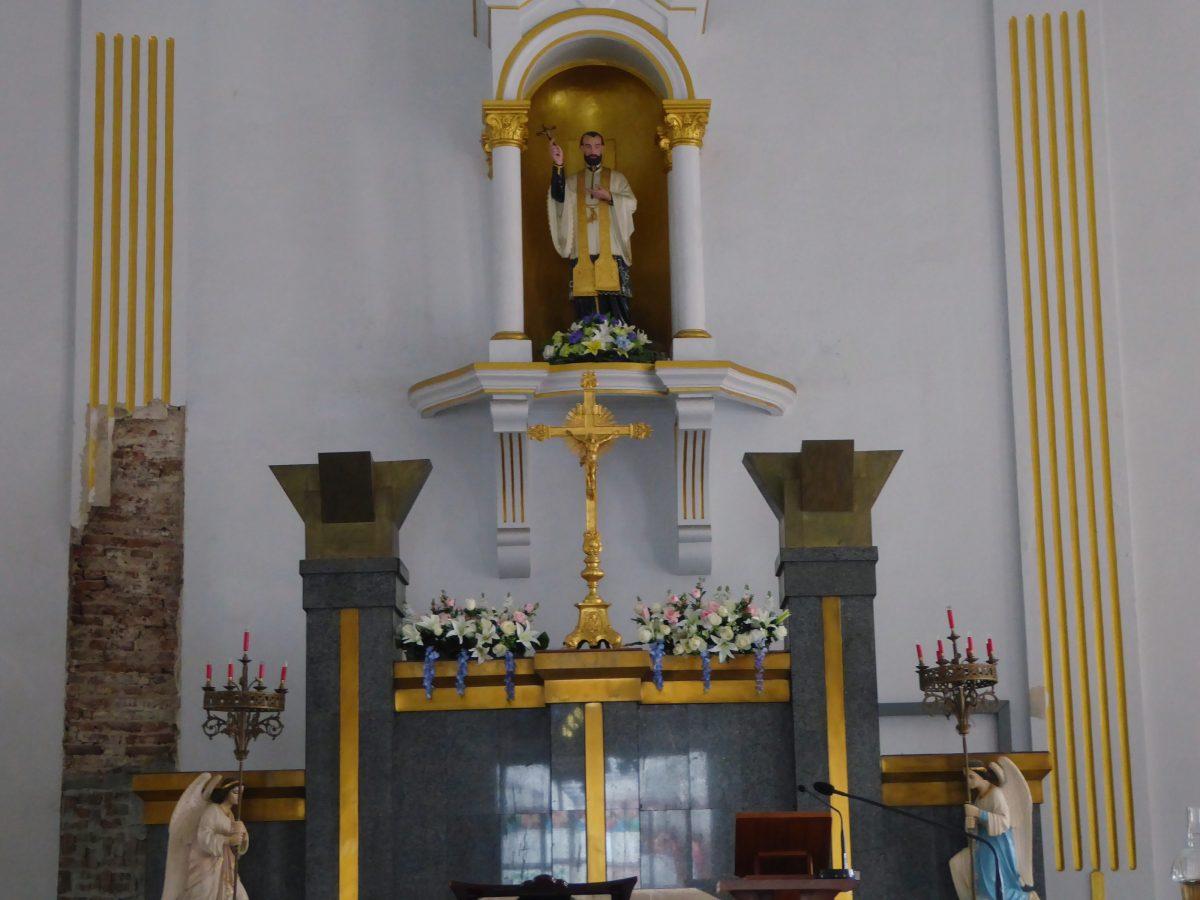 When is Mass?
Mass Schedule: Monday ? Saturday 06.00 & 19.00. Sunday 06.30, 08.30, 10.00, 16.00. There are 2 confessional boxes outside the main entrance. The Immaculate Conception Church is just around the corner. Follow the street signs from Saint Francis Xavier.
?
A monument at one end of the courtyard recreates Jesus healing the blind Bartimaeus. It was cast in Florence and brought back to Thailand by King Rama V when he visited the city. The monument was placed in Dusit Garden before being presented to the Church in 1949.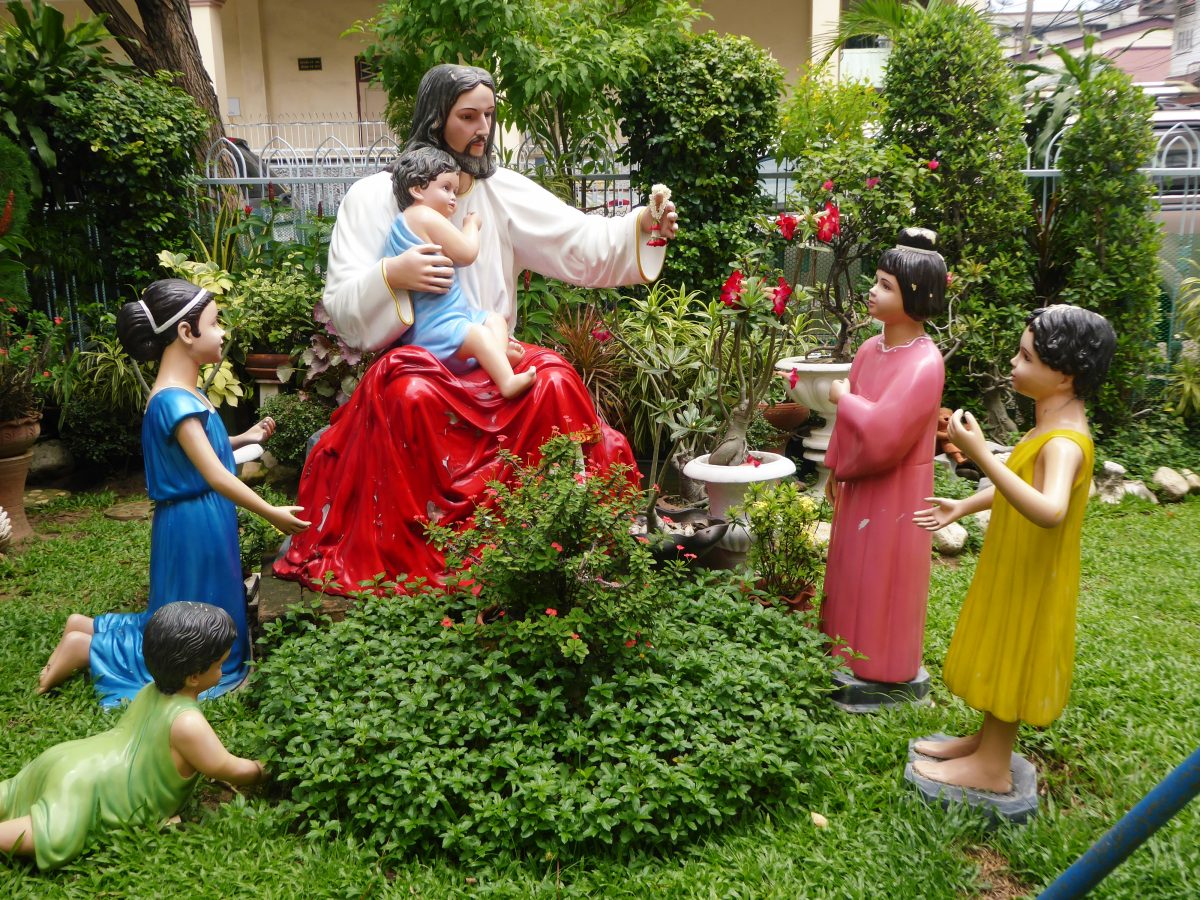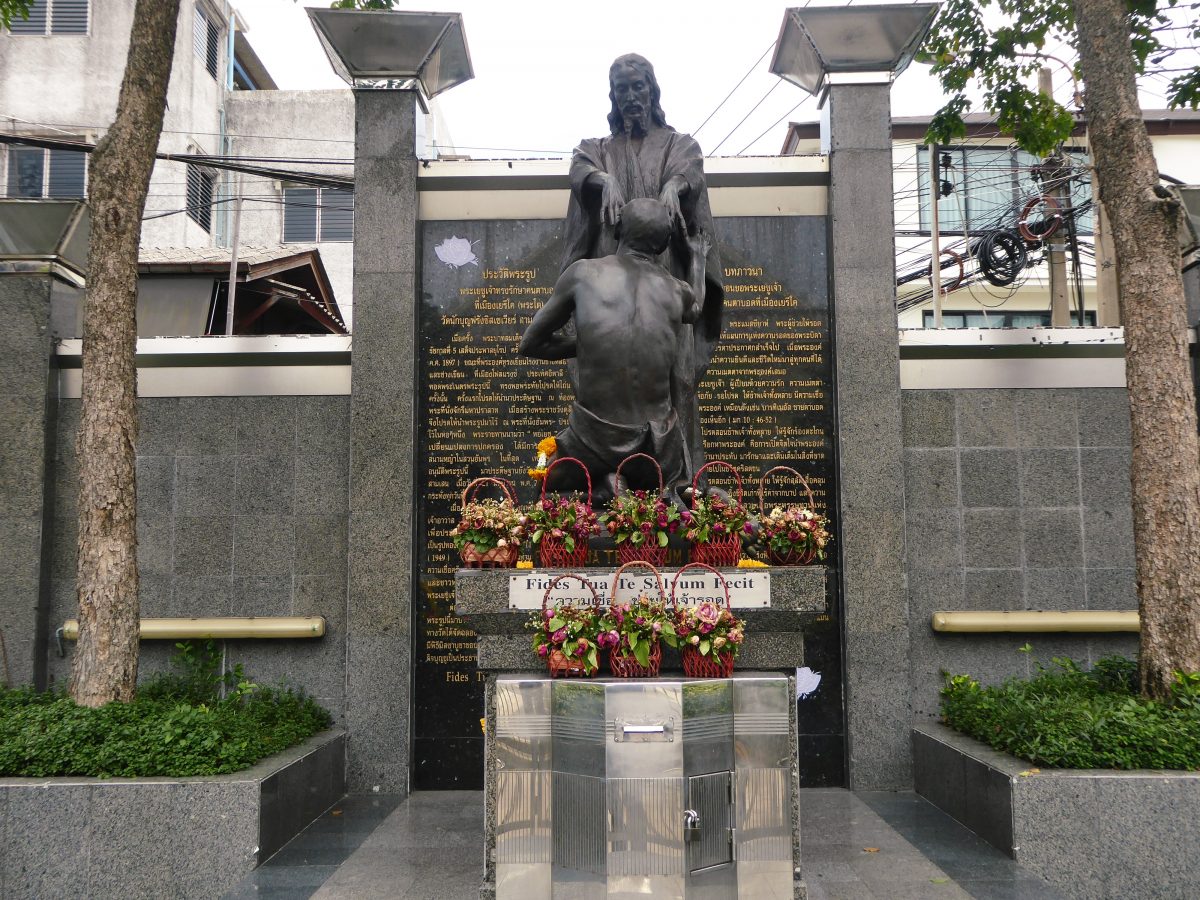 Where is it?
Location: 94 Soi Mitrakham, Soi Samsen 11, Dusit, Bangkok
District: Dusit
Opening Hours: 05.30-20.00
Getting There:
Bus: 65 (red) from Sanam Luang, Bus 16 (yellow) from Surawongsee Road & Siam Square, Bus 50 (yellow) from Lumphini Park & MBK, Bus 505 (blue) from Lumphini Park & Central World.
Boat: Chaophraya Express Boat to Thewet Pier. Turn left onto Samsen Road and left again into Samsen Soi 11.
Map
You May Also Like
Popular Pages on Tourist Bangkok