Santa Cruz Church
A Riverside Catholic Church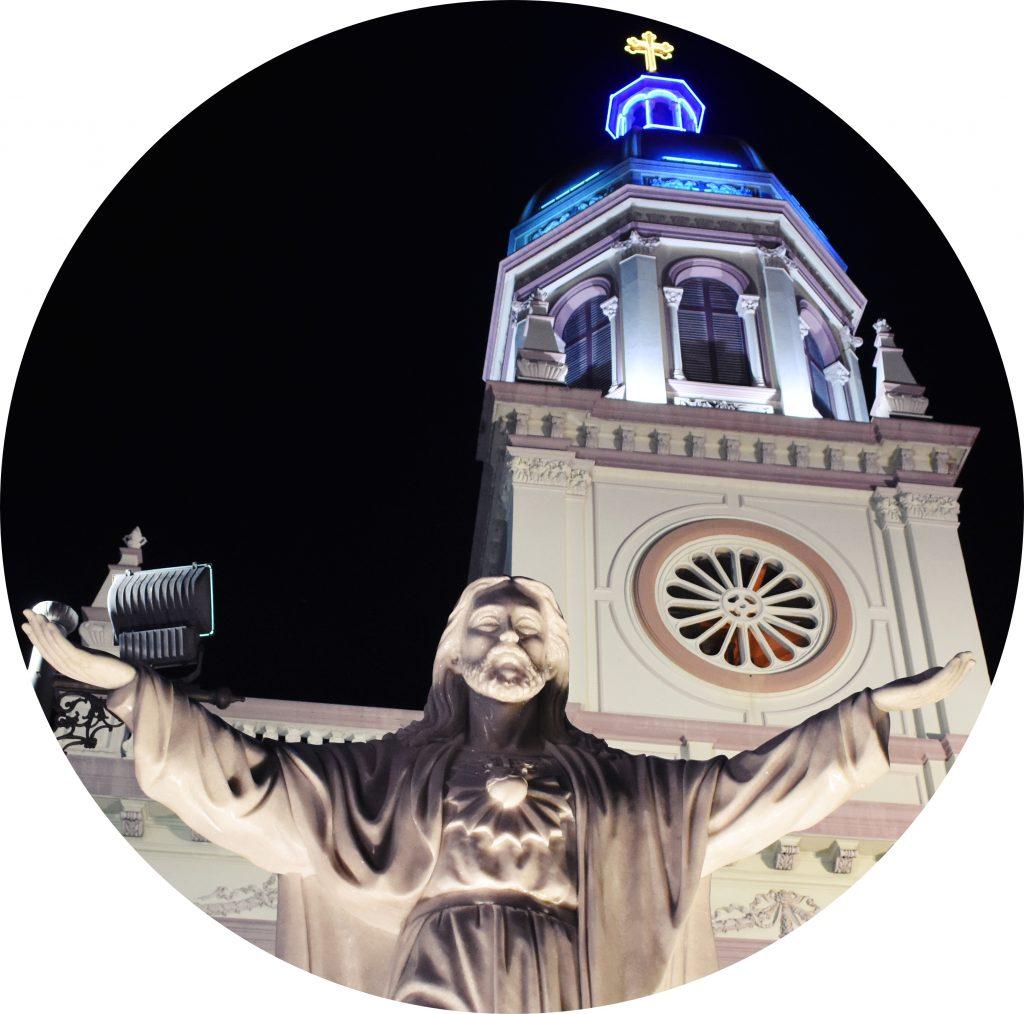 Santa Cruz Church
The Roman Catholic Santa Cruz Church was built in 1770 on land donated by King Taksin as a place of worship for the local community of Portuguese merchants and missionaries who had settled in the Kudi Chin area. Santa Cruz means holy cross in Portuguese. It quickly became a popular church with Bangkoks Catholic community of the time. The brightly lit blue dome is one of the Chao Phraya Rivers most recognizable landmarks after dark.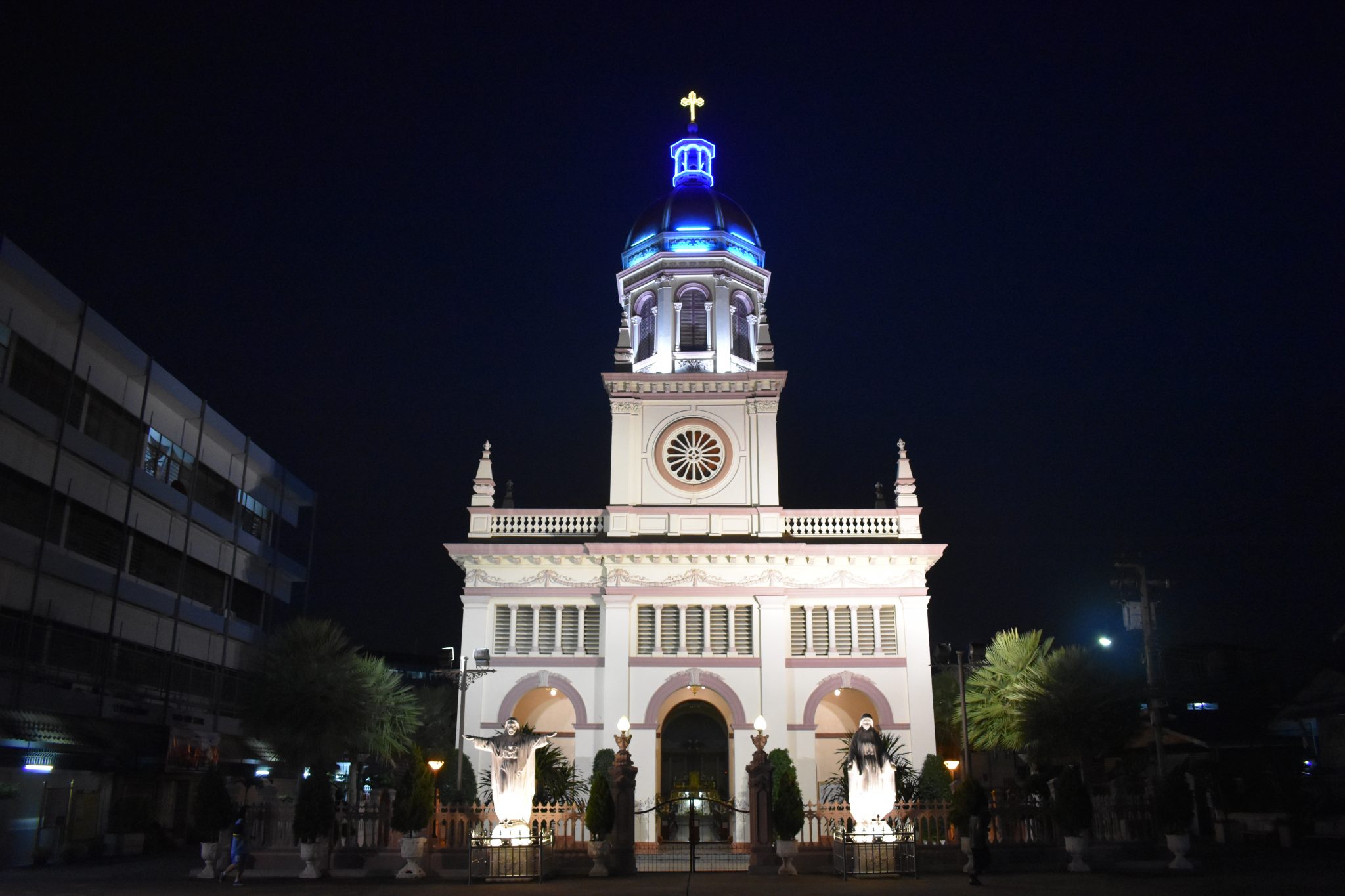 Santa Cruz Church Exterior
The original Santa Cruz Church was wooden but was rebuilt in 1834 by the area?s Chinese community in more of a Chinese architectural style and became known as the Chinese Church. The church was rebuilt for a 3rd time in 1913, this time in a neoclassic and renaissance style by a team of Italian architects. Its most outstanding feature is the magnificent semi-circle dome tower and a graceful arch. The dome design is similar to Florence Cathedral in Italy and the Ananda Samakhom Throne Hall in Bangkok.
Santa Cruz Church Interior
Inside Santa Cruz Church, the mosaic-glass windows contain biblical images telling the story of Christianity. The interior is a single-story designed so that the pillars combine with the ceiling in a curved shape. Behind the altar, on a beautiful sky-colored fresco is a depiction of Jesus on the cross.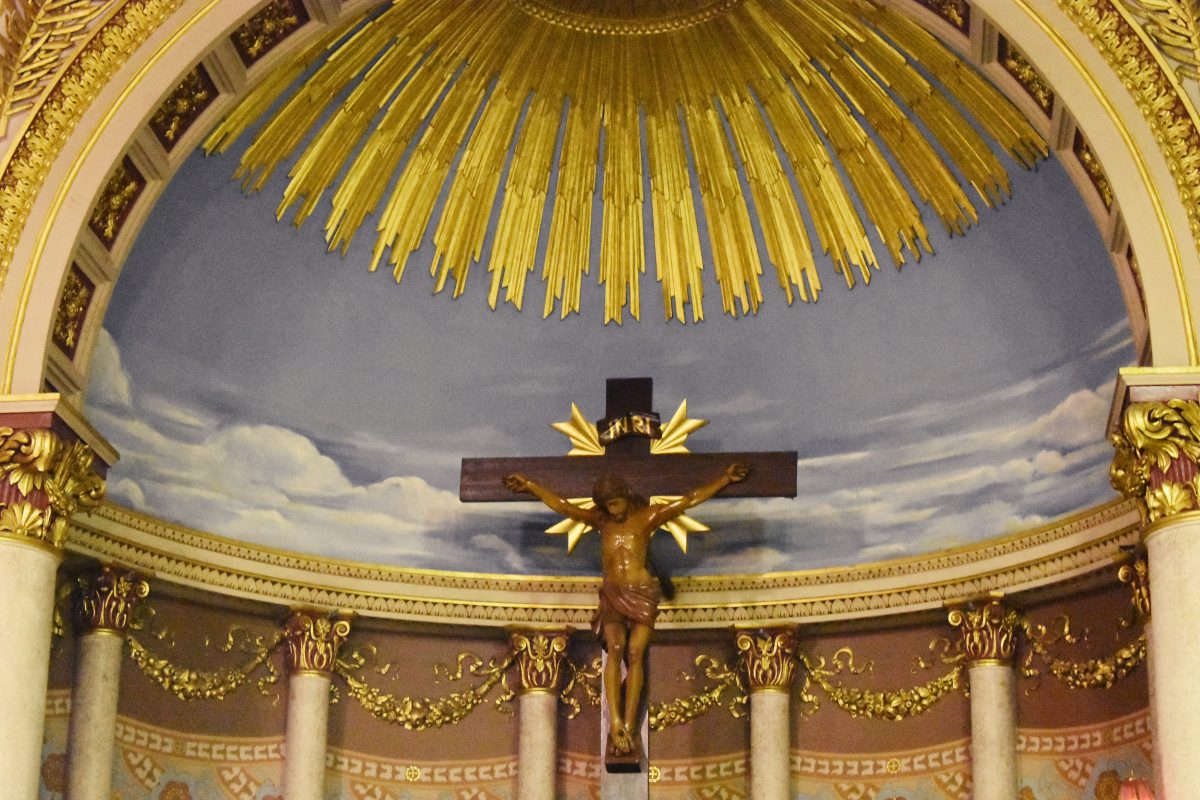 The Grounds
The grounds of Santa Cruz Church contain statues of the Holy Cross, St Therese, Joseph, and Mary. The church still holds services every Sunday from 06.00-10.00 and 18.00-20.00 and has mainly a Thai-Catholic congregation.
Nearby
The area around the church is the old Portuguese neighborhood of Kudi Chin. The alleys around the church have a few old bakeries making and selling Portuguese style cakes and sweets that are known locally as Khanom Kudi Chin. There is also a community museum and a famous Thai-Portuguese restaurant which is also a cooking school. A walkway runs along the riverfront connecting the church with Wat Kalayanamit, Kian Un Keng Chinese shrine and Wat Prayoon. All are a 3-10 minute walk away. A cross river ferry connects Wat Kalayanamit with Yodpiman River Walk where you can pick up the Chao Phraya Express Boats.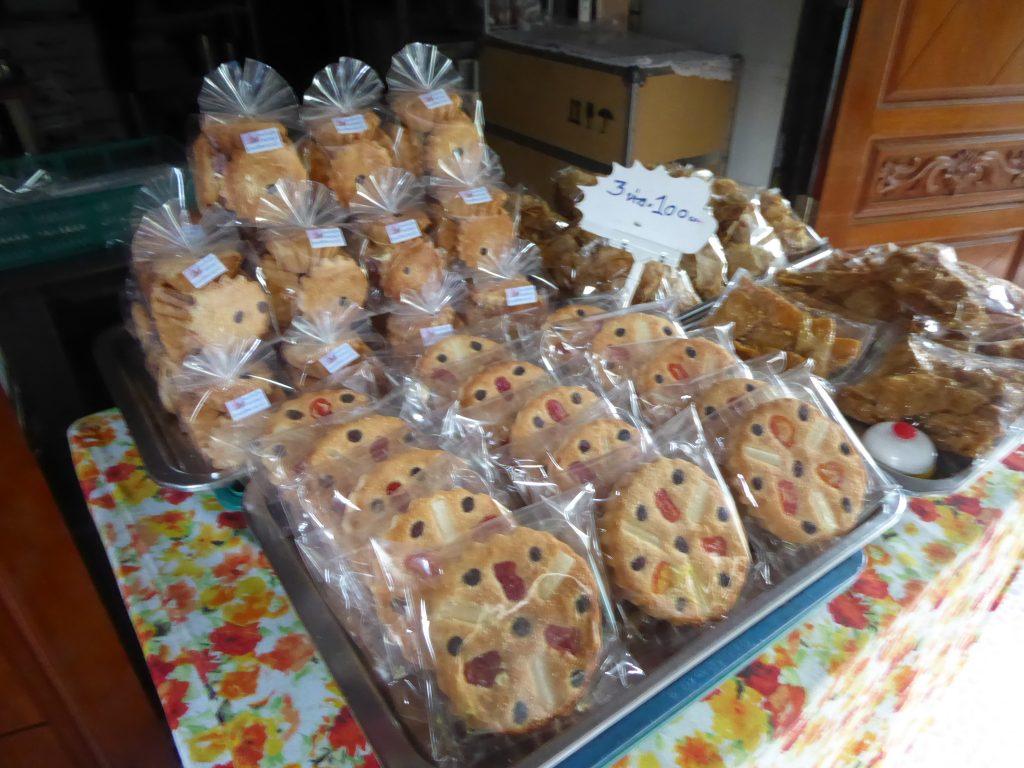 Where is Santa Cruz Church?
Location: Soi Kudi Chin, Thesaban 1 Road.
District: Thonburi
Opening Hours: 05.00-07.00, 17.00-19.00 daily.
Admission: Free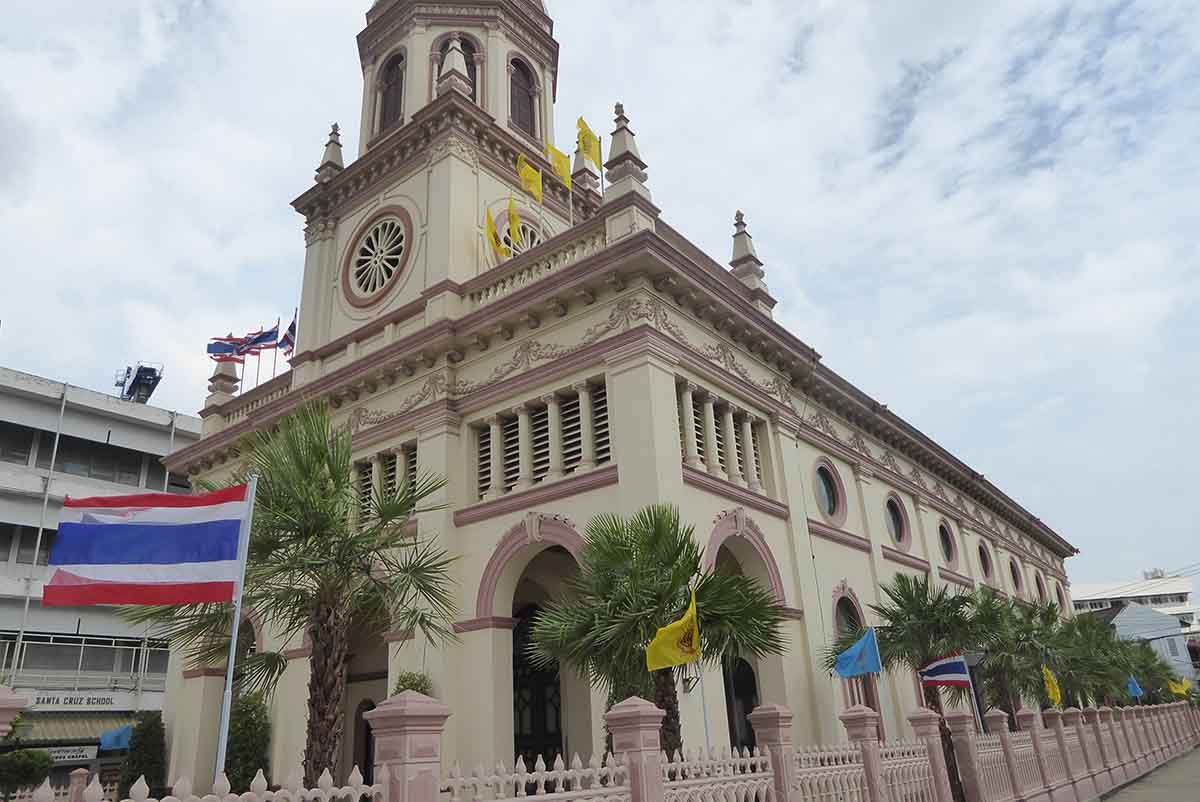 How to get to Santa Cruz Church
Boat: Chao Phraya Express/Tourist Boat to Pak Khlong Talat Pier. Then cross-river ferry to Wat Kanlayanamit Pier or take a taxi (60 baht) from outside Yodpiman River Walk Mall.
Walk: If walking from Yodpiman you cross the Memorial Bridge and turn right onto Arun Ammarin road and the church is signposted from there.
Map
:
You May Also Like
Popular Pages on Tourist Bangkok